At this point nearly all airlines have dismissed the concept of consistently blocking seats so that nobody has a neighbor. While that wouldn't offer "true" social distancing, it would at least offer some amount of personal space.
Well, Delta seems to be the one exception, but not for the reason you'd necessarily think. For Delta this is more about perception than safety.
Delta's seat blocking policy
For the months of May and June, Delta has been capping flights at no more than 60% of capacity:
Delta One, Premium Select, Comfort+, and Main Cabin, have been booked to no more than 60%
First Class has been booked to no more than 50%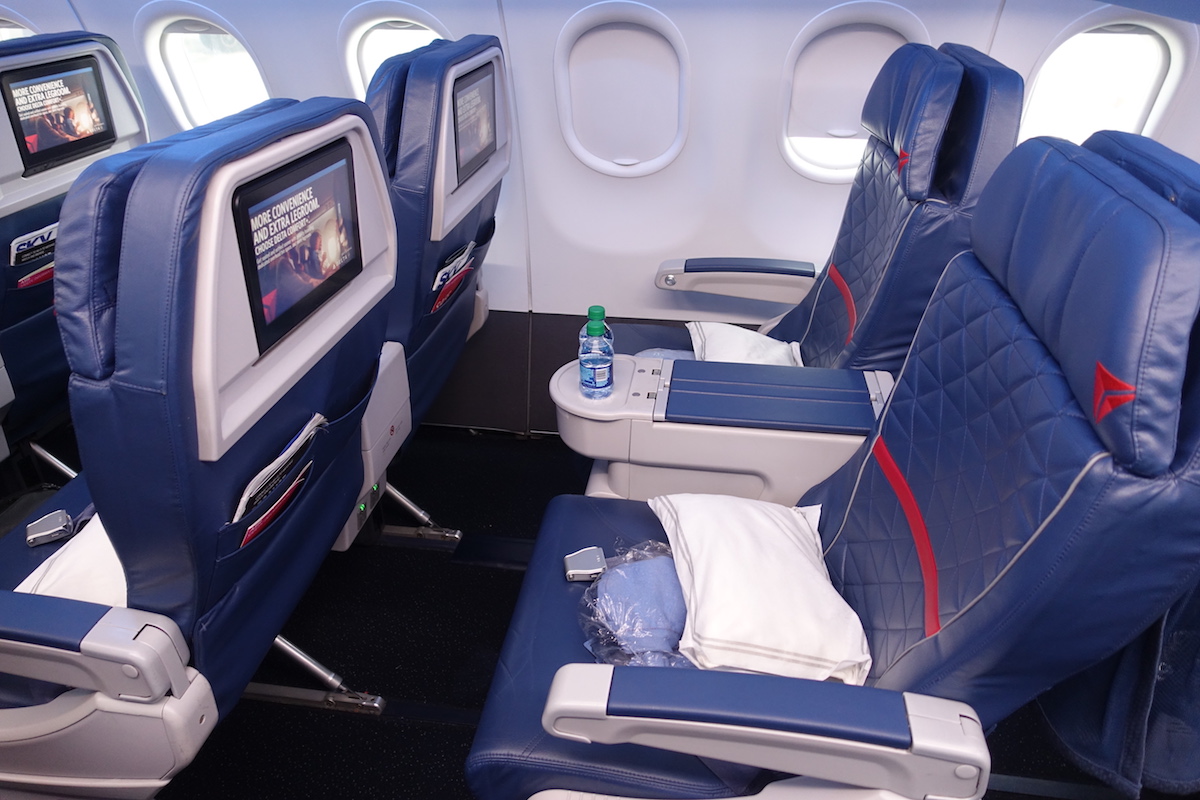 Delta has been blocking every other first class seat
In other words, under virtually all circumstances if you take a Delta flight, you won't be forced to sit next to someone else.
At first this probably wasn't too costly, given how few people were flying. However, at this point airlines have drastically reduced capacity while the number of people traveling has increased, meaning that many of the flights still operating are fairly full.
At this point it's clearly costing Delta something, which is especially evident when you consider that American and United haven't introduced similar policies (however, airlines like JetBlue do have similar policies).
Reuters is now reporting that Delta is seriously considering doubling down on this policy. While Delta hasn't officially confirmed this, the report suggests that Delta plans on extending this policy into July.
Not only that — future bookings are actually looking pretty strong (as a relative matter), and as a result Delta plans to actually add capacity to their network in July so that they can continue to block seats in line with their current policy.
Where Delta differs with the industry
The industry on the whole has argued that blocking middle seats isn't necessary or reasonable:
Blocking middle seats long term wouldn't be possible without raising airfare 50%+, which would have a great impact on demand
Even with blocking seats you're still not going to have the recommended six feet of social distancing
The industry instead embraces things like mandatory face masks, deeper cleaning of planes, temperature screenings, boarding and deplaning processes that minimize crowding, etc.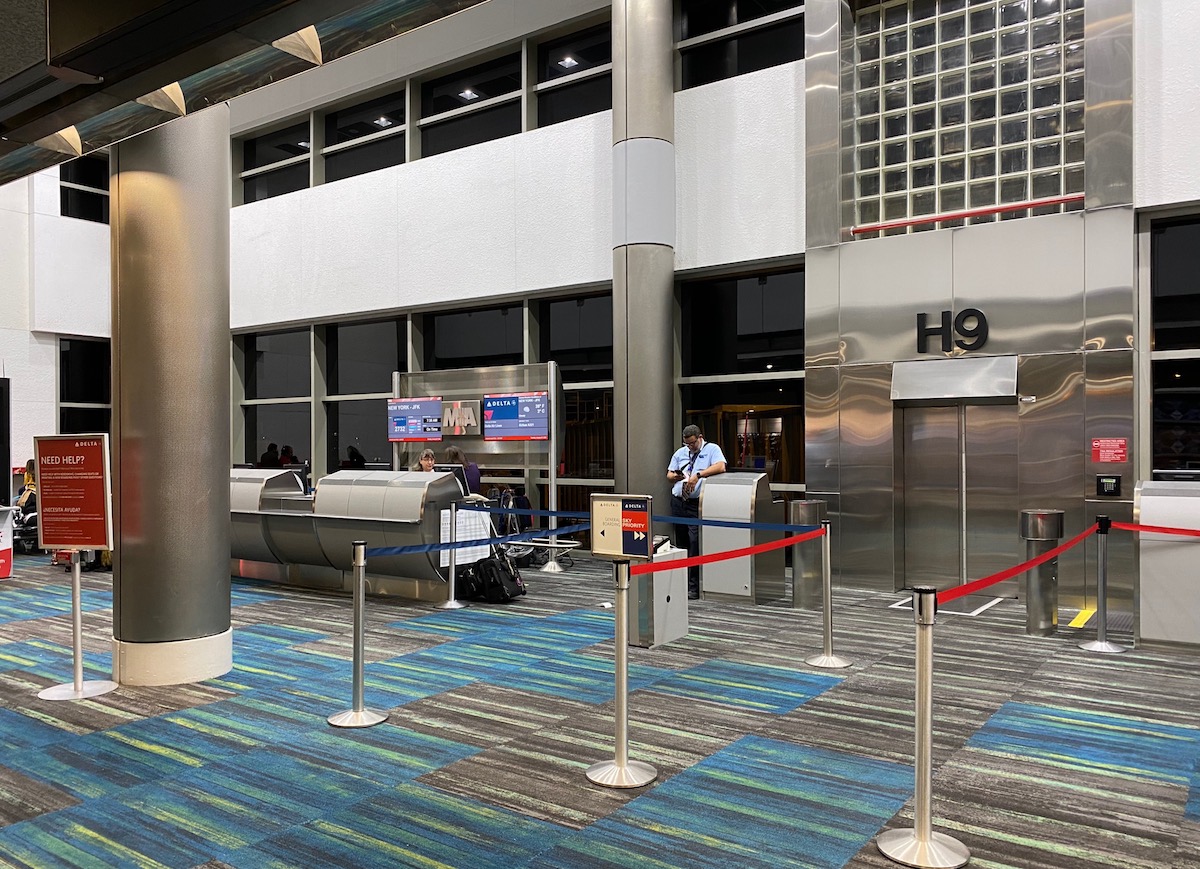 Airlines are trying to make boarding more orderly
Delta is typically the leader among US airlines, so why is Delta willing to forgo revenue in order to block seats, while competitors aren't doing that? It comes down to one very important point — Delta knows that for the industry to recover, consumers need to perceive flying as being safe.
Delta, unlike other airlines, also thinks passengers are willing to pay a premium for that. Delta has long managed to get a revenue premium over competitors, so even during this time they think they have the ability to do so.
What does "safe" actually look like?
There's a lot of debate about whether it's safe and responsible to fly, and frankly I'm even torn on how to feel about this.
Obviously we want airlines to take all necessary precautions, but beyond that, how do airlines create the perception of flying being safe? Things like face masks are a given, but beyond that, do airlines make passengers feel safe by trying to create a return to normal as much as possible, or by trying to remind you at every turn that these aren't normal times?
For example, yesterday Qatar Airways announced that their crews will be wearing full body suits for the foreseeable future.
This isn't something that's recommended by the industry on the whole, and for that matter it's not something I've even seen many doctors recommend. Qatar Airways is one of the few global airlines to announce an initiative like this (at least up until now).
However, I suppose this fits in the "better safe than sorry" category. Then again, is there incremental value in this over face masks and even face shields?
How do Qatar Airways' flight attendant uniforms make you feel?
Purely in terms of perception — and perception will be very important in a recovery — how does this make passengers feel?
I would assume it makes some people feel safe knowing precautions are being taken
Personally I think it will make a majority of people feel uneasy, and remind them that flying isn't normal (to be clear, that's not necessarily a bad thing)
Let me once again emphasize that I'm approaching this from the perspective of the perception of the general public, rather than the actual safety of flying.
Delta is obviously taking a different approach. They think the way to make people feel comfortable is to take all recommended precautions, but beyond that to make the flying experience as normal as possible again, while giving people a bit more space.
While blocking middle seats may not make flying materially safer, I do think it will make people perceive flying as much safer. At least I assume so, based on the amount of full flight outrage we've seen from people.
Bottom line
While it's not realistic for airlines to block middle seats long term, I commend Delta for the approach they're taking, and for trying to differentiate themselves. The airline recognizes the importance of passenger perception in creating a return to normal.
This is also going to be one of the biggest hurdles that the industry faces. Should airlines be taking precautions that are obvious at every turn so that people can be reminded of these efforts, or should airlines try to work as much as possible in the background, realizing people feel more comfortable when things appear normal?
How do you think perception will play into a recovery for airlines?