Delta is very much countering the trend, and has announced that it will continue blocking seats through early spring of 2021.
How does Delta's seat blocking policy work?
Delta Air Lines' seat blocking policy is now valid through March 30, 2021, which is an extension beyond the previous date of January 6, 2021. Delta's seat blocking policy includes the following restrictions:
Delta will block adjacent seats in first class on domestic US flights
Delta will block middle seats on all flights in economy, Comfort+ (extra legroom economy), and Premium Select (premium economy)
Delta will block one aisle of seats on regional jets (which have a 2-2 configuration in economy, meaning that 25% of seats are blocked)
Delta is capping the maximum capacity in economy at 75% (this assumes that a lot of groups are traveling together, which won't be the case on many flights)
When parties of three or more are traveling together in economy, an entire row can be selected
When parties of two or more are traveling in first class, adjacent seats can be selected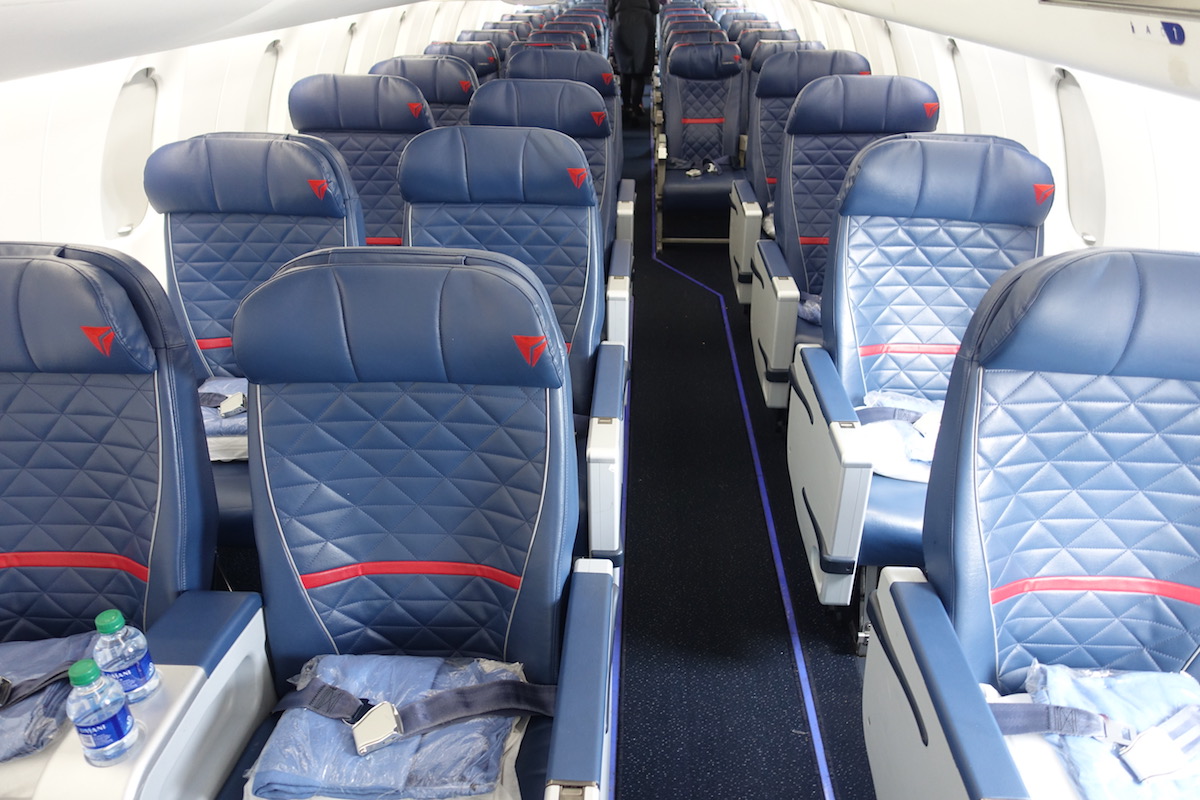 Select seats will be blocked on Delta regional jets
Delta's seat blocking policy is still industry leading, though it's worth noting that the current policy is scaled back a bit compared to what it was at the beginning of the pandemic:
Delta One used to be limited to at most 60% of capacity, but for planes with two aisles, there are no more capacity restrictions
Regional jets in a 2-2 configuration used to be capped at 50% of capacity at most (as the aisle or window seats were blocked), while they're now capped at 75% of capacity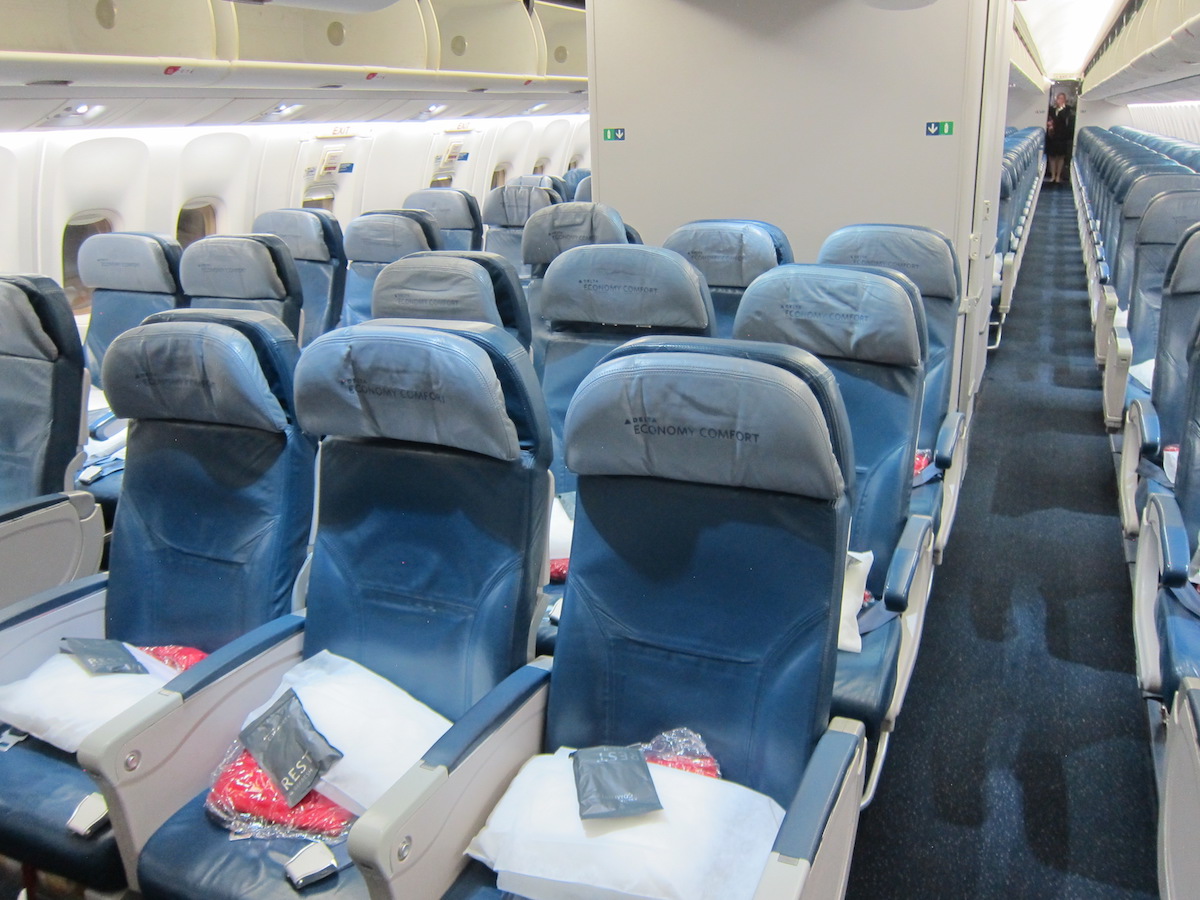 Delta will keep blocking middle seats
Delta is outdoing competitors here
Most airlines around the globe dismissed the concept of blocking seats since the start of the pandemic. While that wouldn't offer "true" social distancing, it would at least offer some amount of personal space, and give people some peace of mind.
Among US airlines, four have been blocking seats in some capacity — Alaska, Delta, JetBlue, and Southwest.
It's worth acknowledging that Delta is keeping this benefit around longer than competitors:
So we know that two of the four airlines that were blocking seats will stop doing so in the coming weeks, while we don't know what Alaska will do.
Delta is in a league of its own by extending seat blocking through March 2021, though the airline has also previously indicated that the seat blocking will likely end in the first half of 2021.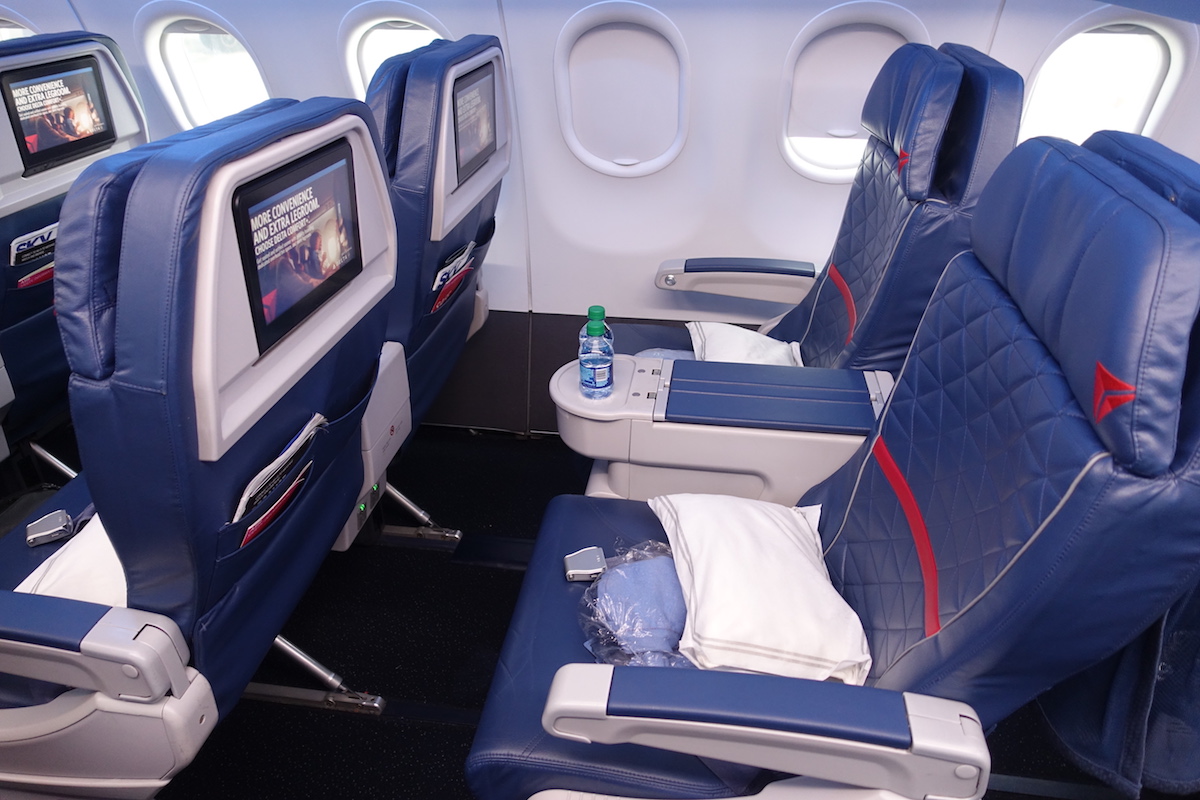 Delta will continue to block seats through at least March 2021
Seat blocking is getting costly for Delta
When the pandemic first started, seat blocking probably wasn't too costly for Delta to offer, given how few people were flying. However, at this point airlines have drastically reduced capacity while the number of people traveling has increased, meaning that many of the flights still operating are fairly full.
It's clearly costing Delta quite a bit to offer this benefit. While the airline has long tried to differentiate itself from American and United (which aren't blocking seats), I'm not sure Delta is getting the short-term payoff it was expecting.
For what it's worth, Delta's financial results haven't been great in the past couple of quarters, and don't really suggest that the airline is getting a revenue premium that reflects people valuing this policy.
Has Delta's seat blocking policy paid off?
Bottom line
Delta Air Lines will continue blocking seats through March 30, 2021. While there were initially four US airlines blocking seats, Southwest and JetBlue have announced plans to stop blocking seats in the coming weeks, so Delta is really differentiating itself.
This is a fantastic development, and I'd absolutely go out of my way to choose Delta over a competitor because of this. If nothing else, it sure is more comfortable to fly with an empty seat next to you.
Unfortunately I suspect this might be the last (or maybe second to last?) extension of this benefit.
Would you go out of your way to fly an airline that's blocking seats?