I'm presently taking my dad on a surprise round the world trip to celebrate his "round" birthday. Even now the trip remains a surprise, as he's just finding out what we're doing and where we're going on a day-by-day basis.
Here are the previous posts about the trip:
---
I don't think there's any denying that my dad has been a good sport on this trip, especially when it comes to pictures. I've shown him all the pictures I posted of him, and he (sometimes reluctantly) approved of them. 😉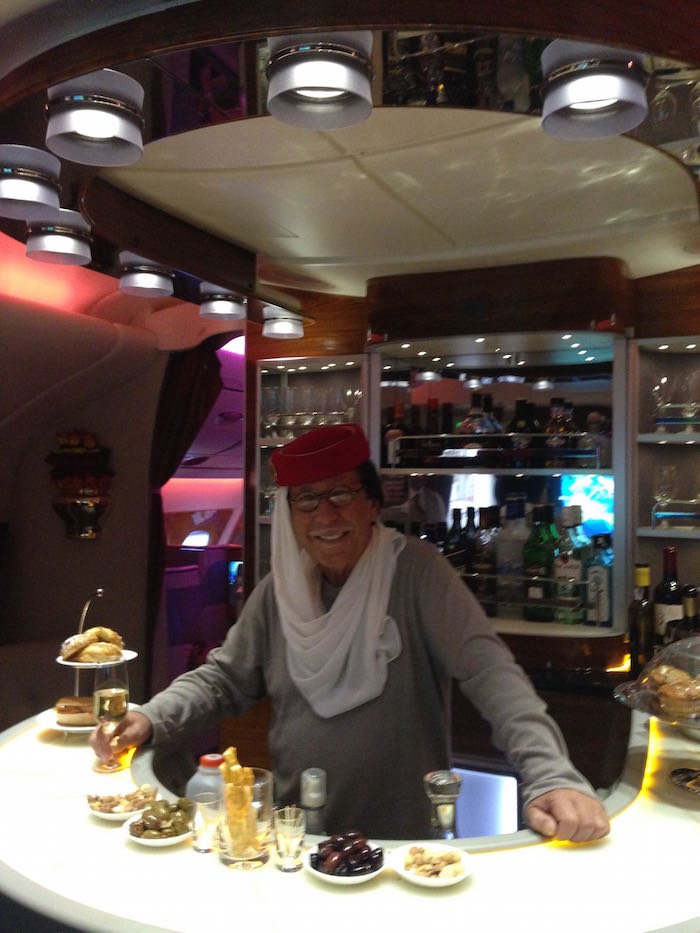 However, for the first time yesterday I took a picture he didn't approve of.
What was the picture of? The below birthday cake that the Park Hyatt Sydney gave my dad on his birthday.
"Benny, vhat are you doing?"
"Taking a picture of your birthday cake."
"Do not post zhis on zha blog! It has my age."
"Well they know it's your 'round' birthday."
"Yeah, but zhey don't know vhich one."
"Okay dad, whatever you say."
So I'll post the picture… censored.
Happy 40th birthday, dad! 😉