I don't remember the last time I've been this excited about a trip. For that matter, I don't remember the last time I planned a trip a year in advance.
For those of you not up to date, my dad has a "round number" birthday this month. I love my parents more than anything, so I wanted to plan something really special around it. Last year my mom had a "round" birthday and I took her on an amazing trip to Bali, though I think this trip with my dad might just top that.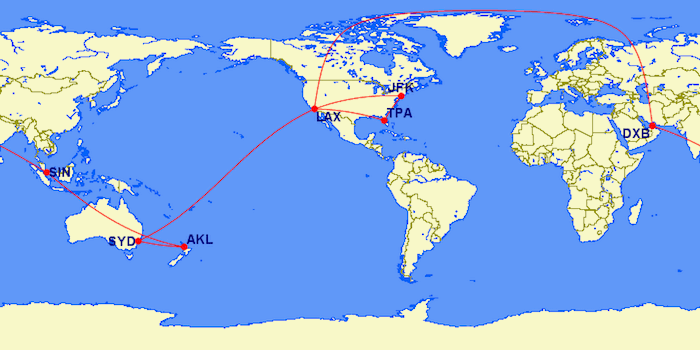 For those of you not up to date on the planning process thus far, check out these posts:
So I ended up planning an A380 first class round the world trip. And the best part is that it's a complete surprise for my dad. He literally has no freaking clue where we're going. He knows we're gone for two weeks, but that's all he knows.
Well, at least until today. This morning we flew from Tampa to Los Angeles on American, and we'll shortly be boarding our Emirates A380 first class flight to Dubai.
When we landed at LAX we headed over to Tom Bradley International Terminal, and I told my dad to guess where we were going. He had no clue, but was convinced we were going to either to Australia or Asia.
This is the point at which we filmed the below short video:
Really I should have just filmed his reaction when two minutes later I revealed to him we were heading to Dubai. I wouldn't be exaggerating if I said he put Oprah's viewers to shame when they won a trip to Australia.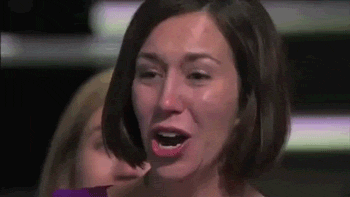 He was caught completely off guard and was in shock, as Emirates to Dubai didn't even seem to be on his radar. Since Emirates check-in wasn't quite open yet I suggested we walk around, though he was shaking and needed to sit down.
Anyway, I'll have lots more updates from here, maybe even one from onboard Emirates later when he's enjoying "za ambiance" of the cabin.
A sincere thanks to all of you. Thanks for reading, thanks for the support, thanks for making this interaction so fun, thanks for all the tips you've provided for this trip, and thanks in general for making writing this blog enjoyable.
This trip is a great reminder about just how much fun it can be to travel with loved ones. First class is great, but seeing huge smiles on faces of loved ones is the best feeling in the world… and to think the fun hasn't even really started yet! This is only the first of many surprises, as my dad still doesn't know where we're going after Dubai.
Be sure you're following along on Twitter, Facebook, and Instagram, as I'll have lots of updates.