While each airline releases award space at different times, in general you're best off planning award travel either far in advance or very close to departure. This is because airlines tend to release some award space when they open their schedule, and then release lots more space as the departure date approaches when they know those seats will otherwise go unsold.
Of course there are some exceptions. For example, Austrian Airlines consistently releases business class award space 90 days out, while they only rarely release space closer in than that.
Anyway, as some of you may remember, my dad has a "round" birthday later this year, so I planned a massive birthday trip for him, and it's totally a surprise. He doesn't know anything, other than that we'll be gone for two weeks, and for him the element of surprise is half the fun.
I planned this trip as soon as the schedule opened, with all longhaul flights operated by A380s, so that we're literally flying A380 first class around the world. This includes Emirates first class from Los Angeles to Dubai to Singapore, Singapore first class from Singapore to Melbourne, and Qantas first class from Sydney to Los Angeles.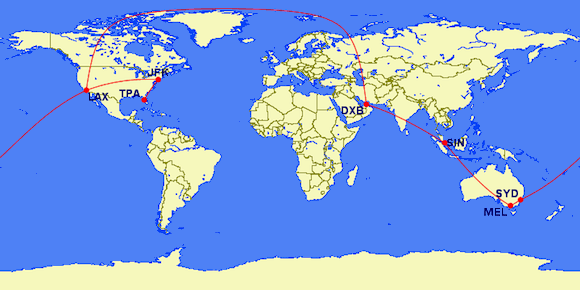 The trip is already planned to a "T," so the only thing standing between us and a perfect trip are schedule changes. And unfortunately that's what happened today.
I woke up to an email from Singapore Airlines with an e-ticket receipt for our Singapore to Melbourne flight. I assumed maybe the times changed by a few minutes, but they hadn't — they were exactly the same. And then I looked at the aircraft type, and the flight was downgraded from an A380 to a 777-300ER.
Now I've flown Singapore Airlines first class on the 777-300ER and also Singapore Airlines Suites Class on the A380, and they're both solid products. And for a seven hour redeye it's really not a big deal.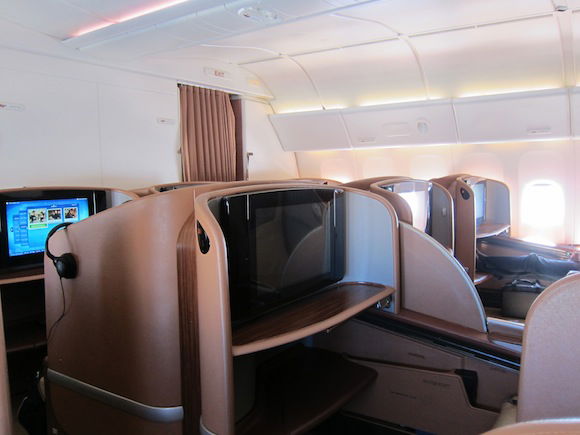 Singapore Airlines 777-300ER first class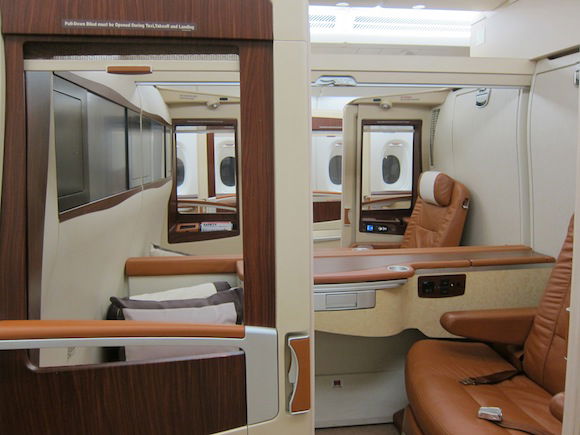 Singapore Airlines A380 first class
But I wanted to make this really special for my dad, so the change does make me sadder than it would if I were traveling alone. He loved his first A380 flight last year, and I'm not sure if he can go back to any other plane.
Of course he knows nothing about the trip yet so this isn't a "downgrade" for him, but after flying the Emirates A380 from Los Angeles to Dubai to Singapore I can picture us in the gate area for the Singapore to Melbourne flight and him saying "Benni, vhere iz zha zecond deck? Zhis plane doesn't look big enough to vly to Australia."
So I guess there's probably not much I can do, other than share my sadness in feeling like I'm letting down my dad here.
Should I just stick to the flight we have, or should I see if I can switch to a Singapore to Sydney A380 flight, and then book a separate Avios ticket to Melbourne? What would you do?