A couple of days ago we learned that JetBlue will start flying an Airbus A321neo rather than an Airbus A321LR on a route to London, which I find to be an interesting development. We've now learned that this has some significant implications for service in economy class, which I wanted to cover.
JetBlue will start flying A321neo to London Gatwick
In 2021 JetBlue made a splash by launching its much anticipated transatlantic flights. JetBlue has innovated the passenger experience within the United States (in both economy and business class), and many of us have been rooting for JetBlue to do the same on transatlantic flights.
JetBlue specifically ordered Airbus A321LRs for its transatlantic flights. The airline ordered 14 of these planes, and four have already been delivered. These planes are in an ultra-premium configuration, with just 138 seats, This includes 24 business class seats, 24 extra legroom economy seats, and 90 economy seats. So far JetBlue is flying these from both Boston and New York to London.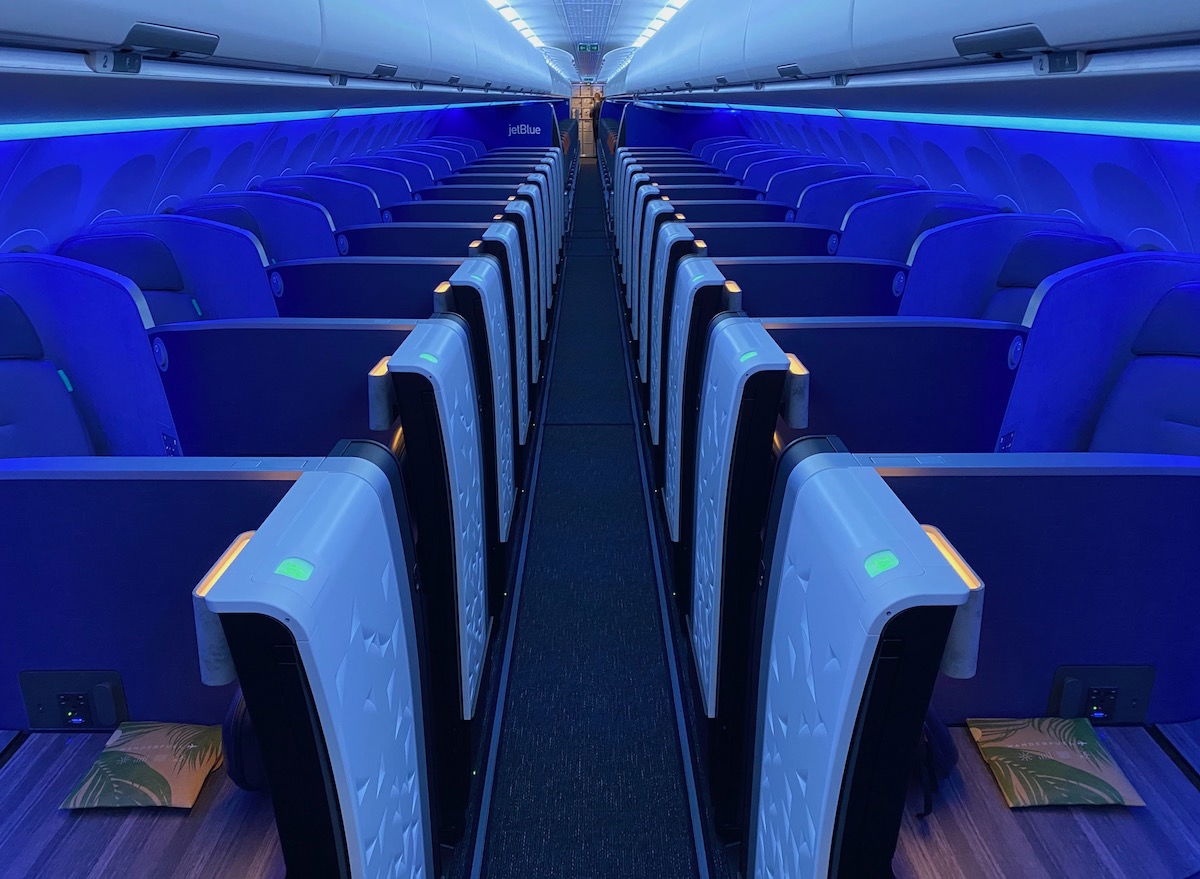 The plan was for JetBlue to exclusively fly A321LRs across the Atlantic, but that has changed. Between October 29 and December 18, 2022, JetBlue has instead scheduled an Airbus A321neo on the New York (JFK) to London Gatwick (LGW) route. Presumably this has the potential to be extended.
For context, JetBlue's newest A321neos feature 160 seats, including 16 business class seats, 42 extra legroom economy seats, and 102 economy seats. The A321neo was actually the first JetBlue plane to get JetBlue's new business class, including the Mint Suite and Mint Studio.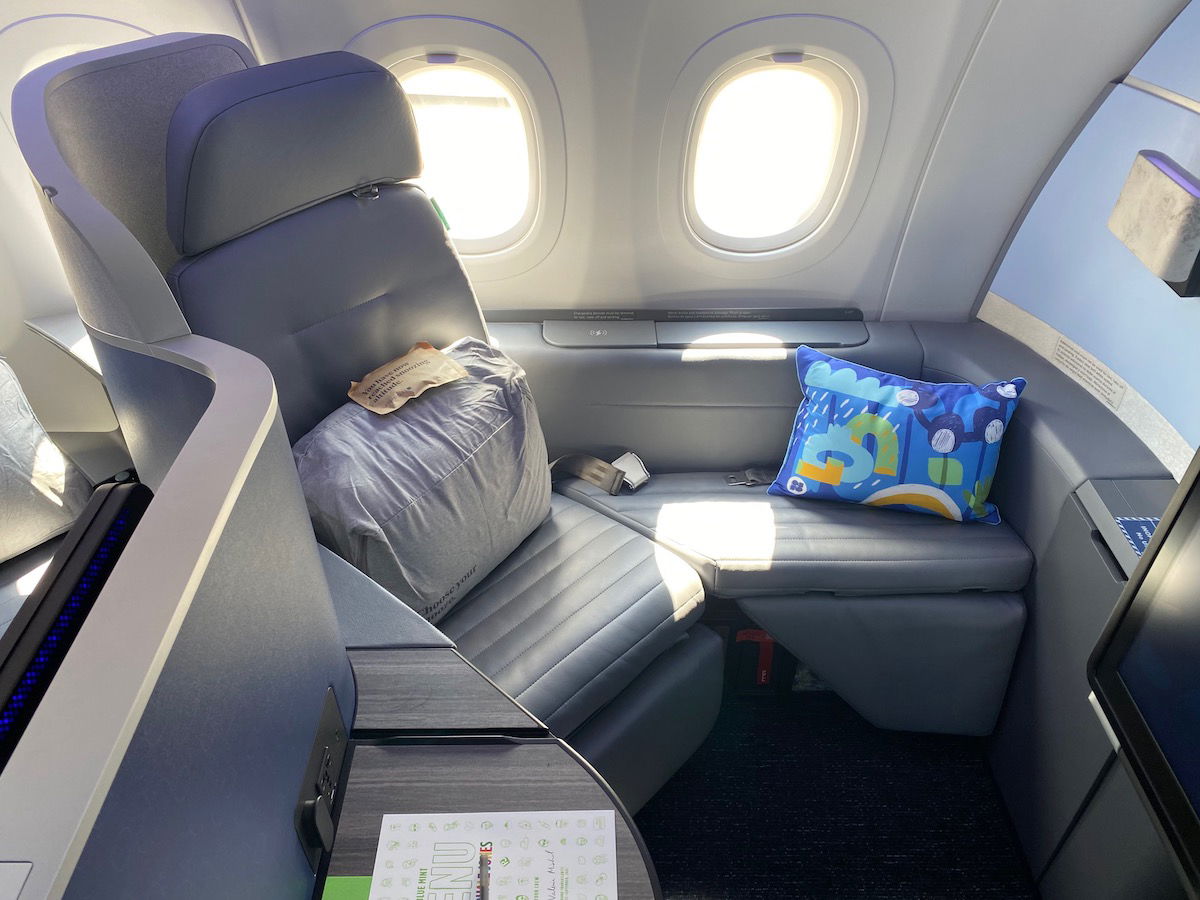 JetBlue will now have to get ETOPS certification for these A321neos, which is required to operate these planes over large bodies of water. This approval is expected in the coming weeks. While this route is within range for the A321neo (especially in a non-dense configuration), there's not nearly as much of a margin as with the A321LR.
JetBlue will modify its onboard service on A321neo
For passengers there are some implications to this aircraft swap, beyond the plane just having a different configuration. As you'd expect, airlines install different galleys on planes depending on where planes are intended to fly to, and what kind of service will be offered.
While JetBlue's A321LRs have ovens in both the front and rear of the aircraft, JetBlue's A321neos only have ovens in the front of the aircraft. As noted by Seth Miller, JetBlue will be modifying the economy meal service on A321neos — JetBlue won't be serving hot meals in economy on transatlantic flights operated by these planes. Mint service, meanwhile, should see minimal adjustments.
This will no doubt be a disappointment for some economy passengers, as JetBlue has greatly invested in the economy passenger experience. JetBlue has partnered with New York-based restaurant group Dig for its transatlantic economy catering, with passengers being able to choose one hot main course and two sides.
On A321neos, passengers can instead expect cold meals in economy. While hot food isn't always going to be better than cold food, in this case I'm guessing it'll be a bit of a downgrade.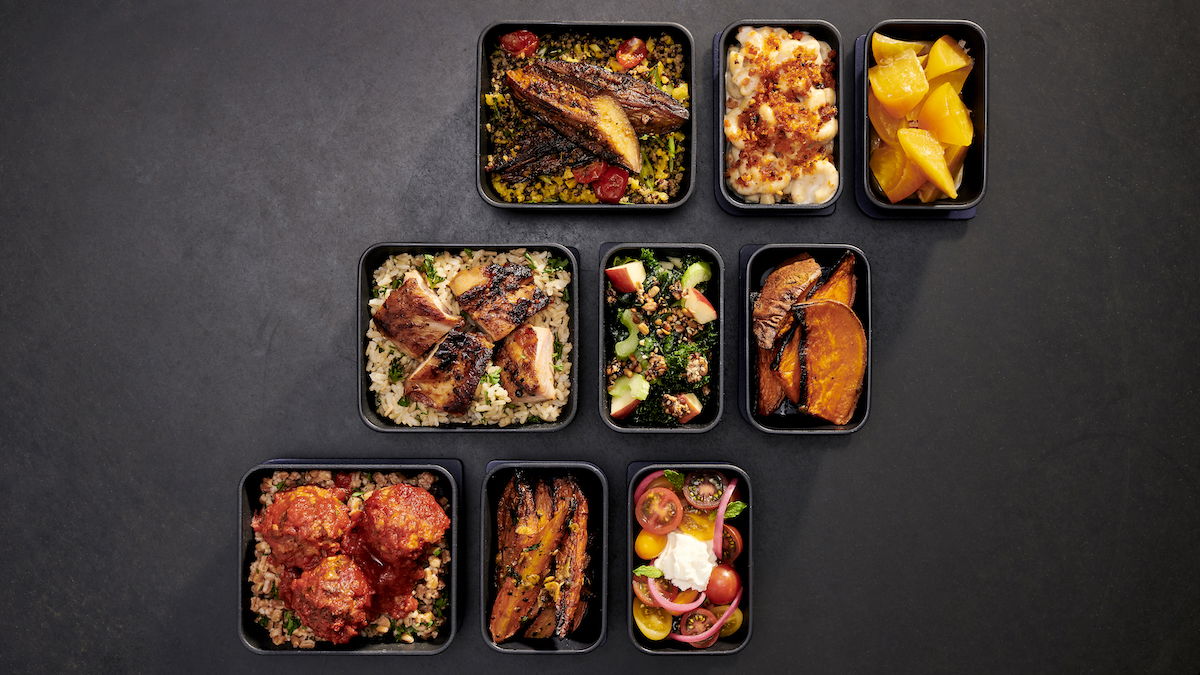 What's JetBlue's motivation for this aircraft change?
Is JetBlue flying an Airbus A321neo rather than Airbus A321LR across the Atlantic because executives think the economics are better of flying a less premium plane? If so, that doesn't bode well for the success of JetBlue's transatlantic flights:
Many airlines carry a significant amount of cargo across the Atlantic, but that's severely limited on JetBlue, given that JetBlue has narrow body planes
On transatlantic flights, most airlines make their money in business class; JetBlue not being able to sell the business class cabin makes the economics of service like this tough
New York to London is an uber-competitive market in economy, and roundtrip fares are regularly under $550 per person including all taxes & fees; JetBlue also isn't a high fee airline, so that seems like a recipe for losing money, especially with oil prices where they are right now
In all likelihood that's not the explanation, though. Rather JetBlue seems to be experiencing delivery delays with new Airbus A321LRs, and the airline is expanding in London. As of October 29, 2022, JetBlue is adding a second daily New York to London Gatwick flight, so that timing seems to coincide with this aircraft being introduced on transatlantic flights.
My guess is that JetBlue doesn't have enough A321LRs to operate this route for now, hence the A321neo. Still, I can't help but wonder if A321neos might be a part of JetBlue's long term transatlantic plans.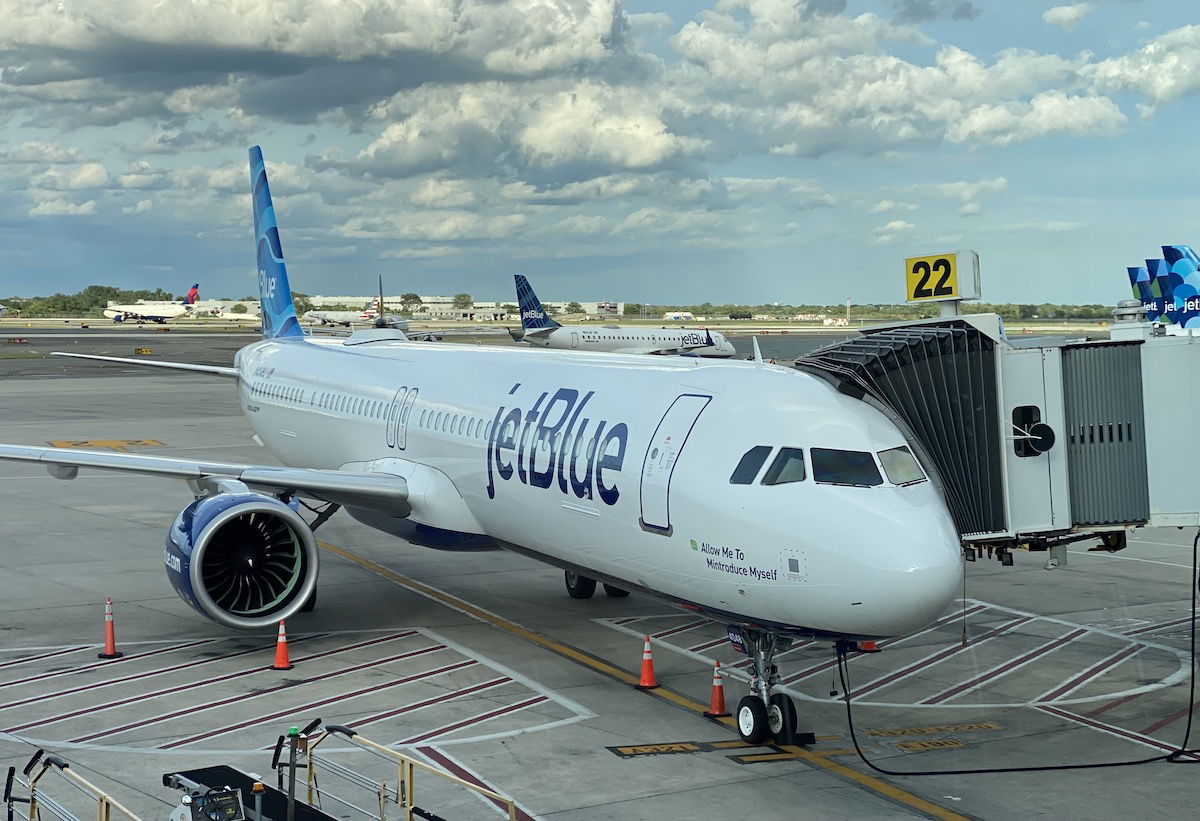 Bottom line
Starting this fall, JetBlue will fly an Airbus A321neo to London for the first time, rather than an A321LR. While this plane has the same kinds of seats, it's in a less premium configuration, with fewer business class seats. Furthermore, service will have to be modified in economy due to the lack of ovens in the rear of the plane, meaning passengers will be served cold food.
I suspect the motivation for this change is delivery delays with the A321LRs. Still, I can't help but wonder if we might see A321neos on longer routes in the future. Regardless, I don't really see how the economics of this are supposed to work, given cheap transatlantic economy fares, JetBlue's lack of ancillary fees, and the A321neo's lack of ability to carry cargo.
What do you make of JetBlue flying the A321neo to London?