In August JetBlue launched its much anticipated transatlantic service. In some ways the airline lucked out, and in some ways it didn't — UK travel restrictions were lifted for vaccinated Americans shortly before the flights started, while US travel restrictions still haven't been lifted for Brits.
JetBlue reduces transatlantic frequencies
JetBlue will be operating flights from New York to both London Heathrow (LHR) and London Gatwick (LGW), and initially the plan was for the airline to fly:
Daily nonstop to London Heathrow as of August 11, 2021
Daily nonstop to London Gatwick as of September 29, 2021
While JetBlue operated service to London Heathrow as planned for the month of August, the airline is significantly scaling back its schedule for early fall (and I have to imagine these cuts have the potential to be extended). As noted by Wandering Aramean, JetBlue has adjusted its schedule as follows:
For the months of September and October, JetBlue will operate 4x weekly flights between JFK and LHR, operating eastbound on Mondays, Wednesdays, Fridays, and Sundays, and westbound on Mondays, Tuesdays, Thursdays, and Saturdays
JetBlue will launch flights between JFK and LGW on September 29 as planned, but with reduced 4x weekly frequencies, operating eastbound on Mondays, Tuesdays, Thursdays, and Saturdays, and westbound on Tuesdays, Wednesdays, Fridays, and Sundays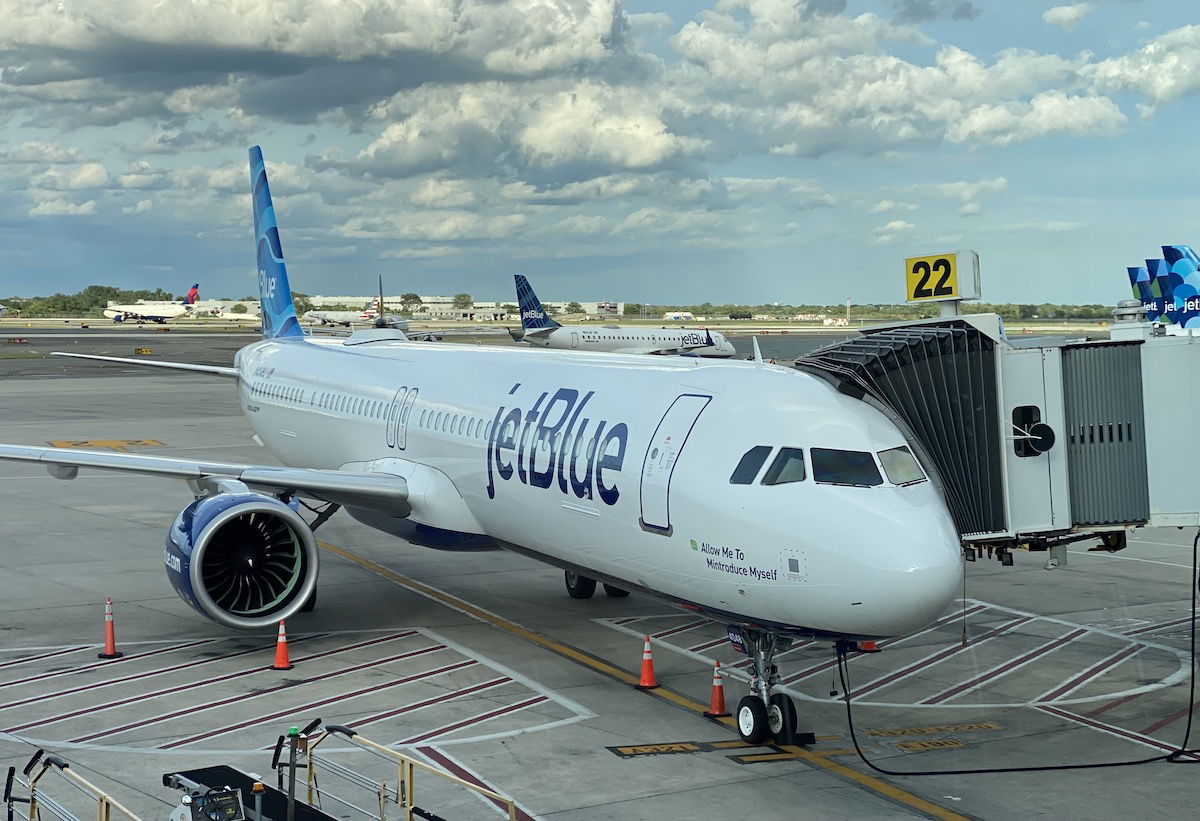 These JetBlue cuts make sense, could continue
As you can see, as of now JetBlue has only cut service through October. Previously the airline had cut frequencies for September, so it seems that JetBlue is going one month at a time here with the cuts.
Personally I wouldn't be surprised to see these transatlantic service cuts continue:
While vaccinated Americans being able to visit the UK is a positive, Brits still aren't able to visit the United States, which is a serious challenge if this route is going to be successful
It's unlikely that business travel demand across the Atlantic will fully recover anytime soon
Leisure demand across the Atlantic starts to get really weak around November
It seems highly unlikely to me that these cuts won't end up being extended further, though only time will tell.
On the plus side, JetBlue is going about these cuts in a logical way — once the Gatwick service launches, the airline will offer at least one daily flight to London, to either Heathrow or Gatwick. While customers on canceled flights might not get their preferred airport, they are at least assured that they'll be able to fly on the date that they booked.
JetBlue is offering an absolutely incredible experience across the Atlantic (my full Mint review will be published within the next day), and I wish the airline all the best in making this route a success.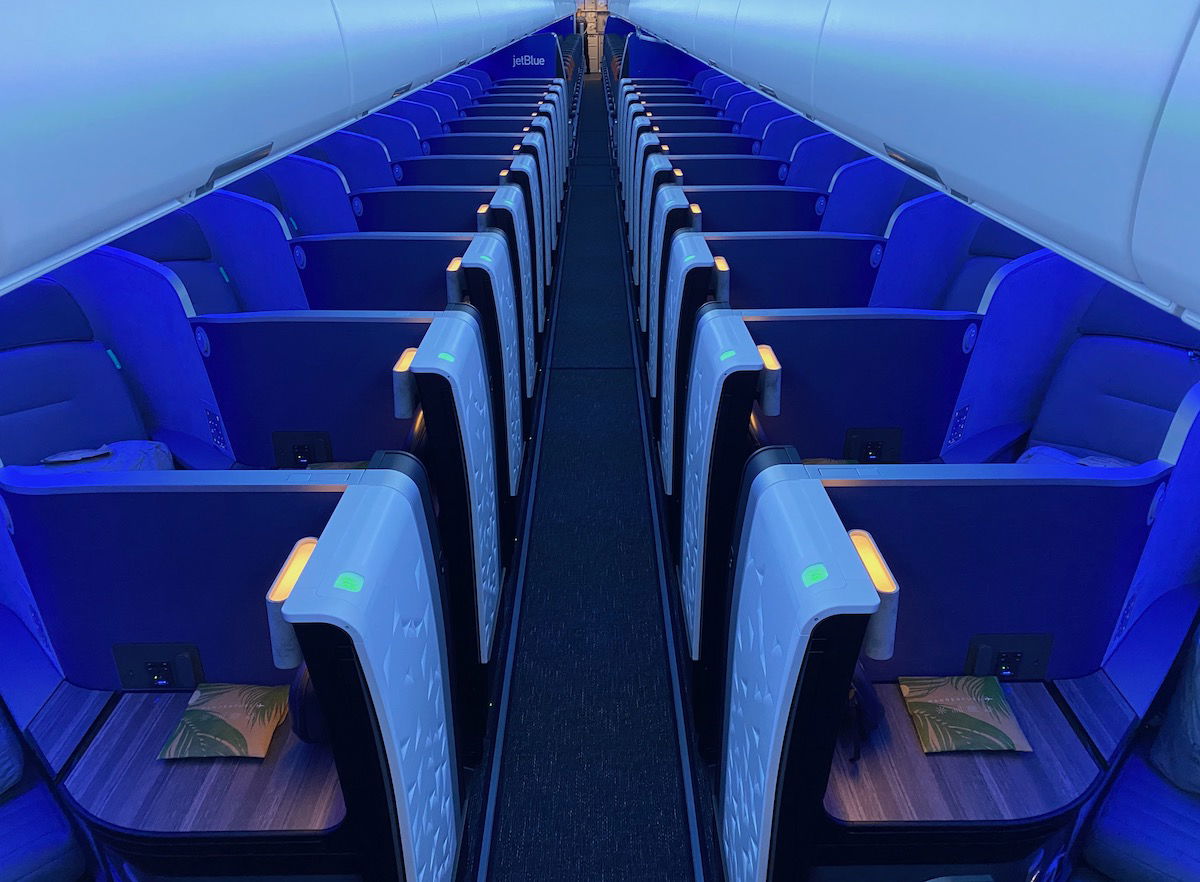 Bottom line
JetBlue has reduced its schedule of London flights for September and October, as the airline will operate up to 4x weekly to each airport. These cuts make a lot of sense, given travel restrictions in place. While vaccinated Americans can travel to the United Kingdom, the inverse isn't true.
I'll be curious to see how JetBlue's London schedule evolves. Even if the United States lifts travel restrictions, I can't imagine transatlantic demand will be very strong this winter.
What do you make of JetBlue's London service cuts? For how long do you think they'll last?