Update: Unfortunately these fares seem to be dead.
I'll keep it short and sweet. JetBlue just put its much anticipated flights between New York and London on sale, which feature the carrier's all new Mint Suite and Mint Studio.
JetBlue's pricing is much cheaper out of the UK than the US if you're just looking to fly nonstop between New York and London, which doesn't come as much of a surprise. However, there's a way to get a huge discount.
While Mint fares from New York to London are pricing at $1,920 roundtrip, you can save a lot by originating elsewhere.
For example, there are Mint fares from San Juan to London (via New York) for $795 roundtrip, which is nearly 60% off. Note that the flight from San Juan to New York doesn't feature a Mint cabin. But still, if you can save $1,100+, this is a detour that could be worth making.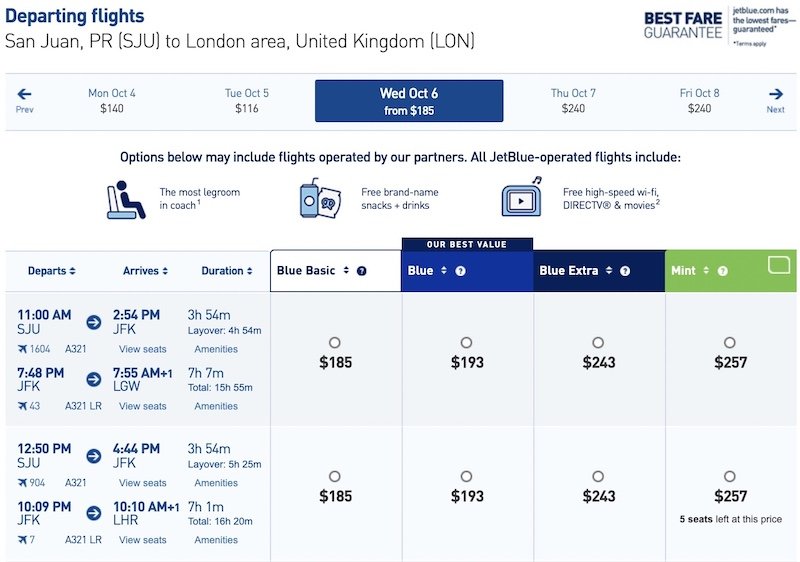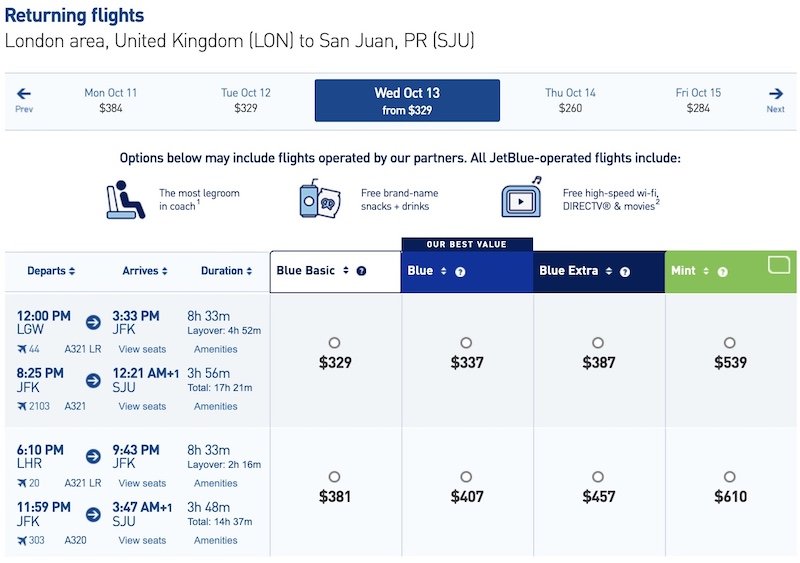 Fares will in some cases be equally low out of other markets. This seems to come down to fuel surcharges being significantly lower out of other cities, and the biggest component of these fares is the fuel surcharges.
Right now JetBlue is also charging only $129 to assign the Mint Studio (the two more spacious seats in the first row), meaning you could potentially fly roundtrip in the Mint Studio both ways for just over $1,000.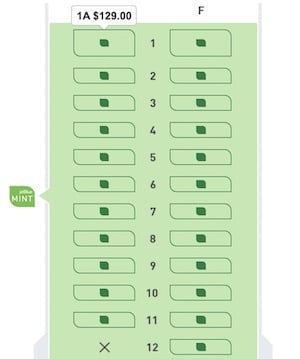 Book now, because this is unlikely to last!