JetBlue has today revealed some significant changes, and they're a mixed bag. JetBlue is eliminating change fees on most economy fares, while the airline is also eliminating free carry-ons for basic economy fares. Let's look at the changes in a bit more detail, as they seem to hint at a fundamental strategy shift for JetBlue.
JetBlue eliminates change fees on most fares
Several months ago we saw most major US airlines eliminate change fees. JetBlue was the outlier, as it was the only major non-ultra low cost carrier in the US to not make such an announcement. Well, that's finally changing.
JetBlue is eliminating change and cancelation fees on Blue, Blue Extra, Blue Plus, and Mint fares. The one exception is that there will continue to be change fees on Blue Basic fares (this is the name of JetBlue's basic economy fares). On the plus side, JetBlue's basic economy fares will be changeable for a fee, as follows:
Blue Basic fares within the US, or to/from the Caribbean, Central America, or Mexico, can be changed for $100
Blue Basic fares in other regions can be changed for $200
There are a few things to note about JetBlue's new change fee policy:
Changes or cancelations need to happen before departure
This doesn't mean that almost all tickets are refundable, but rather that credit from any canceled trip will be deposited as a credit in your JetBlue Travel Bank
Previously one of the biggest benefits of JetBlue Mosaic status was free ticket changes, so that's no longer an advantage of the status
JetBlue is unique in allowing changes (for a fee) to basic economy tickets, as other airlines continue to make these non-refundable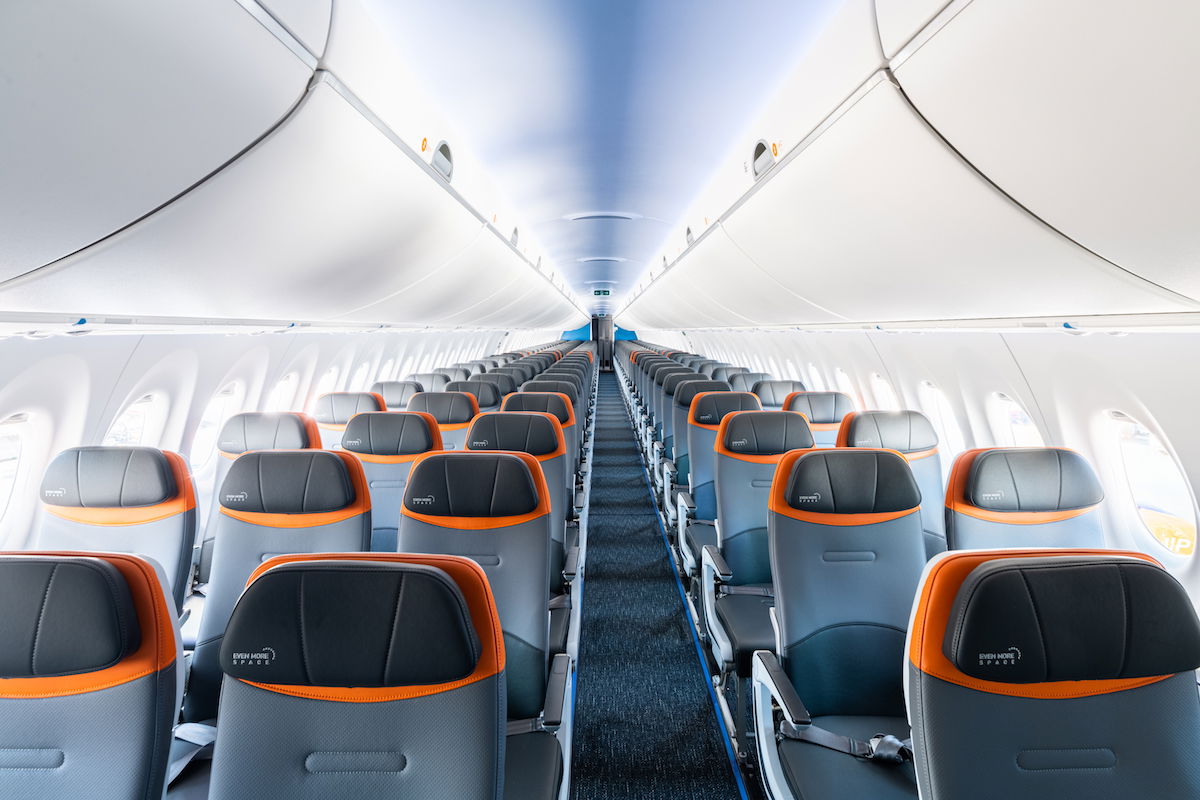 JetBlue is eliminating change fees on most fare types
JetBlue cuts carry-ons for basic economy fares
It's not all good news at JetBlue. For travel booked as of February 26, 2021, and flown as of July 20, 2021, JetBlue will no longer allow basic economy (Blue Basic) passengers to take a free carry-on bag into the cabin, but rather they'll only be able to bring a small personal item that fits underneath the seat.
JetBlue is trying to spin this as a positive:

"Carry-on bags are a major pain point during boarding because there isn't enough room in the overhead bins for everyone to bring a bag. It's time to rethink our approach. The pandemic and low customer counts have offered a glimpse of life without 'overhead bin stress.' As Customers return, we want to hold on to a little of this zen during the boarding process and make overhead bin space an expectation, not a gamble."
With this change, JetBlue is guaranteeing overhead bin space for all non-basic economy passengers. In the unlikely event the airline runs out of overhead bin space and has to gate check a bag, the airline will offer a $25 credit good for travel on JetBlue for one year. While I don't like this policy change, I at least commend JetBlue for making a new promise to those who are entitled to free carry-on bags.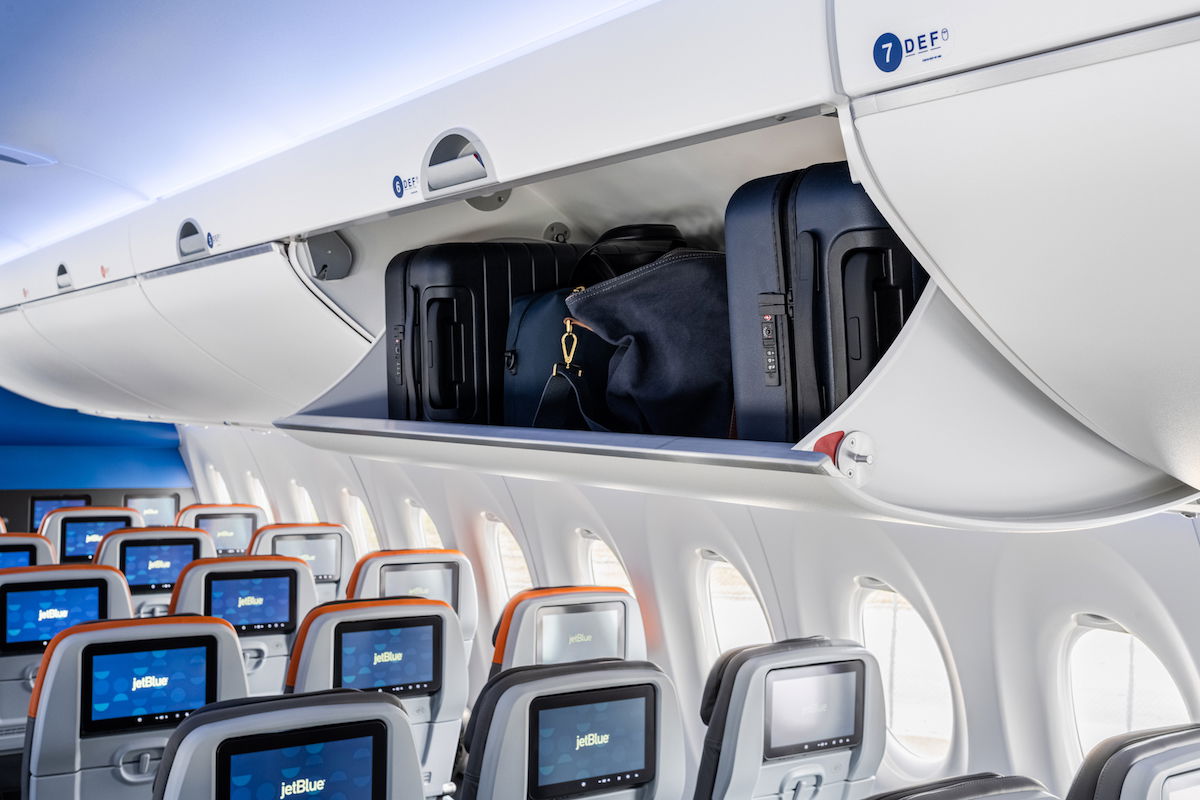 JetBlue is adding a new carry-on guarantee
JetBlue is claiming that it's trying to compete more efficiently with ultra low cost carriers (ULCCs):
ULCCs have grown in JetBlue's key markets, and JetBlue believes Blue Basic is a better alternative
JetBlue says that Blue Basic offers more bang-for-your-buck than ULCCs, thanks to free wifi, TVs, free drinks and snacks, etc.
JetBlue will "strategically lower fares in Blue Basic to attract ultra-low-cost customers"
JetBlue's graphic about ULCCs
Bottom line
JetBlue is eliminating change fees on everything but basic economy fares, and even basic economy fares will be changeable for a fee. On top of that, the airline is eliminating free carry-on bags for basic economy passengers, and is guaranteeing overhead bin space for all others.
It's claimed that the airline will price more aggressively for basic economy fares in order to compete with ULCCs, though only time will tell if that actually happens.
What do you make of these changes from JetBlue?