In the interest of full disclosure, OMAAT earns a referral bonus for anyone that's approved through some of the below links. The information and associated card details on this page for the Chase Freedom Flex℠ card has been collected independently by OMAAT and has not been reviewed or provided by the card issuer. These are the best publicly available offers (terms apply) that we have found for each product or service. Opinions expressed here are the author's alone, not those of the bank, credit card issuer, airline, hotel chain, or product manufacturer/service provider, and have not been reviewed, approved or otherwise endorsed by any of these entities. Please check out
our advertiser policy
for further details about our partners, and thanks for your support!
Link: Apply now for the Southwest Rapid Rewards® Priority Card
Southwest Airlines has some fantastic co-branded credit cards with Chase. Of the three personal cards, my favorite one is the Southwest Rapid Rewards® Priority Card. In this post, I wanted to take a closer look at the card.
Southwest Rapid Rewards Priority Card Basics For September 2023
Even though the Southwest Priority Card has the highest annual fee of any personal Chase Southwest Card, I think it's worthwhile for a vast majority of consumers. Why? Because the card offers some exceptional perks for anyone who flies Southwest with any frequency.
Many people love flying Southwest for the ability to earn the Southwest Companion Pass, the lack of change fees and vouchers that don't expire, and the two free checked bags. For others, Southwest is just a practical airline to fly on occasion, given its massive route network. Regardless, there's lots of value in having points and benefits on Southwest.
Southwest Priority Card Welcome Bonus
The Southwest Priority Card is currently offering a welcome bonus of 50,000 Southwest Rapid Rewards points after spending $1,000 within the first three months.
Rapid Rewards is a revenue-based frequent flyer program, and personally, I value Rapid Rewards points at 1.2 cents each. So to me, the points with the bonus are worth $600.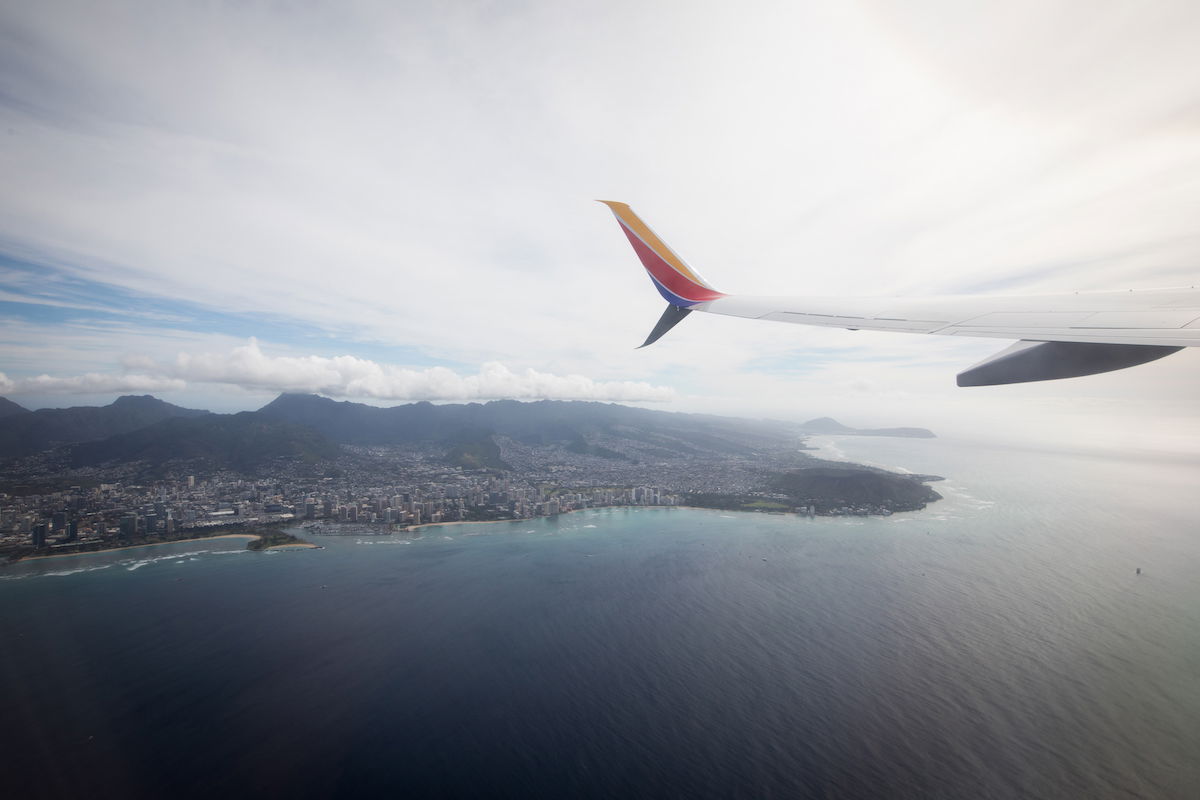 Welcome Bonus Restrictions & 5/24 Rule
Chase and Southwest have some pretty strict rules when it comes to who is eligible for the card. The card is not available to anyone who currently has a Southwest Rapid Rewards personal card, or anyone who has received a welcome bonus on a Southwest Rapid Rewards personal card in the past 24 months. However, you are eligible if you have a Southwest business credit card.
This is in addition to Chase's general application rules, including the 5/24 rule, whereby you typically won't be approved for a Chase card if you've opened five or more new card accounts in the past 24 months.
Southwest Priority Card $149 Annual Fee
The Southwest Priority Card has a $149 annual fee. As a point of comparison, the other personal cards have annual fees of $69 and $99, so the annual fee on this card is a bit higher. However, as I'll explain below, the benefits justify the premium annual fee.
Earning Points With The Southwest Priority Card
The Southwest Priority Card offers the following points for credit card spending:
3x points on Southwest purchases
2x points on local transit and commuting, including rideshare
2x points on internet, cable, phone services, and select streaming
1x points on all other purchases
Personally, I'd generally only put spending on the card if you're going for A-List status and/or Companion Pass, because there are better cards for everyday spending otherwise. But still, those are some fairly solid bonus categories.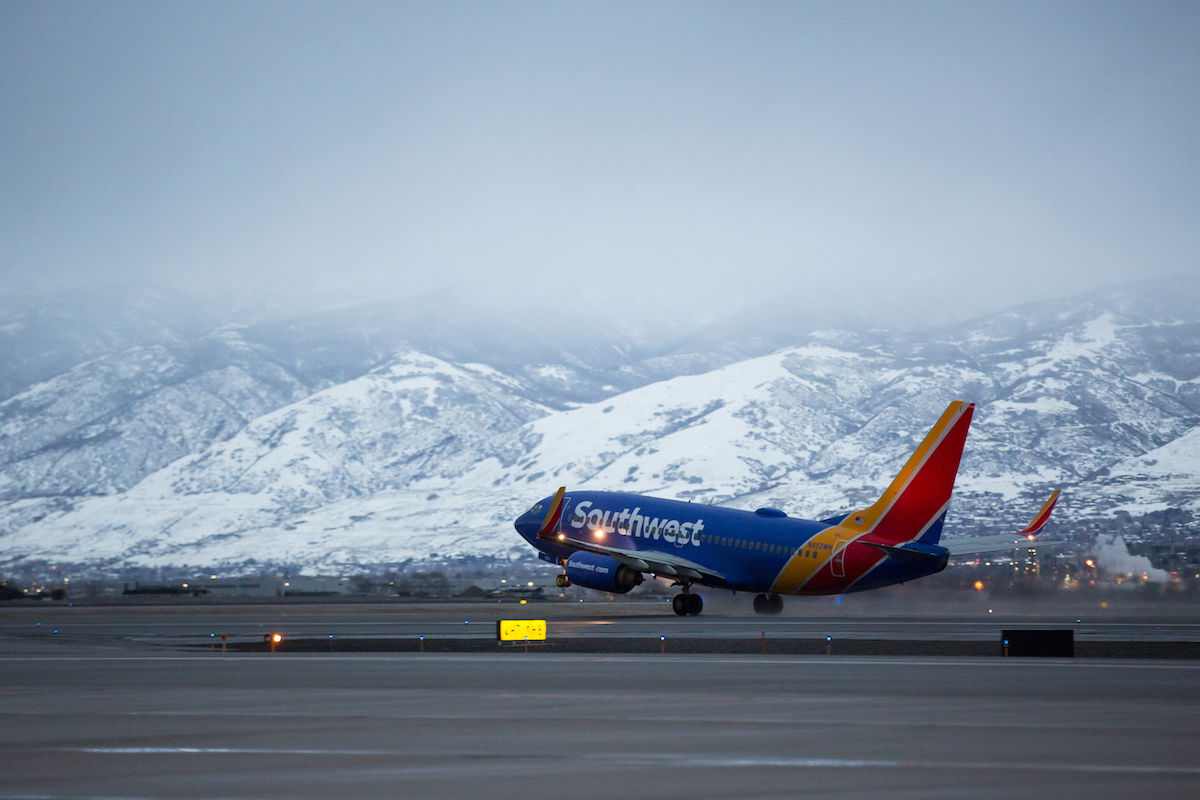 Earn Southwest Companion Pass
One of the very best values in travel is the Southwest Airlines Companion Pass. With Southwest Companion Pass you can have someone travel with you for the entire year (whether on a cash ticket or award ticket), and just pay taxes and fees for them. This is such an incredible deal, and basically doubles the value you can get from flying Southwest.
Southwest Companion Pass requires earning 135,000 Rapid Rewards points in a calendar year, though you get a boost of 10,000 points toward that just for having a co-branded Southwest card.
Only certain types of points accrual qualify, including Southwest credit card spending, as well as Southwest credit card welcome bonuses. With this bonus, you'd be on your way to earning the Companion Pass.
Earn Southwest A-List Status
In addition to being able to earn Companion Pass through spending on the card, the Southwest Priority Card also lets you earn unlimited Tier Qualifying Points (TQPs). Specifically, you can earn 1,500 TQPs toward A-List status for every $10,000 spent on the card.
A-List is Southwest Airlines' version of status, and offers perks like priority boarding, a 25% points bonus, same-day standby, priority check-in and security lane access, and a dedicated phone number.
A-List status requires earning 35,000 TQPs in a calendar year, so spending on a Southwest Priority Card could help you earn that. Whether or not that's worth it depends on how much you'd otherwise fly with Southwest.
No Foreign Transaction Fees
The Southwest Priority Card has no foreign transaction fees, so this could be a useful card for your spending abroad. This is a Visa as well, and Visas are accepted pretty widely around the globe.
The Incredible Southwest Priority Card Perks
The reason to get the Southwest Priority Card (beyond the welcome bonus) is because of the perks, including anniversary bonus points, upgraded boardings, a $75 annual Southwest travel credit, 25% savings on eligible inflight purchases, and more.
Let's take a look at what you need to know about each of these perks.
Southwest Priority Card 7,500 Anniversary Bonus Points
On your cardmember anniversary each year you'll receive 7,500 bonus points. For context, Southwest Rapid Rewards is a revenue-based frequent flyer program, and generally speaking you need to redeem 83 points per dollar of airfare. That means each Rapid Rewards point gets you roughly 1.2 cents toward the cost of an airline ticket.
In other words, you can get around $90 worth of Southwest airfare with those 7,500 points, and that recoups almost two-thirds of the annual fee on an ongoing basis.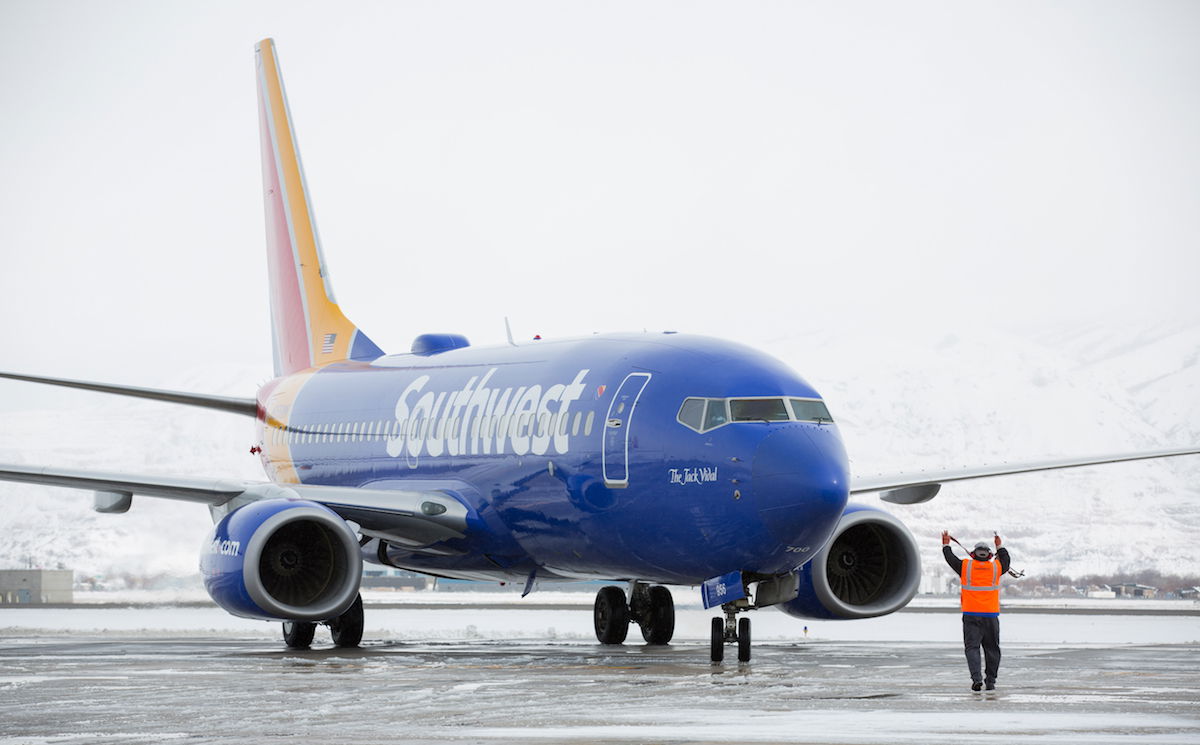 Southwest Priority Card $75 Annual Credit
The Southwest Priority Card offers a $75 credit every anniversary year. While the 7,500-point anniversary bonus only kicks in after 12 months, this credit kicks in immediately.
The way this works, the first $75 in Southwest flight purchases each cardmember year will be reimbursed. The statement credit should post as soon as the eligible charge posts to your account. Assuming you spend at least $75 per year on Southwest Airlines tickets (or even taxes and fees, if redeeming points), then this should more or less be worth face value.
Between this benefit and the 7,500-point annual bonus, we're talking about $165 worth of value, which is more than the annual fee.
Southwest Priority Card Upgraded Boardings
Just for having the Southwest Priority Card, you get four upgraded boardings per anniversary year (starting with your first year), when available. The way this works, you'll be reimbursed for the purchase on the day of departure of up to four upgraded boardings in positions A1-15.
The upgraded boarding fees will be reimbursed within eight weeks, though in reality generally post much faster than that. Southwest ordinarily charges $30-80 per upgraded boarding, so the value of this can be anywhere from $120-320 annually, assuming you're able to use it.
Southwest Priority Card Drink & Wi-Fi Savings
If you pay with your Southwest Priority Card you can save 25% on inflight Wi-Fi and drink purchases. You'll receive statement credits for the 25% within two billing cycles of your purchase (though usually much faster than that).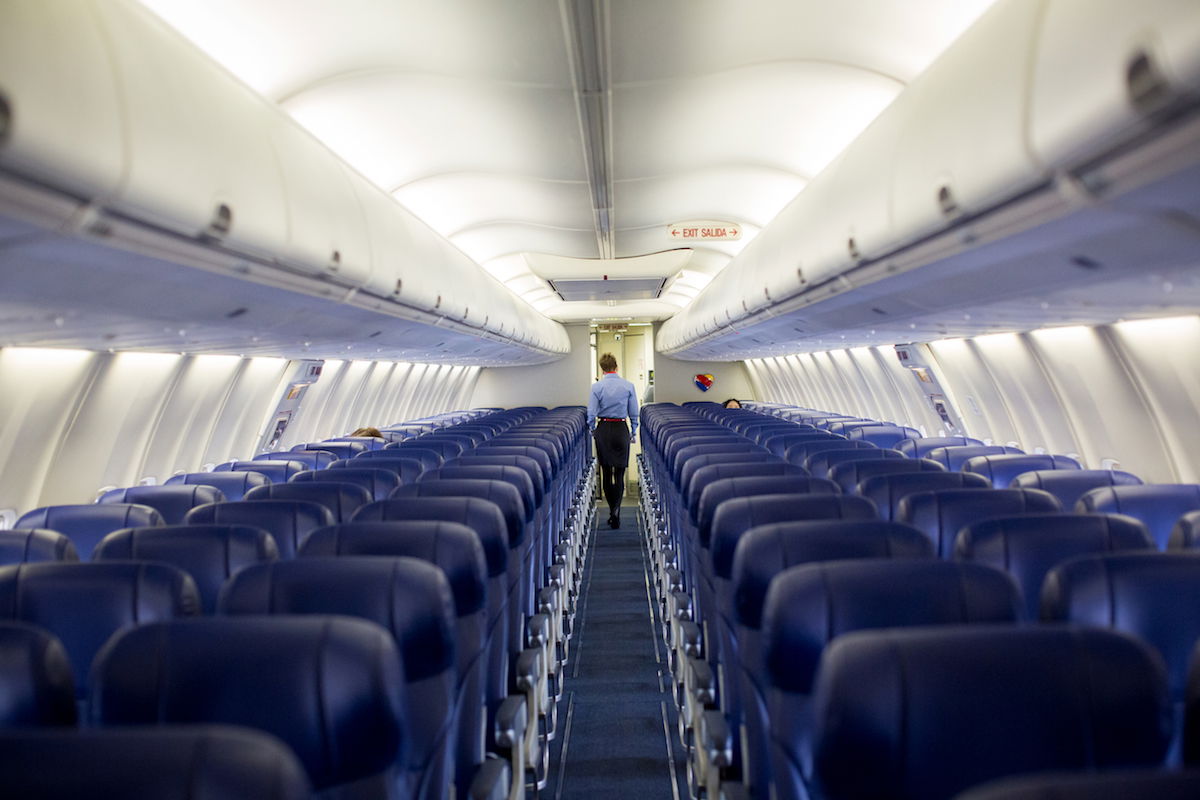 Southwest Priority Card Travel & Purchase Protection
The Southwest Priority Card offers a variety of travel & purchase protection benefits, including:
Auto rental collision damage waiver coverage; it's secondary within the United States, and primary internationally
Baggage delay insurance, which can reimburse you up to $100 per day for three days when your bag is delayed by at least six hours
Lost luggage reimbursement, which reimburses you up to $3,000 if your bag is damaged or lost
Travel accident insurance, with the maximum coverage ranging from $250,000-500,000, depending on the situation
Extended warranty protection, which extends your United States manufacturer warranty by a year on eligible warranties of three years or less
Purchase protection, which covers you for up to 120 days for damage or theft, up to $500 per claim and $50,000 per account
Of course, you'll want to check the cardmember agreement for the full terms & conditions associated with these benefits.
Yes, The Southwest Priority Card Is Worth It
If you're eligible for the Southwest Priority Card and fly Southwest with any frequency, then this card is absolutely worth it. I'd argue this card is a better value all around than the two other Southwest personal cards.
For the card's $149 annual fee you're getting a 7,500 point anniversary bonus annually, a $75 Southwest credit, and much more. Let's look at a few other things to consider regarding this card, and Southwest cards in general.
Complement: Southwest Performance Business Card
If you're looking to complement your Southwest Priority Card with a Southwest business card, consider the incredible Southwest® Rapid Rewards® Performance Business Credit Card (review). This card has outstanding perks, including:
A welcome bonus of 80,000 Rapid Rewards points after spending $5,000 within three months
A 9,000 point anniversary bonus
Four upgraded boardings per year
Up to 365 $8 Wi-Fi credits per year on Southwest, which could get you a lot of Wi-Fi
$500 toward points transfer fees per anniversary year
A Global Entry or TSA PreCheck credit
The ability to earn A-List status or Companion Pass with spending
This card is the single best Southwest card because of the Wi-Fi credit, as far as I'm concerned.
How Do Southwest's Other Personal Cards Compare?
In addition to the Priority Card, Chase and Southwest also have the $69 annual fee Southwest Rapid Rewards® Plus Credit Card (review) and the $99 annual fee Southwest Rapid Rewards® Premier Credit Card (review). All cards have the same welcome bonuses, but the perks are significantly different.
Why do I think the $149 annual fee Priority Card is almost universally better?
Neither the Plus nor Premier offer a $75 annual Southwest credit, which should more or less be worth face value; so to do a direct comparison, that's almost like lowering the "out of pocket" on the Priority Card from $149 to $74
The Priority Card offers 7,500 anniversary bonus points, while the Plus offers 3,000 bonus points and the Premier offers 6,000 bonus points
Those two perks alone should show why the Priority Card is worth the annual fee by comparison, and that doesn't even account for upgraded boardings, a better rewards structure, the ability to earn A-List status through spending, and more.
What About Chase Ultimate Rewards Cards?
Chase Ultimate Rewards is a transfer partner with Southwest Rapid Rewards, and points transfer at a 1:1 ratio. As a general rule of thumb, you're going to earn points at a faster rate through Ultimate Rewards than through Rapid Rewards, not to mention that your points have a lot more flexibility.
Should you earn Rapid Rewards points directly with a Southwest card, or with a Chase Ultimate Rewards card?
If you're trying to earn Companion Pass or A-List status then you have to spend on a Southwest card, since Ultimate Rewards points don't count toward earning Companion Pass
If you don't care about Companion Pass or A-List and just want to earn as many Rapid Rewards points as possible, earn points with Ultimate Rewards, and then transfer them over
For context, some of the best cards for earning Chase Ultimate Rewards points include the following:
The Chase Sapphire Preferred® Card (review) offers 3x points on dining, online grocery stores, and select streaming services, and 2x points on travel; the card has a $95 annual fee
The Chase Sapphire Reserve® (review) offers 3x points on dining and travel, plus a $300 annual travel credit; the card has a $550 annual fee
The Ink Business Preferred® Credit Card (review) offers 3x points on the first $150,000 spent in combined purchases annually on travel, shipping purchases, internet, cable, and phone services, advertising purchases made with social media sites and search engines; the card has a $95 annual fee
On top of that, the following four no annual fee cards earn points that can be converted into Ultimate Rewards points at a 1:1 ratio in conjunction with one of the above cards: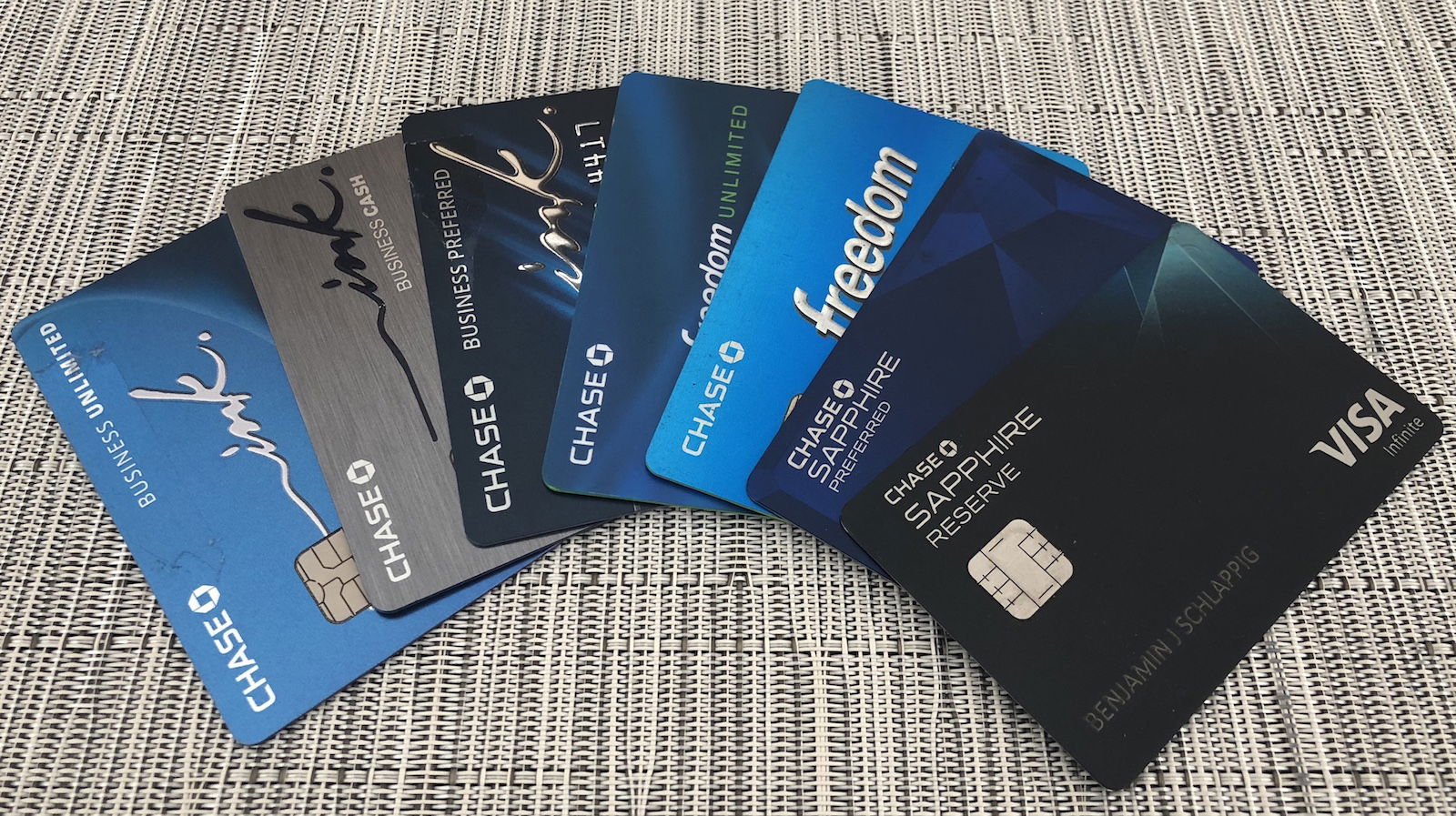 Bottom Line
When providing credit card advice, my answer to whether or not it makes sense to get a certain card is usually "it depends." In the case of the Southwest Priority Card, I think it's pretty clear-cut. Assuming you fly Southwest with any frequency (and if you don't, you shouldn't get this card):
The Priority Card is superior to the Plus and Premier Cards
The Priority Card is worth having long-term for the benefits that more than justify the annual fee
If you want to learn more about the Southwest Priority Card or want to apply, follow this link.