Seoul Incheon-based Asiana Airlines took delivery of their first A380 in 2014. I had the chance to fly Asiana's A380 first class between Los Angeles and Seoul Incheon shortly after the service launched, given that Los Angeles was their first longhaul destination using the A380.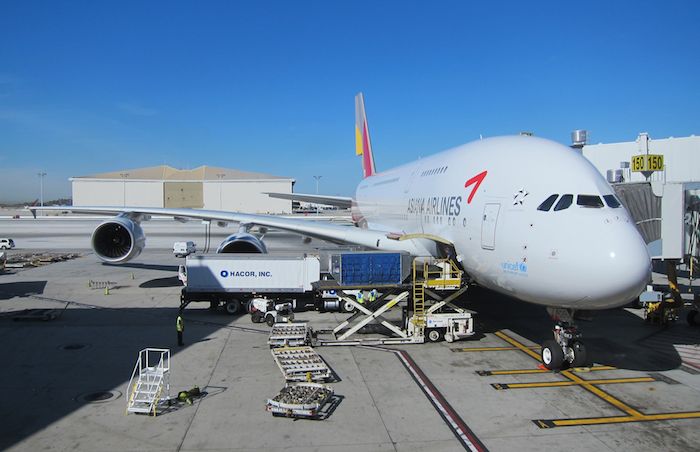 Asiana has a fantastic soft product — the food and service are consistently top notch.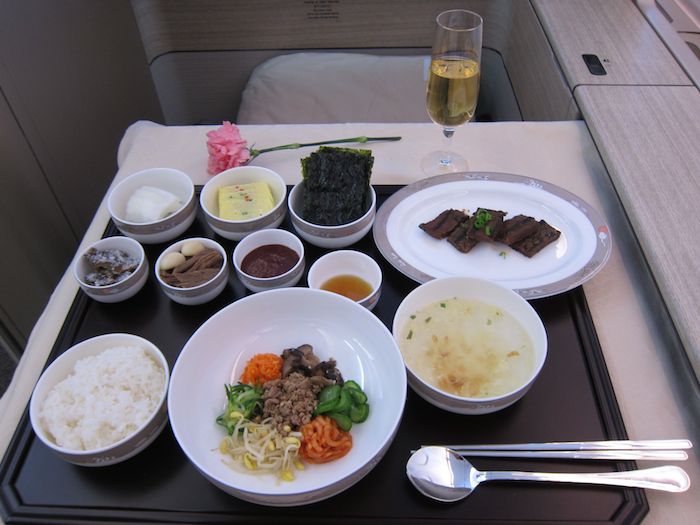 However, the hard product leaves a bit to be desired. While Asiana's A380 first class product is better than their old product, the cabins have extremely unappealing finishes, in my opinion. If I didn't know any better I'd assume I were flying a UPS passenger plane based on the colors.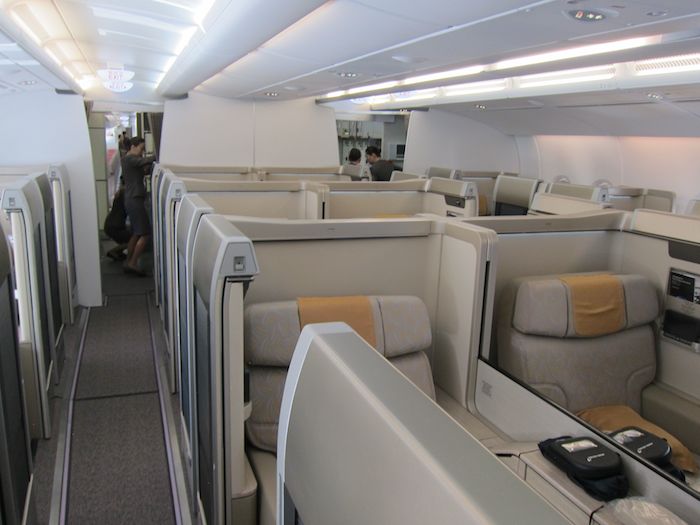 The entertainment is also lacking, and there's no wifi. Still, I love the A380, and it's an absolute joy to fly thanks to how quiet and smooth it is — I've reviewed every A380 first class product out there, including Air France, British Airways, China Southern, Emirates, Etihad Airways, Korean Air, Lufthansa, Malaysia Airlines, Qantas, Qatar Airways, Singapore Airlines, and Thai Airways.
As of now Asiana has four A380s, which they fly once daily to Los Angeles, and once daily to New York JFK as of June 2015.
Asiana has another two A380s on order, for a total of six A380s. They should be taking delivery of their next one in the coming months, and Asiana has revealed their plans with the additional aircraft. Asiana will offer twice daily A380 service between Seoul Incheon and Los Angeles as of October 30, 2016.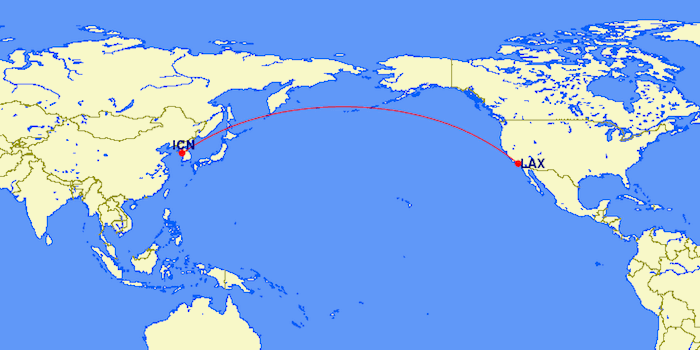 This includes the flight which is presently operated by the A380:
OZ202 Seoul to Los Angeles departing 2:40PM arriving 8:40AM
OZ201 Los Angeles to Seoul departing 11:00AM arriving 5:30PM (+1 day)
As well as the flight which will be upgraded from a 777-200 to an A380 as of October 30, 2016:
OZ204 Seoul to Los Angeles departing 8:20PM arriving 2:15PM
OZ203 Los Angeles to Seoul departing 12:30AM arriving 6:50AM (+1 day)
This means that in total there will be four daily A380 flights between Seoul Incheon and Los Angeles — two on Korean Air, and two on Asiana. This makes Asiana the third airline to offer 2x daily A380s to Los Angeles, after Korean Air and Emirates, which is adding a second daily A380 flight as of July 2016.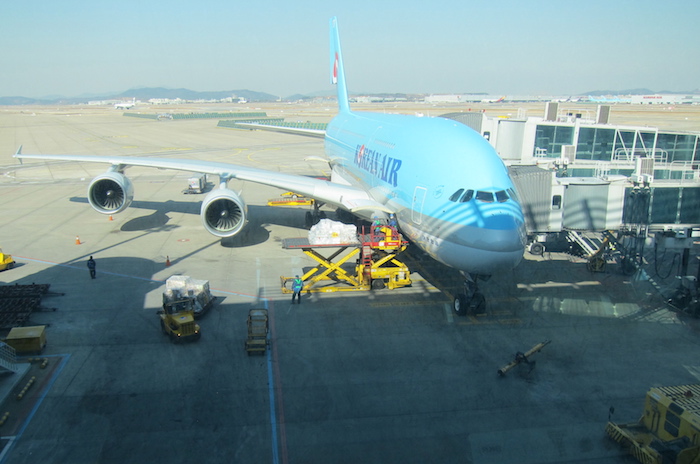 Asiana first class award availability between Los Angeles and Seoul Incheon is excellent in general, with two first class seats typically available per flight. That's also true of the new frequency. Nowadays international first class award tickets are quite expensive to redeem for. Your best bet is probably booking through Avianca LifeMiles, which charges 90,000 miles for one-way first class between the US and much of Asia.
For what it's worth, the 777 presently operating between Los Angeles and Seoul doesn't have a first class cabin, so Asiana is essentially doubling first class capacity in the market.
Bottom line
It's no surprise that Asiana is doubling down on Los Angeles, given the size of the Korean population there, and also what a popular destination it is for Koreans. It's still pretty crazy to think that there will be 4x daily A380 flights between Los Angeles and Seoul Incheon. I'm also curious where Asiana deploys the 777s which are currently operating that second daily frequency.
So for anyone who was hoping Asiana would get creative with deploying their additional A380s, it looks like we shouldn't expect to see them far beyond Los Angeles and New York.