Wow! Emirates will be adding a second daily A380 flight between Los Angeles and Dubai as of July 1, 2016. That's huge.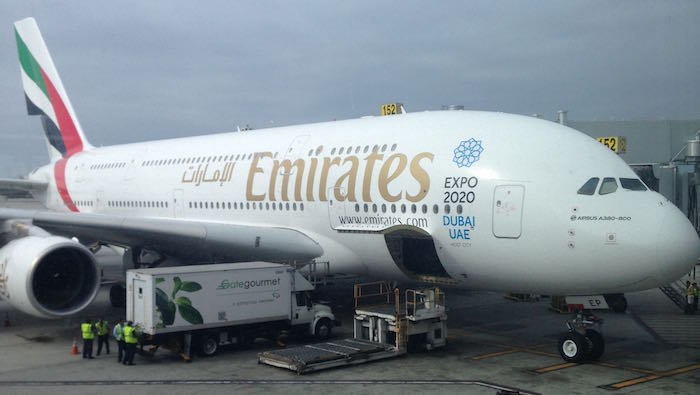 Emirates A380 at LAX
Emirates' current A380 frequency between Dubai and Los Angeles operates with the following schedule:
EK215 Dubai to Los Angeles departing 8:55AM arriving 1:55PM
EK216 Los Angeles to Dubai departing 4:45PM arriving 7:35PM (+1 day)
The second daily A380 frequency, being added in July 2016, will operate with the following schedule:
EK217 Dubai to Los Angeles departing 3:00PM arriving 8:00PM
EK218 Los Angeles to Dubai departing 10:30PM arriving 1:30AM (+2 days)
The date of the second daily A380 flight to Los Angeles being added coincides with Emirates removing the A380 from their Dubai to Houston route. They'll be downgrading the Houston flight to a Boeing 777-300ER, presumably due to decreased demand in the oil industry.
The new flight nicely complements Emirates' existing frequency, and is especially useful for those with connections in Dubai (which represents a vast majority of Emirates passengers). Personally I prefer the timing of the original frequency when departing Los Angeles, as you can have a nice meal, nap, and enjoy most of the rest of the flight so you'll be tired when you land in Dubai. My dad and I certainly enjoyed this flight in first class when we flew it about a year ago, given that this is Emirates' longest A380 route.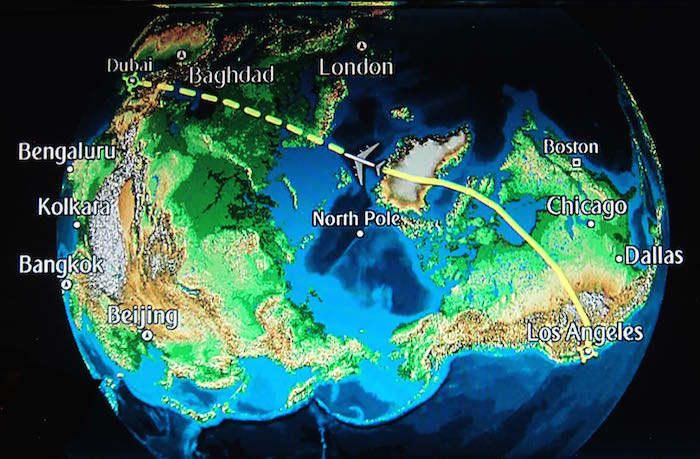 More opportunities to fly Emirates on their longest A380 route
In the other direction I prefer the new frequency, though. Departing out of Dubai at 3PM rather than 9AM is awesome, as it means you don't have to get up at the crack of dawn to catch the flight.
This new frequency announcement comes about a year after Emirates opened their own lounge in Los Angeles. Emirates is all about managing as much of the passenger experience as possible, so I wasn't surprised they opened a lounge even with just one daily flight. With a second daily flight the lounge is even more worthwhile, though.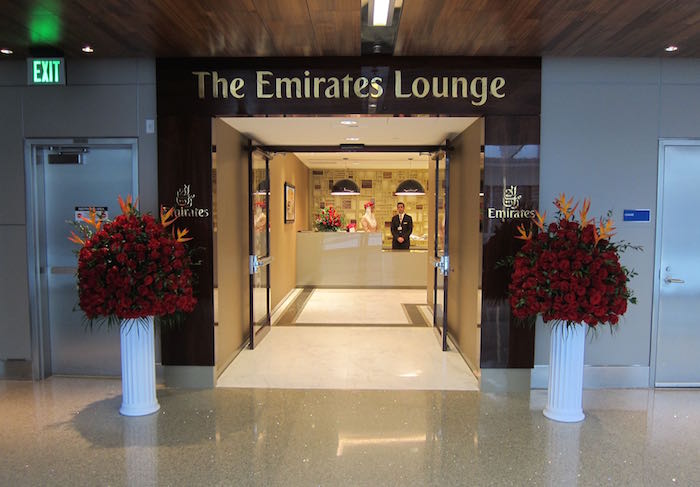 Emirates Lounge LAX
This actually represents a resumption of their second daily flight, as they used to fly to Los Angeles twice daily when they operated a 777 on the route. However, the route has been once daily since they began flying an A380 on it.
Interestingly Qatar Airways just launched daily 777-200 flights between Doha and Los Angeles as of January 1, 2016, so there's increased competition between Los Angeles and the Middle East. Etihad also has a daily 777-200 flight — they launched that route in June 2014. Obviously Emirates' twice daily A380 flights between Los Angeles and Dubai beat the combined efforts of Etihad and Qatar by a long shot.
For what it's worth, as of now Emirates doesn't seem to have any award availability on the new frequency. I suspect that will change, given the capacity they'll have in the market with this addition. Once that happens it will represent a great use of Alaska miles (then again, there are some dates with first class award availability on the other frequency as it is).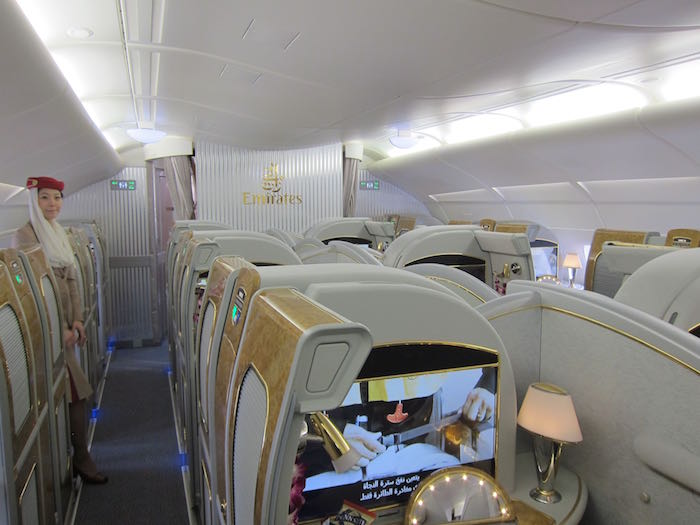 Emirates A380 first class
Bottom line
I'm really excited about Emirates adding a second daily flight between Los Angeles and Dubai. Emirates will now have nearly 1,000 seats a day between Los Angeles and Dubai. The new frequencies are well timed for connections, given that the Los Angeles to Dubai flight lands at 1:30AM, while there are a bank of flights leaving shortly after 3AM.
This makes Los Angeles Emirates' second US market to have more than one daily A380 frequency (New York being the other, though they typically have four daily flights).
What do you make of Emirates' second daily A380 frequency between Los Angeles and Dubai?