American Executive Platinum members receive four systemwide upgrades every year when they qualify for status. These systemwide upgrades are issued when you earn the status, and expire at the end of January of the year where your status expires.
Personally I've only used a single systemwide upgrade this year, for an upgrade from business class to first class between Dallas and Hong Kong (for a flight I haven't yet taken).
Historically American Airlines has sometimes let people extend their systemwide upgrades, so there have been some questions about what their policy will be for this year.
According to @xJonNYC (who knows his stuff), American Airlines will be more generous this year than in past years when it comes to this policy. That's kind of shocking, since American isn't exactly known for their generosity.
So, what's American's systemwide upgrade extension policy for 2019?
American Will Extend Systemwide Upgrades By Three Months (For Some)
As was the case in past years, American is willing to extend two systemwide upgrades for Executive Platinum members for a period of three months, assuming:
You've requalified for Executive Platinum status for next year
If you have a 4-5 Eagle rating with American, or are a Concierge Key member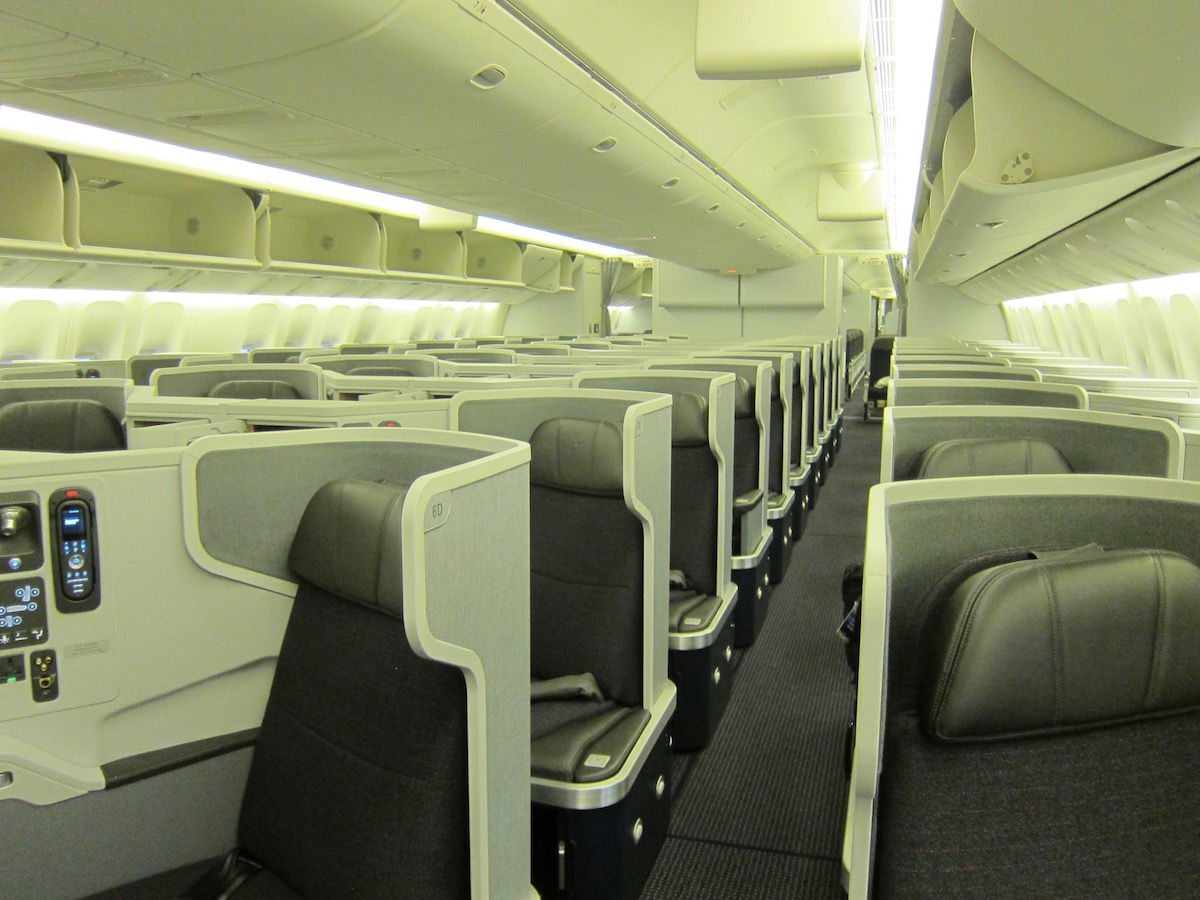 Use a SWU to confirm an upgrade to American's 777 business class
What Is An Eagle Rating?
You might be reading the above and saying "wait a minute, what's an Eagle rating?"
American has an internal metric by which they rate members based on a variety of factors, including overall profitability, as well as customer satisfaction/complaints. This is referred to as your Helix or Eagle rating.
Since this is an internal metric, American doesn't publish these ratings, so there's no way you could look up your own Eagle rating (and if you ask an American Airlines representative what it is, they'll deny it exists — they're surprisingly good at keeping it secret.
So what's the best way to see if your systemwide upgrades can be extended? Assuming you've requalified for Executive Platinum status, I'd recommend calling up American and asking if they can extend two of your systemwide upgrades. When you make the request they're likely to say "let me see if that's something that can be done."
Presumably at that point they're looking up your rating, and if it's high enough they can extend them, while if it's not, they'll just politely say that it's not possible.
Don't expect to get an American agent to tell you your rating, as this isn't something they publicly acknowledge (though based on this you should be able to ascertain whether you have a 1-3 rating or a 4-5 rating).
American Will Let Others Use Systemwide Upgrades Beyond Expiration
This is the exciting part. According to this information, all customers can request to travel beyond the expiration date of systemwide upgrades, assuming the upgrade can be confirmed prior to the expiration. In past years this was only for those with high Eagle ratings, so that's a positive development.
While not explicitly stated, it could be that they're just doing this for those who have already requalified for Executive Platinum status, and I'm also not sure how far in advance you could confirm an upgrade. For example, could you confirm an upgrade for next fall?
Bottom Line
This year American will let Executive Platinum members with a 4-5 Eagle rating, as well as Concierge Key members, extend their systemwide upgrades by three months. This is a long-standing practice they have.
Beyond that, American will apparently let all Executive Platinum members redeem systemwide upgrades beyond the expiration date as long as the upgrade can be confirmed prior to the expiration.
I'd note that American never makes this policy public, and as we know with airlines, the only thing that's consistent is inconsistency.
So if you could benefit from one of the above policies then I'd recommend calling up American, though don't be alarmed if you get a different answer, as I imagine not all agents are on the same page about this yet.
If you have any experience with this policy for 2019, please report back!