There's no denying that over the past few years I've become significantly less loyal to American Airlines. I continue to requalify for Executive Platinum status with American, but I'm not a fanboy of the program in the same way as before. This came after American made all kinds of negative changes, from adding a revenue requirement for status, to awarding miles based on how much you spend, to reducing Executive Platinum benefits, to devaluing their award chart, to greatly decreasing award and upgrade availability. The amount of value they've taken out of the program is significant. In fairness, that's the general industry trend, so American isn't alone in that regard.
I used to think they had the best frequent flyer program out there, but now I think it's mostly average, and I just happen to fly them. Last year I completed a Delta status challenge, and I currently have Platinum status with them. While I think Delta's domestic flying experience is superior to American's, flying on both airlines has once again made me like American's frequent flyer program more.
Again, I don't think American is a better airline, but when flying SkyTeam there are some areas where I say "boy, American AAdvantage really is better in that way." These aren't necessarily all specific benefits of the frequent flyer program, but rather things I appreciate in conjunction with the frequent flyer program.
So despite all the negative changes American has made, why do I continue to find AAdvantage Executive Platinum to be worth it?
Phenomenal oneworld Emerald lounges
My single favorite oneworld Emerald perk is getting access to international first class class lounges. There's something that makes you feel super rewarded when you book an economy ticket, upgrade to business class, and get access to an incredible first class lounge, for example.
I pinch myself every time I use the incredible Cathay Pacific Pier Lounge in Hong Kong, Cathay Pacific First Class Lounge in London, or Qantas First Class Lounge in Sydney.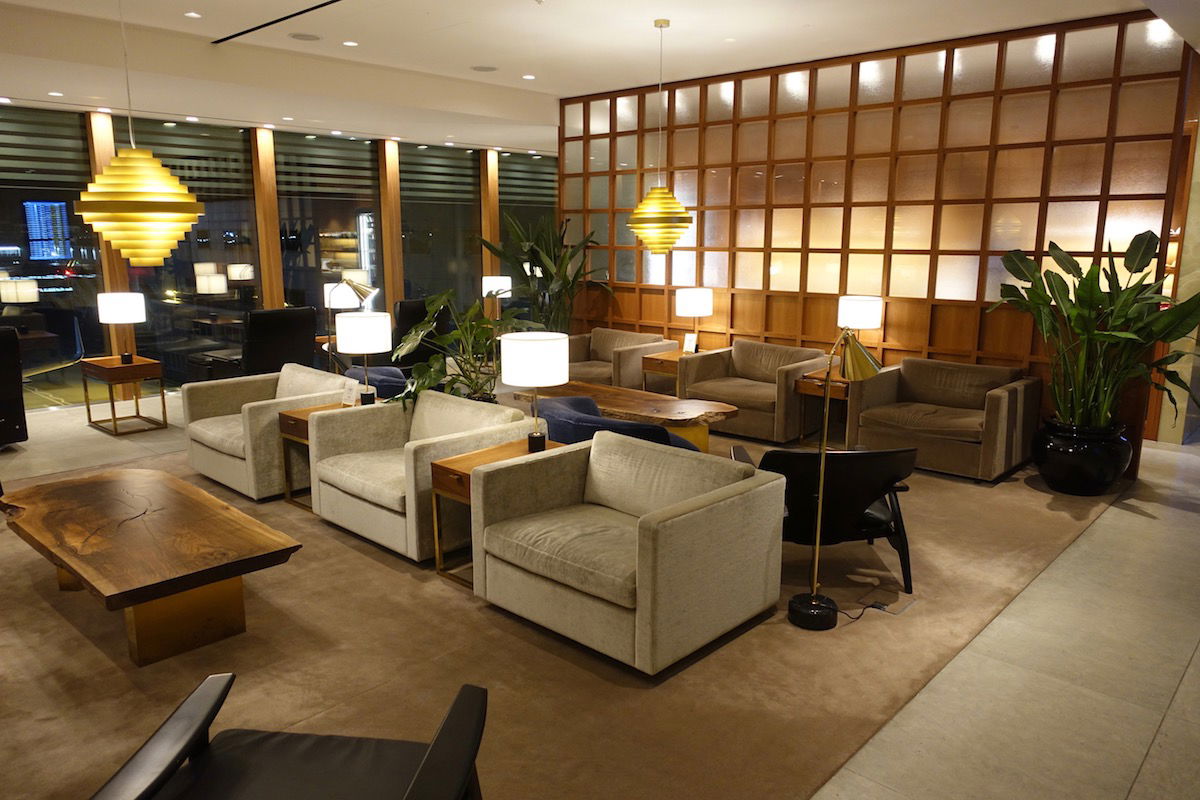 Cathay Pacific First Class Lounge LHR
This is just such a cool reward for loyalty, and something that always gets me really excited. You simply don't get that with Star Alliance or SkyTeam.
American's excellent Flagship Lounges
Over the past year, American has opened four Flagship Lounges, in New York, Chicago, Miami, and Los Angeles. Delta doesn't have any premium international lounges, while United only makes their Polaris Lounges open to international business class passengers, and not to elite members. So getting access to these lounges on account of status is awesome.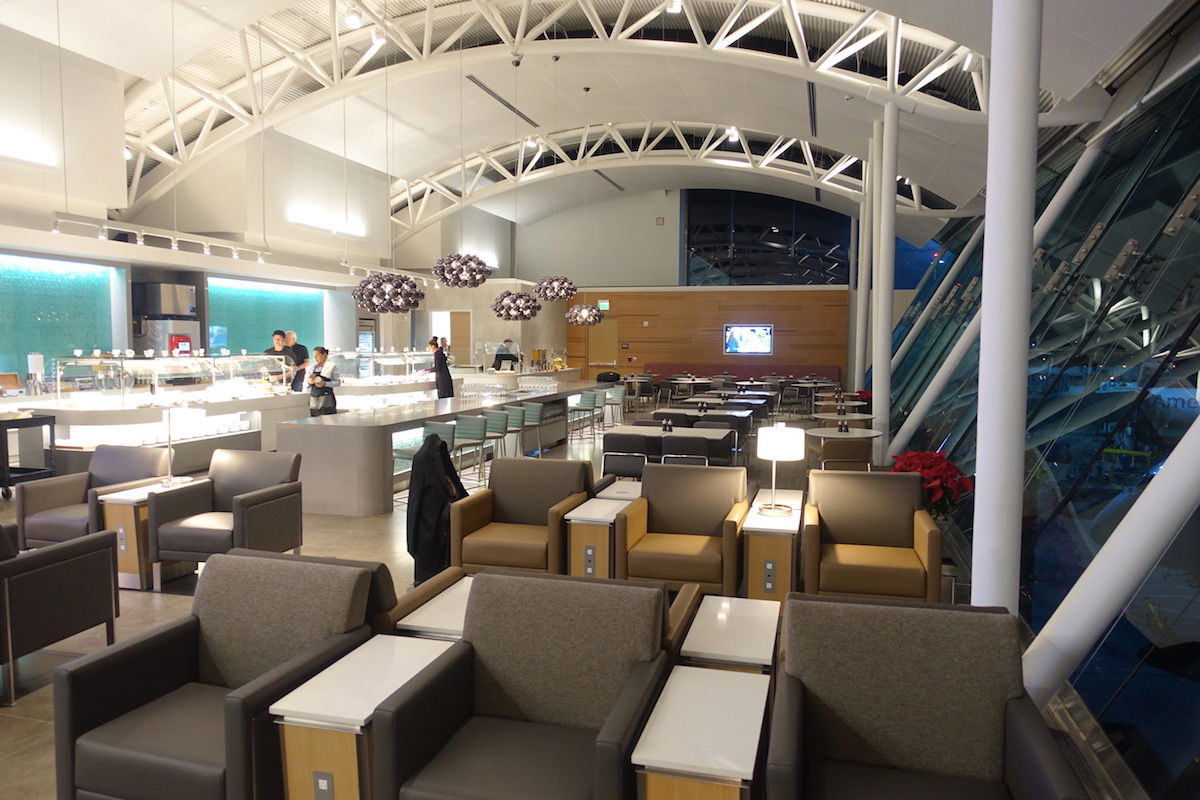 American Flagship Lounge LAX
What's especially cool is that I can use my oneworld Emerald status with LATAM to access these lounges when traveling domestically. Now that's a score!
The ability to earn elite miles on partner airlines (especially Qatar Airways)
Last year I took a trip on Delta's SkyTeam partner, Xiamen Air, to China. For a paid business class ticket I earned only 75% MQMs. That's fewer MQMs than I'd earn for traveling economy on Delta. Basically Delta's mileage earning rates on partner airlines are all over the place, and vary greatly based on whether you're flying a joint venture partner, or just a SkyTeam partner.
What I love about AAdvantage is that they have generous mileage earning rates on virtually all of their partners. Almost all business class tickets on partners will earn you 150% elite qualifying miles, even on the partner airlines they claim to hate, like Qatar Airways.
Speaking of that, that's probably my second favorite thing about AAdvantage (after oneworld Emerald lounge access) — the ability to earn American elite miles for travel on Qatar Airways.
Qatar Airways has the world's best business class, so being able to requalify for status with American based on flying Qatar is awesome.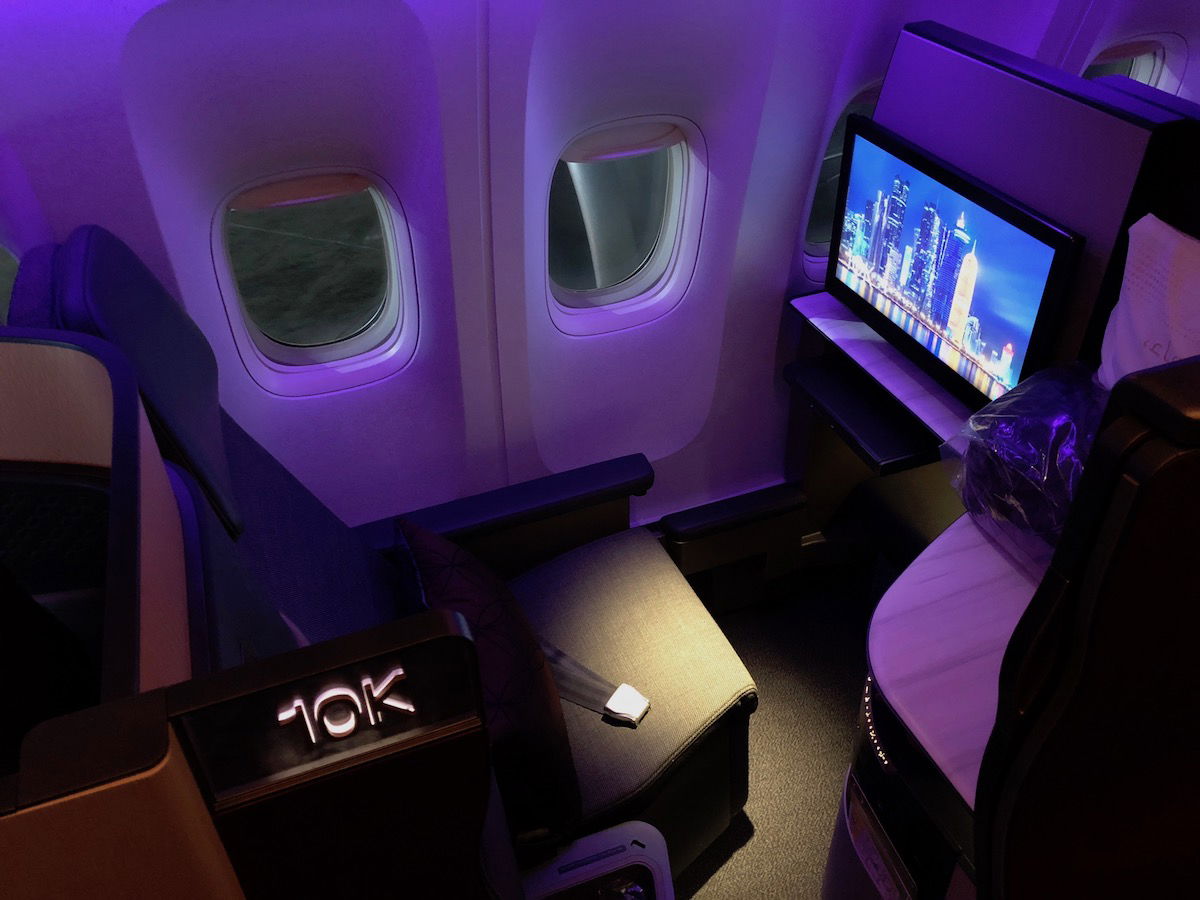 Qatar Airways business class 777
Transcon upgrades in advance
American is pretty dominant between New York and Los Angeles, and that's a route I take quite a bit. United doesn't offer complimentary elite upgrades in this market, while Delta only offers them day of departure. American, on the other hand, offers upgrades on this route just like any other, and for the past several years I've always cleared my upgrade, one way or another.
To me that's pretty valuable, because a 6hr30min transcon flight is one where being in a comfortable seat really matters.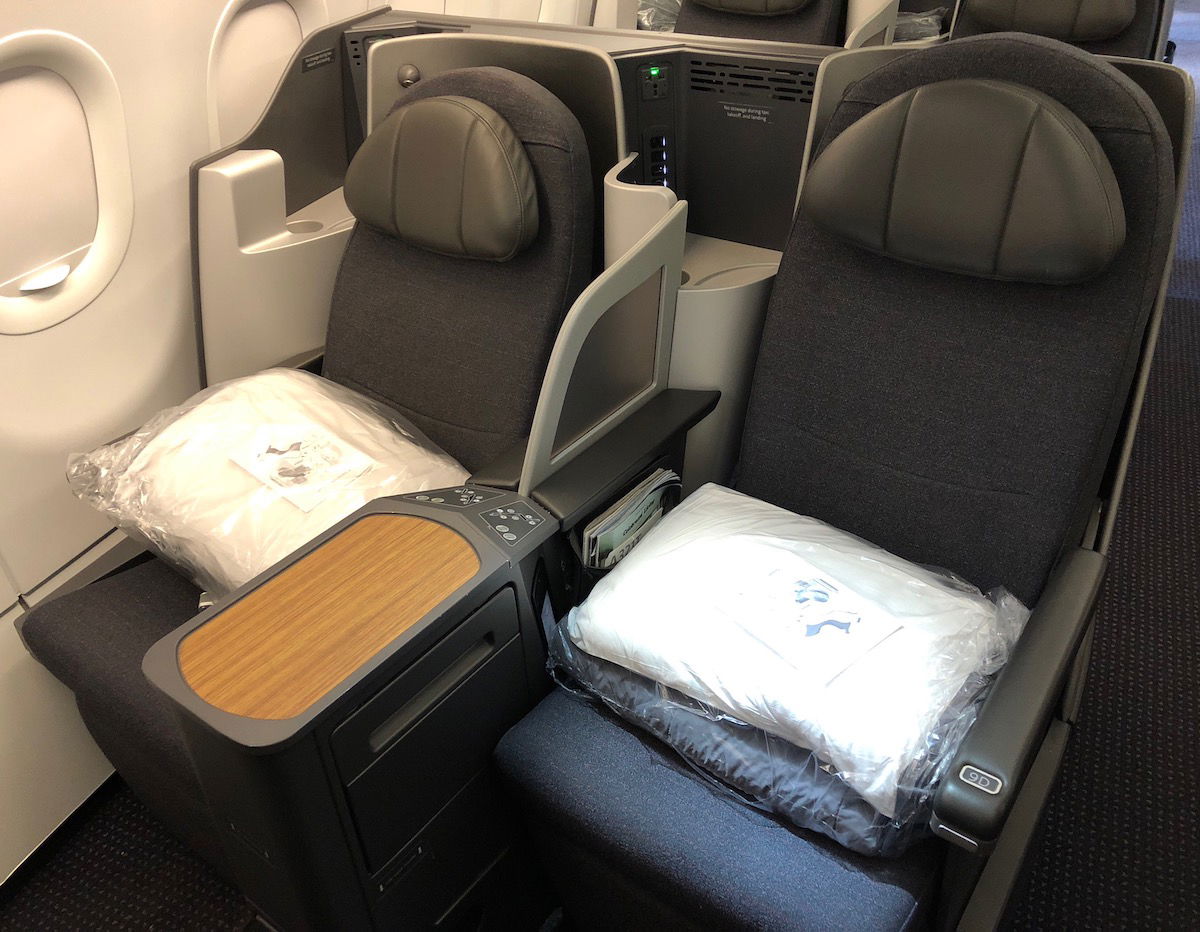 American business class A321
Requalifying for status isn't that difficult
Requalifying for Executive Platinum status with American requires 100,000 elite qualifying miles and 12,000 elite qualifying dollars. Personally I don't find this to be too difficult:
If needed, you can earn 10,000 elite qualifying miles and 6,000 elite qualifying dollars by spending $50,000 on the Aviator Silver Mastercard (which eliminates the challenge of the revenue requirement)
You earn 200% elite qualifying miles on all American business and first class ticket (Delta only awards 150% elite qualifying miles on discounted first and business class tickets); for example, I booked a business class ticket from Los Angeles to Quito that earns me about 20,000 elite qualifying miles, and it cost under $1,000
Travel on partner airlines helps to quickly rack up the miles; last year I booked cheap business class tickets on LATAM and Qatar Airways, which got me about halfway to requalifying
Systemwide upgrades you can use for a great business class seat
Executive Platinum members get four systemwide upgrades per year, and I've still not missed an international upgrade when using these. In the past year I've upgraded two roundtrips from Los Angeles to London and Los Angeles to Hong Kong. While service in business class on American leaves a lot to be desired, getting an excellent reverse herringbone seat with Wi-Fi and great lounge access is tough to beat.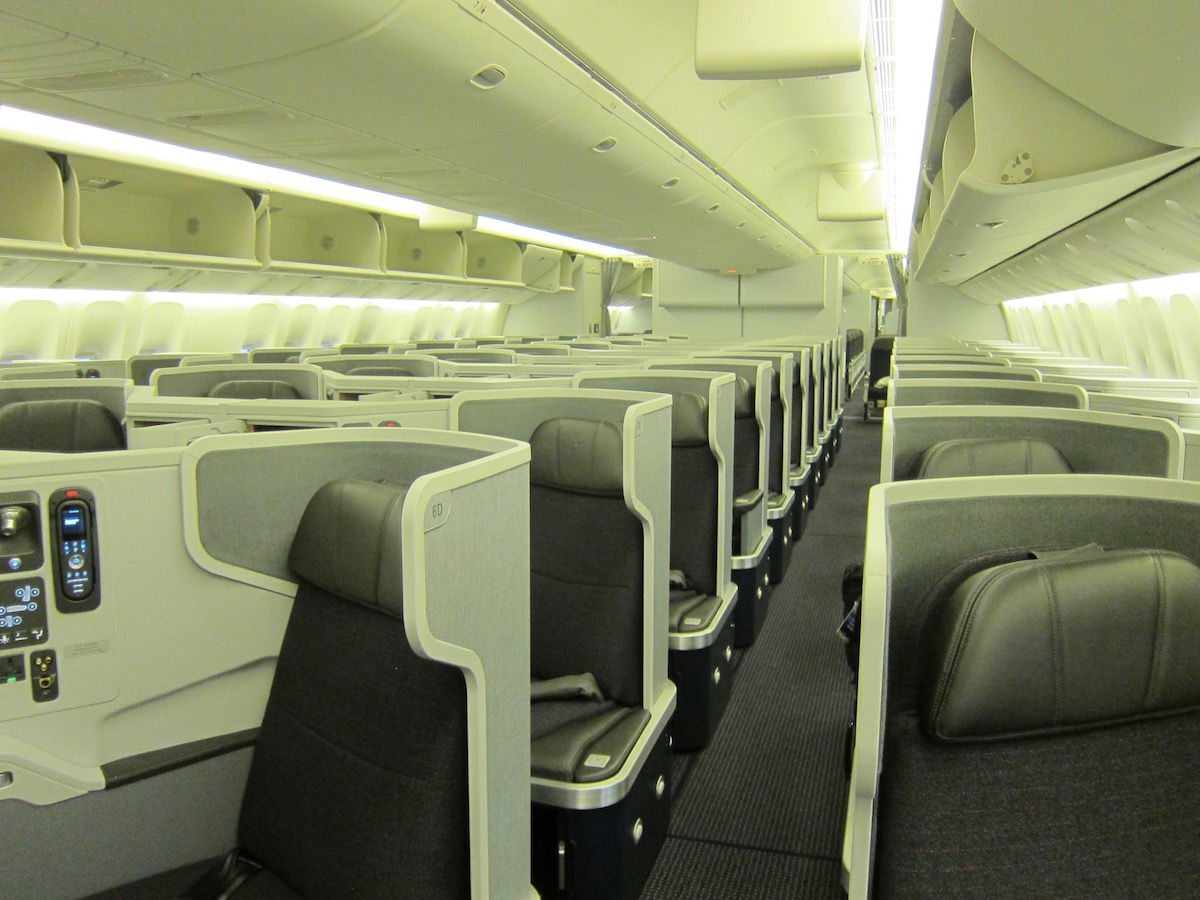 American business class 777
American's Business Extra program
American has a small business rewards program called Business Extra which I get quite a bit of value from. This is separate from the AAdvantage program, so you can double dip. You can redeem your points for all kinds of things, but my preference is to redeem them for upgrade certificates, which can help to confirm upgrades in advance.
Probably my favorite "niche" redemption is booking a paid business class transcon from New York to Los Angeles (or vice versa). Sometimes business class is $650 one-way, and I consider that to be a good value, especially when it looks like an upgrade from economy to business class would be difficult. Then I can upgrade to first class, and enjoy American's awesome Flagship First Dining facilities.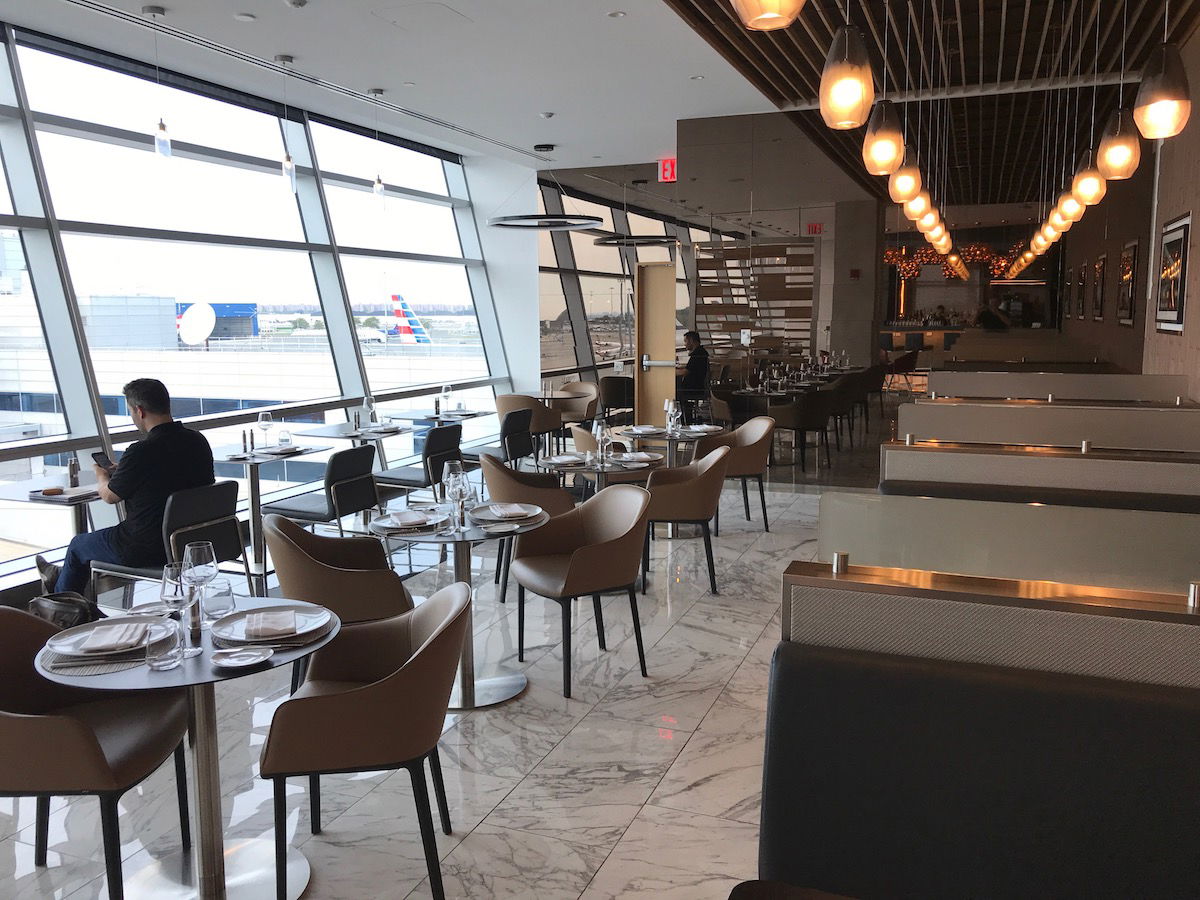 American Flagship First Dining JFK
They don't sell upgrades out from under you
While in general I've found that domestic upgrades have gotten tougher, I appreciate that American doesn't sell upgrades out from under you. With Delta, they'll sell you an upgrade anytime up until departure, even when people are on the upgrade list. In other words, Delta tries to convince elite members to actually pay to upgrade, especially in cases where an upgrade would be tough to clear. This makes Delta upgrades even tougher.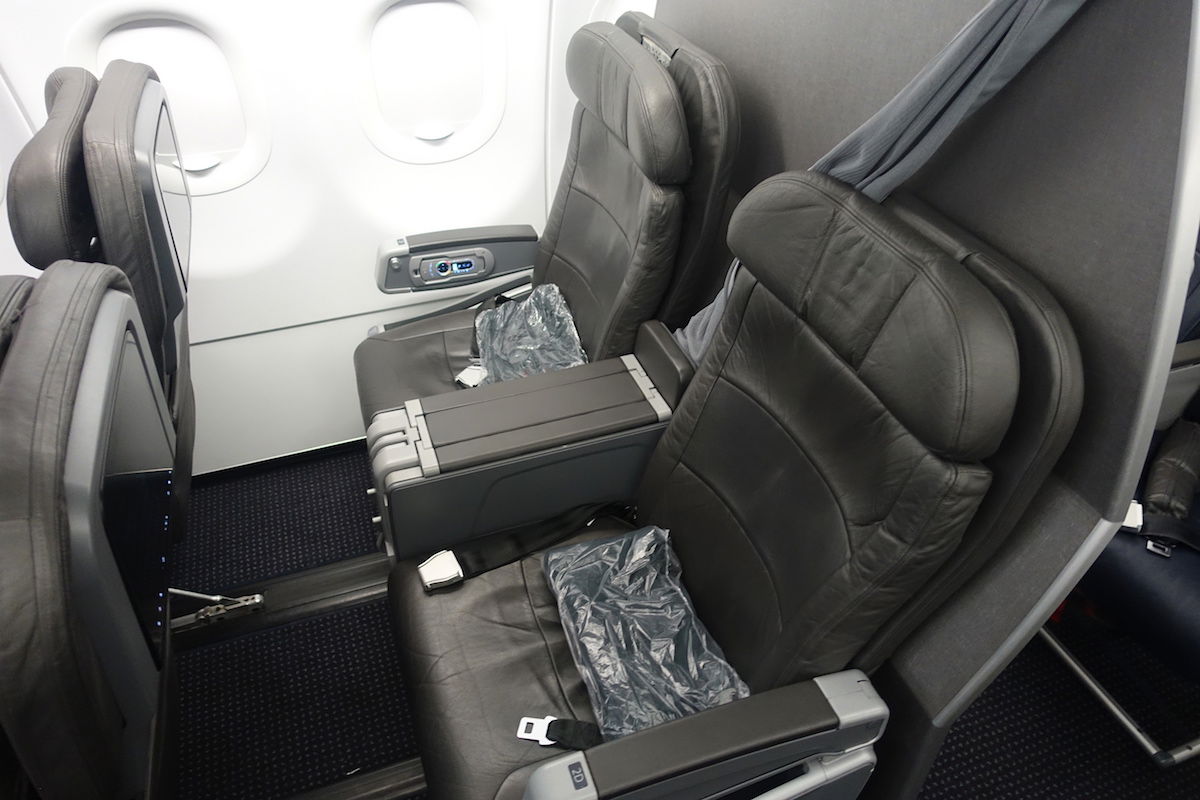 American first class A319
AAdvantage is transparent
I might not like most of the changes American makes to the AAdvantage program, but I really do appreciate how transparent they are. They let us know of major changes in advance, and they at least continue to have published award costs. For me this at least creates some mutual respect between the program and members, while the same can't be said for Delta SkyMiles, which is constantly making program changes without any advance notice.
Bottom line
American has a lot of deficiencies. Their operational performance can't compete with Delta's, they don't have power ports on way too many of their planes, their lifetime status program is terrible, and much more.
I've gotten to the point where I'm making American AAdvantage work for me. I don't go out of my way to fly American on domestic flights anymore (actually, I barely fly them domestically, with the exception of transcons). I don't go out of my way to earn miles with them. I don't really recommend them to friends. I think they're missing out by not having a more compelling program.
However, I'm able to make the program work well for me. Requalifying for Executive Platinum status is fairly easy for me thanks to the ability to credit partner airline flights to AAdvantage, and for that I'm getting oneworld Emerald lounge access, two roundtrip international upgrades per year, upgrades on transcon flights, and a few other perks that I value.
So that's how I'm feeling about AAdvantage at the moment. I'll keep requalifying for Executive Platinum and find it to be worthwhile, not because the program is amazing, but because I've found my value "sweet spot" here.
I'm curious to hear how you guys are feeling about American AAdvantage nowadays!