The new World of Hyatt program has kicked in as of yesterday, and overall it's a mixed bag. When the program was first announced I was concerned that they'd make it more difficult to earn lifetime status, and perhaps reduce the benefits.
However, now that World of Hyatt is active, it looks like exactly the opposite is the case. Lifetime status with Hyatt is more valuable than ever before. We already knew that lifetime Diamond members would become lifetime Globalist members, but it looks like it gets much better than that.
Qualifying for lifetime Globalist status
Previously to earn lifetime Diamond status you needed to earn a million base points plus be a member of the program for 10 years. You earn five base points per dollar spent, meaning that you need to spend $200,000 with Hyatt to earn lifetime top tier status.
Under the World of Hyatt program you continue to need to earn a million base points to earn lifetime Globalist status, though they've eliminated the need to be a member for 10 years. Now, I'm guessing most of us aren't spending more than an average of $20,000 per year with Hyatt, but still… they're eliminating one hurdle for some.
Hyatt is improving lifetime Globalist perks
Now this is really great. Regardless of how many nights they stay in a calendar year, lifetime Globalist members receive:
4 complimentary suite upgrade awards annually
1 Category 1-7 free night award annually
Access to a My Hyatt Concierge agent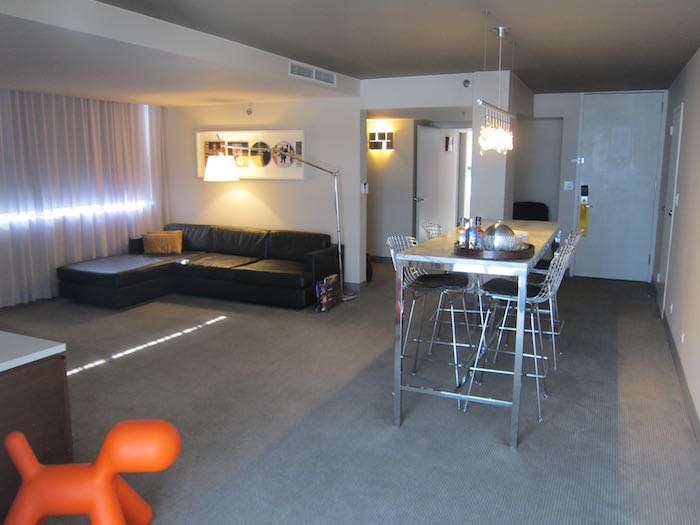 Lifetime Globalist members receive four suite upgrade awards every year
Overall I'd say that's generous, though we already knew that — Hyatt revealed this information shortly after the program was launched.
But it gets better than that. Per the World of Hyatt terms, if a lifetime Globalist member earns 60 elite qualifying nights in a year, they'll earn an additional four complimentary suite upgrade awards, and an additional Category 1-7 free night award. In other words, lifetime Globalist members can potentially earn Globalist benefits twice each year.
That's fantastic, for those lucky eligible members. Here are the relevant parts of the terms & conditions:
Lifetime Globalists will receive the following awards and benefits described in this Appendix C without the need to satisfy a minimum annual Base Point earning or Tier-Qualifying Night threshold:

(i) Four (4) Complimentary Suite Upgrade Awards annually;
(ii) One (1) Category 1-7 Free Night Award annually; and
(iii) Access to a dedicated My Hyatt Concierge agent.

If a Lifetime Globalist completes sixty (60) Tier-Qualifying Nights or earns one hundred thousand (100,000) Base Points in a Calendar Year, (s)he will earn a second Category 1-7 Free Night Award and a second set of four (4) Complimentary Suite Upgrade Awards for that year.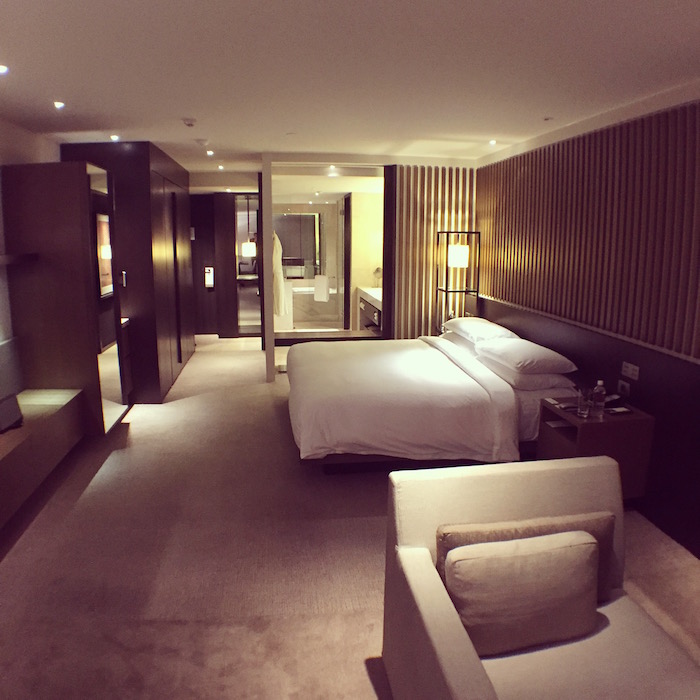 You can potentially get two free night certificates per year as a lifetime Globalist member
Bottom line
There's no denying that World of Hyatt Globalist members are coming out way ahead under the new program. They'll automatically get a free night plus four confirmed suite upgrades per year, in addition to the standard unlimited suite upgrades offered through the program on a space available basis.
However, on top of that they'll be able to earn most benefits twice. If they actually do stay 60+ nights per year, they'll earn two free nights plus eight suite upgrades.
Hyatt doesn't publish the number of lifetime base points you've earned anywhere on their website, so you'll need to call World of Hyatt customer service to find out. I just called to ask for the first time, and it seems I'm about halfway to lifetime Globalist. Here's to hoping they don't change the qualification requirements in the next decade…
(Tip of the hat to YHBU)