Cathay Pacific is one of my favorite airlines, and they're undergoing a (mild) brand refresh.
As part of that, they're renovating many of their lounges. Perhaps the most exciting is Cathay Pacific's The Pier First Class Lounge in Hong Kong, which reopened several weeks ago. It looks stunning, and I can't wait to check it out, as I think it beats The Wing First Class Lounge in Hong Kong.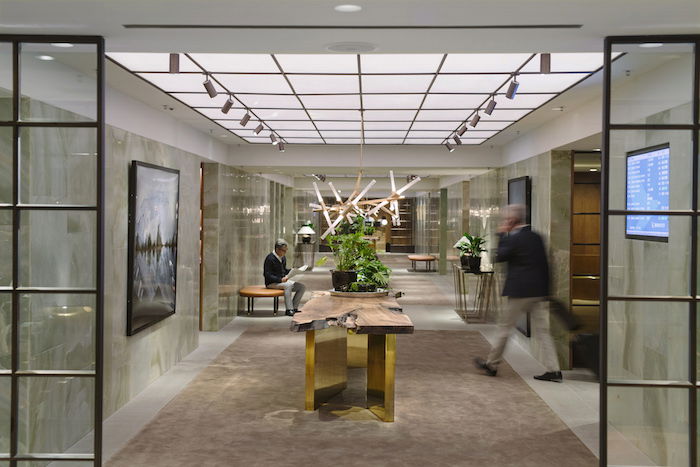 That's not the only lounge they're renovating, though. They've also recently opened a new lounge at Tokyo's Haneda Airport, which looks great as well.
As part of these lounge refreshes, Cathay Pacific has released two videos, about their lounges in Tokyo Haneda and Hong Kong. And they're abstract and visually stunning, and almost put me in a trance. Let's look at those before I get too much further in the discussion, because I think the videos raise some interesting points.
First, here's the video of Cathay Pacific's Haneda Lounge (I find the commentary in this video to be especially interesting):
And then here's the video about Cathay Pacific's The Pier First Class Lounge Hong Kong:
Between the images and the almost hypnotically on point and soothing commentary, I could watch those videos over and over.
Clearly Cathay Pacific has the right strategy when it comes to lounges, and I think that's perfectly captured by the lady from Studiolise, who is providing the commentary in the first video. I think she really nails it with this quote:
A lounge is that inbetween point, between the stress of an airport and getting on the plane, so it's really the last moment when you feel grounded. It can slow you down. It can allow you to breathe. Just to take that moment. Traveling well is thinking about all those small details during the journey and how they come together as a total experience.

Airports can be alienating places. So to feel more like a living room than an airport lounge, people on the move need to feel sharper when they arrive than when they left. And the experience as a whole should address this and make their lives better.
That's why I think the living room concept of The Pier is brilliant. That being said, I couldn't help but reflect on my "experience" at lounges, and what I'm actually looking for at lounges. Let me preface this by saying that:
My expectations/hopes for a lounge differ based on the type of lounge (for example, I have different expectations of an Admirals Club in the US than I have of the Air France First Class Lounge Paris)
I realize my "work" situation is unique, so my views are probably much less representative of the "average" person than the studies Cathay Pacific has done
That being said, I couldn't help having incredibly mixed feelings about this statement in particular:
A lounge is that inbetween point, between the stress of an airport and getting on the plane, so it's really the last moment when you feel grounded. It can slow you down. It can allow you to breathe.
For me it's quite the opposite. Generally speaking in my travels, the time I spend in lounges is the time where I slow down least and also "breathe" least. It's very task oriented. Why?
I'm getting ready to be disconnected entirely from the world, often for 15+ hours, so I want to make sure I'm as caught up on work as possible, and also make sure everything is in order
I always talk to my parents and often catch up with friends before I travel longhaul
Often I haven't been connected to the internet for a while, since I had to get to the airport, clear security, etc.
Since I'm usually flying first class, eating in a lounge isn't really a priority, since I know I (typically) have a good meal waiting for me aboard
After a longhaul flight my top priority is often a shower
With that in mind, what makes a lounge especially awesome, in my book?
Comfortable seating from which to work, whether that comes in the form of cubicles, quiet rooms, or those half-desk chairs that Cathay Pacific has
Servers proactively offering beverages (I'll take a sparkling water, glass of champagne, cappuccino, etc. — I gave up drinking soda altogether a few weeks ago… yay?)
Lots of power outlets; it amazes me how many lounges don't get that right
Amazing shower rooms — there's nothing quite as restorative after a longhaul flight as a great shower
If I'm going to spend time before a flight relaxing, there's nothing better than a quick massage, even if it's just 15 minutes
This might sound simple, but so many airlines get it wrong: an overall soothing and quiet environment, whether that comes in form of quiet background music, people not yapping on their phones, etc.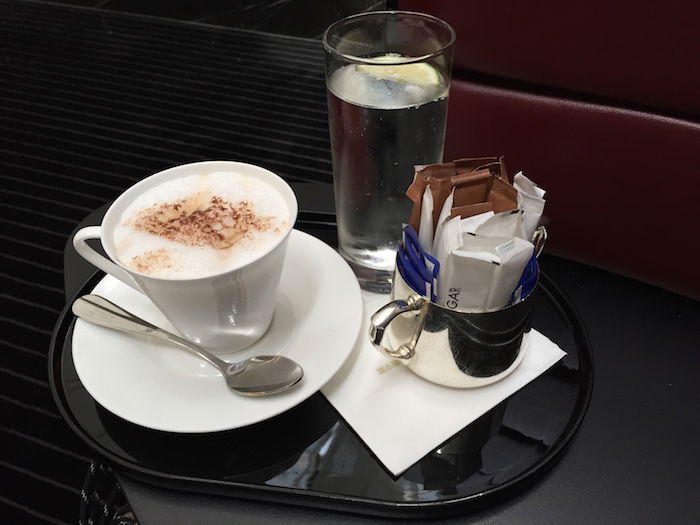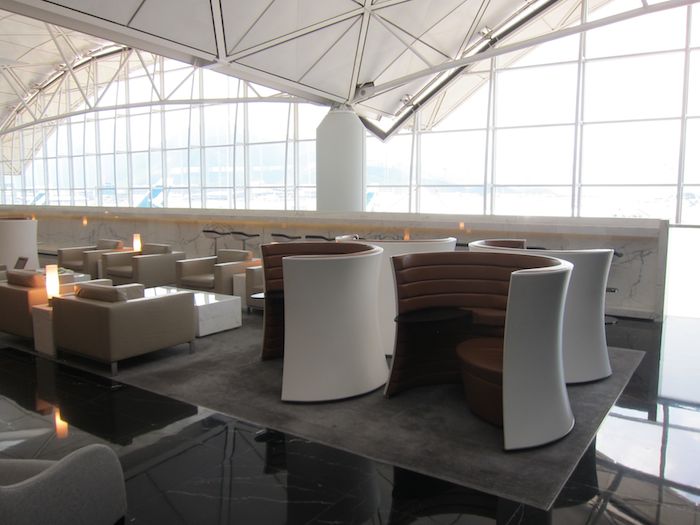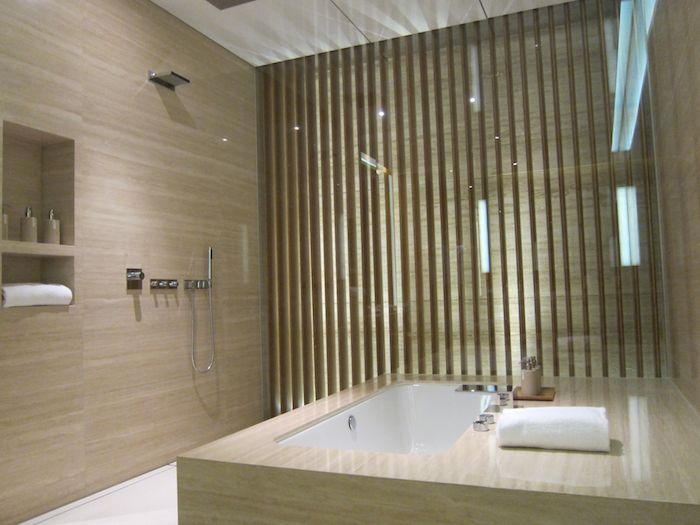 When traveling on Cathay Pacific out of Hong Kong, where does my relaxation start? The second I step on the plane and am offered a beverage. That's when I start to slow down and "breathe."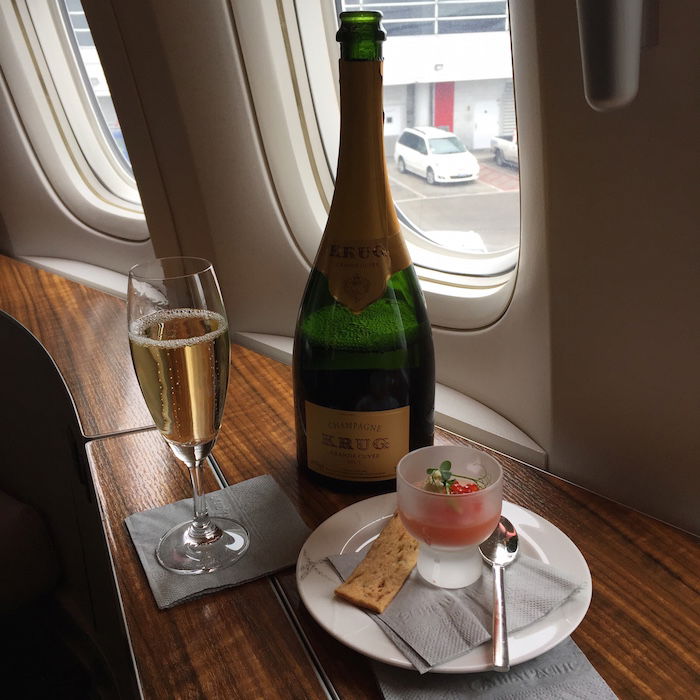 Anyway, none of this is to disagree with Cathay Pacific's ideology. The videos are stunning, the lounges are gorgeous, and I think their concept is spot on. But for me it was interesting to reflect on what I look for most in a lounge, after Cathay Pacific so beautifully laid out the concept they were going for.
If curious to hear how you guys feel — what's the primary purpose of a lounge for you, and when in the travel process does your relaxation really start?