Prior to 2020, Palm Beach International Airport (PBI) had just one lounge, which was the Delta SkyClub. While that was great for Delta flyers, it didn't exactly help others, both in terms of access requirements, and in terms of the location of the lounge.
Late last year we learned that PBI would be getting a Primeclass Lounge, and sure enough that opened in early 2020. Well, that lounge has already been rebranded as the Escape Lounge Palm Beach International Airport, and that's now open.
At just 2,955 square feet, the lounge is on the small side, with a capacity of just 66 people (and since we're talking about Florida, I'm guessing the capacity hasn't changed since the start of coronavirus). 😉
The lounge is located in Concourses A & B, so is accessible by those traveling on American, Southwest, United, and a few other airlines.
In terms of accessing the Escape Lounge:
This is part of the American Express Global Lounge Collection, so those with the Amex Platinum receive complimentary access, along with two guests
Access can be purchased by anyone else for $40 if booked in advance at escapelounges.com, or for $45 at the door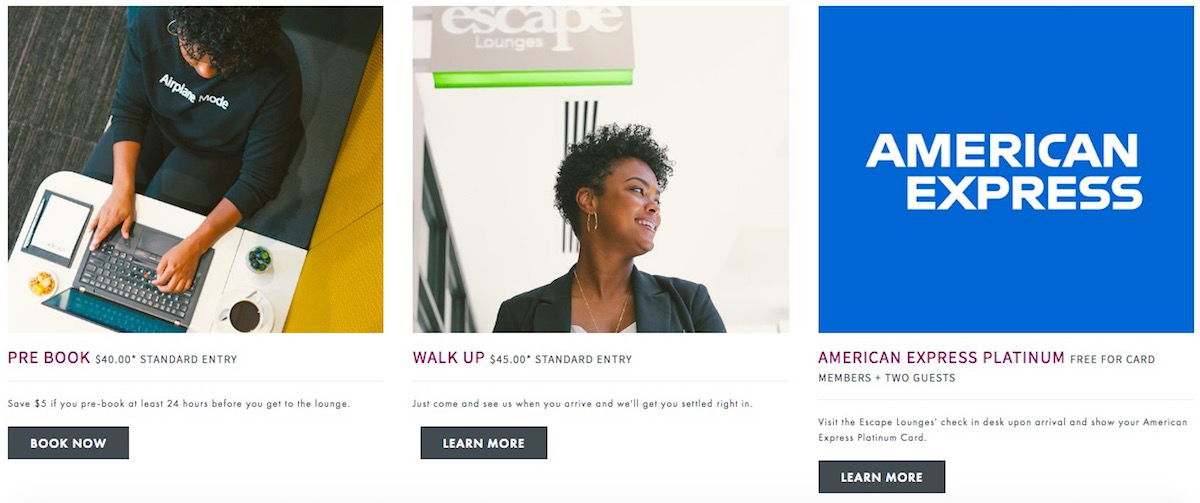 In general I find Escape Lounges to be quite good, as historically they've offered solid hot & cold food, as well as drinks. I imagine some aspects of the experience may have been scaled back due to coronavirus. Then again, Escape Lounges have long had food in individual containers, so perhaps the changes aren't too drastic.
Here's a look at the Escape Lounge PBI menu, which looks great: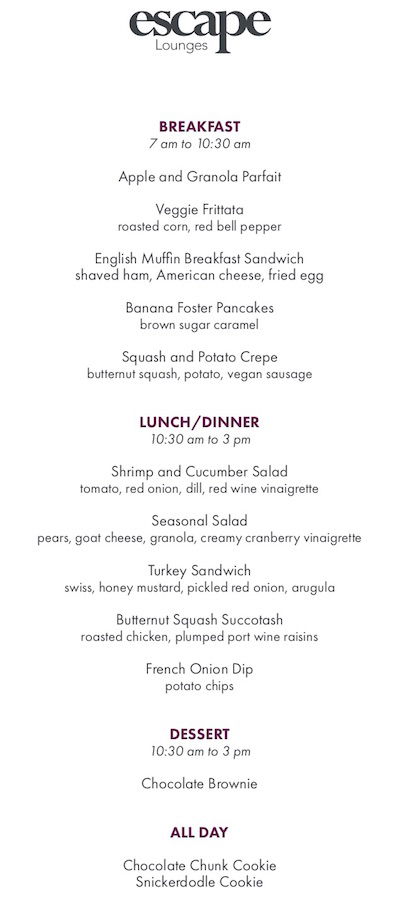 Then here's a look at the Escape Lounge PBI drink list, which includes both complimentary options, and some premium drinks for purchase: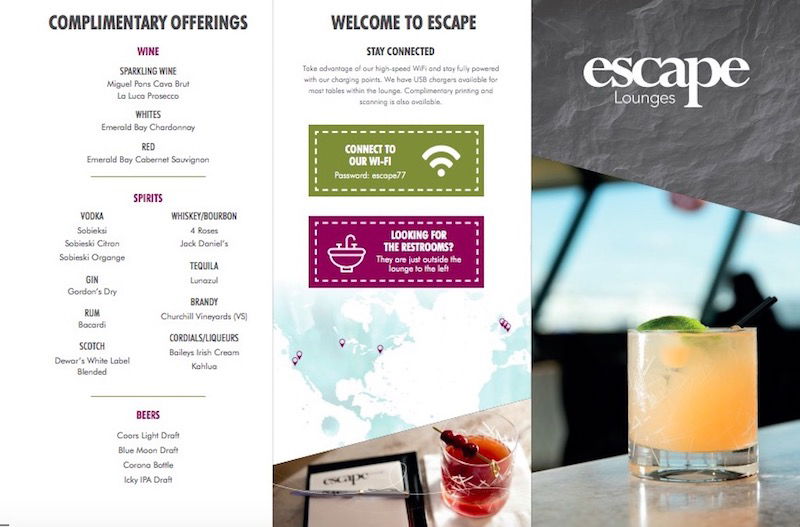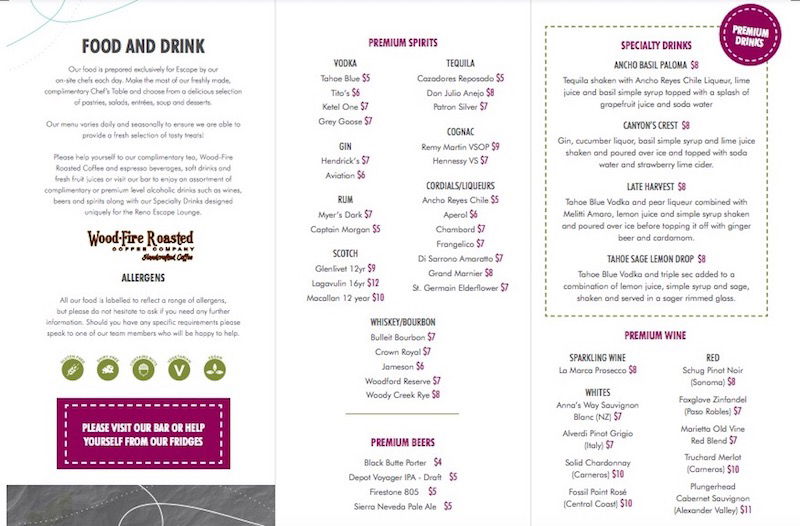 Bottom line
The Primeclass Lounge PBI only opened earlier this year, and it has already been rebranded as an Escape Lounge. This is a nice new(ish) lounge option in Palm Beach, though there's no way I'd visit it anytime soon, given how small this lounge is, how busy Florida is right now, and the lack of capacity restrictions throughout the state.
Anyone have plans to visit the Escape Lounge PBI anytime soon?