Starlux Airlines is the Taipei-based, detail-oriented, luxury airline that launched operations earlier this year. The airline has huge growth plans, as it has a total of 39 planes on order, including A321neos, A330-900neos, A350-900s, and A350-1000s.
While we've known that Starlux Airlines plans to fly to up to 15 destinations in North America, the airline has now made its first filing with the US Department of Transportation (DOT). The most interesting detail of this filing has nothing to do with the carrier's new flight to Los Angeles, however.
Starlux Airlines' Taipei to Los Angeles plans
Per a filing with the DOT, Starlux Airlines intends to fly from Taipei to Los Angeles as of 2022. This doesn't really come as much of a surprise:
The Los Angeles area is the biggest US market out of Taiwan; it's already served by both China Airlines and EVA Air
We knew that Starlux Airlines was planning to start US service in 2022, so it's not surprising that Los Angeles would be the first market
It's another detail contained in the finding that's much more surprising to me.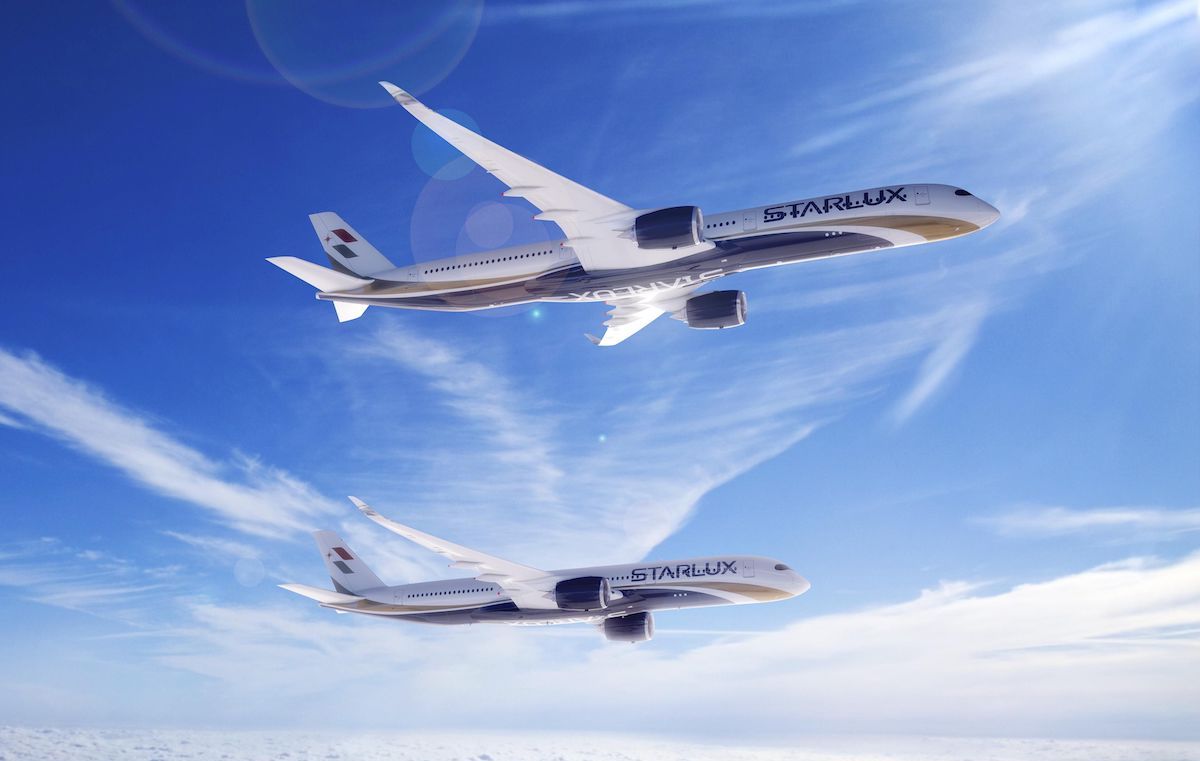 Starlux Airlines will soon start flying A350s
Starlux Airlines' A350-900s will have 306 seats
We know that Starlux Airlines has a total of 19 A350s on order, including nine A350-900s and 10 A350-1000s. We haven't actually known any details of the onboard product, except:
Starlux Airlines is a luxury airline, so in general the airline isn't going to cram seats onto planes
Anyway, Starlux Airlines intends to fly the A350-900 between Taipei and Los Angeles, and in the filing the airline states that the A350-900 will feature 306 seats. To me that sounds like a lot of seats, given all that Starlux Airlines intends to offer.
We believe the airline will offer first class, and I would also assume the airline will offer business class, premium economy, and economy. I suppose Starlux might not offer premium economy, but that sure would counter the trend nowadays, especially among airlines in Taiwan.
Starlux Airlines' current A321neo business class
How does that capacity compare to other A350-900 operators?
Starlux Airlines is very much about offering a premium experience, so how does the planned capacity of Starlux Airlines' A350-900s compare to other operators? Just to compare some extremes among full service airlines: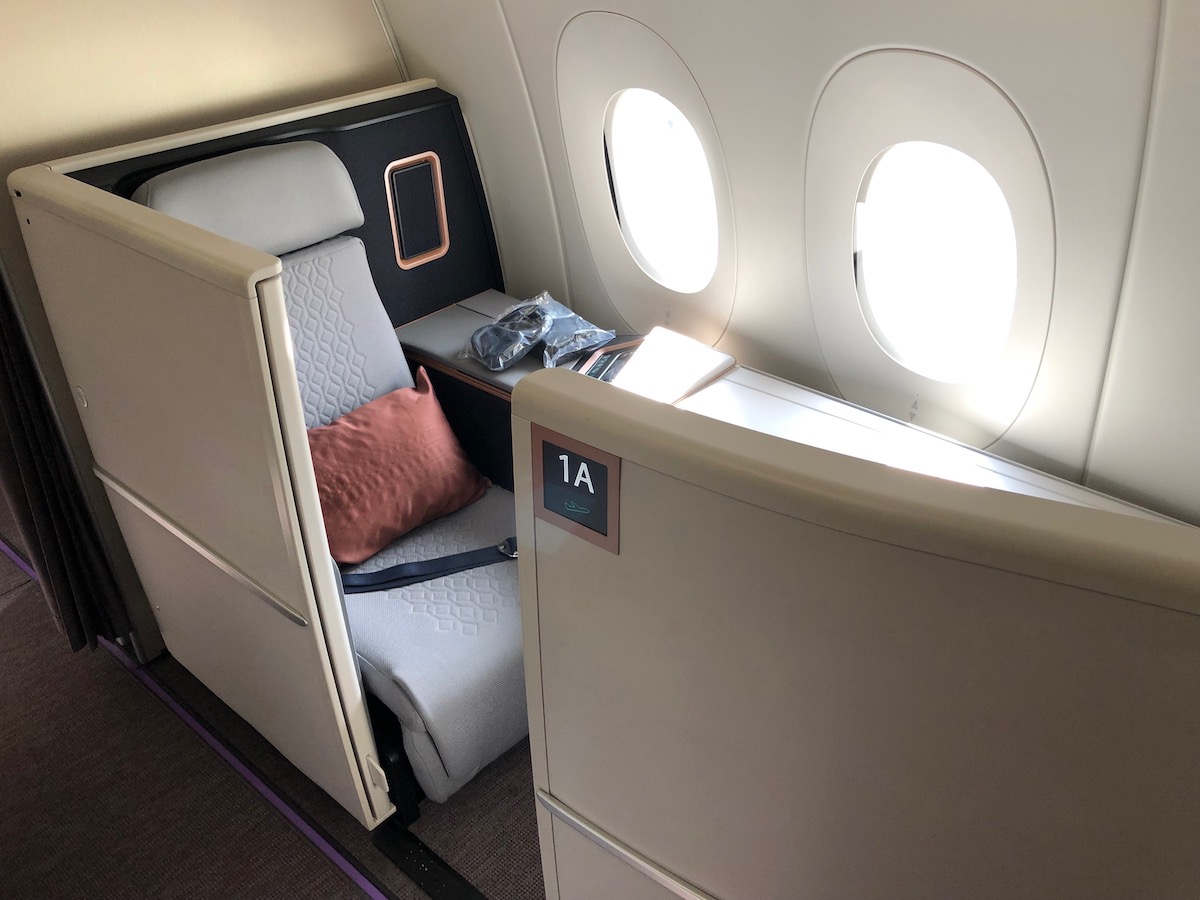 Malaysia Airlines' mini-A350 first class cabin (now known as "Business Suites")
What should we make of this?
Before we got this information, I would have guessed that Starlux Airlines' A350-900s would feature somewhere around 260-280 seats. I didn't necessarily think the airline would choose the least dense configuration, but I figured it would be among them.
In order for Starlux to get 306 seats on A350-900s, one (or more) of the following would have to be true:
Starlux won't have first class and/or premium economy on A350-900s (I think business class and economy are a given)
Starlux will have small premium cabins
Starlux will have very tight legroom in economy
If I had to guess:
Starlux Airlines will fit both first and business class between doors one and two; first class will be like a premium business class, and the business class cabin will be fairly intimate
There will be a sizable premium economy cabin, which is common on airlines in Taiwan, given the market; both China Airlines and EVA Air 777 premium economy cabins feature 60+ seats
Economy will be in a pretty standard 31″ configuration
I could be wrong, but that's my guess.
Bottom line
Starlux Airlines' A350-900s will feature a total of 306 seats. Given the carrier's plans to offer first class, as well as the focus on being a "luxury" airline, it'll be very interesting to see how the seats are distributed between cabins.
For that matter, I'm generally excited to see Starlux Airlines' onboard product, as we know nothing so far about the A350 cabins.
What do you make of Starlux's 306-seat A350-900 cabins? What premium cabin seating options are you expecting the airline to install?