Starlux Airlines is about to take delivery of its first Airbus A350, and I can't wait to learn more!
Starlux Airlines' Airbus A350 order
Starlux Airlines is a Taipei-based airline startup that launched service just before the pandemic, which obviously wasn't great timing (especially with Taiwan having been locked down for over two years). Fortunately things are starting to look up, and Starlux Airlines is about to grow in an exciting way.
So far, Starlux Airlines has exclusively flown Airbus A321neos and Airbus A330-900neos, both of which will primarily be used for short and medium haul flights.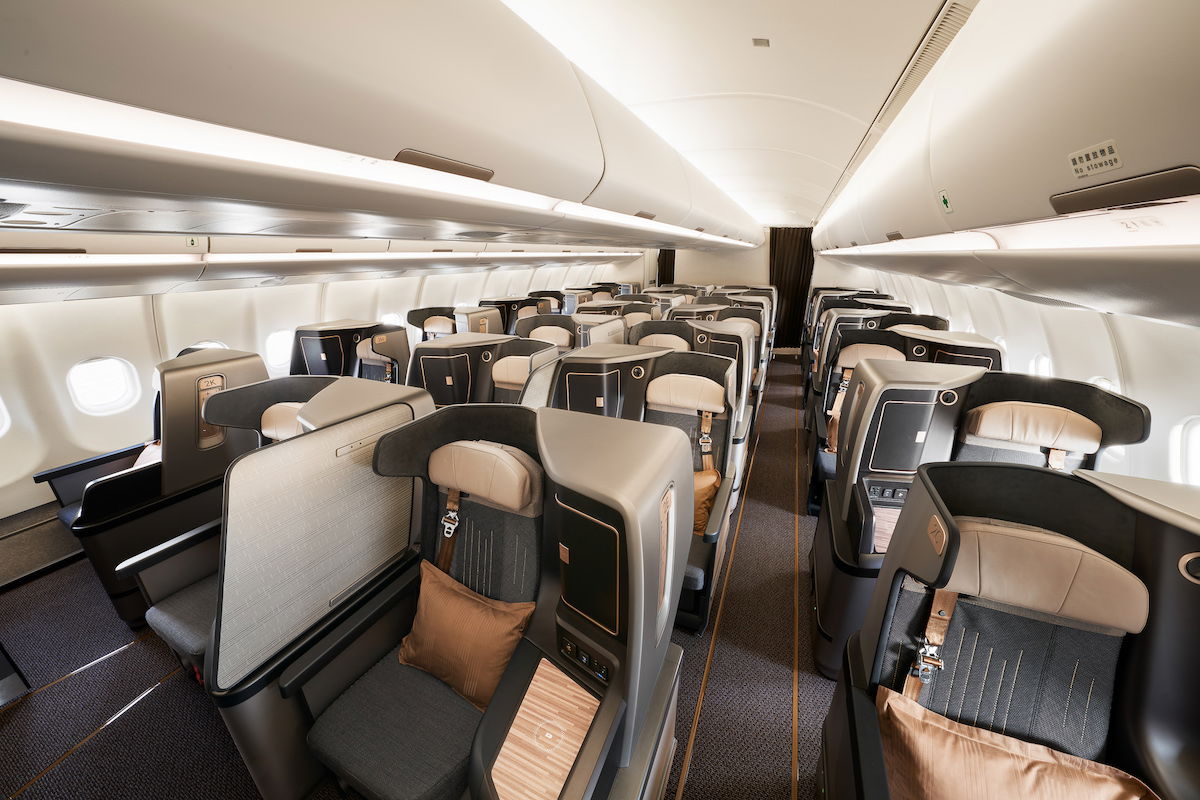 Starlux Airlines also has 18 Airbus A350-900s on order, which will be joining the carrier's fleet shortly. While the airline had initially ordered a mix of A350-900s and A350-1000s, the airline streamlined the order to just include A350-900s.
Starlux executives are currently in Toulouse, France, performing final pre-delivery inspections. It's expected that the jet will fly from Toulouse to Taipei on October 28, landing on October 29.
Below is a video covering some of Starlux Airlines' pre-delivery formalities. The video prominently features Starlux Airlines CEO Chang Kuo-wei, who is the former Chairman of EVA Air, and also a pilot. He's kind of a legend among avgeeks.
Below are some pictures of Starlux's A350 ahead of delivery.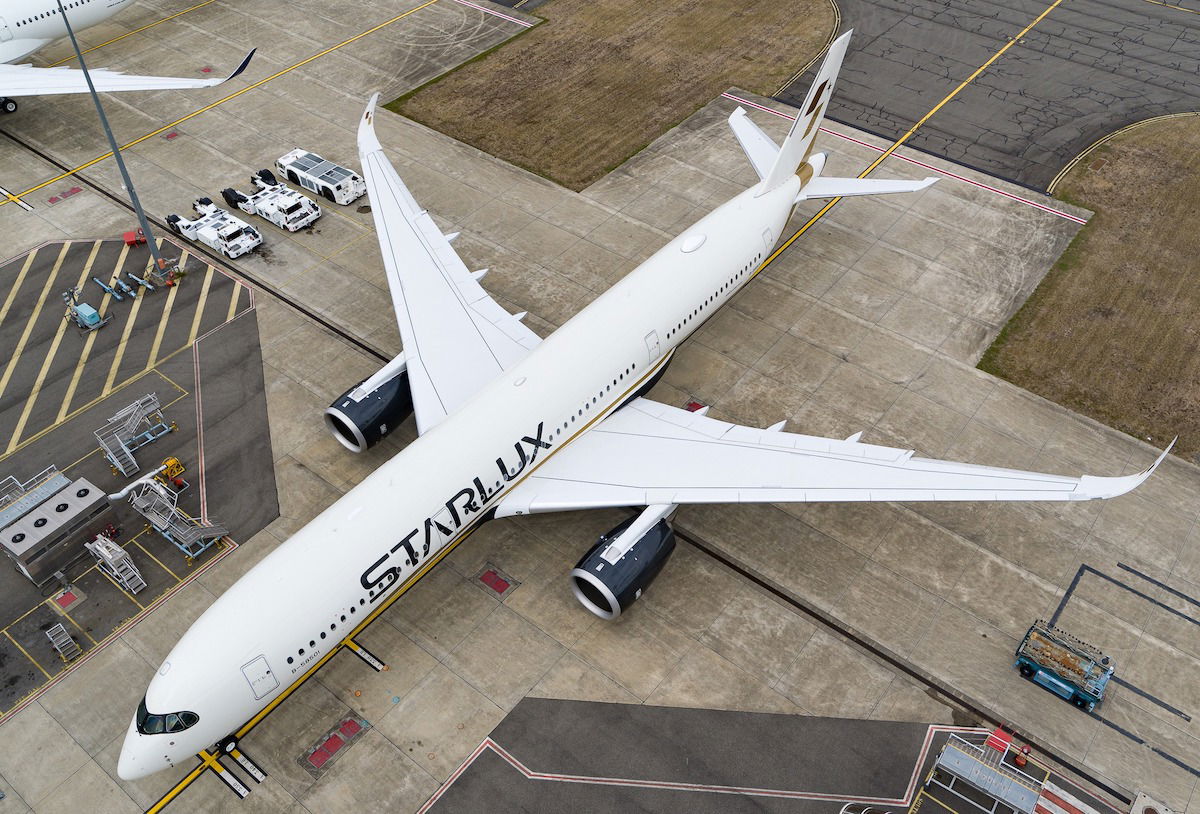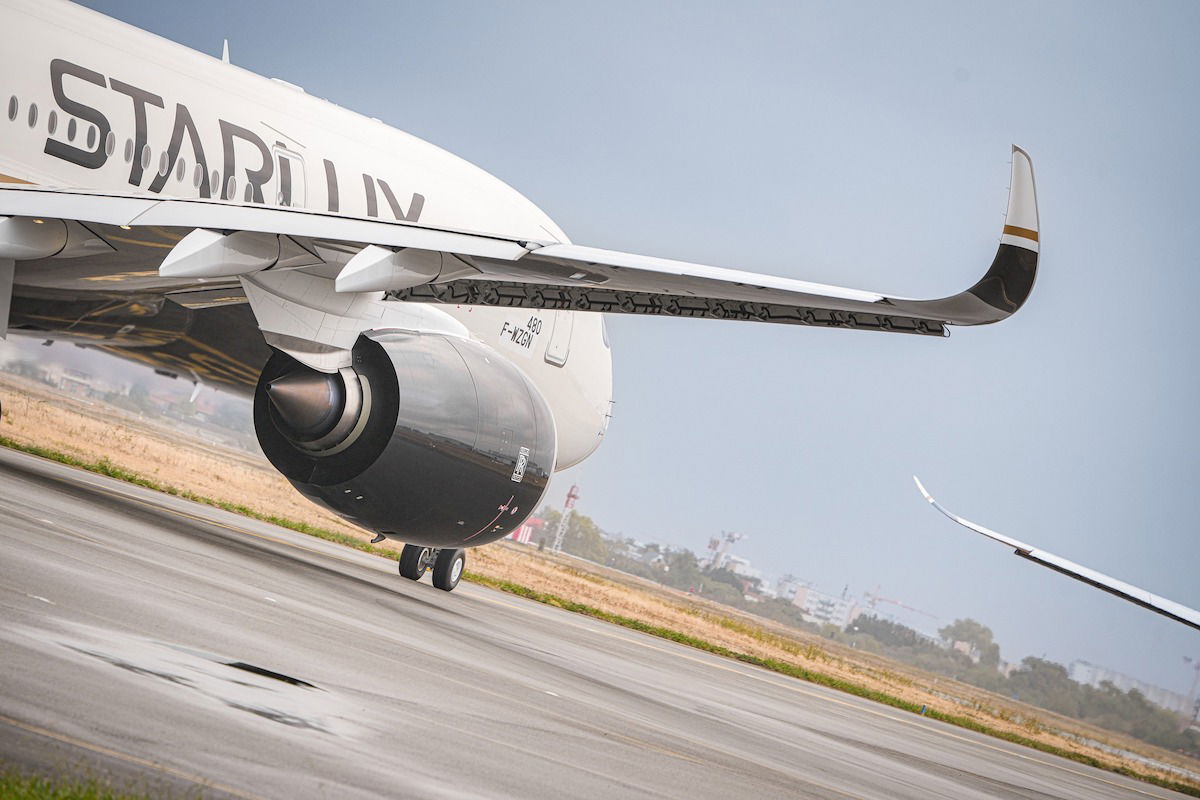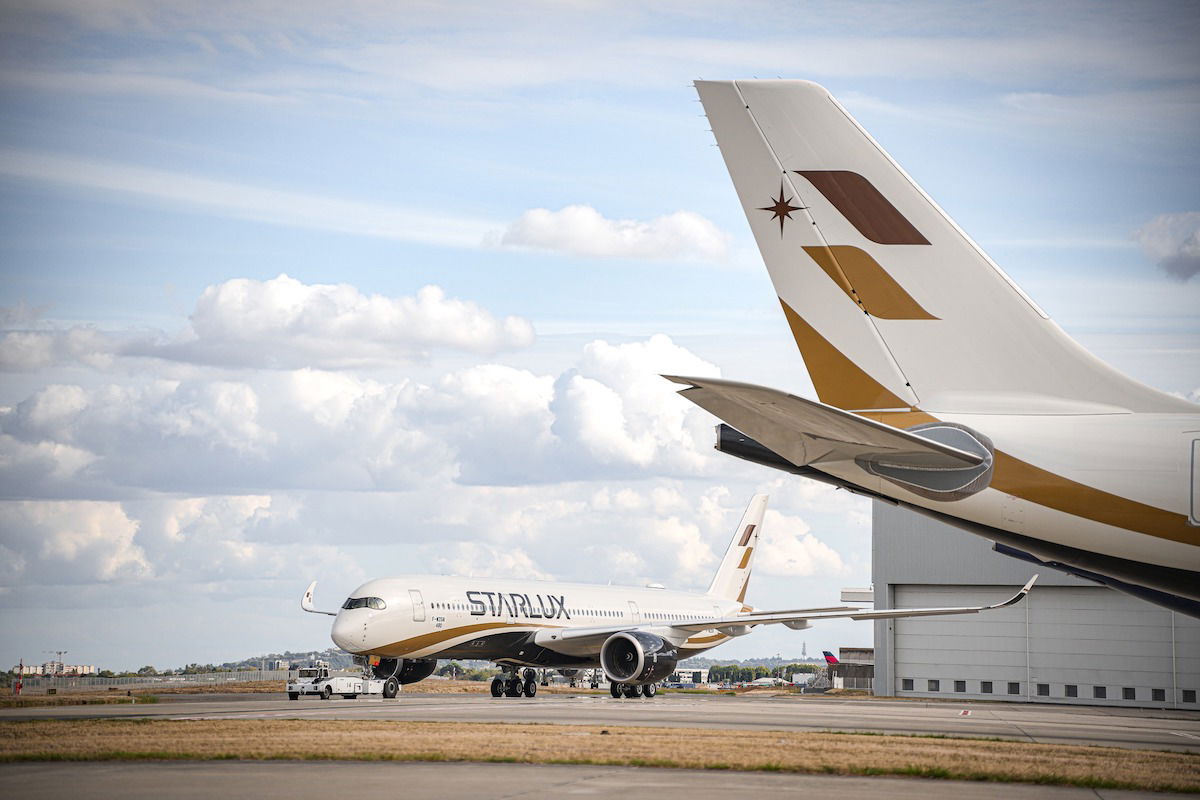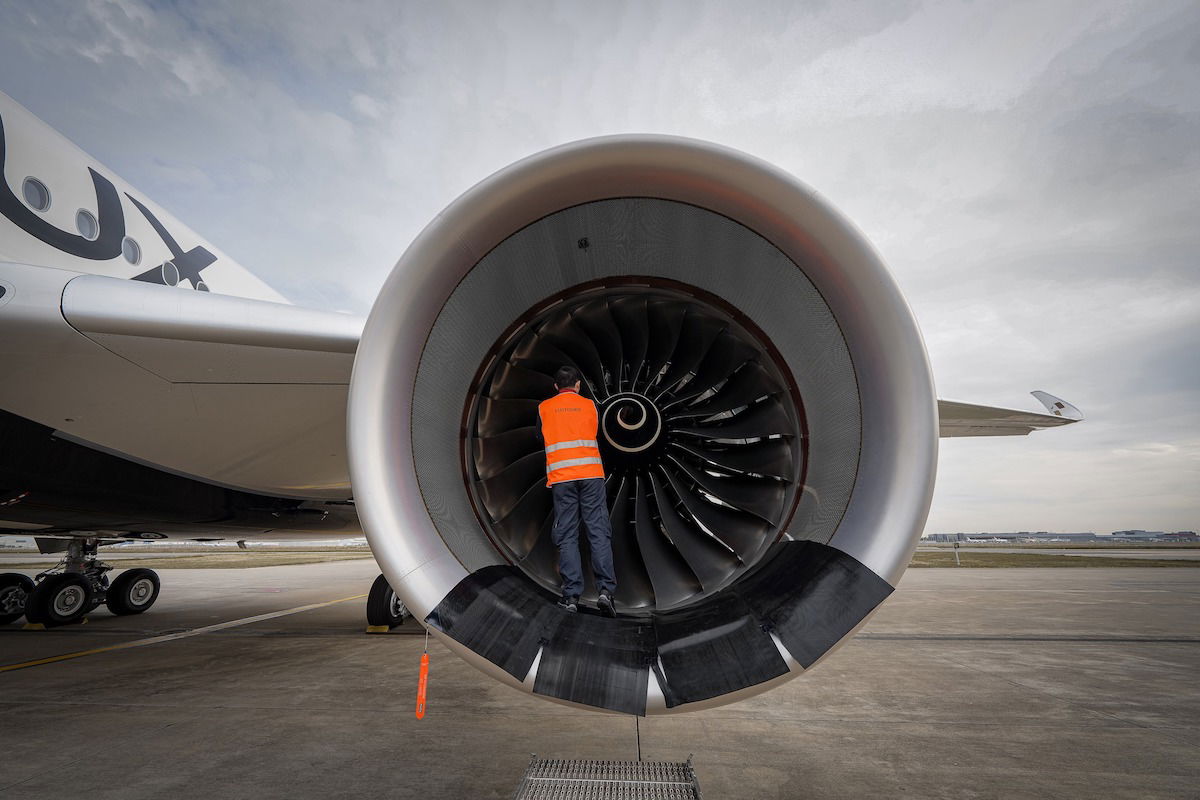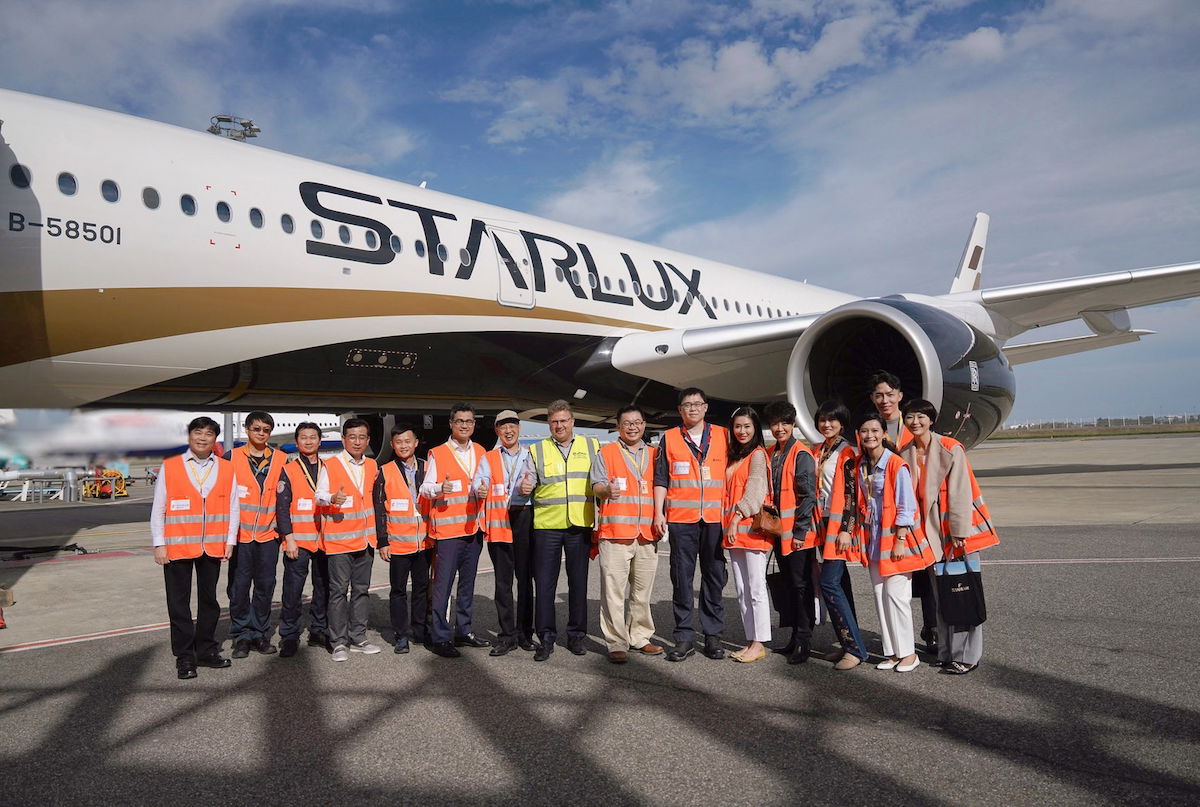 Starlux Airlines' Airbus A350 route plans
What's exciting about the Airbus A350 is that this is the plane that Starlux Airlines will use for long haul service. Starlux's first long haul destination is expected to be Los Angeles, and the airline is planning on launching that service as of April 2023.
The airline has also filed with the US Department of Transportation requesting permission to launch flights to up to 15 destinations in North America, though it's anyone's guess how many of those materialize.
With Starlux Airlines soon launching long haul flights, it sure would be nice to see the airline establish some partnerships. You'd think that Starlux Airlines would be looking at joining one of the global alliances — oneworld seems like the obvious choice, since China Airlines belongs to SkyTeam and EVA Air belongs to Star Alliance.
Admittedly I have my own motivations here — I want to be able to redeem partner miles on Starlux Airlines. 😉
Starlux Airlines' A350 configuration & cabins
Starlux Airlines is introducing new cabins on its Airbus A350-900s. Not only will the airline be debuting a first class product on the plane (the first in Taiwan), but the airline will also have privacy doors in first & business class.
Starlux Airlines' A350s will feature a total of 306 seats, including:
Four first class seats
26 business class seats
36 premium economy seats
240 economy class seats
See this post for everything you need to know about Starlux Airlines' A350 interiors.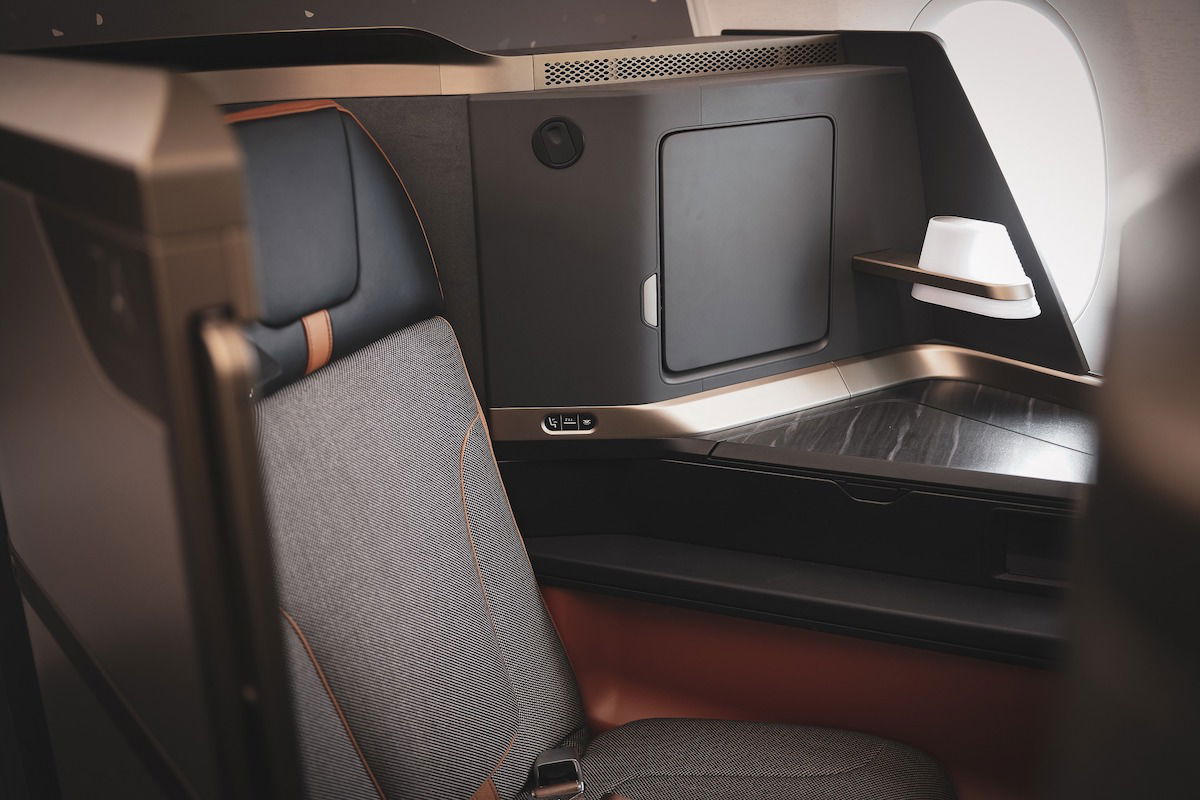 Bottom line
Starlux Airlines is about to take delivery of its first of 18 Airbus A350s, which will be the carrier's long haul aircraft of choice. It's expected that the plane will fly to Los Angeles as of April 2023. I'm sure I'm not alone in being curious to learn more about Starlux's A350 interiors, including the new first and business class.
What do you make of Starlux Airlines' A350?