It's finally happening! Taiwan's Starlux Airlines will be launching flights to the United States as of this spring, and the first route to Los Angeles is now on sale. This is super exciting, so let's go over the details.
Starlux Airlines Taipei to Los Angeles flight details
Starlux Airlines will launch flights between Taipei (TPE) and Los Angeles (LAX) as of April 26, 2023, and the flight is now bookable directly through the carrier's website. The flight will operate with the following schedule:
JX2 Taipei to Los Angeles departing 11:40PM arriving 8:30PM
JX1 Los Angeles to Taipei departing 12:50AM arriving 5:40AM (+1 day)
The 6,799-mile flight is blocked at 11hr50min eastbound and 13hr50min westbound. The flight will initially operate 5x weekly, and then as of June 4, 2023, frequencies will increase to daily. Starlux Airlines will use an Airbus A350-900 for the route.
Starlux Airlines is of course facing tough competition in the market, as Taiwan's two other excellent airlines — China Airlines and EVA Air — also operate this route. Then again, the airline faces that competition on all of its current routes.
This is Starlux Airlines' first route to the United States, though it's expected that the carrier will add several more routes as it takes delivery of more A350s. Starlux currently has two A350s in its fleet, with plans to take delivery of a further 16 jets. These will primarily fly to North America and Europe, while A321neos and A330-900neos will be used for short and medium haul flights.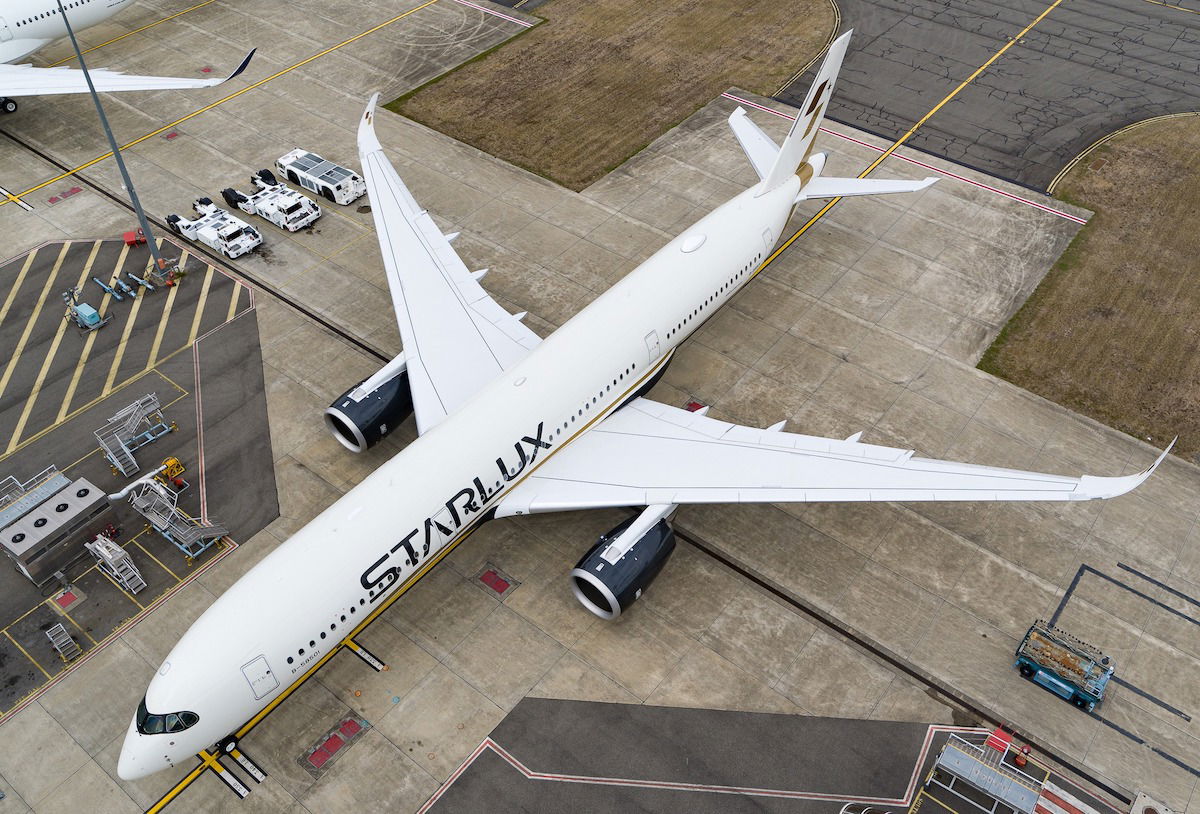 Starlux Airlines pricing to & from Los Angeles
As a huge fan of Starlux Airlines, I'm desperate to try this service. So, with tickets now on sale, what is pricing like? Well, it's steep. Generally you'd expect to find the cheapest fares if originating in Asia (pricing is usually cheaper ex-Asia than ex-US), and when connecting from somewhere other than Taipei (airlines have more pricing power for nonstop markets).
Unfortunately all fares I've found are well over $2,500 one-way, and I'm not even seeing any roundtrip fares under $5,000. Perhaps what's most surprising is how expensive first class is, as it's consistently priced more than three times as much as business class. While Starlux's inflight product looks great, first class doesn't look that special in terms of hard product.


I'm curious to see how pricing evolves, given the competition Starlux faces. Furthermore, Starlux doesn't have any airline partners, so there isn't any practical way to redeem points for this, aside from through Starlux's own program (though I can't imagine many people have big balances with the program).
While I'm a top-tier Starlux COSMILE Insighter member, unfortunately my points balance is pretty sad. Now if only Starlux Airlines could get some airline partnerships, so that there's a good way to earn & redeem points for these flights. Air Canada Aeroplan, I'm looking at you!
Is anyone seeing any lower fares for Starlux Airlines flights to & from LAX? I'm ready to book something, I'm just hoping for a bit more of a deal. It's too bad Starlux doesn't fly to Cairo or Colombo… 😉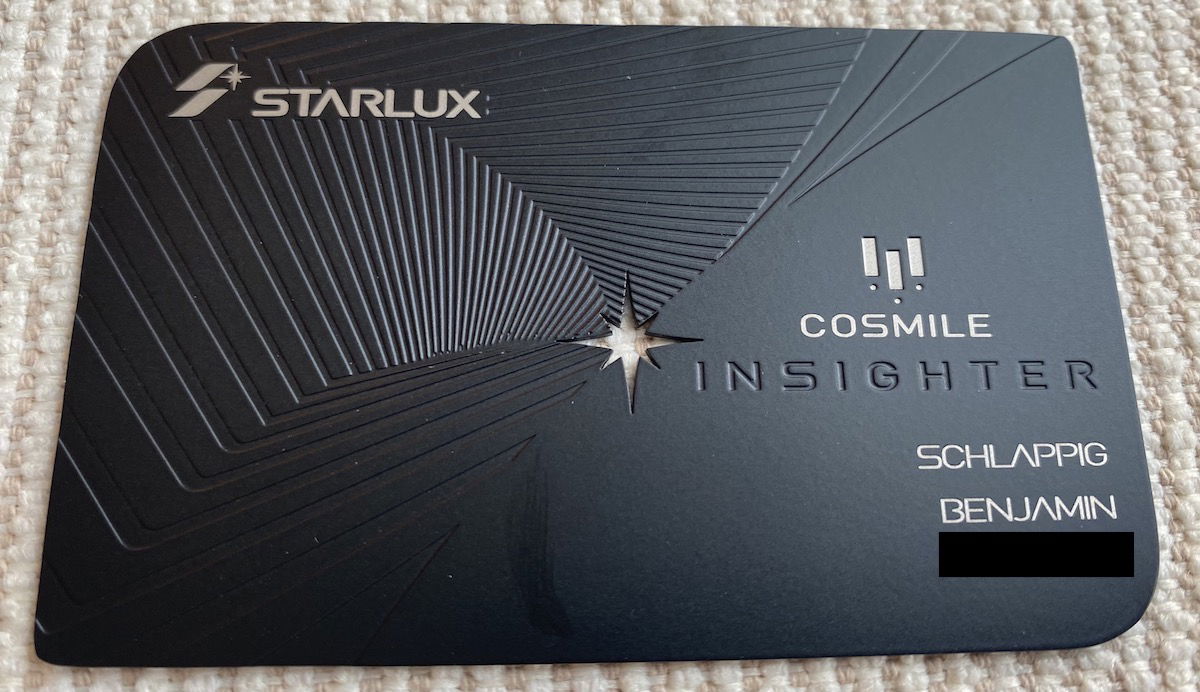 What Starlux Airlines' Airbus A350s are like
Starlux Airlines' Airbus A350-900s are in a four cabin configuration, featuring 306 seats. This includes:
Four first class seats
26 business class seats
36 premium economy seats
240 economy class seats
Starlux is the first airline in Taiwan to offer first class. A350s feature four first class seats, in a 1-2-1 configuration. First class suites feature 60-inch doors and privacy partitions, 32-inch 4K screens with bluetooth audio, zero-gravity seat settings, and personal wardrobes for storing luggage.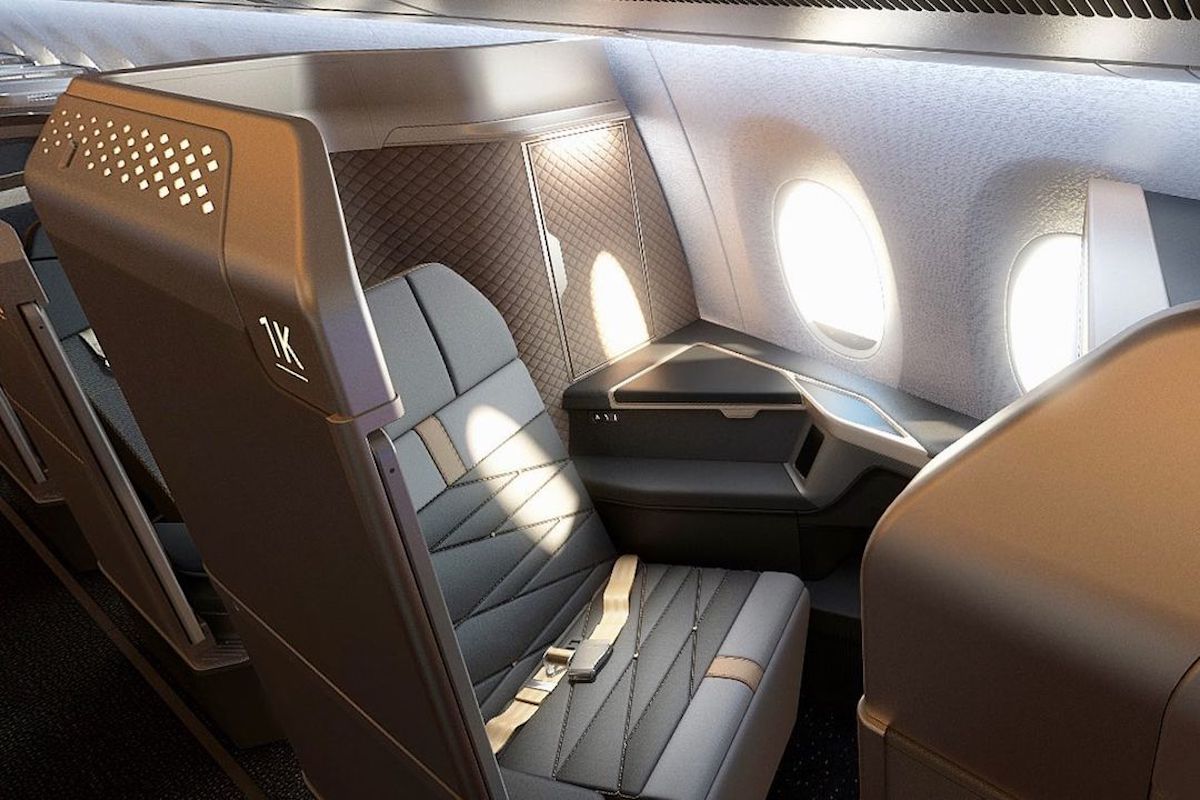 Starlux A350s feature 26 business class seats, in a 1-2-1 configuration. Business class seats feature 48-inch doors and privacy partitions, 24-inch 4K screens with bluetooth audio, and zero-gravity seat settings.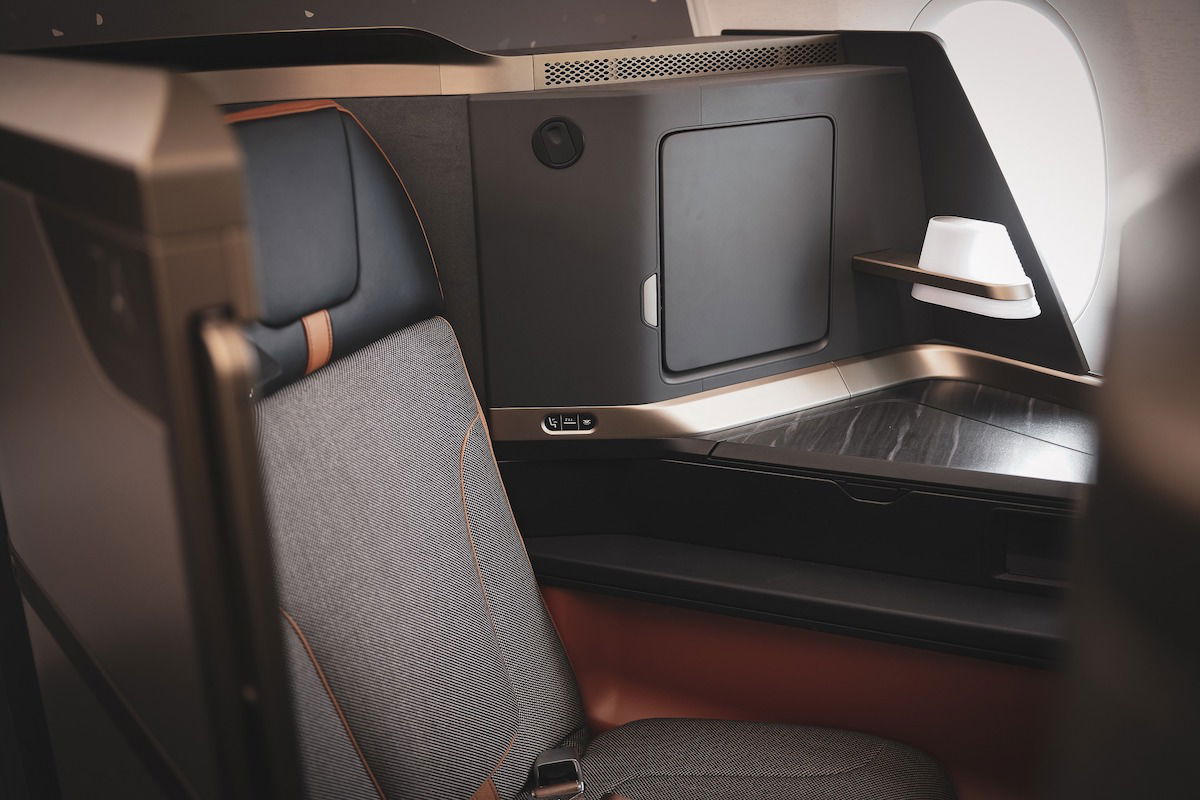 Starlux A350s feature 36 premium economy seats, in a 2-4-2 configuration. Premium economy seats feature leg rests and footrest bars, and 15.6-inch 4K screens with bluetooth audio.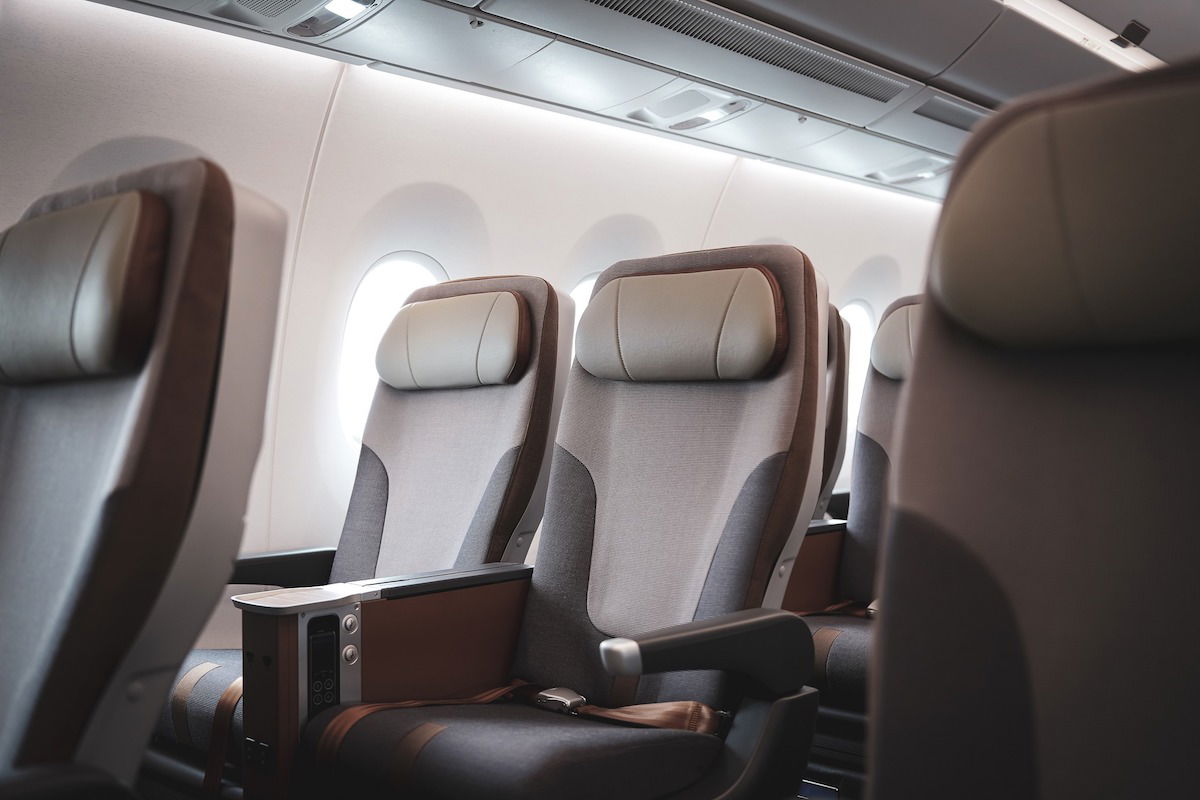 Starlux A350s feature 240 economy seats, in a 3-3-3 configuration. Economy seats feature 13-inch 4K screens with bluetooth audio.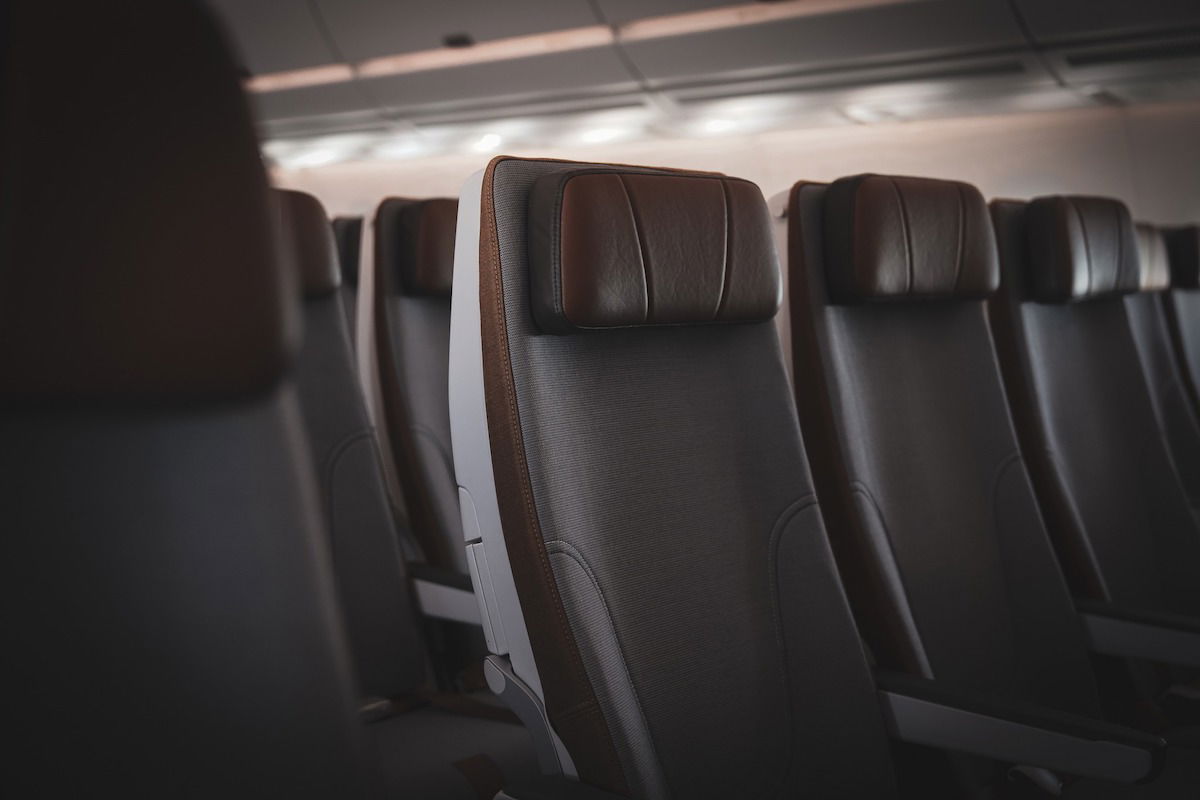 While the cabins look great, what makes Starlux Airlines really special is the service. The carrier bills itself as a "detail oriented luxury airline," and based on my experience flying Starlux's A321neo business class, I'd say that's an accurate description. I can't wait to see what the carrier has planned for its long haul inflight service.
Bottom line
Starlux Airlines will finally be launching long haul flights as of late April 2023, as the airline will start flying its A350s to Los Angeles. It's so exciting to see this finally happen.
The flights are now bookable, though unfortunately pricing is on the steep side. Hopefully that changes over time, so if there's something I'm missing, please let me know.
What do you make of Starlux Airlines' upcoming LAX service?