There are many reasons I like to get on planes, including that I love to visit new places, I love to try new airlines, and I'm also just an aviation geek who loves being on planes. Regardless of where I'm going or what airplane I'm on, the wonder of flight is never lost on me. Aviation is an amazing thing.
As far as flights within the U.S. go, I think there are two routes in particular that only an aviation geek would ever voluntarily take from start to finish. I'm specifically talking about United's island hopper and Alaska's milk run. My goal is to fly on both of these in 2017. For those of you not familiar with either of them, I figured I'd cover the basics.
United's Island Hopper
United operates daily nonstop flights between Honolulu and Guam, though for those a bit more adventurous, there's another way to go, which isn't quite as direct. United operates 3x weekly flights between Honolulu and Guam with five stops.
While the nonstop flight is operated by a 777 and takes under eight hours, this flight is operated by a 737 and takes nearly 15 hours. It makes stops in the Majuro Atoll, Kwajalein Atoll, Kosrae Island, Pohnpei, and Weno Island. Each stop is for only 35-45 minutes.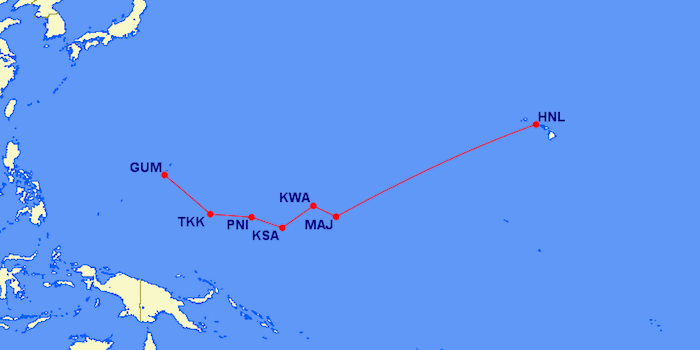 Obviously the flight is intended primarily for those looking to get off on one of those islands and to serve those local communities, though a few crazy people enjoy going all the way on this flight.
An economy award on this flight costs just 25,000 United miles. Unfortunately business class award space is rarely available at the saver level. Of course this flight isn't about luxury, but rather about taking in the views of several small islands you might not ever otherwise visit.

Alaska's Milk Run
Alaska operates several "milk runs." This refers to Alaska's flights that connect small communities in Southeast Alaska. Historically it's called the "milk run" because it would deliver important supplies to these communities, including milk.
For those in the lower 48, the most practical one of these flights to take is from Seattle to Juneau, as it operates via Ketchikan Wrangell, and Petersburg. Some of those flights are just 30 miles, and circle around glaciers.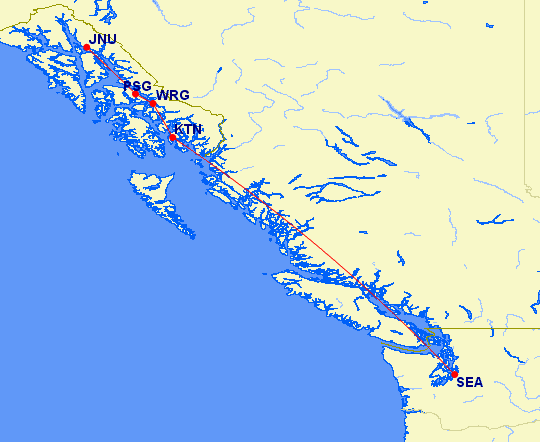 Or if you want to fly one exclusively within Alaska, you can fly from Anchorage to Ketchikan via Juneau, Petersburg, and Wrangell.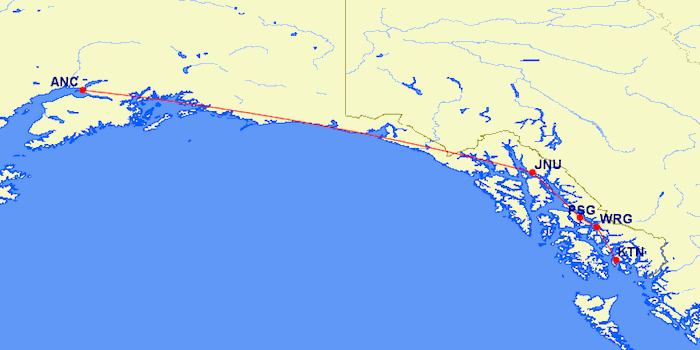 All of these flights are a great deal using miles — you can redeem just 7,500-10,000 Alaska miles for a one-way ticket on these flights, and as an elite member you're even eligible for a complimentary upgrade (though on this flight my top priority would be snagging a window seat). The flight from Anchorage to Ketchikan is typically operated by a Combi 737-400, though, meaning the front half of the plane is just a cargo hold. Meanwhile the Seattle to Juneau flight is typically operated by a 737 with first class.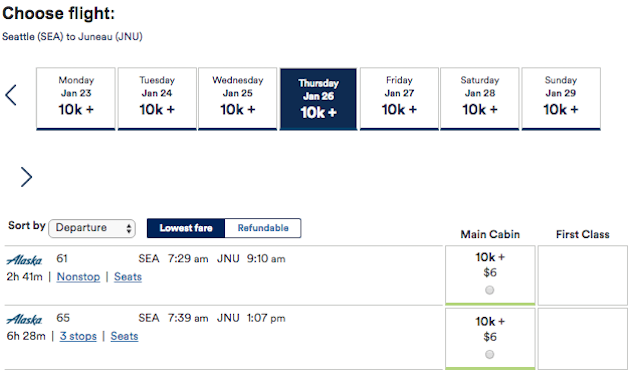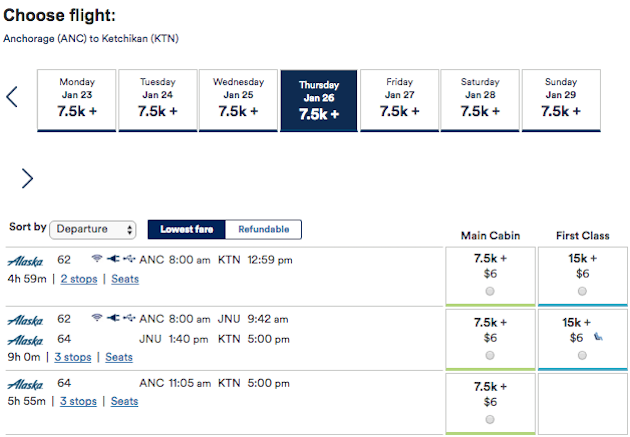 Bottom line
Taking these flights from start to finish is almost like taking a flightseeing trip, based on what I've seen. The views on both routes should be incredible, not to mention these are largely communities you wouldn't otherwise be likely to visit.
With United it's tough to do a stopover at one of the intermediate points, since it breaks the fare and also the flight only operates 3x per week. However, with Alaska you could do a stopover in one of those cities at no extra cost, though frankly accommodations are probably limited around a couple of those airports.
Have you done either the United island hopper or Alaska milk run? Anyone as intrigued by these flights as I am? Any other similar flights around the world that I'm missing?