Singapore Airlines KrisFlyer sure has been making a lot of changes lately.
In March of this year KrisFlyer devalued their award chart for award tickets booked on their own flights. On the plus side, the devaluation wasn't too extreme, and they actually eliminated carrier imposed surcharges on these awards in the process, so there was an upside.
Then just this month KrisFlyer devalued their Star Alliance award chart. Unfortunately many of these flights are still subjected to carrier imposed surcharges, so there was no silver lining to that devaluation.
It looks like Singapore KrisFlyer is now back with yet another devaluation. Singapore KrisFlyer is increasing award change & cancelation fees for tickets booked as of March 1, 2018. These fees apply regardless of whether you're redeeming on Singapore Airlines or one of their Star Alliance partners.
For reference, here's KrisFlyer's current fee structure: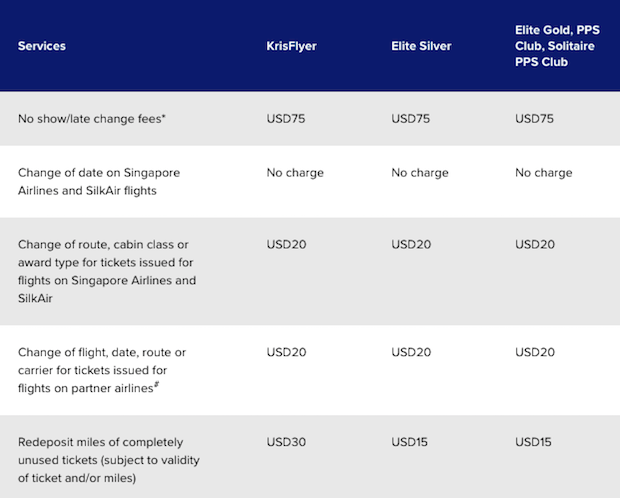 And here's their new fee structure: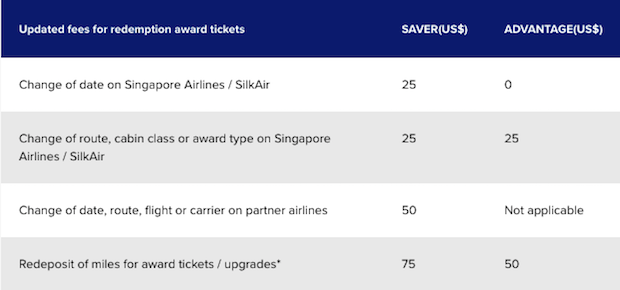 KrisFlyer historically has had some of the lowest change and redeposit fees in the industry, so that has made it quite lucrative to just speculatively book tickets, since there wasn't much downside to doing so. Let's take a closer look at these changes.
First of all, I wouldn't pay any attention to the huge increase in no show fees, since everyone should be able to avoid those by just canceling their flight before it's due to depart. So while the increase there is huge (from $75 to up to $300), that doesn't really bother me.
It's also interesting to note that Singapore is rebranding their award levels — previously they had Saver and Standard awards, while now they have Saver and Advantage awards. I guess historically people associate "Standard" awards with last seat availability (which these most definitely don't have), so they wanted to brand it as something else to avoid confusion.
How are award costs changing (all in USD)?
For date and time changes, the fee for Saver awards is increasing from zero to $25
For a change of route or award class, the fee for Saver and Advantage awards is increasing from $20 to $25
For any change to a partner award ticket, the fee is increasing from $20 to $50
To redeposit an unused award, the cost is increasing from $30 to $75 for Saver awards, and from $30 to $50 for Advantage awards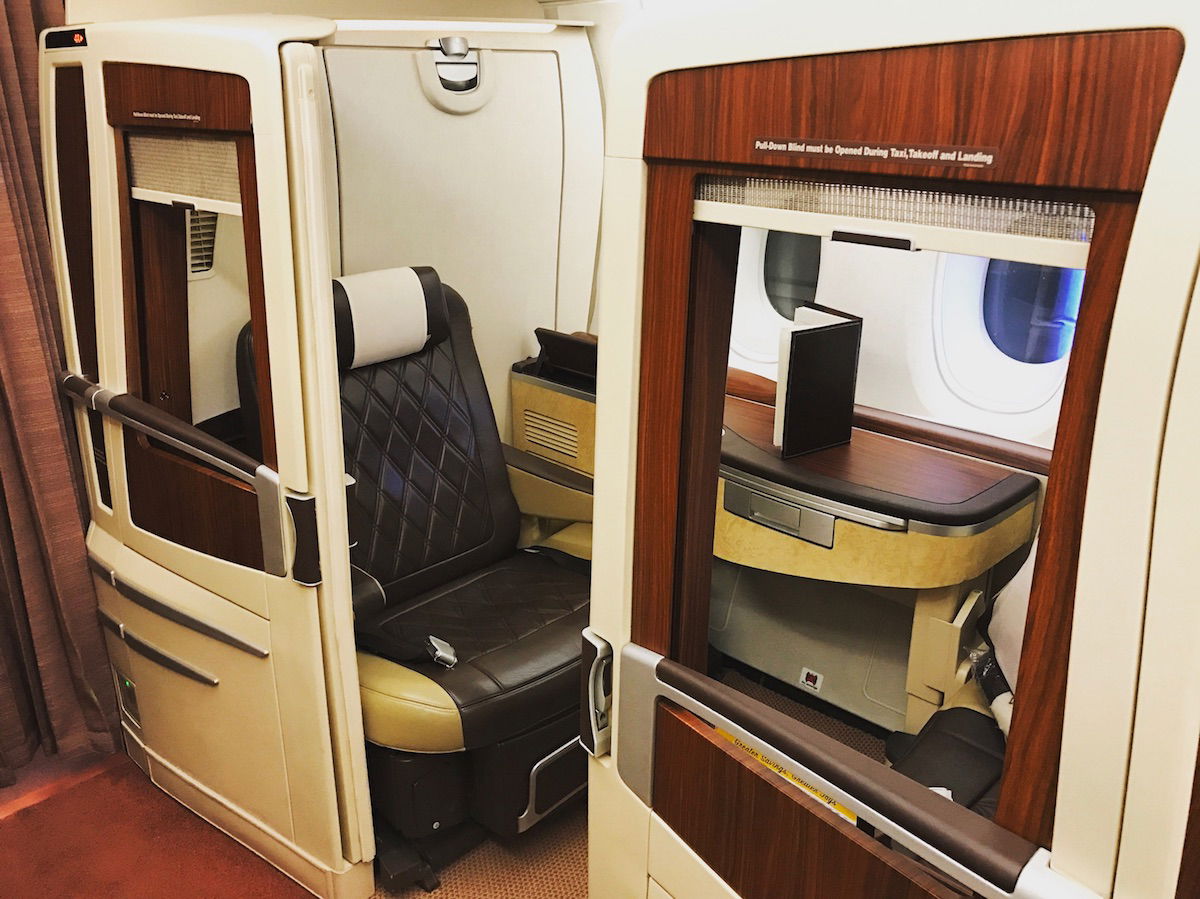 Singapore's current A380 Suites
Bottom line
Singapore KrisFlyer's fee increases are significant, though their fees are still among the lowest in the industry. Presumably these increased fees will in some cases prevent people from making speculative bookings, which I guess is the intent. While these fees are negative for sure, in the grand scheme of things it's tough to argue wth $25 change fees and $75 redeposit fees, in my opinion.
All of these changes were inevitable, given that KrisFlyer is transfer partners with all four major transferable points currencies. So as much as they're usually protective of their product, some balance is needed there when so many people have access to their points currency.
What do you make of KrisFlyer's increased award fees?