I'm guessing from reading the headline, 99% of OMAAT readers are saying "huh?" So yeah, let's get into a completely different kind of hotel review…
Why & how we booked Hotel Fiester Hannes
After a few nights at the lovely Four Seasons Cap-Ferrat, we flew to Germany to visit family. We flew Lufthansa business class from Nice to Frankfurt, but I won't be reviewing that flight, since I've reviewed Lufthansa's regional business class so many times.
We were meeting up with my mom and her partner in Germany (they had just flown over from the United States), and our first stop was visiting my aunt, cousins, etc. Both of my parents are from small towns in Germany, just about an hour drive outside of Frankfurt.
Growing up we'd spend most of our summers in Germany, and I have fond memories of that. While I've always stayed with my aunt when visiting the area, she only has one spare guest bedroom, and my mom and her partner stayed with her, so we volunteered to stay at a hotel.
The catch is that these small towns don't really have major hotels, but rather have just small guest houses and inns. The closest major chain hotel is a Holiday Inn Express in Siegen (about a 30 minute drive away), though there are lots of guest houses in the Haiger area, where my family is from.
My aunt recommended Hotel Fiester Hannes, which has a restaurant she has eaten at many times before. We decided to go with that, mainly because all the rooms here have private bathrooms, which isn't the case at most other properties in the area.
This hotel is located in Burbach-Holzhausen, just a few minutes from where my aunt lives in Allendorf. The hotel only has five rooms, and the room that was available for our date was the second most premium room. That room retailed for 140 EUR per night, and then we added breakfast to our rate for 19 EUR per night.
Hotel Fiester Hannes check-in
There's something so refreshing and personal about staying at a guest house rather than a hotel. We could park right outside the entrance to the hotel, and as we pulled up one of the incredibly friendly employees came out and confirmed who we were, and then walked us straight to our room.
She didn't ask for an ID and said we could just provide a credit card when we checked out. Note that no credit card was required to reserve the room, so it's kind of cool to be somewhere with the "honor system" when it comes to paying for your stay.
She also asked what time we wanted to have breakfast. It's not like there was a buffet setup here, but rather someone comes to the breakfast room and personally prepares breakfast for you whenever you want it.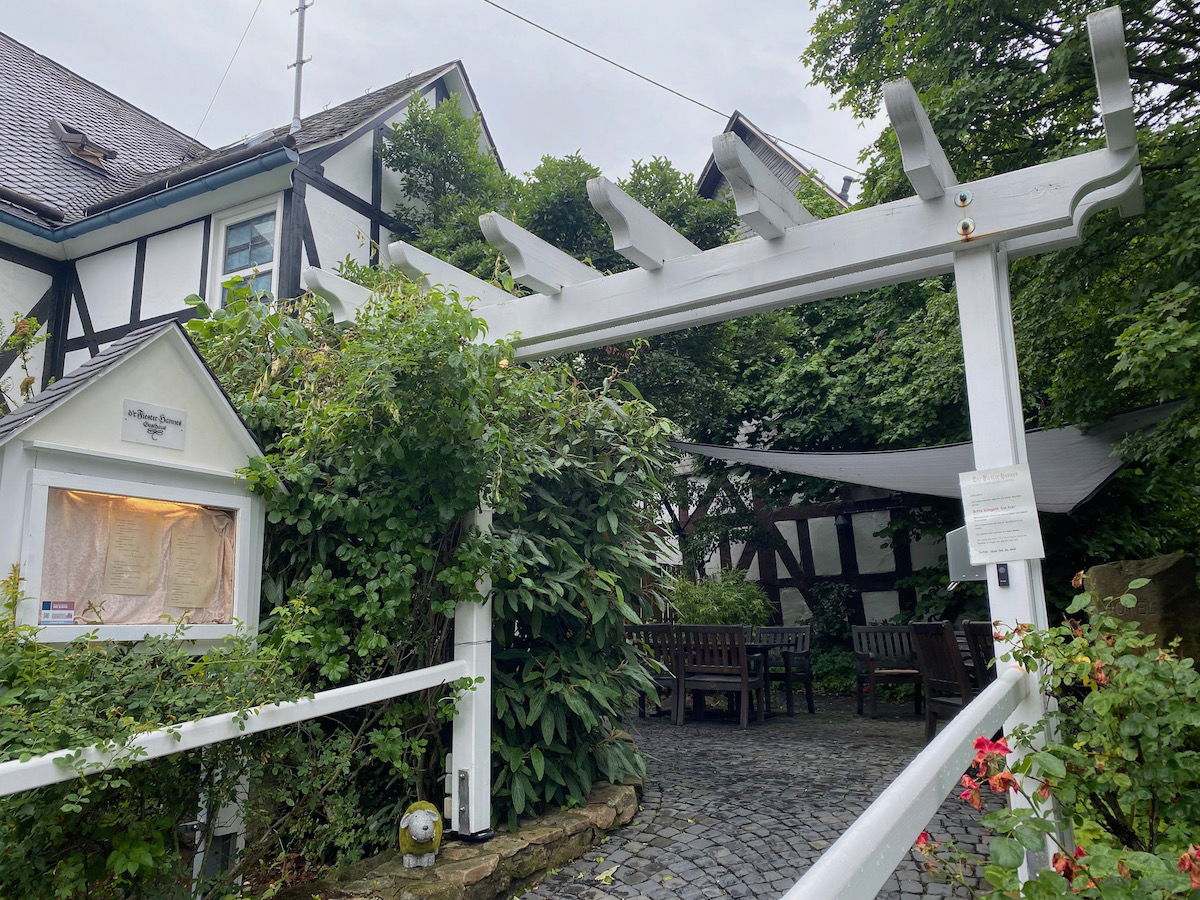 Hotel Fiester Hannes garden room
We had booked a garden room, advertised as being 42 square meters, or around 450 square feet. All of the rooms were in a building to the side of the restaurant.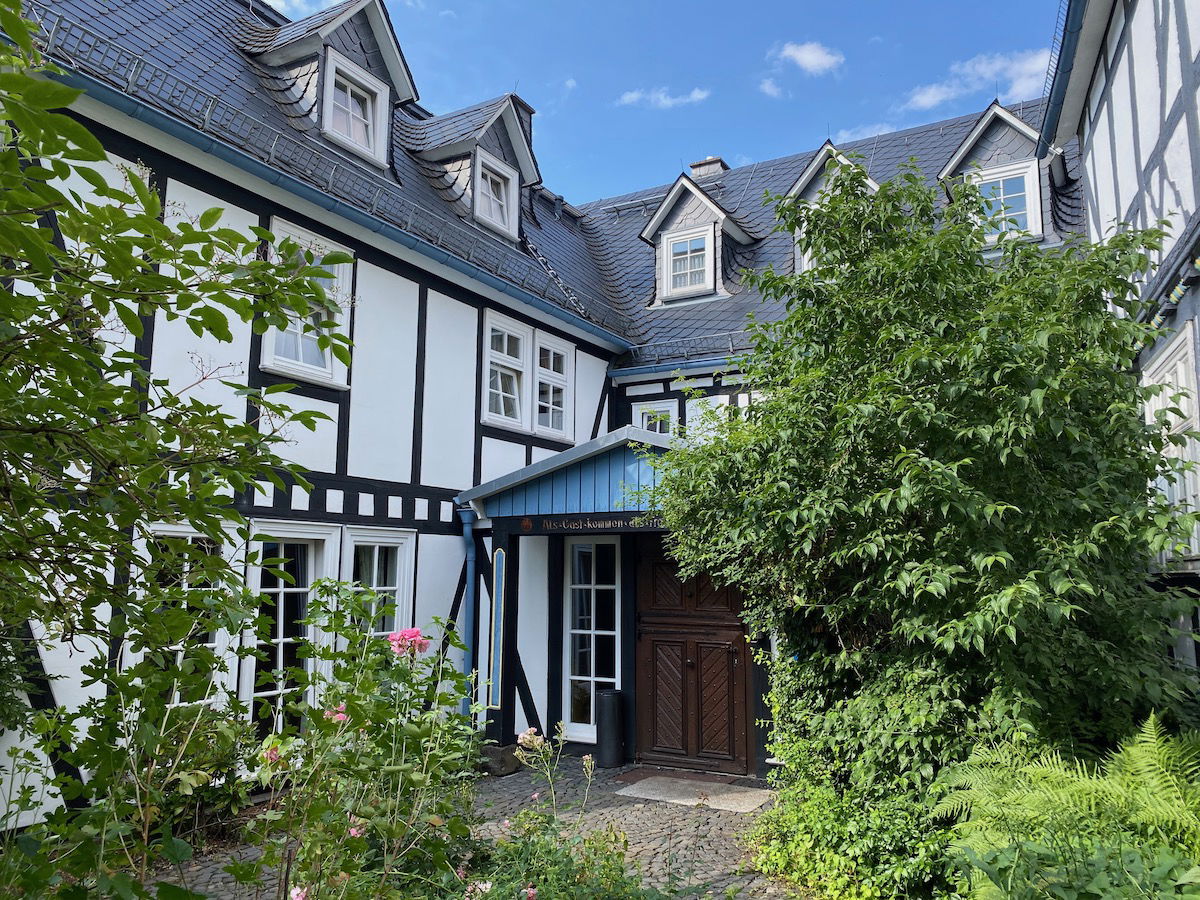 Inside the entrance to the building was a desk with some pamphlets about the area.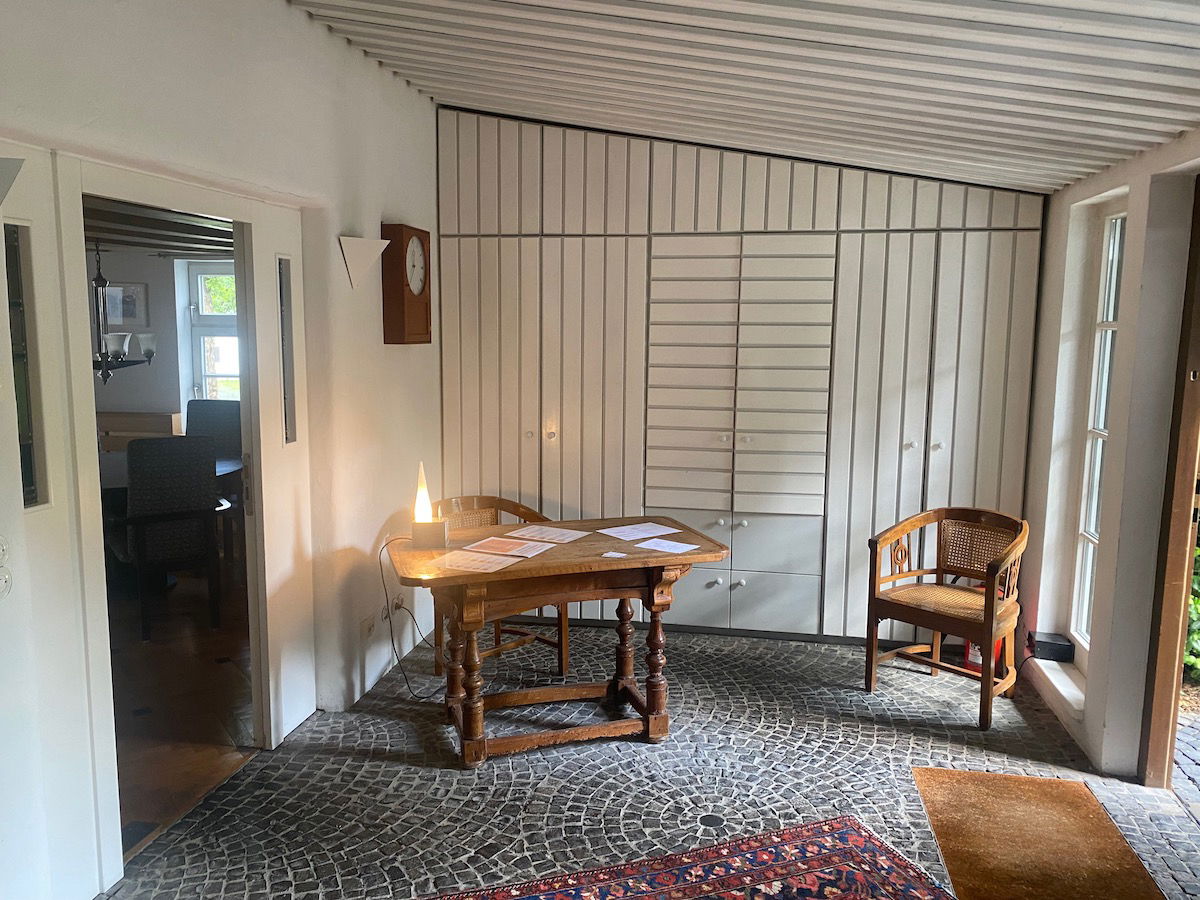 Behind that was a common room where I guess guests could hang out.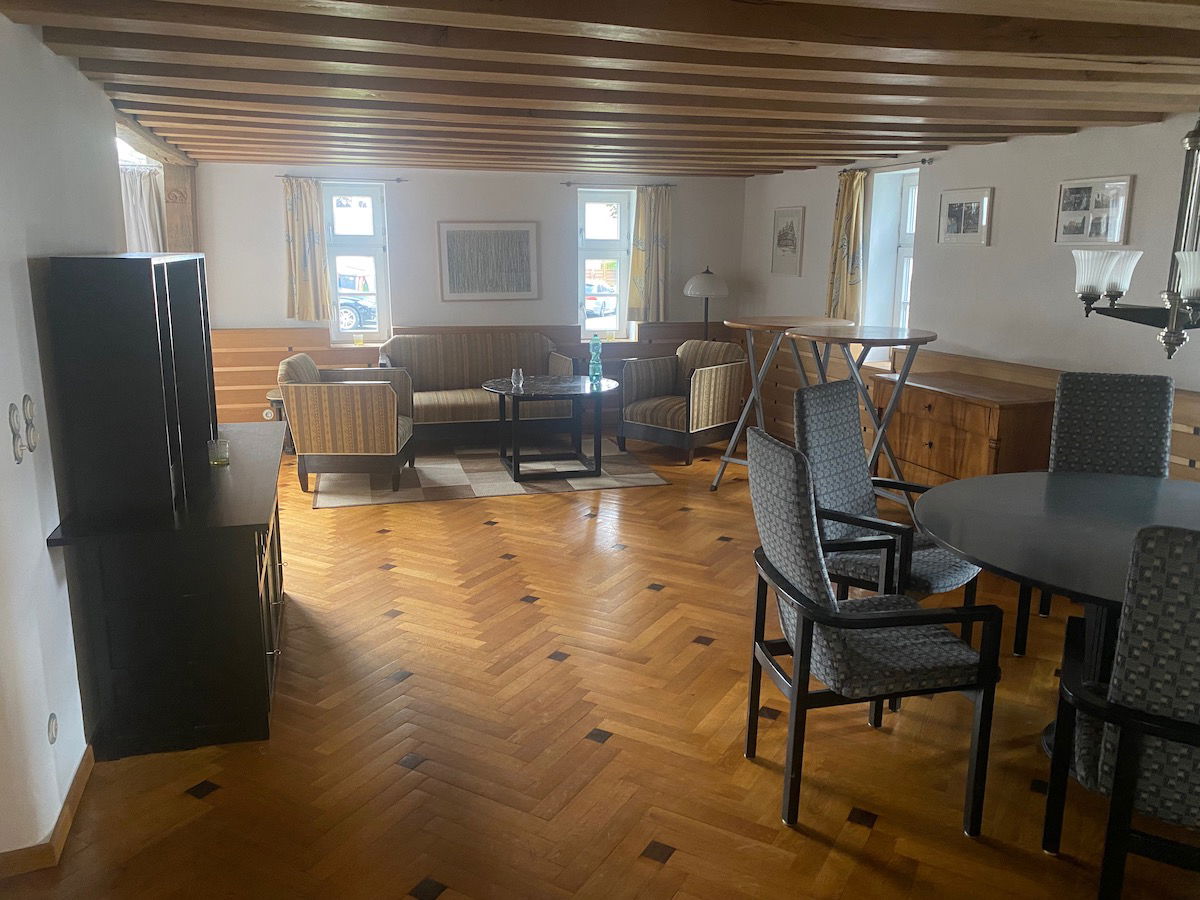 We took the stairs up a level, and the door to our room was straight ahead.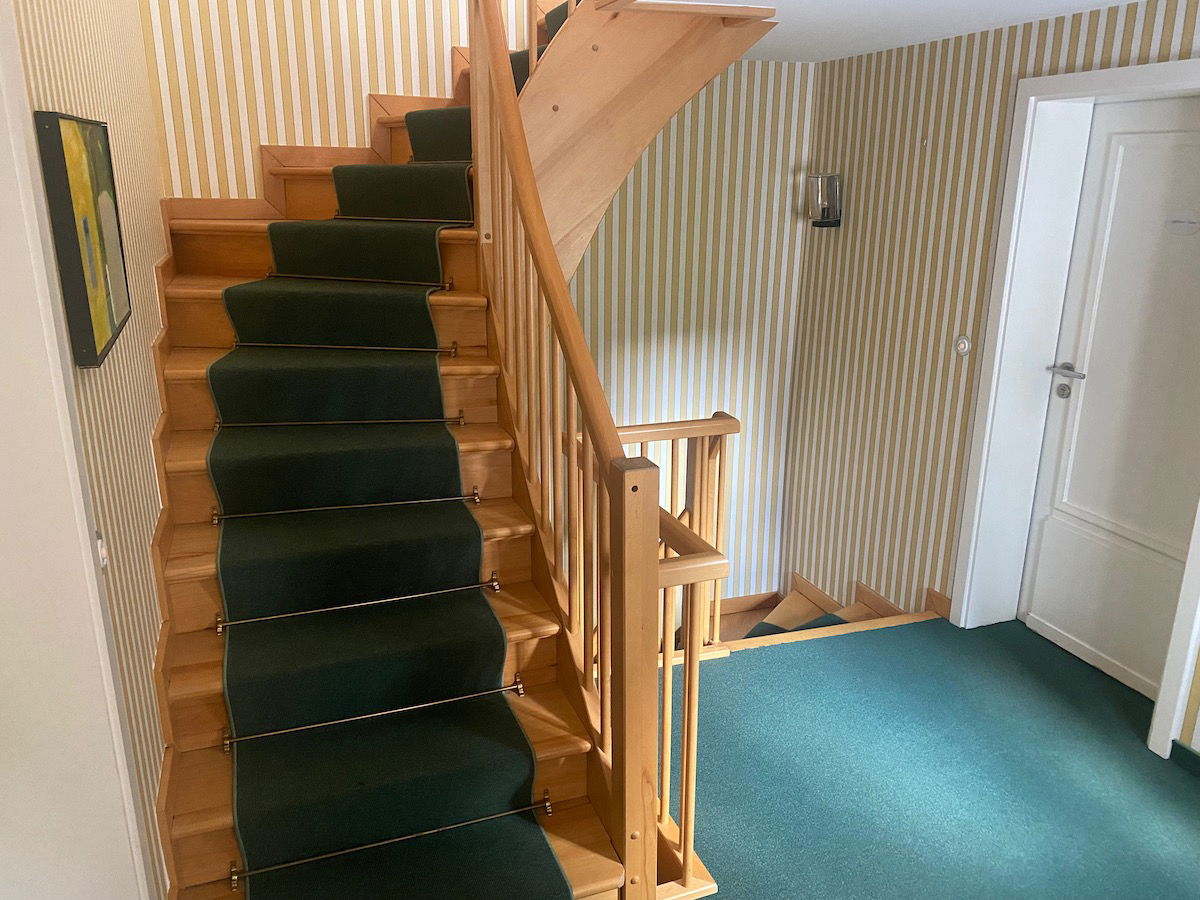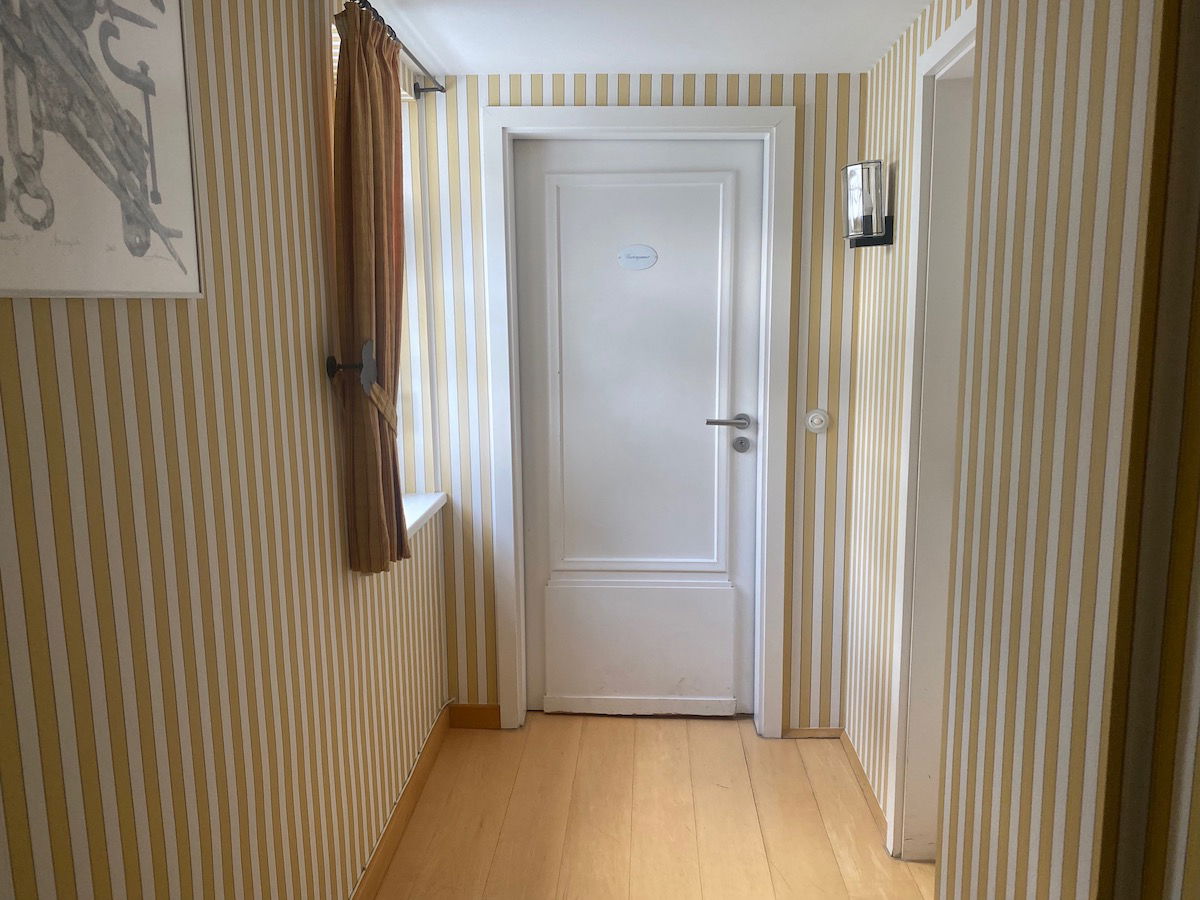 The room was spread across two floors — the first floor had the living area and bathroom, while the second floor had the bedroom. Once inside the room, the bathroom was to the right, while the rest of the room was straight ahead. The living area had a desk with a chair, a lounging chair with a blanket and pillow, and then a loveseat facing a TV.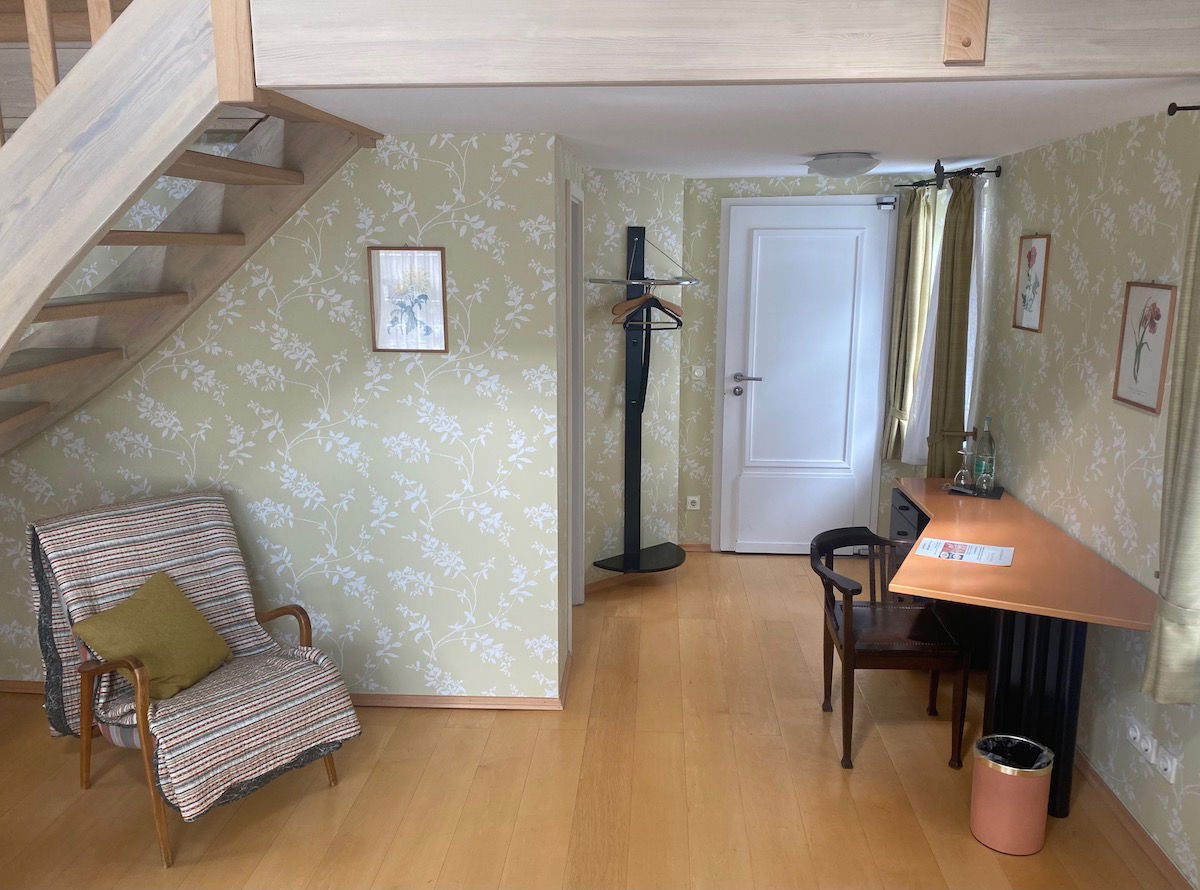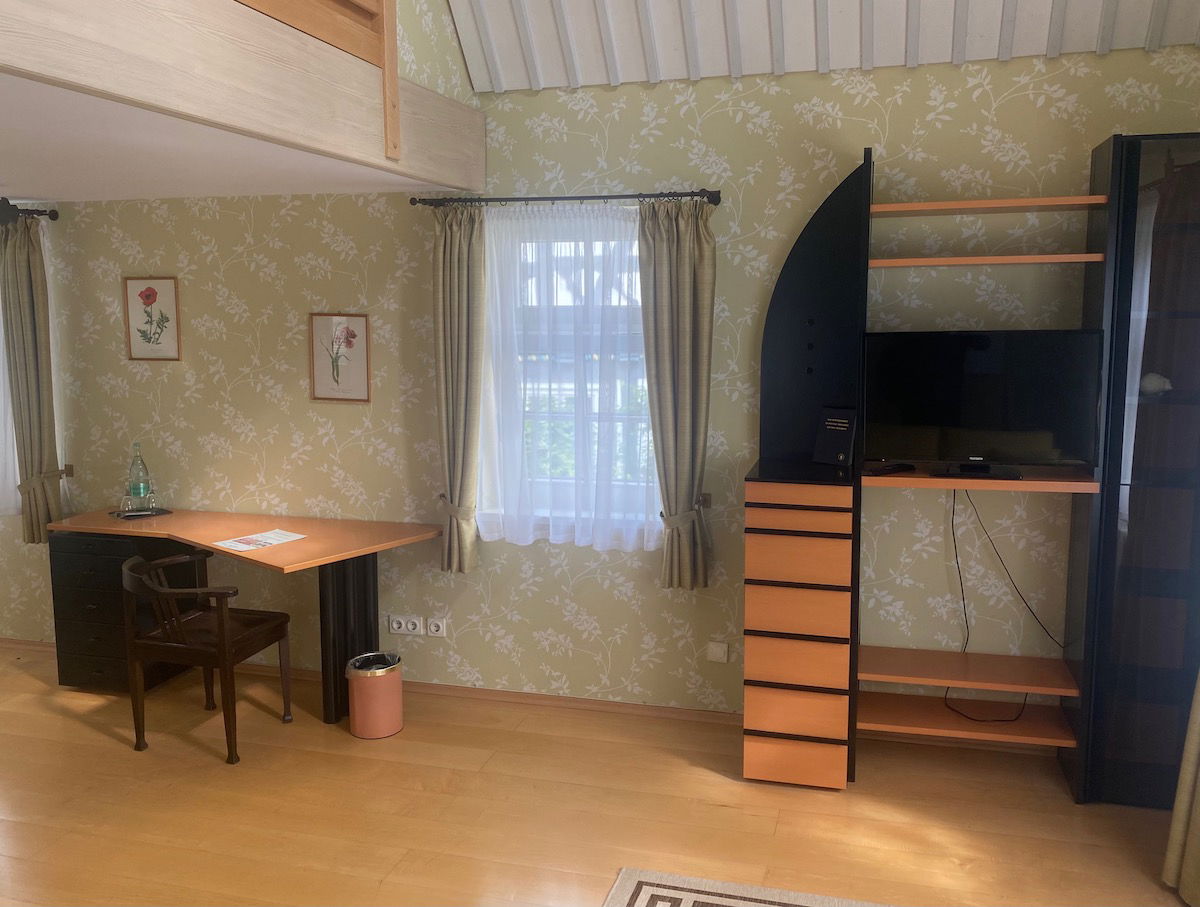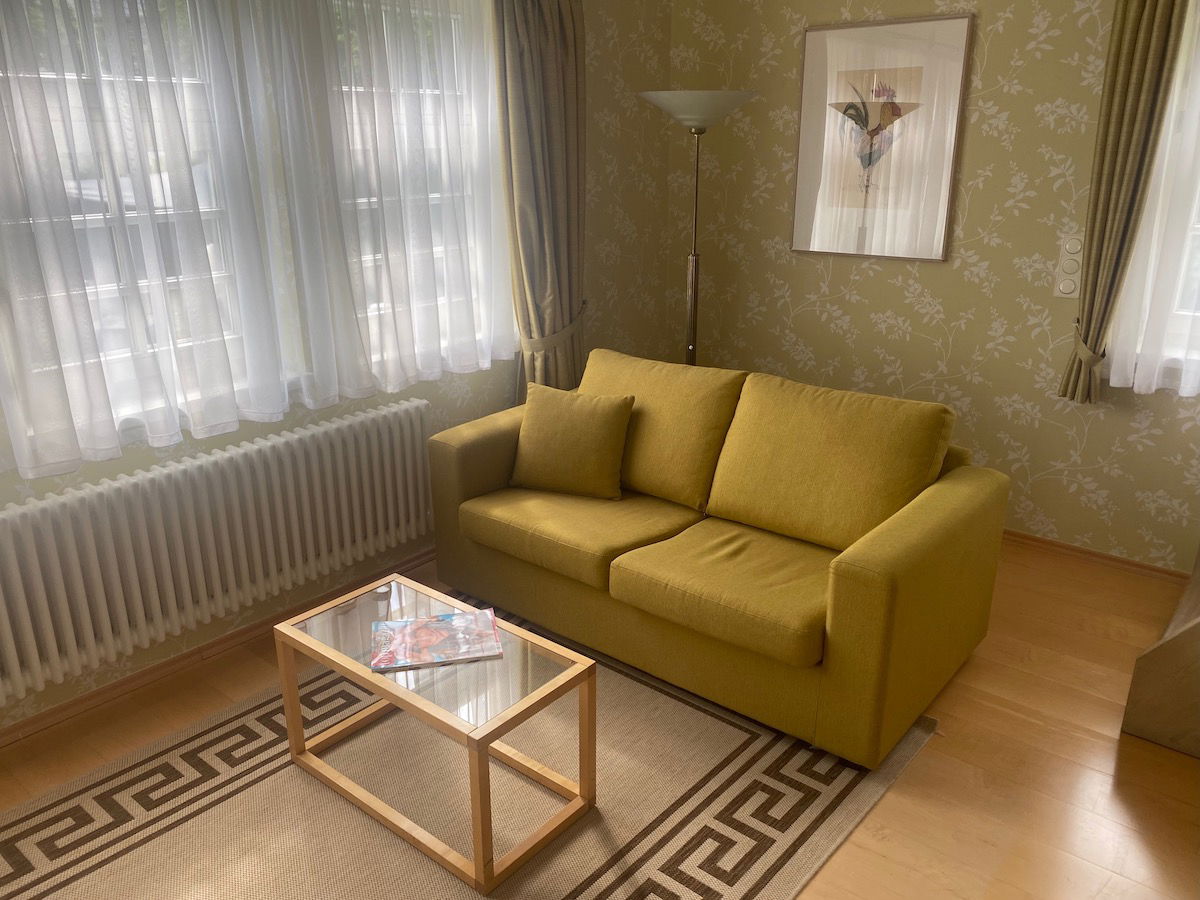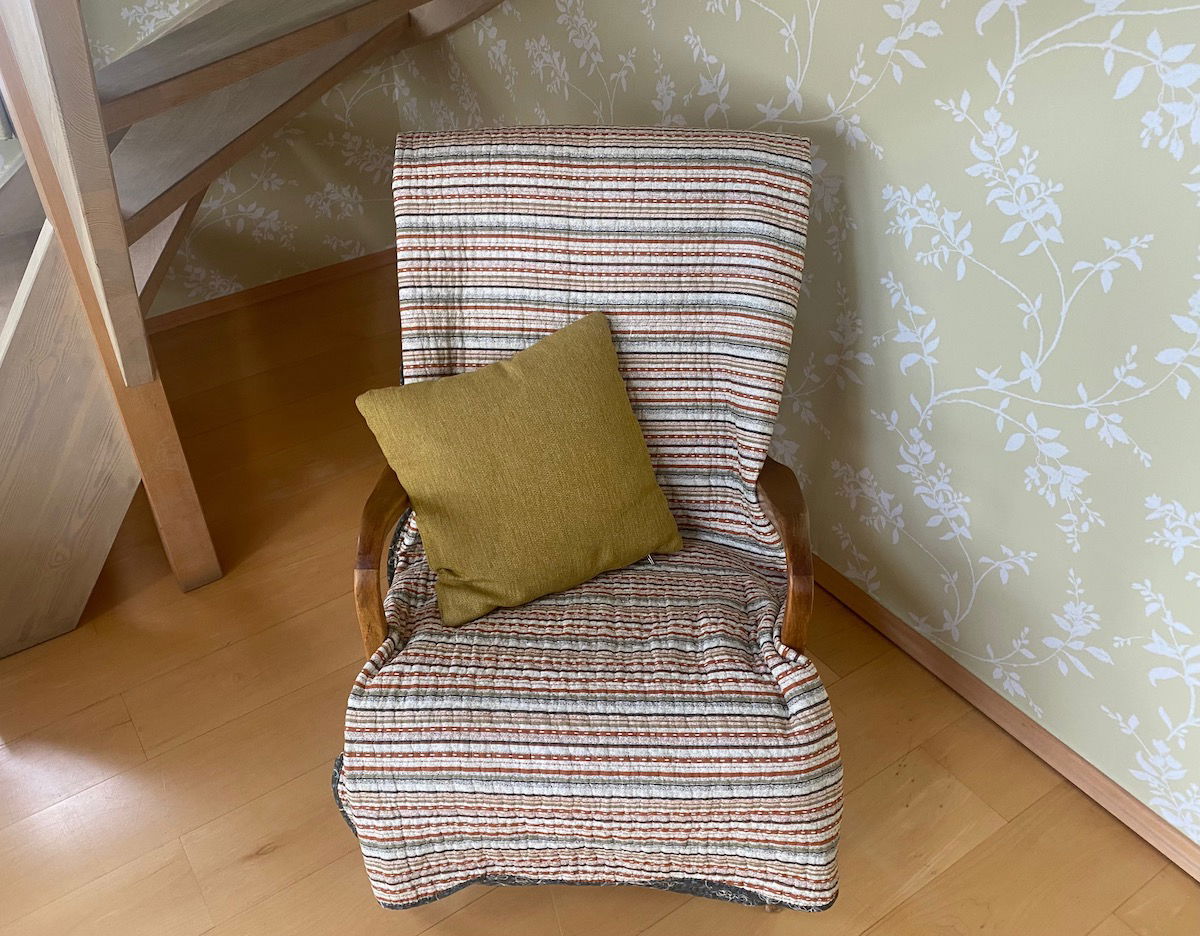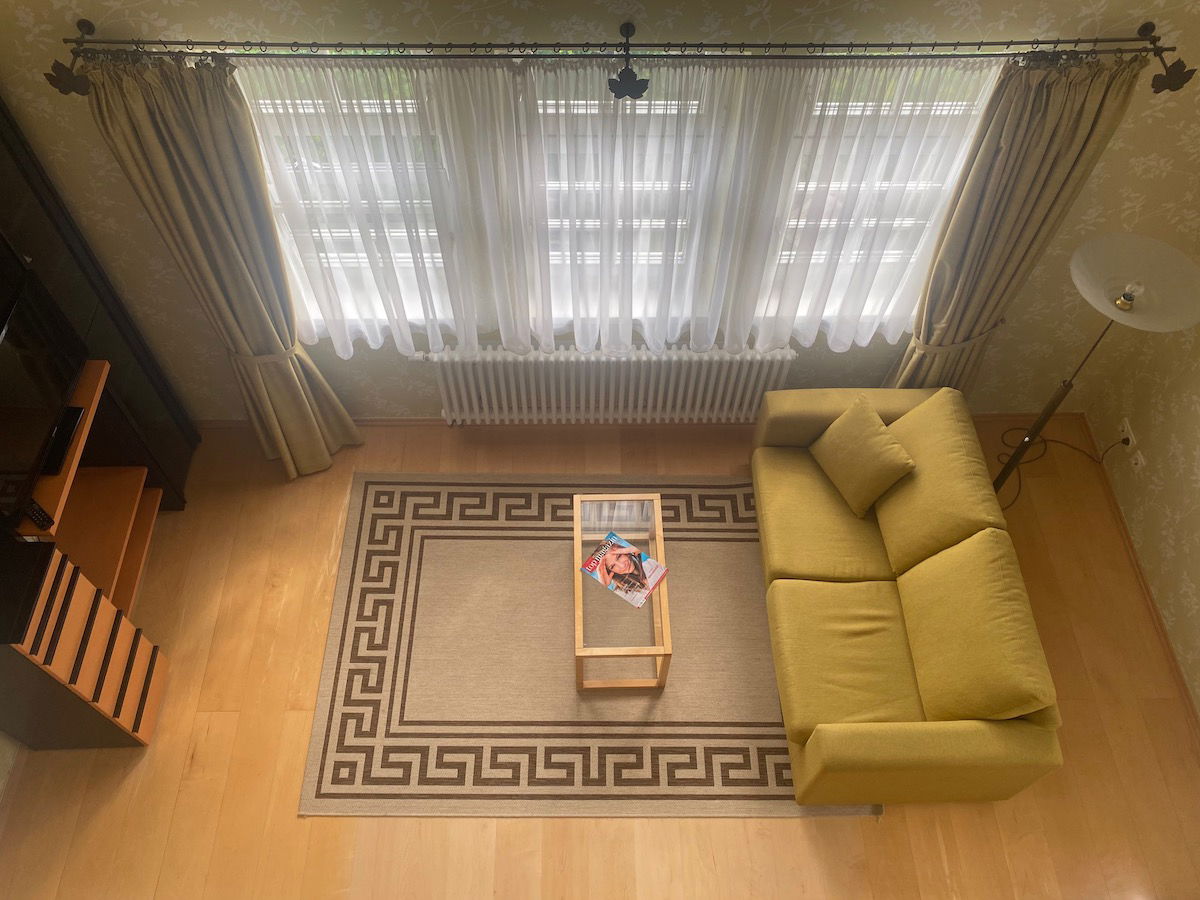 There was a bottle of water and a couple of glasses on the desk.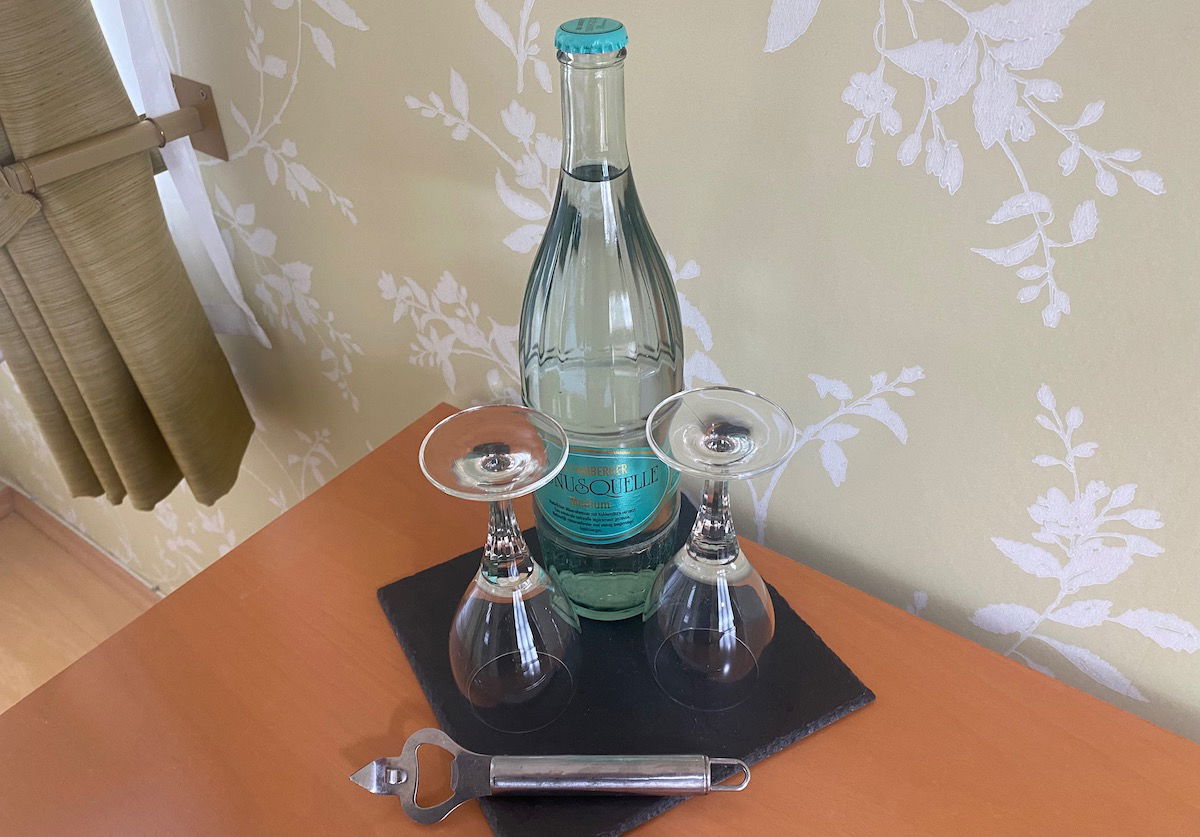 The bathroom had a sink, a walk-in shower, and a toilet in a separate room. There was even a heated towel rack.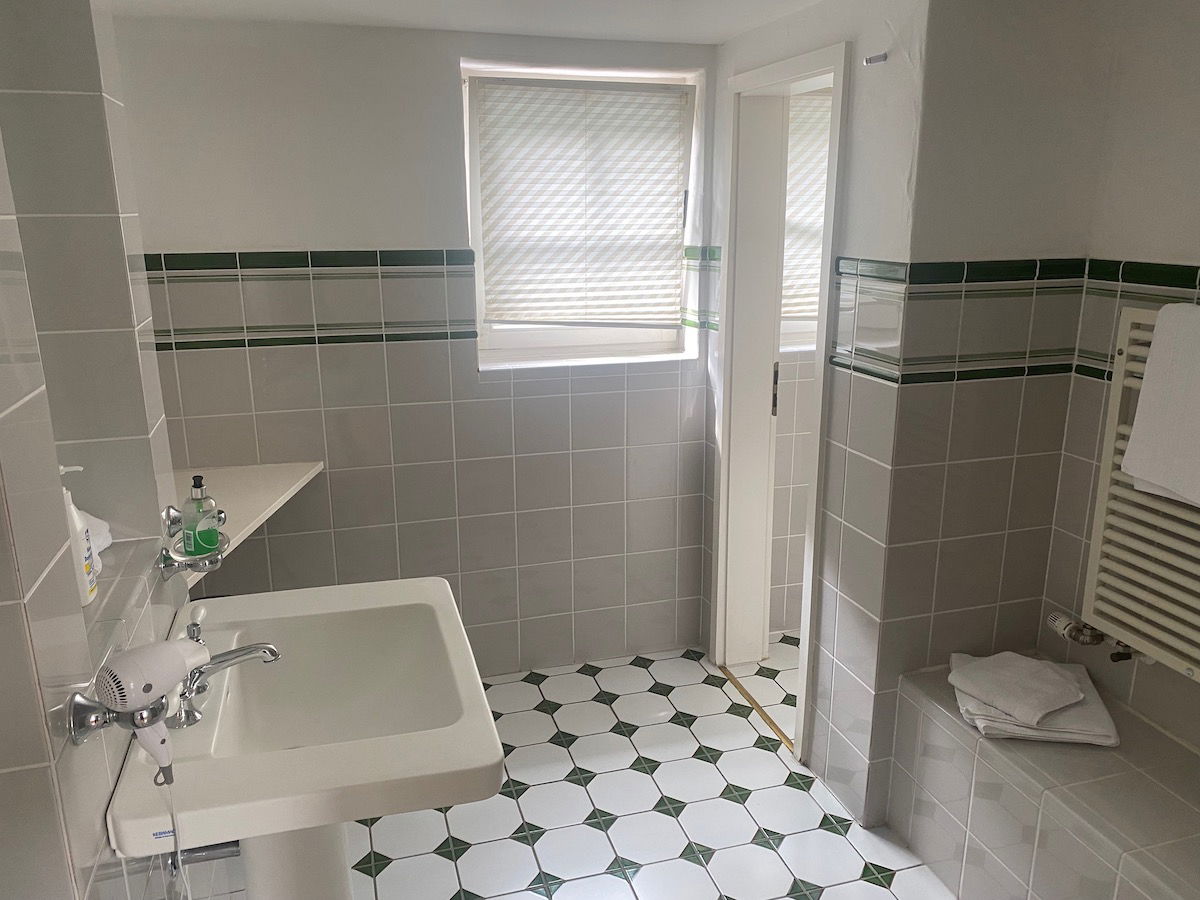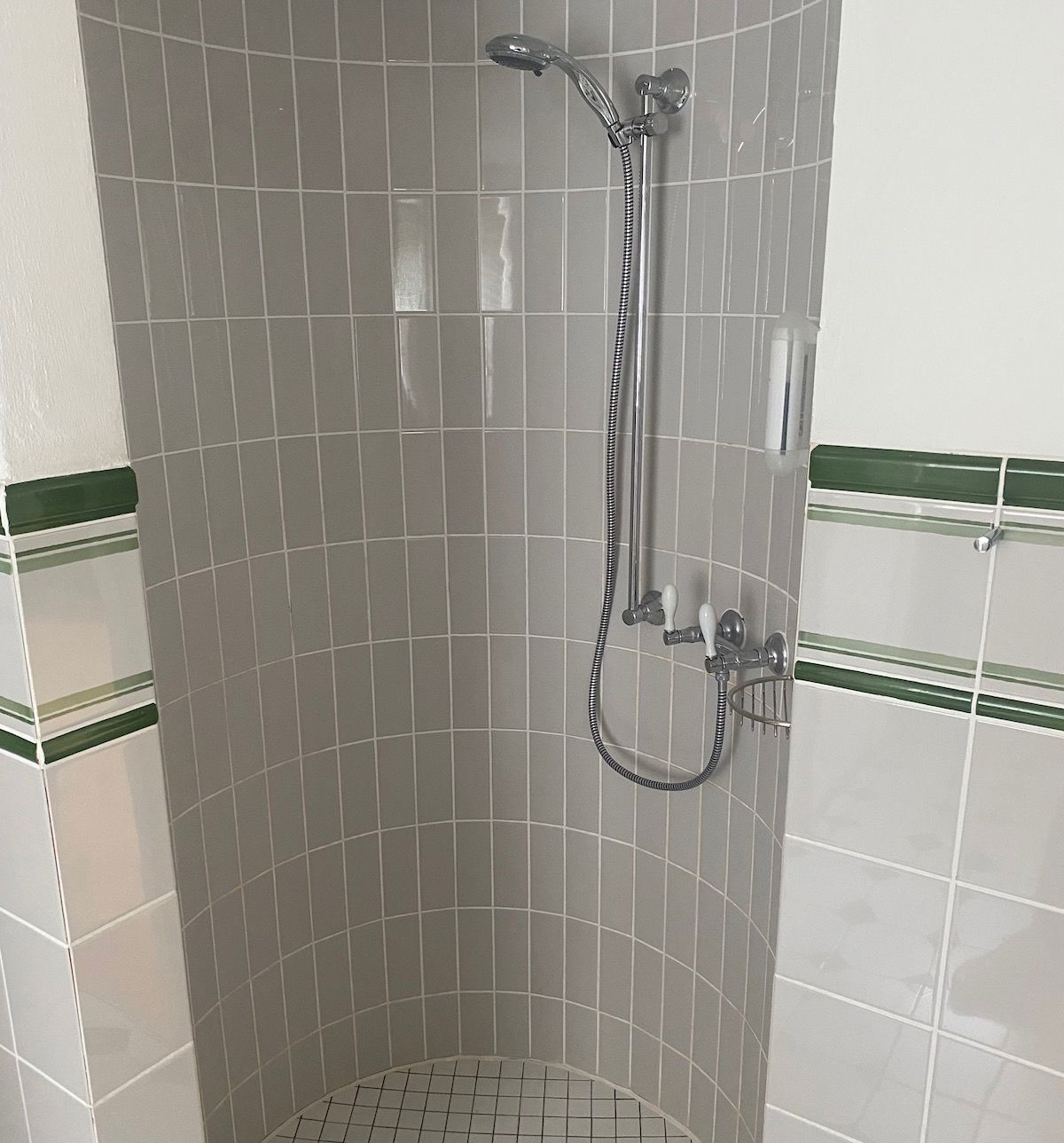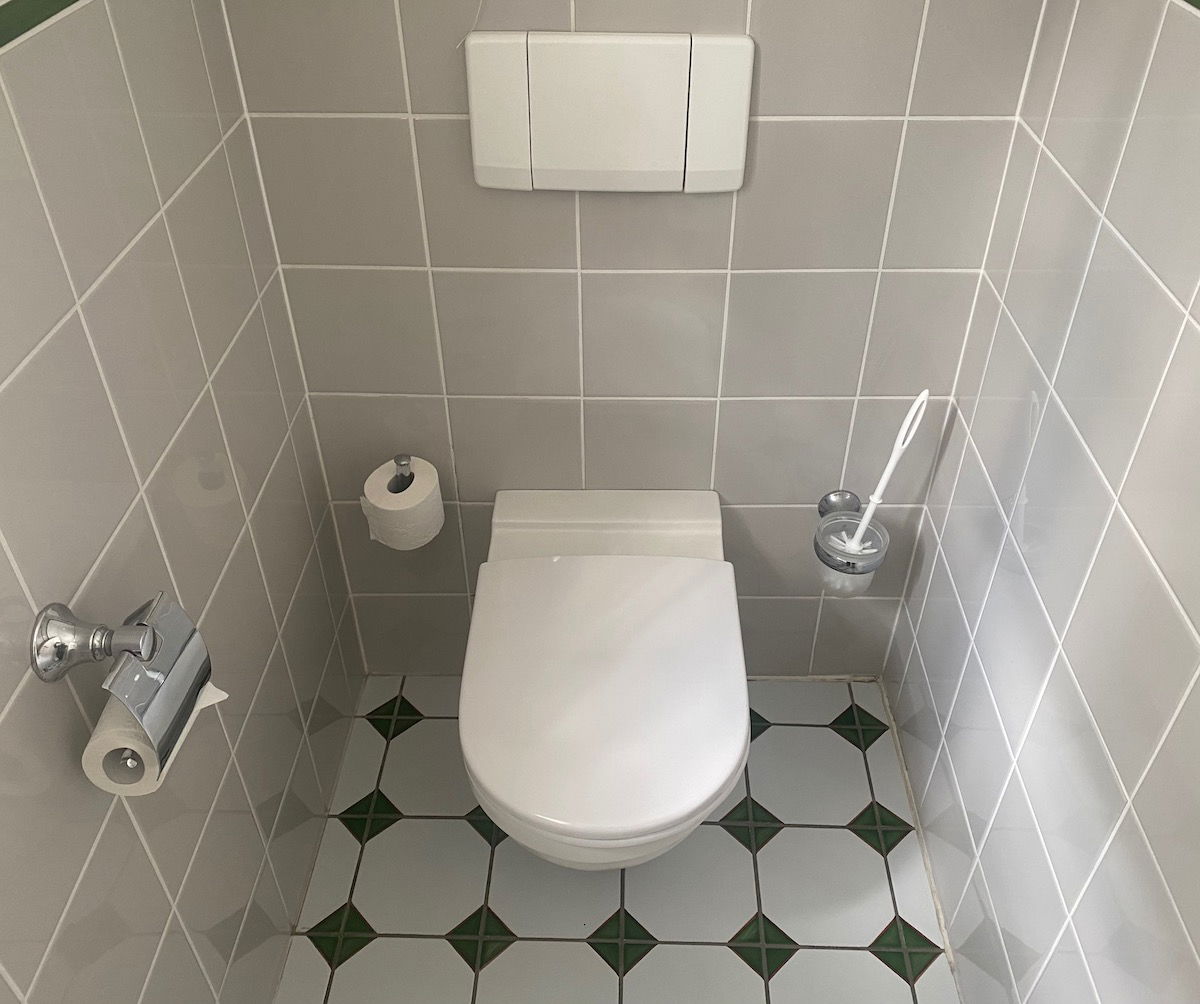 Toiletries were from Le Labo… just kidding. 😉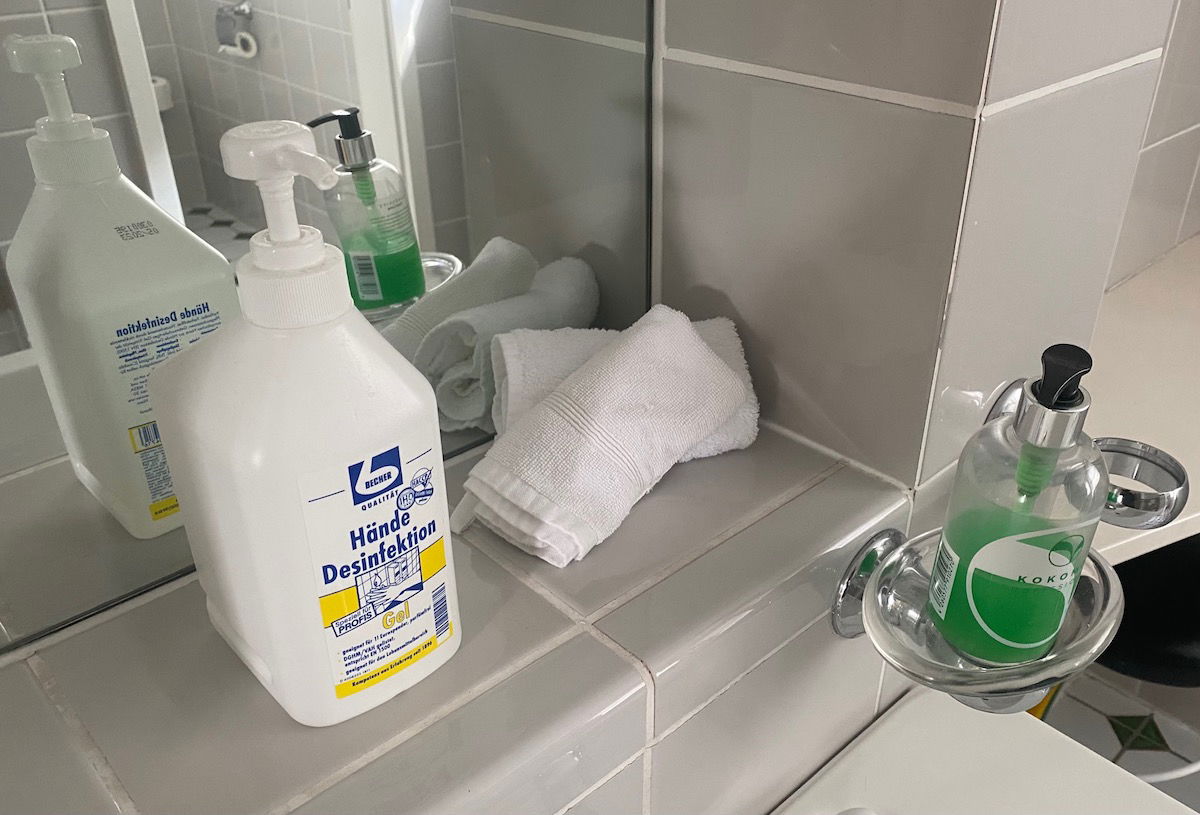 Finally the bedroom was upstairs, and it had a pretty typical German bed — there were two twin mattresses pushed together, and then two separate duvets.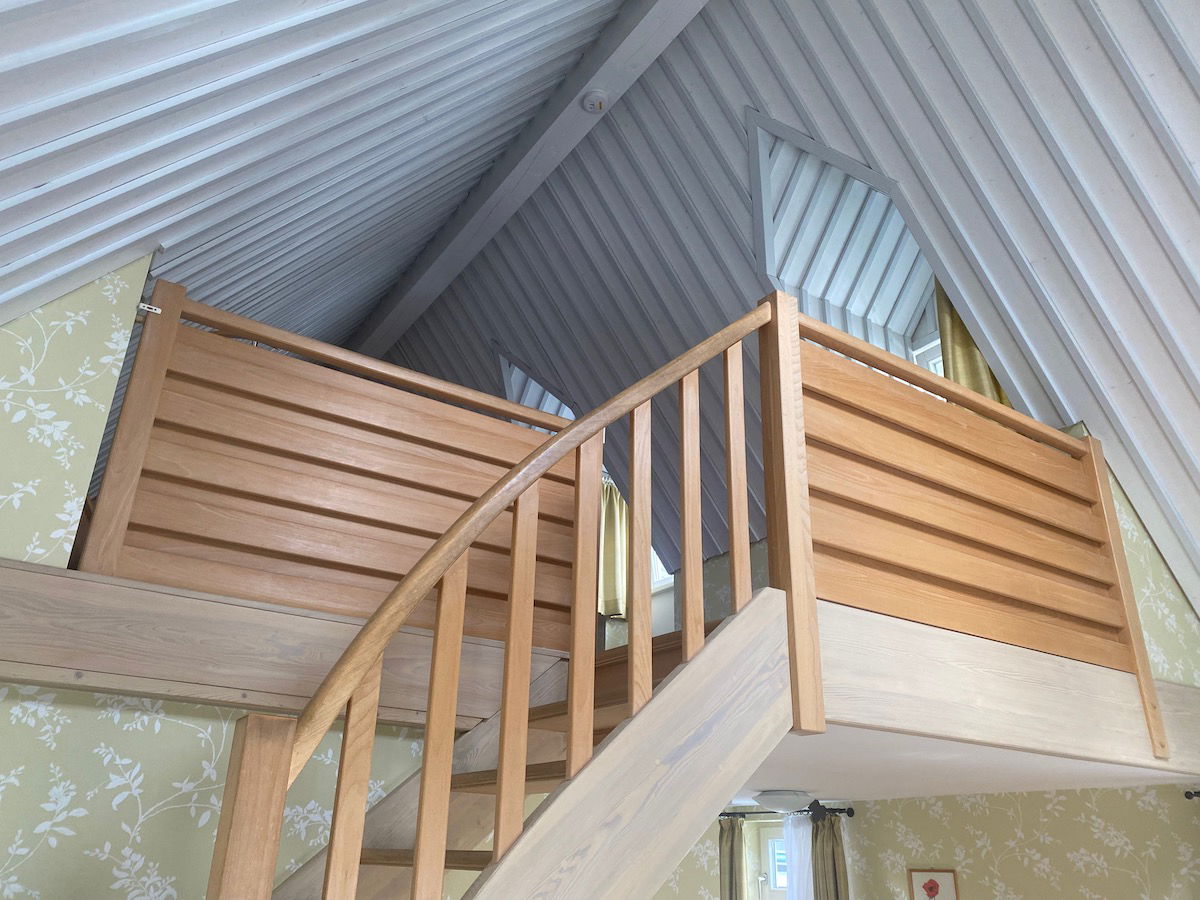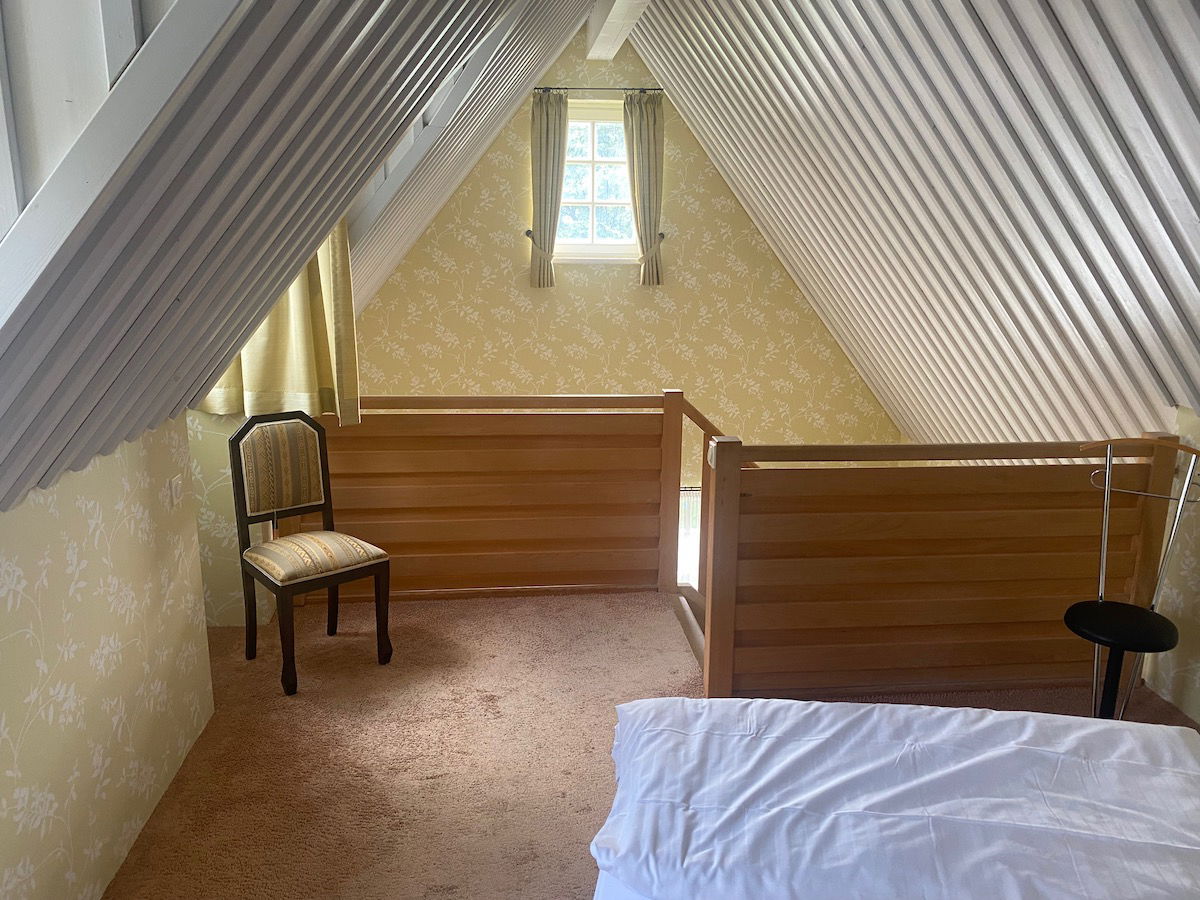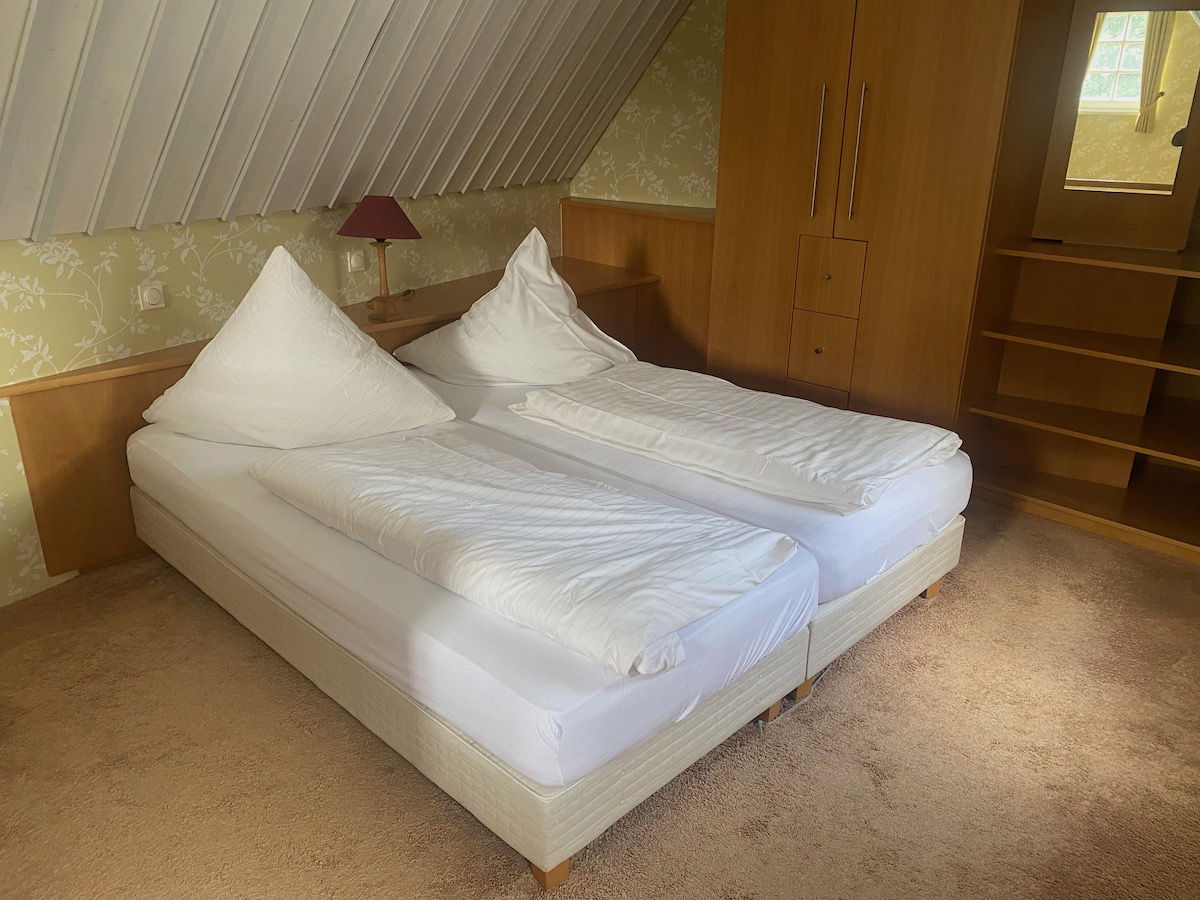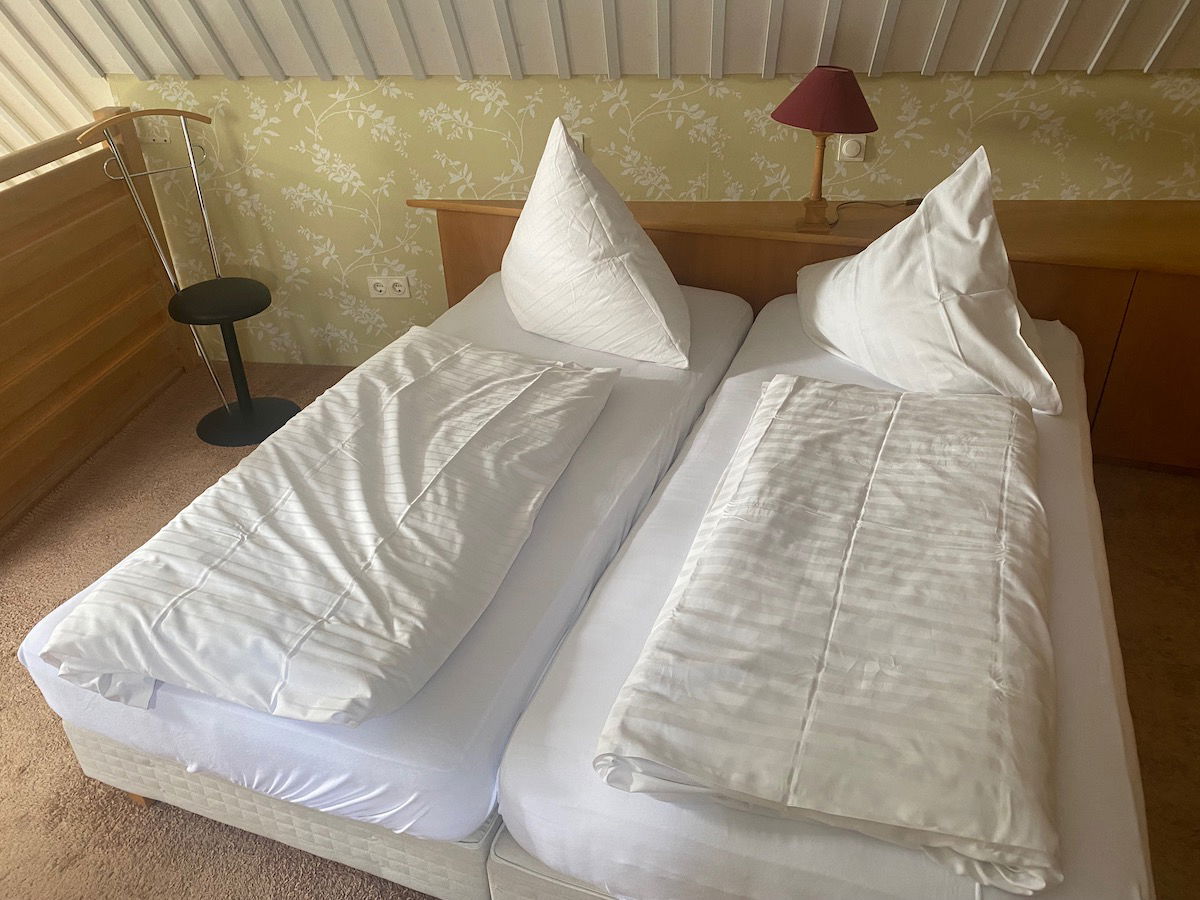 The room had views of the other side of the building and the garden.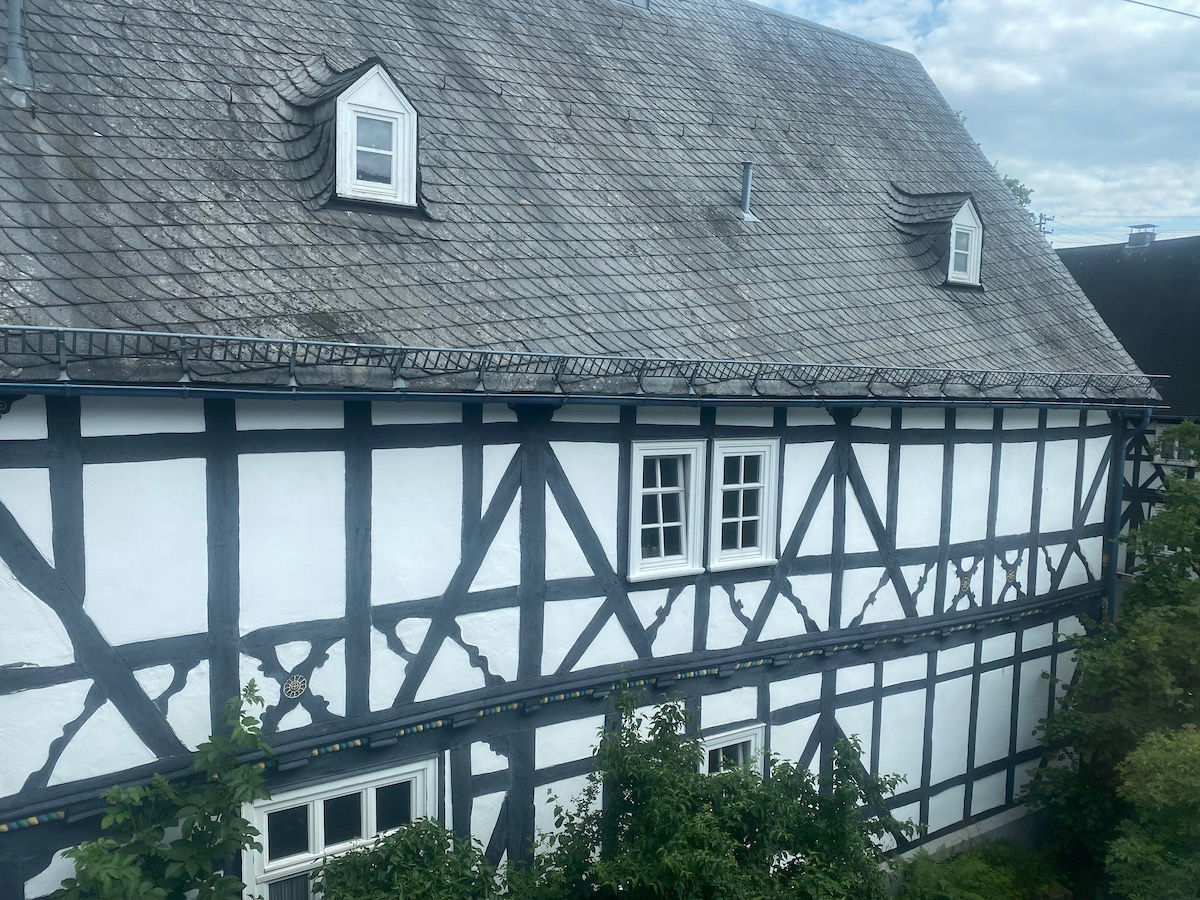 While the hotel didn't have air conditioning, it was plenty cool while we visited (in July), especially at night. So keeping the windows open did the trick. The hotel also had Wi-Fi, though it was on the slow side.
Hotel Fiester Hannes breakfast
Both mornings we enjoyed breakfast at the hotel, and it was really like someone preparing breakfast for you in their home. Even though the hotel was sold out, we never saw anyone else at breakfast — Germans seem to love to sleep in when on holiday, so I guess we were just early risers.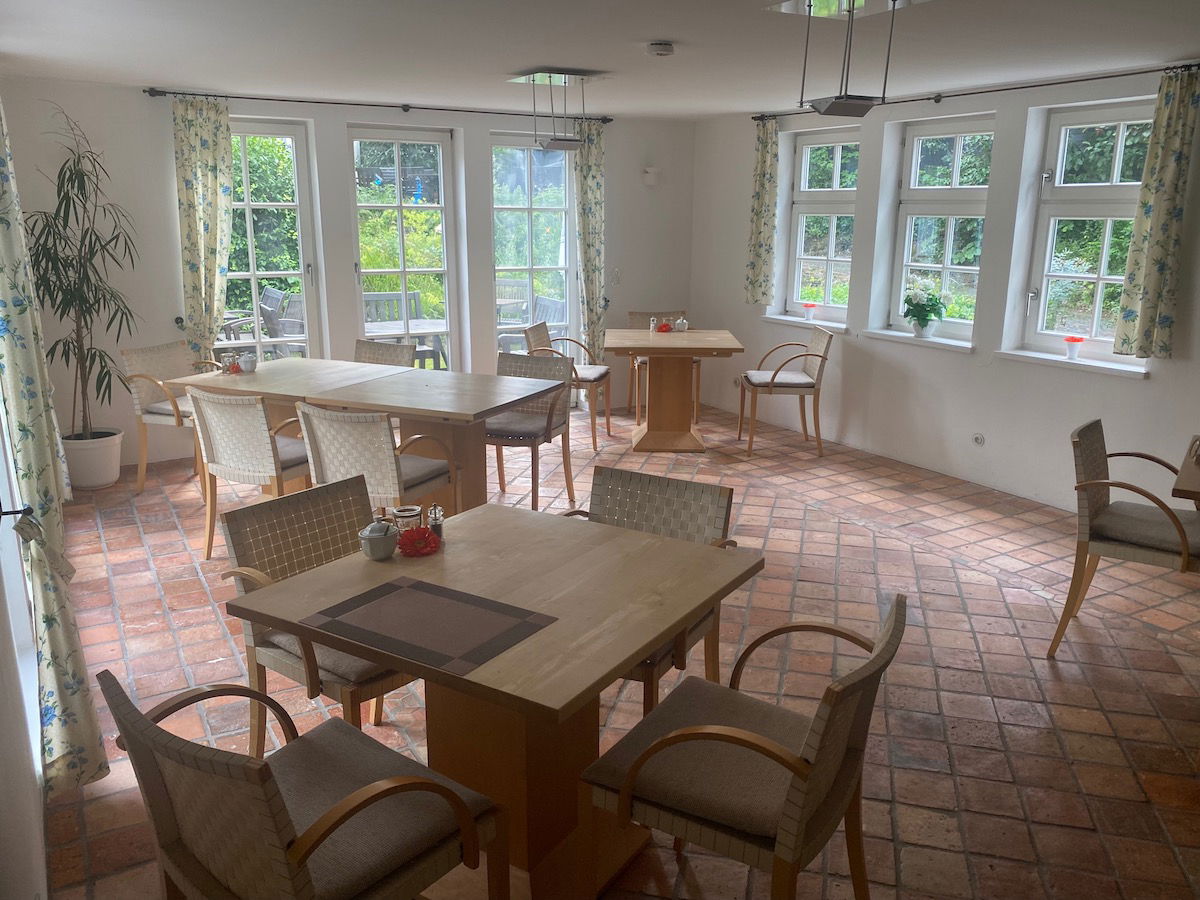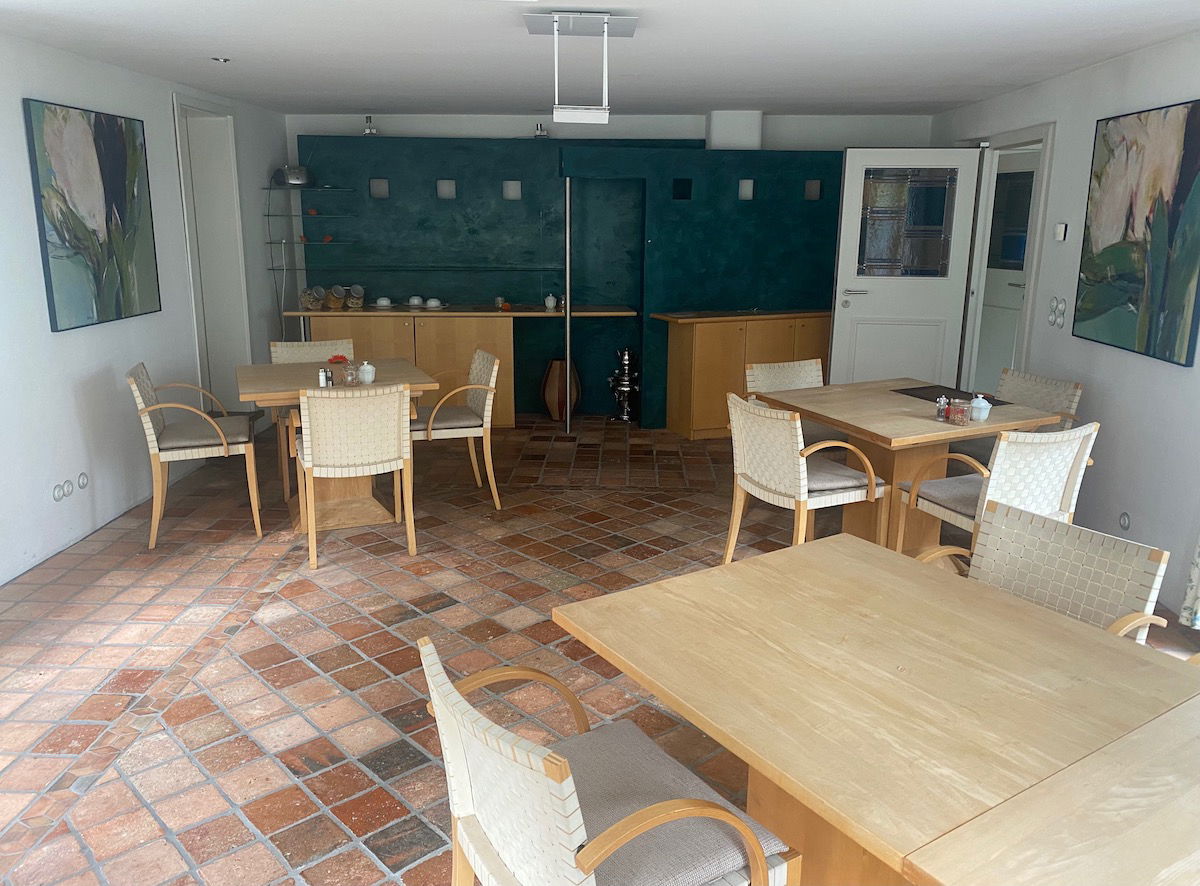 There was also a garden area so one could in theory enjoy breakfast outdoors, though it was a bit too cold for that early in the morning.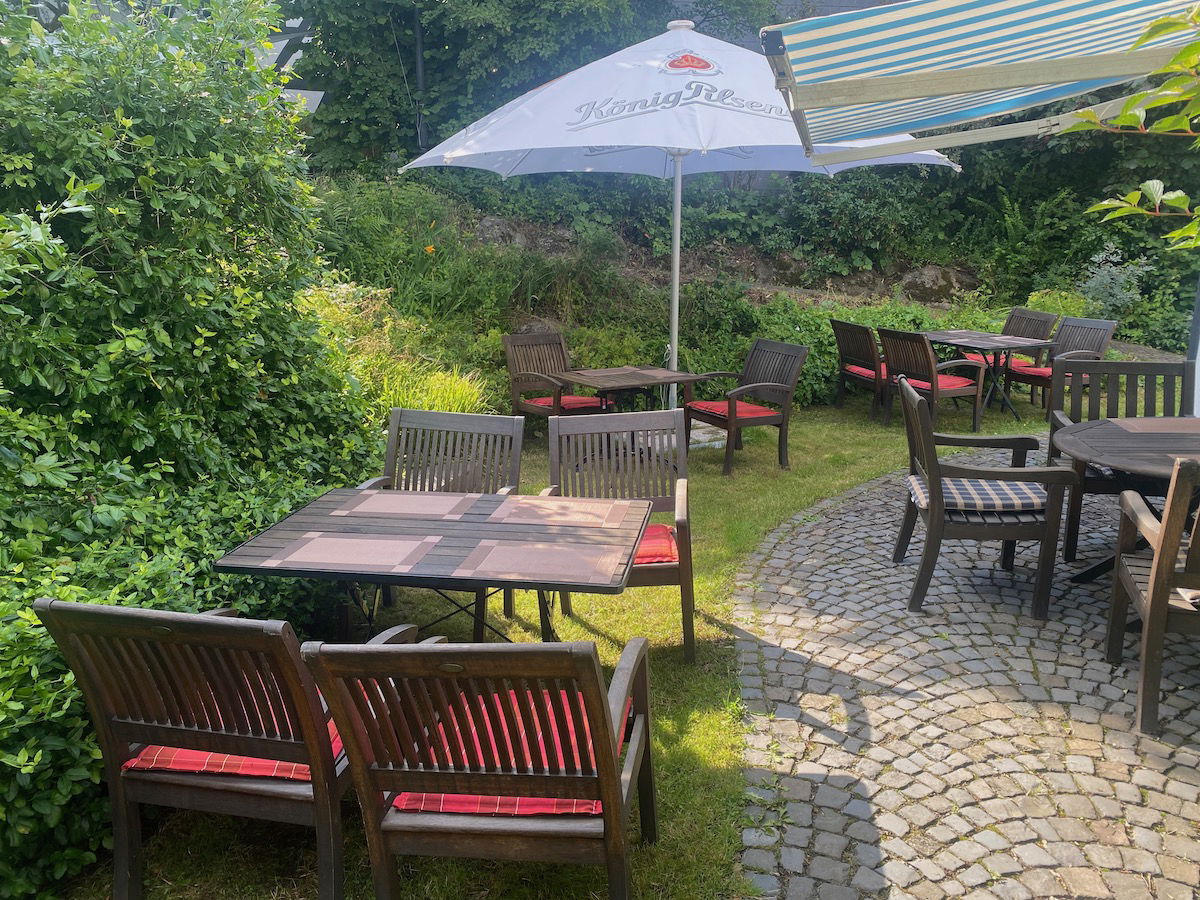 Breakfast was a feast, with a huge tray that had cold cuts and cheese, hardboiled eggs, yogurt, bread, pastries, orange juice, and coffee.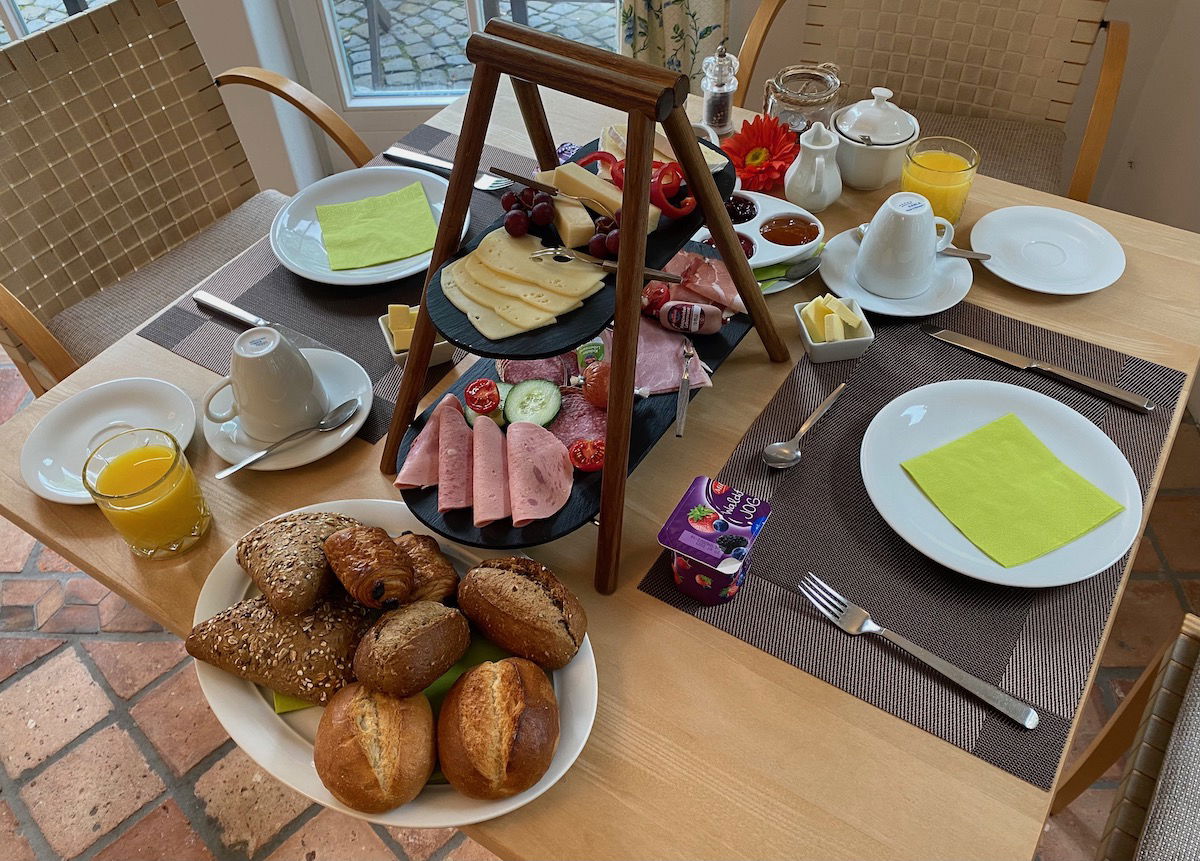 There were also a few cereal and muesli options on the counter that we could choose from.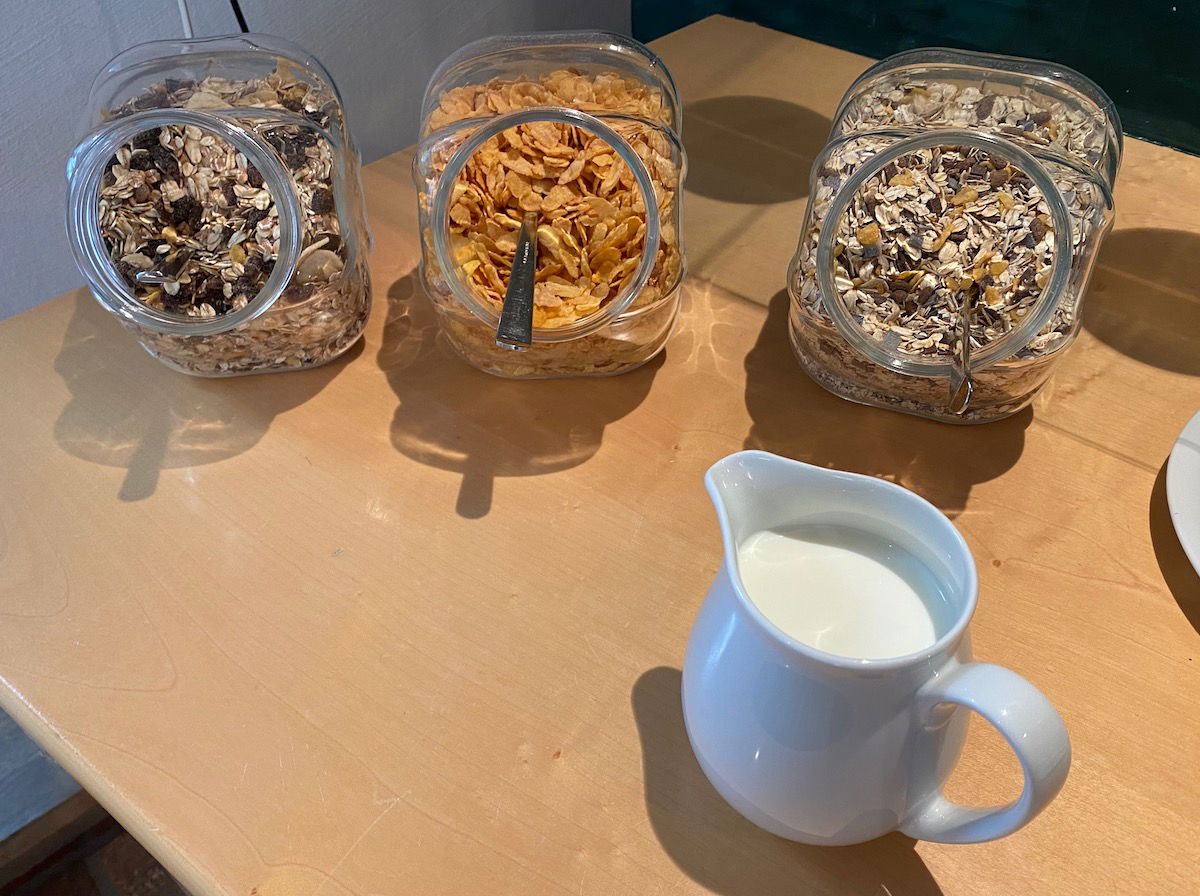 Everything tasted great, and reminded me oh-so-much of my childhood (except I'd usually beg my aunt for Nutella, or ideally Eszet Schnitten (basically thin chocolate squares), because when you're eight years old, chocolate absolutely should be a food group at breakfast. 😉
The next morning the breakfast was served slightly differently since it was someone else working, but it was still excellent.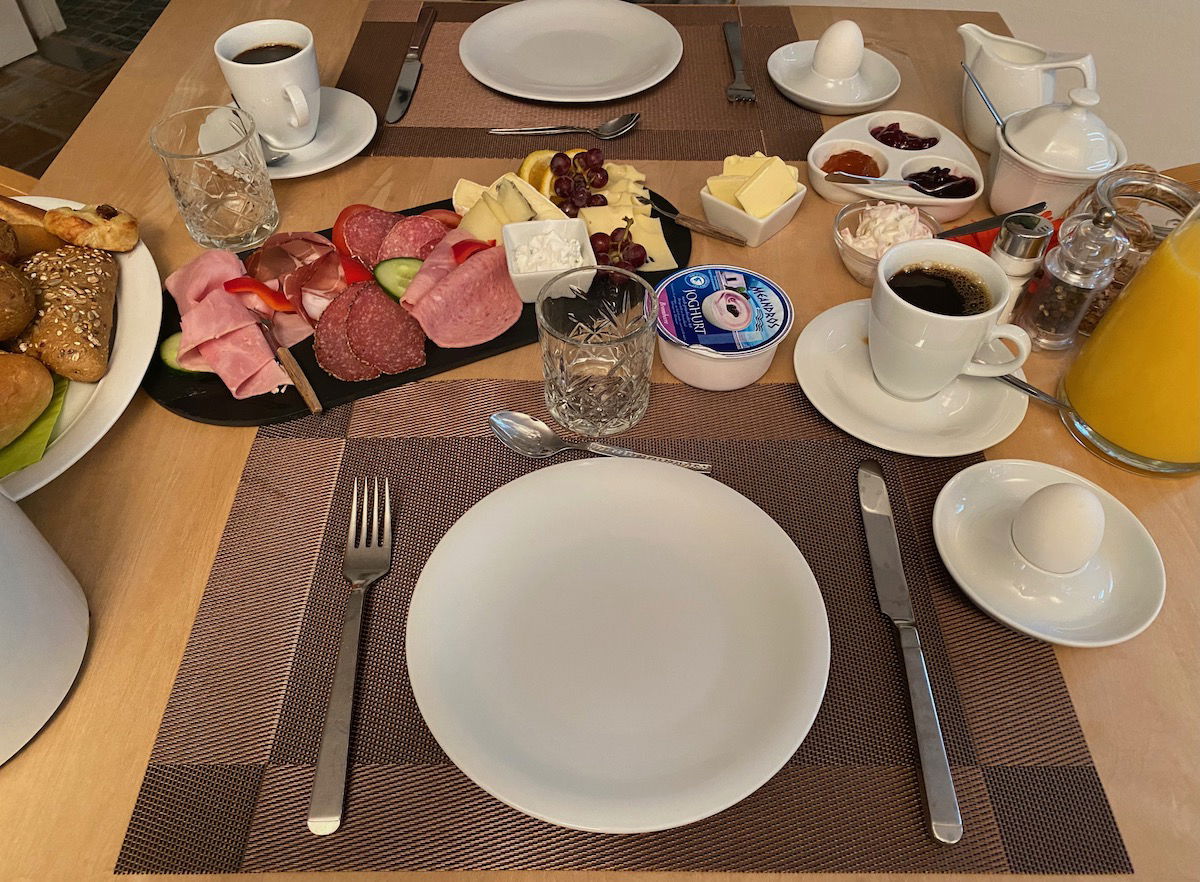 An awesome meal at Villa Busch in Haiger
While we didn't end up having a lunch or dinner at Fiester Hannes, we did have an amazing meal at Villa Busch in Haiger, which is the nearby town. Like I said, I spent much of my childhood in this town, and it wasn't exactly much of a culinary destination, beyond cute small town pub-style restaurants. I had heard that a nice new restaurant opened in town, and my gosh, this was such a fun meal.
We celebrated my aunt's birthday here with about a dozen family members. We could sit outside, and the weather was simply perfect.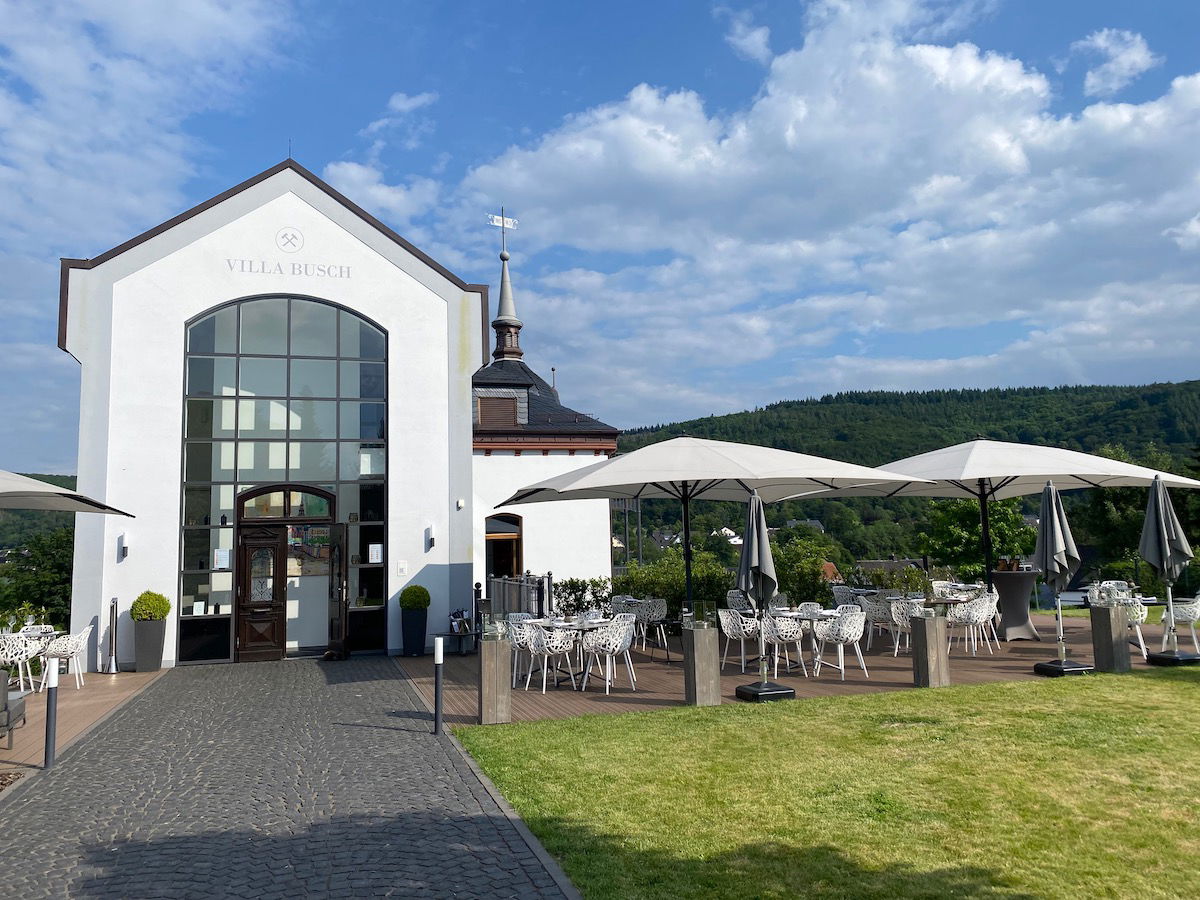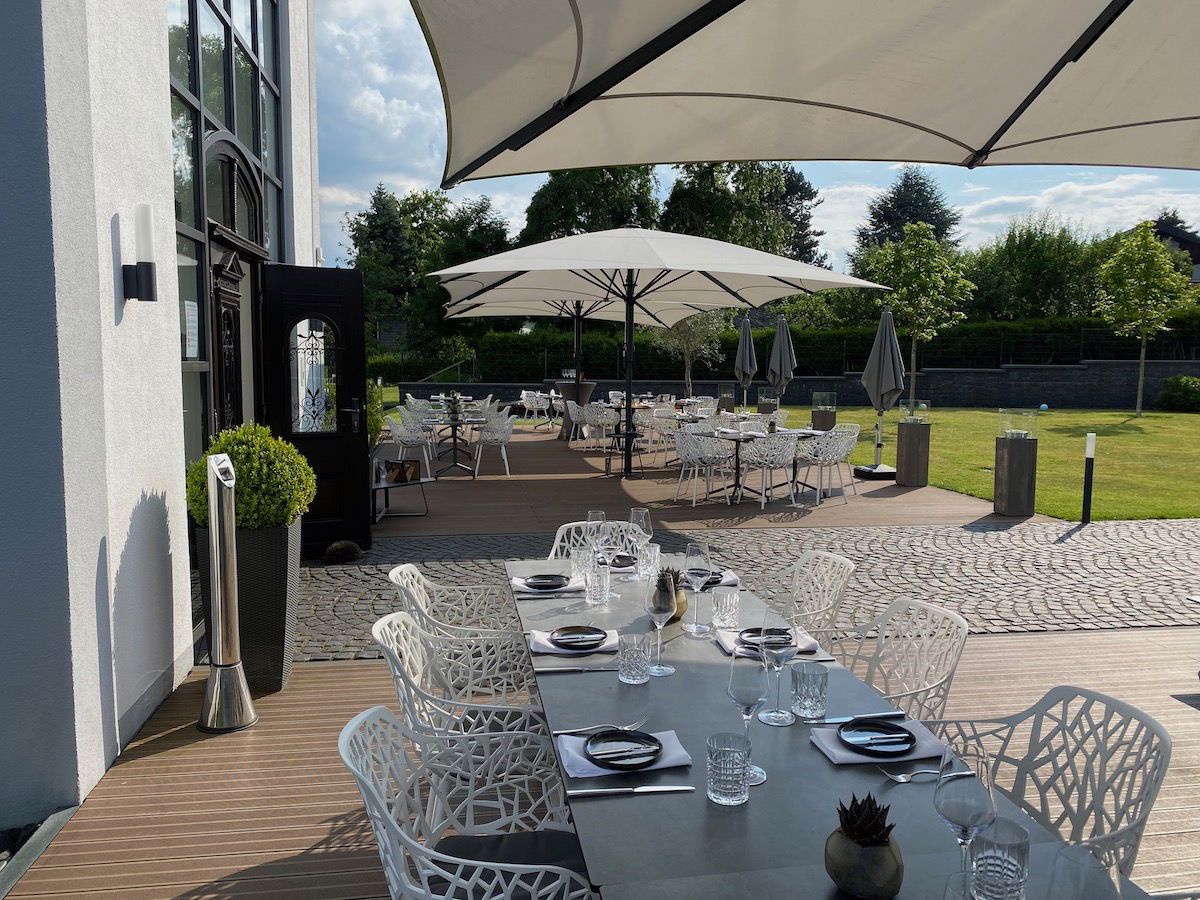 The food was also really, good. It's not often you'll find a place that serves both Thai food and Wiener Schnitzel, and does both very well, but this place did. I can't wait to return here again.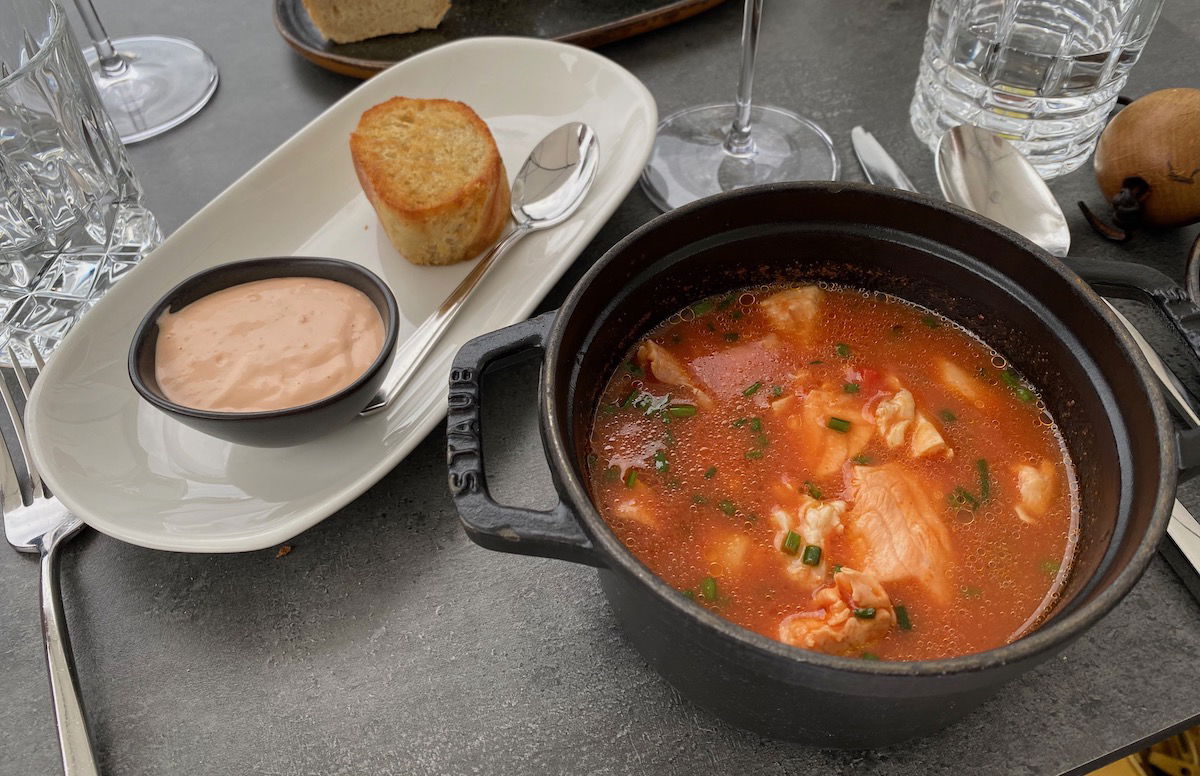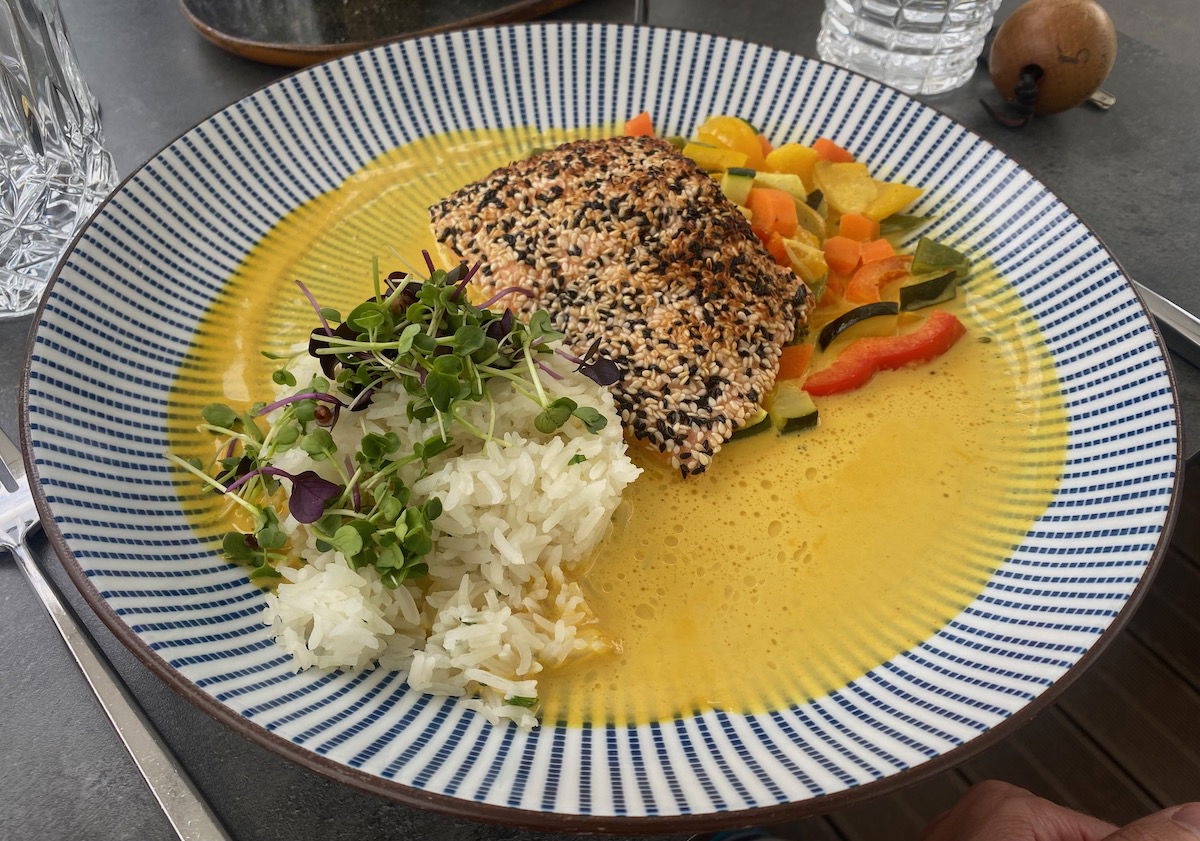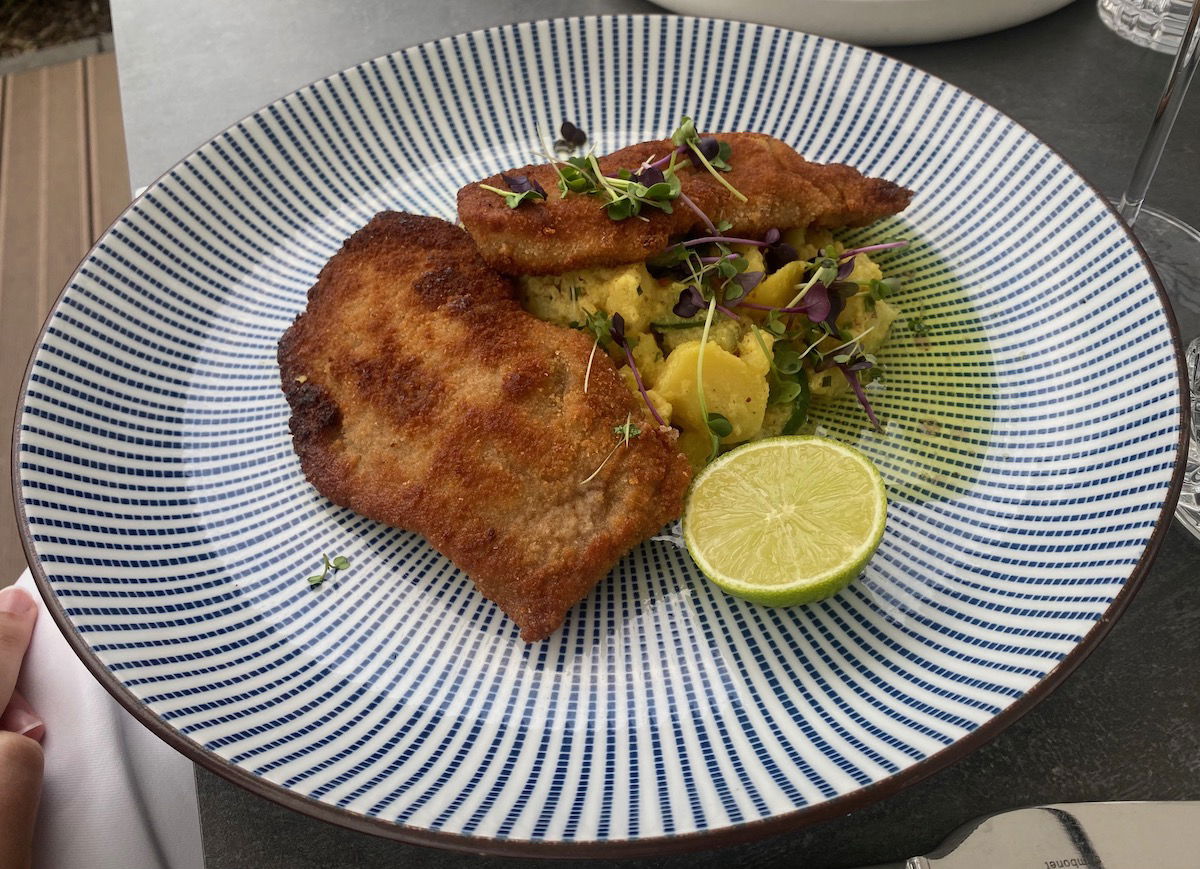 Bottom line
We had a lovely stay at Hotel Fiester Hannes. Now, I'm not suggesting tourists should be flocking to the Haiger area, unless you have a reason to be there. But for us it was the perfect place to stay.
The room was clean and well maintained, the breakfast was great, and most importantly, the employees were genuinely hospitable. It's nice to go somewhere and feel like an actual guest rather than just a number, and that's an area where this place excelled. We'll definitely be staying here again.