---
One of the things I was looking forward to about visiting Helsinki is staying at Hotel Kämp, the only Starwood property in Helsinki (and also a Luxury Collection property). The hotel belongs to American Express Fine Hotels & Resorts, and if you book through them the benefits are as follows:
Noon check-in upon arrival, when available
4PM late check-out
Room upgrade, when available
Daily breakfast for two people
A complimentary dinner for up to two people
Now, as a Platinum member the first three benefits aren't especially valuable to me since I get them anyway. The breakfast is useful since it means I don't have to give up my 500 point Starwood welcome amenity in order to choose breakfast. And the dinner for two was valuable as well. So I booked one room using an American Express Fine Hotels & Resorts rate of €170/night, while I booked the other room using a AAA rate of €160 per night.
Upon landing we took a taxi to the hotel, which took about 20 minutes and cost about €45. It was immediately apparent that the hotel had a great location in the heart of the city.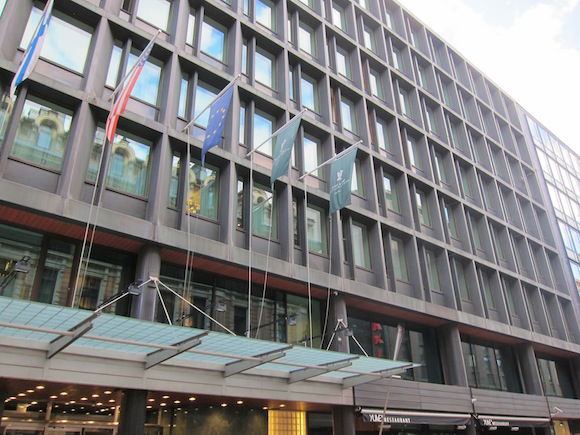 Hotel exterior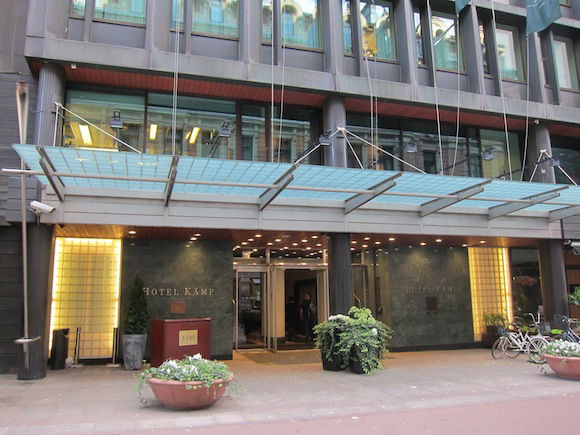 Hotel exterior
The lobby had a beautiful classic design, probably physically the highlight of the hotel.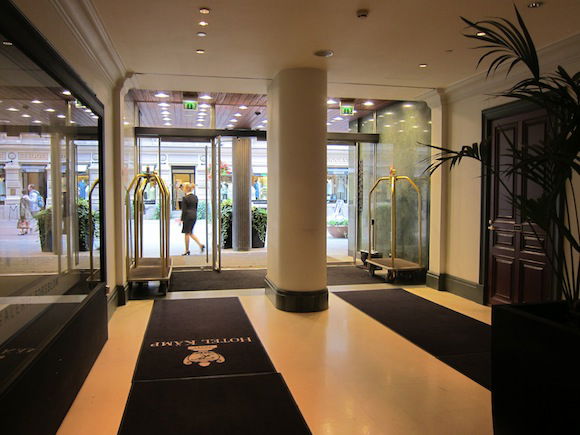 Hotel entrance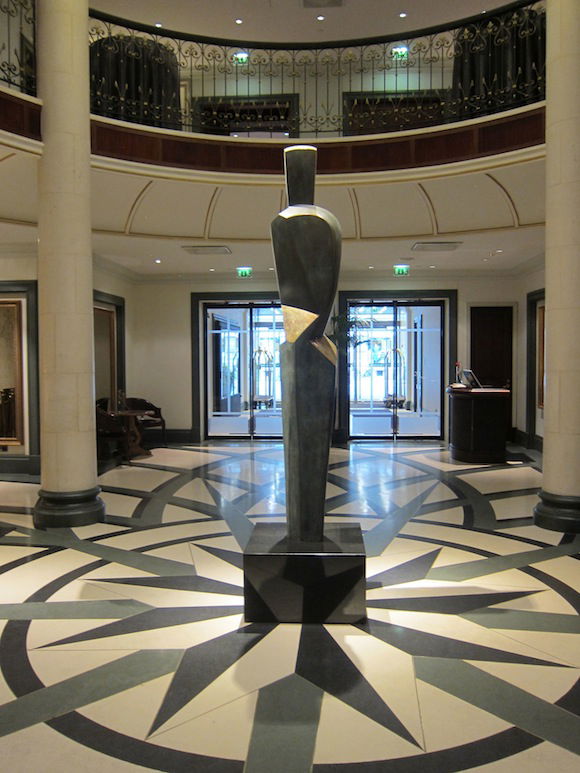 Lobby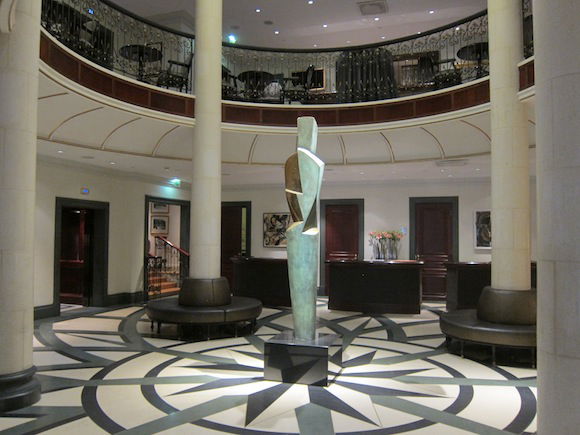 Lobby
There were two other people trying to check in ahead of us, and they were informed that their rooms weren't yet ready. So I was fully expecting we wouldn't be able to check in yet either, though when it was our turn I was happy to hear our rooms were ready (though it was a bit awkward, as the other people that were told their rooms weren't ready overheard that).
I quietly asked if they had any suites available, and the agent informed us we had already been upgraded to "premium deluxe rooms." Based on looking at the website, premium deluxe rooms are simply standard rooms on a high floor. Now, ultimately we were happy just to be able to check in early and get a nap before starting the day so I preferred a standard room over waiting for a suite, though the agent seemed quite convinced that the suites were all sold out, despite the website showing more than a handful still for sale.
My room was on the 8th floor, room 816.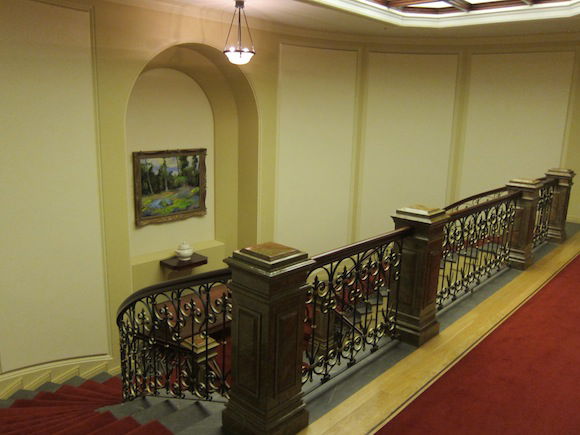 Hotel stairway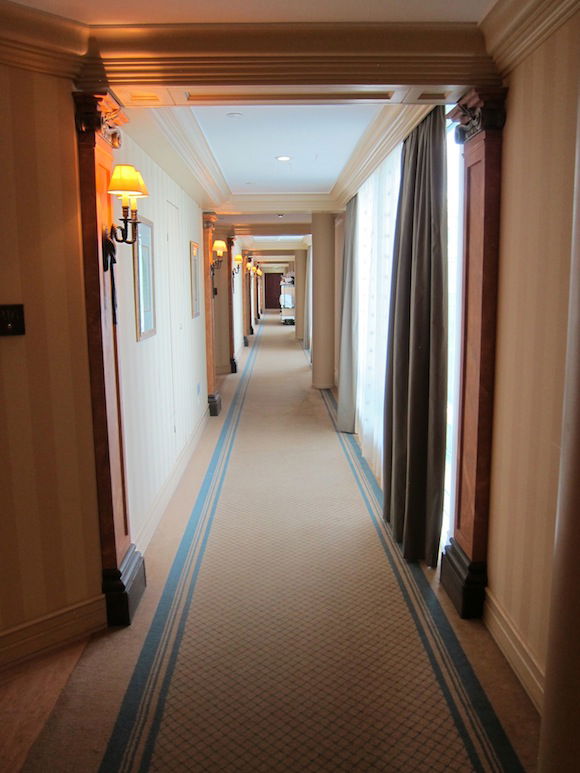 Hotel hallway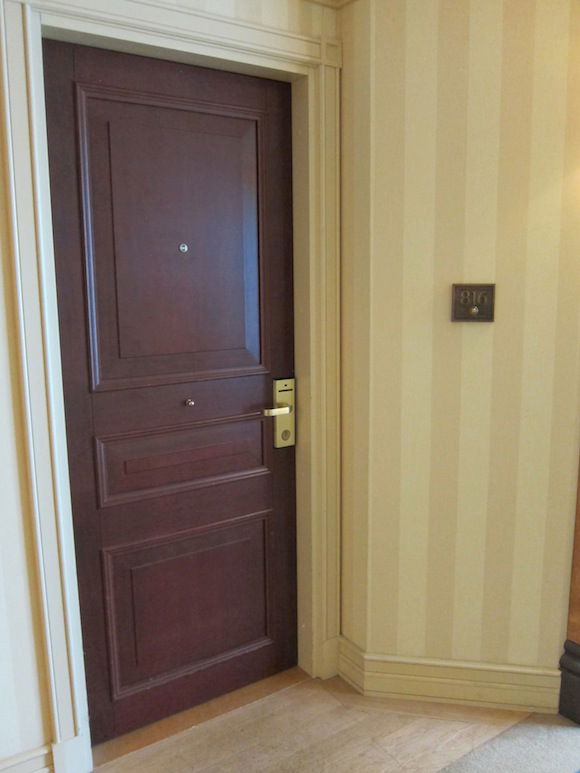 My room, 816
I find the Starwood Luxury Collection properties to be pretty "unique" on the whole. While there are some exceptions, for the most part they're hotels that are a bit past their prime and don't seem to want to pay for a renovation.
For a standard room, I found the room to be quite spacious at over 350 square feet. There was a comfortable king size bed, a chair with ottoman, and a desk by the window.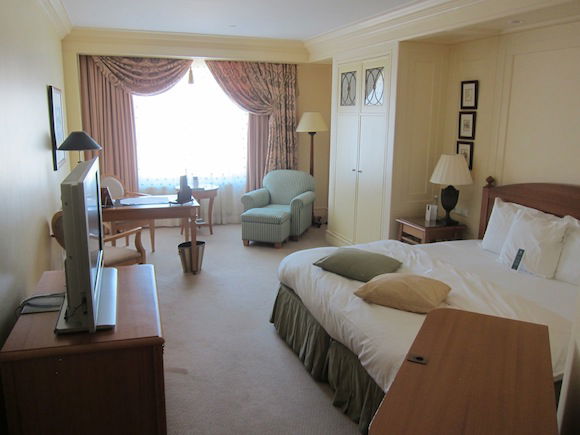 Premium deluxe room

Premium deluxe room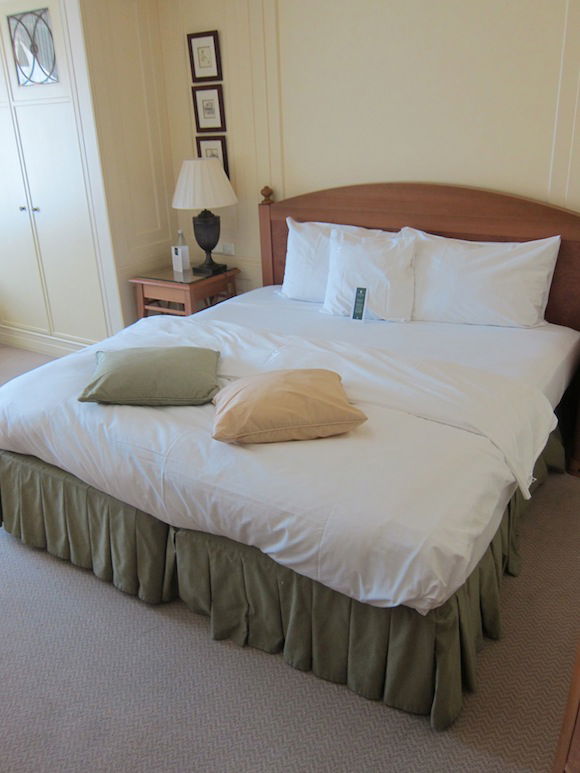 King bed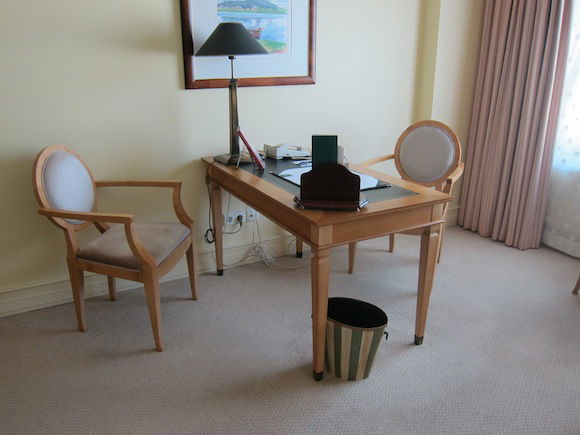 Desk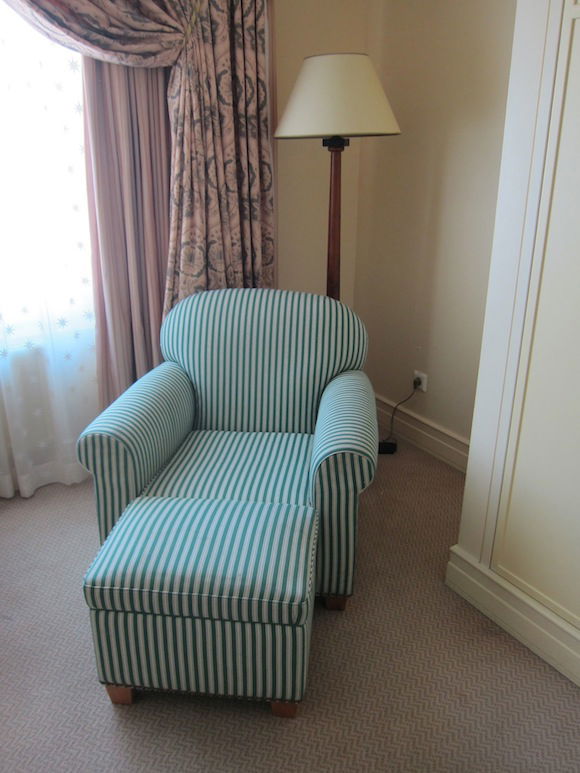 Chair with ottoman
The room faced the courtyard, so views were non-existent.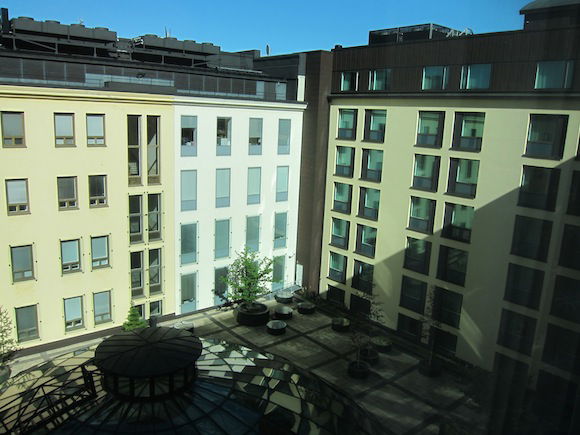 View from the room
The bathroom was the highlight of the room, with a nice bathtub and walk-in shower.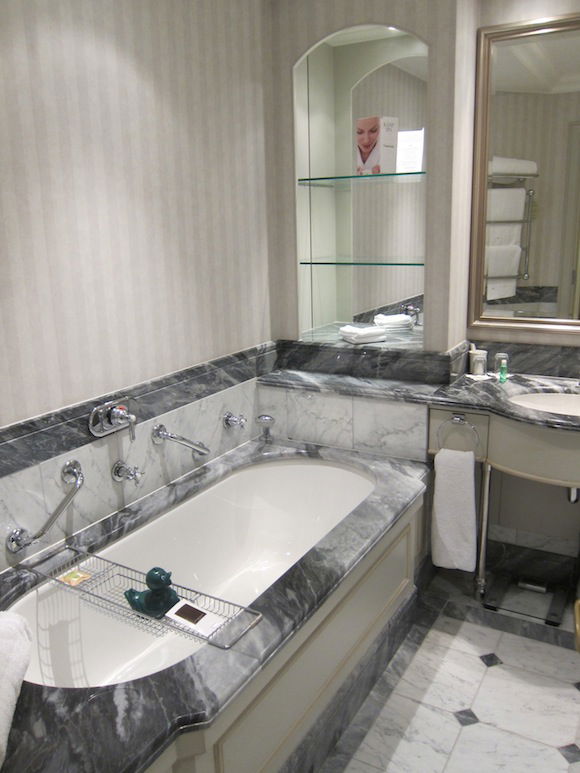 Bathtub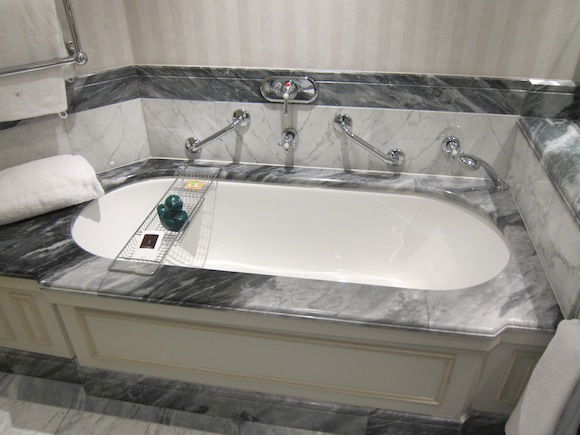 Bathtub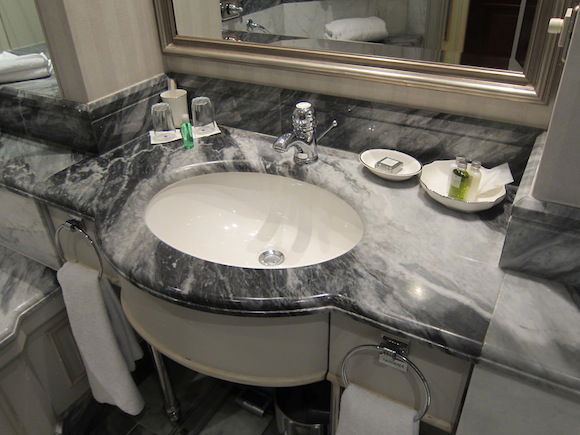 Sink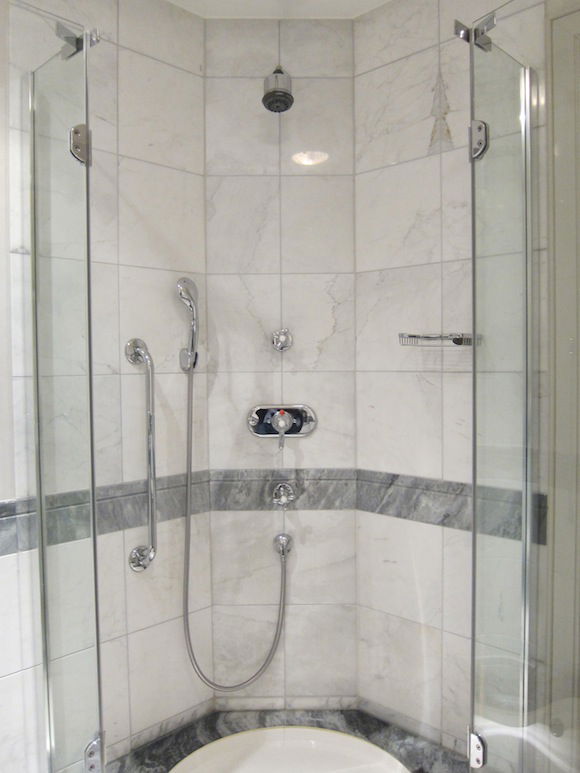 Shower
Shortly after getting to the room I was delivered a letter with the voucher for our complimentary dinner. Usually I find that when a hotel offers a Fine Hotels & Resorts dinner you can order what you'd like off the menu up to a certain dollar limit, but this hotel has a three course "Amex Menu."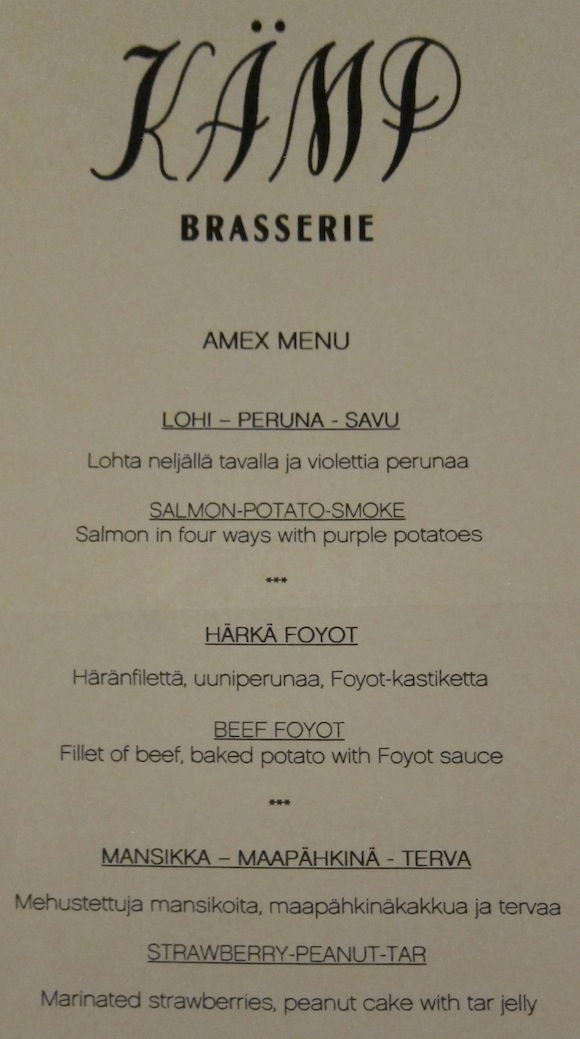 Menu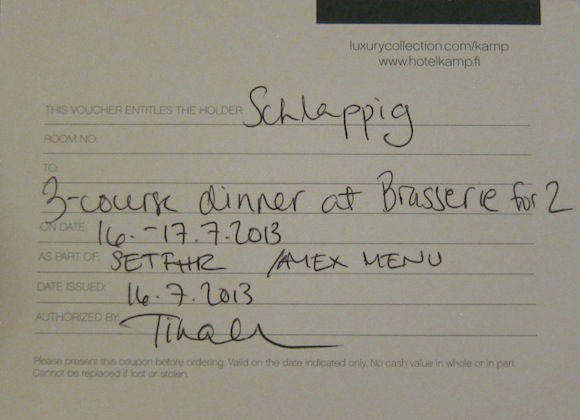 Voucher for dinner
So the first night we had dinner at Brasserie Kämp on their terrace, which offers great views of the nearby streets. Like I said above, there was a set menu which I found a bit restrictive, especially since there weren't any choices, though fortunately I liked all the things they served.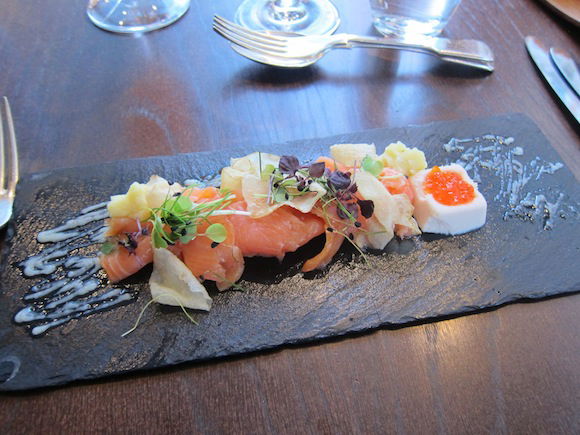 Salmon with purple potatoes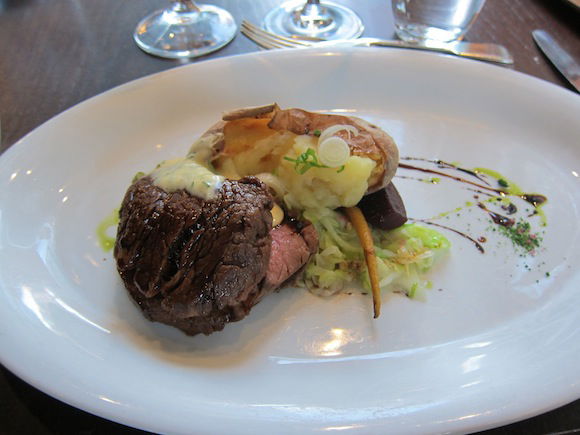 Fillet of beef and baked potato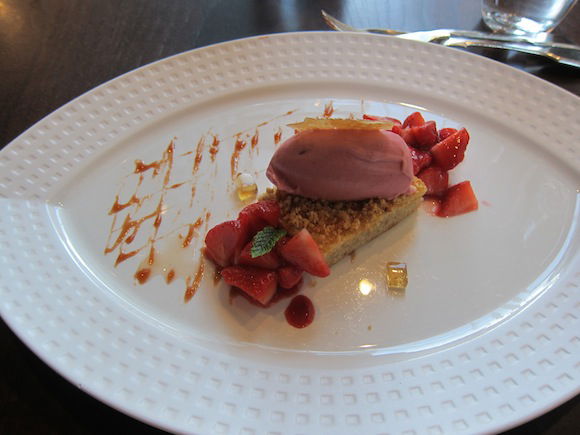 Strawberries and peanut cake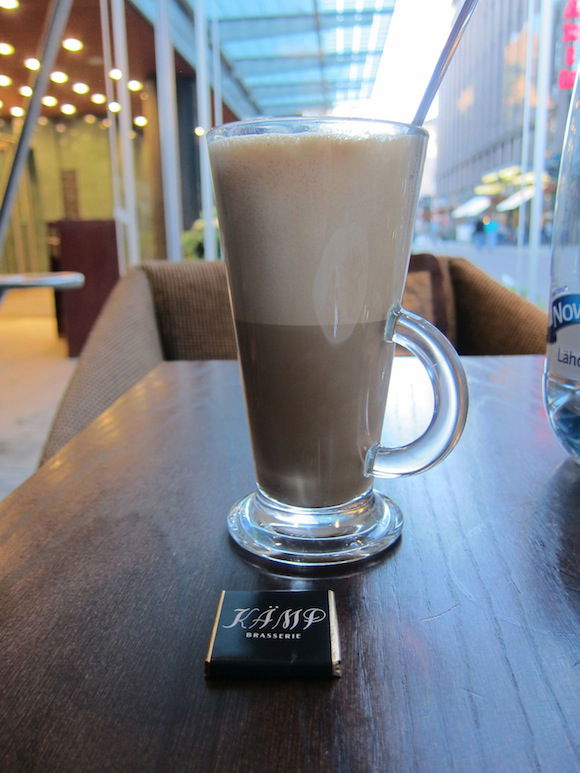 Cafe latte to finish off the meal
Breakfast was also served in the restaurant starting at 6AM, and both the Platinum and Fine Hotels & Resorts breakfast benefit got you access to the full buffet.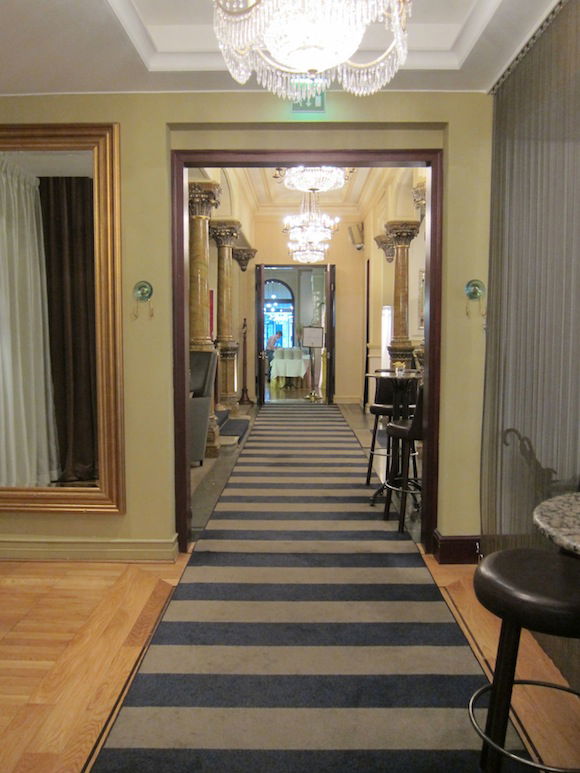 Entrance to the restaurant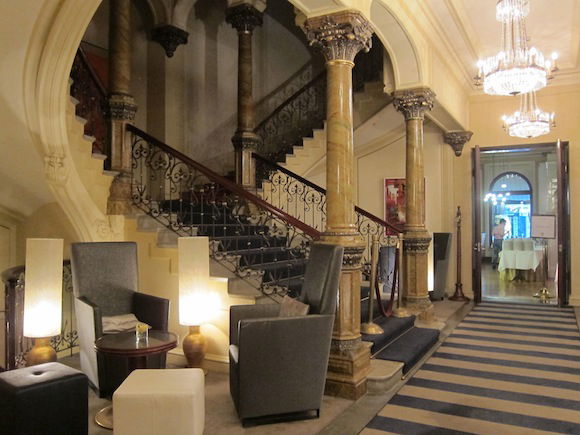 Entrance to the restaurant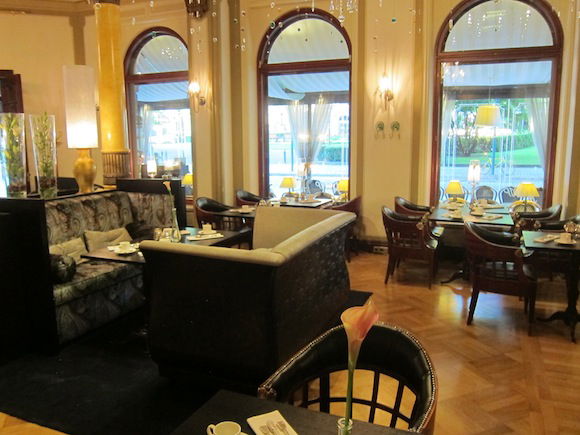 Restaurant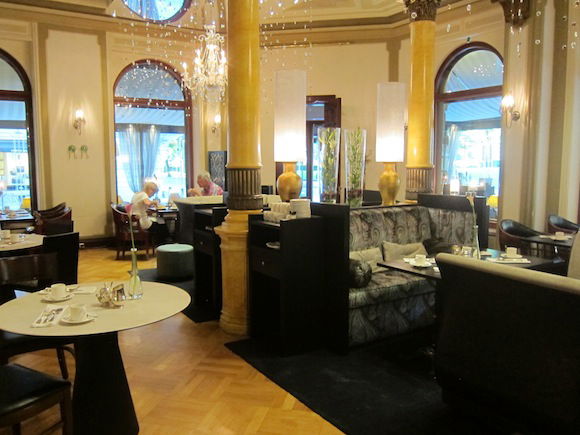 Restaurant
The buffet consisted of cereal, yogurt, pastries, fruit, fish, cheese, meat, salad, eggs, etc. The service in the restaurant was a bit slow and not especially friendly, as I felt like I was inconveniencing the staff whenever I asked for a drink refill.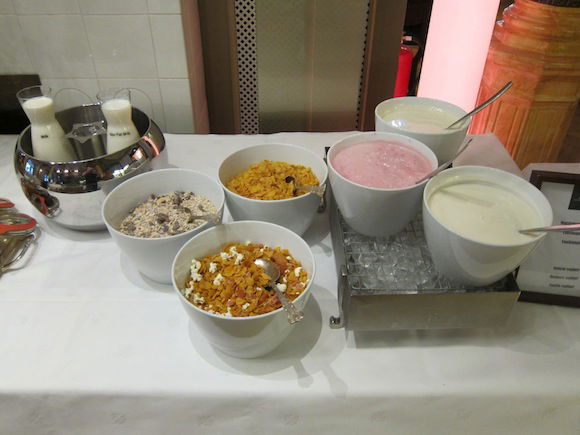 Buffet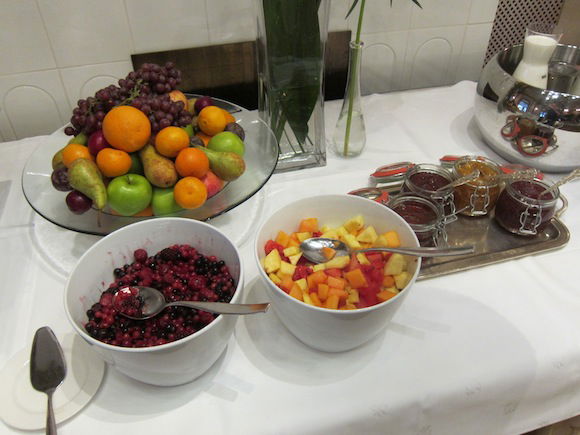 Buffet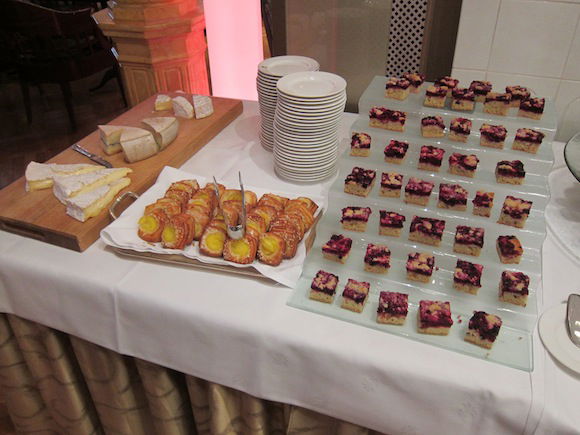 Buffet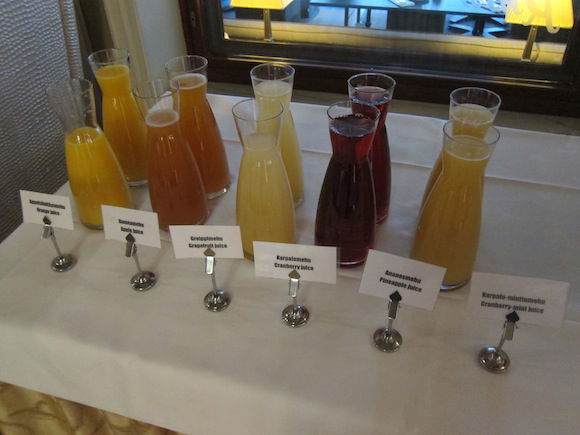 Buffet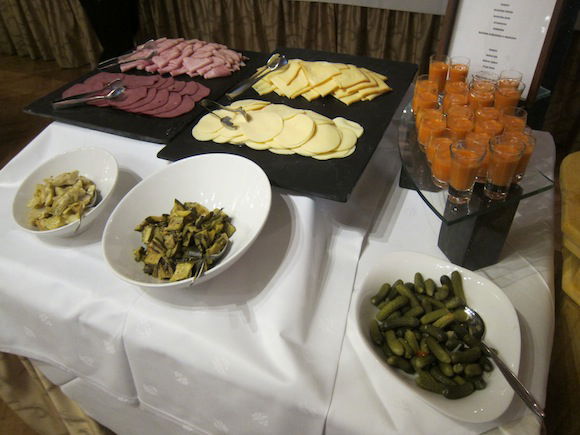 Buffet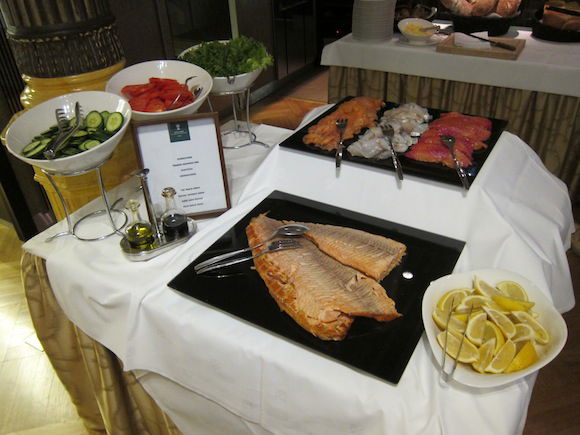 Buffet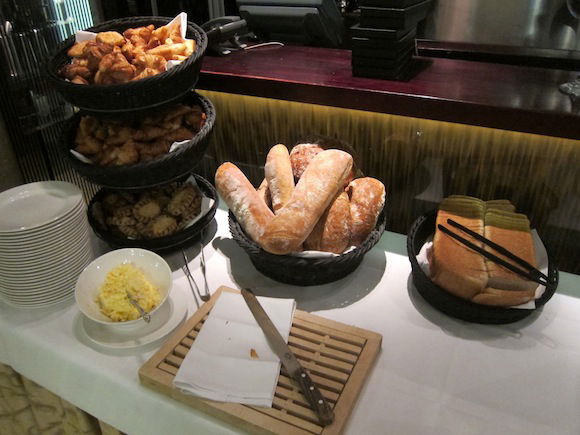 Buffet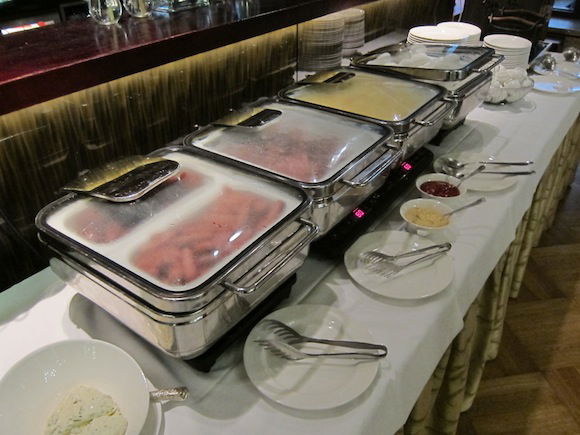 Buffet
The only other facility worth mentioning is the gym, which has fairly modern equipment for a Luxury Collection property.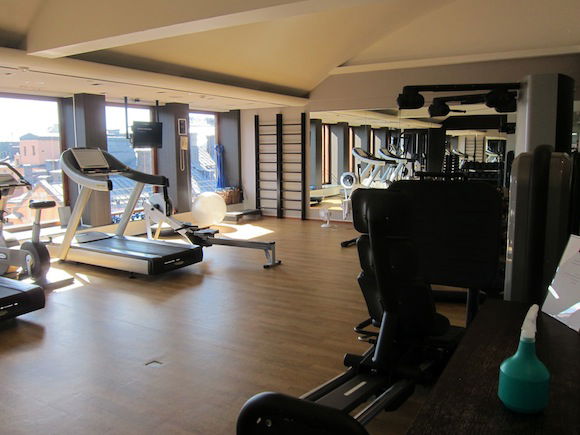 Gym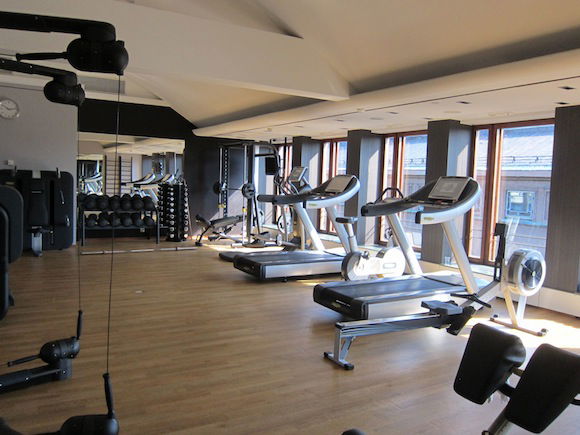 Gym
Summing it up, the hotel had a great location and was nicely designed/decorated. It could use a refresh, but the Helsinki hotel market doesn't seem all that competitive, so I can see why that's probably not a priority.
The one area where the hotel disappointed was with service. It's not that the employees were actively rude, but I didn't come across anyone that smiled or actually seemed happy to be there. Beyond that, there were also some issues related to the birthday of a friend staying at the hotel at the same time, which left me a bit dumbfounded.
So I wasn't blown away by this hotel, but if I were back in Helsinki I'd probably stay here again due to a lack of better options.