---
UPDATE: American has significantly invested in enhancing their lounge experience, and opened the Flagship Lounge in Chicago. I visited in 2017, and you can see this post for a full, detailed review.
My flight from Seattle landed around noon, so I headed straight to the Flagship Lounge located at the end of the "K" concourse. While the Flagship Lounge is technically an international first class lounge, OneWorld Emerald members also have access to it, so it's a nice perk of being an Executive Platinum member.
The Flagship Lounge agents are almost always exceptionally friendly, and once I was checked in they proactively checked the flight status for my flight to tell me the departure gate and confirm we would leave on time.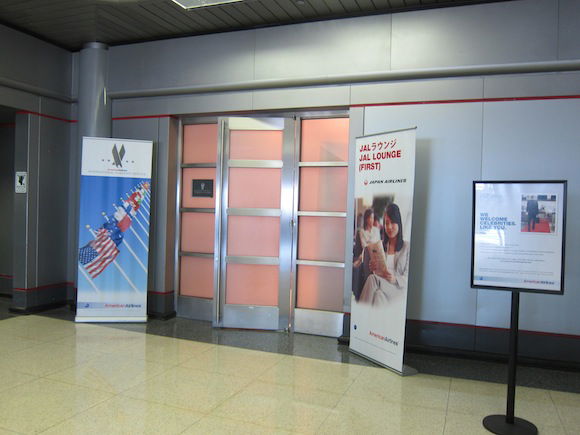 Lounge entrance
The lounge is a bit on the small side and could use a refresh at some point. It features plenty of seating, and to my surprise the lounge was almost completely empty when I was there, which I rarely find to be the case. Yes, the lounge gets really busy in the evenings before the transatlantic departures, but in this case it was just about deserted.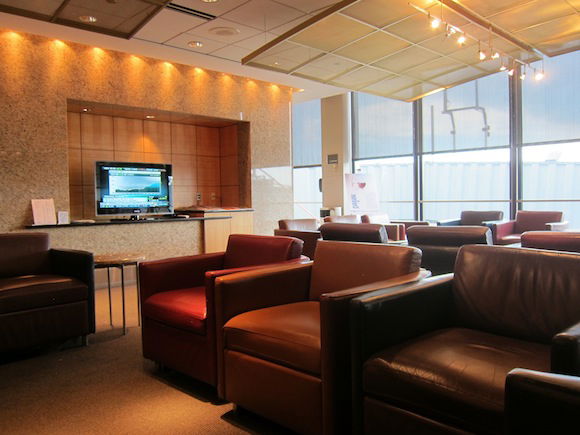 Seating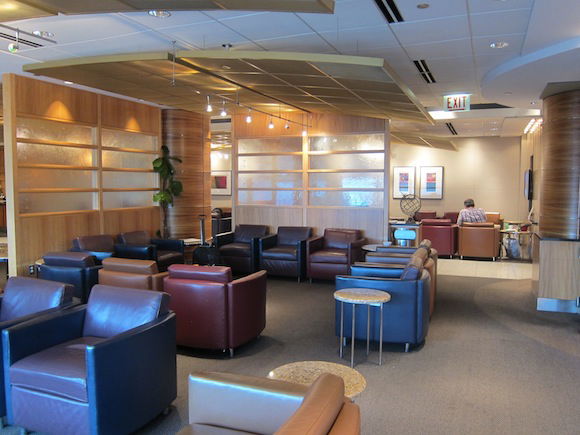 Seating
There's also a small business center at the end of the lounge as well as a separate "quiet" room, which used to be a smoking room back in the day.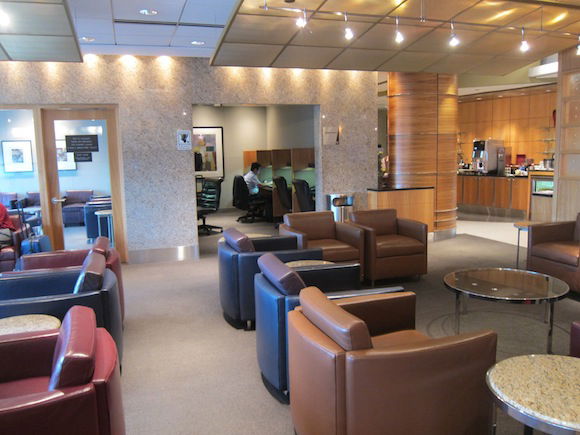 Seating
The buffet consisted of "light lunch" options, including veggies, soup, finger sandwiches, sushi, cheese, fruit salad, brownies, etc.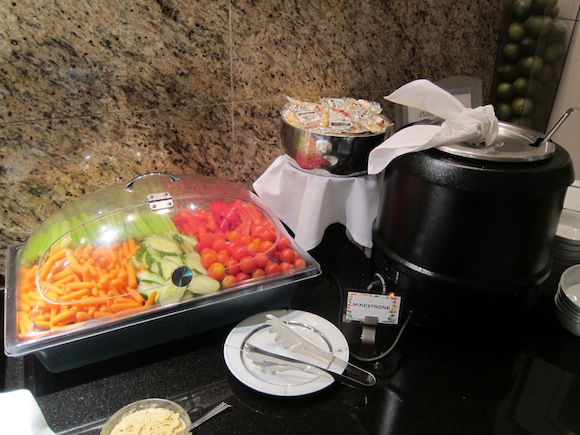 Buffet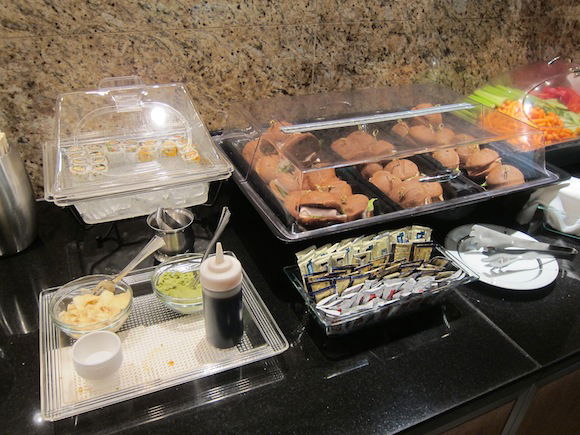 Buffet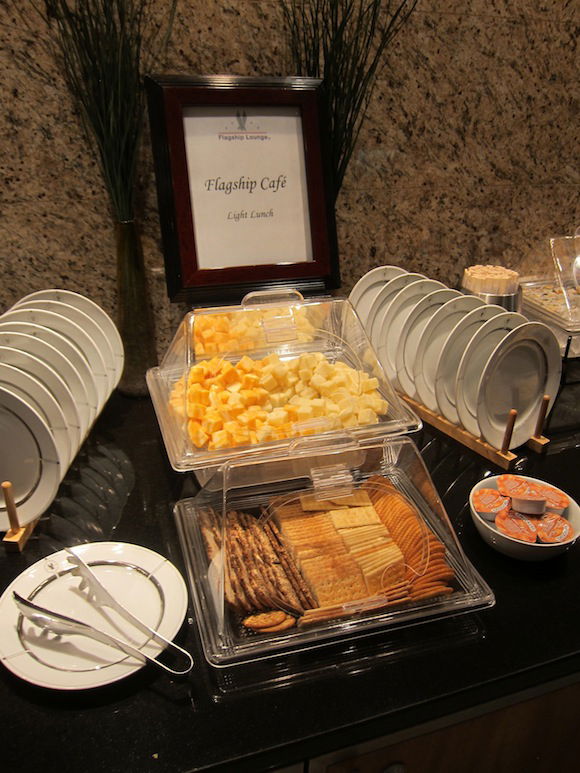 Buffet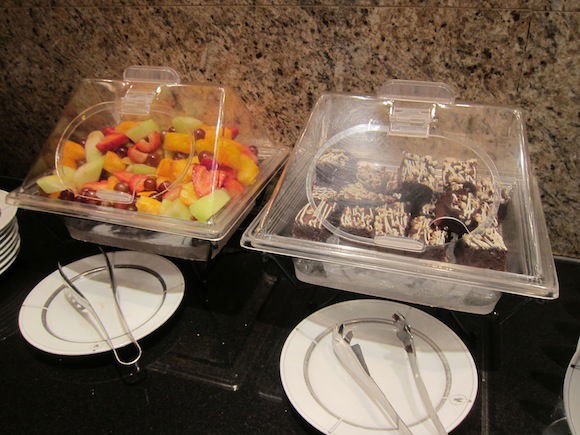 Buffet
There was also an open bar with a pretty decent selection.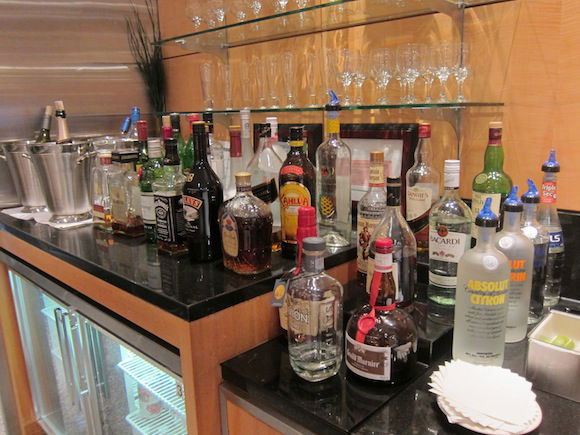 Open bar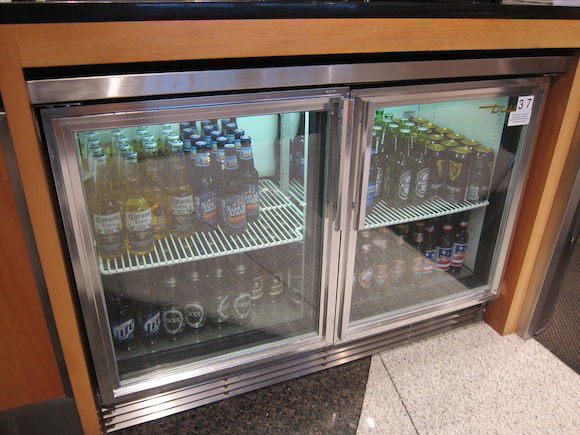 Drinks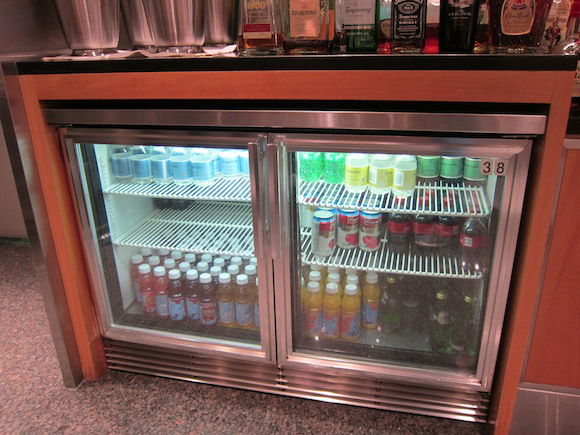 Drinks
I was most excited about the yogurt covered pretzels they had in a dispenser, which I hadn't seen before. Yogurt covered pretzels are probably the greatest thing ever invented, so I might have had one… or a hundred.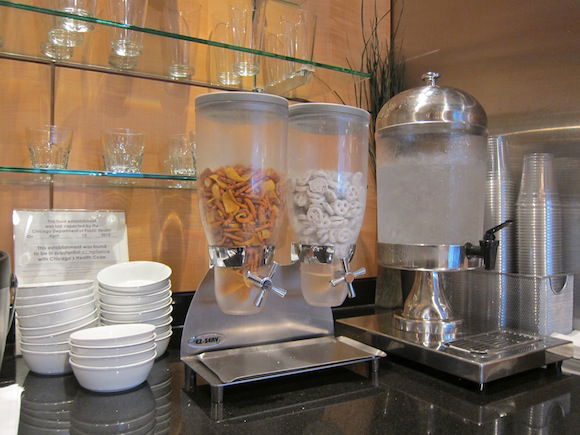 Snacks
I spent most of my layover catching up on work, and Andrew joined me at around 1PM when his flight landed from DC.
At around 3PM we headed to our departure gate, K13, which was just a two minute walk away. There we saw the 767 that would take us to Helsinki, which was even painted in American's new colors.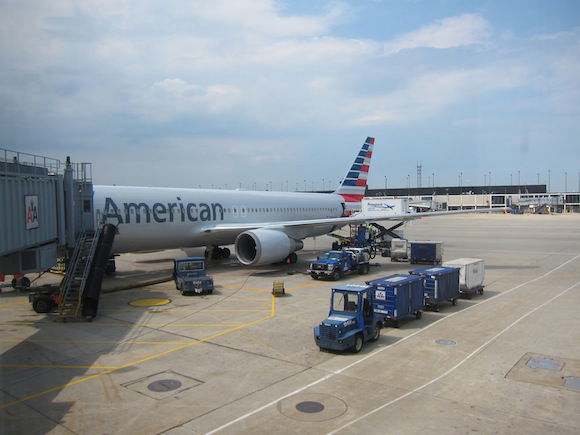 Our plane to Helsinki
Within a few minutes of us getting to the gate business class boarding was called, so on we went.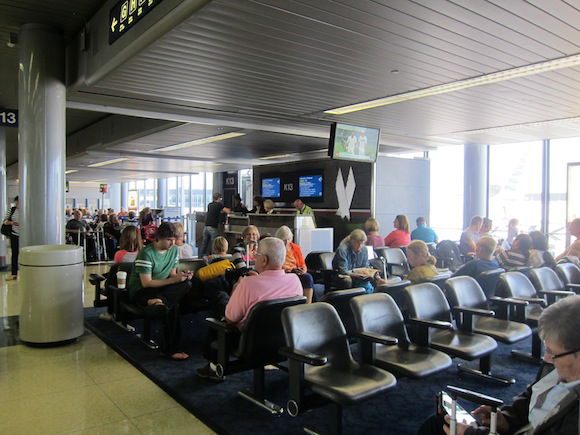 Our departure gate