---
We headed to our departure gate at around 1:45PM for our 2:30PM departure, and there was a security checkpoint set up that you had to pass through to enter the gate area. No, they didn't search your bags, but rather asked "important security questions." I've been subject to the "security questions" a million times before at Heathrow, though my gosh, they were even more over the top here.
Each person must have been grilled for a good three to five minutes. They get really close to your face and say "I want to have a conversation with you about the safety and security of today's flight." Being the smartass that I am, I responded with "perfect, so I assume the pilots are well rested and the plane has no maintenance issues?" I don't think she quite got that I was kidding, because she stared at me for a few seconds and then said "yes, probably."
She then proceeded to ask me every question imaginable about… everything. Why was I in Helsinki? Why do I have Global Entry? What electronic devices do I have in my bag? When did I purchase each of them? When did I pack my bag? Where did I pack my bag? When did I buy my bag? Who did I buy it from? Do I love Amur-ica? Okay, maybe not that last part…
I can appreciate the importance of security, but I had the hardest damn time keeping a straight face. Though I'll give them the benefit of the doubt and assume it's behavior detection as opposed to the actual answers they're looking for.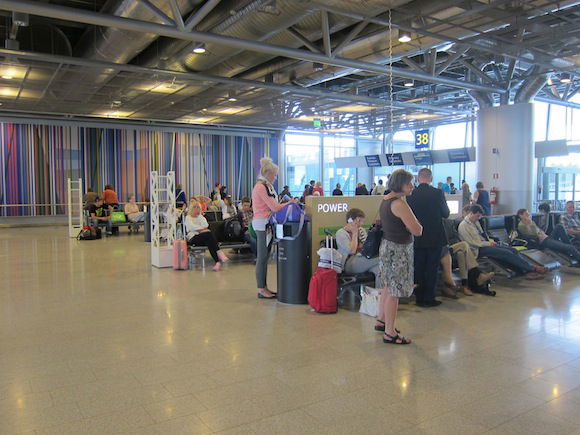 Departure gate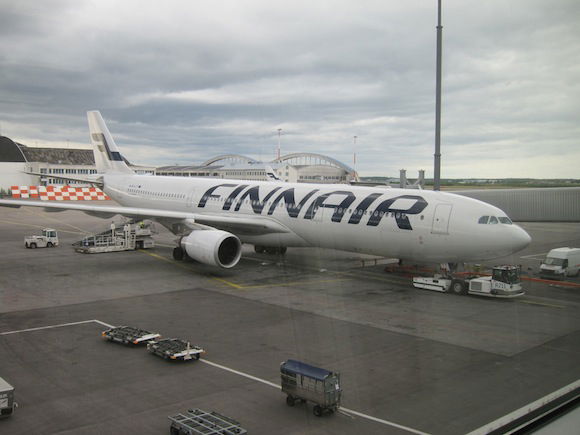 Finnair A330 bound for New York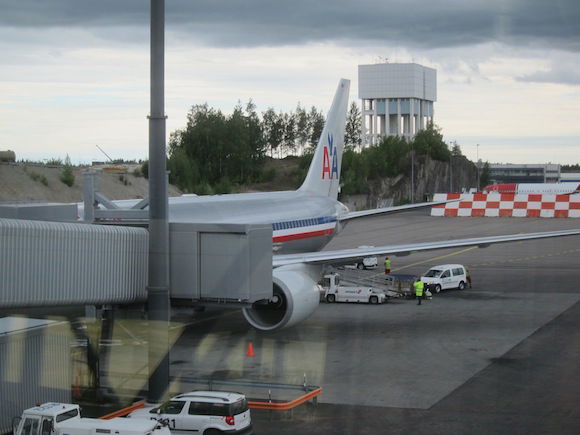 Our 767 to Chicago
At around 2PM business class boarding began.
American 131
Helsinki (HEL) – Chicago (ORD)
Thursday, July 18
Depart: 2:30PM
Arrive: 3:55PM
Duration: 9hr25min
Aircraft: Boeing 767-300
Seat: 5H (Business Class)
We were seated in seats 5H & 5J, a pair of window and aisle seats towards the back of the cabin.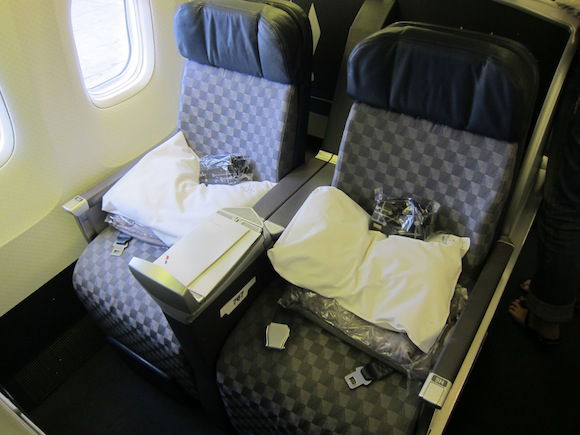 Our seats, 5H & 5J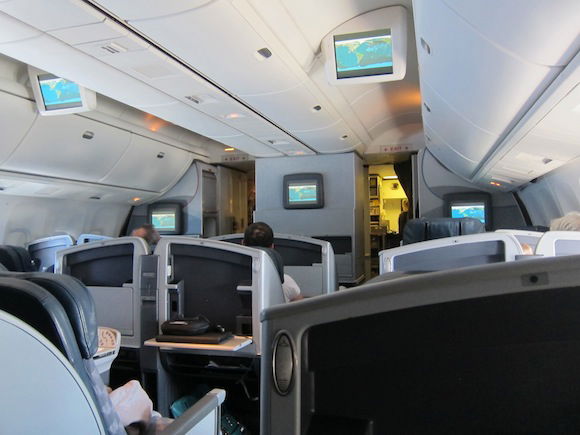 Cabin from row five
At our seats were pillows, blankets, and the amenity kit.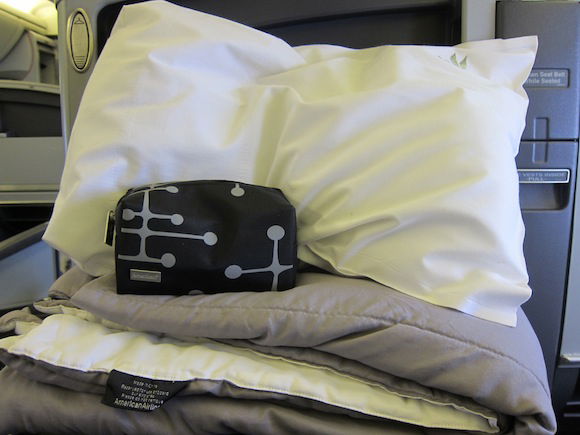 Pillow, blanket, and amenity kit
Within a few minutes of settling in we were offered pre-departure beverages. I selected water.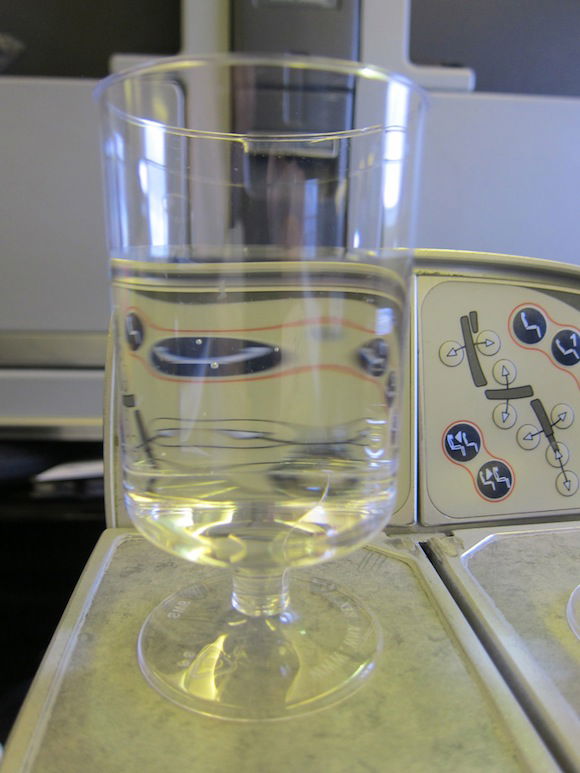 Pre-departure water
About 10 minutes later menus were distributed.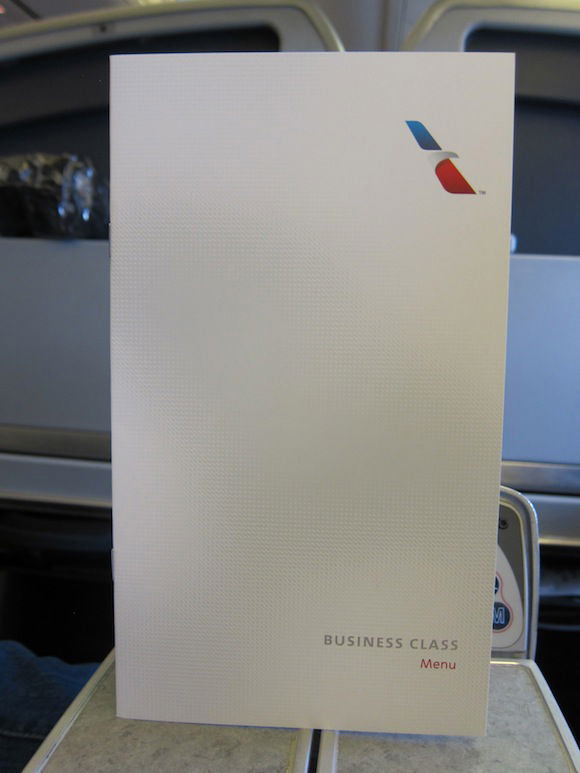 Menu
By the time the door closed there were maybe 10 empty seats in business class, so much like the outbound it wasn't a full load. The captain came on the PA to advise us of our flight time of nine hours, anticipating we'd arrive on-time in Chicago.
We pushed back a few minutes early, right as the Japan Airlines 787 pulled in at the gate next to us.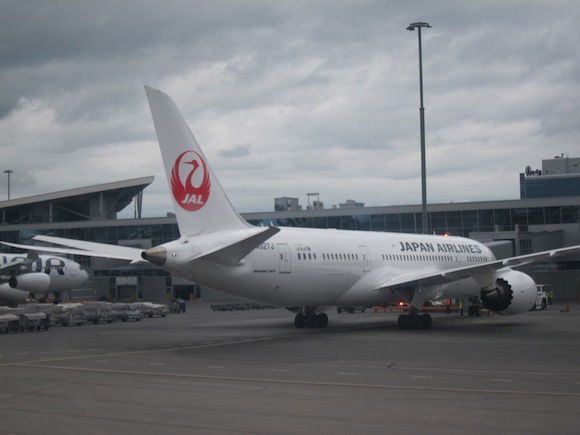 Japan Airlines 787
Several Finnair A330s and A340s were arriving around this time from Asia, as they turn around back to Asia a couple of hours later.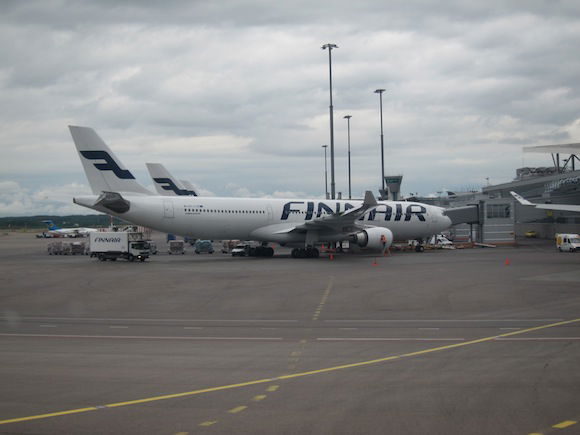 Finnair Airbus fleet bound for Asia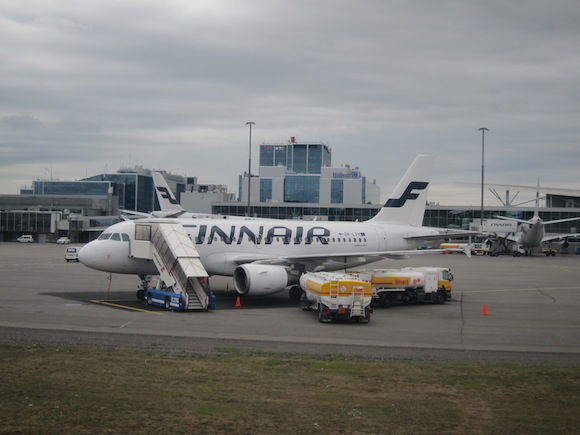 More Finnair!
We taxied out to runway 22R, which took about 10 minutes, at which point we were number one for takeoff.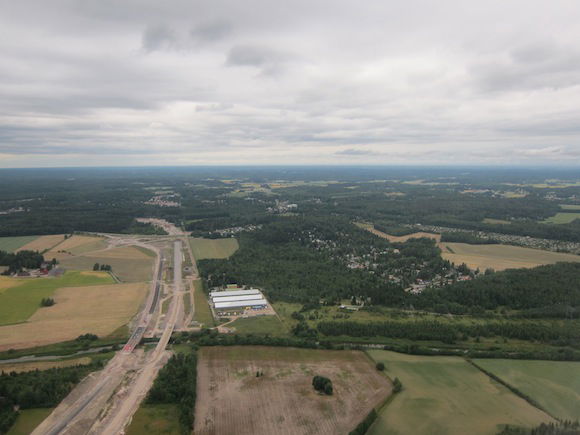 Views after takeoff
The climb out was smooth, and about 20 minutes after takeoff the seatbelt sign was turned off and service began, starting with the Samsung Galaxy tablets being distributed. That was followed quickly by the lunch service.
The menu read as follows: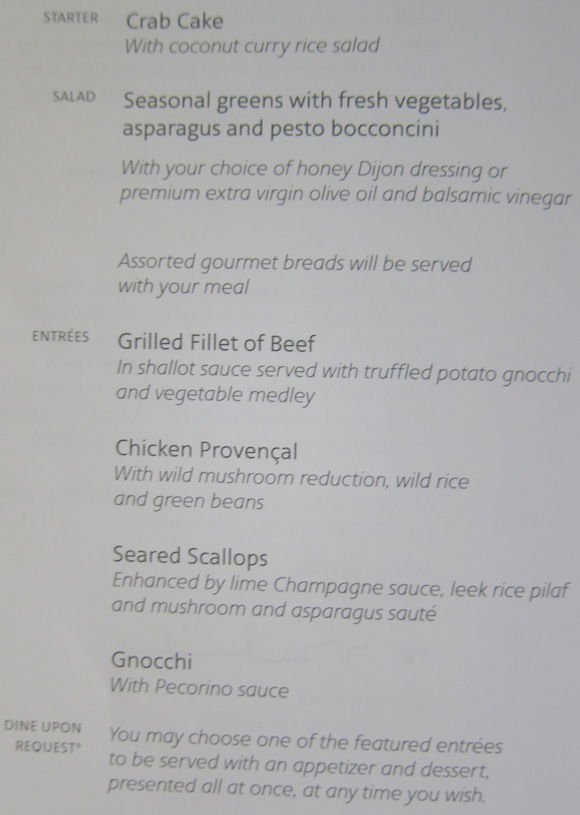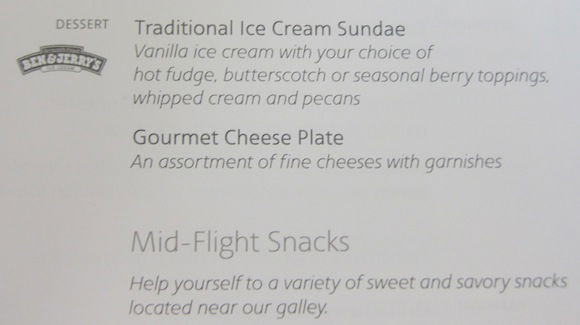 The wine list read as follows: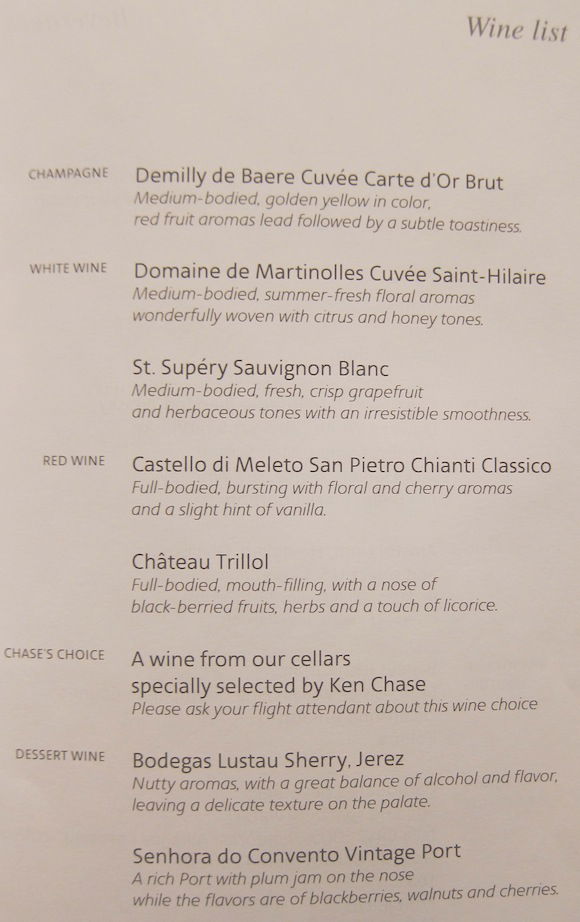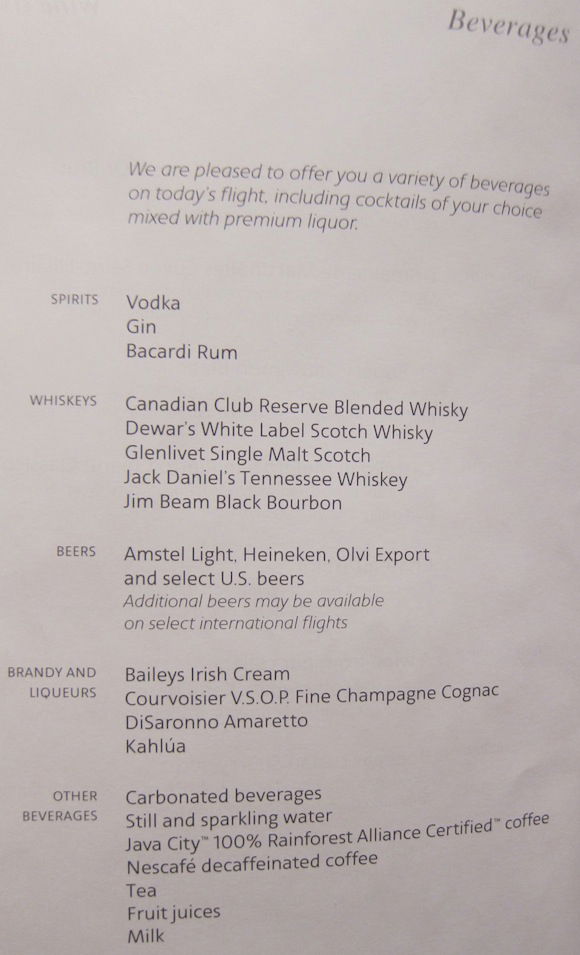 Service began with drinks and hot nuts. I ordered a Diet Coke with lime. The flight attendant working our aisle was Mark, and he was fantastic, possibly one of the best (and funniest) flight attendants I've ever had on American.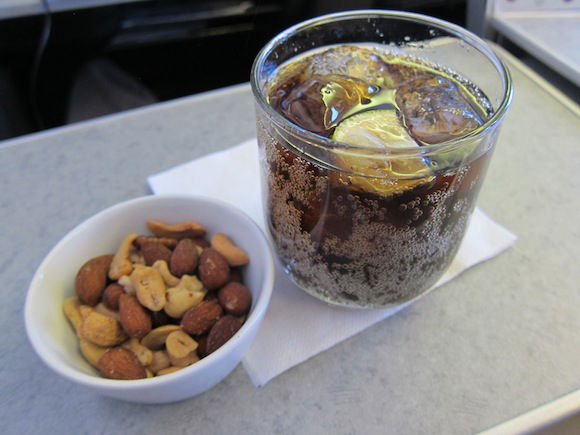 Diet Coke with lime and hot nuts
The next course consisted of the crab cake appetizer and salad.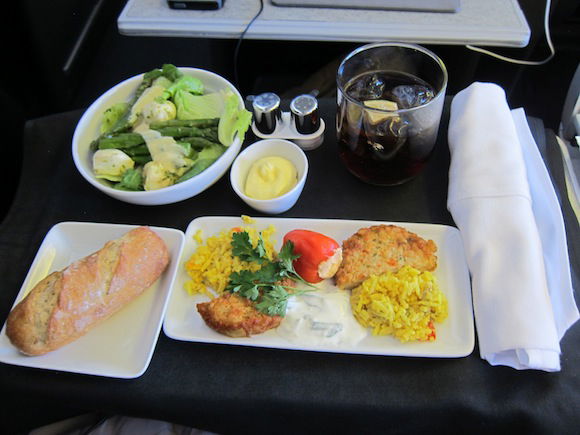 Crab cakes and salad
For the main course I ordered the gnocchi, which was surprisingly good. For that matter it was probably the first non-rubbery tasting gnocchi I've ever had on a plane.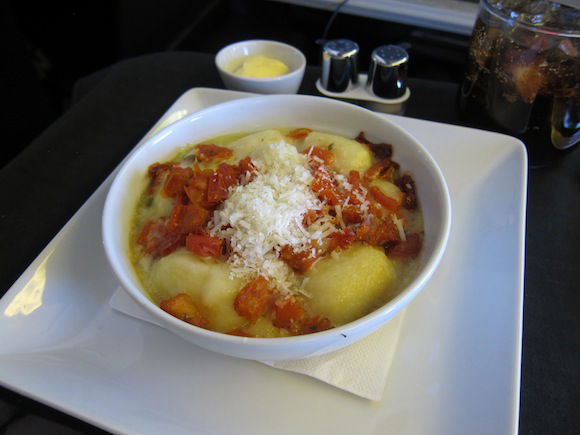 Gnocchi
Meanwhile Andrew ordered the chicken.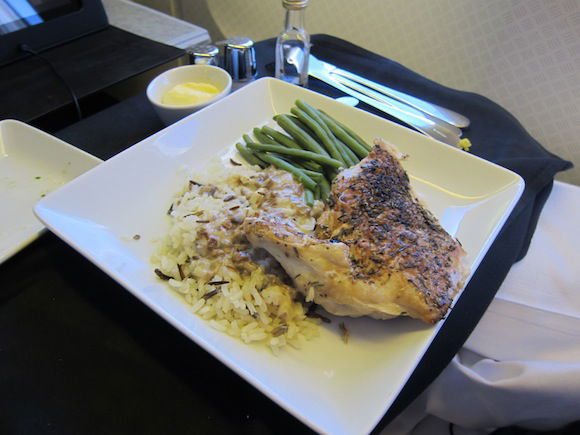 Chicken Provencal
I skipped dessert… I know, what's wrong with me? I wasn't especially tired, so watched a few TV shows on the Samsung Galaxy tablet. Andrew managed to sleep for a bit while I spent some time talking to the flight attendant, who was awesome. It was his first trip to Helsinki as well, so we compared notes.
There was a snack basket set up in the galley with a bunch of packaged snacks.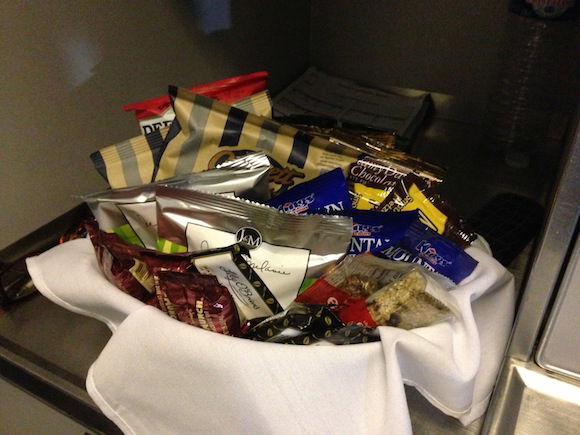 Mid-flight snacks
About 90 minutes out of Chicago the pre-arrival meal service began. The menu read as follows: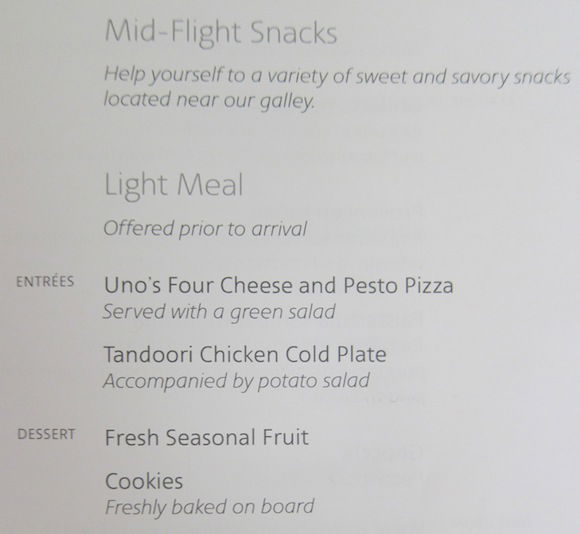 I wasn't hungry and decided to eat in the Flagship Lounge upon landing instead, though Andrew had the pizza, so I took a picture of it.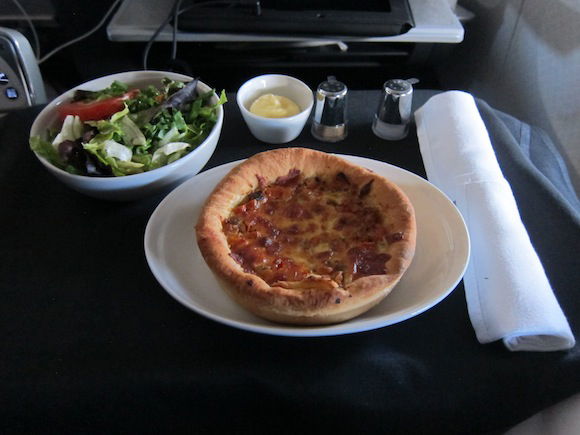 Uno's pizza
The views on the descent were beautiful, and we touched down in Chicago at around 3:45PM.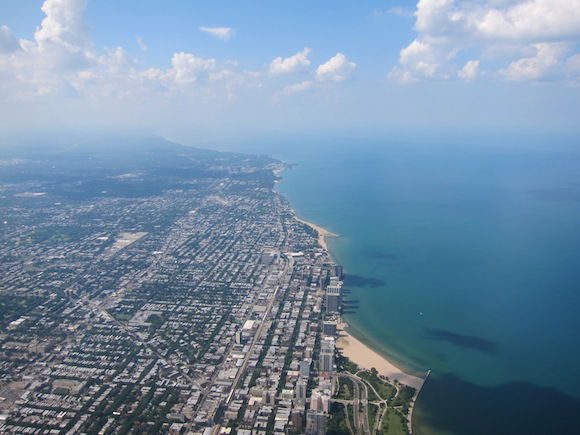 View on approach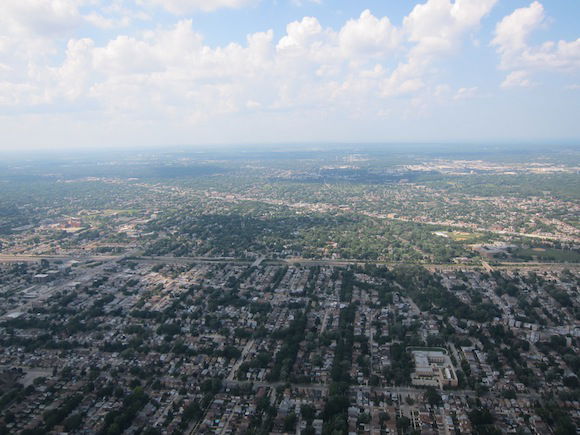 View on approach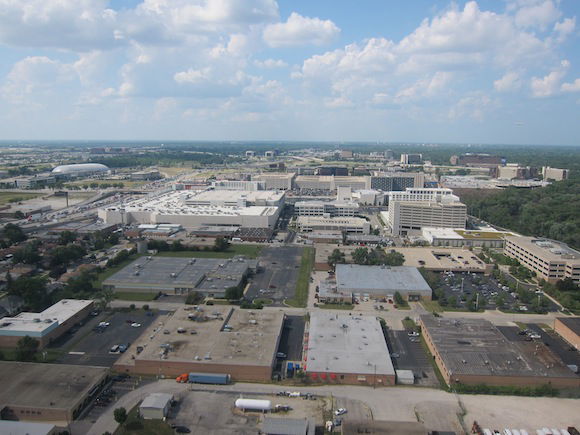 View on approach
We had a quick taxi to terminal five, which is such a cool terminal to taxi by in the afternoon as you have airlines from just about every part of the world there.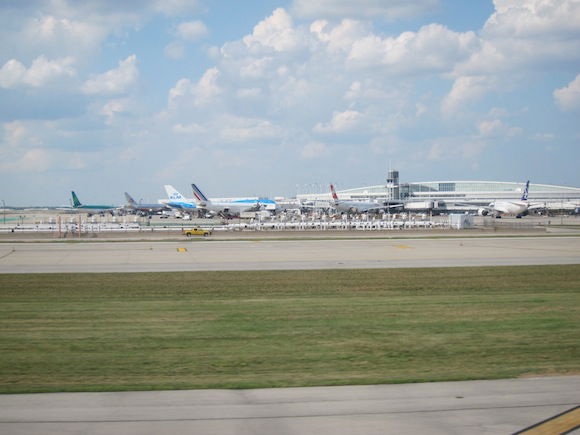 View of terminal five upon landing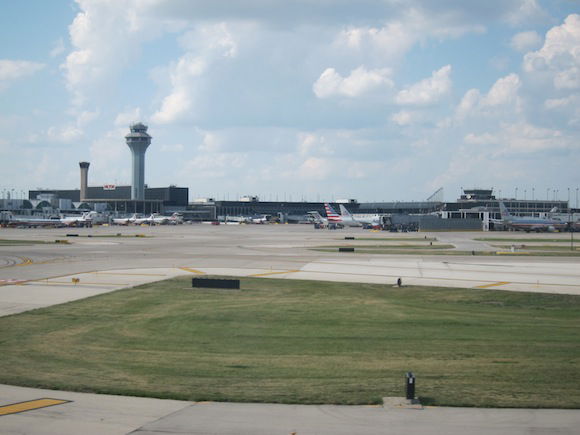 View of terminal three upon landing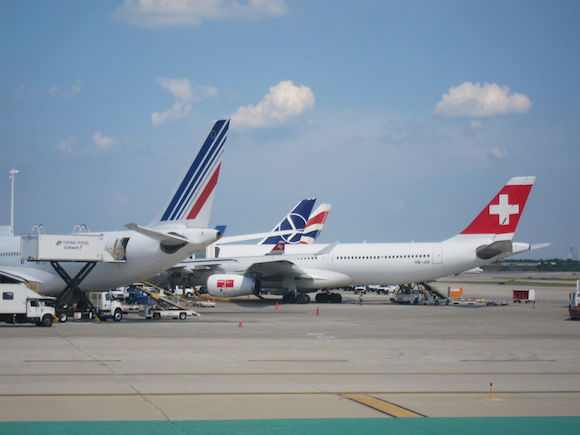 Terminal five airlines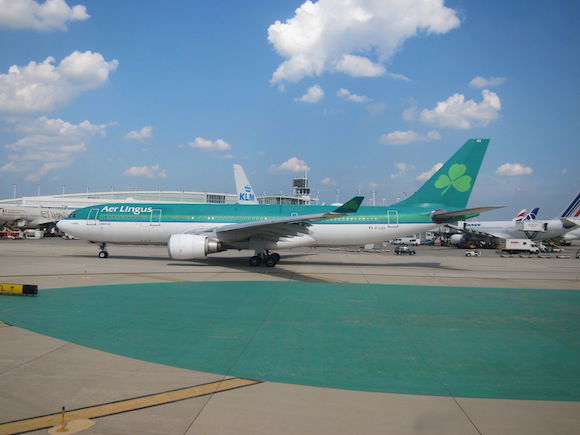 Terminal five traffic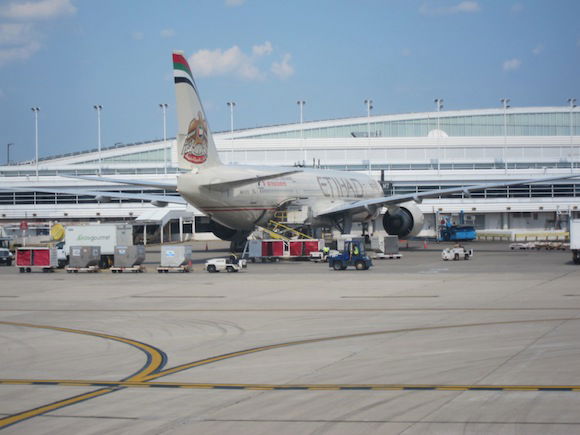 Terminal five traffic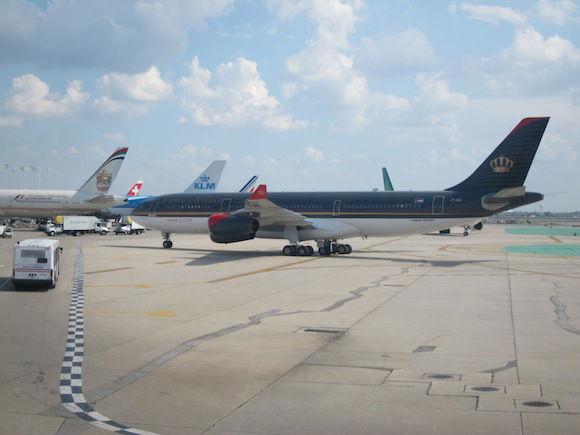 As close as I like to get to Royal Jordanian…
Upon landing I used Global Entry to pass through immigration, though O'Hare has done a phenomenal job with introducing both 1-Stop immigration for those with just carry-ons, as well as kiosks for those without Global Entry. Andrew actually cleared customs and immigration before me using the 1-Stop line, so that's pretty impressive.
Once we took the train to terminal three we were able to tour American's awesome new Flagship check-in area, which I wrote about in this post.
The crew on the return flight was especially good, and I hope to fly with Mark again soon.
I had an awesome trip, Andrew was an amazing travel companion, and it was a fun but crazy three days!