---
American 130
Chicago (ORD) – Helsinki (HEL)
Monday, July 15
Depart: 3:40PM
Arrive: 8:30AM
Duration: 8hr50min
Aircraft: Boeing 767-300
Seat: 4H (Business Class)
American's business class on the 767-300 consists of 30 angled flat seats spread across five rows in a 2-2-2 configuration. We were in seats 4H & 4J, which are window seats in the middle of the cabin on the right side.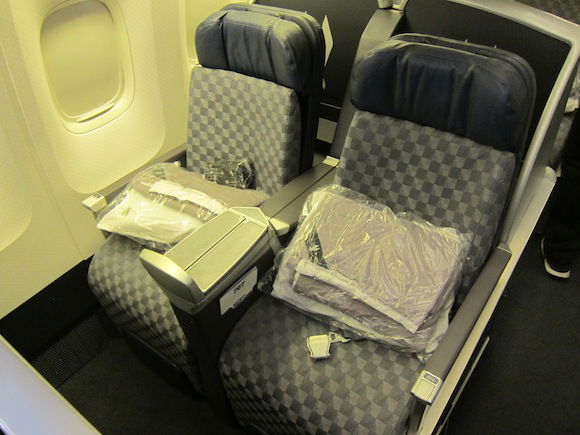 Seats 4H & 4J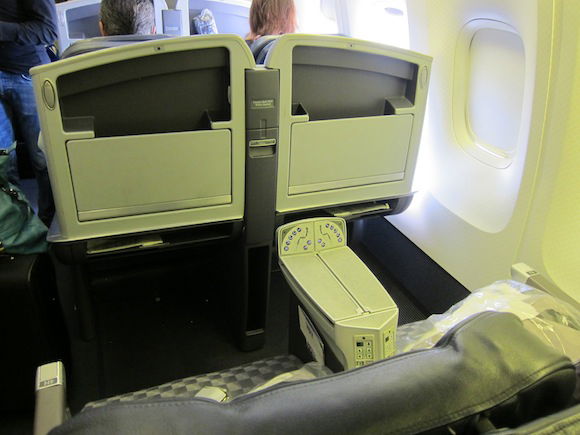 Seats 4H & 4J
Boarding on the 767 tends to be pretty hectic due to the fact that everyone boards through the business class cabin, though the flight attendants were still excellent about doing the pre-departure service despite full aisles.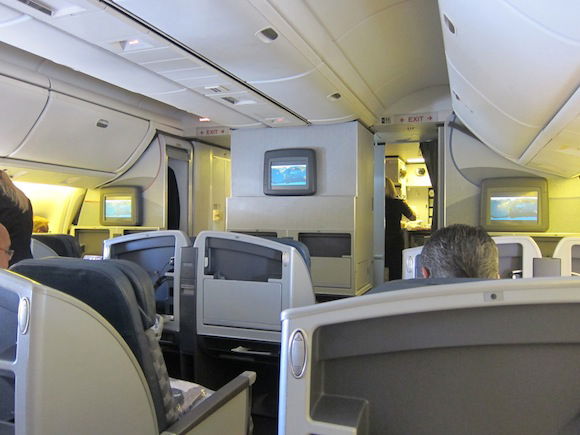 Business class cabin
At each seat were a pillow and blanket, and I do really like the ones American offers.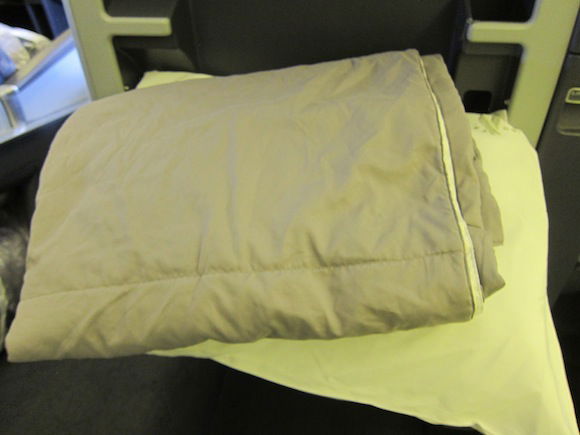 Pillow and blanket
Also at our seats were the amenity kits, which consisted of eye shades, socks, toothpaste and a toothbrush, a pen, earplugs, and lotion.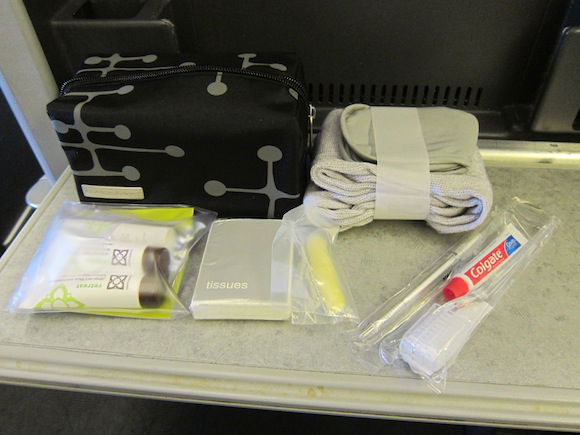 Amenity kit contents
Within a few minutes of settling in one of the flight attendants introduced herself and offered us pre-departure beverages. Her name was Mary, and I believe the other two flight attendants working business class were Mari and Marie. Or something like that.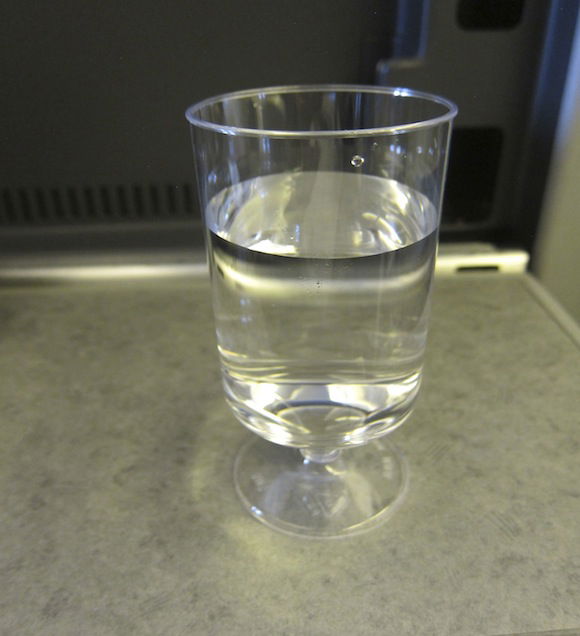 Pre-departure water
As boarding finished up menus were distributed. The menus have recently been updated to reflect the new branding, much different than the old ones.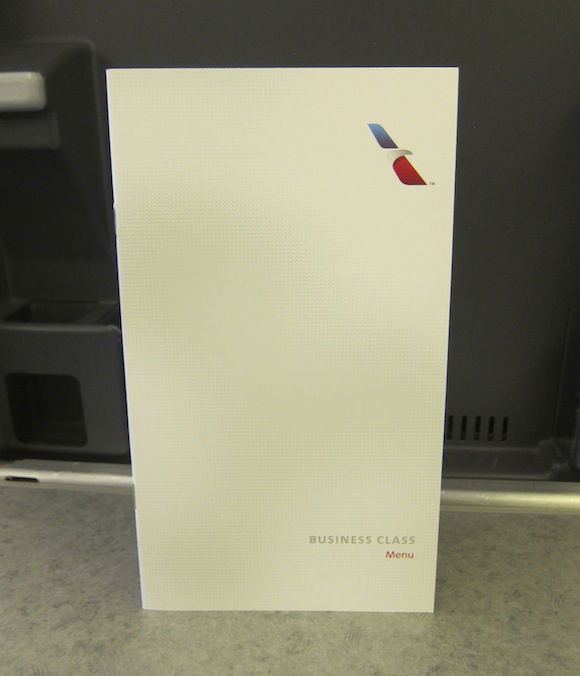 Menu
Shortly before departure the captain came on the PA to advise us of our flight time of 8hr11min, which he anticipated would put us into Helsinki on-time. By the time the door closed business class was only about two thirds full, with about 10 empty seats.
We pushed back right on-time as the safety demo played and taxied to runway 32R, which took less than 10 minutes. Once there we were number one for takeoff and quickly cleared for departure. Our climb out was smooth and gradual, and about 25 minutes into the flight the seatbelt sign was turned off and service began.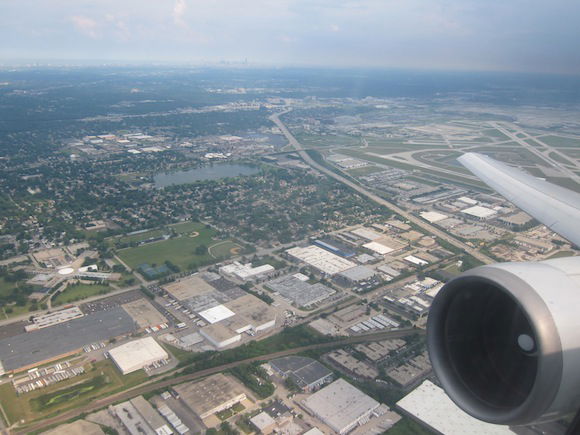 View on climb out
Service began with Samsung Galaxy tablets and Bose Quiet Comfort headphones being distributed. I've always been damn impressed that American offers Bose headphones in business class, while most airlines don't even offer it in first class.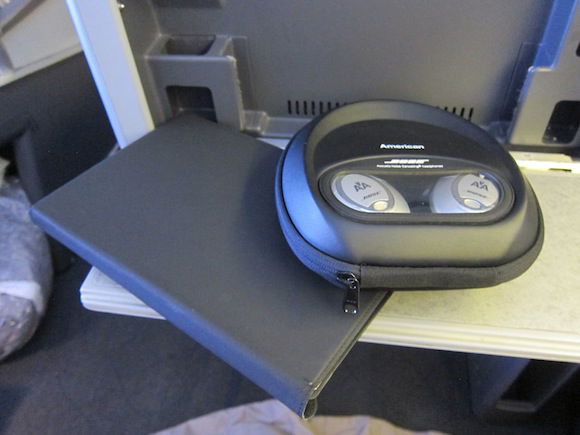 Samsung Galaxy and Bose Quiet Comfort headphones
Shortly thereafter the meal service began. The dinner menu read as follows: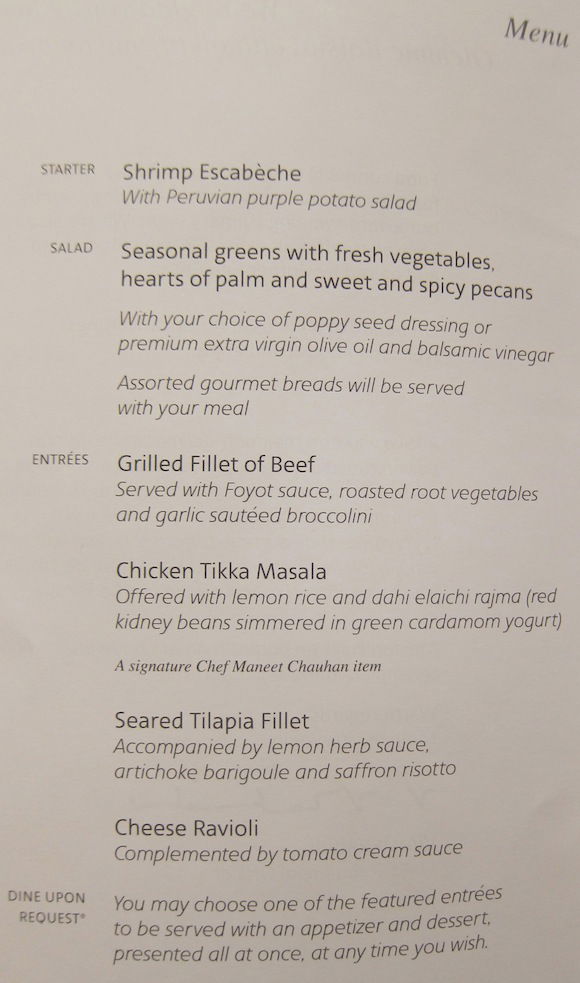 And the wine list read as follows: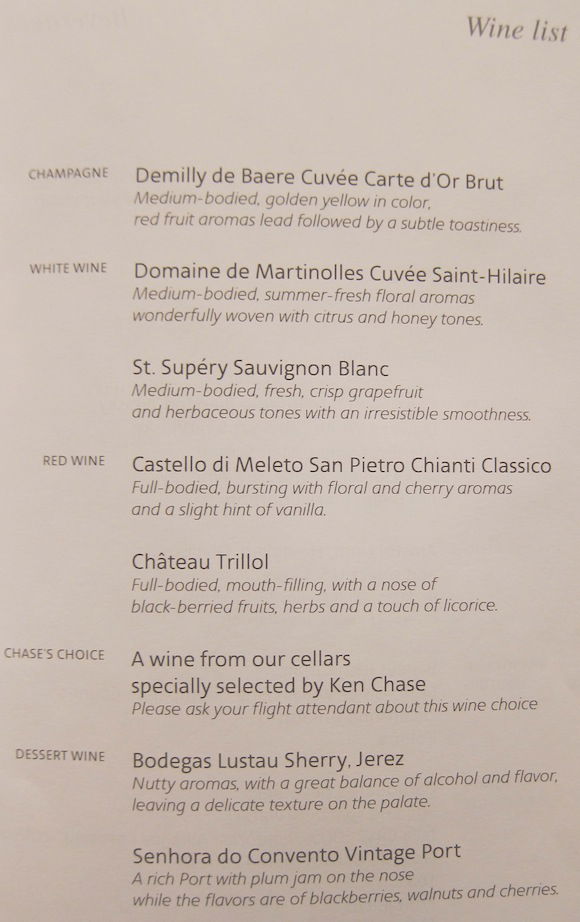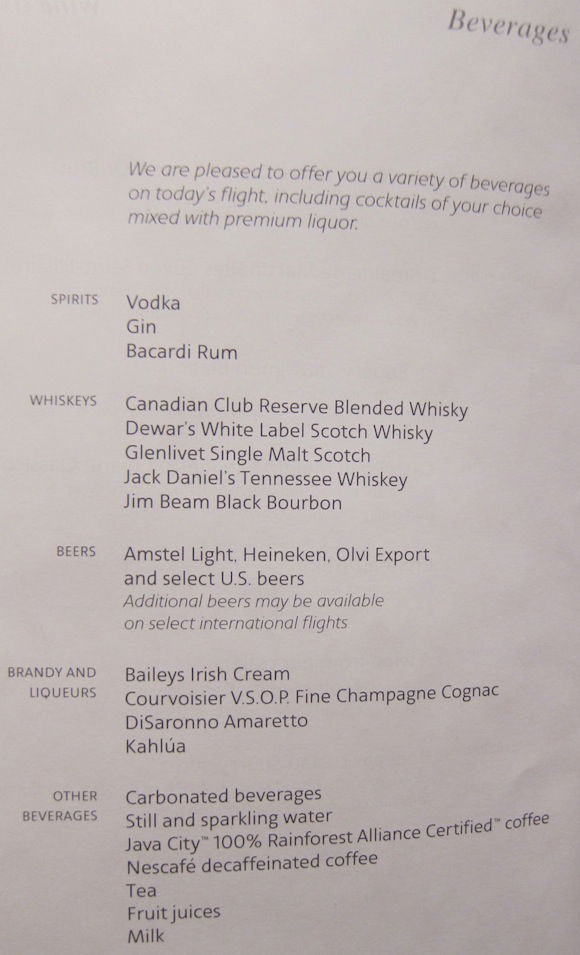 The service began as usual with drinks and warm mixed nuts.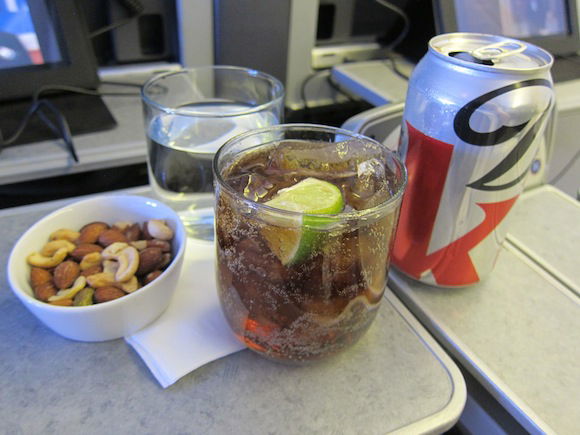 Diet Coke with lime and mixed nuts
The starter consisted of shrimp with purple potato salad. While the shrimp were fine I wasn't really feeling the potato salad. The salad on the other hand was excellent, something I find American consistently executes well.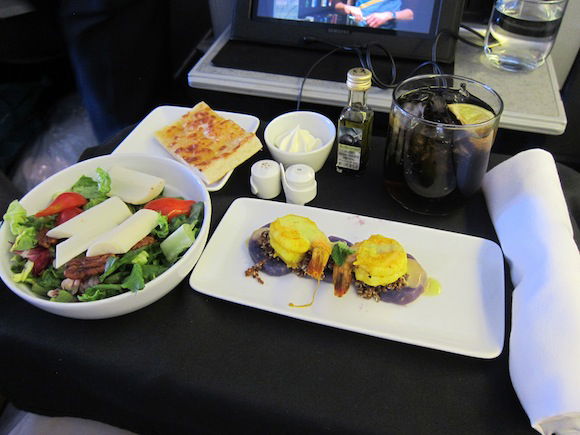 Shrimp Escabeche and salad
For the main course I ordered the seared tilapia fillet, which was moist and tasteful.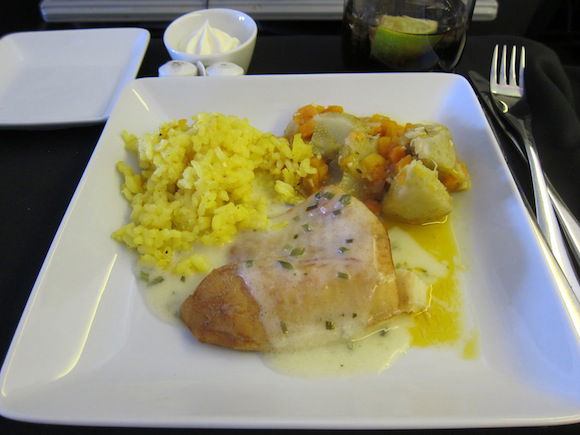 Seared tilapia fillet
Meanwhile Andrew ordered the fillet of beef.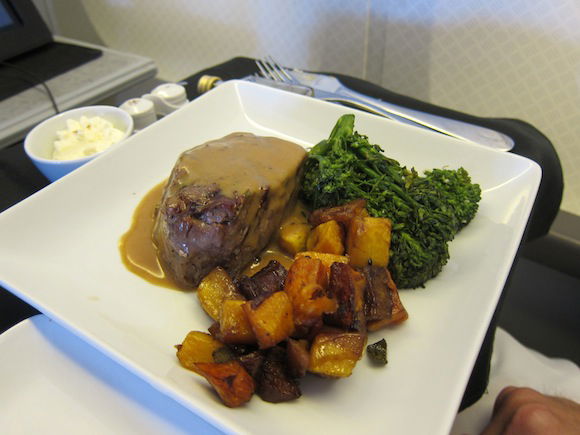 Grilled fillet of beef
After that it was time for dessert…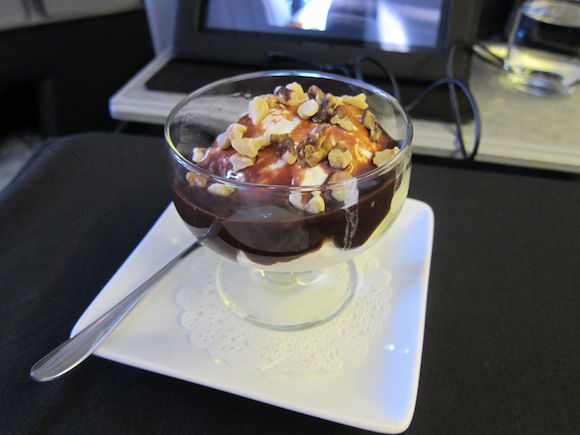 Ice cream sundae
The service throughout the meal was excellent, with constant refills. The entire meal service took about 90 minutes, at which point I convinced Andrew to change into Shanghai Tang pajamas. I'm surprised by how willing he was to do so. I'm mildly embarrassed to wear them on a Cathay Pacific flight where everyone's wearing them, let alone on an American flight where nobody is wearing them. Go Andrew!
After dinner I decided to watch some TV shows on my iPad. After a couple of hours I tried to sleep, though don't think I got any real sleep. I just can't sleep well in angled flat business class, especially on a flight that leaves Chicago so early. American's new business class on the 777-300ERs is phenomenal, and I can't wait for the rest of the fleet to be reconfigured with a new product as well. So I instead watched TV shows on my iPad for the entire flight.
About 90 minutes prior to landing breakfast was served. The menu read as follows: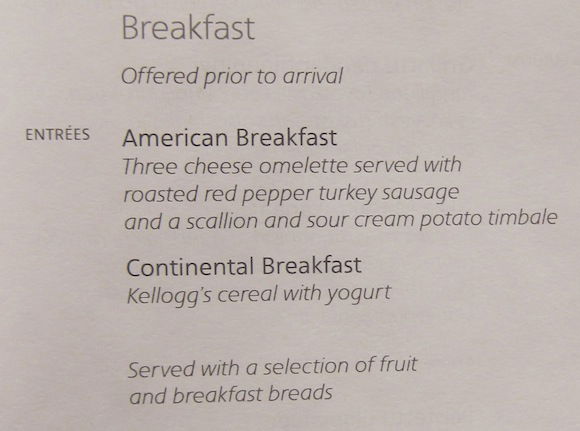 The omelet with potatoes was quite good, as was the side of fruit. I had a glass of apple juice to go with it, and a croissant from the bread basket.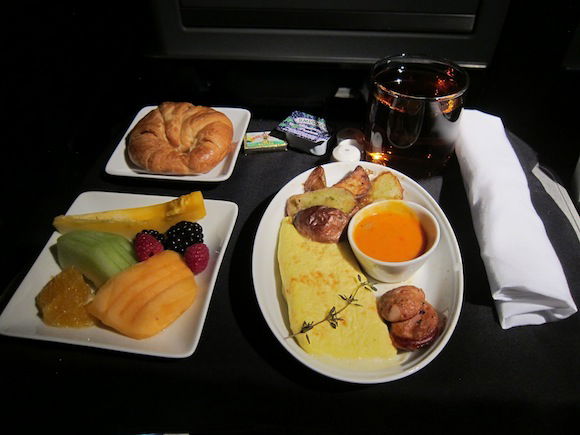 Breakfast
About 30 minutes prior to landing we began our descent into Helsinki, and the Samsung Galaxy tablets were collected. It was really "green" on approach, and almost felt a bit like the approach into Tampa from the North.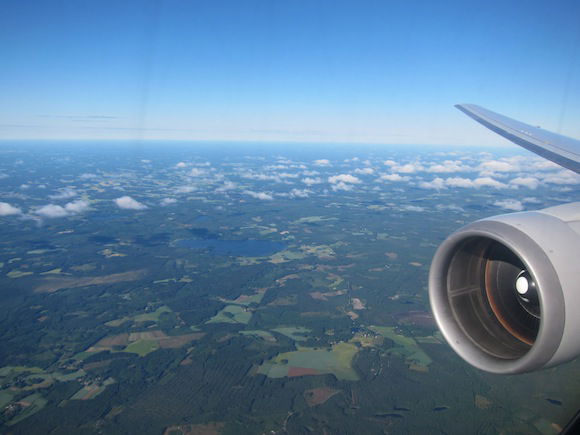 On approach into Helsinki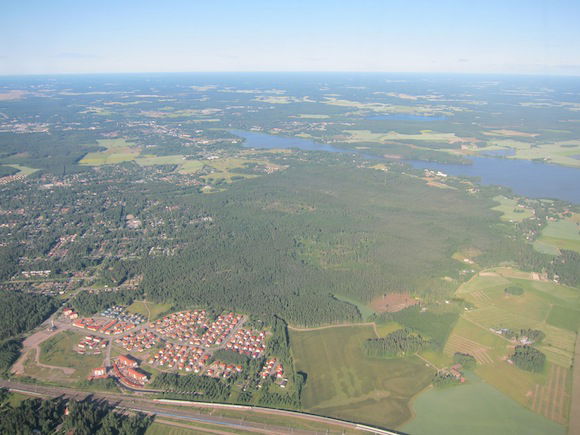 On approach into Helsinki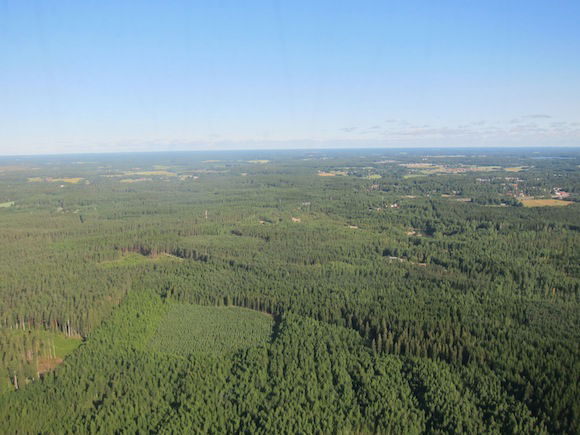 On approach into Helsinki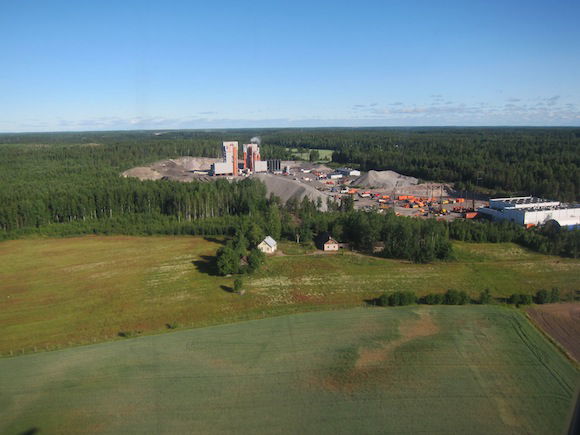 On approach into Helsinki
We touched down right on-time and had a short taxi to the gate.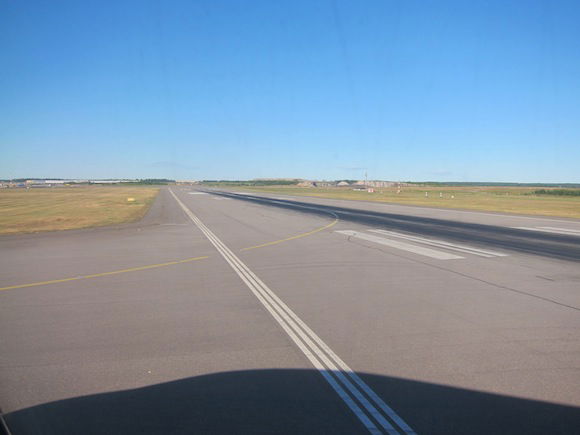 Taxiing to the gate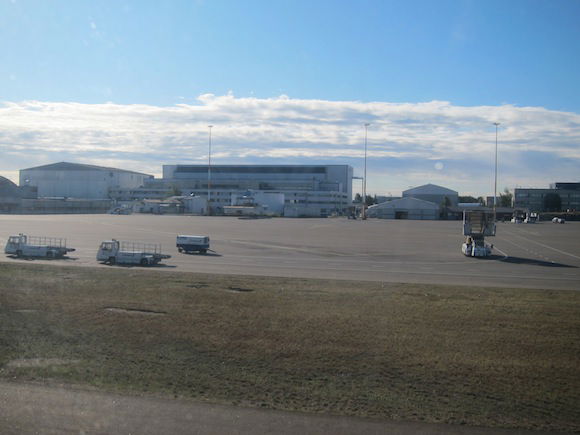 Taxiing to the gate
The terminal looked rather futuristic, and it was cool to see some airlines you don't see a whole lot of at other airports.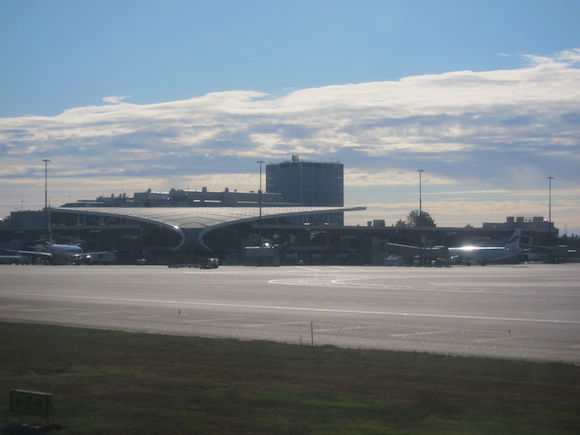 Taxiing to the gate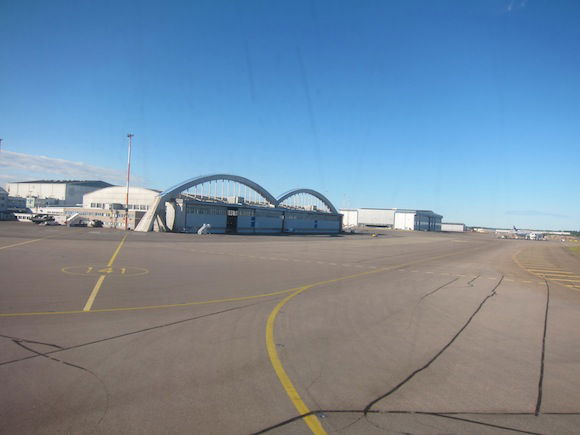 Taxiing to the gate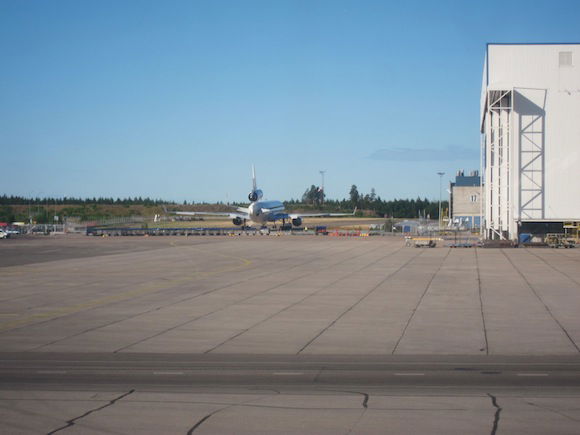 Taxiing to the gate
As I'll cover more in the return portion of the report, Helsinki Airport is awesome. It has to be one of the easiest airports to transit or exit, which I guess is in part thanks to it being on the small side. It's really nicely designed as well, with high ceilings and hardwood floors in many places.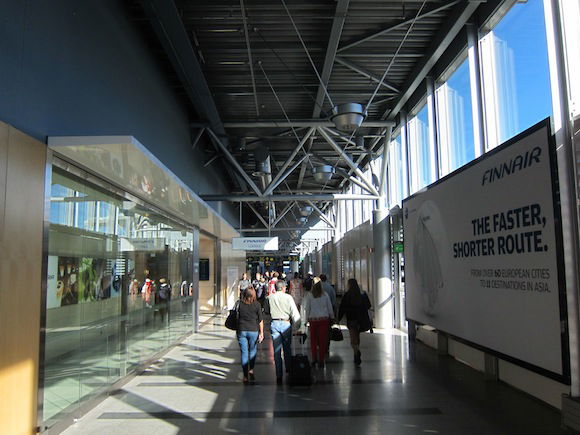 Airport on arrival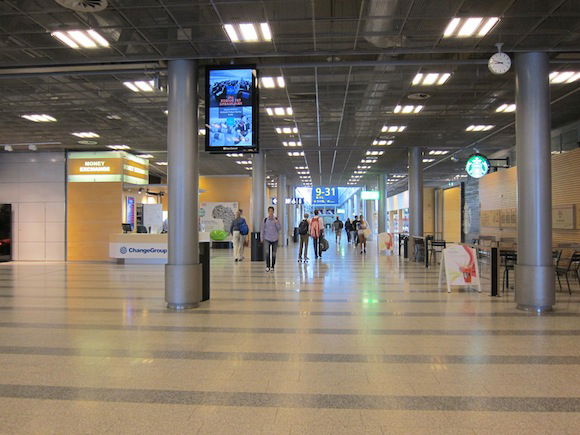 Airport on arrival
Immigration queues were non-existent, and within about five minutes we were landside and in a taxi to our hotel.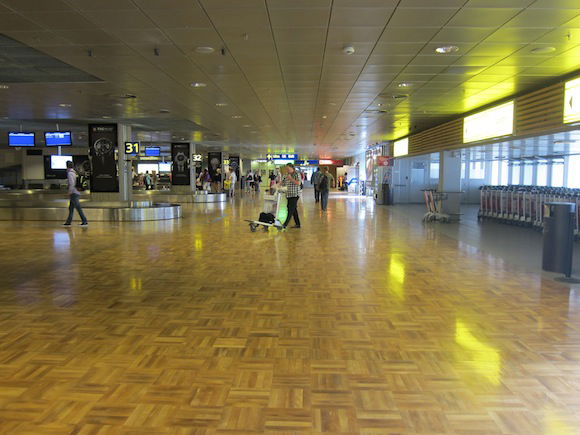 Airport on arrival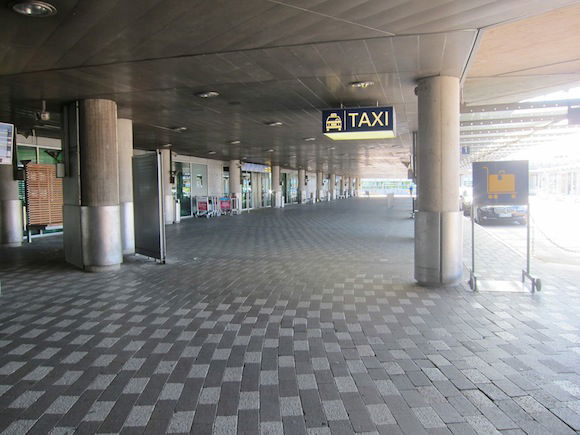 Terminal exterior
Yes, I do wish American's hard product on the 767 were fully flat, but it's something that they're working on changing over the coming years. Other than that the flight was great, including the food, entertainment, and service. The funny thing is that I used to always assume that foreign carriers are better than US carriers in business class, but after recently flying Lufthansa business class from Seattle to Frankfurt, I can't think of one aspect of the Lufthansa experience that I found better than the American experience.