---
Helsinki, Helsinki, Helsinki… where do we start?
First of all, it was awesome that it almost never got dark in Helsinki. There were maybe four hours a night where the sun was down, but even then it wasn't dark, but rather there was still a bit of a "glow" out. I figured this would be awesome, though to be honest it presented a challenge I wasn't expecting. I napped during the day when we arrived, so ended up staying up pretty late, till about 3AM. At that point the sun slowly began to rise, and I just couldn't bring myself to sleep. For a moment I dreamed of being in Longyearbyen in winter with darkness all day. So yeah, maybe it was just my jetlag, but I do think places with extreme sunlight are a bit of a double edged sword.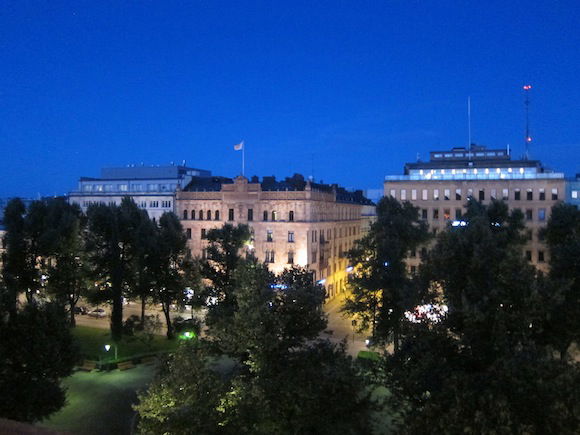 Darkest it got in Helsinki
Second of all, the weather in Helsinki was abso-friggin-lutely beautiful. Seattle summers might be nice, but the weather in Helsinki was even nicer. It was sunny and upper-60s all day, and the one thing that made it a bit different than Seattle is that there were clouds. Really, really animated and cool 3D-looking clouds. In Seattle when you have a nice day there are usually no clouds in the sky.
As far as the city itself goes, Helsinki is a small city. It only has about 600,000 residents, and Finland as a whole has only a few million residents. But the city felt even quieter than that. During rush hour there were basically no cars on the street, and the only time you really saw people was in the middle of day walking around. I figured since there's so much sunlight things would be open late at night, but they weren't. Everyone seemed to still keep a pretty normal schedule.
Before visiting Helsinki I heard from lots of people it's boring. Yes, it is a bit boring compared to other cities, and if I were to visit Europe for the first time I doubt Helsinki would be at the top of my list of places to visit.
But it's charming, it has some nice architecture, it has a nice harbor (though there are definitely more picturesque ones out there), and it has good food (if you like fish and reindeer — for the record I only had the former).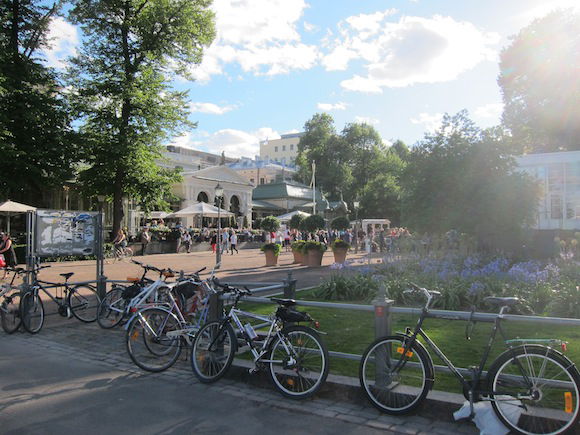 Helsinki park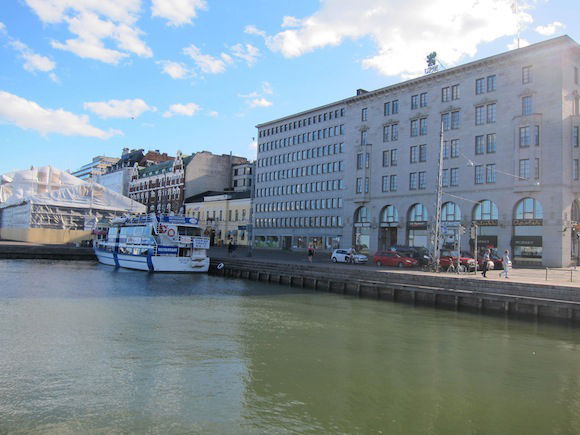 Helsinki harbor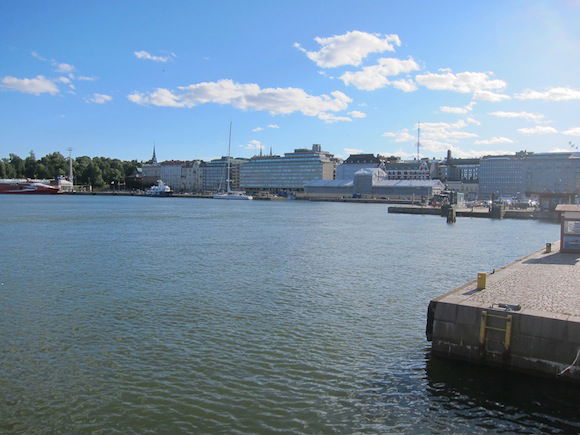 Helsinki harbor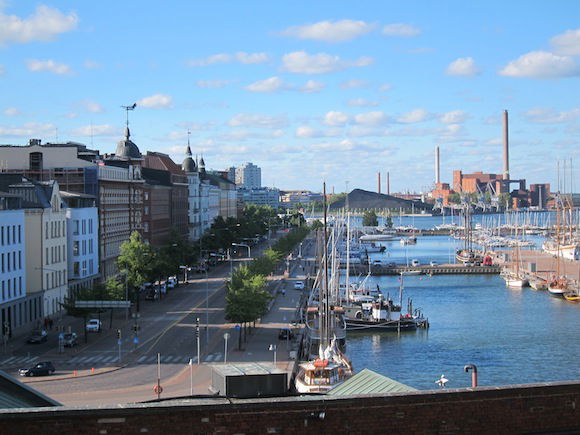 Helsinki harbor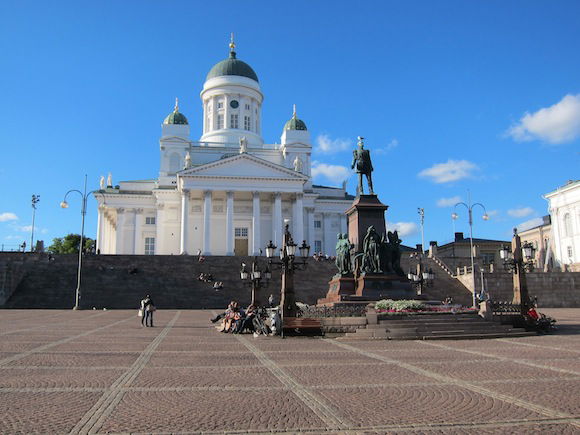 Helsinki Cathedral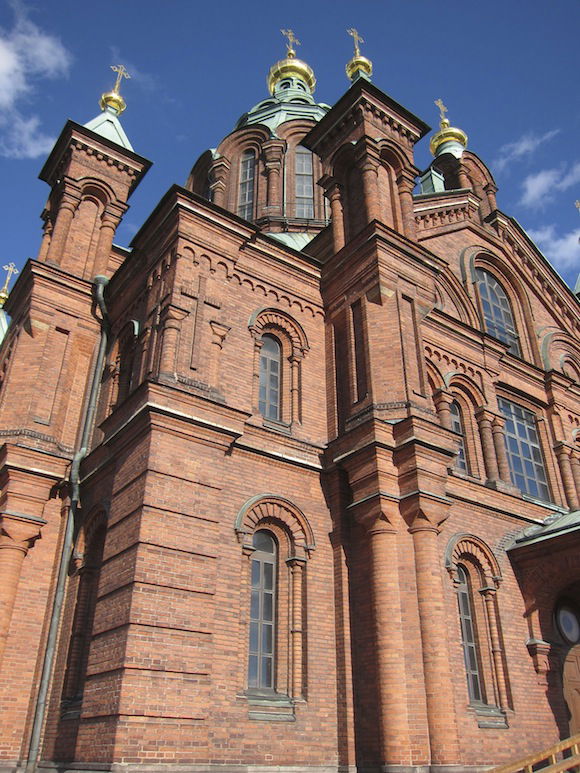 Uspenski Cathedral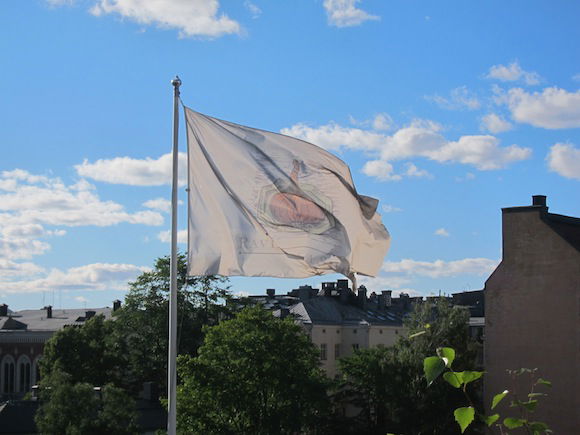 Is that an onion?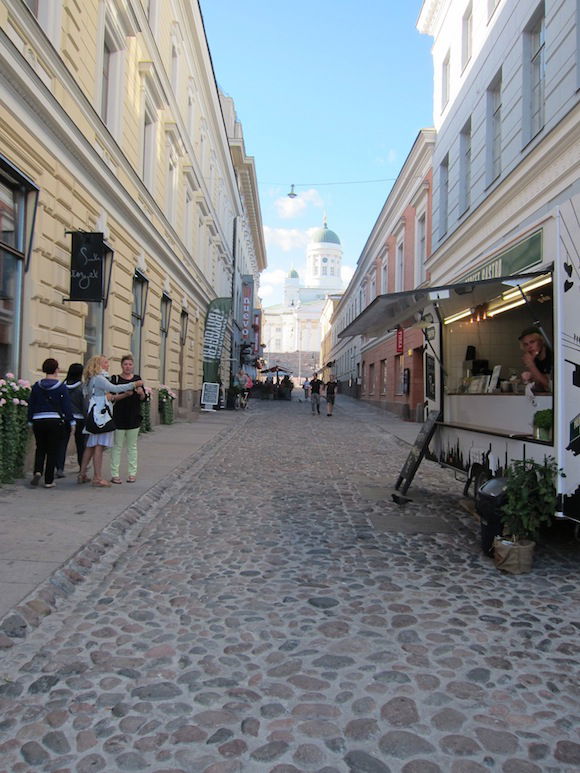 Streets of Helsinki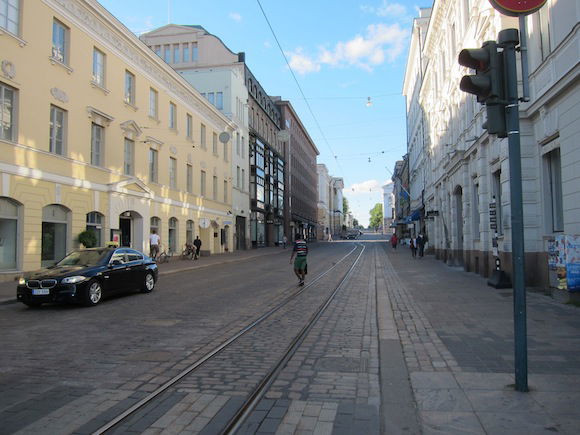 Streets of Helsinki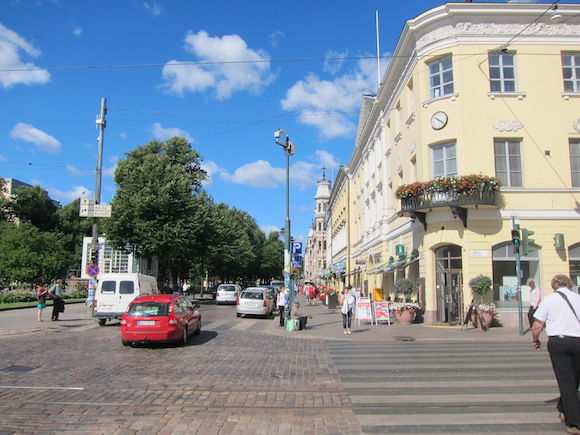 Streets of Helsinki
My favorite part of the city had to be the street market by the harbor, selling everything from flowers to magnets of reindeer doing it, to reindeer "delight," to reindeer skin, to reindeer stuffed animals, to… well, you get the point.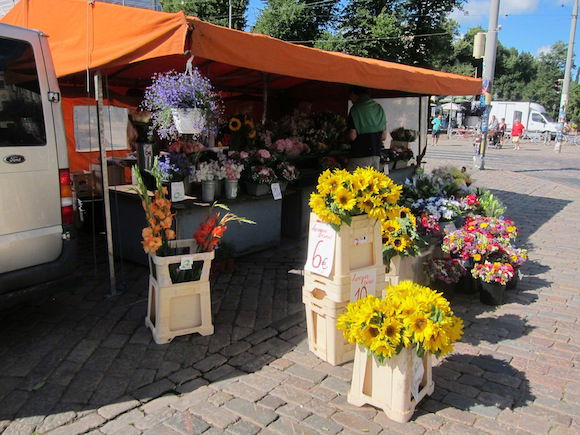 Market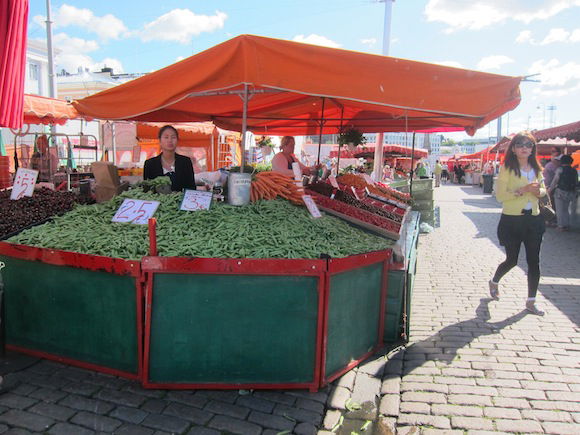 Market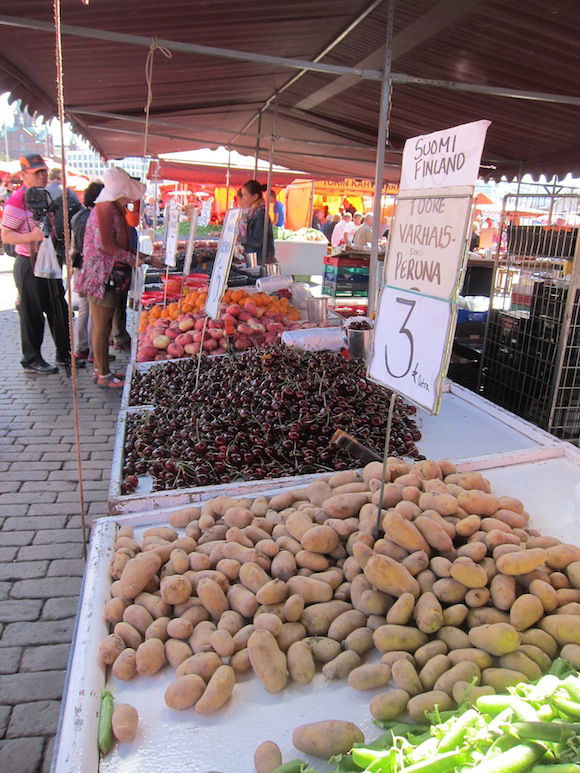 Market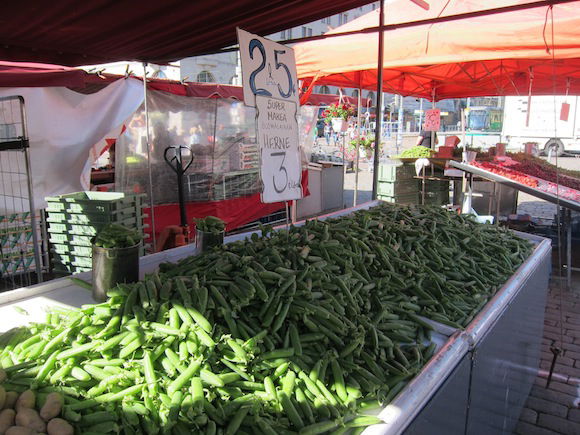 Market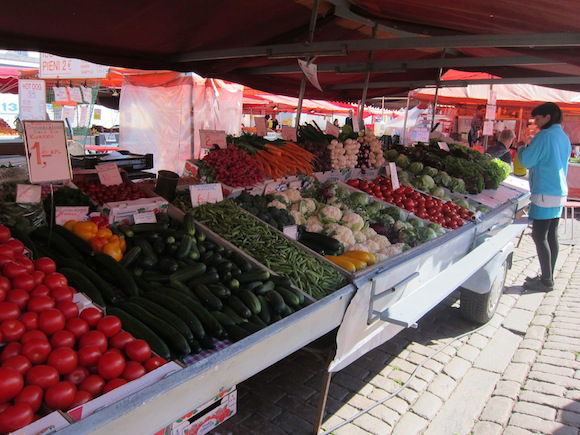 Market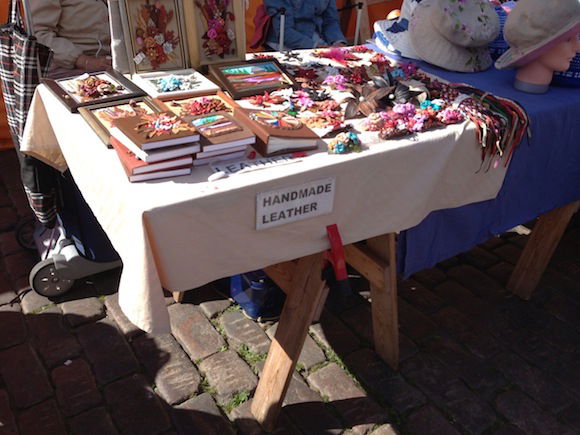 Handmade leather…?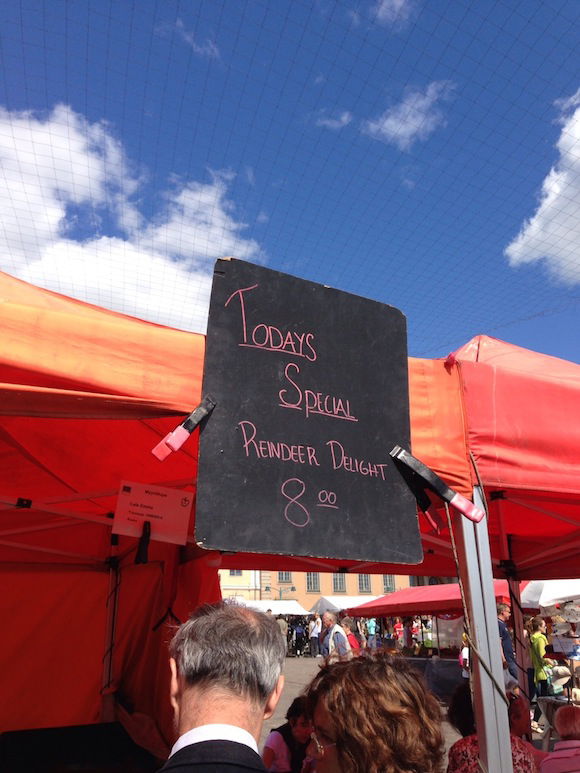 Who do these people think pulls Santa's sleigh?!
The second afternoon we took a ferry to Suomenlinna. Rather than pretend I'm now an expert on the island, I'll refer you to other sources — you can check out the island's website here, or the island's Wikipedia page here. Insider's tip, though: the cheesecake you may consume on the island while waiting for a ferry is way overpriced (for those of us that have watches that are about five minutes off from the ferry schedule).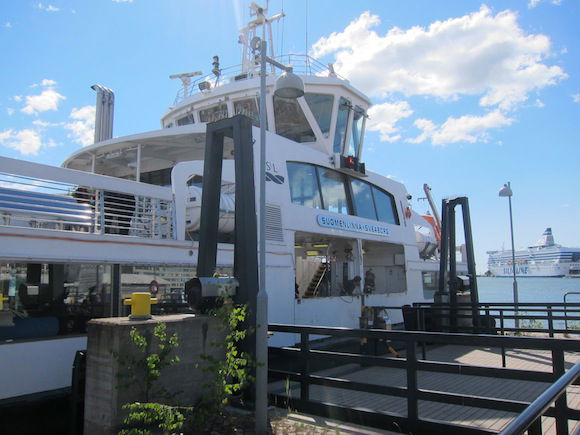 Ferry to Suomenlinna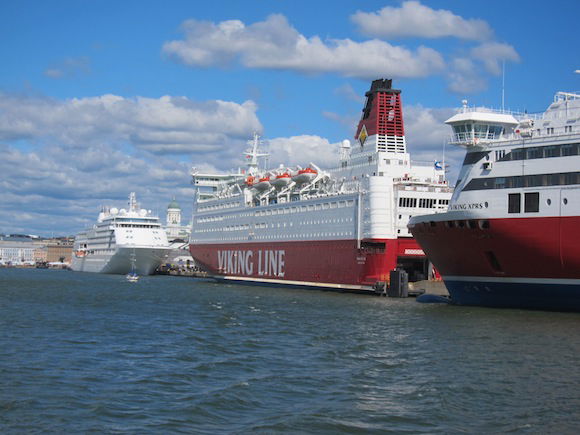 Harbor views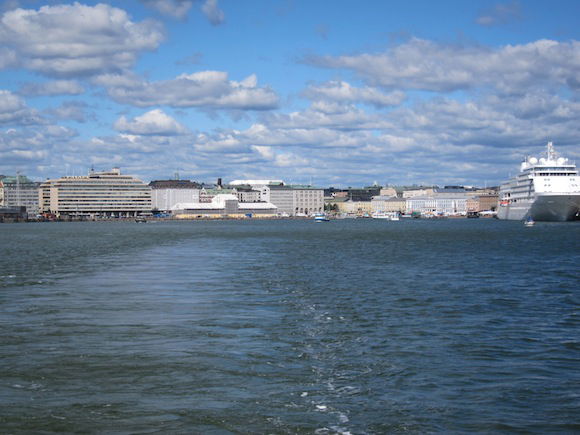 Harbor views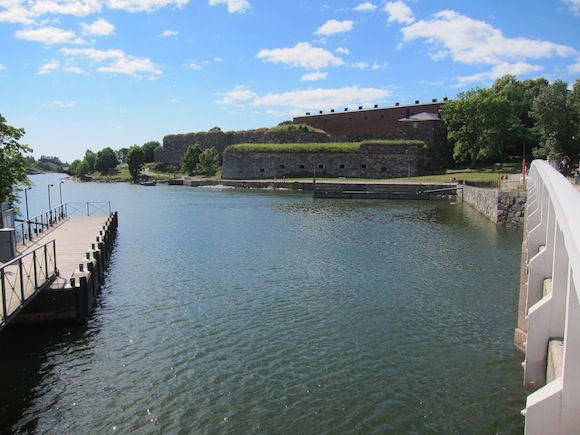 Suomenlinna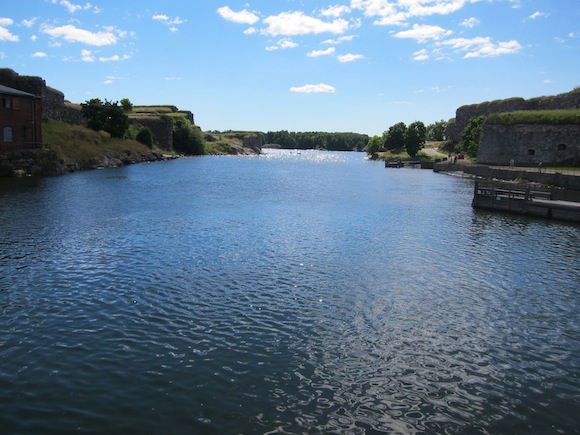 Suomenlinna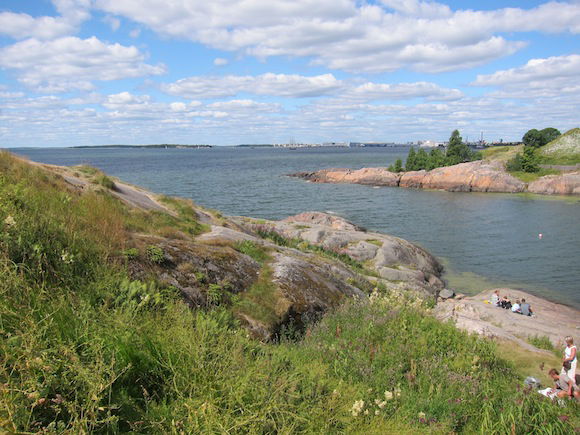 Suomenlinna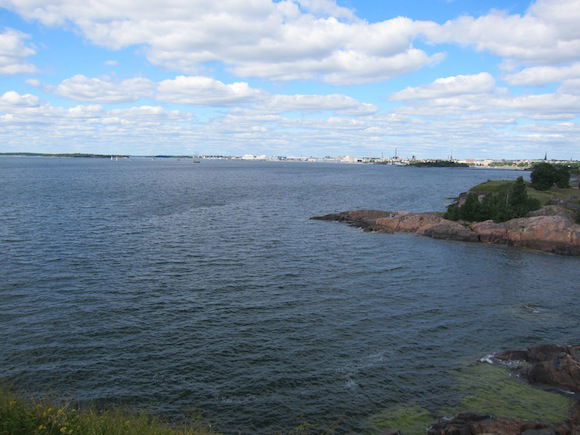 Suomenlinna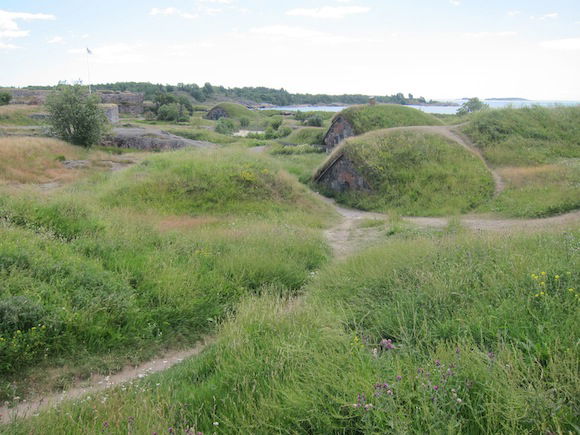 Suomenlinna
Helsinki was an awesome place to spend a couple of days. I wouldn't spend more than that there, though I was thrilled to finally make it to Northern Europe. Now onwards to Copenhagen, Oslo, Stockholm, and most importantly, Longyearbyen!