---
There are many things Europeans have mastered — wine, cheese, the pronunciation of the word schedule/"shed-jewel," afternoon tea, etc. Unfortunately airports isn't typically on that list. When I think of my favorite airports, they're all in Asia. Hell, my least favorite thing about flying OneWorld to Europe has to be the prospect of connecting through London Heathrow.
So by default Helsinki Airport is awesome simply because it's not Heathrow. But beyond that it may just be one of the nicest and most user friendly airports in all of Europe. First of all, Helsinki Airport has among the shortest minimum connection times of any airport in the world. The minimum connection time for domestic to domestic connections is just 20 minutes, for domestic to international connections it's just 30 minutes, for international to domestic connections it's just 40 minutes, and for international to international connections it's just 35 minutes. Compare that to London Heathrow, where the minimum connection time for international to international connections is somewhere around 90-105 minutes. Oh, and did I mention the airport has free (legitimately) high speed Wi-Fi throughout the terminal? There aren't many airports in Europe where that's the case.

Anyway, even though our flight was only in the afternoon, American had arranged a tour of the airport for us, so we got there at around 10AM.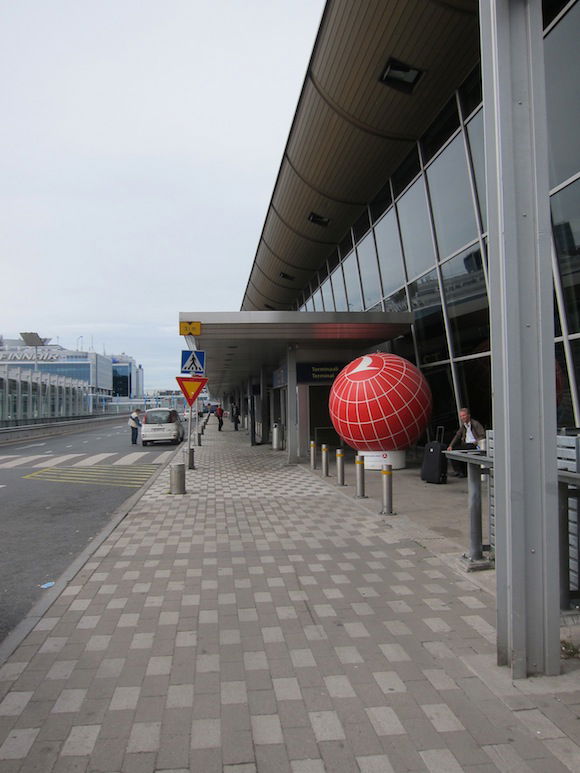 Terminal exterior
The check-in hall was beautiful with high ceilings and a "traditional" departures board, which always gets me excited.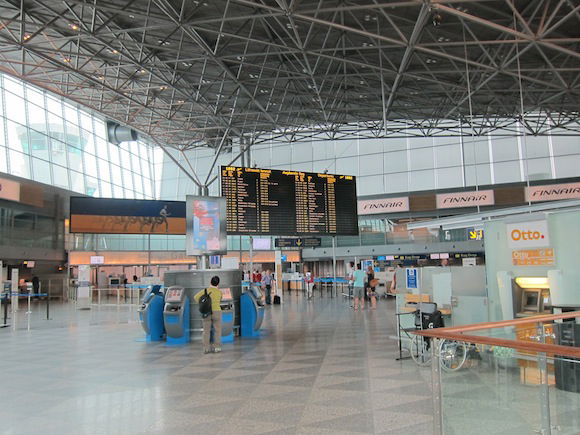 Check-in area
Security queues were almost non-existent, and within a few minutes we were airside, where there was plenty of duty free shopping.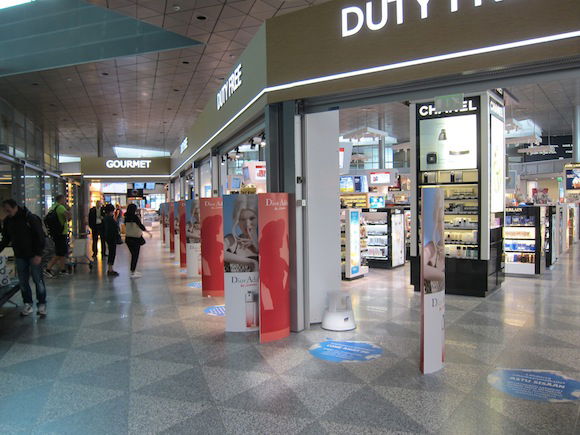 Duty free shopping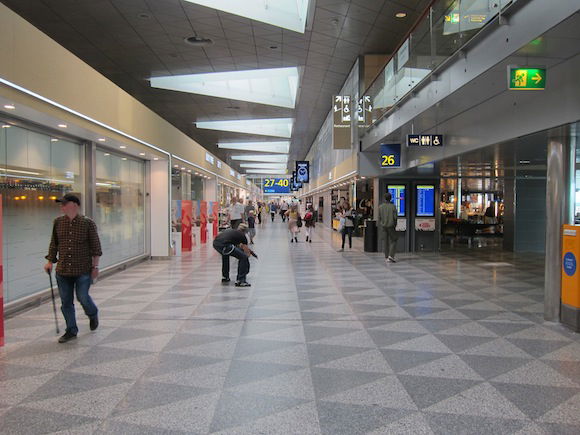 Terminal
The main part of the terminal was stunning, with hardwood floors and high ceilings.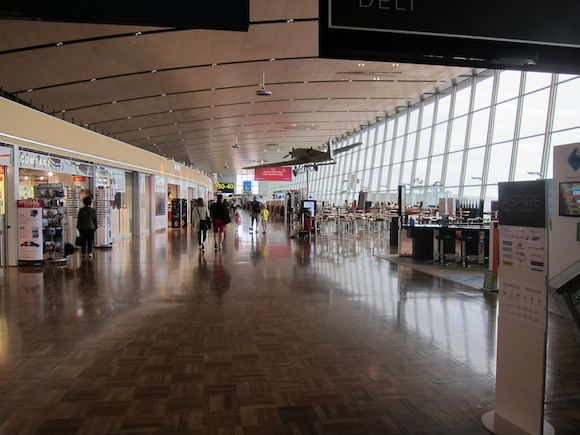 Terminal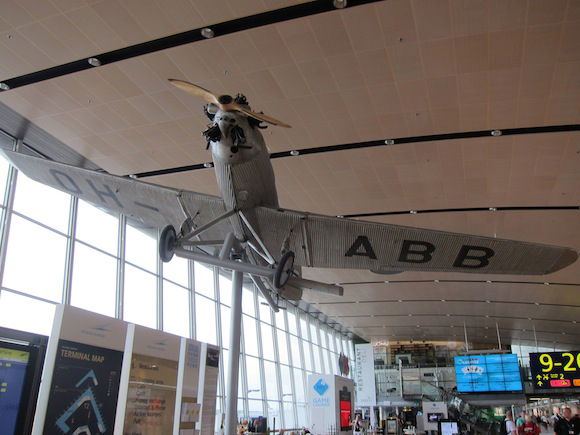 Terminal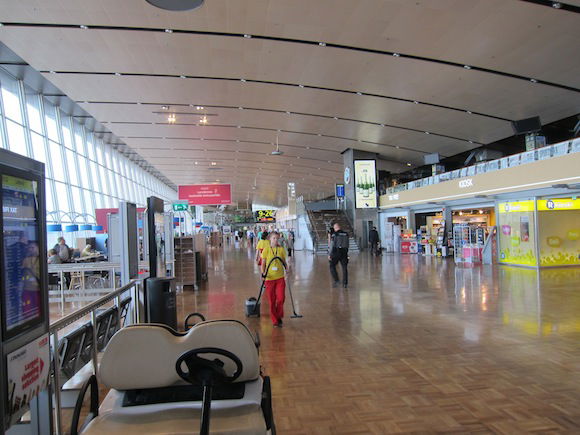 Terminal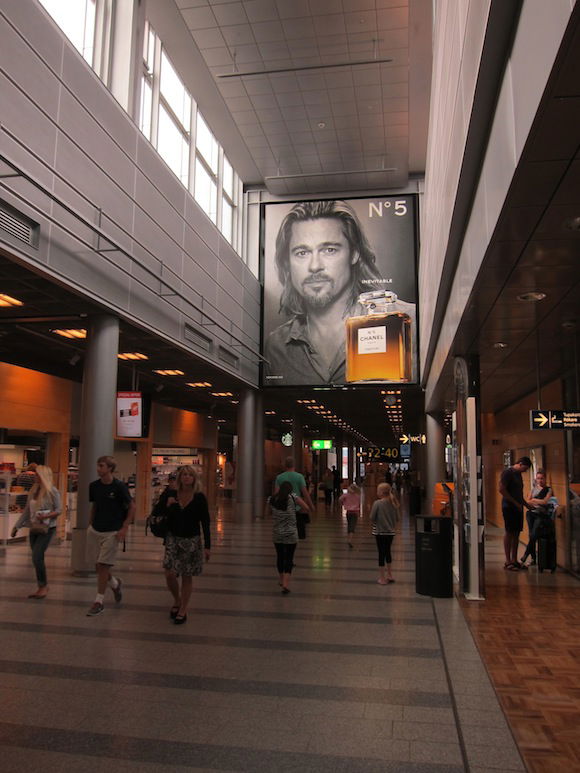 Terminal
Airside there's a pretty innovative book swap. Doesn't really interest me as such, though the cool thing about it is that the idea for it came from one of Finnair's Quality Hunters. Some of you may recall that back in 2010 Finnair started an awesome "Quality Hunters" promotion (I actually thought about applying at the time), whereby they hired people to fly around the world on Finnair and share their feedback — the book swap was one of their ideas.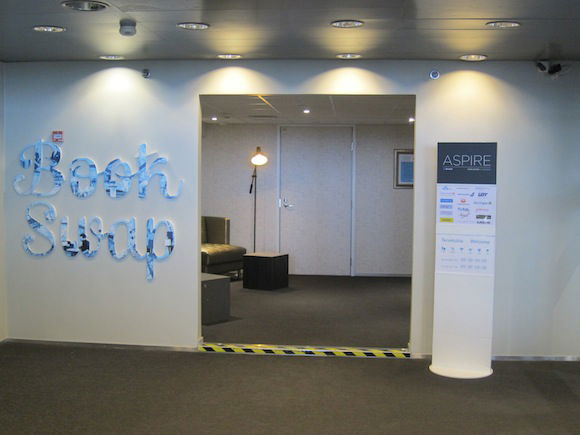 Book swap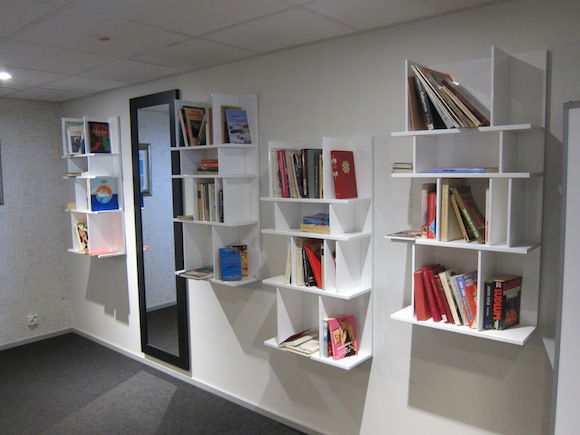 Book swap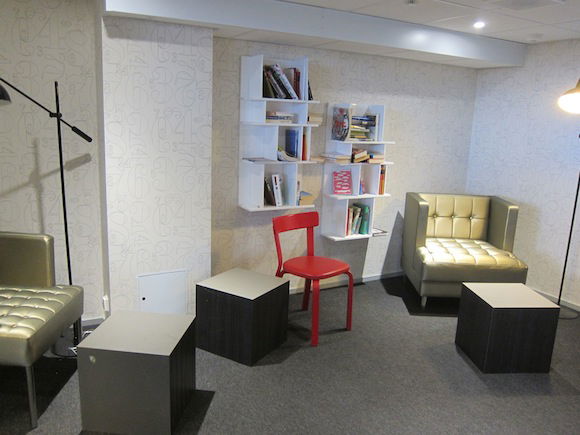 Book swap
Oddly the terminal even has a casino…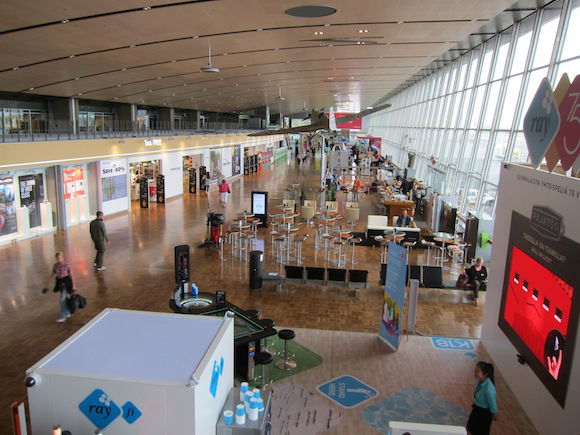 Casino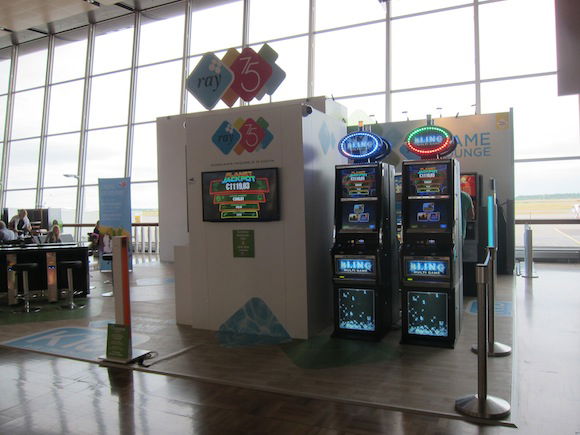 Casino
The terminal also had a bunch of random art displays.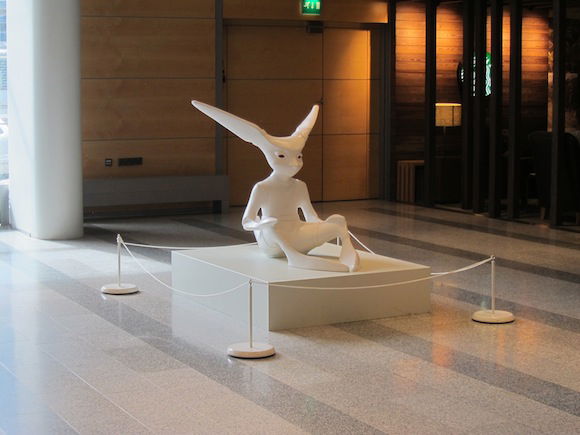 Art display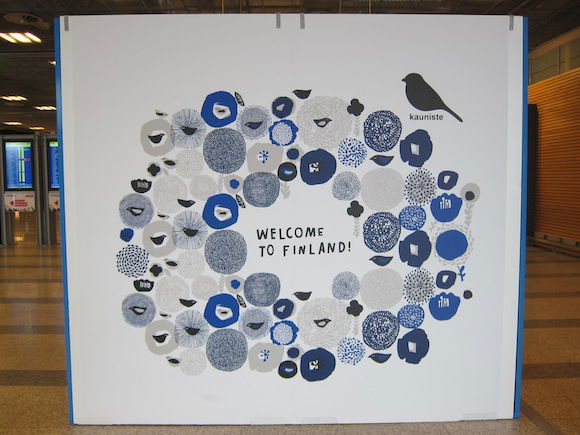 Art display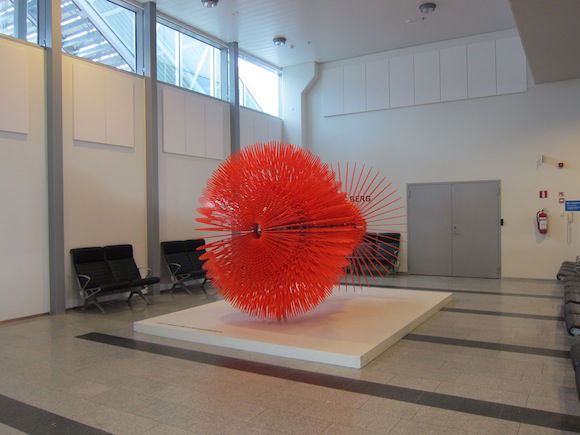 Art display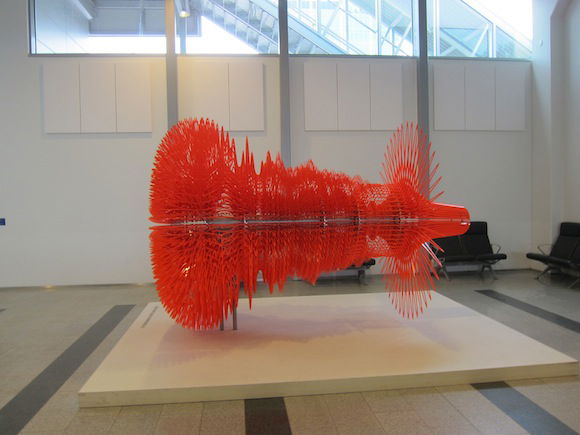 Art display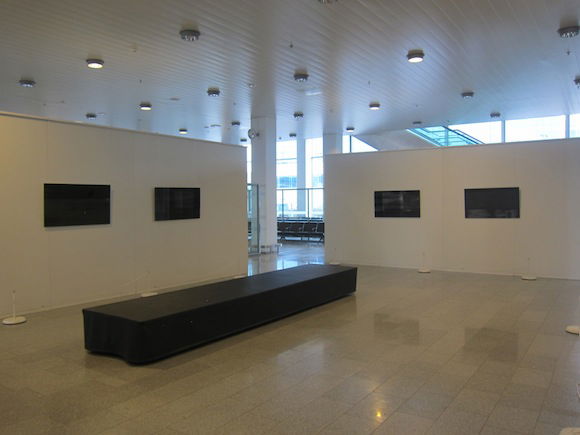 Art display
There's even a Santa themed store.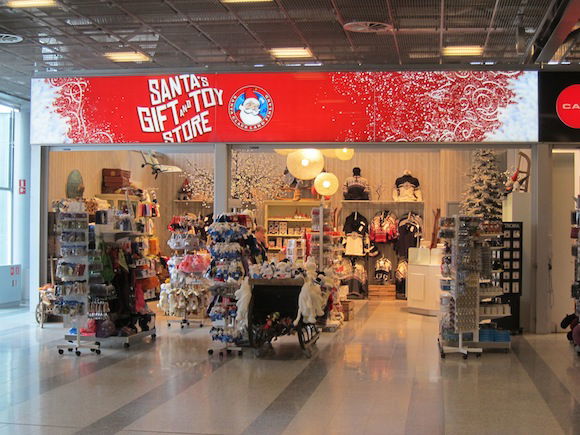 Santa store!
Eventually we headed to the area where gates 32-40 are, which is also where most of the longhaul flights leave from, and also where the Finnair lounge is (which I'll cover in the next installment). There's also a Priority Pass lounge, which has to be one of the nicest anywhere. It's the Almost @Home Lounge, and it had a pretty cool theme in my opinion.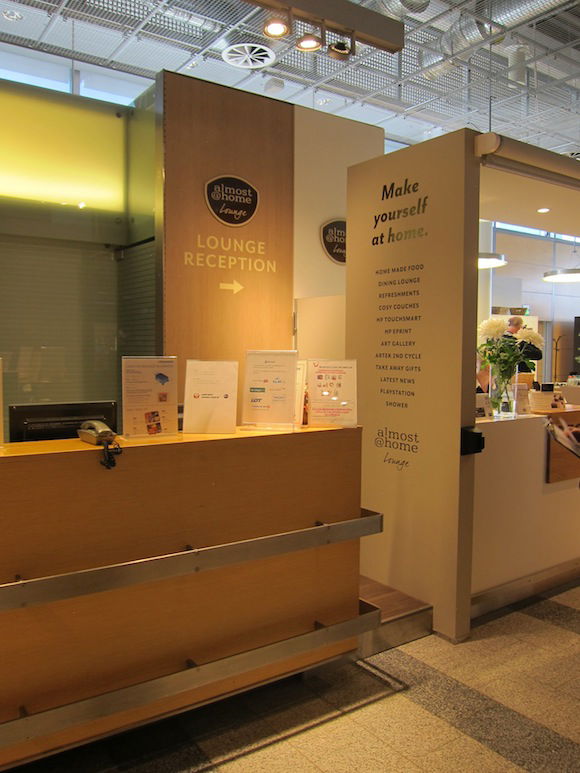 Almost @Home Lounge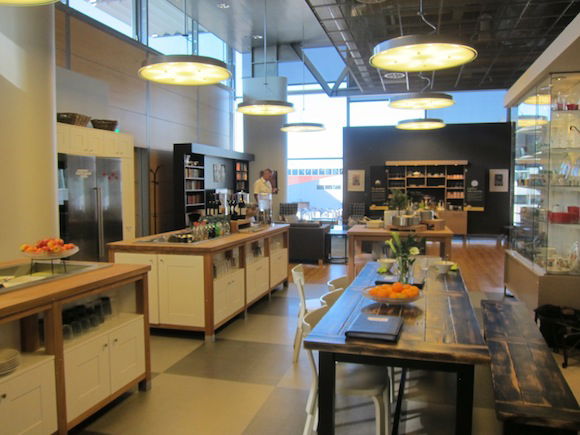 Almost @Home Lounge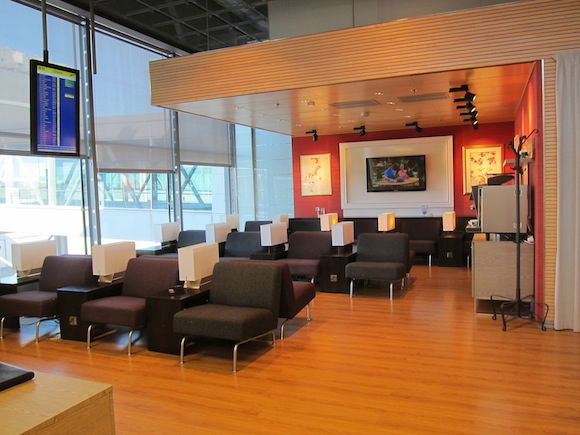 Almost @Home Lounge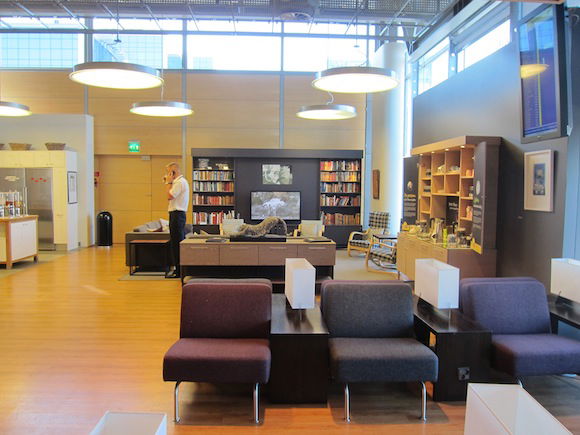 Almost @Home Lounge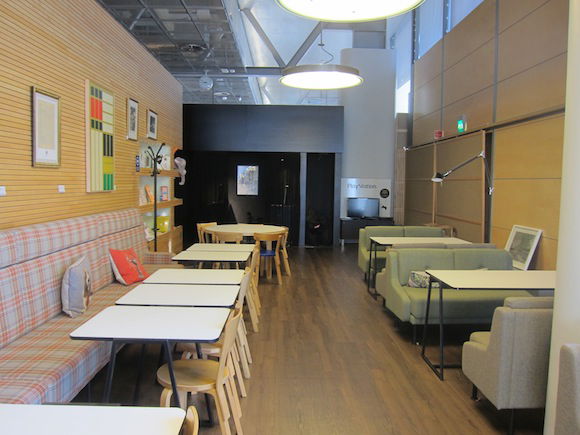 Almost @Home Lounge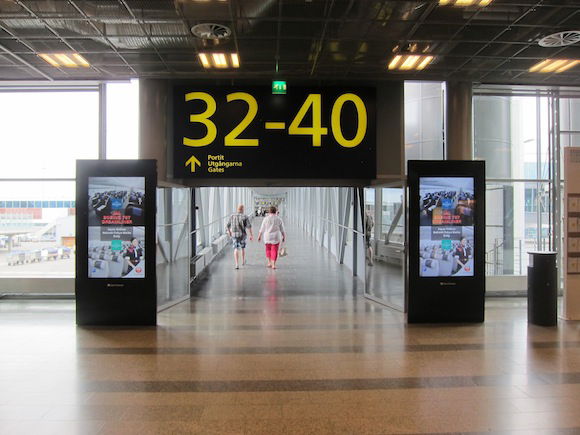 Walkway to gates 32-40
Japan Airlines had inaugurated 787 service to Helsinki just a couple of weeks prior, so they had a pretty cool promotional display up.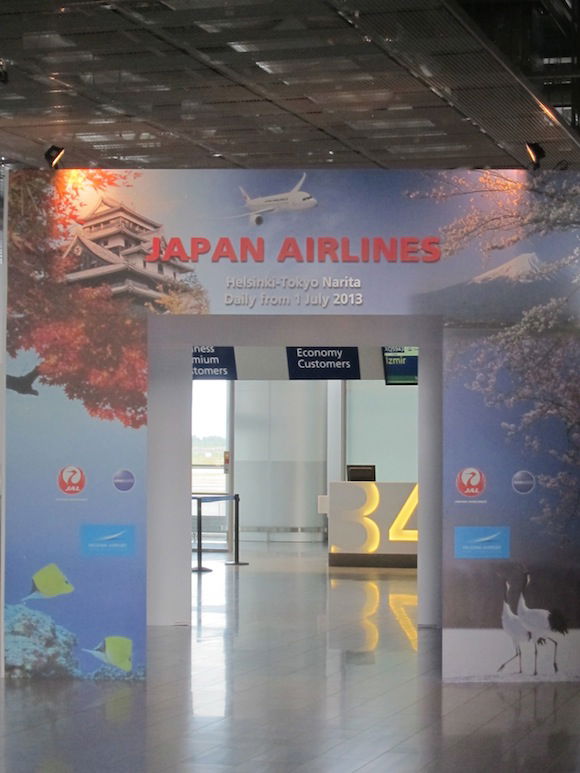 Welcome JAL!
We also saw our 767 parked at the far end of the terminal.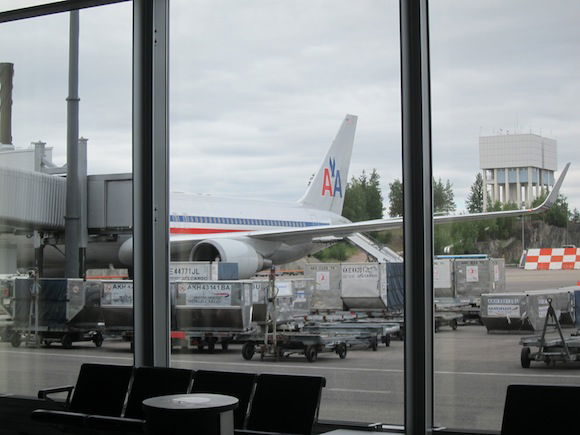 Our ride to Chicago
There aren't many European airports I'd describe as pleasant, though Helsinki is one of them. In part it's probably because they don't have as much traffic as other major European airports, but it's also clear they're putting a lot of effort into the experience and take a lot of pride in it. And Finnair offers connections to dozens of places in Northern and Eastern Europe, so it's much more practical to connect in Helsinki than London, for example.
Of course the catch — and my major frustration — is how limited service is from Helsinki to North America. Finnair flies from New York JFK year round and Toronto seasonally on an all-economy 757, while American only flies from Chicago to Helsinki seasonally as well. I do find Finnair's strategy a bit bizarre — they fly to over a dozen cities in Asia, while they only fly to one city in North America year round. Helsinki as such isn't a huge O&D market, but you'd think purely in terms of connecting traffic they could profitability operate some more North America service, be it to Chicago, Dallas, Miami, etc.