Qatar Airways' CEO, Akbar Al Baker, is one of the most outspoken guys in the airline industry. Just to give a couple of examples:
ITB Berlin is going on right now, and yesterday Qatar Airways announced over a dozen new routes which will be launching over the coming year, including the world's longest flight, from Doha to Auckland.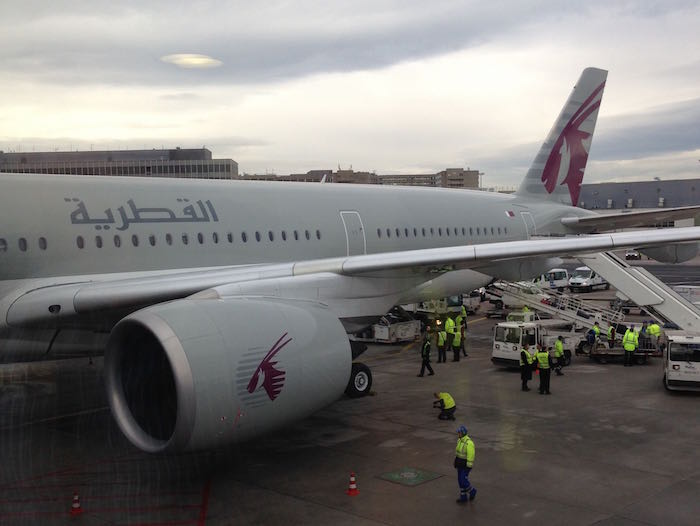 These are in addition to the US expansion Qatar Airways previously announced (and in some cases already launched), including new flights to Atlanta, Boston, and Los Angeles, in addition to a second daily flight to New York.
Atlanta seemed like a bit of an odd choice. While the city has a huge airport, that's almost entirely because of Delta's hub there, and not due to actual local demand. Of all the cities Qatar Airways doesn't serve, is Atlanta really the one with the most demand? Especially when you factor in that Qatar Airways is part of oneworld, which has very little presence in Atlanta, meaning there's virtually no potential for connecting traffic.
We know that Al Baker's archenemy is Delta's CEO, Richard Anderson, so could he be starting the route just to piss off Delta?
Well, Al Baker may have just been a little too honest yesterday during a press conference, when he said the following, via Arabian Aerospace:
Announcing new routes for the Doha-based airline at the ITB show in Berlin, Al Baker said he was launching a daily flight to Atlanta – the home base of rivals Delta – "in order to rub salt into the wounds of Delta."
That's not an especially smart comment to make, given the battle going on between the US carriers and Gulf carriers over Open Skies. The US carriers are arguing that the Gulf carriers are subsidized and aren't being run like businesses, while the Gulf carriers argue that the government simply has stakes in the airlines, and they are being run like businesses.
Not surprisingly, the Partnership for Open and Fair Skies issued a statement almost immediately:
"Mr. Al Baker has made it crystal clear that the subsidies his airline receives from the government of Qatar allow him to fly routes for the sake of petty peevishness rather than rational, market-based reasoning. Of course, with $17.5 billion in subsidies, Mr. Al Baker can choose to fly anywhere, anytime – even if his flights lose money and make no economic sense. The truth is, Qatar Airways is expanding at an inordinate rate because of the market-distorting buckets of cash it receives each year. And that's why U.S. airlines and pilots, flight attendants and other American aviation professionals can't afford to have the Obama administration sit on the sidelines while the Gulf carriers violate our international agreements and take away American jobs."
Usually they're off base, in my opinion, but it's tough to disagree with the first part of their statement, at least.
Bottom line
This is a dumb comment for Al Baker to make, though in fairness it's probably true. I'm guessing Qatar Airways is largely starting the route to "rub salt in the wound of Delta." Then again, I'm not sure where the "salt" or "wound" plays in when launching a money-losing route to the hub of the world's most profitable airline.
I guess Akbar and Richard can call it even with dumb comments now, since previously Richard linked the Gulf carriers to 9/11.
Now I really want to fly the inaugural Qatar Airways flight to Atlanta… I'm sure His Excellency will give a heck of a speech on arrival.
Do you think Qatar Airways' motive for starting this route is to "rub salt in the wound" of Delta, or do you think there's merit to the route otherwise?