There's a huge ongoing battle between the big US carriers and the big Gulf carriers, specifically about whether Gulf carriers should be able to participate in air treaties allowing the "freedom" of routes, given that they're heavily government subsidized.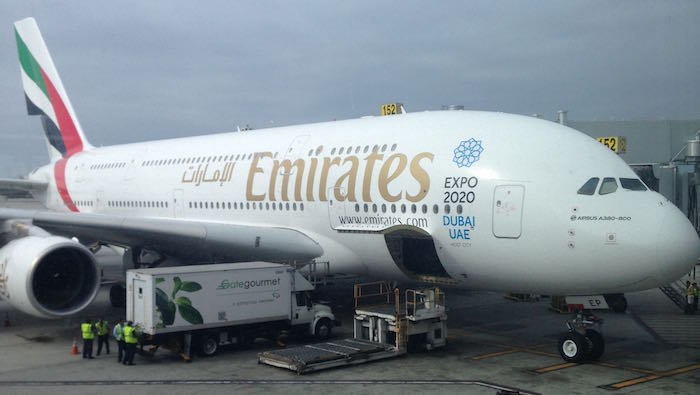 Based on the arguments on both sides, you'd think this was an argument happening during recess in elementary school. Delta's CEO has linked the Gulf carriers to terrorism, while Qatar Airways' CEO has called Delta's CEO weak, unpatriotic, and unethical. US carriers have argued that these evil subsidized Gulf carriers will eventually prevent US airlines from operating to US airports with subsidized flights (oh, the irony!). The US carriers have also shamed any company or person which does business with the Gulf carriers, completely overlooking the fact that American partners with both Etihad and Qatar.
Qatar Airways will be launching daily flights between Doha and Atlanta as of June 1, 2016, a route which Qatar Airways' own CEO admits is simply to "rub salt into the wounds of Delta."
Now Delta is fighting back. Delta is saying that the demand between Atlanta and Doha is less than five people per day, so how can that possibly be the basis of a route? Per Forbes:
"Demand is less than five people a day" for Atlanta-Doha service, incoming Delta President Glen Hauenstein said Thursday on the carrier's first quarter earnings call. He referred to the demand for travel between Atlanta and Doha, not including connecting passengers at either destination.

Later, asked whether Delta operates any routes where it has only five origin and destination passengers a day, Hauenstein responded sarcastically, "We don't have any flights crossing the world that have less than 10 people a day."

Delta president and incoming CEO Ed Bastian added, "We do have some markets that we have four or five passengers on.

"We call that Delta Private Jets," Bastian said, referring to Delta's luxury jet charter subsidiary.
This is a very unsophisticated argument on Delta's part. We all know there's not much demand for travel on the Gulf carriers to their actual hubs, but rather that their business models are based around offering connecting flights. That's the whole argument the US carriers make, so I'm not sure why they're trying to undermine it with this point.
And for that matter, I'd bet there are many Delta routes with similar numbers. I'd be very curious what the daily demand is between Minneapolis and Amsterdam, a route which Delta serves daily. It's pretty disingenuous for them to pretend the don't rely on connecting traffic just as much in many markets.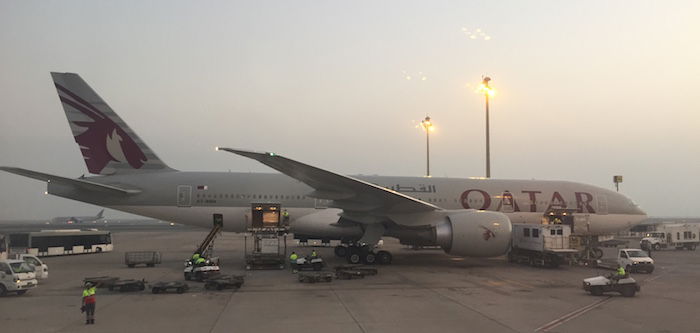 Delta wants to have it both ways — if they're poking fun at Qatar Airways operating a route with demand of just five people per day, they should love that. It means they won't be poaching many of their customers. But the real concern is that Qatar Airways will steal passengers traveling to India, Asia, Africa, etc.
This continues to be Delta's number one priority in Washington:
"This is our number one priority in Washington," Delta EVP and chief legal officer Peter Carter said on Thursday's call. "We have reason to believe the US government will do the right thing. Having said that, this is a diplomatic issue and it will take some time."
All this comes as Delta reports a first quarter profit of $1.56 billion. Clearly they're really struggling as a result of all these horrible new routes by Emirates, Etihad, and Qatar.
(Tip of the hat to Apurva)