Oh man, oh man, oh man. The Open Skies battle just went from juicy to JUICY. This might just be my favorite thing ever.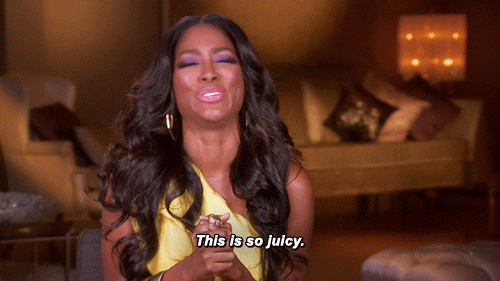 As most of you know by now, one of the airline industry's biggest controversies so far this year has been the Open Skies battle going on between the "big three" US carriers (American, Delta, and United) and the "big three" Gulf carriers (Emirates, Etihad, and Qatar).
As I've explained, I think the US carriers are right for expressing their grievances, regardless of whether anything comes of it or not.
Unfortunately the way the US airlines have been trying to make their case has been nothing short of humiliating, so the Middle Eastern carriers are almost winning by default:
Unarguably the most prolific guy in the airline industry is the Akbar Al Baker, Qatar Airways' CEO. And he has some choice words for Delta's CEO, who he seems to have an axe to grind with (understandably, after he basically linked the Middle Eastern airliners to terrorism).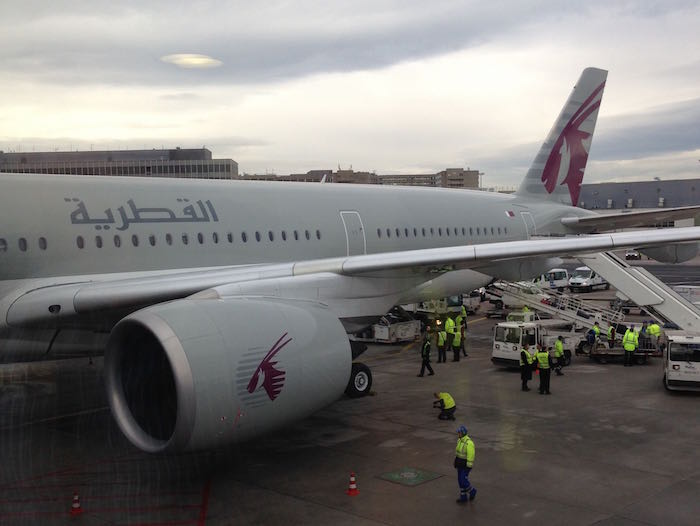 Arabian Business has an article about how Doha's Hamad International Airport won't have a US pre-clearance facility, though the best part of the story isn't even that, but rather Al Baker's amazing rant:
"I want to say in very clear terms, Mr Anderson is not a patriot of his country because what he is doing is stifling the interest of the traveling public in the United States. He is very single-minded in looking at himself. He still feels that he is a prosecutor – he was previously prosecutor before he came to Delta. He thinks that everybody is a criminal but he is forgetting his own backyard," said Al Baker.

"I'm not going to mince my words and I am going to meet the press. I think Mr Anderson has never seen a CEO that will be so direct, so insulting and absolutely to the point to expose him. He is working against the interest of his own country. He has no dignity, he has no ethics, he has, in my frank opinion, a weak personality and is only hiding behind all this nonsense, misleading his government in a big way. I will go to the government in a very clear way, in a very precise way, in a very direct way to show them the misleading information," he added.
YOW!!!
So to recap, Delta's CEO is:
Not a patriot
Has no dignity
Is unethical
Has a weak personality
His Excellency will be direct, insulting, and to the point (which seems like the same thing as "direct" to me, but…)
And for context, here's Al Baker's actual point about "subsidies:"
"If he (Anderson) is talking about subsidy, Delta should have been closed because it was bankrupt. If American Airlines are talking about it, they were bankrupt. US Airways, I don't know why my alliance partner is jumping into this story. He was bankrupt twice in a period of 18 months. United was bankrupt – so they were all bankrupt and now they're talking about subsidies for us," he said.

"It's not subsidies for us. It's proper government equity in a company that is owned by the sovereign fund of my country. So what's the problem? The problem is when you start flying 767-200s around, which is a 35-year-old aeroplane and stopped production two decades ago, fooling your customers, of course he can complain.
And more to the actual point of the article, Al Baker (correctly, in my opinion) dismisses the merits of a US pre-clearance facility:
Pre-clearance has been introduced at Abu Dhabi International airport and according Al Baker, the new service has led to delays to flights to the US.

"I will not have pre-clearance in Doha and from what I know, Dubai will not have that," Al Baker said, speaking at a press conference at Arabian Travel Market.

"Quite simply, my job as an airline is to take passengers from point A to point B, on time, and what happens there in the immigration is not my problem. If I start doing pre-clearance in Doha and my aircraft constantly arrives late into the US, which is happening now with Etihad, I'm obliged to provide accommodation to my customers who misconnect, because they never asked us to pre-clear. This is something we generated, so I would rather take the passenger on time to their destination and then what happens in immigration and customs is not my problem. I don't want to create another confusion or delay by pre-clearing passengers," he added.
Bottom line
Listening to this guy never gets old. Here's to hoping Al Baker's "meet the press" is televised on Bravo!
(Tip of the hat to Abdelrahim)