On June 1, 2016, Qatar Airways will be launching daily nonstop flights between Doha and Atlanta. According to the airline's CEO, Akbar Al Baker, they're launching this route to "rub salt in the wound of Delta." Nothing quite like rubbing salt in that billion dollar wound, Qatar Airways (by "billion dollar wound" I'm of course referring to Delta's quarterly profit)!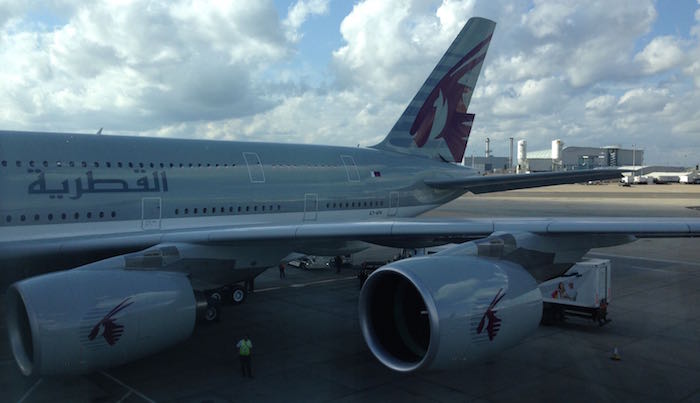 Anyway, it looks like the airline is hoping to make a splash in Atlanta, as it has just been announced that Qatar Airways will operate a one time A380 service to Atlanta for the inaugural flight on June 1, 2016. They'll be taking the A380 off the Bangkok route for one day to make this possible. The A380 will operate with the following schedule on June 1, 2016, per airlineroute.net:
QR755 Doha to Atlanta departing 9:05AM arriving 4:55PM
QR756 Atlanta to Doha departing 7:25PM arriving 4:15PM (+1 day)
This is something Emirates does all the time, where they'll operate an A380 on the first flight to a new destination, and then subsequently operate a 777 on the route. But this is the first time I ever recall Qatar Airways doing something like this. I suspect it's because of the special place that Richard Anderson holds in Akbar Al Baker's heart, though he'll be retired before the new flight launches.
If you are on the inaugural flight, this aircraft swap is fantastic news. Keep in mind that the A380 has a great reverse herringbone business class product, much like on the A350.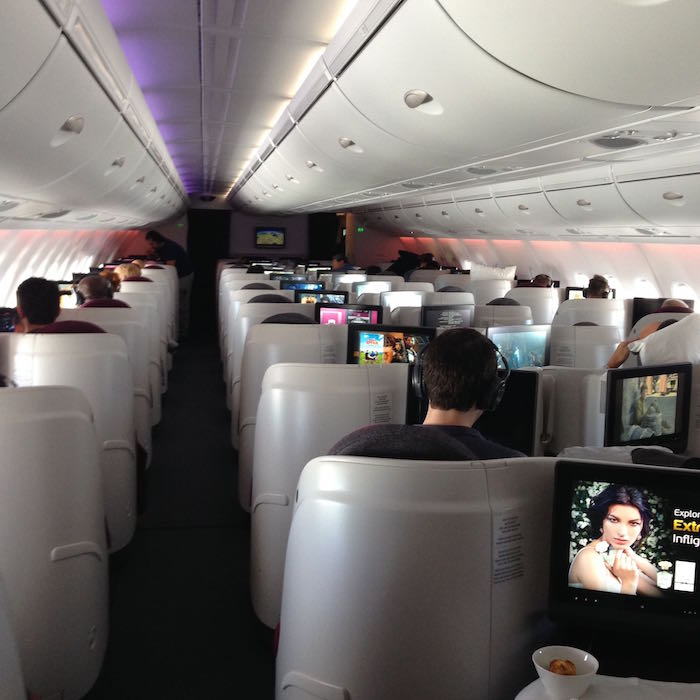 There's also a first class cabin, unlike on the 777.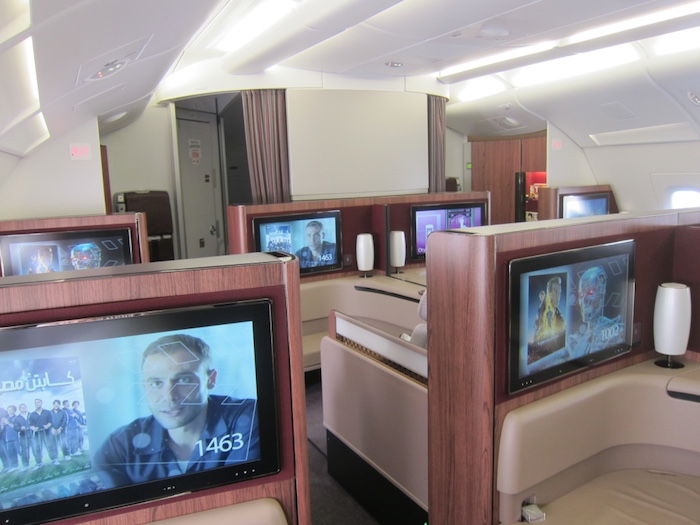 And there's also an onboard bar, I'd argue the nicest one in the sky.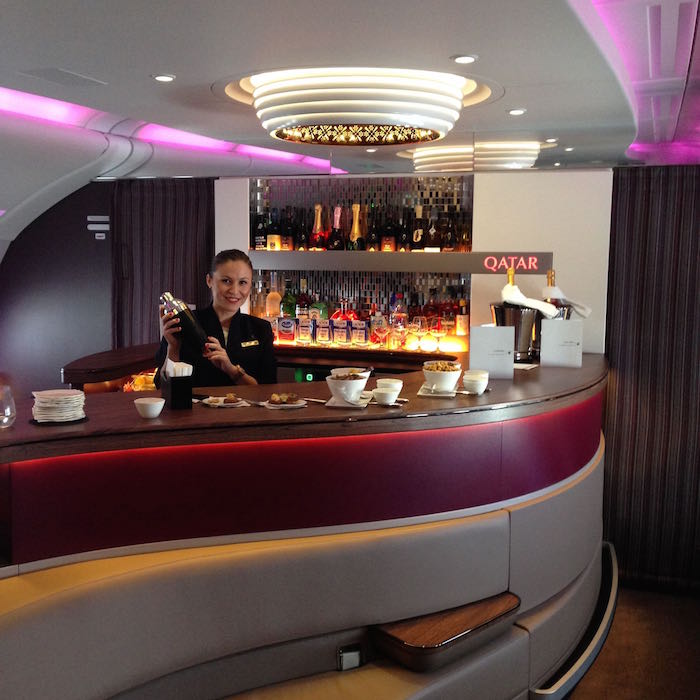 All of that is a huge improvement over Qatar Airways' 777 business class product, which is mediocre at best.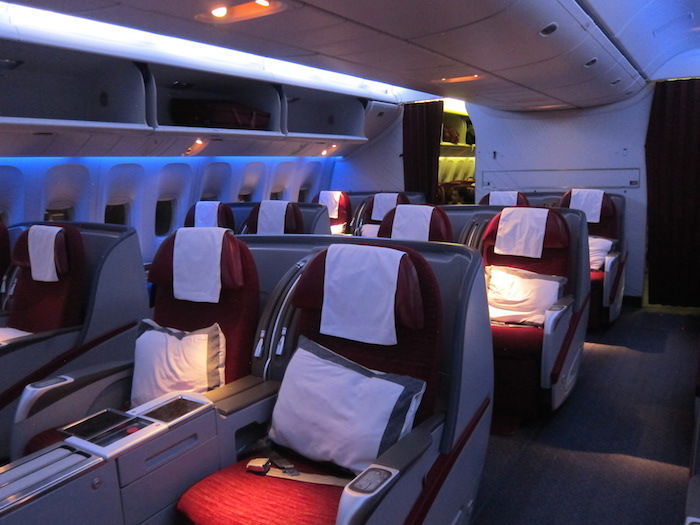 I wasn't initially going to take the inaugural flight (though in the past I've done a couple of inaugural Qatar Airways flights), but now I'm really tempted…
For anyone who is interested, as of now the Doha to Atlanta inaugural flight does have two business class award seats, though I don't see first class award seats in either direction as of now.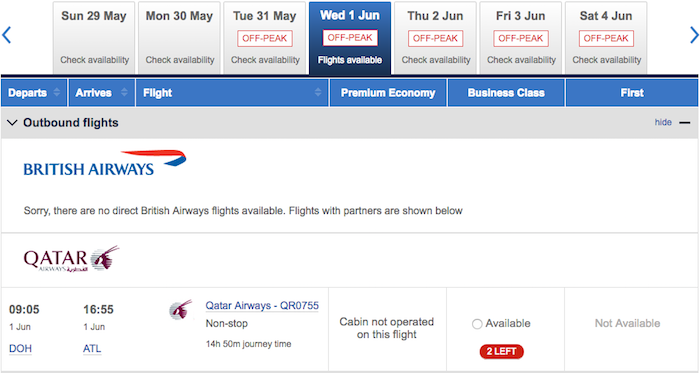 Anyone planning on taking this inaugural flight?