Pistols at dawn!
Qatar's (in)famous CEO Akbar Al Baker is known for saying all sorts of things on behalf of his airline that he doesn't mean (how's that new route to Las Vegas going?), but recently he has insisted that Qatar Airways is considering leaving the oneworld alliance.
One of his main reasons for wanting to leave is because of fellow oneworld member Qantas, who he has accused of blocking Qatar expanding into Australia. I wrote a separate article explaining exactly what he meant by this, and that I agree with him that Qantas is likely lobbying the Australian government to allow their joint venture partner (and Qatar enemy) Emirates to expand even further into Australia, while greatly restricting Qatar from doing so.
I have thought that Qatar is unlikely to leave oneworld both because the Gulf blockade is limiting their ability to operate the routes and attract the customers they want, and their alliance membership is a key advantage over their Middle Eastern competitors Emirates and Etihad, though having an advantage over the quickly deteriorating Etihad is less important than it used to be.
But then IAG's Chief Willie Walsh coming out publicly to say that it was 'highly likely' Qatar would leave oneworld, which added some serious weight to the likelihood they actually would.
The latest in this saga is that Qantas allegedly sent a letter to all its staff criticizing Qatar's expansion into Australia. This letter has not leaked to the public so we don't know its exact contents, but presumably it would be a similar argument to the lobbying Qatar has accused Qantas of doing to the Australian Government.
Al Baker has then come out publicly again last week following this Qantas letter, to say he didn't see 'any point' in staying in the oneworld alliance.
Qantas CEO Alan Joyce until recently stayed quiet on the debate, but has now said:
Our view has been very simple, we're after fair competition. Nobody could say there is anything wrong with that.

We've plenty of other alternative mechanisms, which is the way our network is designed. People have a lot of choice on the Qantas-coded network to get to the same European points that they had been using Qatar.

If they decide to leave, it is because it is no longer working for them. Nobody should be in an alliance where they believe its not working for them. If Qatar feel they do better outside of Oneworld, that is up to them.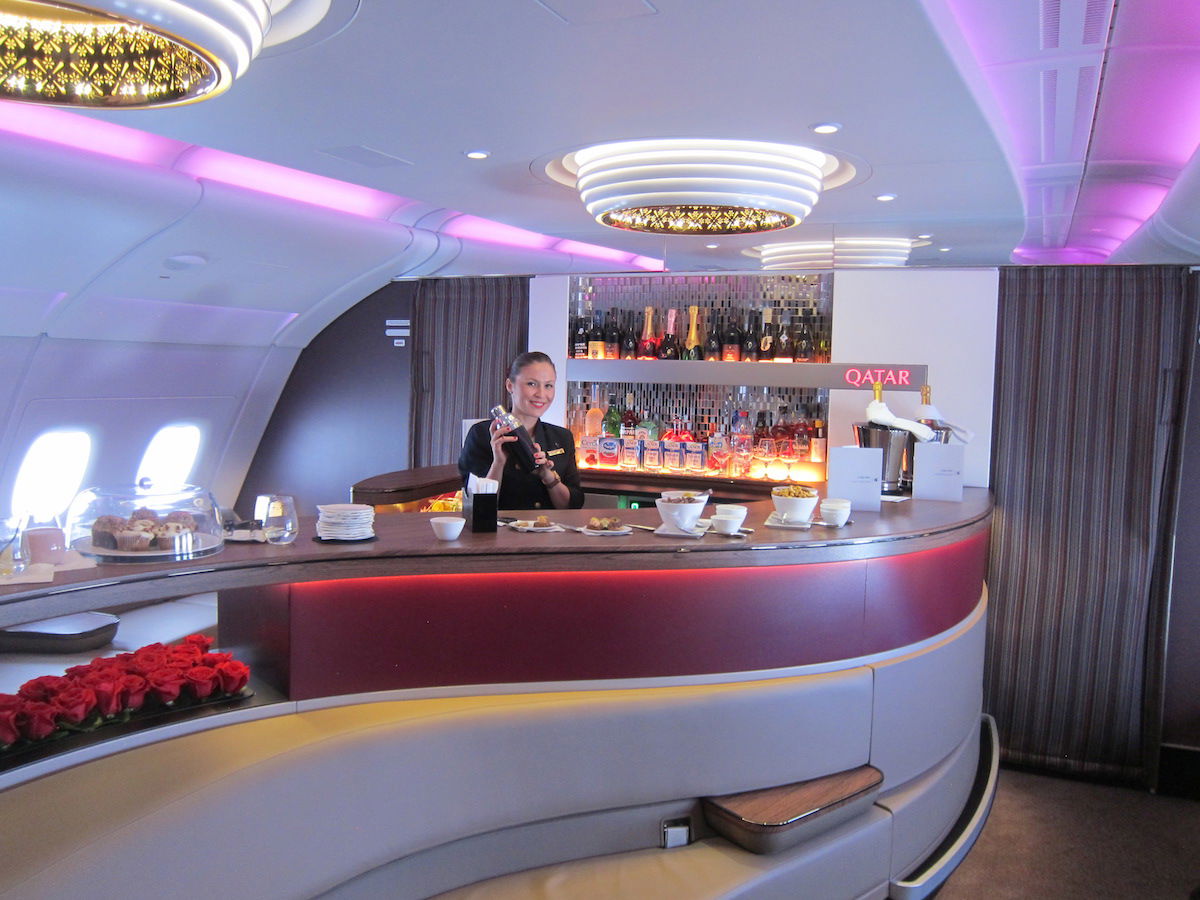 He was pressed on exactly what he meant by 'fair competition' to which he explained:
If aviation was governed by the World Trade Organisation, there would be some dumping cases against people for going in well below cost to force people off routes and markets. We think those rules should apply to aviation markets.
Hmmm…. does that argument sound familiar?
Bottom line
Global alliances like oneworld are not nearly as important as they used to be, with airlines forming individual partnerships themselves that suit their business model better than being lumped together with over a dozen airlines they may not even like.
Alan Joyce is a terrific CEO in terms of how he turned around Qantas fortunes over the past decade, and life would no doubt be easier for Qantas if they did not belong to an alliance of a carrier they saw as a direct threat. But to say Emirates is fine, while Qatar is an 'uneven playing field' is ridiculous.
I can't see the loosening of the Air Services Agreement between Qatar and Australia leading to Qatar 'dumping capacity well below cost to force people off routes and markets.' Qantas doesn't fly to the Middle East themselves at all, and only flies to London in Europe.
There's little competition on Asian, African and American routes between the carriers as Australians would choose the far more direct Qantas option even if it were a lot more expensive (Qantas is rarely the cheapest option anywhere). Yes there's competition with Qantas' joint venture partner Emirates connecting many cities, but that is what free market competition is all about — Emirates is big and established enough to be able to compete.
And hasn't Emirates employed the same tactics Qatar has anyway?
I do think there is now a greater chance Qatar will leave oneworld as this issue just won't go away.
Do you think Qatar will now leave oneworld?