Yesterday Ben wrote about how Qatar was threatening to leave the oneworld alliance (but wouldn't).
One of Qatar's reasons was because of fellow oneworld member Qantas, where Qatar said:
It is blocking us getting rights into Australia
You might be wondering what Qatar meant by this, given Qatar has a huge fleet and global route network, so I thought it would be useful to explain what I believe Qatar Airways' Al-Baker meant by this.
Qatar Airways' current Australian operations
Qatar currently operates the following flights to Australia:
Sydney: daily A380 service (that terminates at Sydney), as well as a daily 777-300ER flight that continues on to Canberra
Melbourne: daily A380 service
Adelaide: daily A350 service
Perth: daily A380 service
Canberra: daily 777-300ER service that goes via Sydney in both directions (as mentioned above)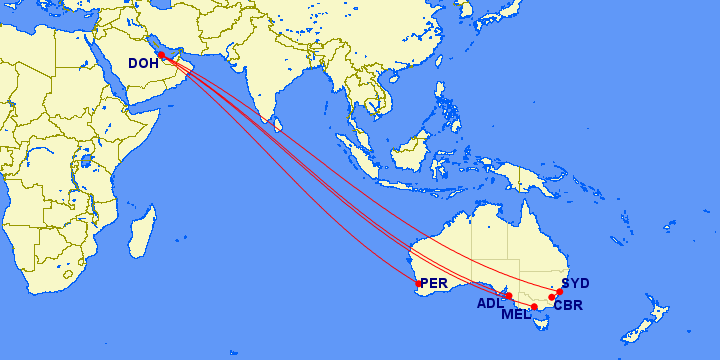 So Qatar has daily flights to Adelaide and Canberra, yet no service to Brisbane, which is a much bigger airport than both Adelaide and Canberra.
Do you find that odd?
There's a reason for it.
Air Services Agreement
Some countries have Open Skies Agreements with each other, which allow airlines based in either country to operate either unlimited flights between the two countries within that agreement, or flights with few restrictions. For example, the European Union and the USA have an Open Skies Agreement, hence why we regularly see new or increased services between the two regions.
There has also been substantial coverage of the Open Skies Agreement between the USA and Middle Eastern countries, which the 'US 3' have challenged as unfair.
The countries of Qatar and Australia (remembering Qatar is not part of the UAE), do not have an Open Skies Agreement, so airlines based in either country cannot operate unlimited services between the two countries. Instead, they have an Air Services Agreement/Treaty, which allows airlines in either country to operate up to 21 direct services each week between the two countries. But the direct flights to Australia from Qatar must be limited to the following four major airports:
Sydney
Melbourne
Brisbane
Perth
21 direct flights per week allows for three direct flights per day, so not enough for a daily flight to each of the four airports listed above.
Qantas does not operate any flights to Qatar (or the Middle East at all, since moving its UK stopover from Dubai back to Singapore). Although Doha is a oneworld hub, Qatar operates a fortress hub at Doha, especially since the Gulf Blockade began — unlike Dubai or Abu Dhabi, whenever I've flown through Doha, there are hardly any planes not in Qatar livery.
I cannot see Qantas operating any flights to Doha anytime soon.
Qatar has built their Australian route network around these restrictions by choosing Sydney, Melbourne and Perth to operate direct service to under the Air Services Agreement. They operate a daily non stop flight to each, so 21 flights per week in total.
With such restrictions, Qatar sends their biggest aircraft, their A380 to each city each day, despite only having 10 A380s in total (of their massive 220 aircraft fleet). So depending on fleet utilisation they use around half their A380 fleet to operate Australian flights.
This should give you an idea of both how restrictive the Air Services Agreement is to Qatar, and how important a market Australia is for Qatar. Qatar Airways has an outstanding reputation in Australia for having cheap fares, excellent products and quick connections to Europe.
Qatar is able to operate additional flights to Australia, without breaching the Air Services Agreement in the following ways:
Non stop flights to the secondary airports like Adelaide, Darwin and Cairns are not limited, hence its A350 service to Adelaide each day.
Qatar can operate seven additional flights per week to the four major cities provided they continue on to a secondary airport, hence the 777-300ER flight to Sydney each day continuing on to Canberra. I am guessing the sole reason they operate a service to Canberra, is simply to pick up Sydney traffic. Qatar does not have rights to transport passengers domestically on the Sydney to Canberra legs only.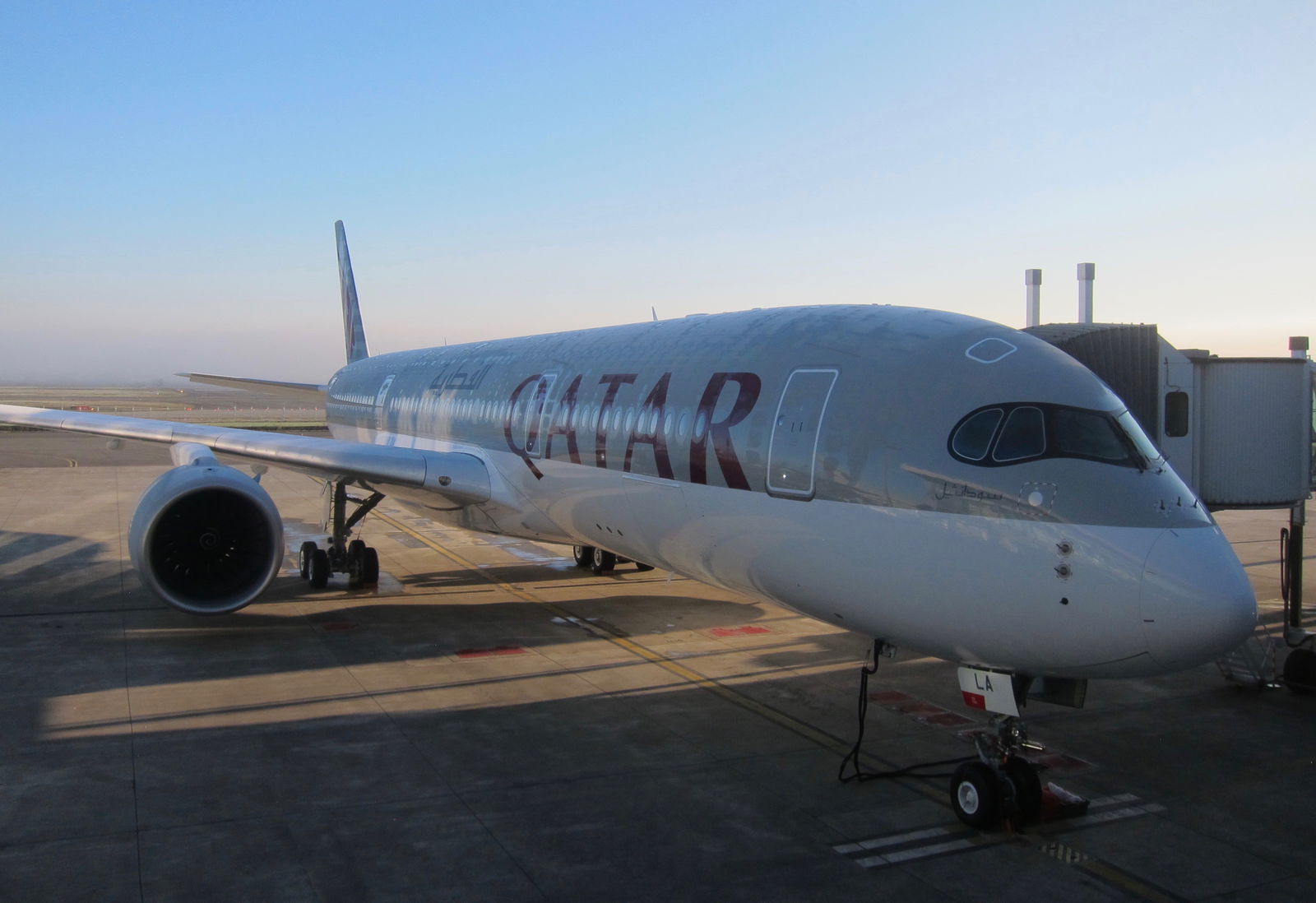 Although Brisbane would seem like a logical destination for any major international airline that already flies to cities like Adelaide and Canberra, Qatar cannot operate additional non stop services to Brisbane under the current Air Services Agreement (unless they continued on to a secondary destination like, say, Cairns) without reducing an existing service, so Qatar must believe Perth is a more lucrative market than Brisbane.
Should the Air Services Agreement be increased to 28 non stop flights per week (i.e. four flights per day) or more, I expect Qatar will announce non stop services to Brisbane immediately.
The Air Services Agreement between Australia and Qatar used to be only 14 flights per week (so two per day) and during this time Qatar chose Melbourne and Perth, rather than Melbourne and Sydney, Australia's two busiest airports, which may have seemed like an odd choice.
I understand this was because it was optimal in terms of connections onto places like Europe for Qatar flights to leave Australia late at night (both the Melbourne and Perth flights depart each night at around 11pm) whereas Sydney has a strict airport curfew of 11pm, and flights could not depart this late and Qatar held out, hoping they could secure a later slot.
The Sydney curfew remains, and the Qatar A380 flight departs at 10pm each night, which only allows an hour each evening to account for any delays for the flight to depart before curfew. Any aircraft requesting to take off after curfew faces hefty financial penalties for doing so.
There is no curfew at Melbourne or Perth Airports.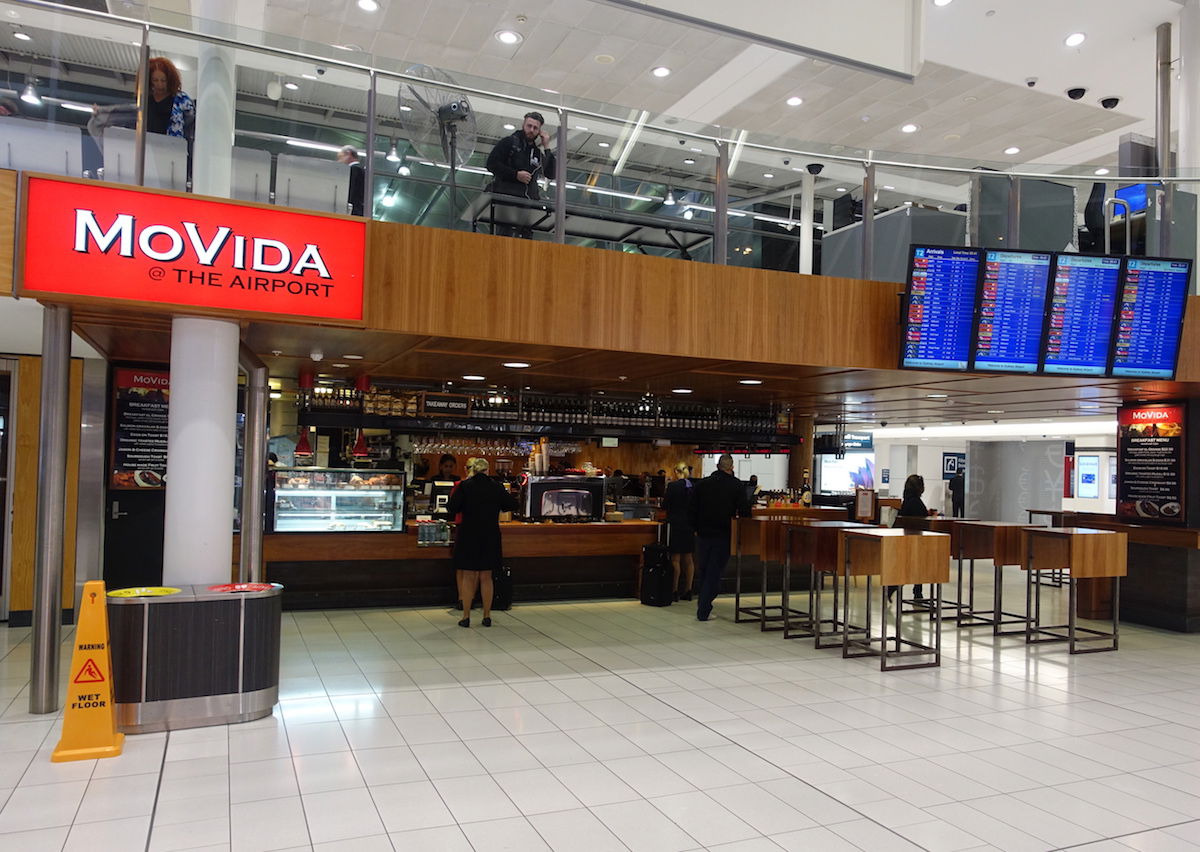 Complaints from Qatar Airways
Both Emirates and Etihad have significantly greater rights to operate flights to Australia than Qatar does under the UAE – Australia Air Services Agreement. Compared with Qatar's 21 flights per week, Emirates can operate a massive 105 flights per week (so five times that of Qatar) which is up to 15 flights per day, and Etihad can operate 56 flights per week.
Qantas only have a standard alliance relationship with Qatar, while they have a much closer relationship with Emirates that includes not just extensive codesharing, but also integrated network collaboration with coordinated pricing, sales and scheduling as well as a benefit-sharing model.
So I can understand that they have little interest in seeing the (restrictive) Air Services Agreement between Qatar and Australia relaxed while they have a huge financial incentive to ensure Emirates operates as many flights to Australia as possible. Qatar has an excellent product (especially compared with, say, Qantas' A380) and is a major competitor to Qantas, despite both airlines being in the same alliance.
As Ben wrote about yesterday, global alliances are now far less important than individual financial arrangements between airlines.
I suspect Qatar is accusing Qantas of using their substantial government influence to lobby the Australian government not to change the Qatar – Australia Air Services Agreement.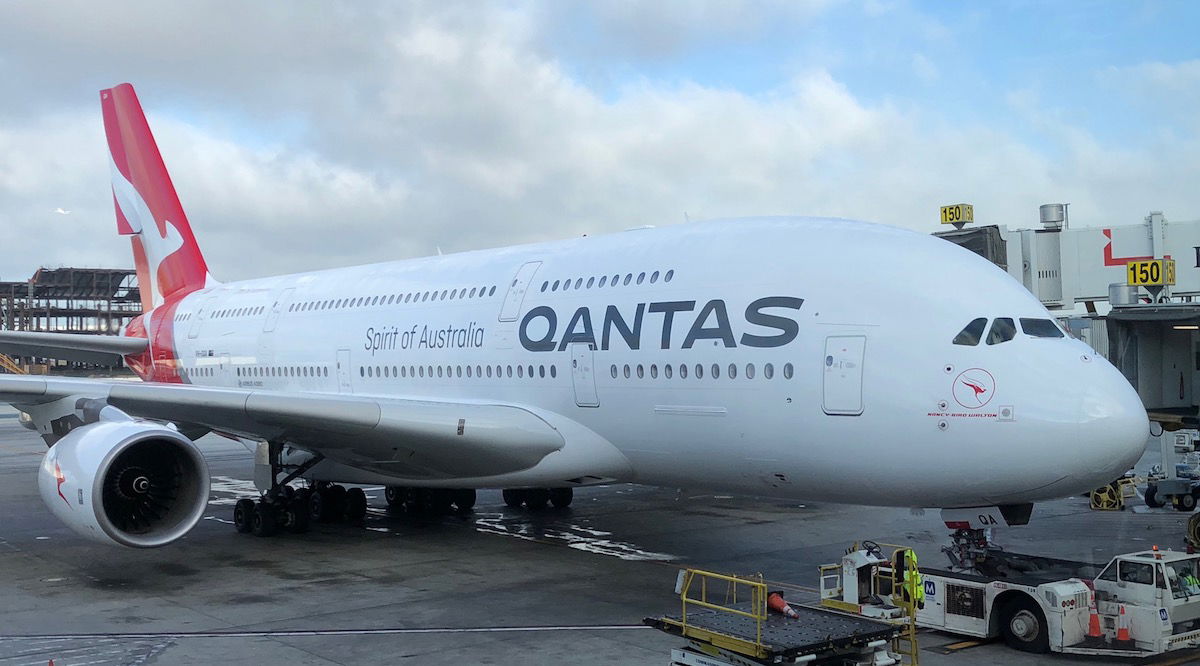 Bottom line
Compared with Emirates and Etihad's rights to operate significant flights to Australia I have always thought Qatar was very restricted in competing in such an important market. The fact they do not operate flights to a major city like Brisbane speaks volumes.
Qatar tends to make wild accusations about the industry and their competitors regularly, and I can't say for sure what steps Qantas might have taken to keep the Qatar – Australia Air Services Agreement as is, but it is in Qantas' best interest to limit Qatar flights into Australia.
Qantas is hardly the first airline to 'encourage' their government to limit foreign flights into their country to protect the home carrier. Just look at how few flights Emirates and Etihad are able to operate into both Germany and Canada.
Do you support Open Skies Agreements?