Qantas has just announced the details of its newest ultra long haul route, and it's an exciting one…
Qantas launching Boeing 787 flights to Paris
As of July 12, 2024, Qantas will introduce a new 3-4x weekly year-round flight between Australia and France, just in time for the 2024 Summer Olympics. The new service will operate from Sydney (SYD) to Perth (PER) to Paris (CDG), so passengers can start their journey in any of those cities. The flight will operate the following schedule:
QF33 Sydney to Perth departing 1:55PM arriving 5:00PM
QF33 Perth to Paris departing 7:35PM arriving 6:55AM (+1 day)
QF34 Paris to Perth departing 9:55AM arriving 8:30AM (+1 day)
QF34 Perth to Sydney departing 10:00AM arriving 4:05PM
The flight between Perth and Paris will cover a distance of 8,863 miles, and is blocked at 17hr20min westbound and 16hr35min eastbound. Then the flight between Sydney and Perth will cover a distance of 2,040 miles, and is blocked at 5hr5min westbound and 4hr5min eastbound.
Qantas will use a Boeing 787-9 for the route, featuring 236 seats, including 42 business class seats, 28 premium economy seats, and 166 economy seats. This is a very low density configuration, though despite that, none of Qantas' cabins are particularly remarkable.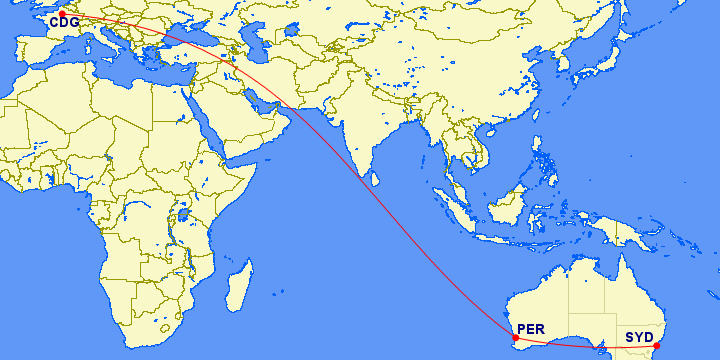 How France service fits into Qantas' network
This new route will be the first time in nearly two decades where the airline offers service to Paris, and it cuts the current fastest travel time from Perth to Paris by around three hours. Admittedly the time savings are really only there for those originating in Western Australia, because if you're coming from Melbourne or Sydney, there are lots of other one-stop routings to Paris via the Middle East, with similar travel time.
For context on Qantas' service to Europe, the airline currently flies:
Year-round from Melbourne to Perth to London using Boeing 787s
Year-round from Sydney to Singapore to London using Airbus A380s
Seasonally from Sydney to Perth to Rome using Boeing 787s
So Paris will be Qantas' third destination in Europe, and the carrier's second year-round destination in Europe. Qantas has been considering resuming Paris flights for years now, so it's nice to see this become a reality.
Where does this rank on the list of the world's longest flights? It will be the world's sixth longest flight route, and Qantas' second longest route, as it's marginally shorter than the existing Perth to London service.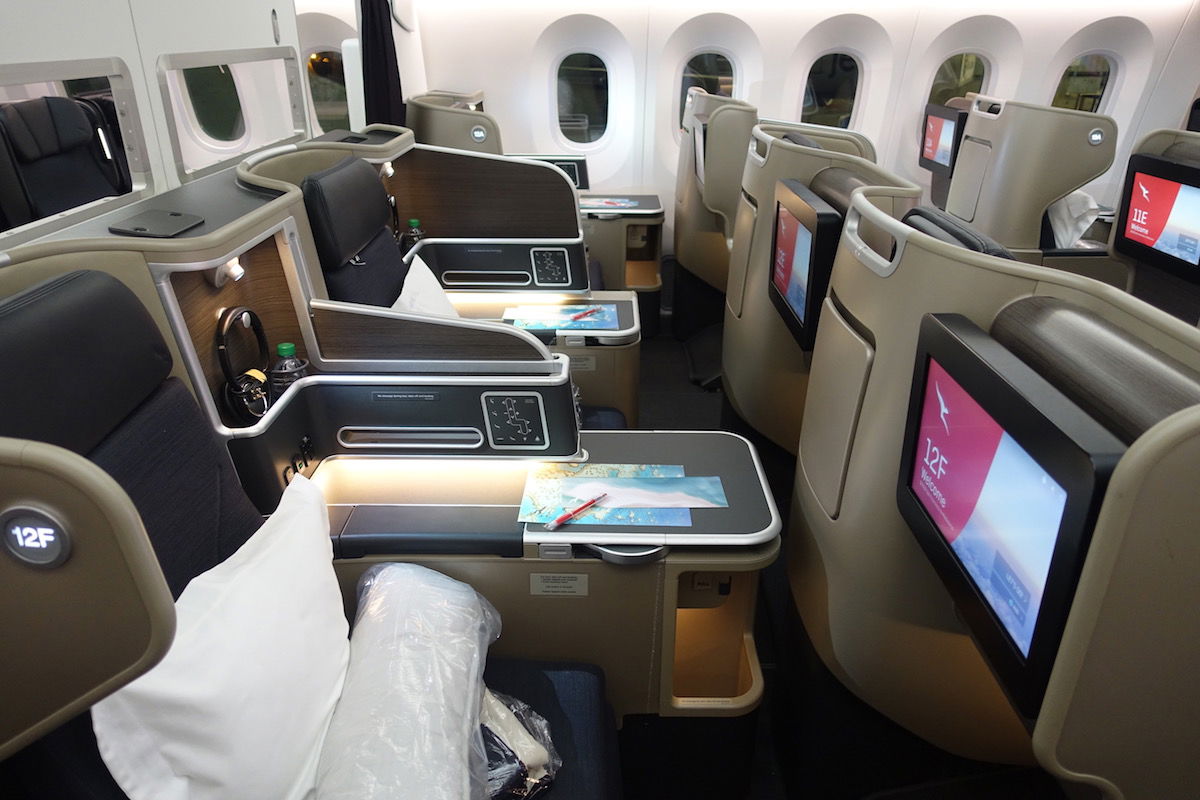 Bottom line
Qantas will be launching year-round flights between Perth and Paris, just in time for the 2024 Summer Olympics. The airline will operate these flights 3-4x weekly using Boeing 787s, and this will be Qantas' third destination in Europe, and second longest route.
We've know that these flights have been on Qantas' radar for quite some time, so it's cool to see this become a reality (even if Qantas' product is totally mediocre, and the airline releases such little award space).
What do you make of Qantas adding Paris flights?