I often write about fifth freedom flights, though don't typically go into much detail on why they exist, what their significance is, etc. While avgeeks and longtime readers will probably know what these are, I figured it would be useful to have a consolidated post about these very cool types of flights.
Fifth freedom flight basics
In the context of commercial aviation, a fifth freedom flight is one where an airline from one country flies between two other countries, with the right to transport passengers between them. These kinds of flights aren't allowed in all cases, but rather have to be part of an air services agreement between countries (or part of a larger aviation treaty).
I'll share more routes below, but just to give one example, Emirates operates a flight from Dubai to Milan to New York, so the flight between Milan and New York would be a fifth freedom flight. Why? Because an airline from the United Arab Emirates is operating a flight between Italy and the United States, and the airline can even sell tickets for travel between New York and Milan.
If an airline simply stops in an extra country to refuel, or if the airline doesn't have the right to pick up or drop off passengers in a country, then it wouldn't be considered a fifth freedom flight.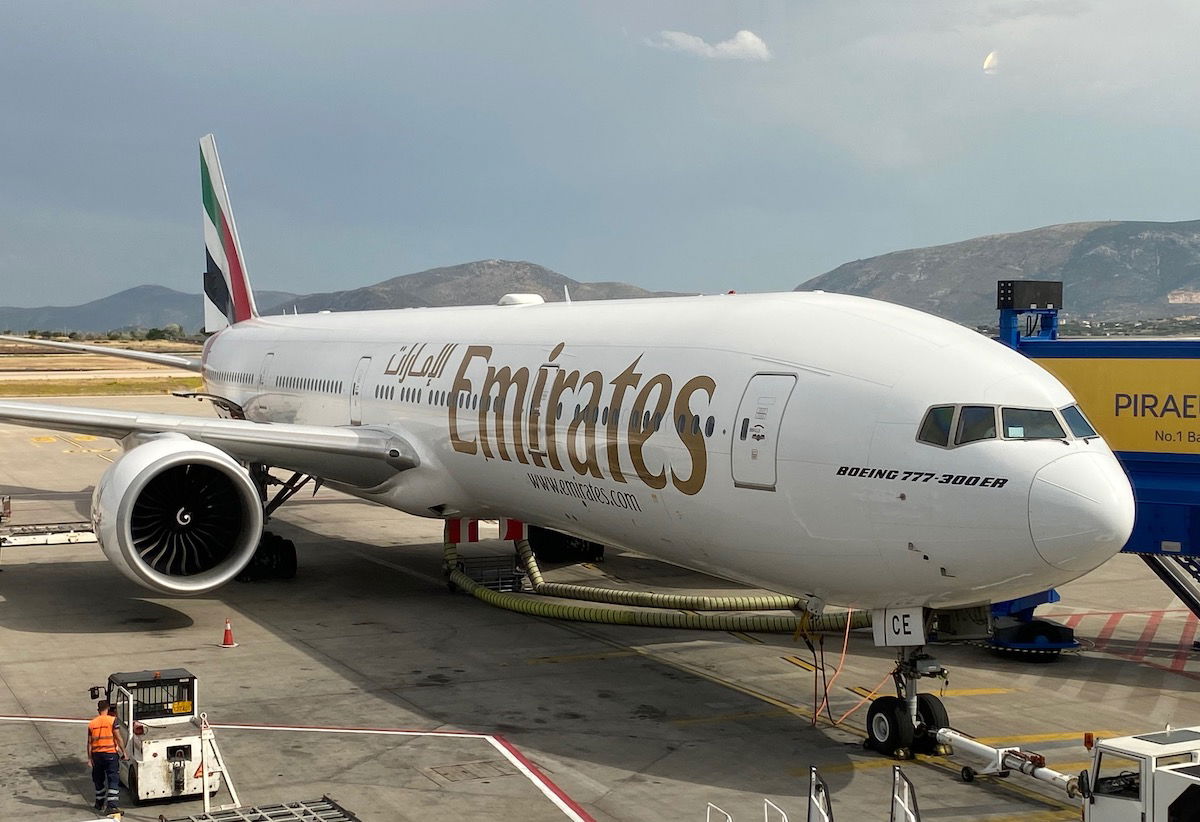 Why airlines operate fifth freedom flights
There are a few reasons airlines may choose to operate fifth freedom routes.
One reason is because a destination can't practically be reached nonstop, so a stop is necessary along the way:
For example, Emirates flies from Mexico City to Barcelona to Dubai (with the first flight being a fifth freedom flight)
This is done because a 777 can't easily fly nonstop from Mexico City to Dubai without a significant weight restriction, due to Mexico City Airport being at a high altitude (which reduces takeoff performance)
In other words, the only way for Emirates to fly to Mexico City is through a third country, so the airline might as well figure out a lucrative second market
Another reason is because a fifth freedom market is determined to be lucrative, even if there are no operational limitations:
For example, Emirates flies nonstop from Dubai to New York, but also operates flights from Dubai to Milan to New York
This isn't because the airline can't fly nonstop (it can and does), but rather because the economics of the Milan to New York flight make sense
The market between Dubai and Milan is large, the market between Milan and New York is large, and the market between Dubai and New York is large, so this gives the airline lots of opportunities to fill seats and maximize revenue
A last main reason is because an airline wants to serve a certain destination, but there's not enough demand to operate directly there:
For example, SWISS flies from Zurich to Sao Paulo to Buenos Aires
Clearly the airline didn't see sufficient demand to fly directly from Switzerland to Argentina, but sees value in offering connecting service there as part of an existing Brazil flight
Presumably the icing on the cake is the ability to exclusively transport passengers between Brazil and Argentina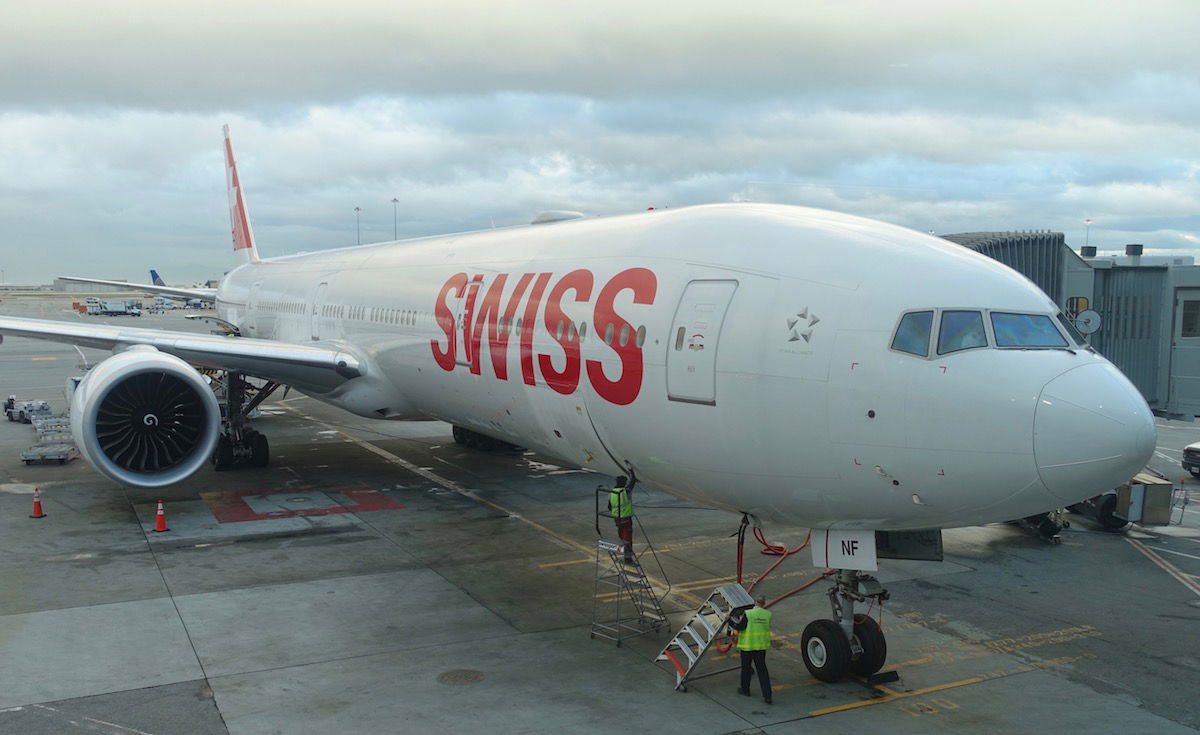 Why passengers should care about fifth freedom flights
There are three main reasons passengers should care about fifth freedom flights.
First of all, as an avgeek it sure is fun to fly an "exotic" airline between other countries, whether we're talking about flying Singapore Airlines from New York to Frankfurt, Gulf Air from Singapore to Bangkok, or Ethiopian Airlines from Buenos Aires to Sao Paulo.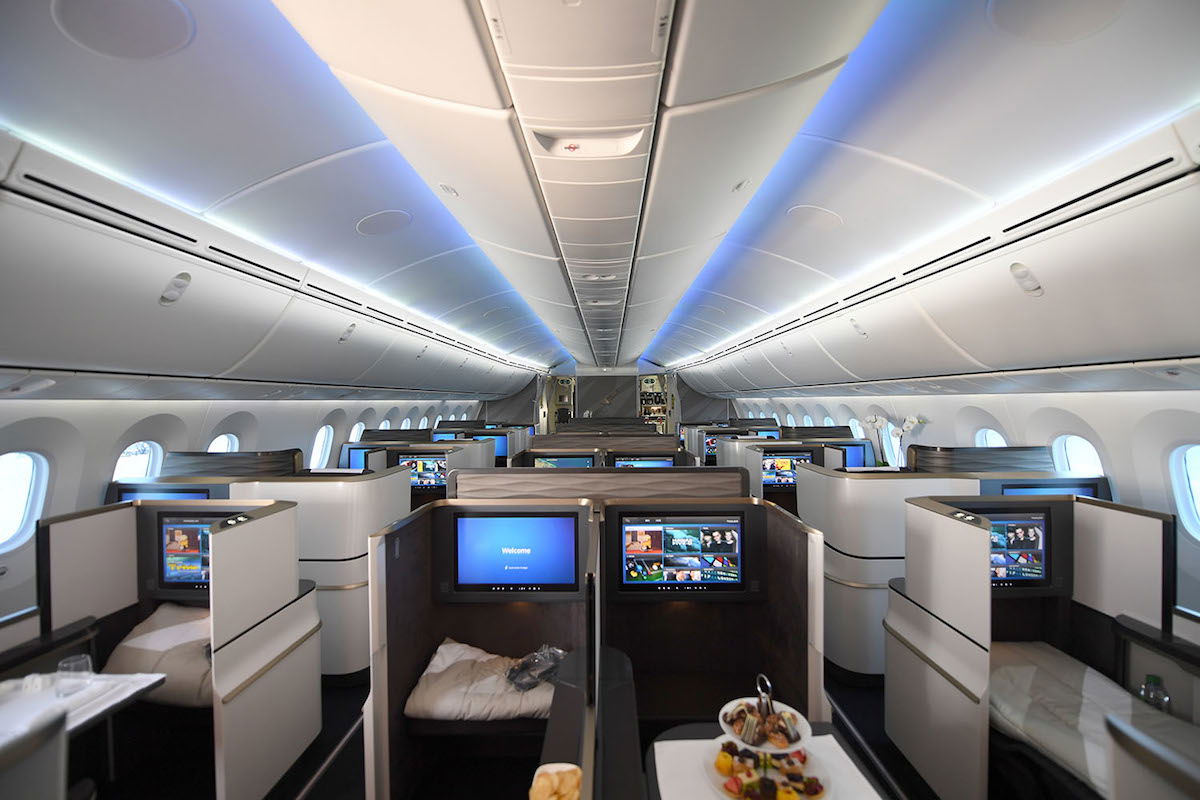 Next, in many cases fifth freedom flights are more reasonably priced. Airlines operating fifth freedom flights often have to price more aggressively, since they may not have the pricing power of an airline based in that country, in terms of frequencies, name recognition, etc. For example, you might find that Gulf Air is significantly cheaper between Singapore and Bangkok than Singapore Airlines, Thai Airways, etc.
Lastly, in many cases fifth freedom flights can offer a significantly better passenger experience, since these flights are often operated by long haul aircraft. For example, Singapore Airlines flies between Milan and Barcelona, so you could enjoy the carrier's excellent A350 business class on this short route.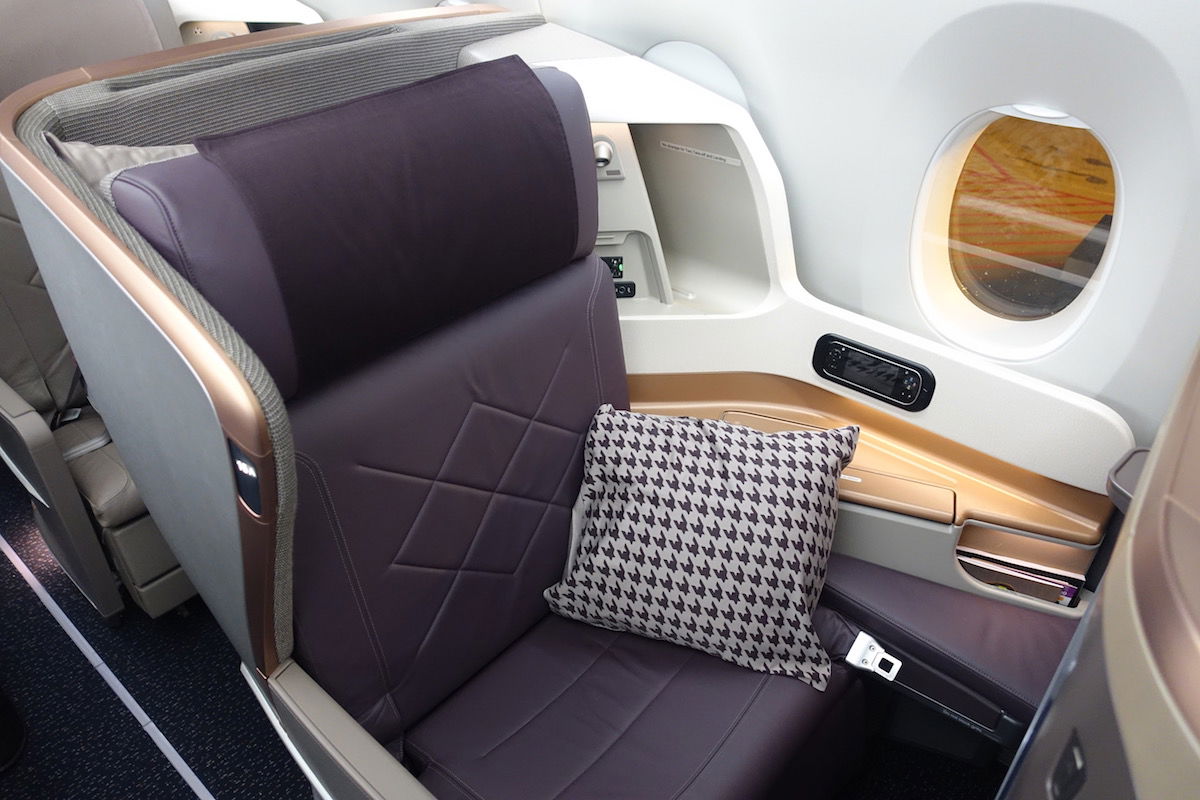 It looks a bit better than the typical intra-Europe business class products out there, eh?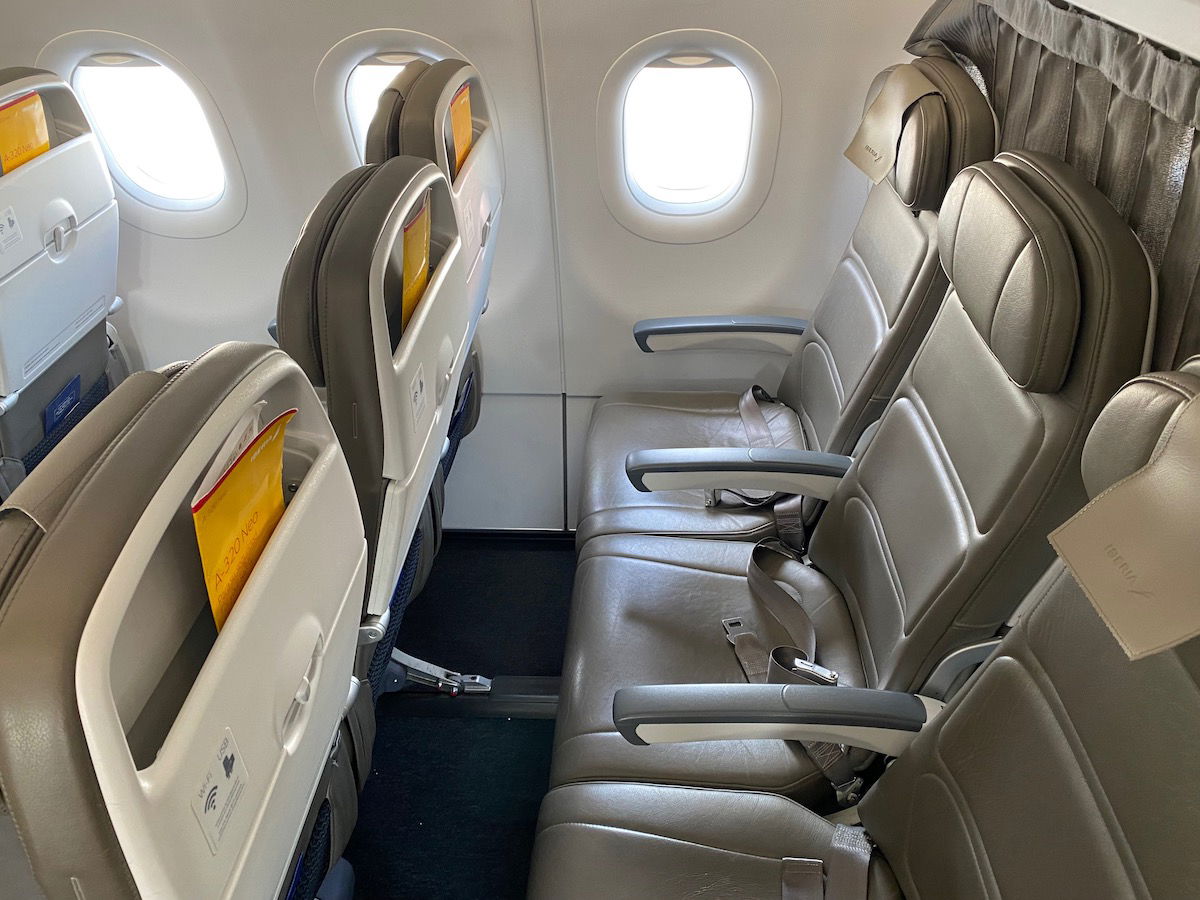 As another example, who wouldn't want to fly Emirates first class between Newark and Athens? It's certainly better than anything offered by a US-based airline in the market!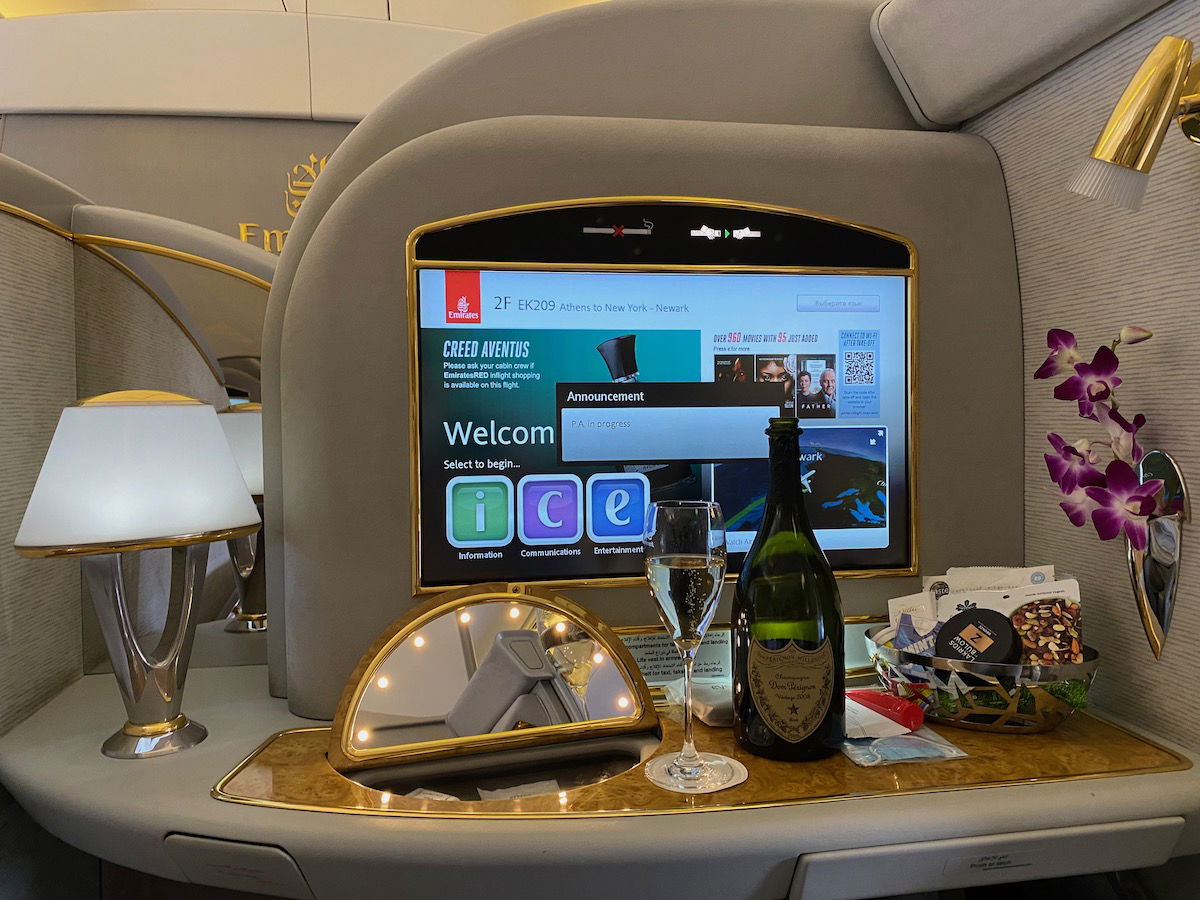 Controversy with fifth freedom flights
Historically fifth freedom flights haven't been without controversy:
In many cases the "home" airlines in a country have been opposed to other airlines launching fifth freedom routes, since they don't like the competition
Fifth freedom flights from Gulf carriers have been especially controversial, given accusations of government subsidies
Many governments have refused to grant airlines permission to operate fifth freedom flights, even in situations where an air services agreement would otherwise allow it
For example, for a long time we saw airlines in the United States rally against Emirates' flights between Europe and the United States, and it took Emirates a couple of years to get approval from the Mexican government to launch a flight between Mexico City and Barcelona.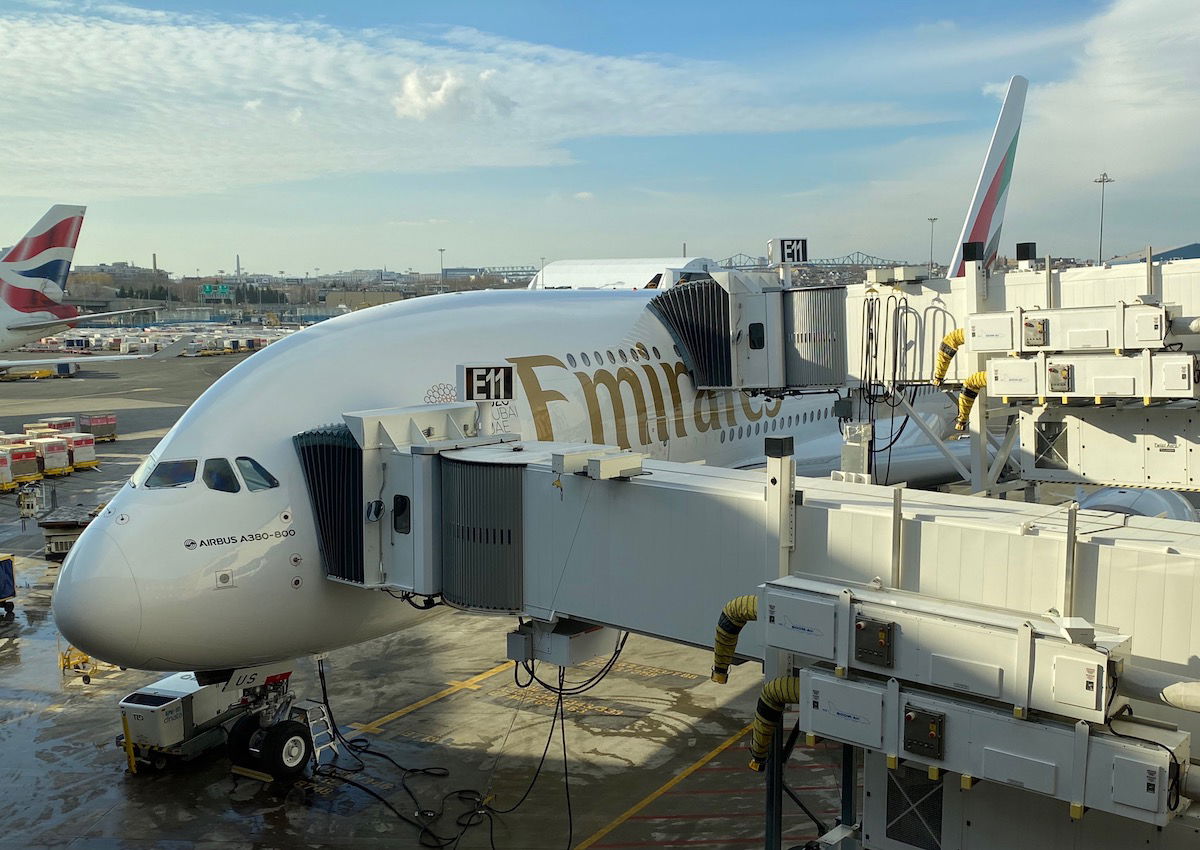 Are fifth freedom flights becoming obsolete?
Great question. 😉 The way I view it, fifth freedom flights are less necessary than they used to be, so now they're primarily being operated for different reasons. Airlines are now largely operating fifth freedom flights based on where they see demand, rather than due to operational requirements (there are of course exceptions).
For example, for decades Cathay Pacific operated a fifth freedom flight between New York and Vancouver. This route was initially launched at a time when Cathay Pacific only flew between Hong Kong and New York via Vancouver, due to aircraft range.
Eventually the airline also started nonstop flights between Hong Kong and New York, but at that point the airline was so well established in the market between New York and Vancouver that it stuck around. Unfortunately the route was terminated in 2020, and had apparently been losing money for quite some time.
While the operational needs for these kinds of flights is largely limited, airlines increasingly see business cases for operating these routes, to the extent that governments will allow.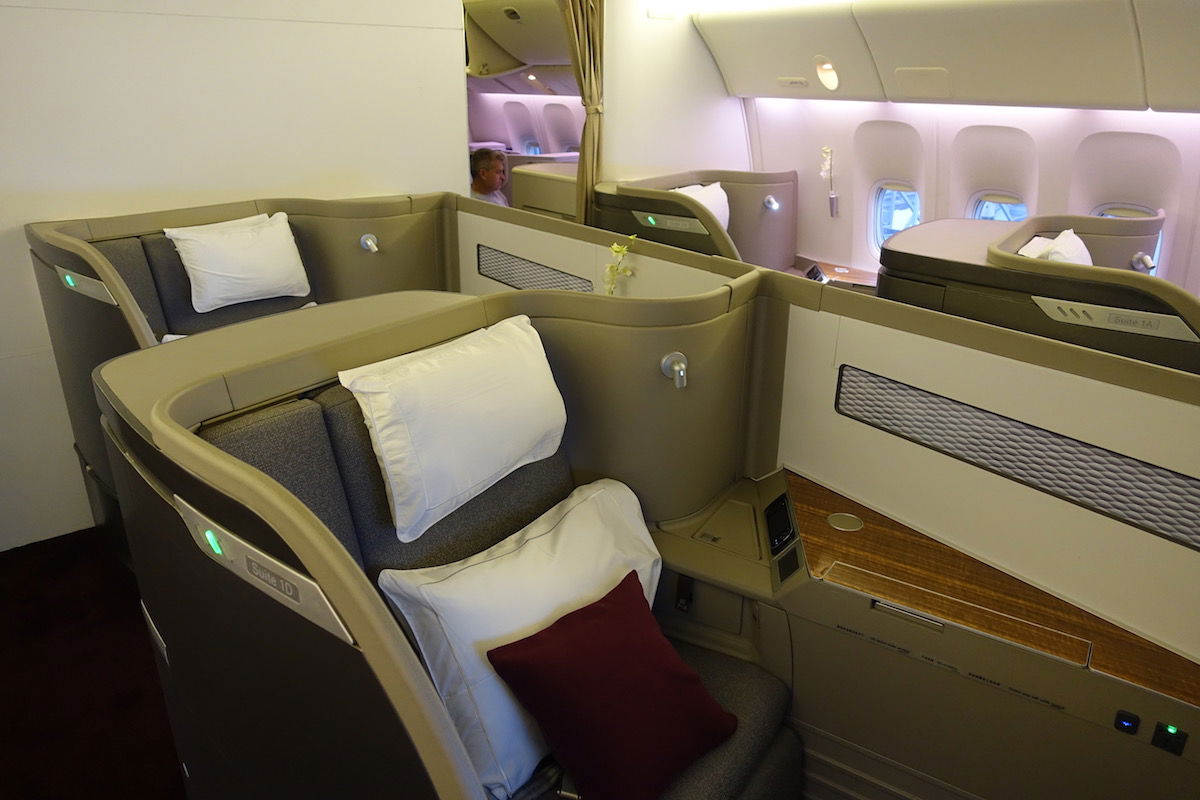 Fifth freedom flights from the United States
What fifth freedom flights can you take to & from the United States? Off the top of my head, here are the ones that are either available, or are launching soon:
Emirates flies from New York to Milan and Newark to Athens (both routes continue to Dubai)
Ethiopian Airlines flies from New York and Newark to Lomé (both routes continue to Addis Ababa)
Singapore Airlines flies from Houston to Manchester, Los Angeles to Tokyo, and New York to Frankfurt (all routes continue to Singapore)
Qantas will soon fly from New York to Auckland (the route will continue to Sydney)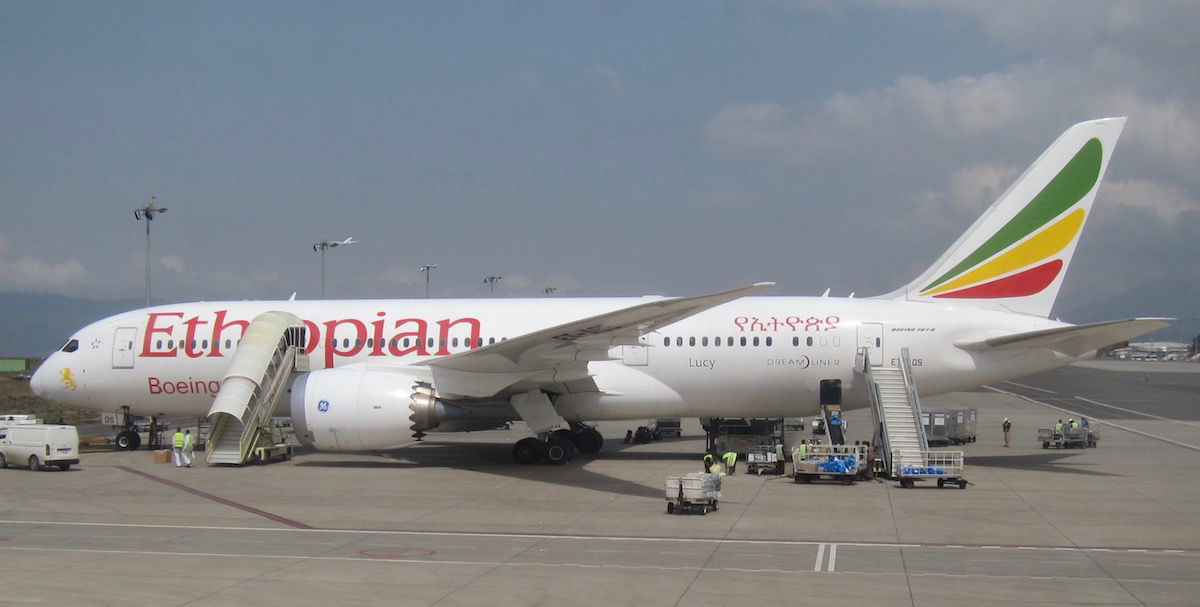 Bottom line
A fifth freedom flight is when an airline based in one country operates a flight between two other countries. Personally I love fifth freedom flights, since they can often represent a great deal, offer a superior experience, and even give you a bit of flair.
I've taken tons of fifth freedom flights over the years, and always seek them out when possible.
Have you flown any fifth freedom routes? What are your favorites?