Singapore Airlines has announced a schedule update for 2023. It's good news for Australia, and bad news for the United States.
Singapore pulls A380s from USA, shifts them to Australia
Currently Singapore Airlines operates a single daily Airbus A380 frequency to the United States. Specifically, the airline offers this plane on the SQ25/26 frequency, which is the flight that operates from Singapore (SIN) to New York (JFK) via Frankfurt (FRA). That second sector is a fifth freedom flight, so this is also a fun way to fly between Germany and the United States.
Unfortunately that will soon be changing. As of May 15, 2023, Singapore Airlines will pull the A380 from the Frankfurt and New York route, replacing it with a Boeing 777-300ER. Since this was the only route to North America to feature the Singapore Airlines A380, that also means that we'll no longer see any A380 service from the airline to the continent.
Why is Singapore Airlines taking the A380 off the route? Well, the airline instead sees more demand for these planes in the South Pacific. At the same time that the A380 is pulled from the New York route, we'll see Singapore Airlines add a second daily A380 service to Sydney (SYD), and a daily A380 service to Melbourne (MEL).
Since the start of the pandemic, Singapore Airlines only resumed A380 service to New York as of March 2022, so the plane will have only stayed on the route for around 13 months. Unfortunately I'm not surprised to see this change. With Singapore Airlines having multiple daily nonstop flights between New York and Singapore, there's only so much demand for the service via Frankfurt. It's also a very long mission, and a single daily roundtrip service requires up to three A380s.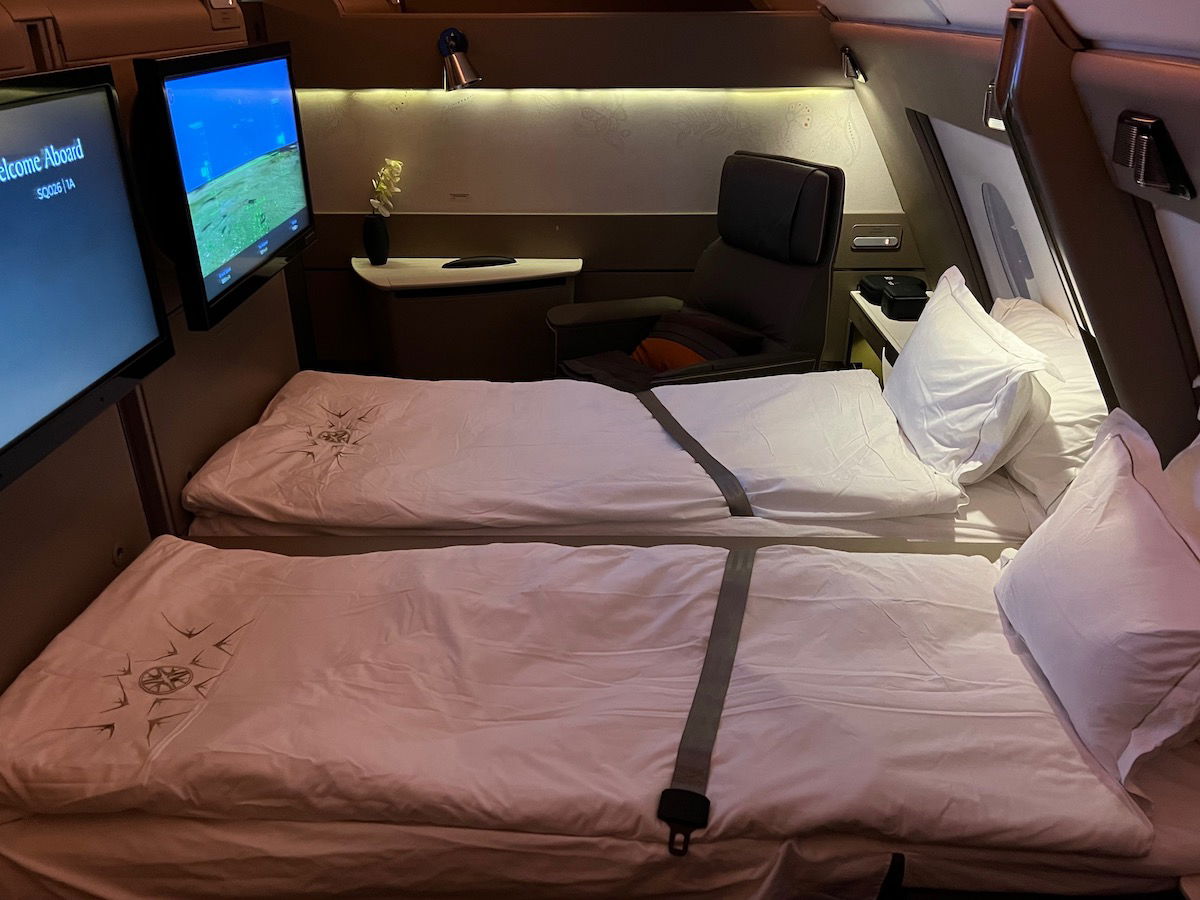 What does this mean for passengers?
Just to compare the layouts of the A380 and 777:
The A380 has 475 seats spread across four cabins; this includes six first class suites, 82 business class seats, 44 premium economy seats, and 343 economy seats
The 777 has 264 seats, spread across four cabins; this includes four first class seats, 48 business class seats, 28 premium economy seats, and 184 economy seats
As you can see, the capacity difference here is huge, but what about the actual quality of the product?
Arguably the biggest difference is in first class. Singapore's A380 has Suites, which is the carrier's premium first class product. This consists of just six seats, spread across three rows in a 1-1 configuration. This is an incredible product, among the best in the world.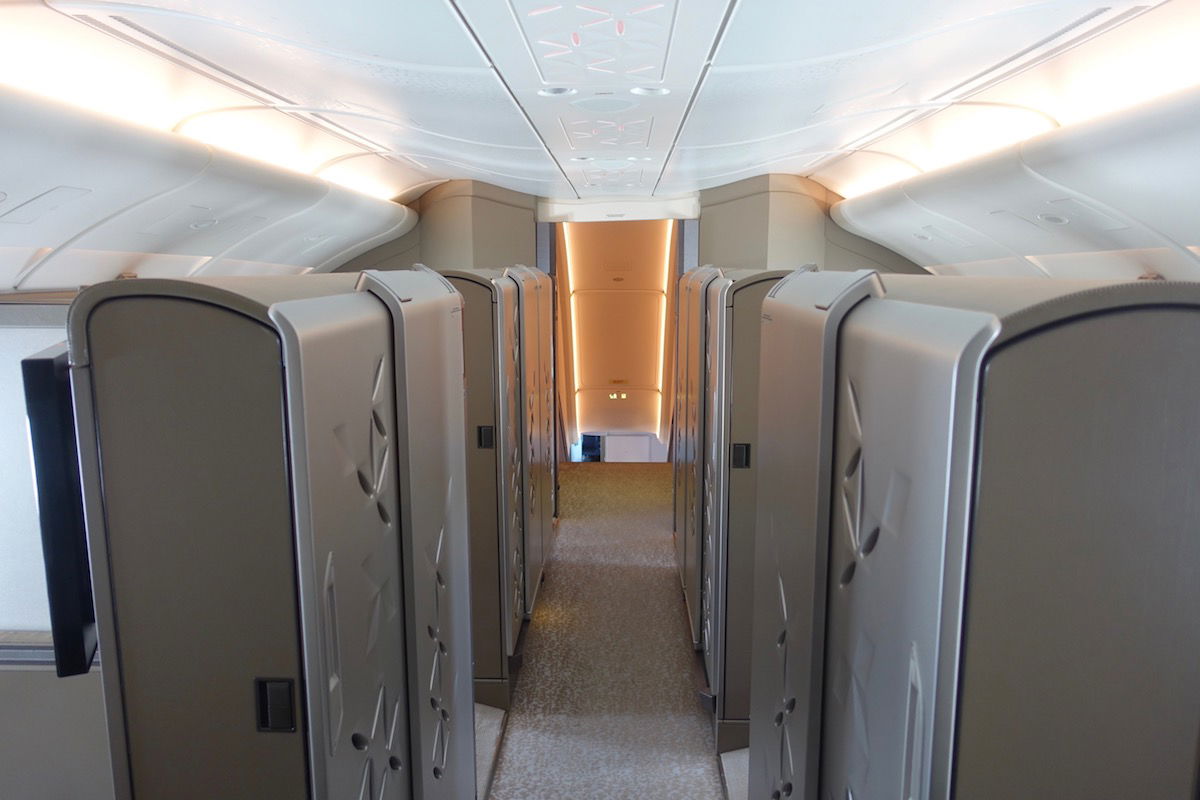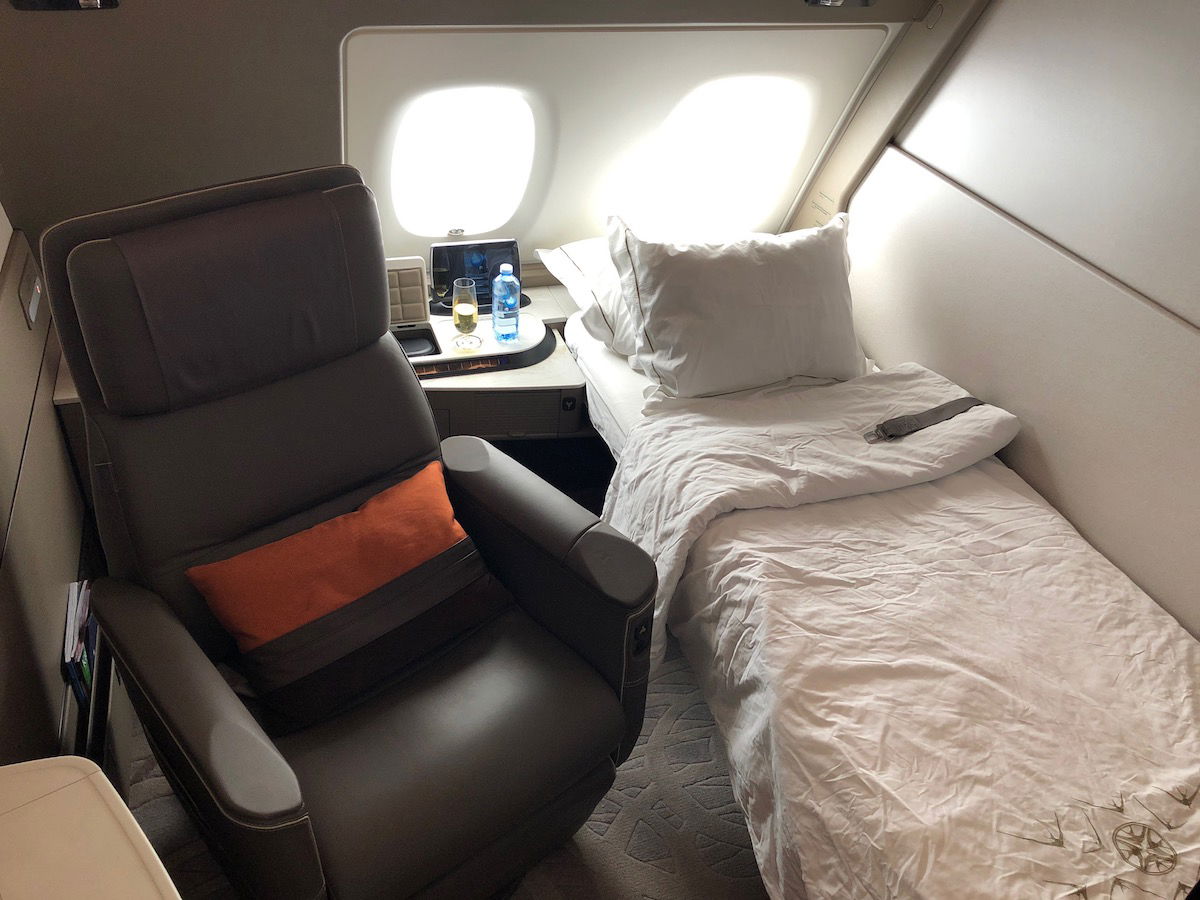 Singapore's 777 first class consists of just four seats, spread across a single row in a 1-2-1 configuration. While this is also a perfectly nice product, it doesn't have the same "wow" factor.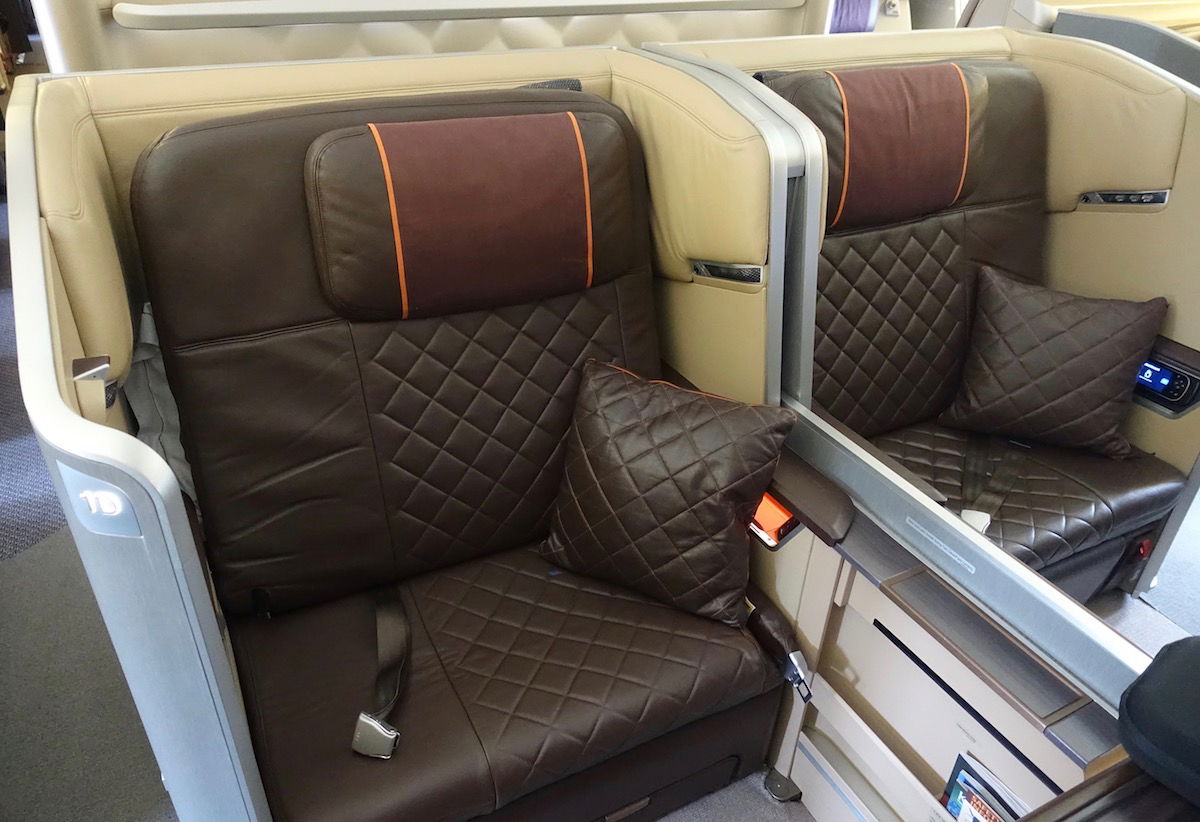 Unfortunately we're seeing first class capacity cut even more here, which isn't good for awards. Having just six seats wasn't a lot to begin with, but four makes it even tougher. Fortunately many of us did get to experience the amazing A380 Suites product over the past year, as the airline opened the award floodgates in late 2021.
In business class the difference is fairly minor. Singapore's A380 business class is in a 1-2-1 configuration, and is a perfectly nice product.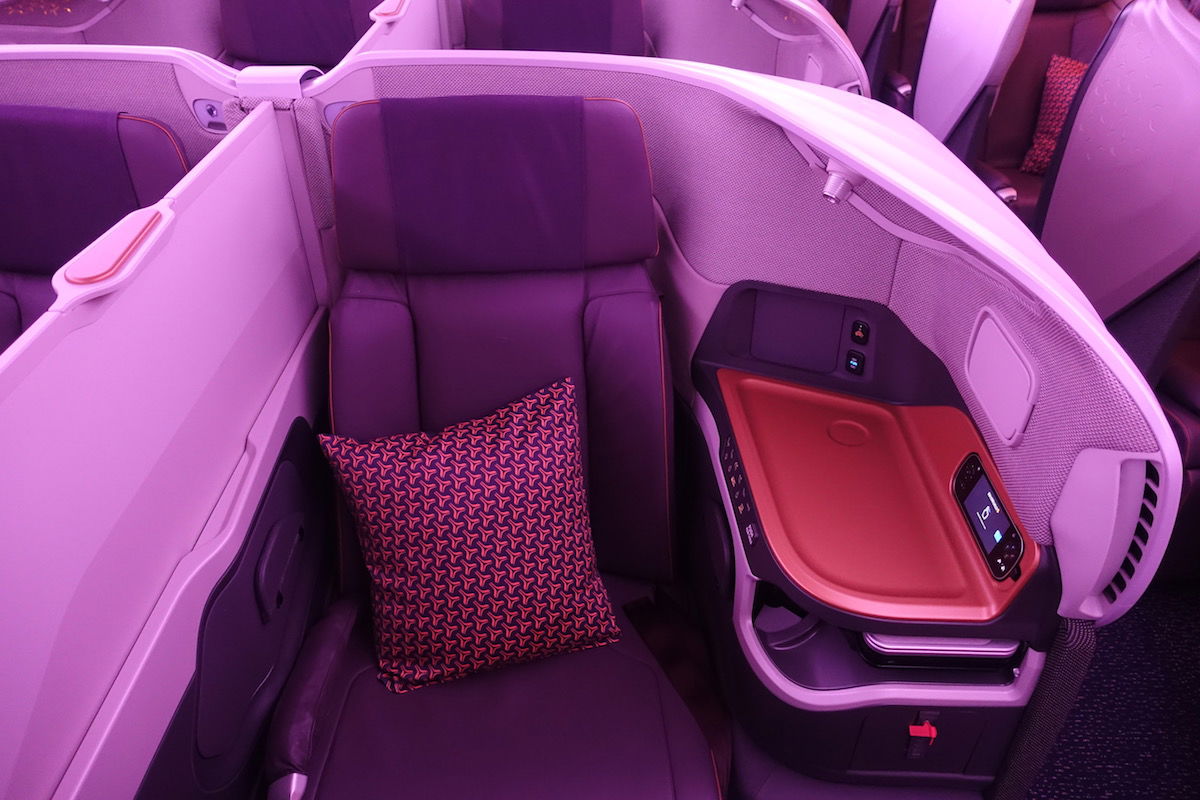 Singapore's 777 business class is also in a 1-2-1 configuration. While the bones are largely similar, it's not as advanced of a seat.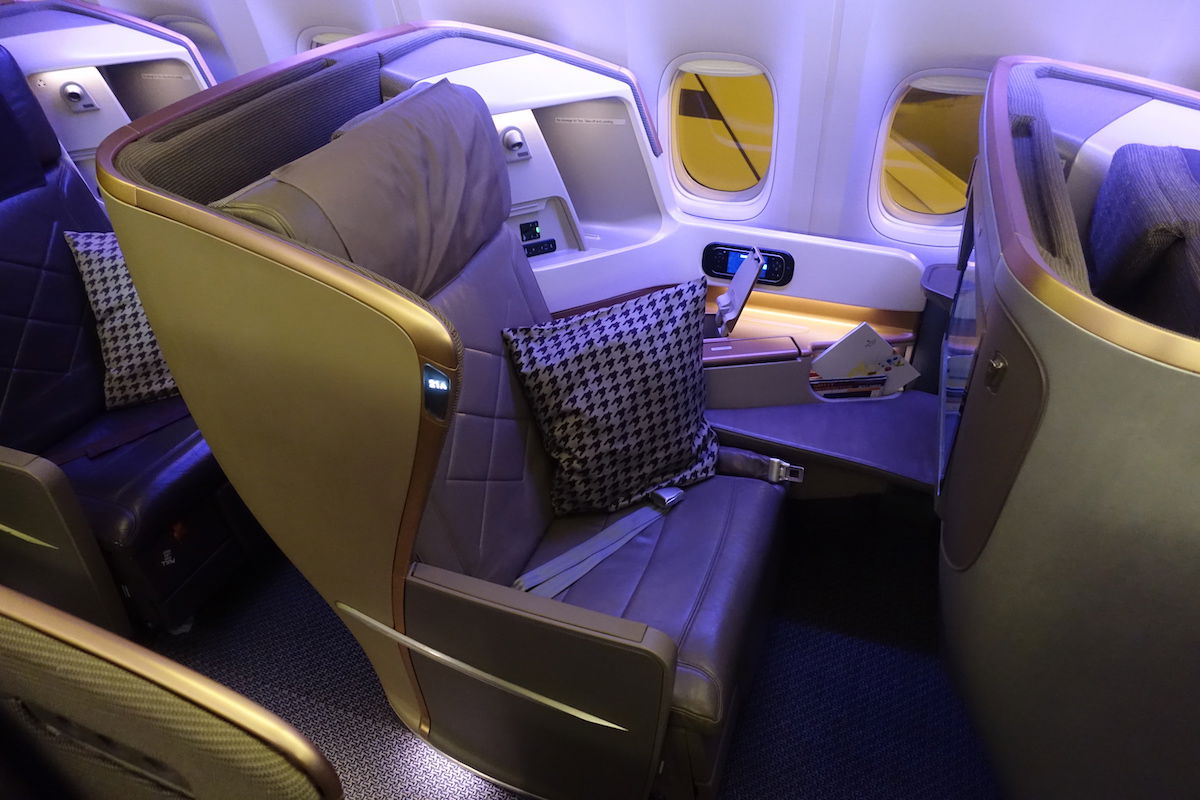 In premium economy and economy the difference is fairly minimal, as both planes have among the most comfortable cabins you'll find.
Bottom line
As of May 2023, Singapore Airlines will discontinue A380 service to the United States. This is happening as the New York service via Frankfurt will be downgraded from an A380 to a 777. In the process, we'll see two routes to Australia upgraded to the A380.
I can't say I'm surprised by this change, though I am selfishly sad to see it. Given Singapore Airlines' small post-pandemic A380 fleet, I was surprised that the A380 was put back on the New York route to begin with.
What do you make of Singapore Airlines' A380 schedule changes?