In September 2022, Emirates and United announced that they planned to launch a partnership. I wanted to take another look at this, as the partnership has officially launched as of today. Reciprocal mileage earning and redemption opportunities are now possible… in a frustratingly limited capacity.
How the Emirates & United partnership works
Emirates Airline and United Airlines have entered into a partnership, which sees the two airlines cooperating.
In November 2022 the first phase of this partnership launched, as Emirates and United added an interline agreement at major US airports. This is a very basic level of cooperation, whereby customers can book Emirates and United on a single ticket, making it easier to check-in and check bags, and giving Emirates customers access to 200+ destinations in the United States and beyond.
The more significant part of this partnership has launched as of March 2023, and is now live. So let's go over the details of that. The execution is lackluster as of now, though I should note that we've been told to expect more cooperation in the future. Only time will tell if that turns out to be the case.
United launches Newark to Dubai route
As of late March 2023, United has launched a new daily flight between Newark and Dubai. This feeds into Emirates' global network, with connection possibilities to 100+ destinations. The flight operates daily using a Boeing 777-200ER, with the following schedule:
UA164 Newark to Dubai departing 10:15PM arriving 7:40PM (+1 day)
UA163 Dubai to Newark departing 2:15AM arriving 9:05AM
This marks United's return to Dubai, as the airline previously flew from Washington to Dubai until early 2016.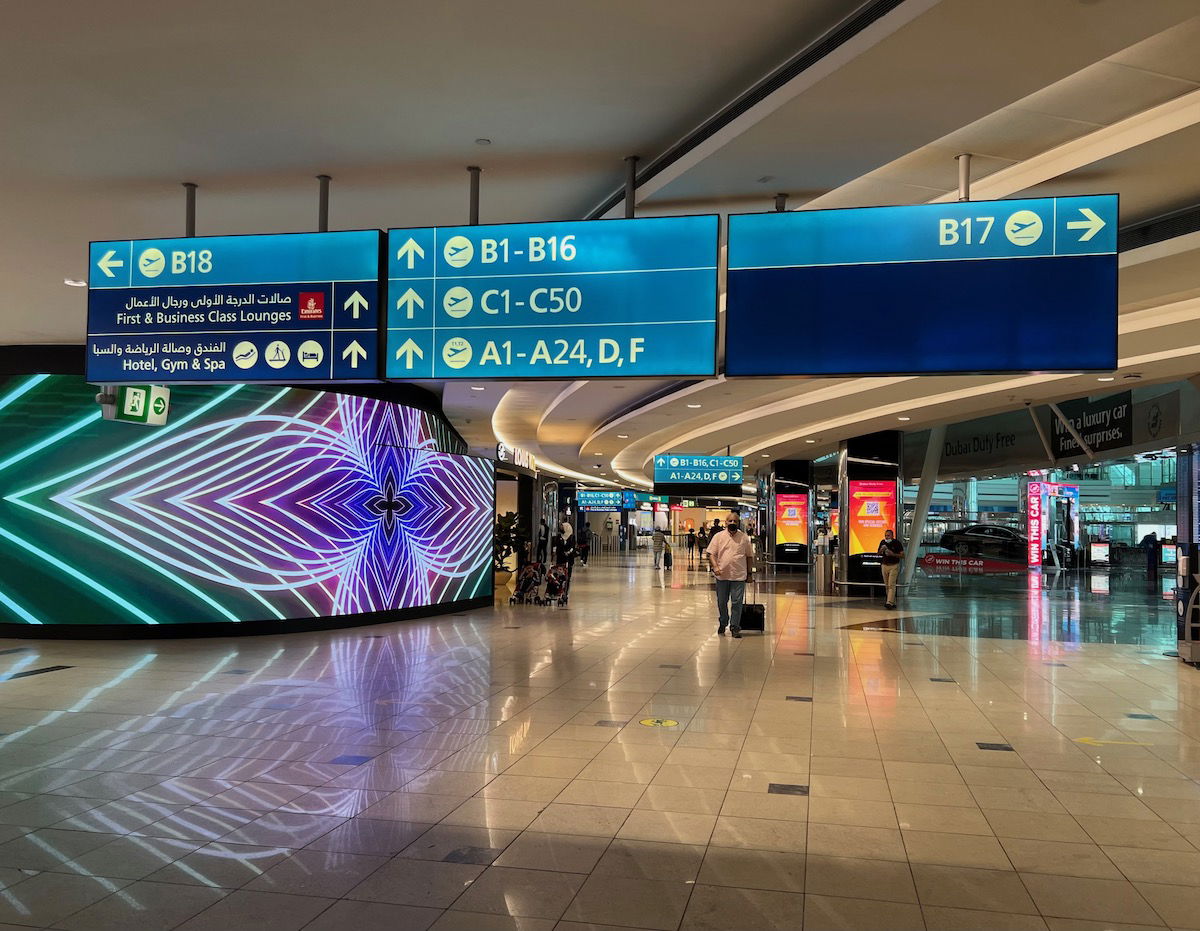 Emirates & United reciprocal mileage earning
For flights as of March 26, 2023, Emirates and United have launched reciprocal mileage earning opportunities for members of both frequent flyer program. However, the execution here is weak.
United MileagePlus members can only earn miles for travel on connecting Emirates flights if they're booked in conjunction with United's Newark to Dubai route. In other words, MileagePlus members can't earn miles on Emirates unless the Newark to Dubai United flight is part of their itinerary.
Below are the MileagePlus earning rates on Emirates if you booked through United.

Below are the MileagePlus earning rates on Emirates if you booked through Emirates.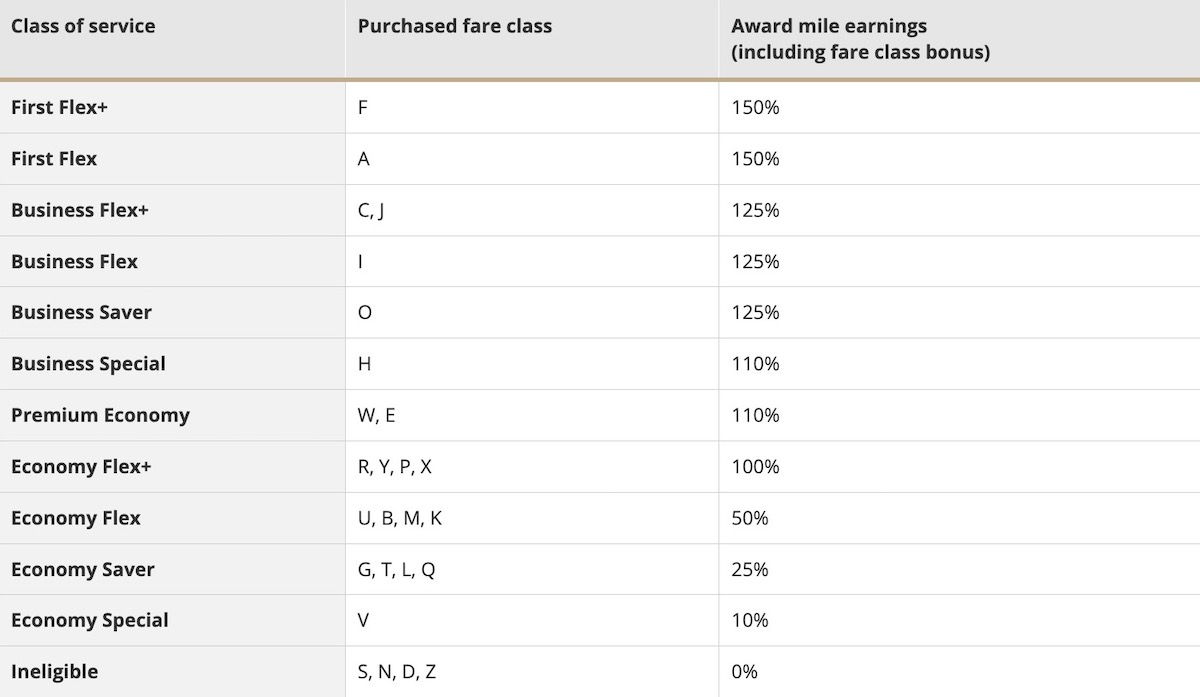 Emirates Skywards members can only miles for travel on United if the flight is marketed by Emirates. In other words, Skywards members can't earn miles on United for tickets booked directly through United.
Below are the Skywards earning rates on United if you booked through Emirates.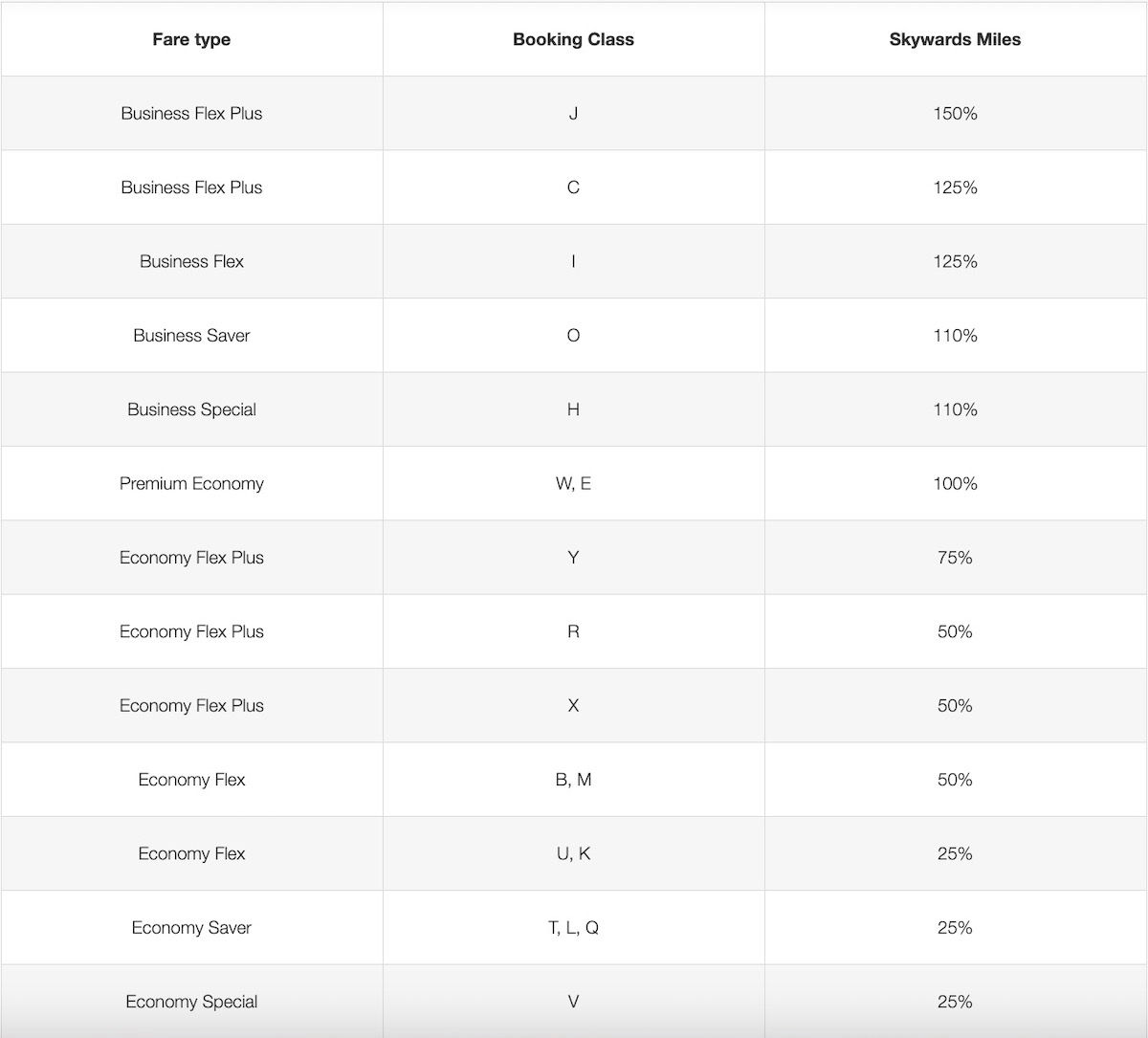 Emirates & United reciprocal mileage redemptions
Emirates and United have also introduced reciprocal mileage redemption opportunities, though again, the opportunities are limited, especially for United passengers.
United MileagePlus members can redeem miles on Emirates flights from Dubai to Africa, the Middle East, and the South Asian Subcontinent, but only if it's part of an award reservation that includes a United flight between Newark and Dubai.
Emirates Skywards members are better positioned in this regard, as they can redeem miles across United's network. You can find the distance based award chart below. Unfortunately don't get too excited about the redemption rates, especially given United's general lack of saver level award space.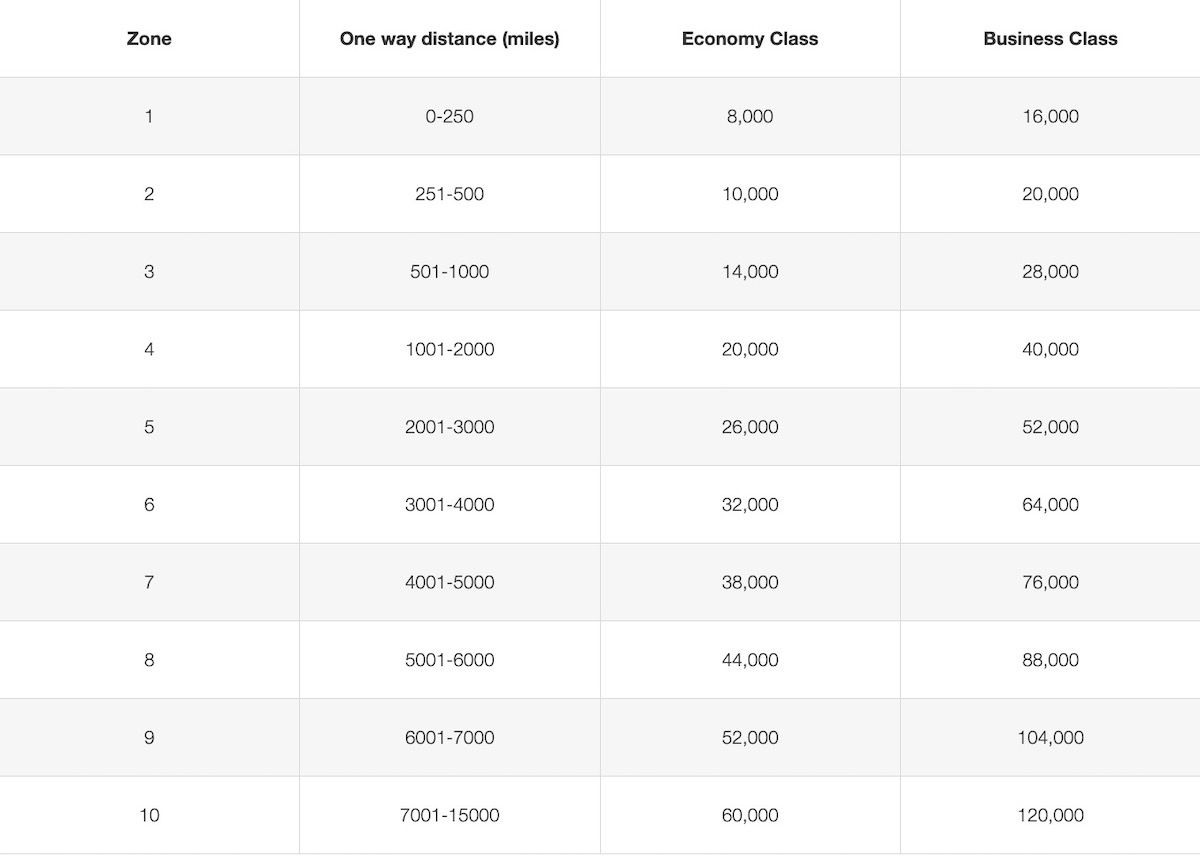 This partnership is important symbolically
If nothing else, it's pretty major to see Emirates and United partnering, given the history. Going back several years, there was a huge battle between the "big three" US carriers and "big three" Gulf carriers, regarding the Open Skies policy between the two countries. Fortunately since then the situation has been resolved.
In mid-2020, shortly after the pandemic shut down global air travel, Emirates President Tim Clark went on record as saying that he wanted Emirates to partner with a "big three" US airline. Clark has long felt strongly that Emirates shouldn't join a global alliance, as he believes that bilateral agreements are much more beneficial. Clark argued that Emirates could generate huge amounts of revenue for a major US airline.
Prior to the United announcement, Emirates had partnered with Alaska Airlines and JetBlue Airways in the United States, though the Dubai-based carrier is now taking a different approach: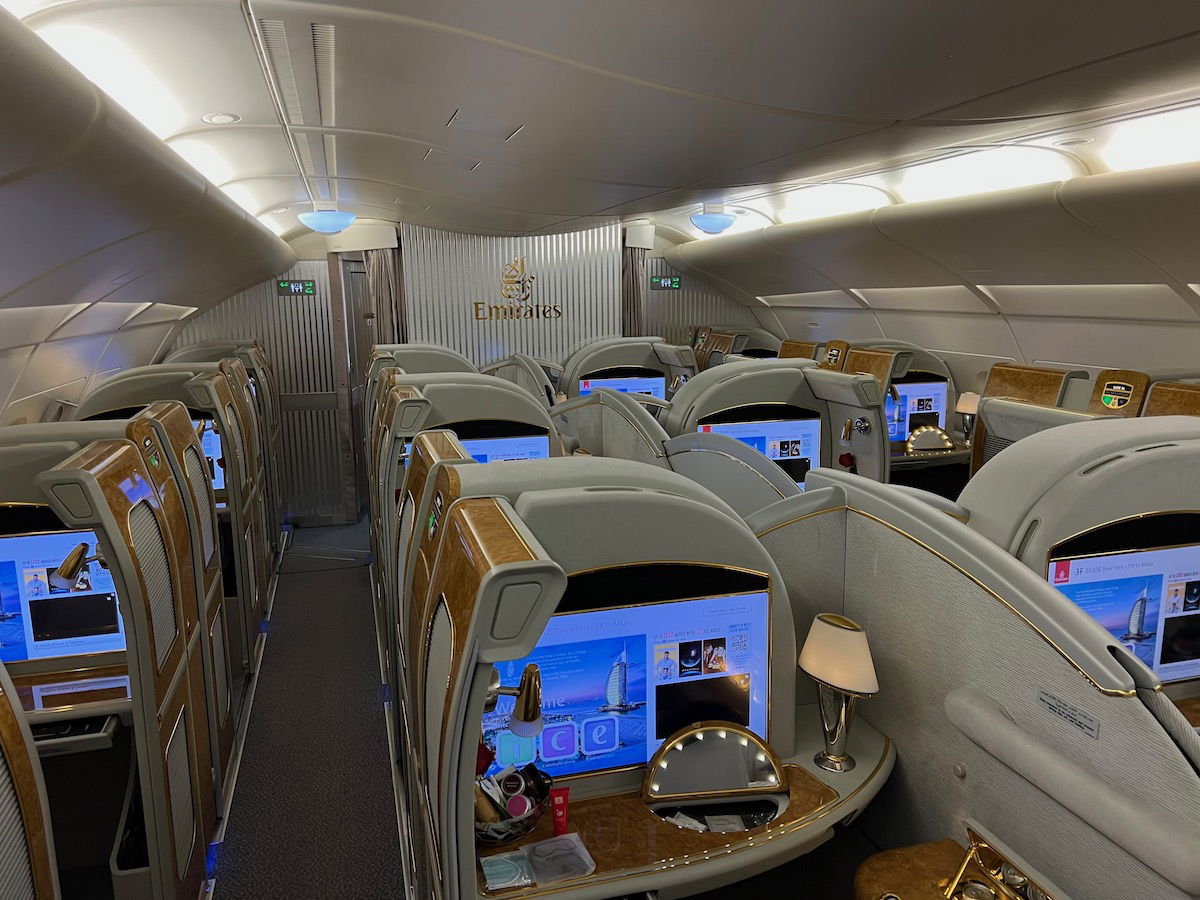 My take on Emirates & United partnership
A partnership between Emirates and United makes perfect sense on many fronts:
Both United and Continental used to have a partnership with Emirates back in the day, so this cooperation isn't totally new
United can provide feed at so many of Emirates' US airports, including Chicago, Houston, Los Angeles, Newark, San Francisco, Washington, etc.
From a competitive standpoint, we've seen American Airlines and Qatar Airways launch a strategic alliance during the pandemic, while American previously refused to cooperate closely with Qatar Airways; on top of that, American also partners with Etihad Airways
Emirates is the biggest foreign airline serving India, and flying directly from the US to India has become more complicated in the past year, with Russian airspace closures; for example, United can't operate a nonstop San Francisco to Bangalore route with current airspace restrictions
While this partnership is exciting in general, I have to say that this is all a bit more toned down than I was hoping when it was first announced. I was anticipating we'd see something similar to the Emirates and Qantas partnership that launched many years ago, but unfortunately this is a far cry from that.
Don't get me wrong, this is mutually beneficial, but frequent flyers with both airlines won't be getting full reciprocal perks across the board, regardless of how they book. That's disappointing.
The way I view it, Emirates wins by getting connectivity at so many US airports, which is a real value-add. Yes, United gets some additional passengers on domestic flights, but the way revenue is distributed on these fares, that won't be much in most cases. United also launched a Newark to Dubai route, allowing the airline to return to the UAE, and especially get better access to India.
By comparison, it's interesting to note that Air Canada and Emirates recently launched a partnership. This partnership is much better executed, and includes reciprocal points redemptions across Emirates' network.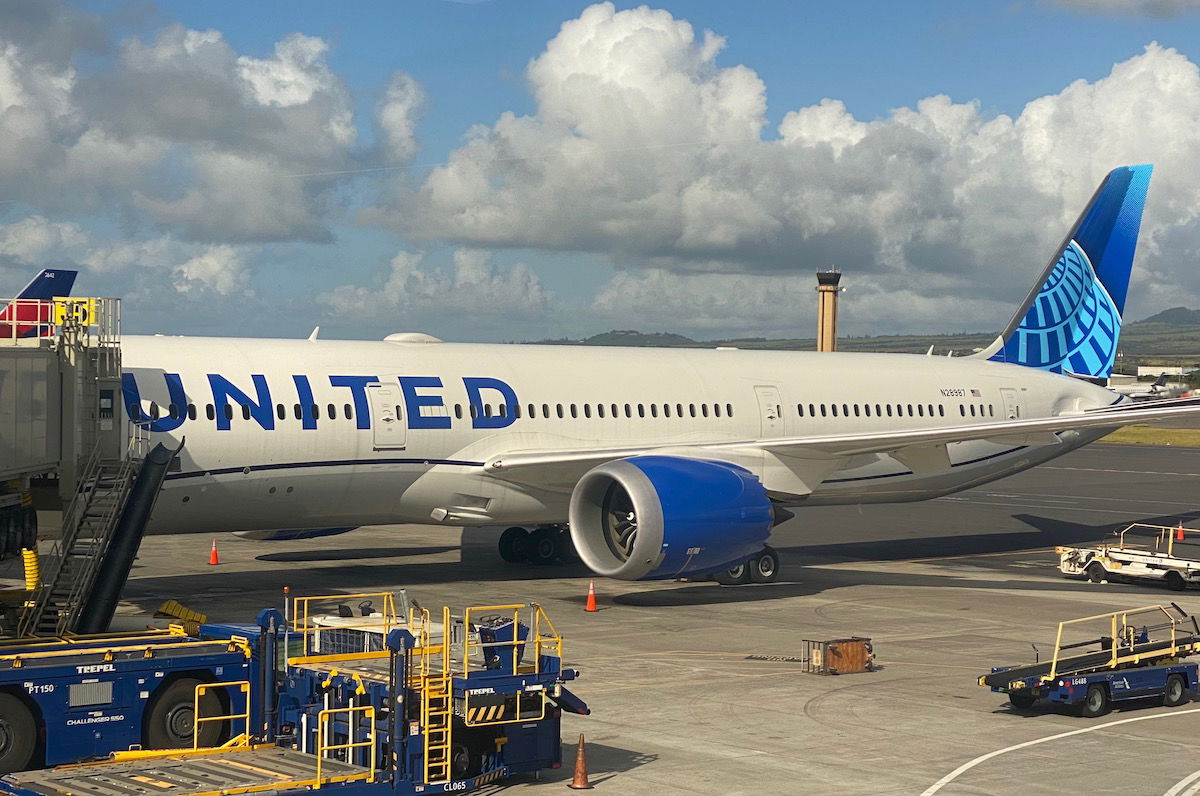 Bottom line
United Airlines and Emirates have fully launched their partnership. With this, we've seen United return to Dubai (with a new route out of Newark), and we've also seen reciprocal mileage earning and redemption opportunities rolled out.
Unfortunately this partnership is more valuable symbolically than in practice, at least for savvy frequent flyers. The reciprocal mileage earning and redemption opportunities are limited, unlike Emirates' new partnership with Air Canada.
What do you make of this Emirates & United partnership?