Premium passengers traveling on Emirates' flagship Airbus A380 aircraft are in for a more social experience again, starting tomorrow.
Emirates A380 bar reopens February 11, 2022
Emirates is known for its incredible Airbus A380 amenities, including the business class bar and first class shower. For the past several weeks the business class bar has been closed due to the spread of the omicron variant. That will be changing once again shortly.
Emirates is instructing crews to reopen the A380 onboard bar and social lounge as of Friday, February 11, 2022. As before, capacity limits will apply. Passengers will be able to enjoy a variety of drinks and snacks either while sitting or standing. Of course masks are supposed to be worn while not eating or drinking, though I suspect most people won't be masking while they have a martini glass in their hand…
Even beyond those looking to be social, the A380 bar is a useful place to just grab a drink mid flight to take back to your seat, rather than pushing the flight attendant call button.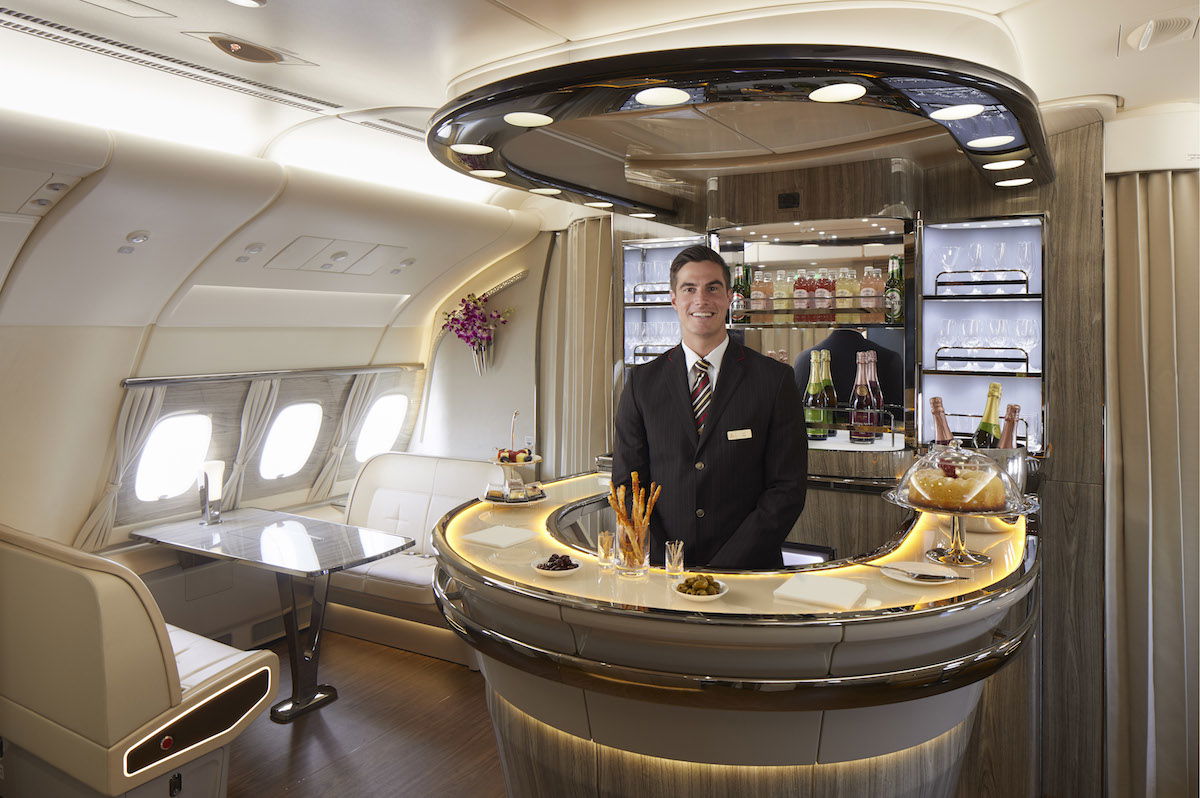 This represents a bar re-reopening
Emirates initially closed its A380 onboard bar and showers shortly after the start of the pandemic. For that matter, the airline grounded virtually its entire A380 fleet at the time due to lack of demand, so these planes weren't even flying.
Emirates first reopened its A380 onboard bar and showers as of October 2020. The bar stayed open for quite a while, though it closed in the first week of 2022, due to the rapid spread of omicron (the shower remained open, since use of the shower typically isn't a social activity). So Emirates now opening the lounge represents a re-reopening.
With the A380 bar once again available, it's more or less business as usual for Emirates premium passengers compared to the pre-pandemic service flow and amenities.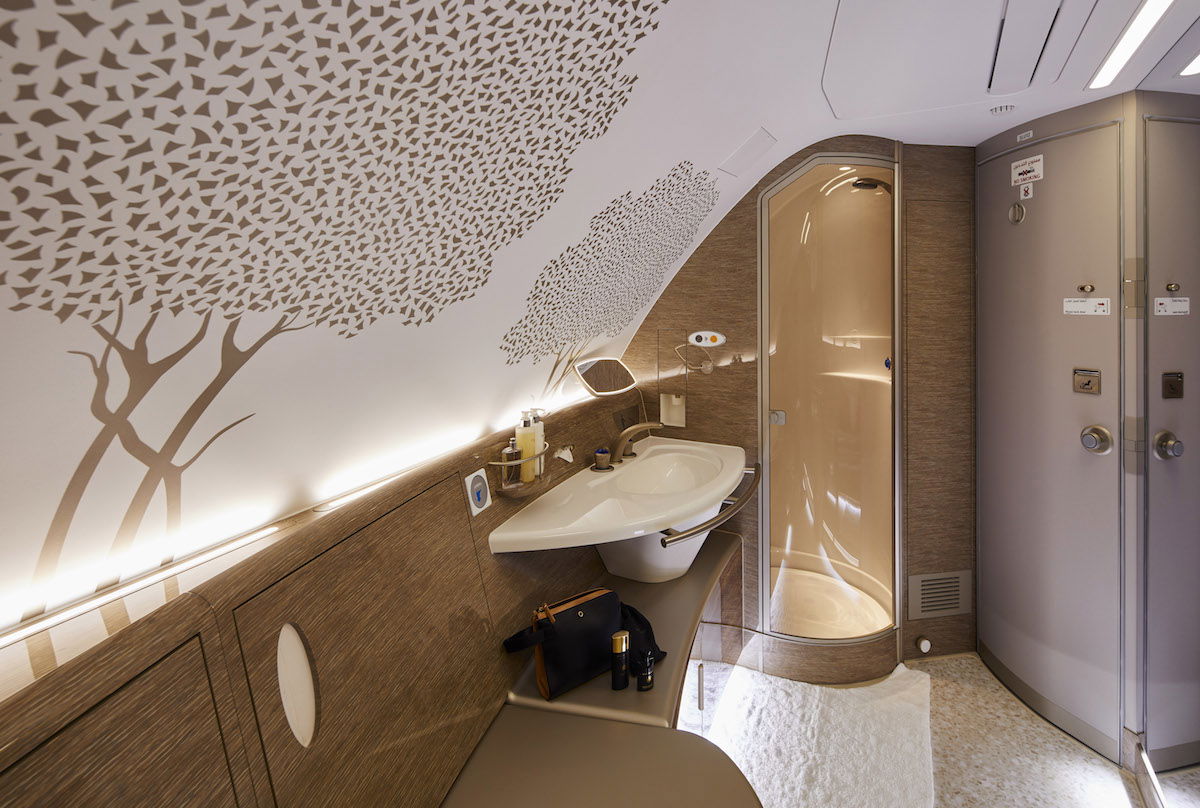 Bottom line
The Emirates Airbus A380 bar and social lounge is once again reopening, after being closed for the past several weeks due to the spread of omicron. Here's to hoping that this is the last time that the bar has to reopen…
Anyone have any upcoming A380 flights where they look forward to using the bar?