In the interest of full disclosure, OMAAT earns a referral bonus for anyone that's approved through some of the below links. These are the best publicly available offers (terms apply) that we have found for each product or service. Opinions expressed here are the author's alone, not those of the bank, credit card issuer, airline, hotel chain, or product manufacturer/service provider, and have not been reviewed, approved or otherwise endorsed by any of these entities. Please check out
our advertiser policy
for further details about our partners, and thanks for your support!
I just finished flying an Emirates first class ticket from Vancouver to Milan, which I booked late last year when Emirates had an incredible fare sale. Essentially I could route from Vancouver to Los Angeles to Dubai to Milan and back, with the Vancouver to Los Angeles flight on WestJet, and the Los Angeles to Dubai to Milan flights on Emirates.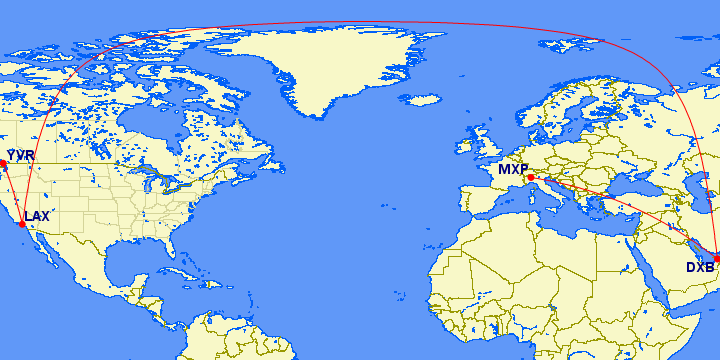 The ticket cost ~$3,170, which is a lot of cash, but for that I was earning:
15,850 Membership Rewards points (5x points on airfare by paying with The Platinum Card® from American Express, which I value at ~270USD
101,000 Alaska Mileage Plan miles, which I value at ~2,020USD (I'm an MVP Gold member and earned 450% redeemable miles)
Based on my valuation of those points, I was earning about $2,300 worth of points, which is huge. And that doesn't even account for the elite qualifying miles that I was earning, which will help me requalify for status with Alaska.
So, how was 50 hours of Emirates first class?
I love Emirates first class. In my ranking late last year of the world's best first class products, I ranked Emirates first class as the world's third best. I'd actually argue that their new first class is the world's best, though I didn't fly that on this trip. One thing I've always argued, and continue to believe, is that Emirates' A380 first class is the world's most fun first class, between their onboard showers, bar, and general bling.
I've flown Emirates first class many times before, and up until now I've argued that it never gets old. I always look forward to flying Emirates first class, and even on a 15 hour flight I feel like I don't have enough time to enjoy everything.
What's not to love about this blinged out cabin?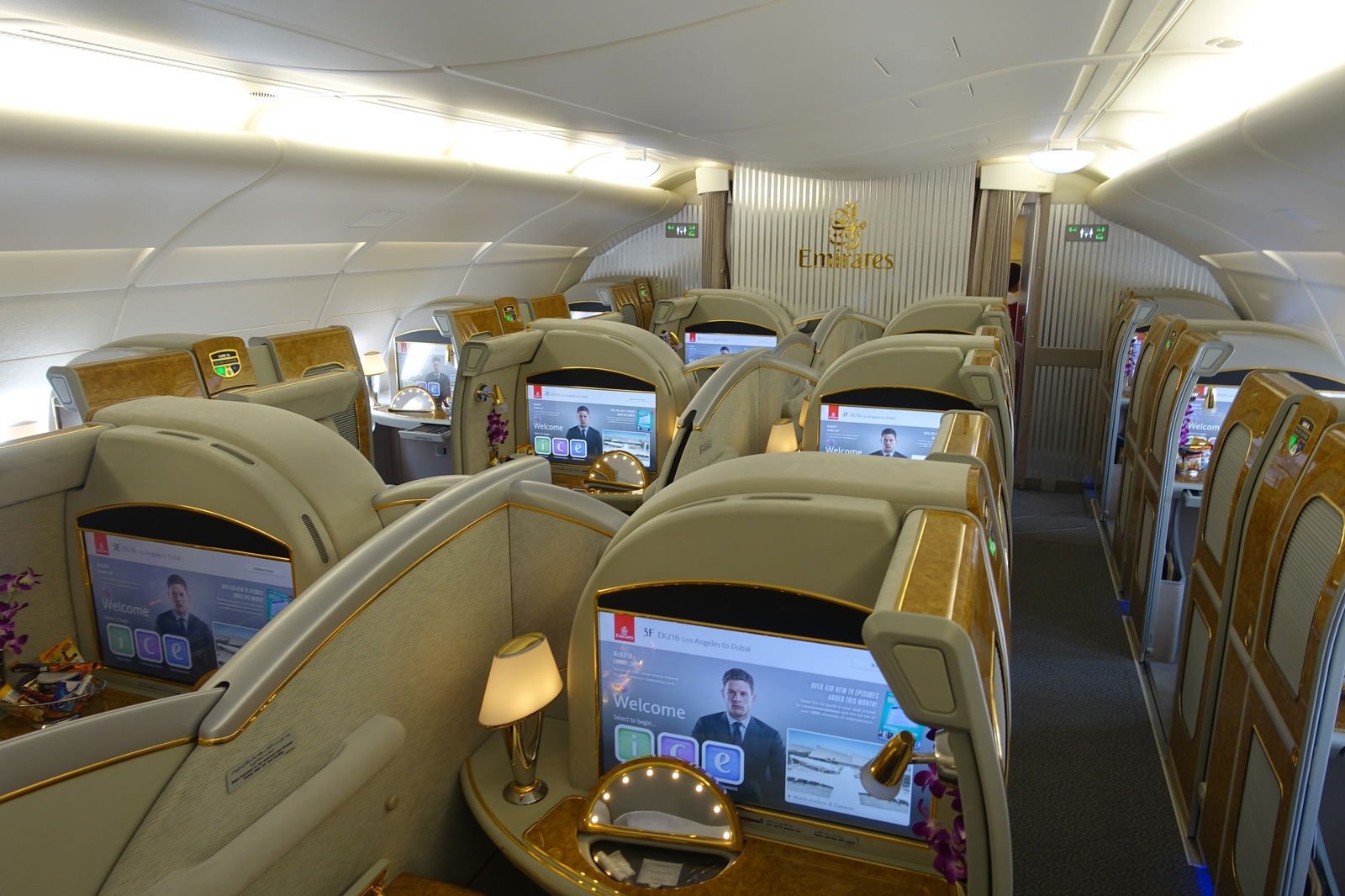 Or the showers?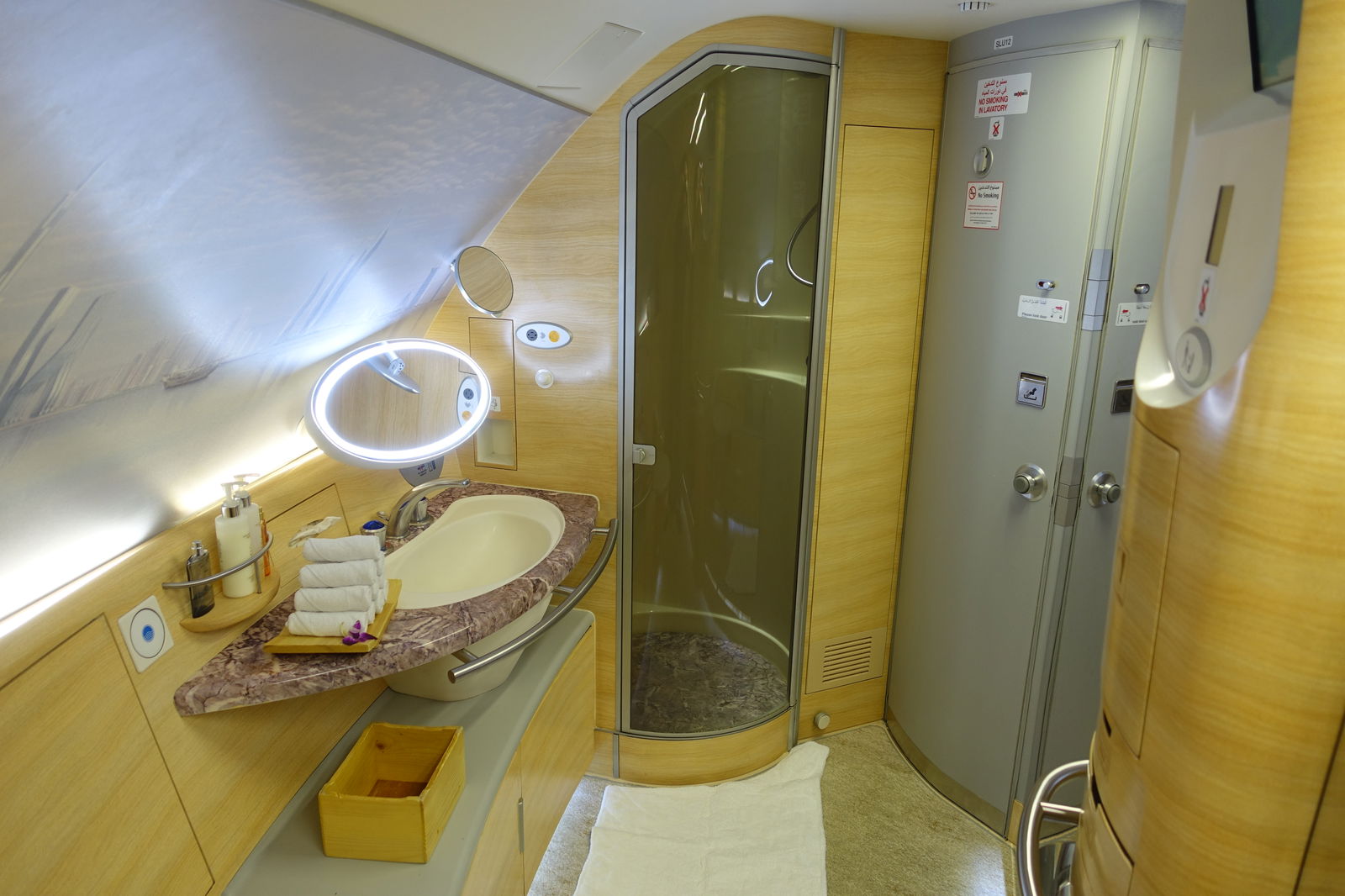 Or the onboard bar?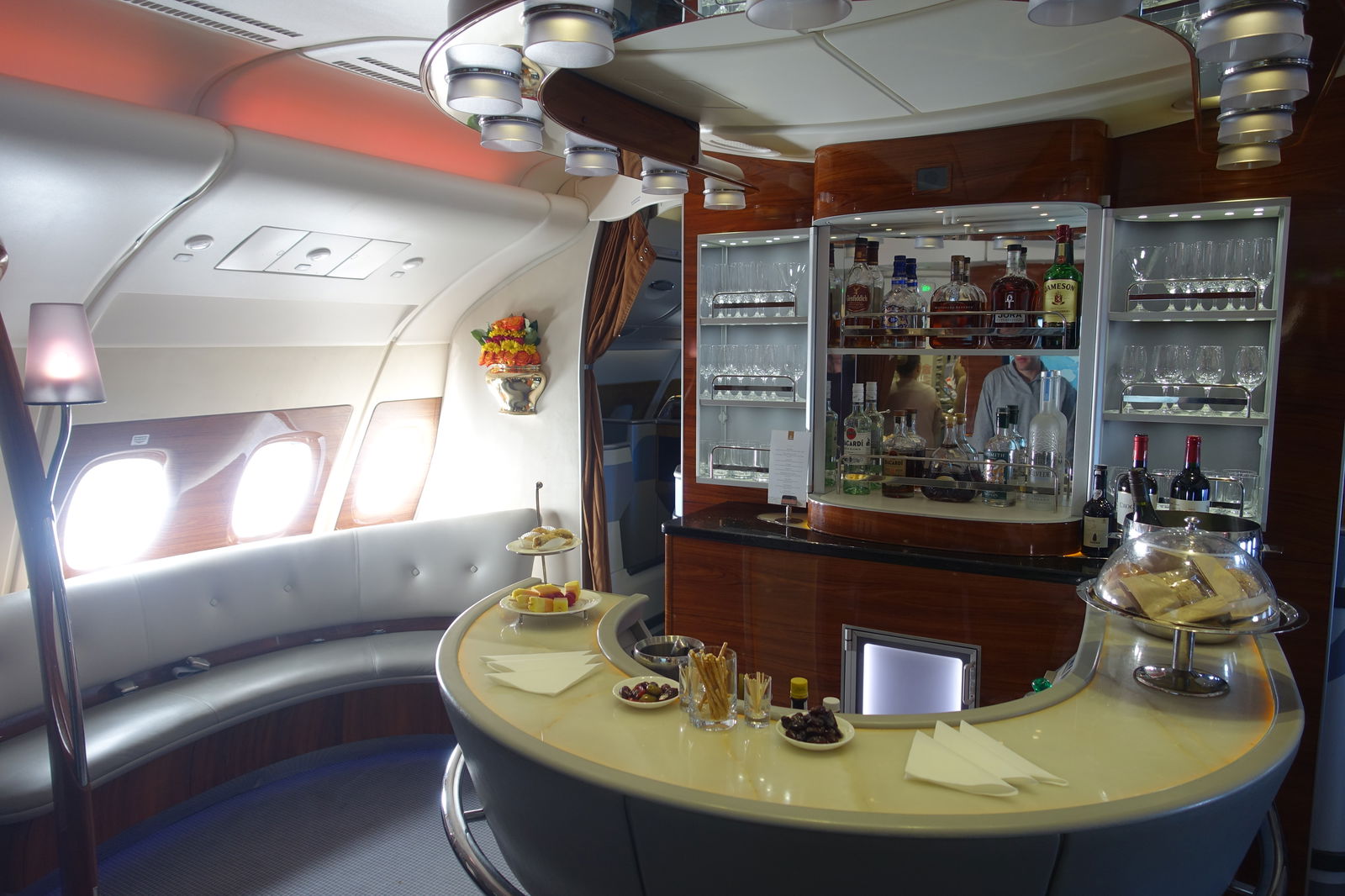 Or the caviar?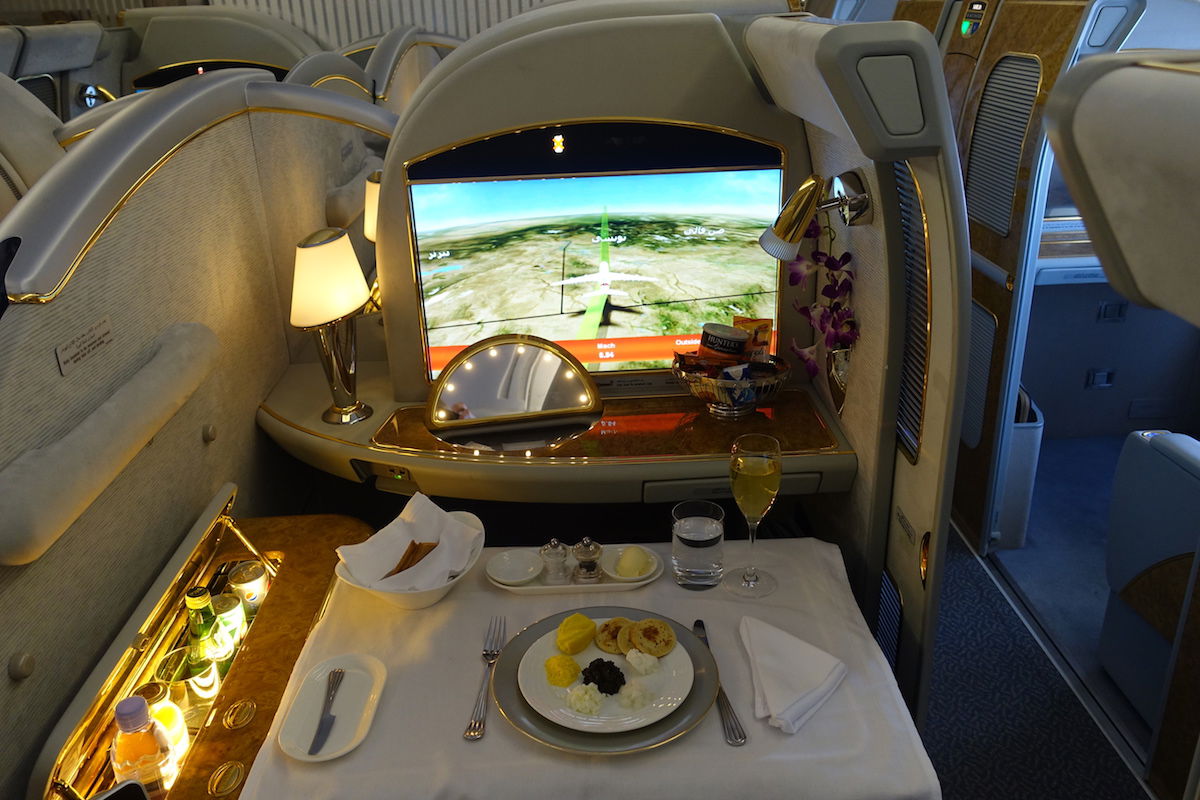 Or the choice of two types of Dom Perignon?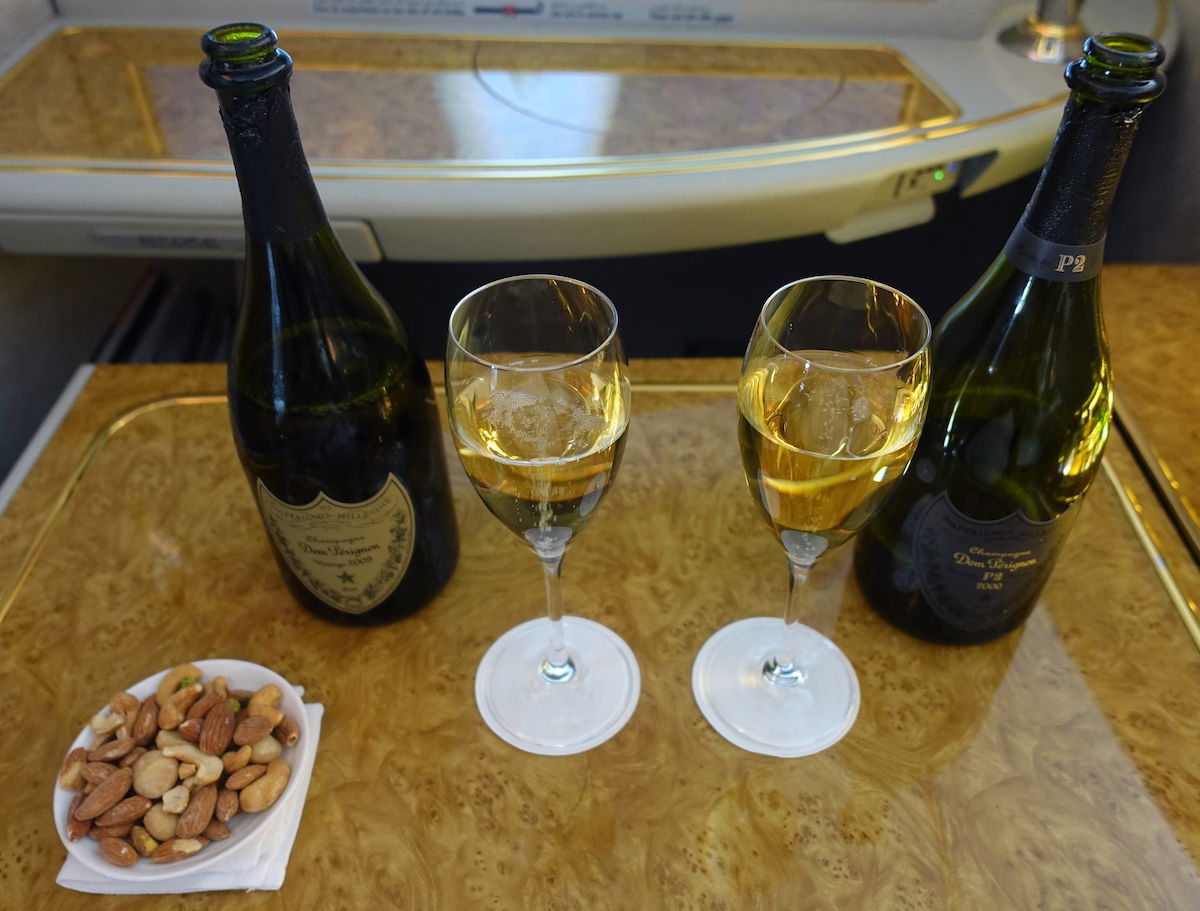 However, I've also never spent 50 hours in Emirates first class over the course of two weeks. Is there diminishing enjoyment there?
I'm surprised to admit it, but… yes! We loved the Los Angeles to Dubai flight, and the Dubai to Milan flight. Then the Milan to Dubai flight was awesome as well, especially as it came after three intra-Europe flights, which can't exactly compare to Emirates first class. 😉
Then came the Dubai to Los Angeles flight…
Then we boarded the Dubai to Los Angeles flight, with a flight time of 15hr20min.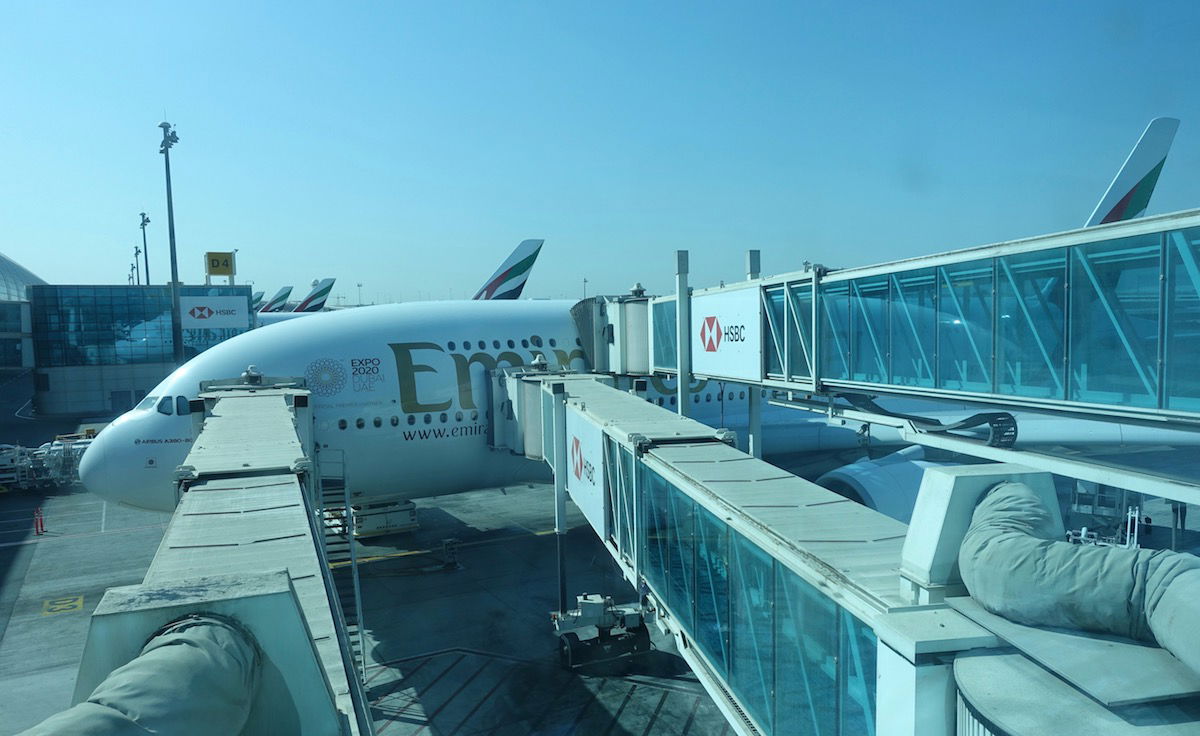 Oh my goodness, this was probably the second longest-feeling flight of my life, after my flight on Saudia last year from Jeddah to Riyadh to Los Angeles. There were a few other things working against us here:
Every seat in first class was taken, which actually makes the cabin feel more claustrophobic; when the cabin has some empty seats you can store your bags in other suites so that you have more personal space, but when the cabin is full you have to put bags by your feet, as there's nowhere else to put them
This was my first time having a completely full Emirates A380 first class cabin, and they also recently reduced staffing, so the crew was constantly overworked, and I almost felt like I was inconveniencing them; the crew was great, but passengers kept them busy, as one person apparently ordered one of everything on the menu (there are 27 things on the menu)
We had no interest in drinking or over-indulging in food at this point, given that we had so much of the Dom Perignon and other drinks on previous flights
Even if we had interest in drinking, the bar was full the entire flight, as every seat in first and business class was taken
So I figured "great, I'll just get lots of sleep on this flight." But my mind always likes to screw with me, because when I actually want to sleep I never can. After being up for a few hours I decided to take a nap. When I woke up I felt good, and figured "boy, it can't be that much further." Nope, we had another 10hr40min to go.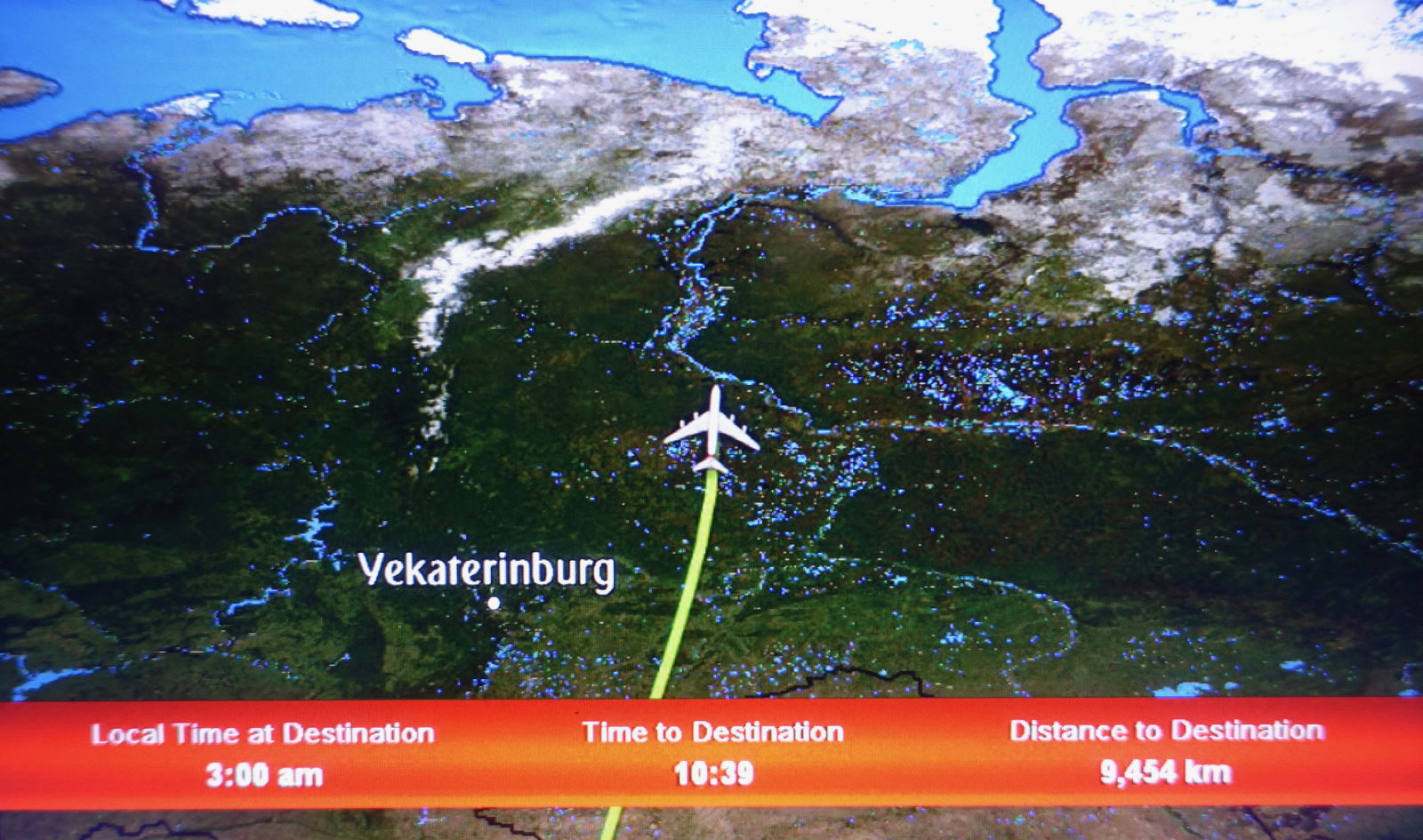 I stayed up a for a couple more hours, and then tried to sleep again. Once again I slept for less than an hour, and woke up as we were over the North Pole, with over 7hr remaining in the flight.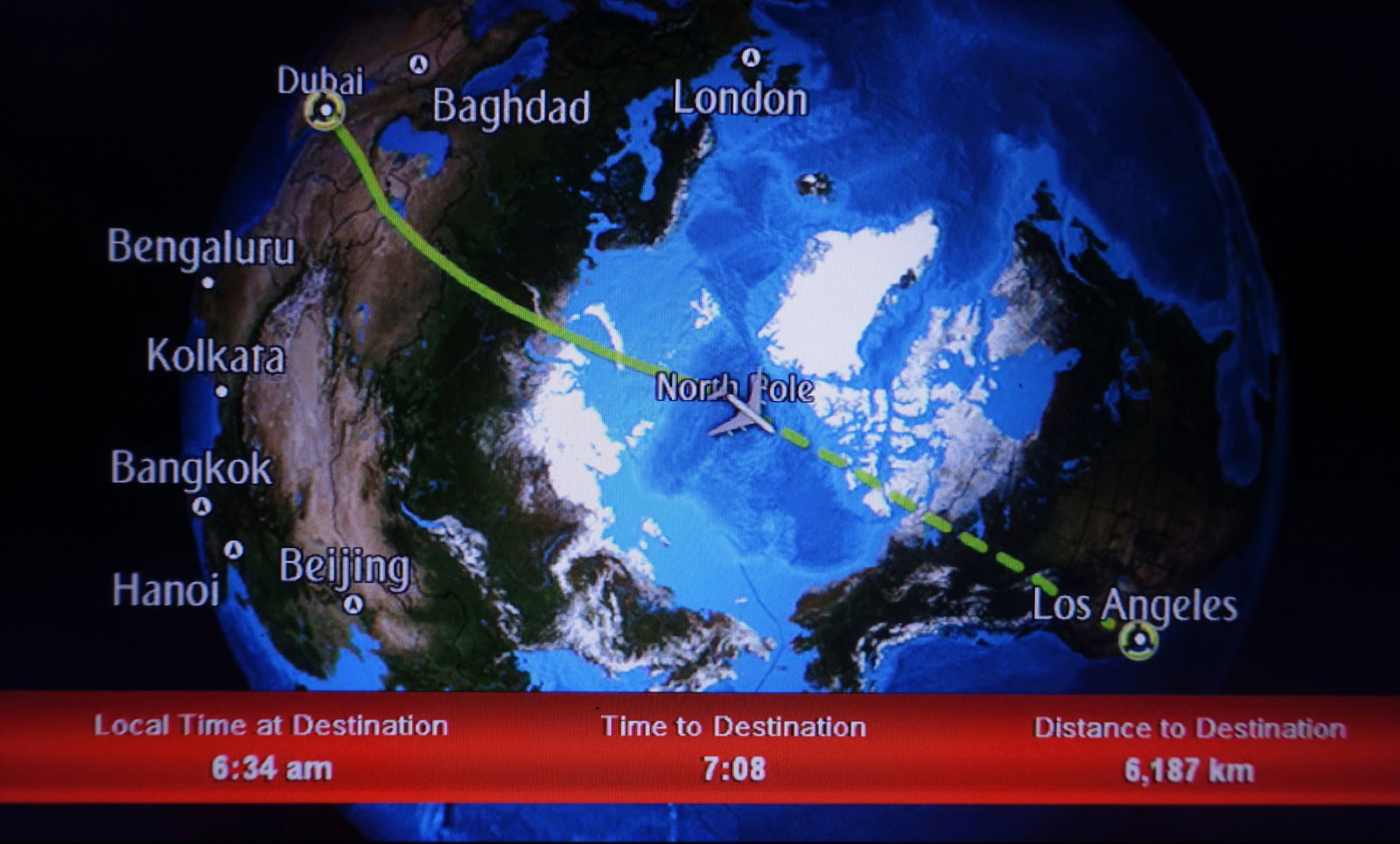 The problem is that I suck at sitting still. I was tired in the sense that I didn't feel great, but wasn't tired enough to actually sleep. Usually I'd just work then, but Emirates' Wi-Fi is painfully slow, to the point that it almost doesn't even make sense to try using it.
Obviously this post isn't a complaint in the slightest, but rather when I first booked this I raised the question of how long it would take me to get over Emirates first class on this trip. I think the answer is about three flights in two weeks did the trick for me. 😉
Even though the Dubai to Los Angeles flight wasn't as enjoyable as the rest, I do have to say that it was easily the most comfortable way I've ever earned Alaska miles.
More thoughts on Emirates' staffing cuts
This flight also made me realize that I think Emirates made a mistake with their staffing cuts in first class. Emirates has 14 first class seats, and they used to have four flight attendants and two shower attendants on longhaul flights, and they finally cut one flight attendant. When I first heard that I figured it wasn't a big deal, since I've rarely found the first class cabin on the A380 to be more than half full.
But when all 14 seats are taken, it's a completely different story. There are three flight attendants in the cabin at the very beginning and end of flight, but in reality all the first class passengers were eating in the middle of the flight (well, except for the one passenger who was eating the entire flight). So during those times there were at most two crew (the other one was on break), and the problem is that almost all passengers seemed to order food around the same time. One person would open their window blind, then everyone would wake up, then the smell of food would cause other people to order food, etc.
The both times we ordered food the flight attendant apologized profusely and said that she'd get us food as quickly as possible, but she was backed up due to the number of passengers who had just ordered food. That's not exactly the experience you'd expect in Emirates first class.
On the plus side, I was impressed that they never ran out of anything. With such a huge menu and a full cabin I figured they'd run out of some food, but they never ran out of a single thing.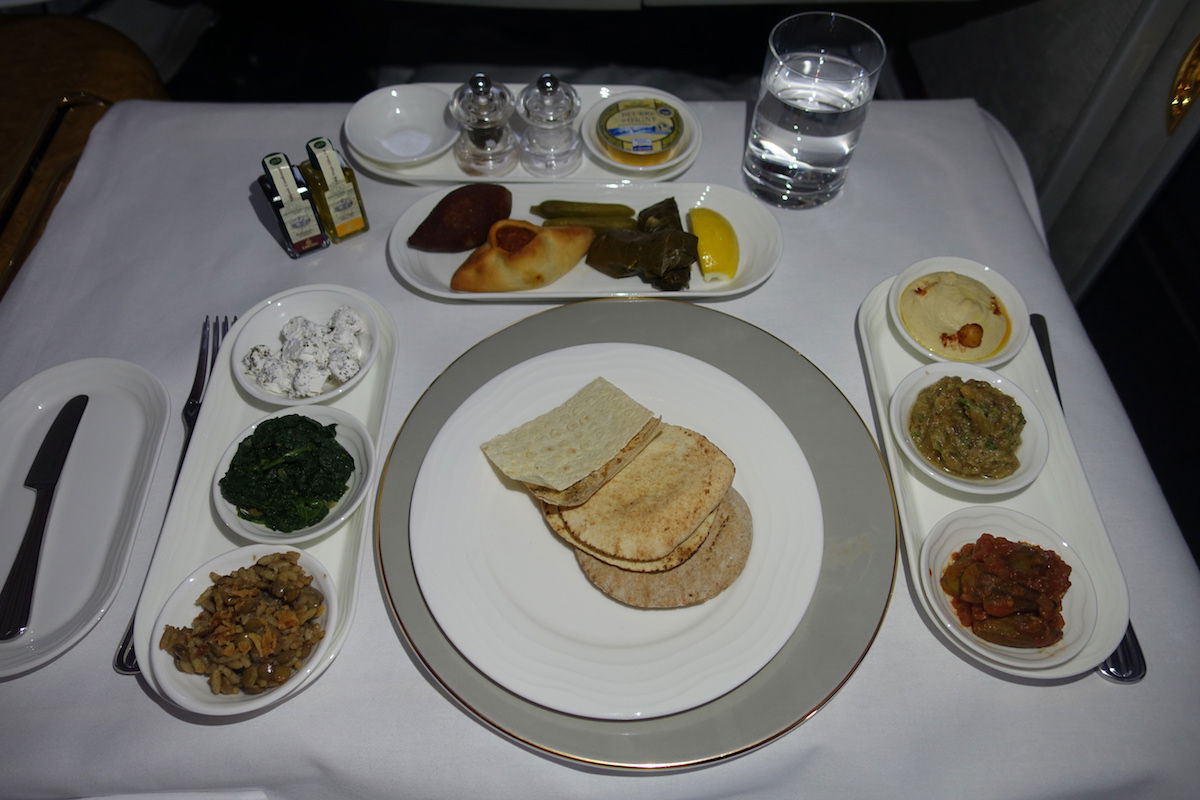 Bottom line
There's a law of diminishing returns with just about everything in life. I figured it didn't apply to my beloved Emirates first class. Suffice to say that I was wrong, because by the fourth flight I for the first time thought to myself that Jennifer Aniston had lost her mind when she wanted the plane to fly for another hour.
What an awesome trip all around, though, and what a comfortable way to earn miles!
Have you ever found yourself on a flight where you felt like too much of a good thing was a bad thing?