The Last Trip (For Now)
---
I've been sitting on this trip report for three months now (where have three months gone?) because it just hasn't felt like the right time to talk about travel details, and this particular trip was odd from the start.
This trip took place in early March, right at the start of this Pernicious Meantime we are all living in, and can only be relayed through that lens.
We are all familiar with the Before, and eventually there will be an After, but with the combination of being abroad, along with the trickle of news and the time zone we were in, every bit of this trip was imbued with the sense of being on the lift hill of a roller coaster, slowly ratcheting up into something unknowingly different. It was incredibly surreal, and I don't know that I'll ever be able to think about this trip outside the context of feeling the world pivot and change.
Knowing what we know now, would I still have taken a trip to Morocco when I did? No. I'd been working under the assumption that everywhere had some element of risk for a few weeks by then, whether that was a country with an ostensibly low case count or the local movie theater, and was taking what felt like reasonable precautions given the information we had at the time.
But things changed so rapidly that week. Ben started social distancing on the Friday I flew back. Airports were packed with people trying to buy tickets to somewhere, anywhere. I spent the transatlantic flight combing through news reports, journals, and other resources to summarize the situation for travelers, and building a coronavirus landing page so we'd have somewhere to collate what was becoming increasingly apparent would be a tremendous amount of information on the impact to the travel and aviation industries. By Tuesday it felt ridiculous for anyone to be traveling, and we were putting our efforts in to helping others get home. All in a span of eight, maybe nine days.
So as I talk about riads, navigating the Medina, comparing hammams, and rooftop dinners, I'll try to stretch the perspective as much as possible. But I fully acknowledge that this snapshotted moment may not be relevant to anyone soon, or possibly ever.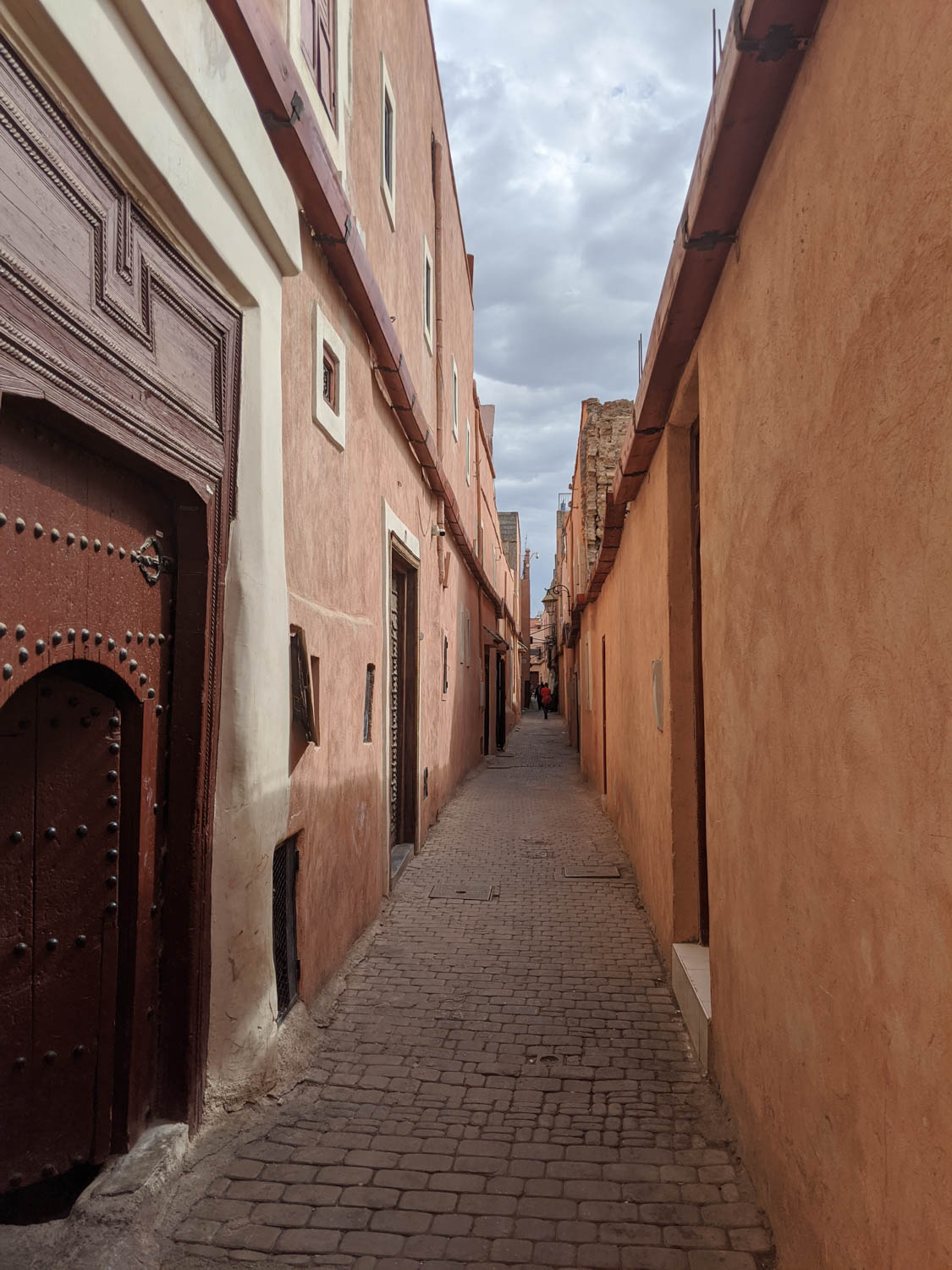 Still, I'm sure I'm not the only one who could use a brief departure from ::waves generally:: and the cumin-dusted alleyways of Marrakech provide as good of an escape as any.
Anyway. Onwards.
A quick getaway to Morocco
Let me start by outlining a scenario that has been totally reasonable for over a decade of my life, and is currently borderline unimaginable:
I had to be in Washington D.C. for a conference through Sunday evening, and needed to be in Philadelphia for another conference the following Friday night. Going back to Spokane felt impractical (it would have taken all of Monday to get home, and all of Thursday to fly back across the country).
I would generally take an opportunity like this to see Ben in Miami, or squeeze in some New York meetings, but timing was such that those trips flanked this one anyway. And the long Northwest winters always leave me looking for sunny destinations in March.
So after looking at flight schedules, and the long connections or overnights that would be required to visit the Caribbean, or other ostensibly closer places, Morocco — with a direct late-night flight to Casablanca from Dulles — became the obvious option.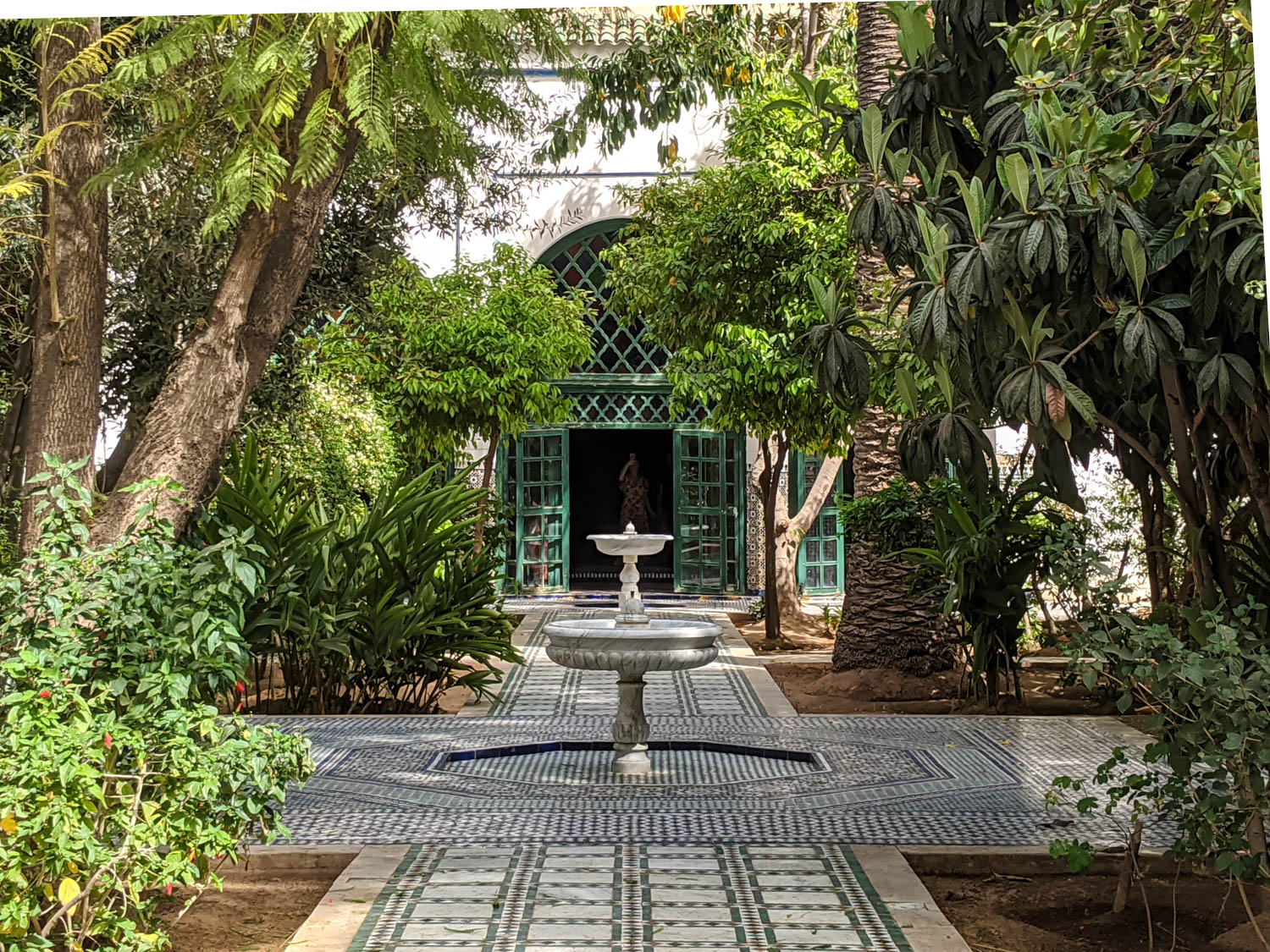 I invited my cousin Heather to meet me in DC and join the four-night jaunt. We considered staying in Casablanca, but with easy connections to Marrakech on both sides, decided we might as well continue on.
I booked our outbound flights on Royal Air Maroc, using 56,000 Etihad Guest points each for the business class tickets:
8 March | Royal Air Maroc 219 Washington Dulles (IAD) to Casablanca (CMN) departing at 10:15PM, arriving 10:20AM (+1 day) [787 "bunkbed" seats]
9 March | Royal Air Maroc 403 Casablanca (CMN) to Marrakech (RAK) departing at 12:00PM, arriving 12:50PM
Award availability was incredibly limited on the return, especially given that we had to travel on a fixed date, and at such a time that I could get to Philadelphia that night. The best option ended up being purchasing one-way tickets on TAP through the Amex International Airline Program. The business class tickets would have been $1250 each, but factoring in the 35% Pay With Points rebate through the Amex Business Platinum, they were 81,250 Membership Rewards each.
That's roughly the same as if we'd booked through Aeroplan (which, granted, doesn't have the best prices for Northern Africa), but there's always a balance between price and flexibility. On the plus side we earned miles too, and 137,000 miles round-trip for business class is perfectly reasonable in my book these days.
13 March | TAP Portugal 1451 Marrakech (RAK) to Lisbon (LIS) departing at 12:45PM, arriving at 1:25PM
13 March | TAP Portugal 209 Lisbon (LIS) to New York (JFK) departing at 4:00PM, arriving at 8:00PM [A330-900neo]
This was to be paired with a carefully-timed series of trams and trains to Penn Station, and then Amtrak down to Philadelphia, which would have been a great adventure, and a solid use of my Amtrak Rewards, but…obviously none of that happened, and we just bought tickets on Delta back to Spokane from New York.
Where to stay in Marrakech
I could write a few thousand words on this (and many people have), but I think for this post it's more useful to speak about options more broadly.
Without getting too deep into a history lesson, one of the hallmarks of French Imperialism in Morocco (and other countries) was the approach to urban planning. Spaces were preserved, divided, or developed as part of an overall strategy of control (and exploitation), with "modernization" efforts that were rarely of equal benefit to the local population versus French colonists. These preservation decrees and restrictions on improvements are still reflected in present-day Marrakech, so it's an important bit of background.
The Medina
As the French were interested in "preserving" the "historic" city for both large-scale tourism and providing a contrast to the new and "enlightened" European quarter, heavy restrictions were placed on the medina during the protectorate period. Plans for a modern subway system were abandoned, and construction codes were revised to prevent blights like power lines, but did little to address overcrowding or local living conditions.
The side-effects of that era are reflected in the current medina. On the one hand, it's picturesque and feels trapped in time. On the other, it's inorganically stuck in a very colonial perspective of what "orient culture" should look like, versus what it may have evolved to authentically.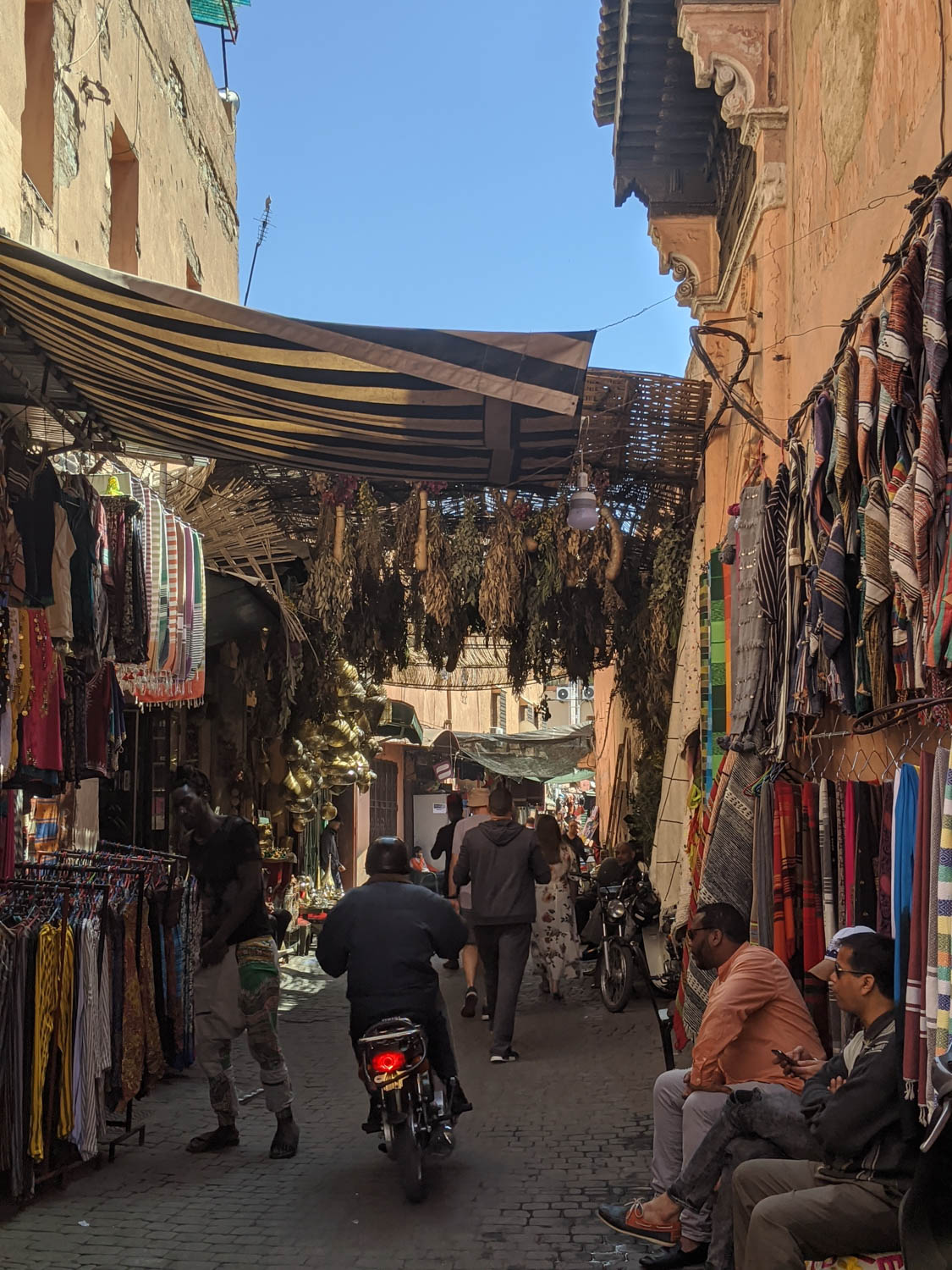 I have complicated feelings about Marrakech's medina in general, which I might talk about more later in the series, but I am glad we stayed here, and I'd recommend that you do as well, at least for a night.
Walking through the maze of alleyways early in the morning was lovely, and something that would be hard to experience if you stayed outside the medina. And I don't think you'd really get the thrum of the city in the same way if you just taxi'd in to the main square for an evening as you do when wandering around (pros and cons to that too).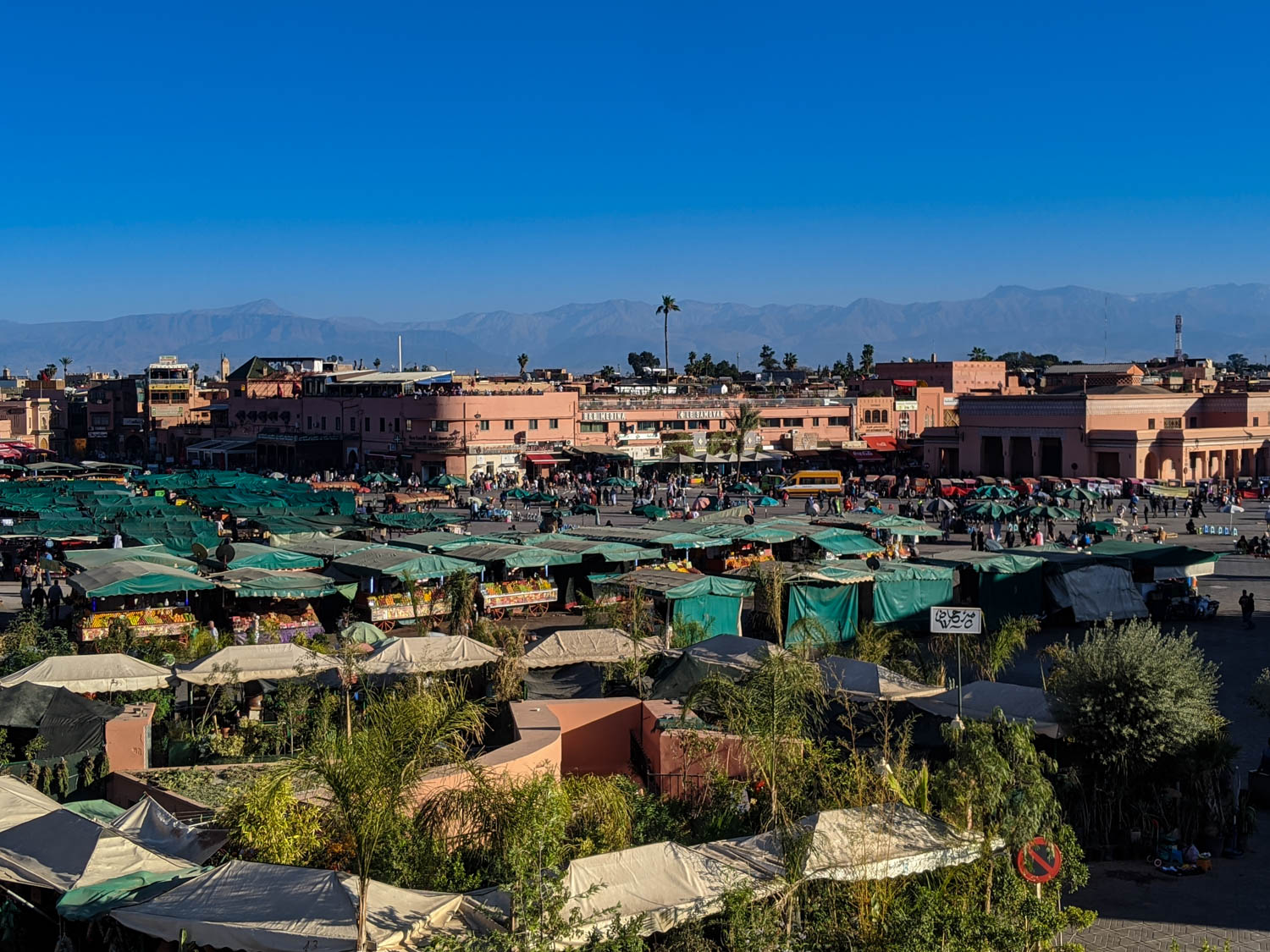 The typical accommodation in the medina is a riad — a walled house with a courtyard. There are hundreds of these, at every price point, and with a variety of amenities. I'll do a review of the one we stayed at, of course, but as most riads have fewer than a dozen rooms, there's a huge range of options.
There are also a handful of boutique hotels, which might be a good alternative for those wanting a bit more infrastructure while still being close-in. But I'd suggest a riad, regardless of which neighborhood you choose.
Les villes nouvelle / The new city
This is probably the Goldilocks option — close to the medina, but with broad streets rather than warren-like alleyways, easier access to taxis, and large hotels with all the amenities. I do think it's worth staying in the medina for the experience, but, having now done that once, I'd stay in the new city next time.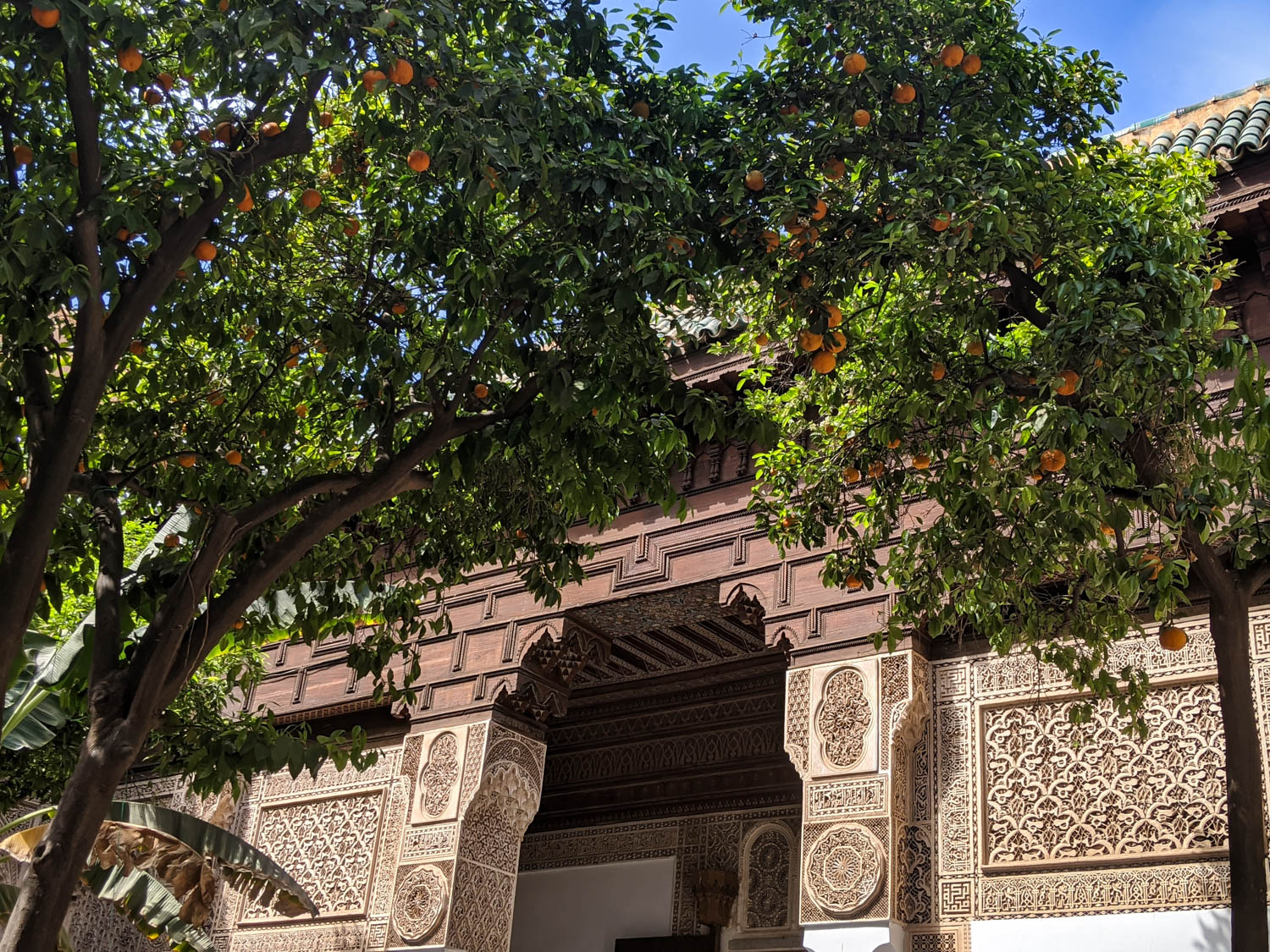 Again, there's a range of options, from the historic La Mamounia to the opulent Royal Mansour (both bookable through Virtuoso and FHR!), along with numerous boutique properties, and some bigger chain hotels (a Sofitel, a Le Meridien, a Radisson Blu, Movenpick, etc.).
The Four Seasons is sorta adjacent to all this, and probably a good choice if you want a bigger resort that is still in walking distance to things, given the pricing is much more reasonable than the Royal Mansour, and is a bit more updated than La Mamounia (though the latter is undergoing a renovation this year).
The Palmeraie / Marrakech outskirts
If you are coming to Morocco just to enjoy the sun, golf, sit poolside, and maybe have a tangine, staying at one of the large resorts on the perimeter of the city is…probably fine?
If you're coming from Europe or the East Coast of the US it's certainly convenient for a getaway, but given that even the Aman is situated like it's a gated community's clubhouse, golfing seems to be the priority for those staying on the perimeter of the city. We took a day to spend by the pool, and it was nice for that, but this area wouldn't be my first (or second) pick for enjoying Marrakech, even though some of the hotels look incredible. You'd really be staying out here for the resort amenities (which is sometimes what we want out of a trip).
---
This was a quick trip, and an odd one. If I'd known it would be be months or years until my next international trip, would I have chosen to spend it all in Marrakech? Probably not. But if I'd known then what we know now, we probably wouldn't have gone at all. And the time we spent in Marrakech further inspired me to spend more time in Morocco itself (I'm particularly interested in a trip to the mountains).
I definitely plan on reviewing our riad, and some of the activities we enjoyed, but if there's anything in particular you'd like to know about please let me know! And thanks as always for following along!