I think it's safe to say that the events of the past several weeks have been surreal and unprecedented, to put it mildly.
What many originally thought of as a regional situation has turned into a global pandemic. I feel like at first it was one of those things that you see on TV, and then think to yourself "well surely that's not going to happen to us."
Yesterday Ford and I made a decision that I wanted to share here, because we've both come a long way in our perspective on this in a short time.
Let me start with the bottom line…
We canceled our travel and are social distancing
Yesterday afternoon we made the decision to cancel all of our travel for the next several weeks. Not just that, but we decided we're going to be "social distancing" pretty hard.
We canceled all upcoming appointments, we're not going out to meals or any social events, and really the extent of our contact with the outside world for the foreseeable future will be taking Winston out. Heck, as I write this I'm preparing my first-ever from scratch home cooked meal (I don't cook, in case you didn't know).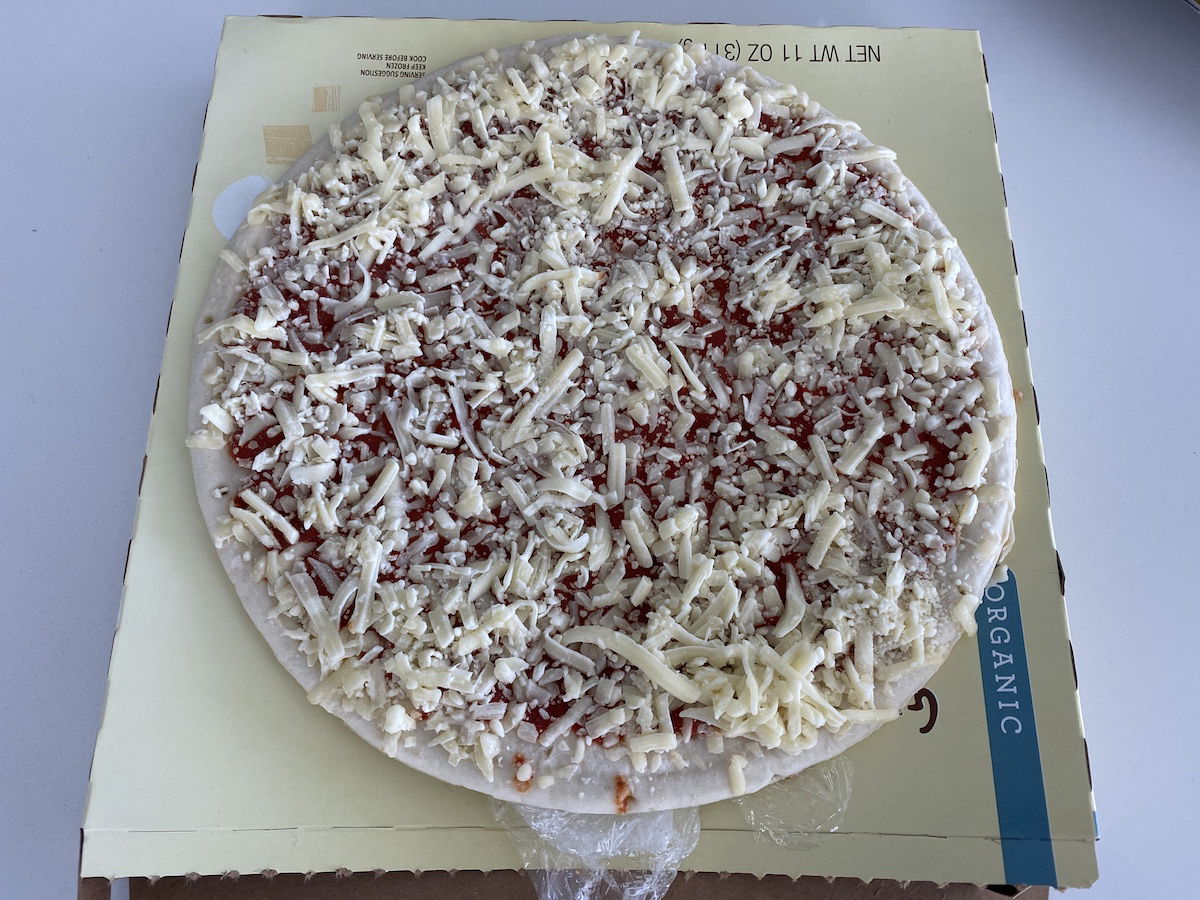 To be clear, I'm not preparing a bunker and making castles out of toilet paper, thinking the world is going to end. But I'm simply living my life, minus the whole leaving home part…
Suffice to say that as far as Winston is concerned, this is the greatest thing ever.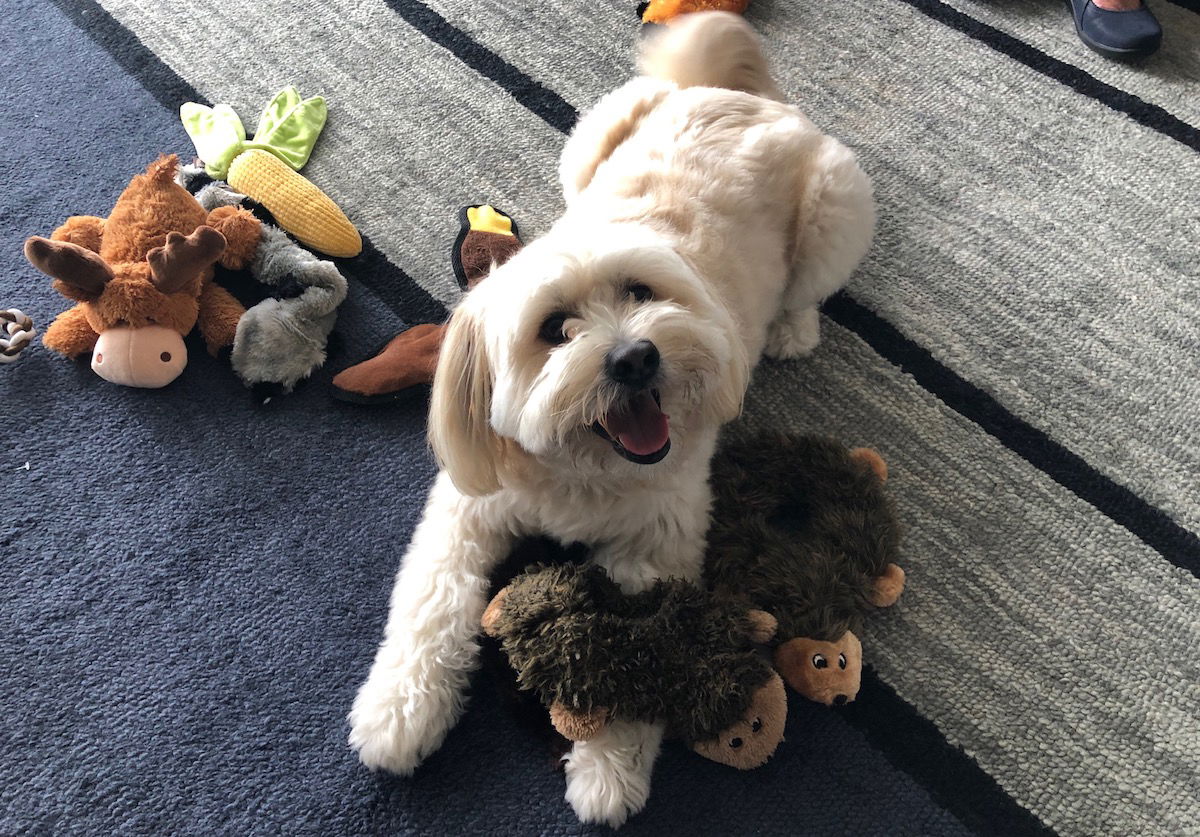 Why we made this decision
A couple of things upfront:
Ford and I are healthy, so we're not really worried about our own safety, even if we were to get coronavirus
While my mom is sick, I didn't have plans to see her in the immediate future, because she has visitors from Germany
Our logic for arriving at this decision is pretty simple — we feel like the best thing we can do for the world at this point is essentially isolate ourselves from it as much as possible. That minimizes our chances of getting it, and much more importantly, minimizes our chances of giving it to others.
The more reading I've done about this, the more it's clear to me that this is the responsible thing to do:
Countries that have responded quickly and have taken the situation seriously have been able to keep the situation under control pretty well, all things considered, while countries that have kept a "business as usual" approach have seen a massive increase in cases, and have struggled to control the situation
Despite what President Trump says, I don't think the US has taken "early and intense action" to stop the spread of coronavirus (just look at how few people have been tested)
Presumably the recorded number of cases in the US is only a small fraction of the real number of people with coronavirus, and it's even worse that so many people probably have it and don't know about it, because they're spreading it to others
I'm sure many people have read it by now, but this Medium story gives us a numbers-based explanation of the situation.
Why it took me a while to get to this point
I'll gladly admit that it took me longer than it should have to come to this conclusion. Not that I was committed to taking any other trips in the next couple of weeks, but up until yesterday I left options open.
My logic fundamentally came down to:
Believing that traveling to (fairly) low risk areas isn't materially more dangerous than my day-to-day life (which includes going to crowded restaurants, etc.)
Believing that international travel to low risk destinations is no worse than domestic travel
I'm not too worried about international travel restrictions, because I'm someone who can easily reschedule travel, change tickets, etc.
We're healthy, and won't be seeing my mom anytime soon
But during that time I was essentially ignoring that the right thing to do is probably to just isolate ourselves for at least some amount of time… which is what we're doing now.
Personally I still wouldn't feel unsafe traveling to most places right now, but I'd just feel it's irresponsible unless truly necessary.
We'll see what summer travel holds
As of now we've canceled trips to Chicago, Peru, New Orleans, and Aspen, which has us grounded until mid-April.
At that point we'll reevaluate the situation. We're supposed to go to Namibia in late April and I'm still hoping that works out, but I'm not counting on it.
I'm really hoping that things get better by summer. My mom has gone through 18 rounds of chemo and is finally ending treatment in April, and this summer is her chance to travel. We have all kinds of travel planned with her, and I'm hoping we can take as many of these trips as possible. We will be monitoring for that over the next several weeks.
Bottom line
Everyone needs to decide what's best for them and what they believe in. We've decided that the best thing we can do right now is to just stay in our home and out of everyone's way. Not because I'm worried about health implications for us, but because I'm worried about health implications for others.
To be clear, I'm not even suggesting this is entirely selfless. I have a motive — I want things to return to normal as quickly as possible, and avoiding human contact as much as possible is the best thing I can do to help make that happen.
Throughout this I think it's also important to accept that this sucks for everyone (except pets, and those manufacturing toilet paper and hand sanitizer), it's kind of depressing, and definitely not fun. But I guess we're all kind of in this together…
What approach are you taking in light of the current situation?