The Last Trip (For Now)
\his lounge review will be short and sweet, and not to put too fine a point on it, but hopefully your stay here will be as well.
Bottom line up front: this lounge has little to recommend it, but it's not like the rest of the terminal is super glam either.
Fortunately, our connection was short.
To be fair to the Casablanca airport, there may be a better domestic lounge situation somewhere else in the airport. There was really no communication, but after following the signs for connections and going through a perfunctory security screening I think we may have ended up in some kind of transit purgatory?
We were given this form on our flight from Dulles to Casablanca, for example, but it wasn't collected until we cleared immigration in Marrakech: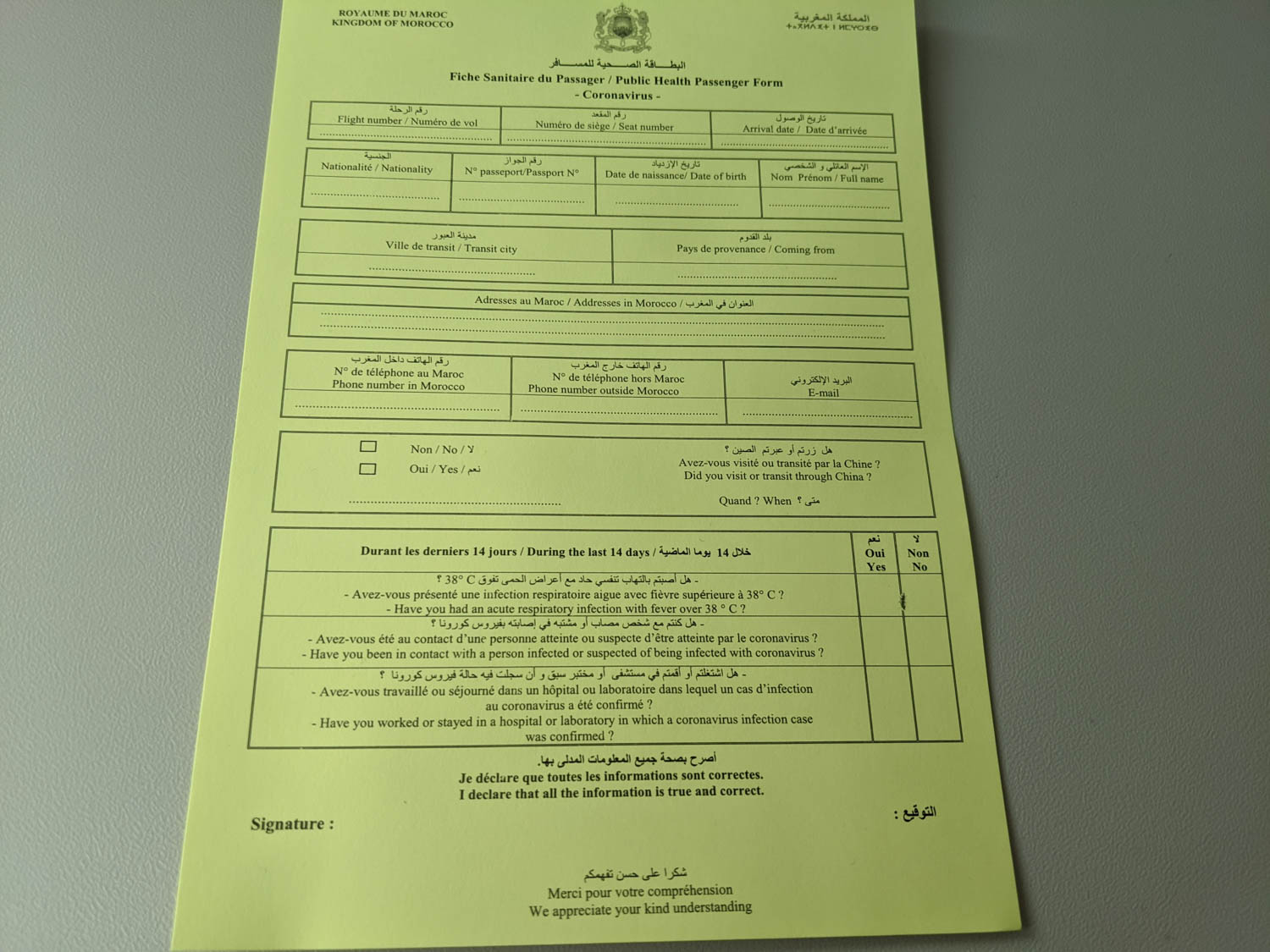 (As a side note, you'll all be shocked, shocked, to hear that no questions were ever asked about these forms, and arriving passengers were sorted into two queues of "looks vaguely Asian" or "probably not Asian.")
Anyway. After making a sharp turn down a hallway that looked like an active construction zone, we u-turned into something signed as the Royal Air Marcoc lounge.
The lounge attendant grumpily took our boarding passes, then wordlessly handed them back. We just assumed that meant we were welcome to enter the lounge.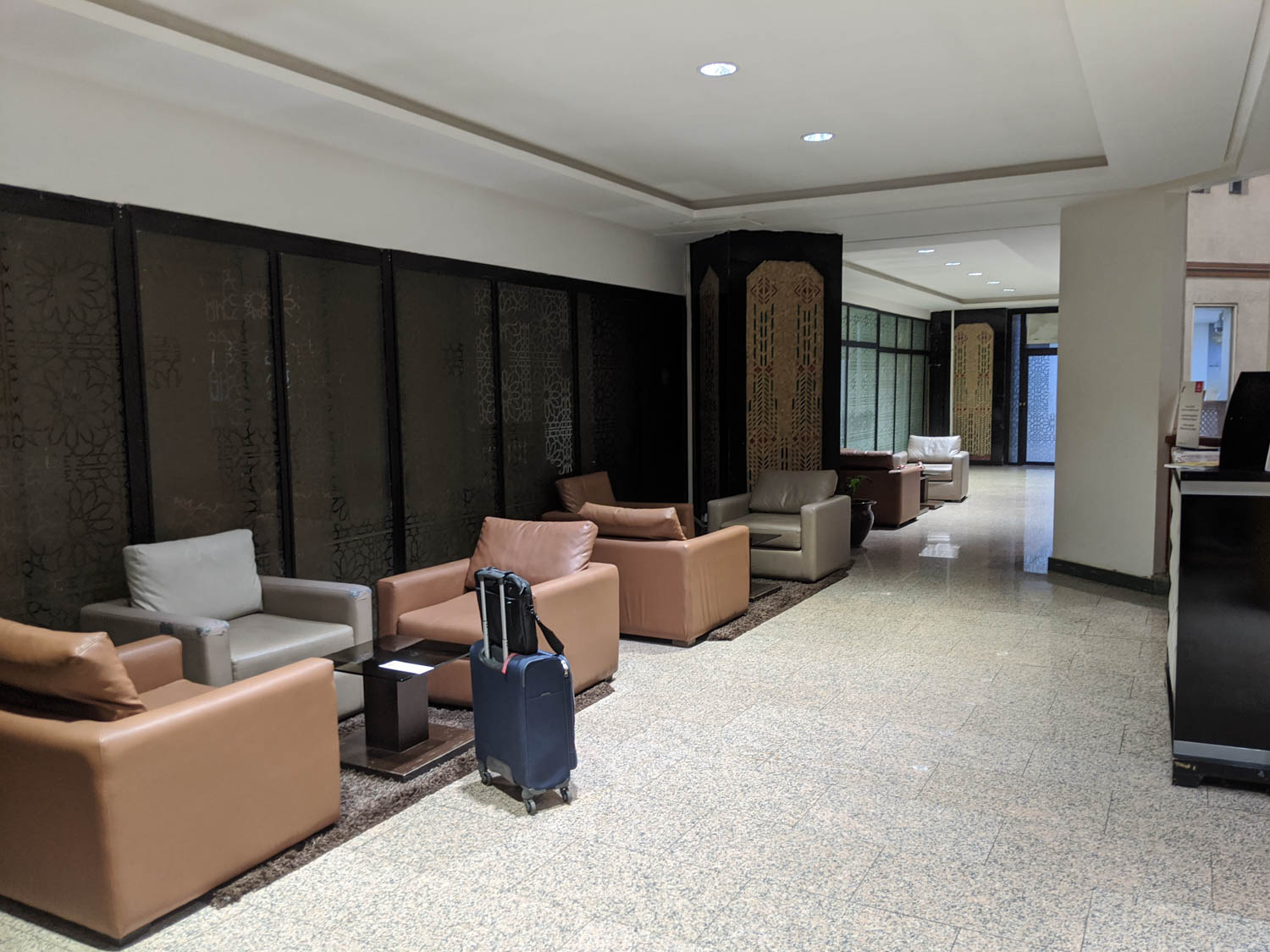 Other than the hospital sick-room lighting, the lounge was fine. Seating was plentiful (outlets were not), and while some pieces may have seen better days, everything was clean and comfortable.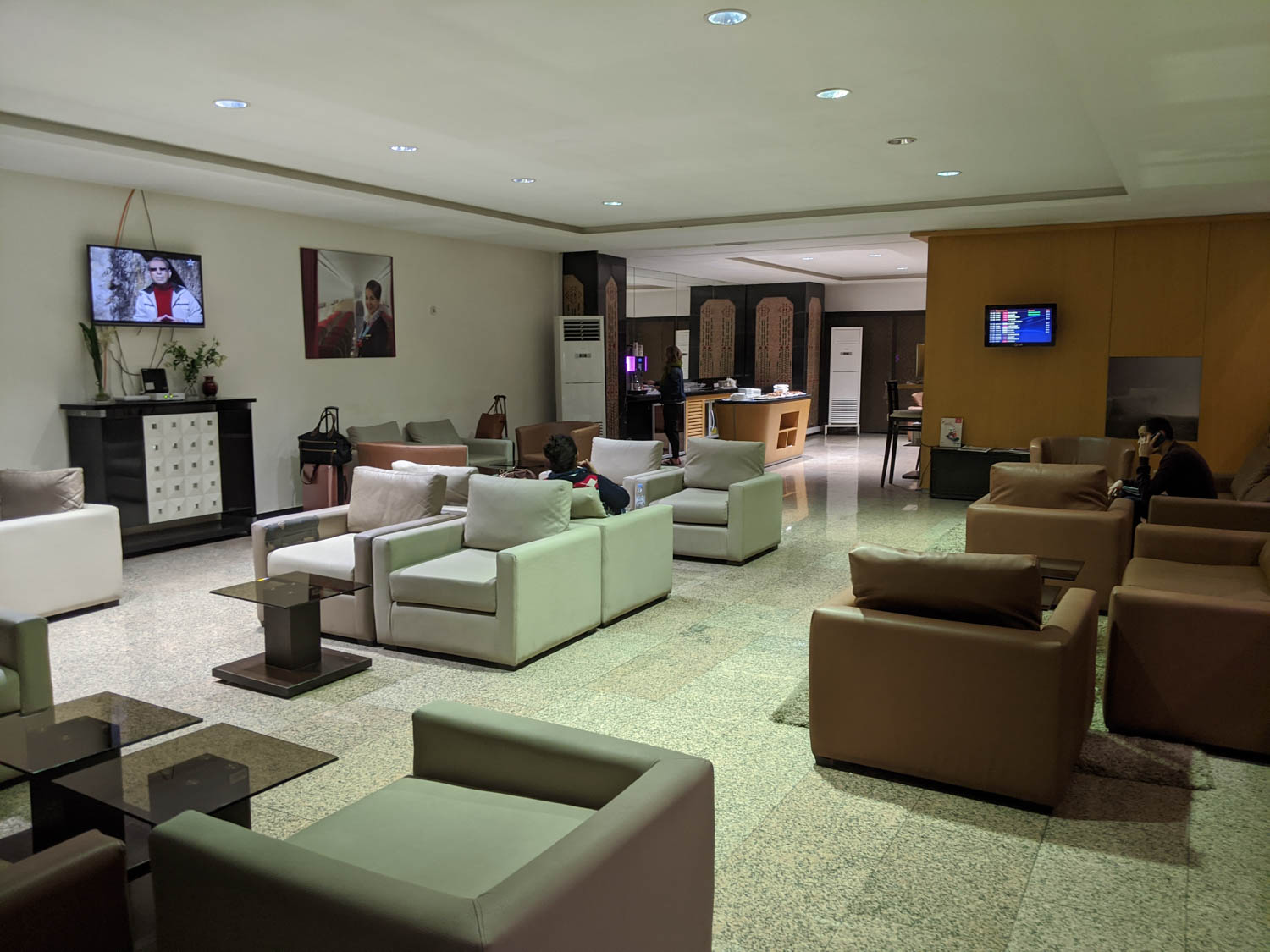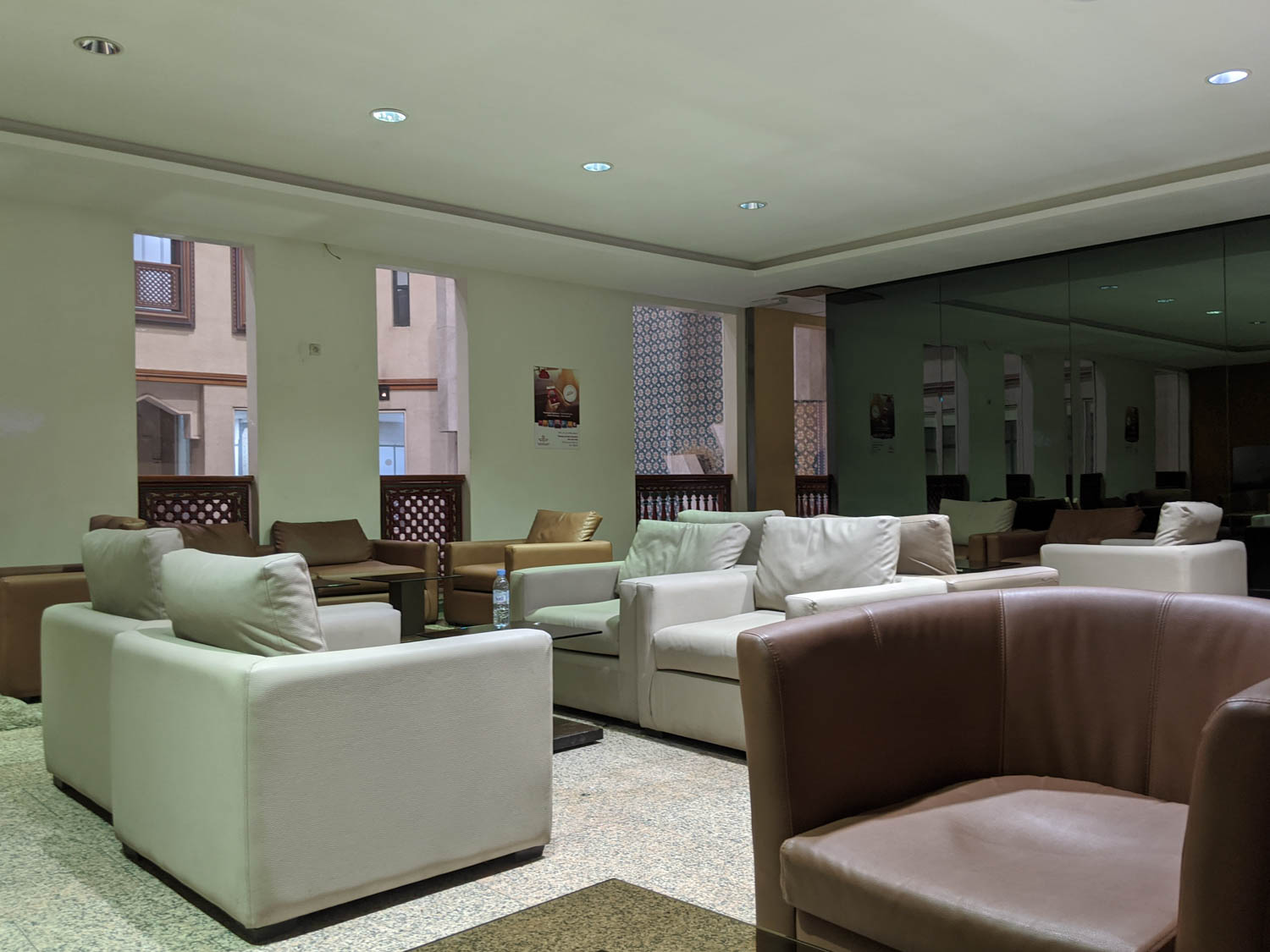 Adding to the construction vibes, the lounge overlooked an atrium with what I think was meant to be a fountain?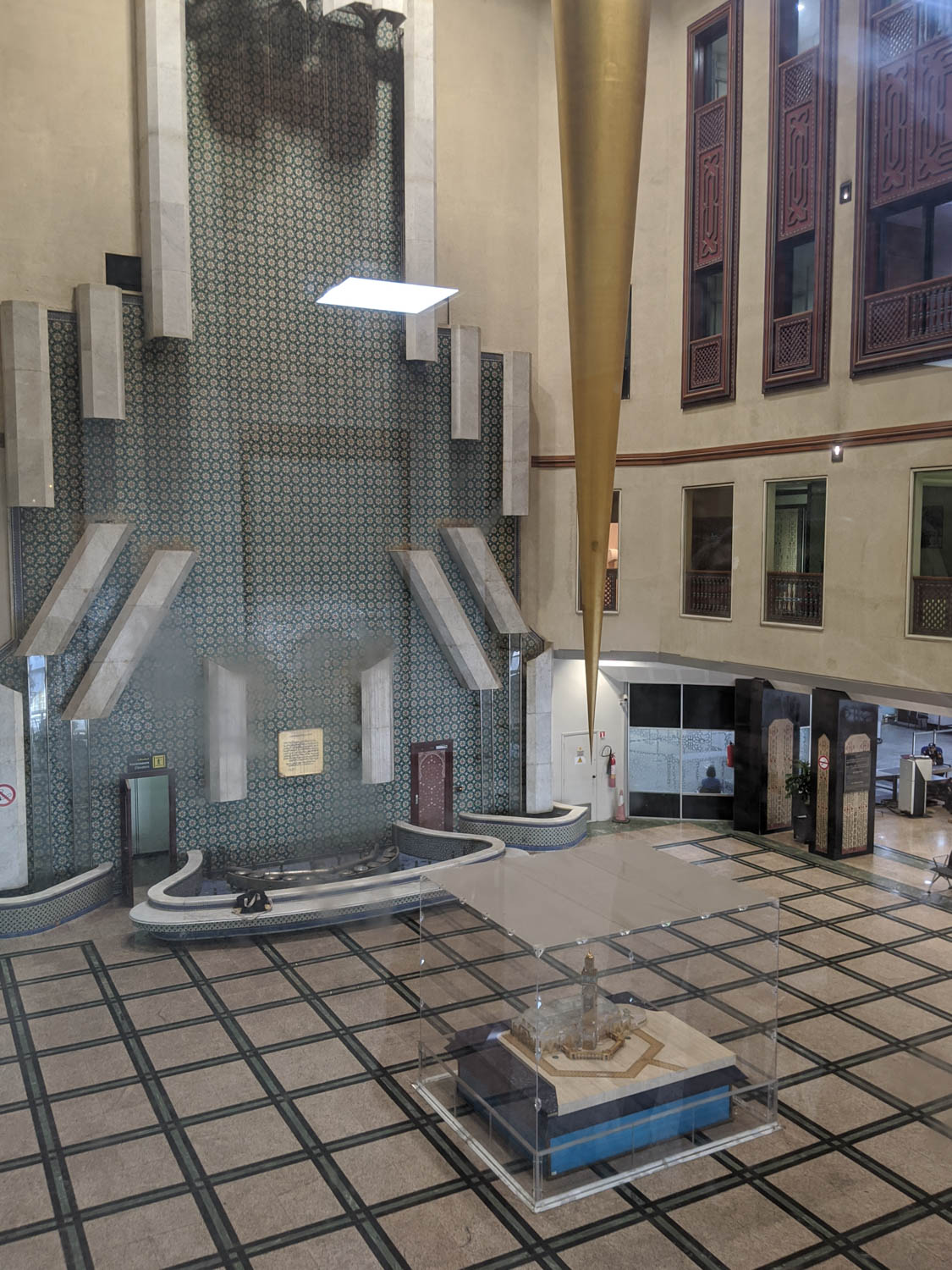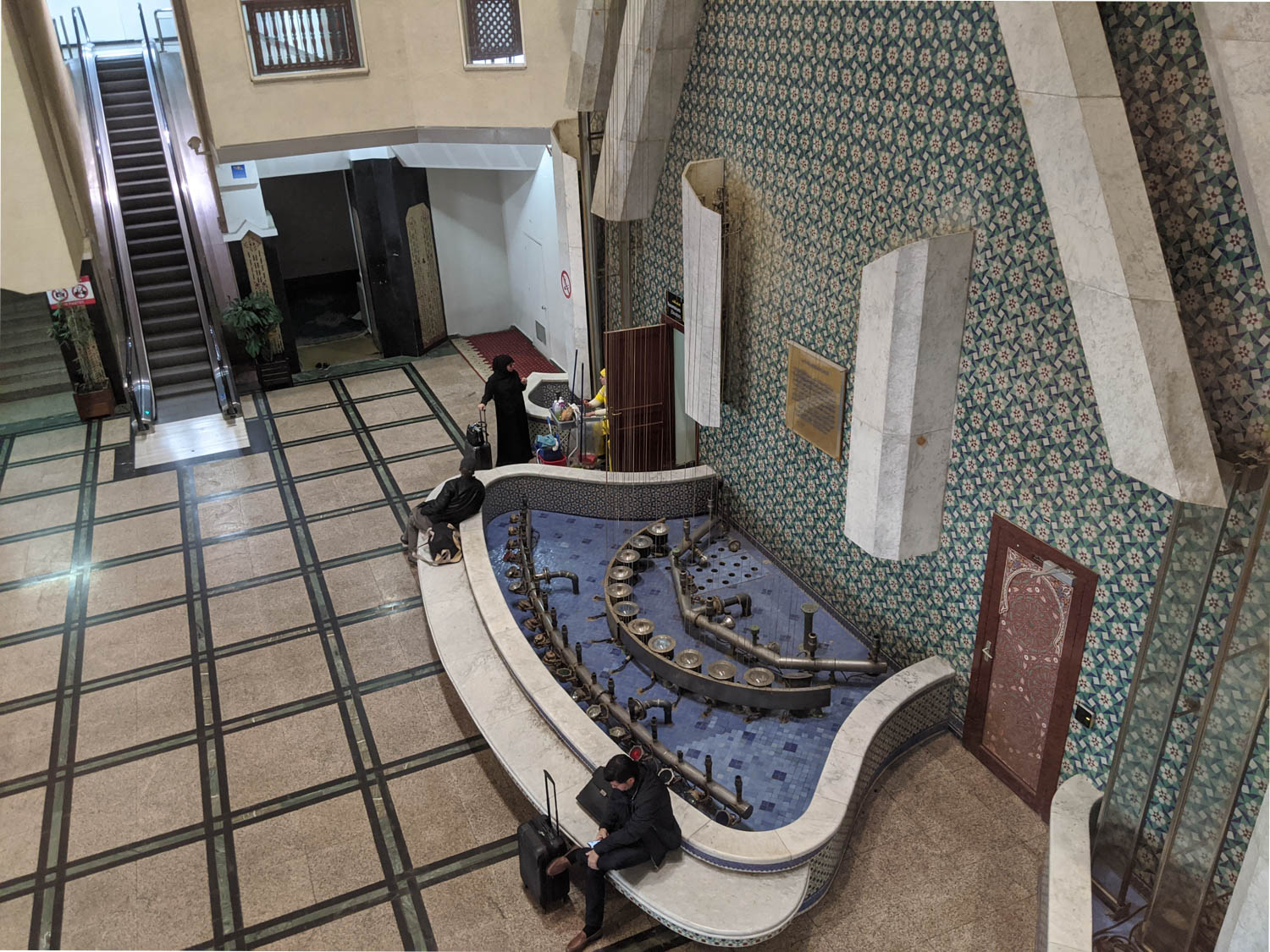 Refreshments in the lounge consisted of sweet mint tea: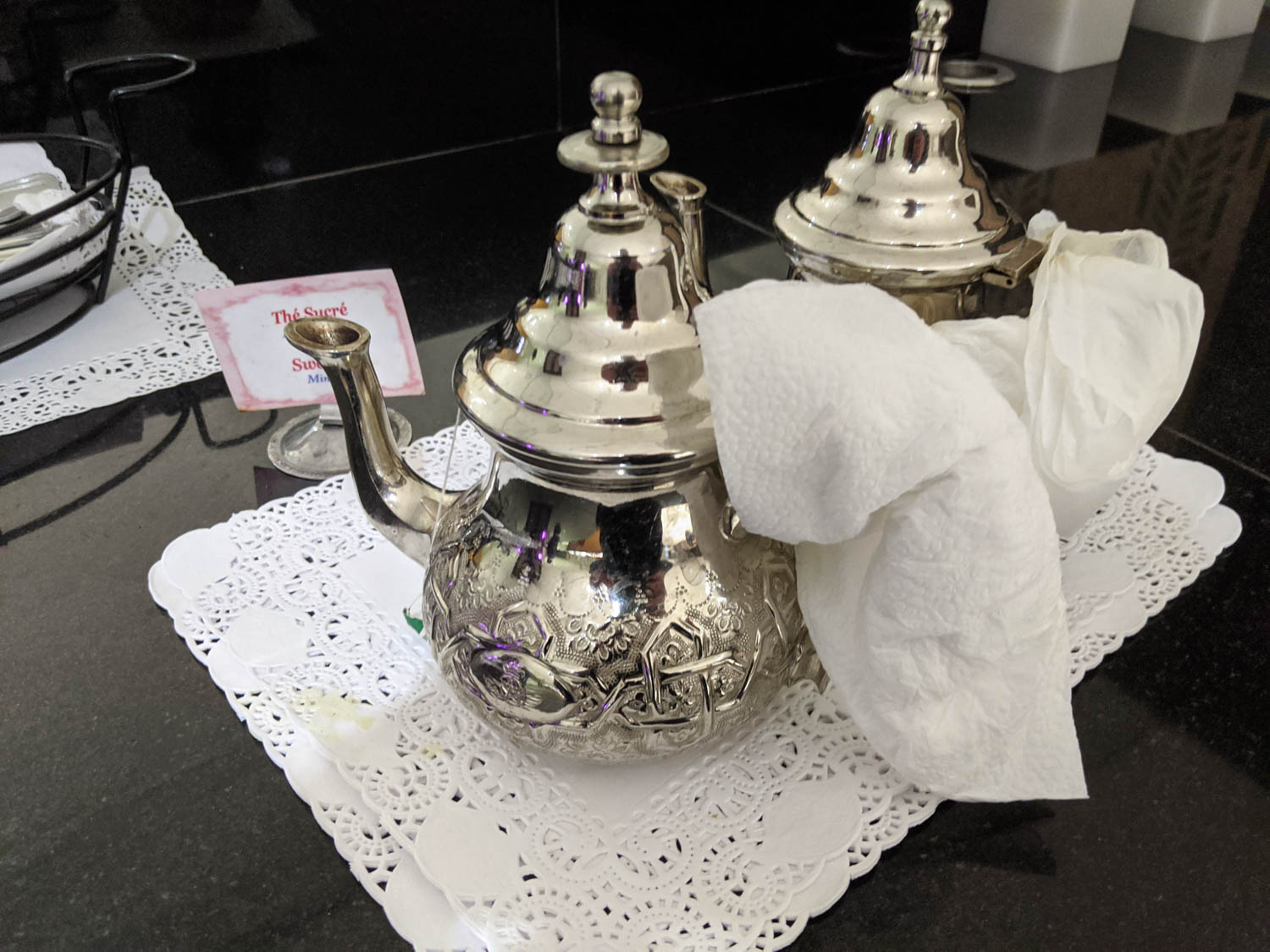 A "coffee" machine (I would be hard-pressed to describe any of the horrors dispensed by this contraption as "coffee"):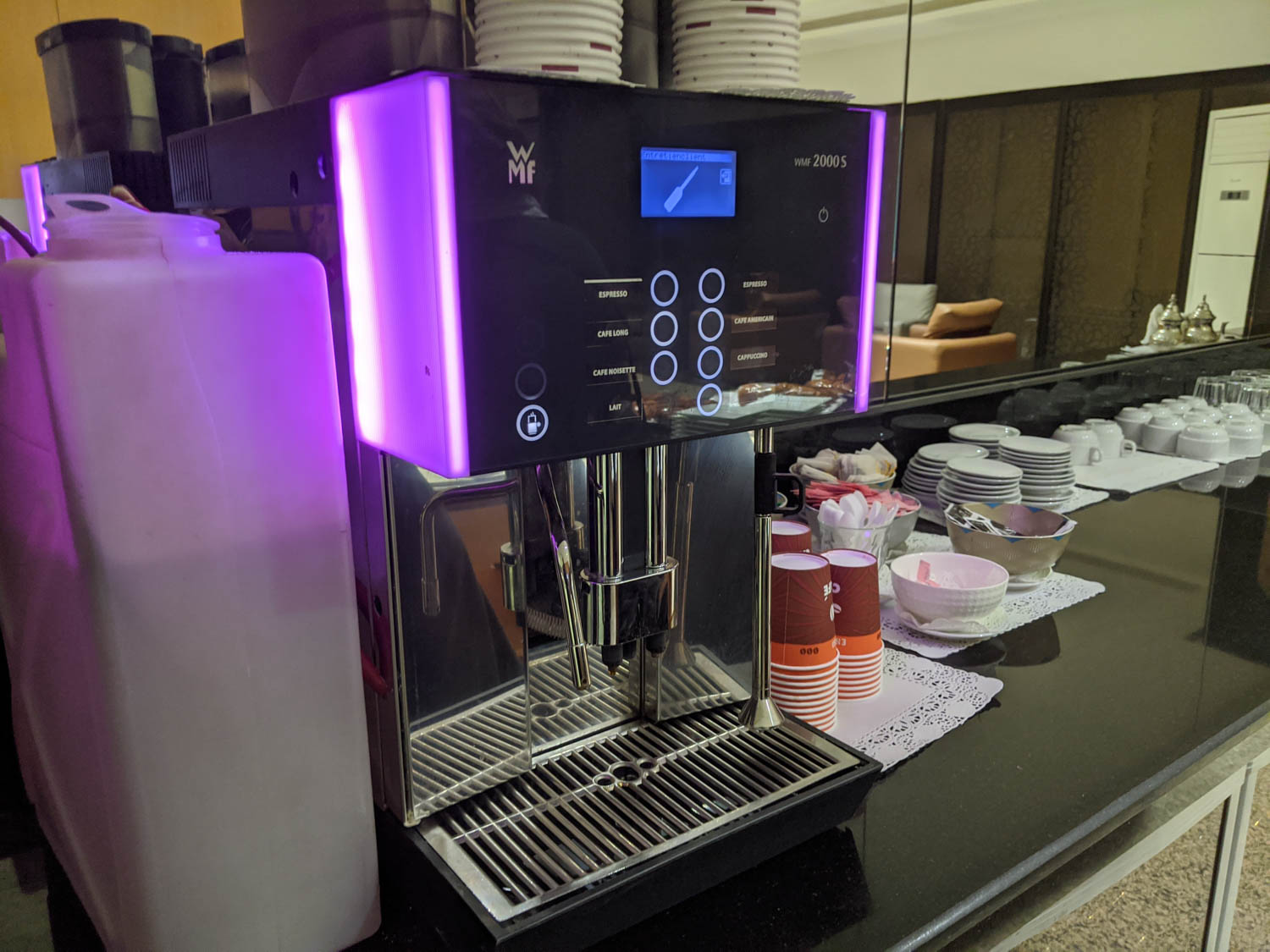 And a…let's call it an assortment of wrapped breads: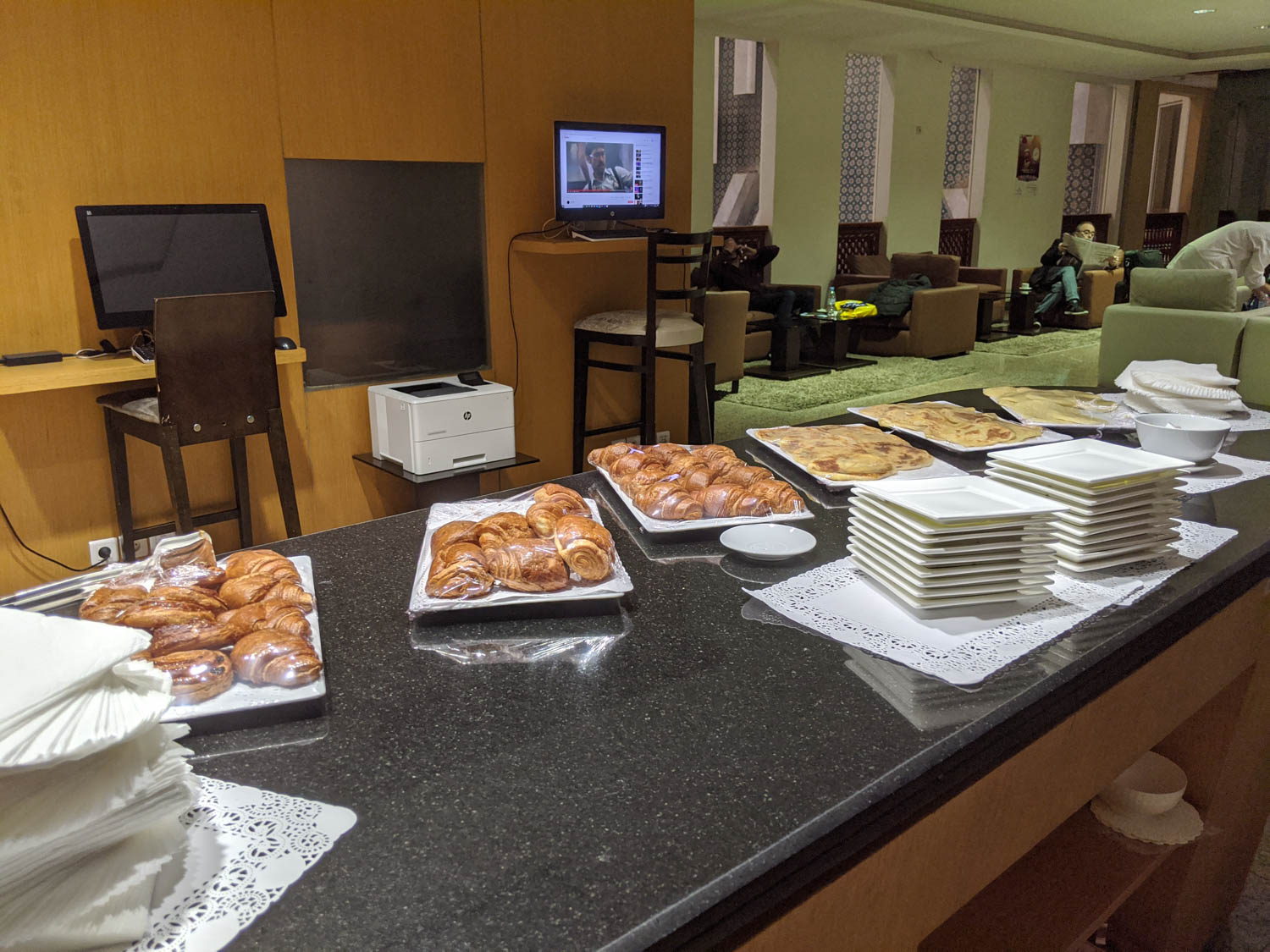 The lounge attendant spent most of the time we were in the lounge watching YouTube music videos on the computer in the "business center," which was, at least, fabulously entertaining.
The washrooms were…present, though lacked soap or hand towels. Also at least one, if not both, of the toilets were audibly running the entire time we were in the lounge.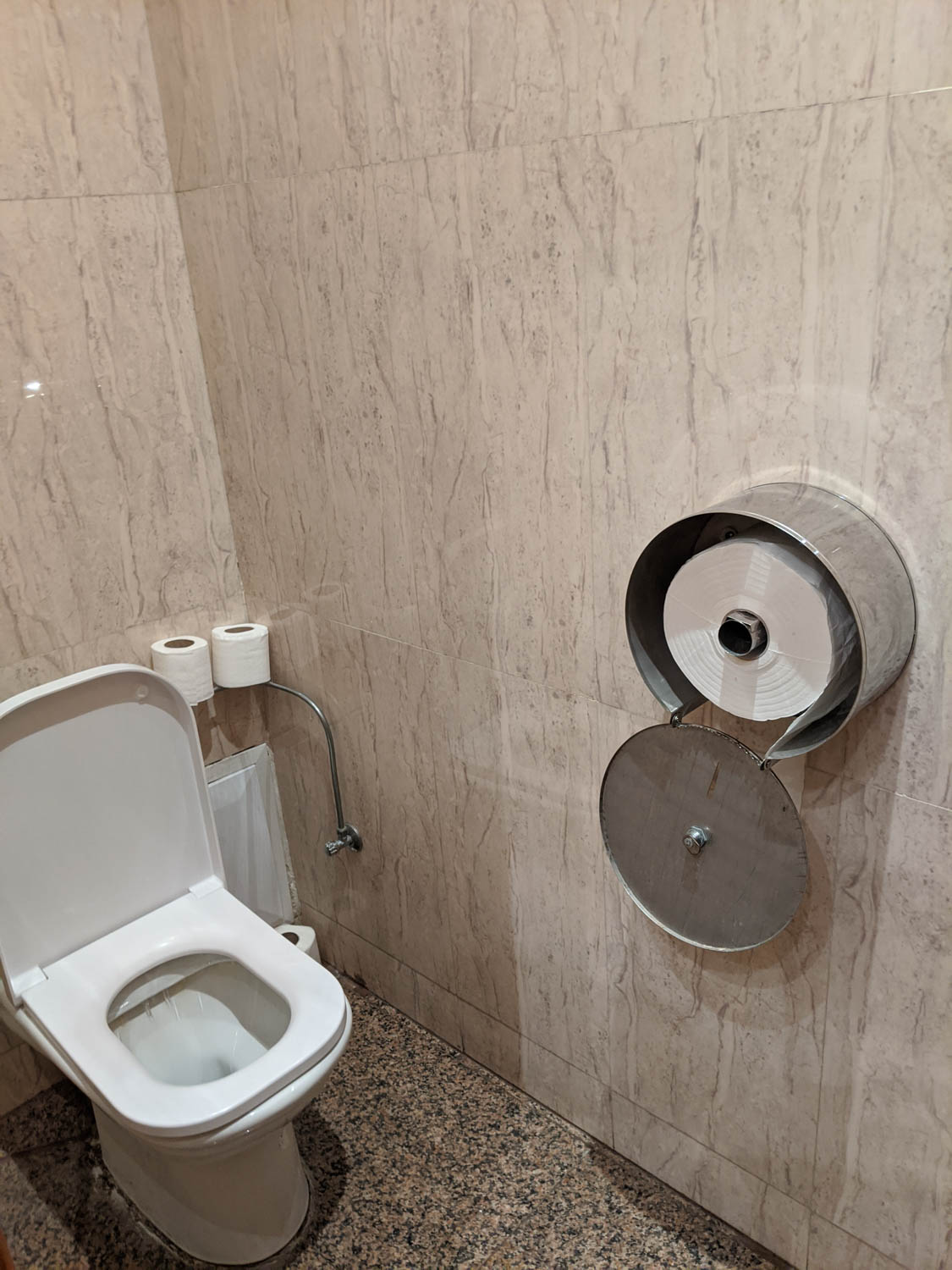 Boarding was delayed, though not announced as such, and the flight ultimately left on time anyway.
As unfriendly as the lounge agent had been, the ground staff more than made up for it, jumping up and shouting "BUSINESS!!" when they saw our boarding passes, and making a big production of driving us to the plane in a private van (with awesome pop music blasting).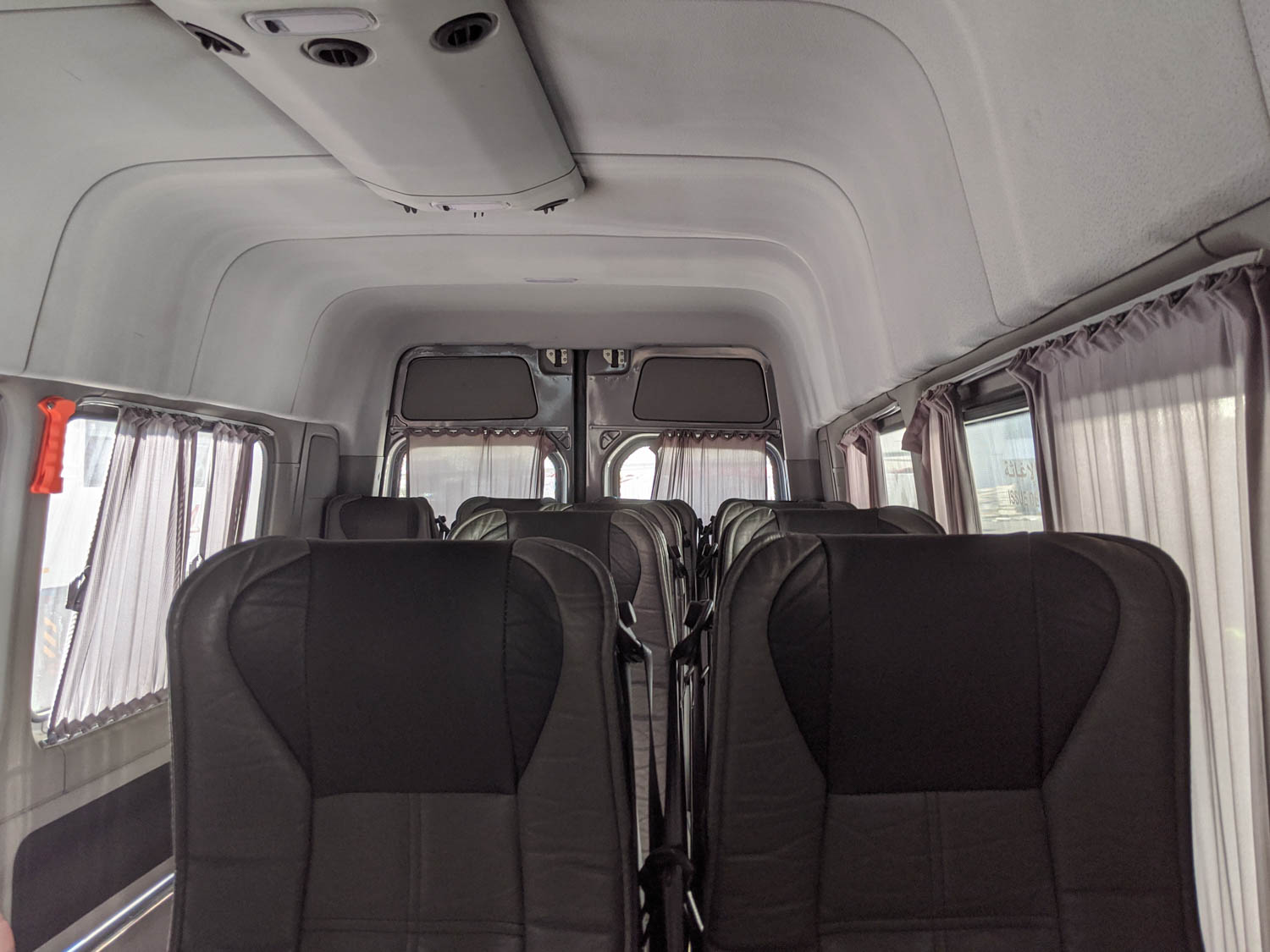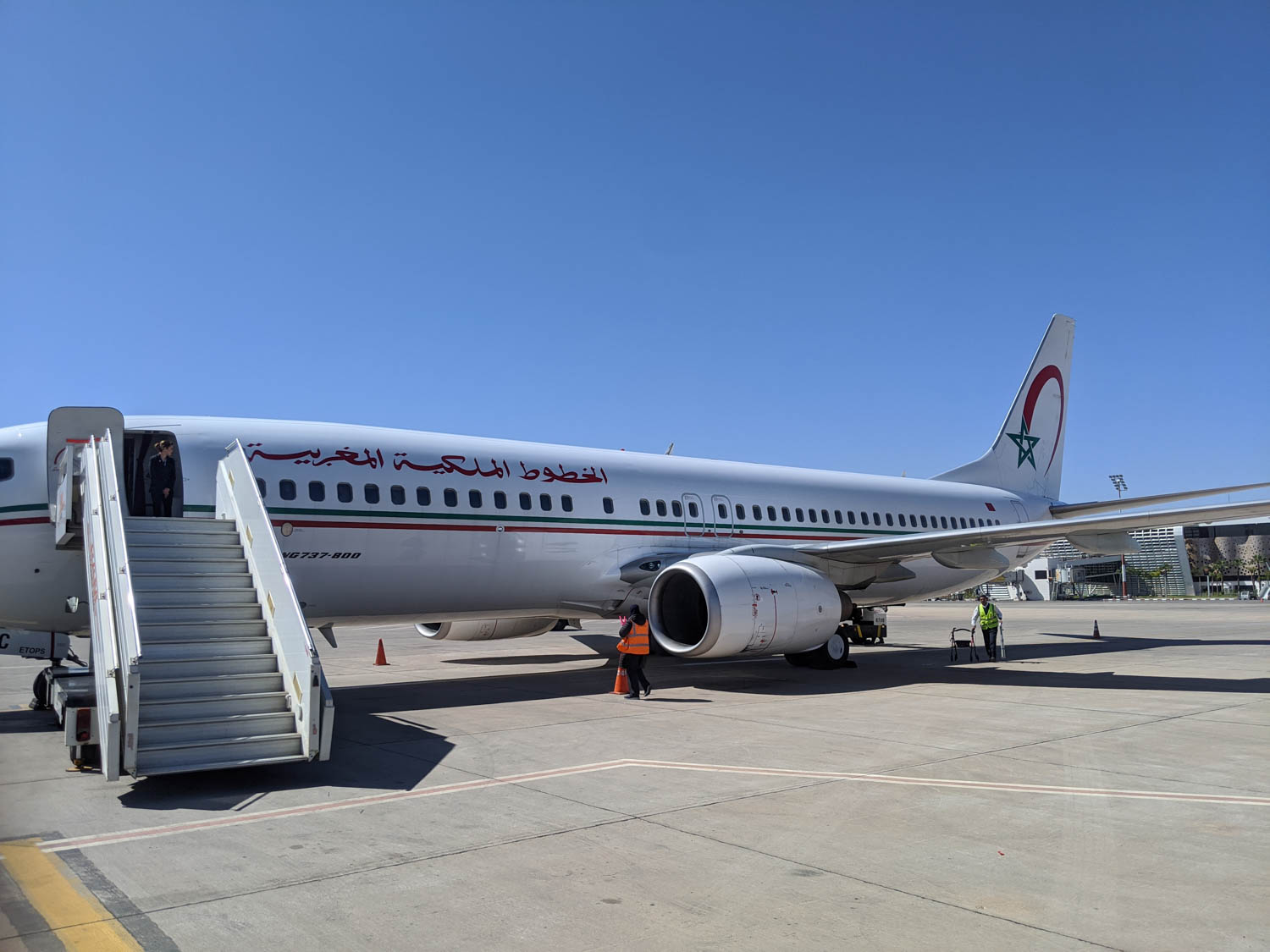 So yeah, that is the lounge and transit experience in Casablanca. Nothing really went wrong, it was easy, I would do it again. But no reason to plan a particularly long layover here, as amenities were quite spartan.
---