The Last Trip (For Now)
I didn't know this ahead of time, but many of the upper-end hotels, resorts, and country clubs in Marrakech offer day passes for those wanting to use the pools and other facilities. This is a great compromise for those who want to stay in the medina (or just don't want to splash out on a luxury property) and lets you spend a day or afternoon poolside.
And given how hot and crowded the medina can be, an afternoon in a pool garden with a good book can be quite welcomed.
Our desire for a pool day was driven by a very last-minute acknowledgement that a spike in temperature on an already-humid day had made it just too sweltering for any enjoyable daytime sightseeing. So we made a few quick calls, and settled on visiting the country club run by La Maison Arabe.
La Maison Arabe itself is a boutique hotel at the edge of the medina. With 35 rooms, they have substantially more infrastructure than the local riads, and offer a large spa/hammam, a restaurant, and cooking classes. They charge $40/day for non-guests to visit the pool on the outskirts of town, which includes reserved sun loungers, a welcome drink, and a shuttle from the medina location.
The hotel was about a 15-minute walk from our riad, tucked down a quiet alleyway.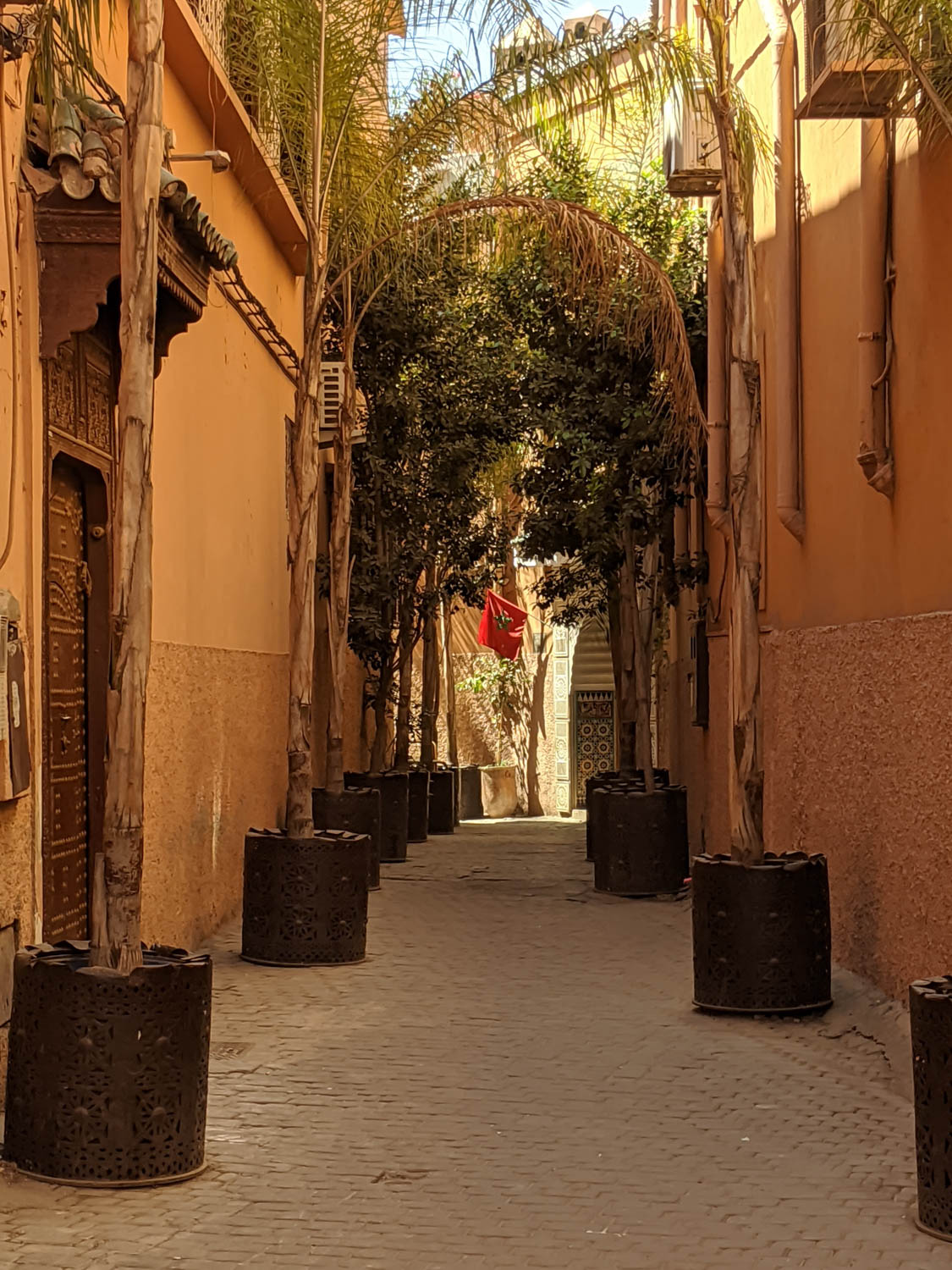 The staff at the desk just inside took our payment for the pool and let us know it would be about ten minutes for the 1PM shuttle, so we took the opportunity to walk through the public areas (and book a spa treatment for later, because why not?).
The drive out to the country club was decidedly un-scenic, but the van was comfortable and air conditioned. After about 15 minutes, we arrived at the property.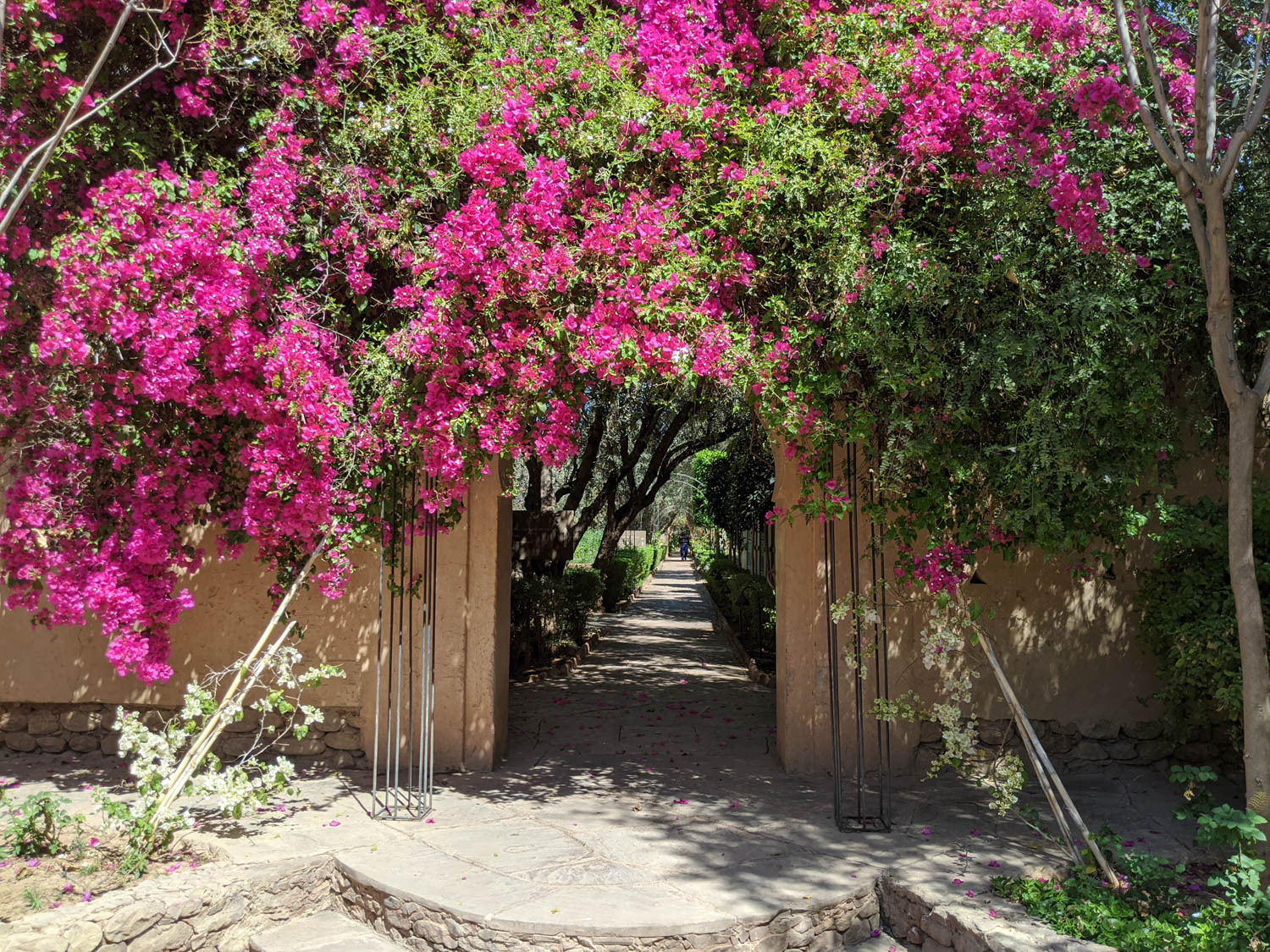 The country club is set in a series of gardens — some of the cooking classes are apparently held here as well — and while there was a bit of road noise, it was a dramatic departure from the crowded city.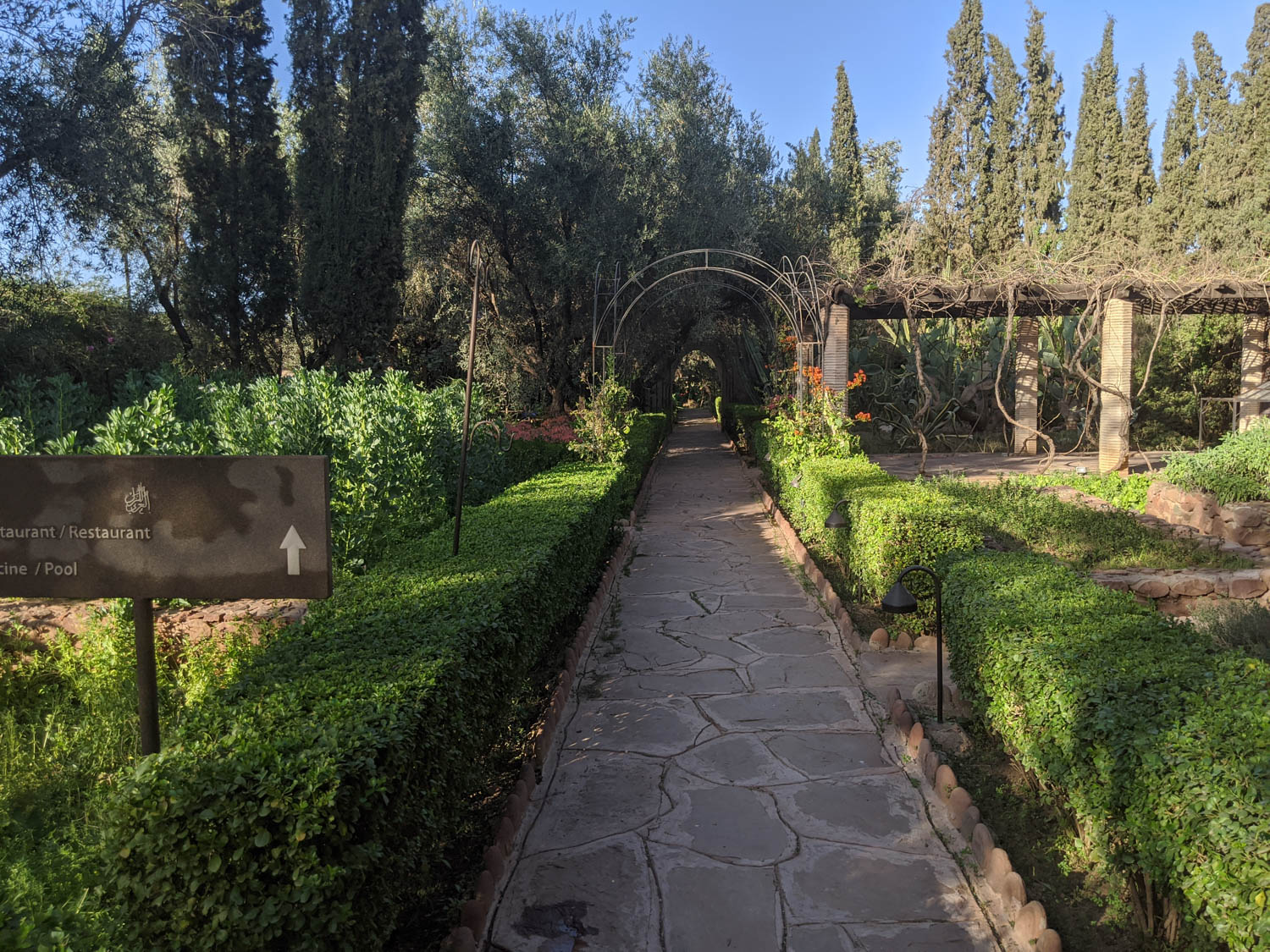 Past the gardens, there's also a small poolside restaurant, with a fairly limited (but a la carte!) menu.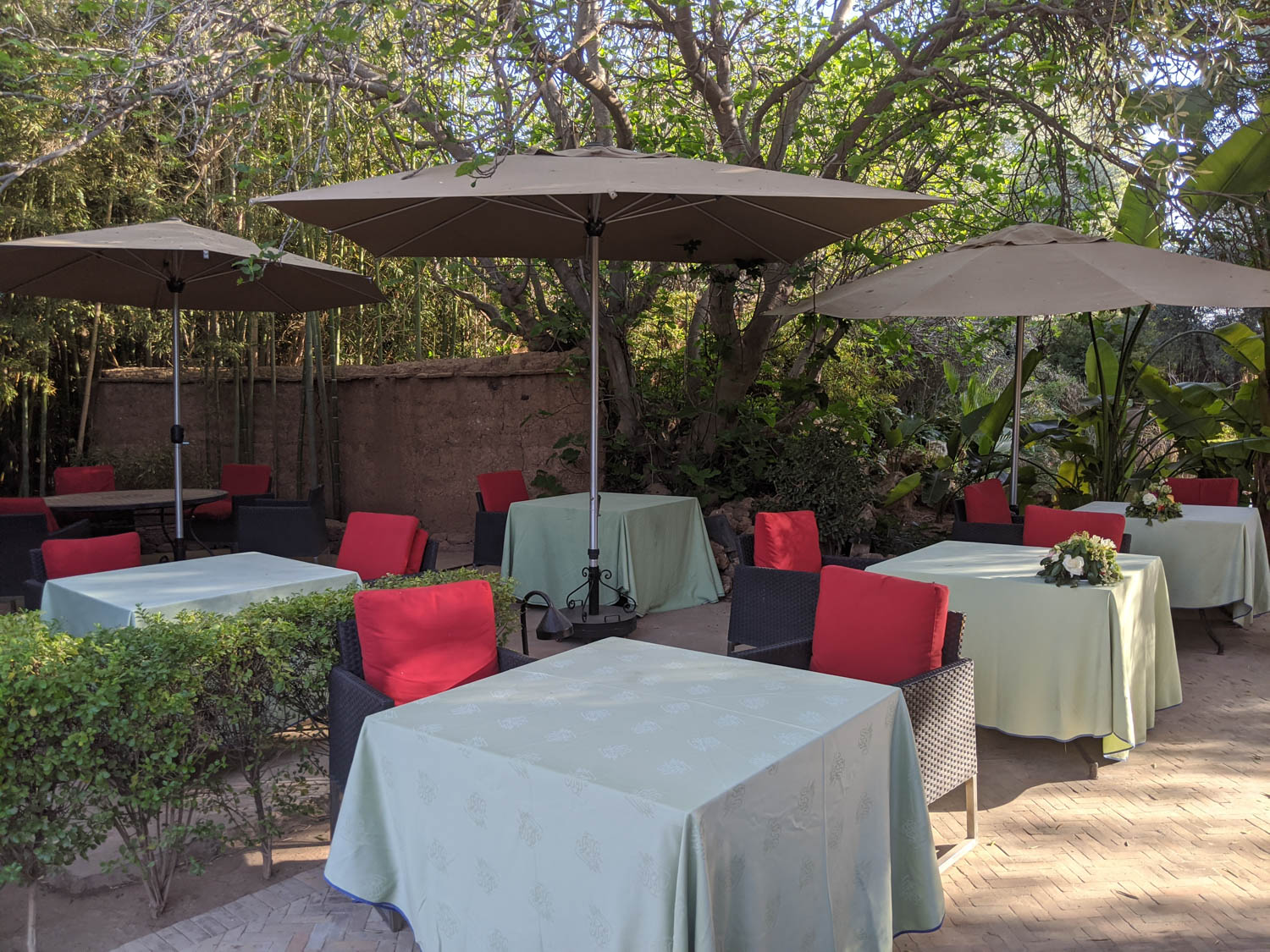 We were promptly greeted by a pool attendant, who pointed us to the changing facilities, then set up chairs, towels, and an umbrella.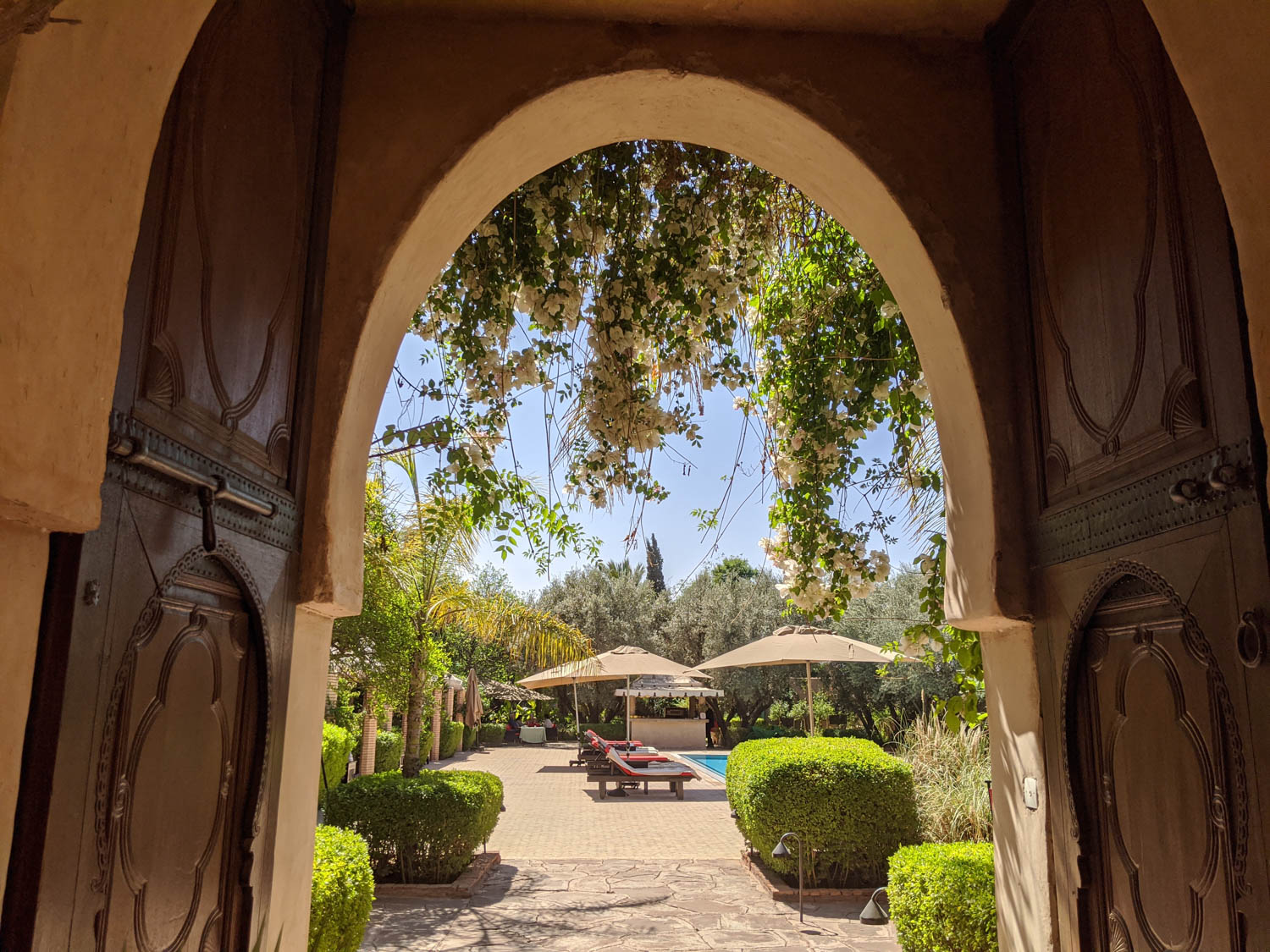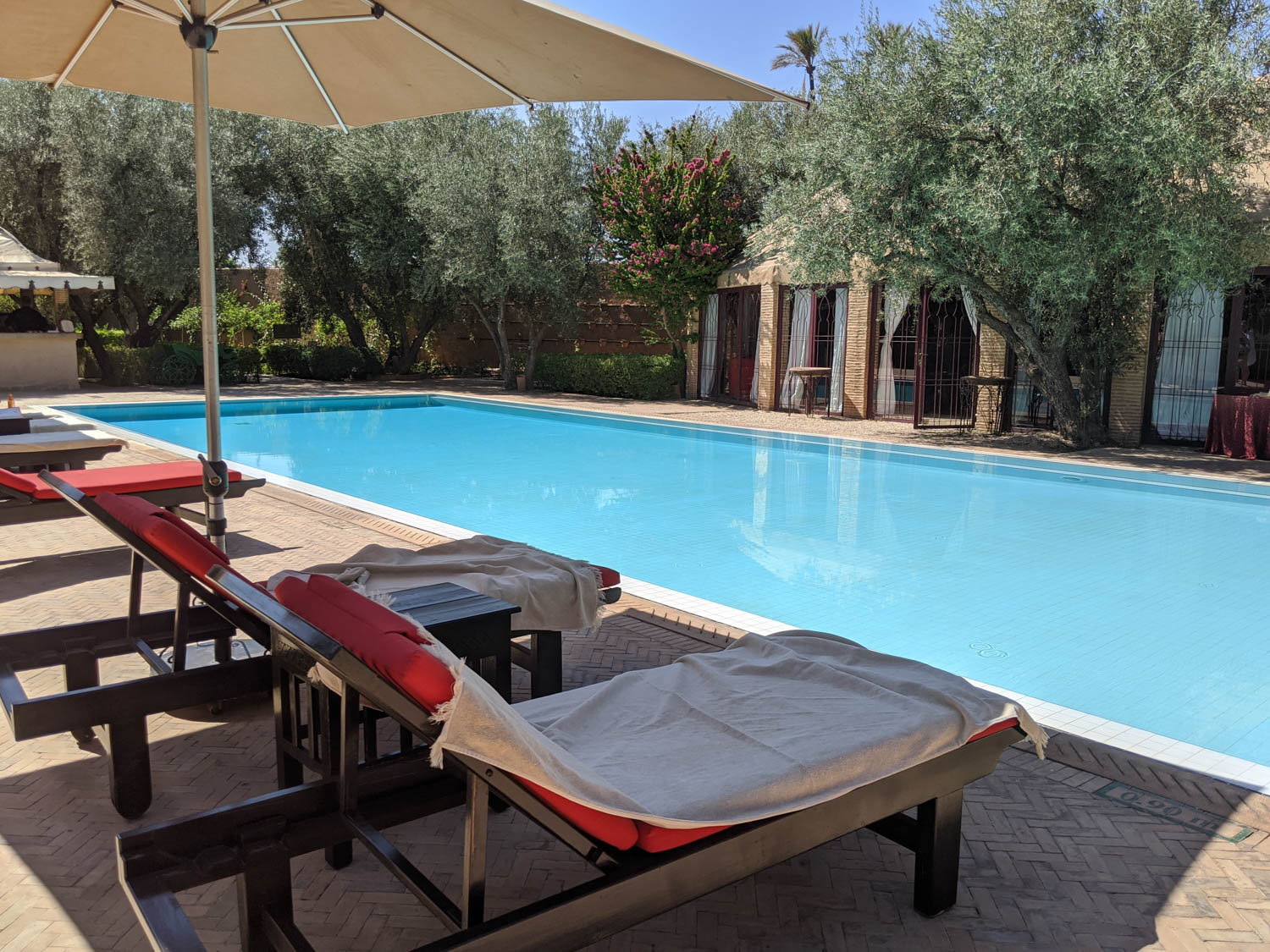 Service was great in general — complimentary iced mint drinks (think virgin mojitos) were brought right away, along with water that was replenished throughout the afternoon. And when I ordered a double espresso later in the afternoon, it was delivered along with an entire plate of cookies.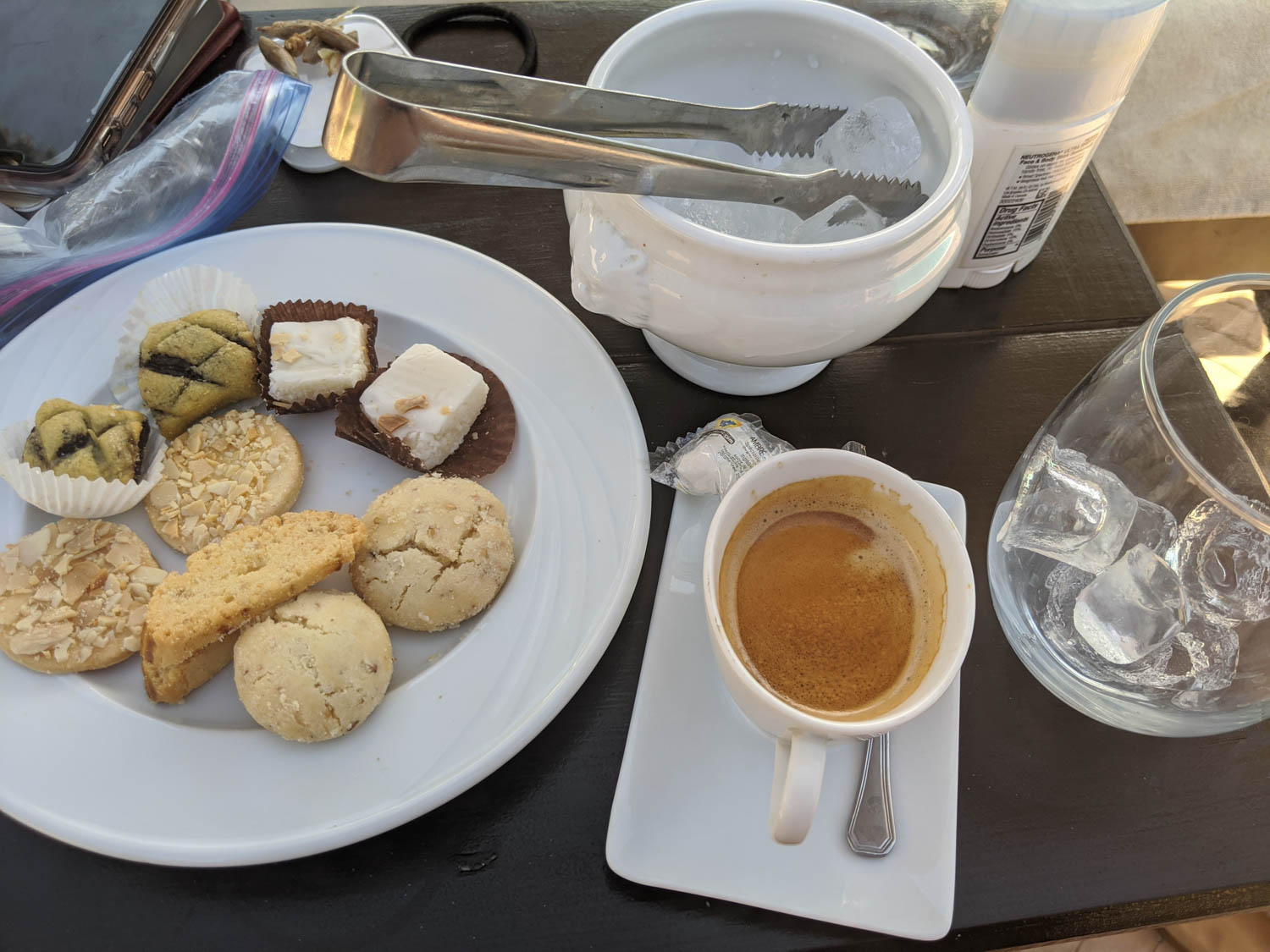 The pool itself was freezing, but swimmable, and honestly it was so hot and muggy outside that just being by the cool water was pleasant in general. And being surrounded by olive trees and bougainvillea was a refreshing break from the medina.
There were several event spaces flanking the pool as well, including what may have been a residence at some point.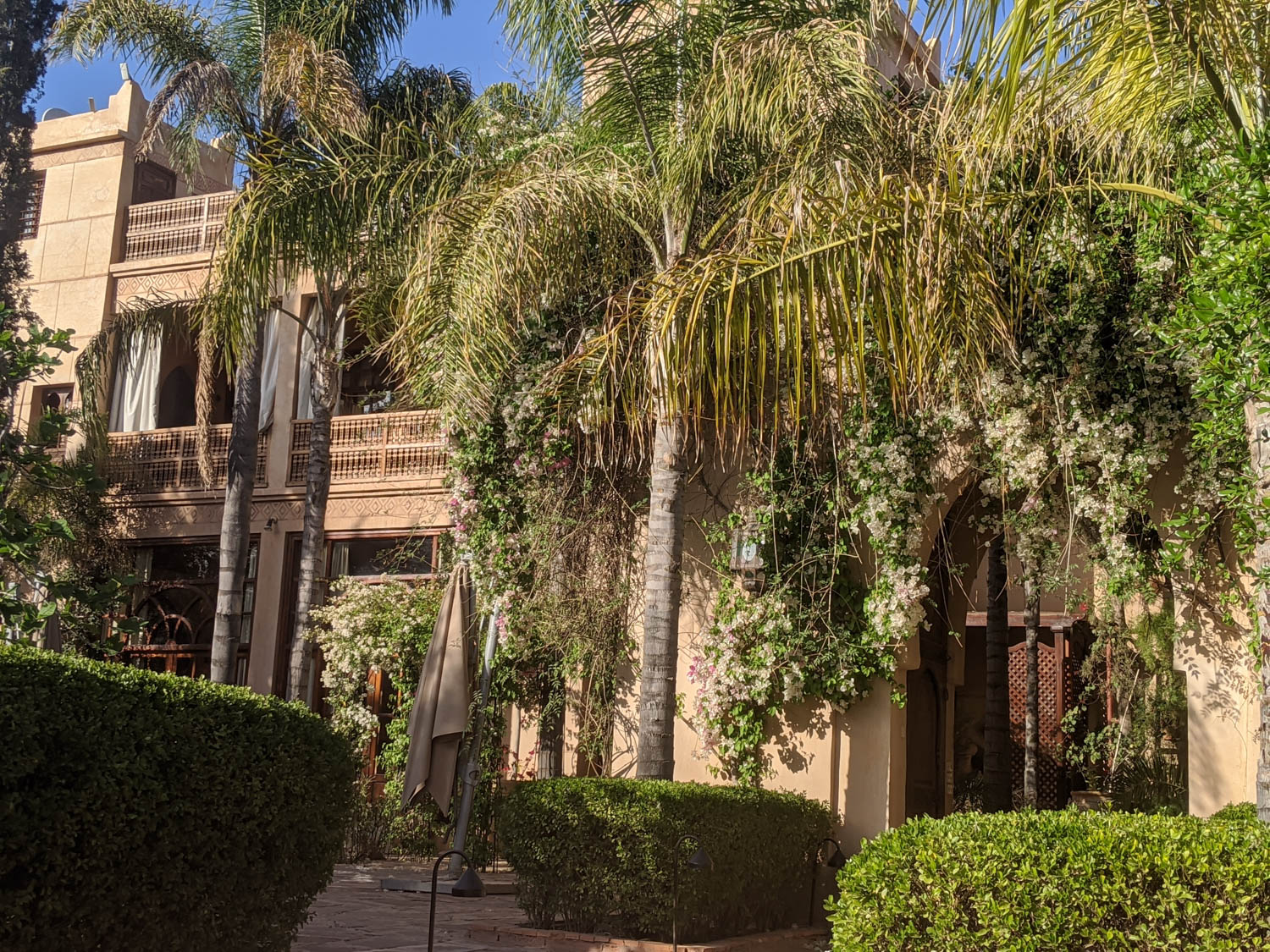 The groundskeepers encouraged us to take a look inside the ground floor of the villa, which was beautiful.
We took the last shuttle back to town at 6PM, which was perfect timing as it was starting to get a bit chilly.
So there you have it — pretty much as expected, and for us at least, a great way to spend an afternoon.
If you're looking for a luxury option, and are more organized, I'd look to book a package at La Mamounia, which includes reserved pool chairs, a three-course lunch, and either a massage or hammam treatment for between ~$200 and ~$250. Typically the spa treatment alone would be ~$125 (more on hammam prices and options in the next post), and I'm told the facilities are gorgeous, so in terms of comparative value it's fairly reasonable. But you'll need to book in advance.
For a last-minute or flexible option (as you're not required to commit to a lunch or spa package here), La Maison Arabe is a great choice, and I'd happily do this again in similar circumstances.
Have you ever booked a day pass to a pool when staying elsewhere?