It's December, which means it's time for my traditional scramble to book something interesting over New Year's. It's really the only time of year where my husband and I can both take a few days off, and since we don't really care where we go, we've typically let award availability dictate our destination. That's led to some fun trips, and we've variously spent time in Dubai, London, Oman, Edinburgh, Copenhagen, Thailand, and Jordan over the past few years.
And while I loved our adventures in Jordan last year, this New Year's Eve I'm aspiring to something a little more luxurious than this: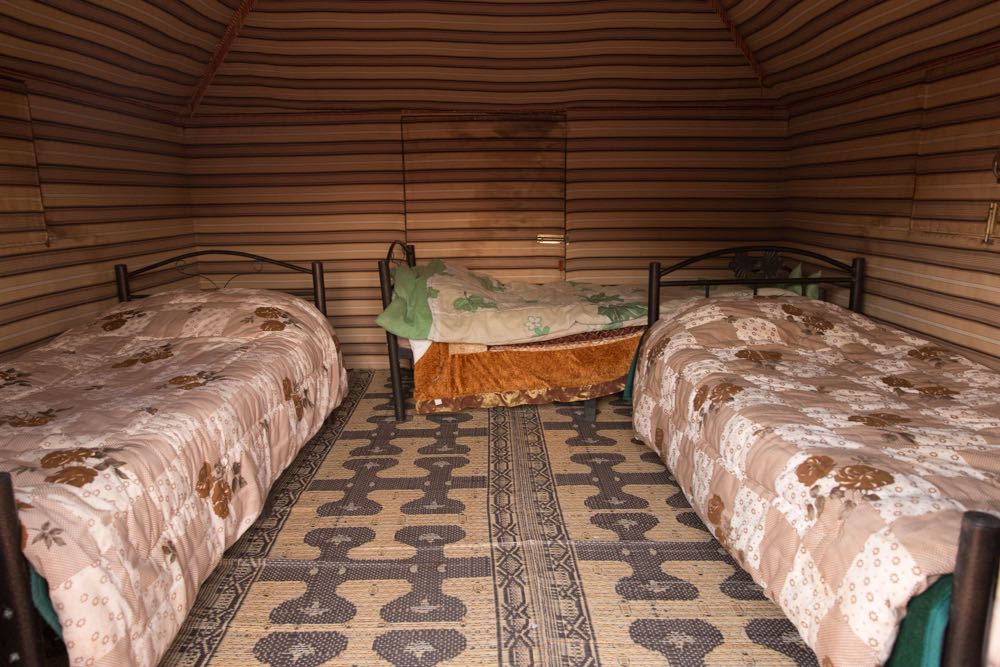 I actually did try to plan ahead this year, but for various reasons my original (and alternate, and backup) plans have fallen through. So I spent some time this weekend looking at options, and trying to find that seasonally rare combination of reasonable flights and available hotels. In practice I'm about two weeks early for this method to really be successful, but I like to have an overview at least.
And I just have to say — the Mandatory New Year's Gala situation is out of control.
Ben has written about compulsory holiday hotel dinners before, and even caved and reluctantly attended one a few years ago in the Maldives.
Our general consensus is that while we understand why the properties want/need to have these events (especially in remote locations like the Maldives), they're unnecessary, and obscenely priced. If you're paying in points for the room the price of the "gala" isn't as painful, but at the same time, I doubt anyone is going to places like the Maldives for the food to begin with, much less for a fancy New Year's Eve buffet.
Others clearly disagree, as The Park Hyatt Maldives has somehow managed to raise their prices, and is charging $590 (+ 22% tax) per person. The St. Regis Maldives is going even beyond that, and their mandatory New Year's Eve dinner supplement is $895 (+22% tax) per person. Meanwhile the Food & Beverage manager at the W Maldives must have a crazy hookup, as they're "only" charging $490 (+22% tax) per adult. Oof.
Still, in the Maldives, with a captive audience and limited food suppliers, I'm a little understanding of the concept. These compulsory dinners are definitely more prevalent in some regions than others — I don't see many being charged in French Polynesia or Mauritius, for example, which theoretically have similar supply challenges.
Meanwhile you have properties like the Grand Hyatt Dubai, which clearly thinks very highly of themselves, at ~$354 per adult (the room rate for New Year's Eve is ~$465, so you'll pay more for a compulsory dinner as a couple than you will for your room) . Meanwhile the Park Hyatt Dubai, just across the river, is charging "just" $325. Both are ridiculous as a mandatory fee in a city with amazing restaurants and endless opportunities on New Year's Eve.
The example that is so offensive as to be laughable, however, is the Vana Belle, a SPG Luxury Collection Resort in Koh Samui, Thailand:
On December 31, 2017, there is a mandatory New Year's Eve dinner that is included in all room rates. For awards reservations, there is a compulsory supplemental charge of 15,950 THB per adult and 7,975 THB per child excluding taxes.
In theory I like that the dinner is included in room rates, but I find it absolutely unacceptable that the hotel thinks it's reasonable to charge a supplement only to those paying with points. The reimbursement rates from Starwood should certainly cover this if it's included for all guests otherwise.
Not to mention that you could straight-up book a paid room for New Year's Eve and save 33% versus paying for the gala for two adults. Heck, you could even book a villa that's way bigger than my house and includes a pool and butler, and come out ahead.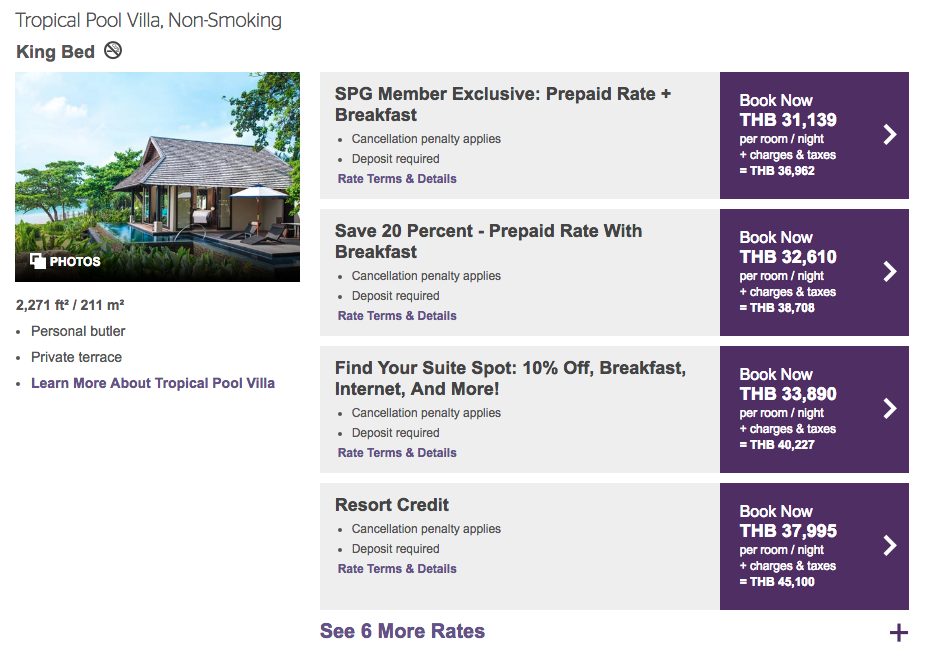 And all of that is still ignoring the main problem, which is that someone thinks it's reasonable to charge $490 per person for a hotel buffet dinner in Thailand. Thailand!!! I took seven people to Thailand for ten days over New Year's 2015, and we spent $643.10 total on food.
For seven people.
And ten days.
I don't see any other hotels in Koh Samui with a mandatory gala fee, and they're certainly not common in Thailand, so I'm not sure what the logic is here. I'm fluctuating between insulted and flabbergasted, but needless to say you will not find me at the Vana Belle on New Year's Eve!
Bottom line
As a rule, I prefer street food to fine dining, and avoid eating in the hotel as much as possible. So I realize these events aren't catered towards guests like me. Having compulsory dinner rates that are higher than the price of the room seems unjustifiable.
But, many of these hotels are fairly booked over New Year's Eve, so maybe I'm missing something.
What do you think? Would you appreciate a mandatory festive gala? Have you attended one before?