---
One of the best things about miles and points is how they've allowed me to expand my travel. Some people like to use points to travel as cheaply as possible, though my approach has always been more to travel further, or more, or even just better, for about the same money I was going to spend anyway.
The first response anyone outside of miles/points circles has had upon hearing we were planning to take a family of seven to Thailand for ten days has been along the lines of "I'd love to do that, but it must be so expensive."
It's generally nigh-impossible to explain these things to outsiders, but I thought it would be worth trying in this case. Because it really costs much less than you'd think.
A survey a while ago determined Americans were spending an average of $1,145 per person for a family vacation, while Hipmunk guesstimates a Disney vacation to cost between $500-$1000 per person per day when all is said and done.
Our baseline for this trip was "what would it have cost in Maui?" which is something that many families try to do over the holidays, and seemed like a good comparison. We'd considered going to Hawaii rather than Thailand ourselves, and had penciled out an average cost of $2000 per person for a week long trip if we used no points at all.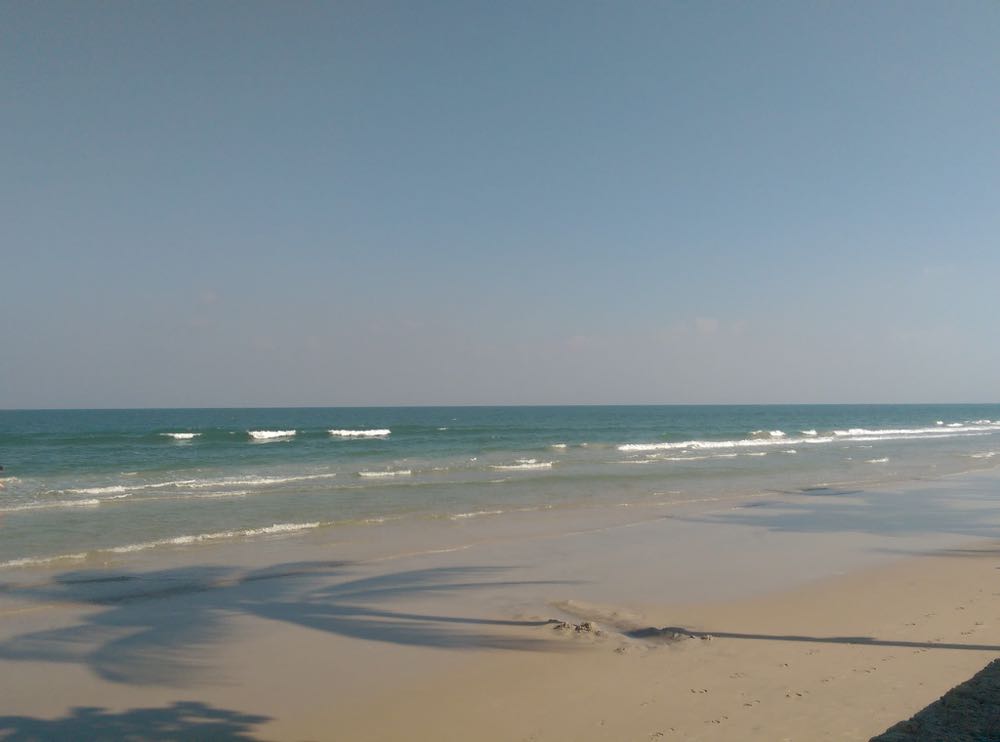 As long as we got some time at a beach, basically
Keep in mind those are normal-people prices, not miles-and-points-junkie prices.
So we figured if we could go to Thailand for the same price or less, then there was even less reason not to.
We tracked every dime we spent over the ten days we were traveling, and while everyone travels a bit differently, this will hopefully give folks a good basis for comparison.
Once all was said and done, our "cash" costs were as follows:
| Expense | Cost in USD |
| --- | --- |
| Food (including all meals, snacks, and beverages) | $643.10 |
| Lodging (out-of-pocket costs for all hotels and AirBnB nights) | $707.37 |
| Flights (award ticket taxes and fees) | $1,380 |
| Transportation (car, driver, and fuel for 8 days) | $656.44 |
| Transportation (misc. taxis in Bangkok and Hong Kong) | $104 |
| Internet (SIM card for WiFi) | $44.80 |
| Attractions (Elephant World) | $462 |
| Attractions (Bangkok Food Tour) | $196 |
| Attractions (Ngong Ping Cable Car) | $154.55 |
| Others (including night markets, massages, laundry, train ride, museum attractions, etc.) | $170.52 |
So our total out of pocket for seven people over ten days was $4,518.95, or ~$65 per person per day.
And we could certainly have spent less! Cutting out the food tour or the cable car wouldn't be huge sacrifices, and if we'd been a bit more organized we could have saved on our ground transportation in Thailand as well. But I think these are reasonable averages for the realities of family travel — you're just not going to have 10 baht noodles at every meal, and might have to make a stop at KFC for french fries to avoid a road trip meltdown.
Additionally, we spent the following in miles and points:
| Expense | Miles/Points |
| --- | --- |
| Seven First Class tickets to Bangkok, and five First Class tickets on the return | 810,000 American AAdvantage miles |
| Three rooms for three nights in Hua Hin (one booked as Points+Cash) | 112,500 Hyatt Gold Passport points |
| Two rooms for one night in Hong Kong | 60,000 Marriott Rewards points |
| Two Business Class tickets from Bangkok to Male via Hong Kong | 45,000 Alaska Mileage Plan miles |
| Two First Class tickets from Male to San Diego | 180,000 American AAdvantage miles |
This obviously assumes hefty mileage balances, but again, we're talking pricing for seven. And I know many business travelers have similar quantities of miles that they'd like to spend on a family trip.
If we hadn't had the miles to play with, we obviously would have spent more, and certainly wouldn't have traveled as luxuriously. I definitely wouldn't have gone home via the Maldives!
But economy tickets over our dates were ~$950 per person, so we could still have come in under our $2000 per person budget (with three extra vacation days compared to Maui).
Bottom line
It's twofold, really:
International travel doesn't have to be expensive, and it's entirely possible to spend less on an overseas trip than you'd spend at a popular domestic destination.
And miles and points have allowed me to travel much more frequently, and far beyond my means. This trip is the perfect example.
Have you found great value on a trip using miles and points? Where to?