---
Since I had two overnights in Boston, it was my intention to spend one night at the W Boston and one night at the InterContinental Boston, both of which I've heard pretty good things about. For whatever reason almost everything in the city was sold out for my overnight on the outbound, so I booked the W Boston on points. It's a category five hotel, so cost me 12,000 SPG points for the night.
I took a cab from Logan Airport, which cost about $30 including fees and tip. The doorman offered to help with my bags, though I declined since I just had a carry-on.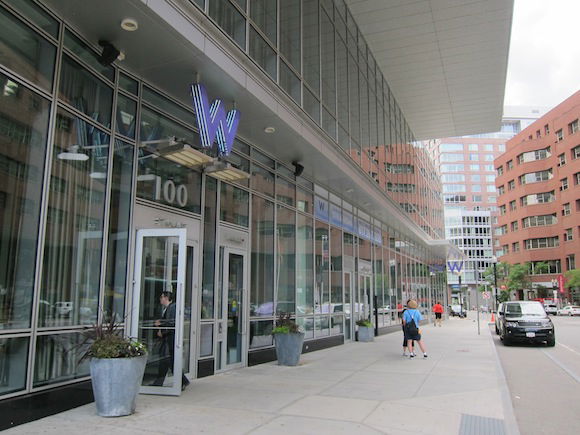 Hotel exterior
The lobby was much brighter than many other W properties I've visited, with high ceilings and floor to ceiling windows.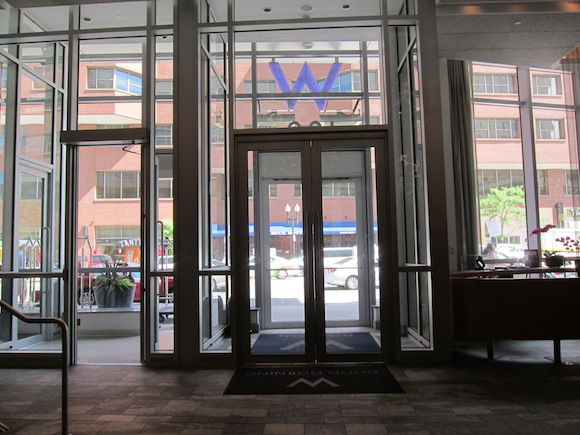 Entrance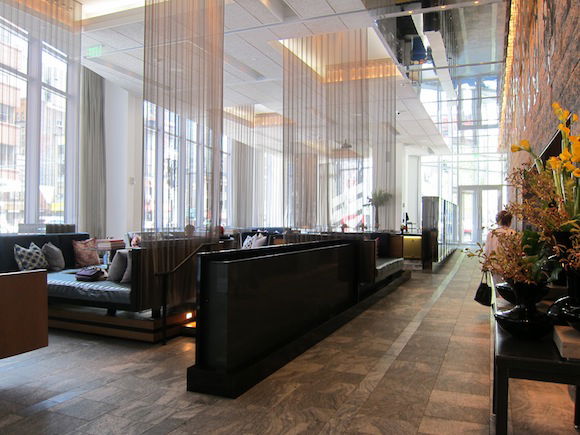 Lobby/"Living Room"
There were three check-in counters just inside the entrance on the left side, where I was promptly helped. The hotel was sold out so unfortunately no room upgrades were available, which the agent apologized for. For the Platinum amenity I selected the complimentary breakfast, which is served in the hotel's restaurant, Market, between 7AM and 10:30AM.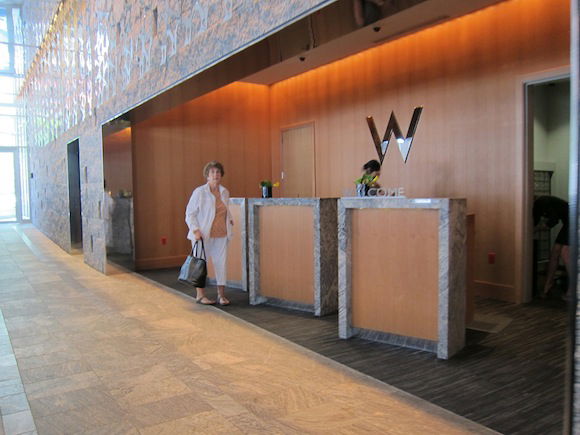 Check-in
The elevators were just around the corner from the check-in desk, and had ambient music that resembled urination (there has gotta be a prettier way to phrase that, no?).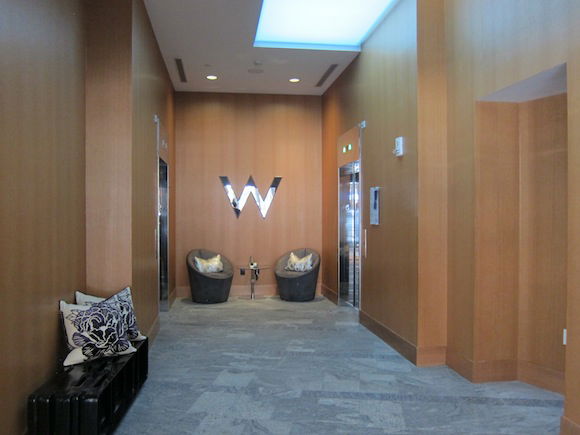 Walkway to elevators
The hallways were funky and reminded me a bit of those at the Andaz 5th Avenue New York.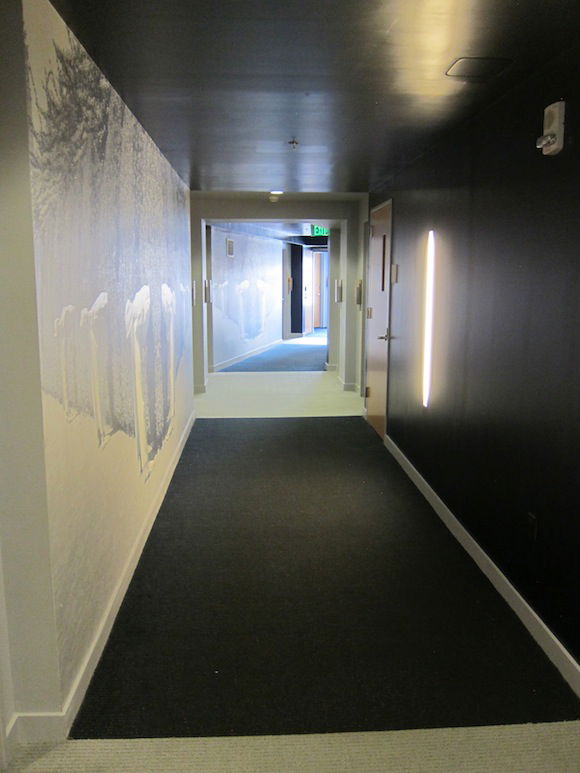 Hallway
My room was 720, a standard king room. In W speak I believe that's know as a "Wonderful Room." I'll never understand W's room categories — Wonderful, Fabulous, Marvelous, Spectacular — I wouldn't even know if I'm getting upgraded or downgraded!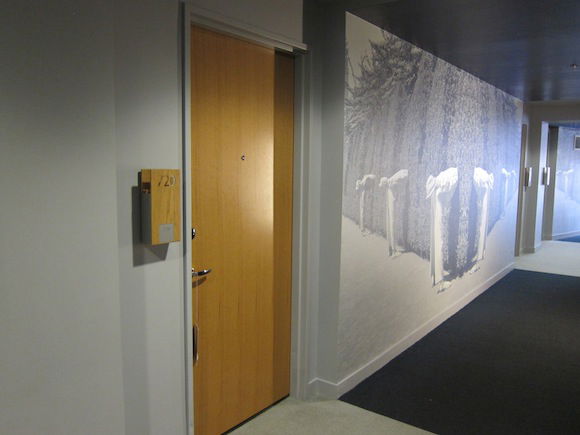 Room entrance
The room was reasonably large for a standard room with a comfortable signature W bed, desk, and a couple of mini-couches.

Room entrance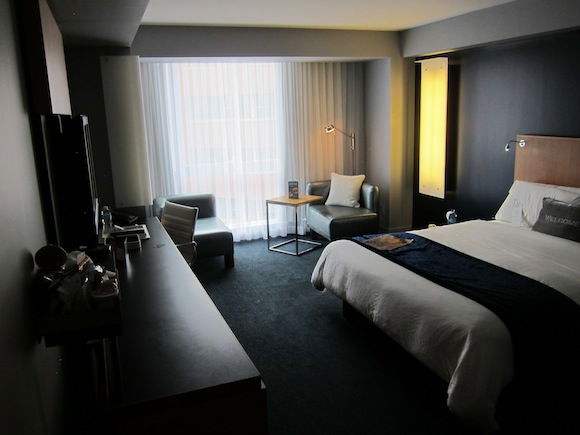 Room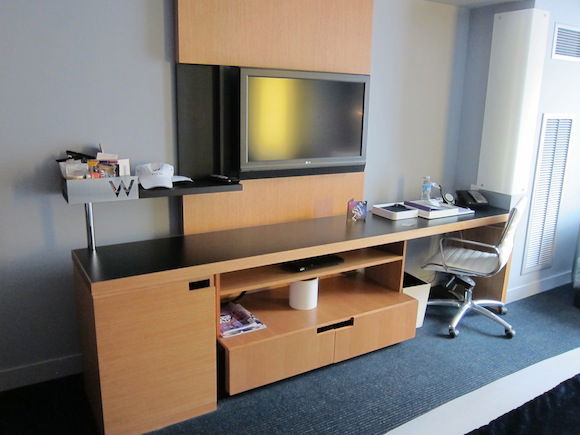 TV and desk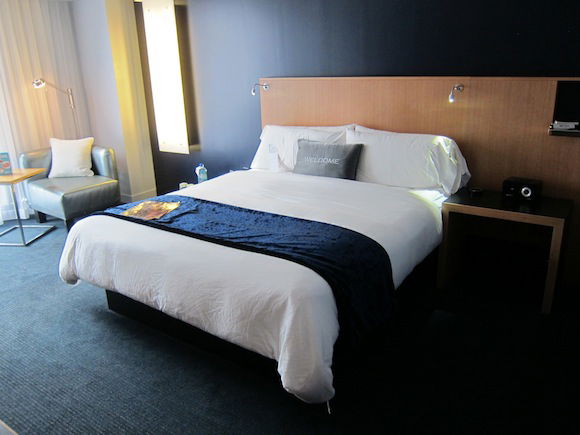 Signature W bed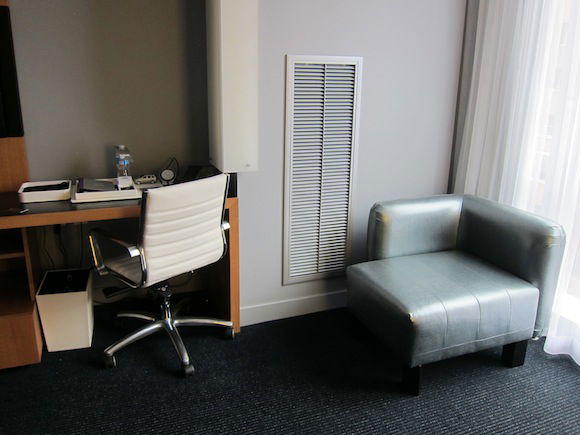 Desk and seat
Separating the bedroom and bathroom was some sort of a mesh curtain, that was sorta-kinda-though-not-really see through.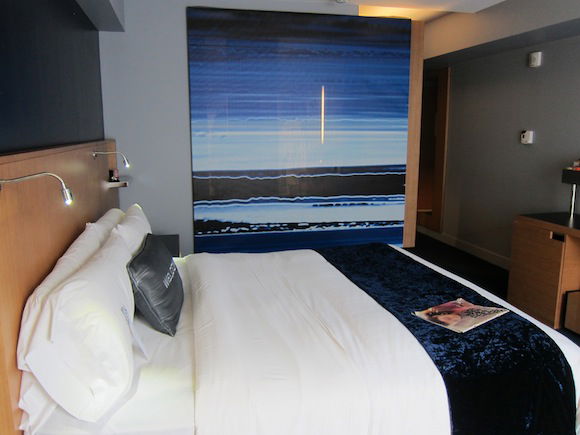 Room facing the bathroom
The bathroom was a bit on the small side though functional, and featured a single sink, rainforest shower, and toilet. As is the case at all Ws, the amenities were Bliss branded. I was also happy that the water pressure and temperature control were excellent.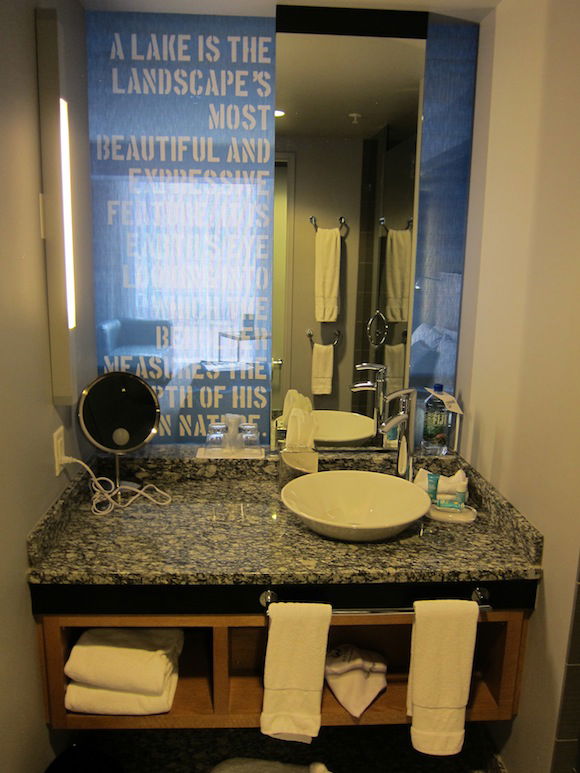 Sink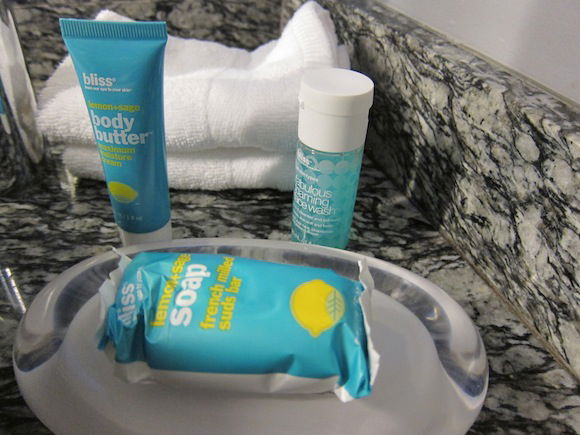 Bliss amenities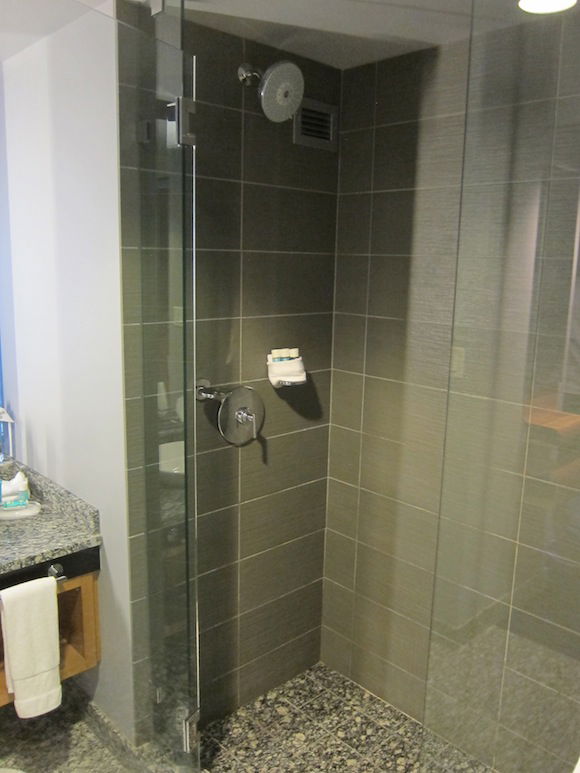 Shower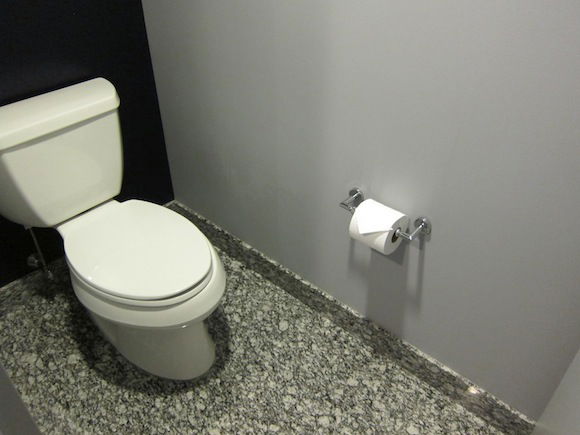 Toilet
While the hotel is centrally located the views weren't especially good, given that I was only on the 7th floor and facing another building.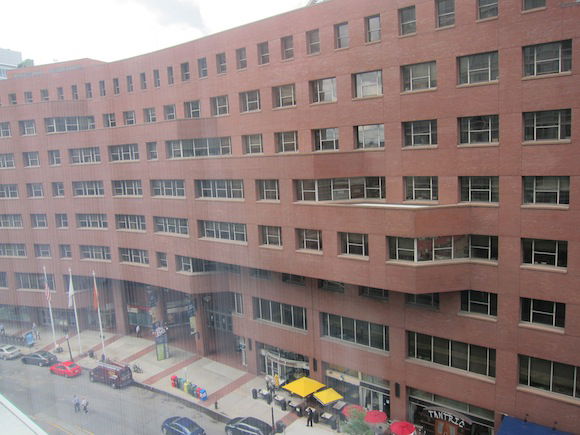 View from my room
The following morning I went to Market for breakfast.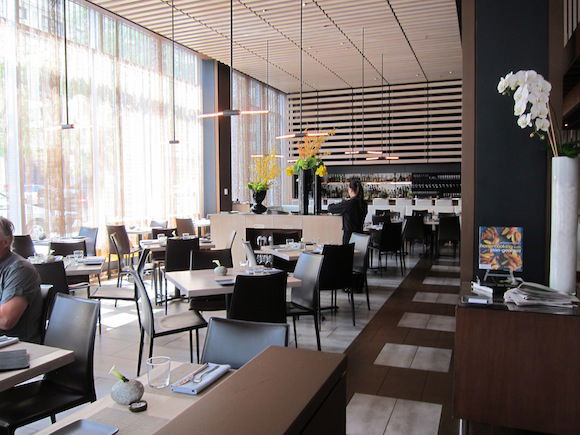 Market
In March Starwood introduced complimentary breakfast as a Platinum amenity option, which I thought was awesome. On the whole the execution has been much better than I expected, though at times I'm still left scratching my head. At Market, for example, Platinum breakfast only includes the "Market Breakfast," which consists of eggs and coffee.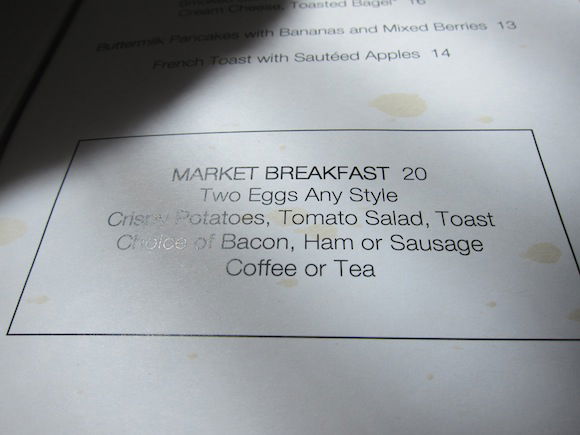 Market breakfast
In a way they're going above and beyond in offering a "hot" breakfast instead of a continental breakfast. But I would've preferred to eat something lighter, like fruit, yogurt, cereal, etc. (also known as a continental breakfast, last I checked). I ended up ordering scrambled eggs (and paid for OJ separately), which were quite good. Still, I don't understand a hotel's incentive to basically dictate what people eat through the breakfast amenity. This item was $20 on the menu, so I don't know why they won't let me instead order a $12 fruit plate and a glass of orange juice.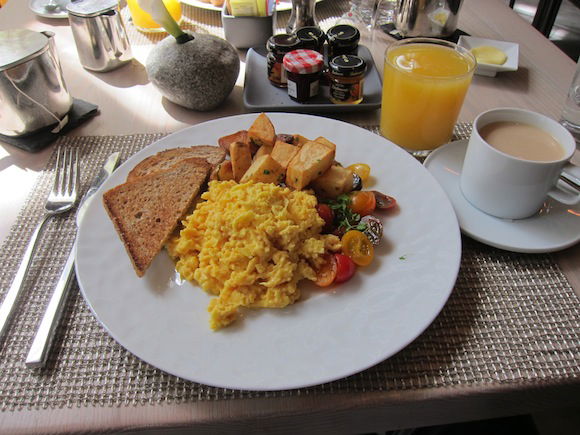 Breakfast
Anyway, I'm just sharing my thoughts out loud here, as it's nothing I lose sleep over.
While the hotel doesn't have a pool, it does have a nice gym, with the exception of the strong odor in there (somewhere between Chinese and Indian food).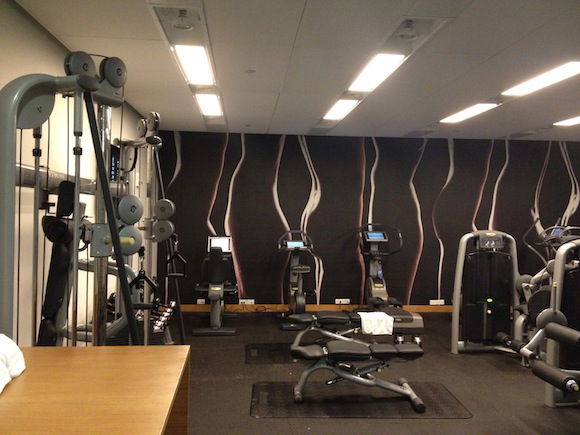 Gym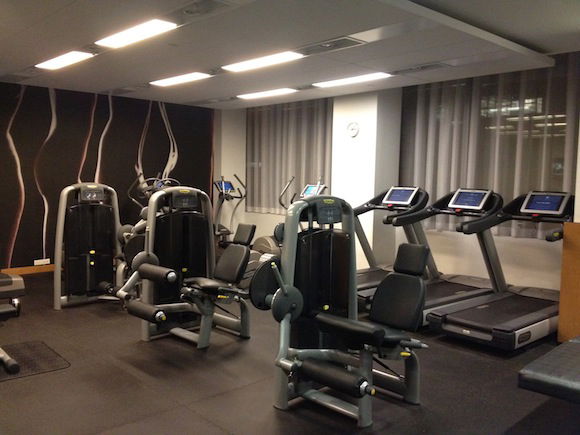 Gym
On the whole I enjoyed my stay at the W Boston, despite the hotel being full and the lack of an upgrade. The employees I interacted with were eager to please, and the fact that the hotel is new means it still has that "fresh" feeling. I'd definitely consider returning if the price is right.