---
For our last night in Ireland we decided to stay at the Hilton Dublin Airport, which was rather pricey for an airport hotel at 115EUR. The hotel is actually quite far from the airport, though that wasn't a big deal since we still had a car.
We arrived late in the afternoon and were quickly checked in by the friendly agent, who informed us we'd get free breakfast and internet courtesy of Hilton Honors Gold status.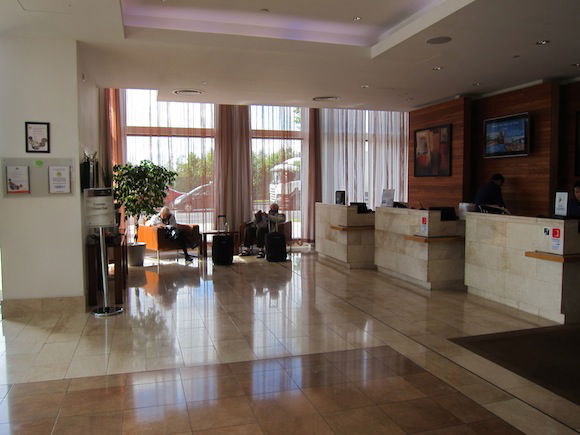 Lobby
We were assigned a standard room on the 4th floor.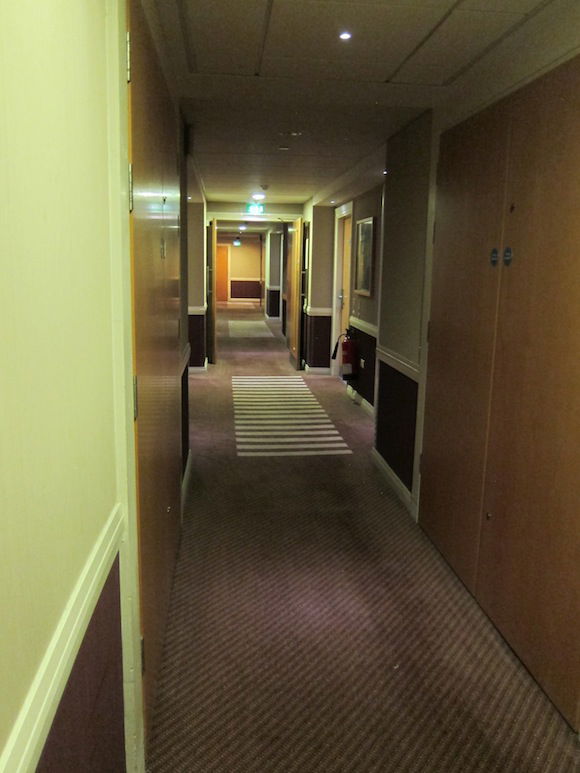 Hallway
After staying at a Four Seasons and Ritz Carlton it was certainly a "reality check," though physically I found the room to be nice. Unfortunately it was everything else that wasn't great. The room featured a king bed, desk, and small couch.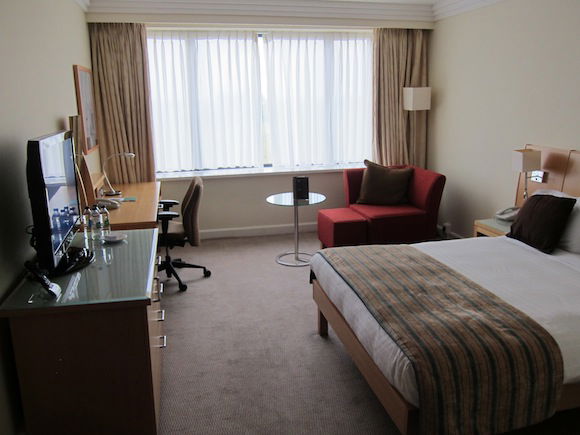 Room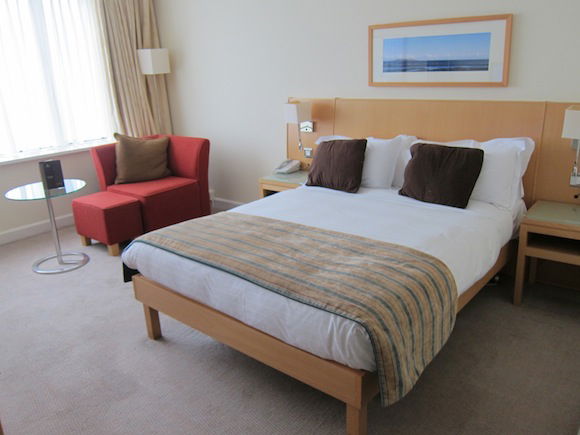 Bed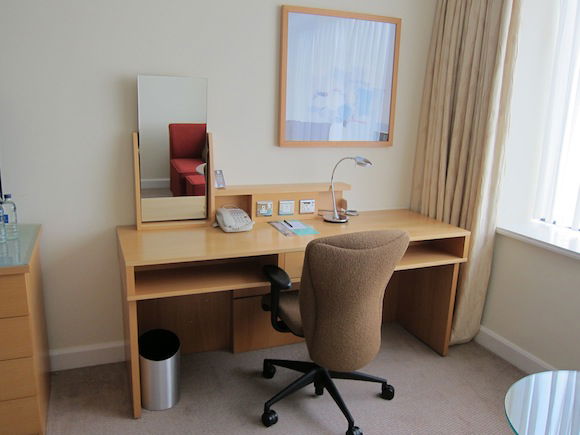 Desk
The room faced the massive Tesco across the street.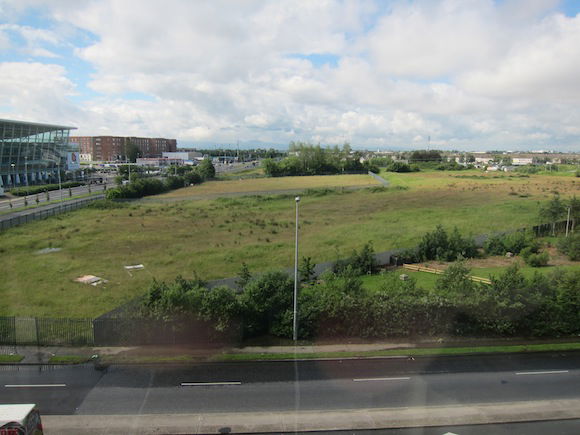 View from our room
I was impressed that there were four bottles of water and two boxes of chocolates in the room — not often you see that at an airport hotel!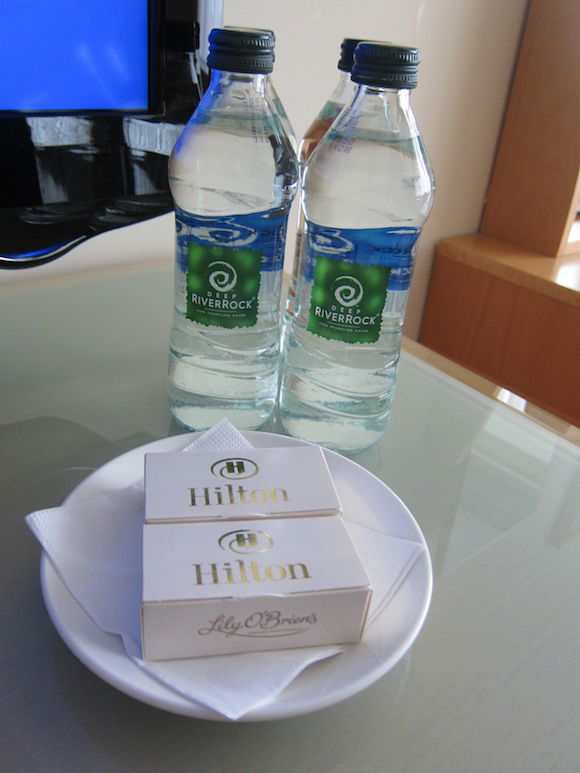 Welcome amenity
The bathroom was small but got the job done.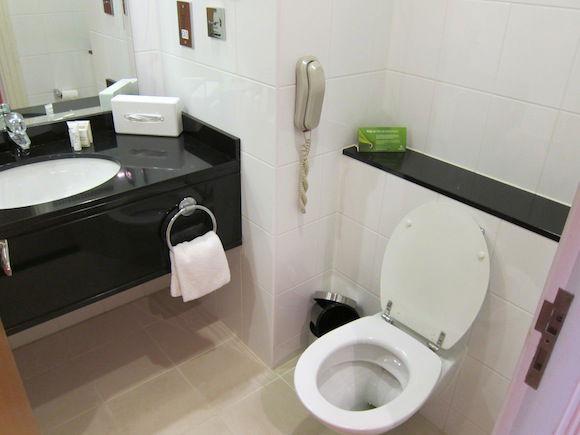 Toilet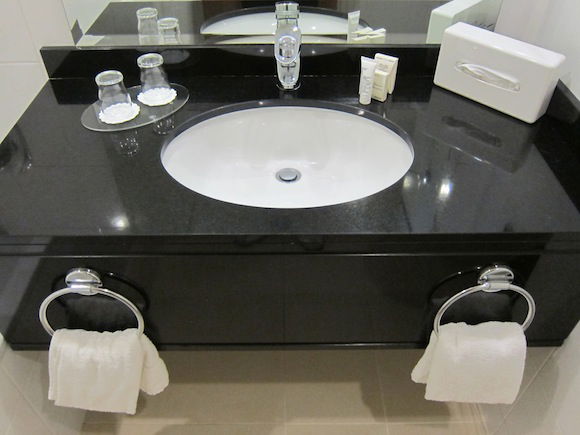 Sink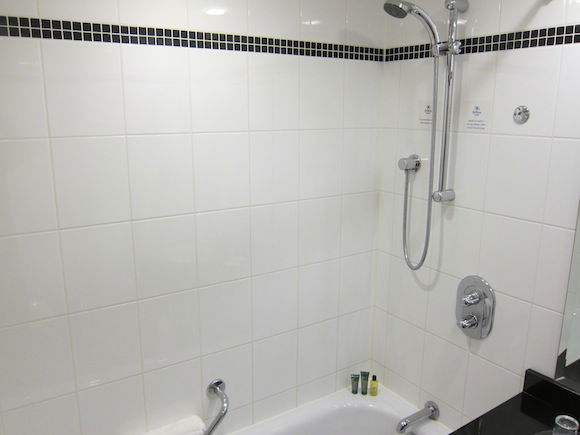 Shower
As I covered in a previous post, unfortunately there were several other issues with the hotel:
The shower temperature was highly variable. I set the temperature control to a reasonable temperature (40C), and then it fluctuated wildly, from unbearably hot to cold.
The shower wouldn't drain.
The internet connection was among the worst I've ever had in a hotel. Not only was it slow, but I had to reconnect every few minutes.
The bed was the most uncomfortable hotel bed I've slept in. I realize there are different levels of firmness in different countries, and that wasn't my issue. It was more that the springs were so worn that it was downright uncomfortable to lay down.
All of those added up to an unpleasant experience that would prevent me from returning to this hotel.
On the plus side the breakfast, served in Burnell Grill, was nice, and featured pastries, yogurt, meat, cheese, scrambled eggs, and much more. Interestingly they seemed to seat those having breakfast courtesy of Honors on the upper level, I assume not to treat them more poorly, but rather so the waiters knew that there's no need to present them with a check.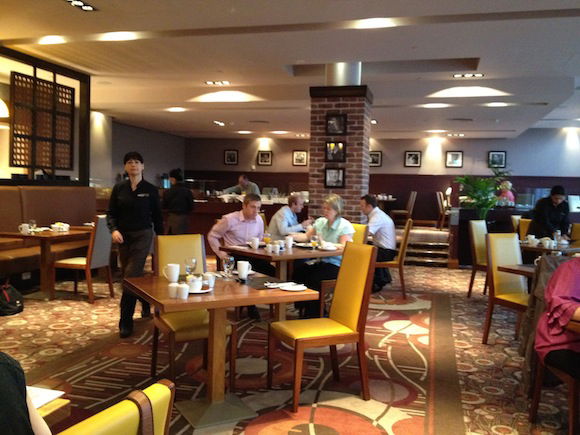 Burnell Grill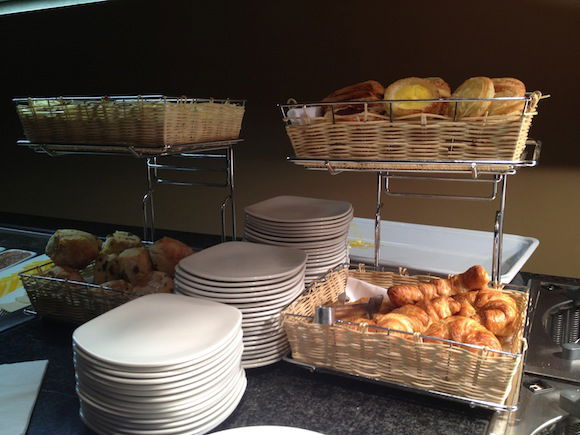 Buffet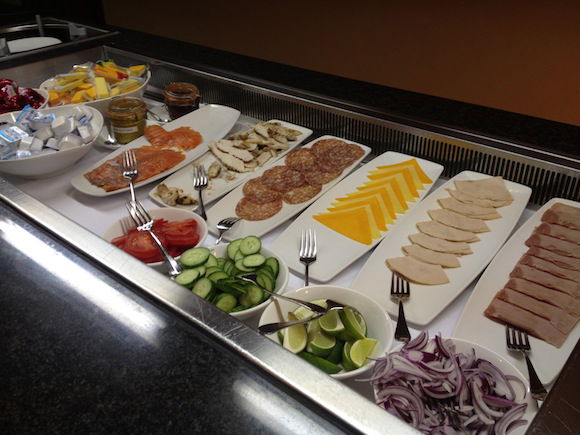 Buffet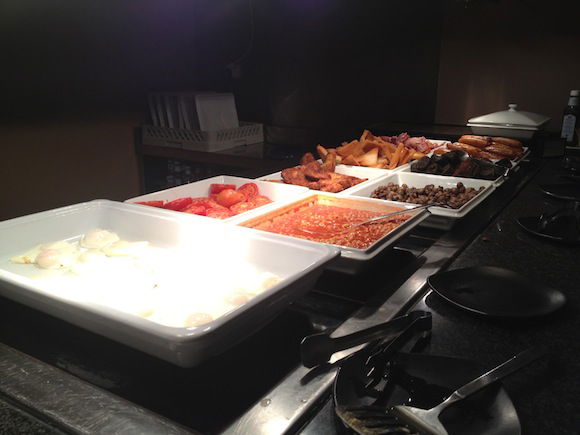 Buffet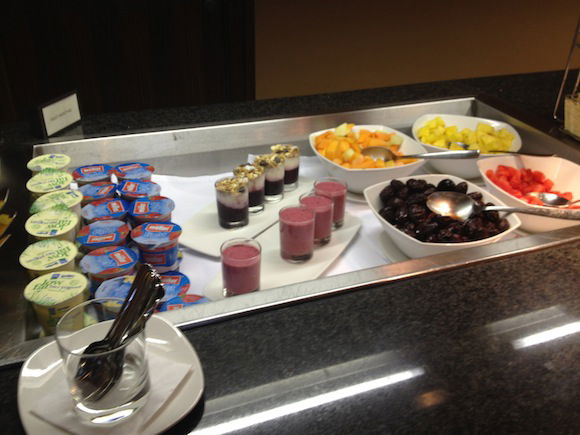 Buffet
The hotel also had a very basic gym with aged equipment.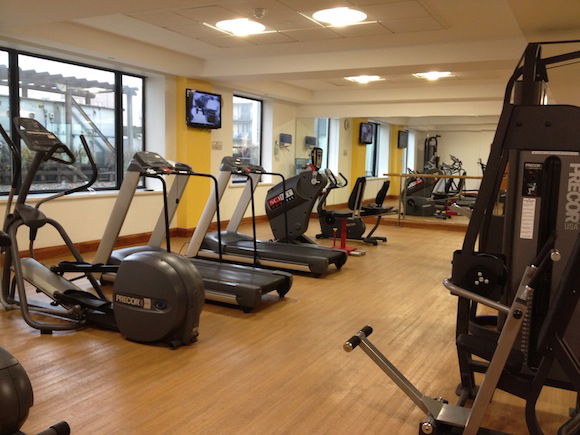 Gym
This definitely isn't a Hilton I'm looking to return to, especially at the price we paid. Fortunately Hilton seems to have some other nice properties in Dublin, which I wouldn't mind checking out.