---
We got to the airport at around 12:30PM for our 2:15PM departure. The Dublin Airport terminal is very nice and the exterior almost reminds me a bit of the international terminal in San Francisco.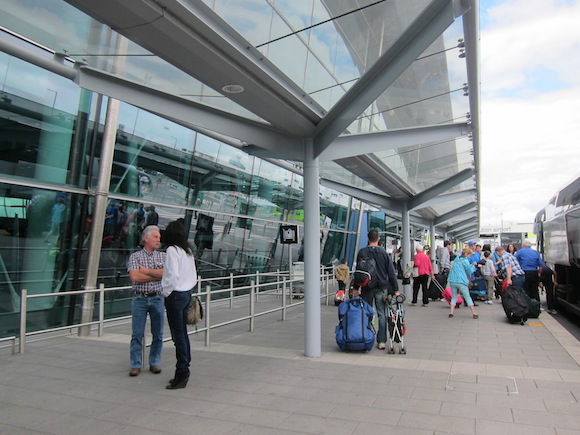 Terminal exterior
Business class check-in was located at the far end terminal on the right hand side, and there was no queue there. Check-in was efficient and we were handed US customs forms, which we were to clear after vising the lounge. Dublin is one of the few international airports with a US pre-clearance facility, so when you land in the US it's like you're landing on a domestic flight. I used to think that was awesome, like when I flew British Airways' Club World London City service, which stops in Shannon to refuel and to clear customs while enroute from London to New York on an all business class Airbus 318. Ever since Global Entry has been introduced it's a pain, though, since these facilities don't have Global Entry. That means I actually have to fill out the customs form and also speak to an immigration officer. More on that later.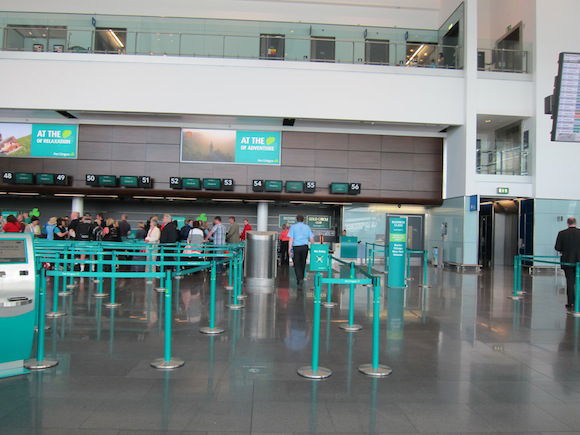 Aer Lingus business class check-in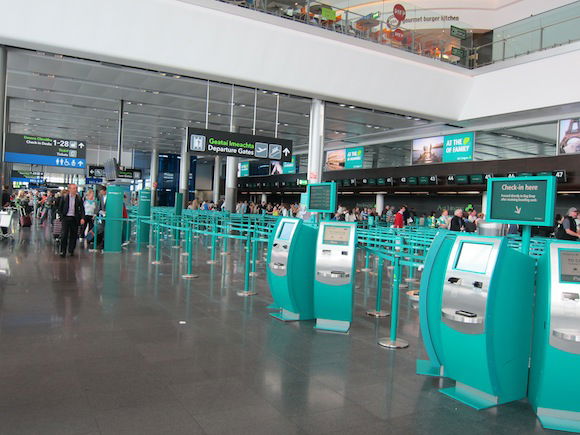 Aer Lingus check-in
The terminal was airy and spacious, which I really wasn't expecting in Dublin for one reason or another. The departure gates are located up a level from check-in, which we accessed via the escalators.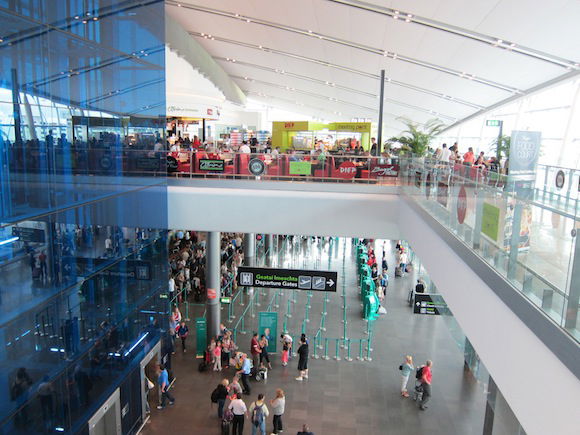 Dublin terminal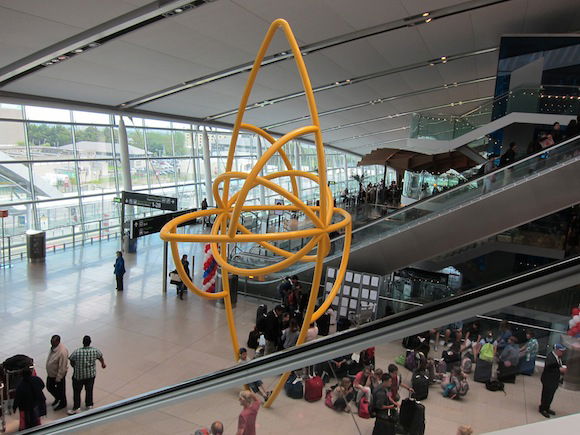 Dublin terminal
At the top of the escalator was security, where they had a premium lane. Even though the general queues were long, there wasn't a single person in the premium queue, so we were through in a matter of minutes. Awesome.
We followed the signs towards airline lounges, which happened to coincide with the signs for the US pre-clearance facilities. It was maybe a 10 minute walk to the lounge.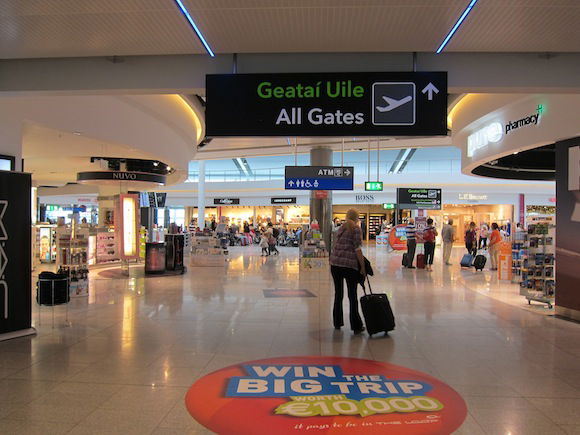 Terminal airside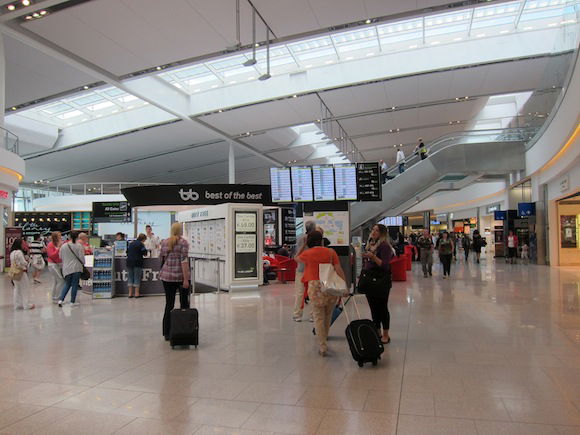 Terminal airside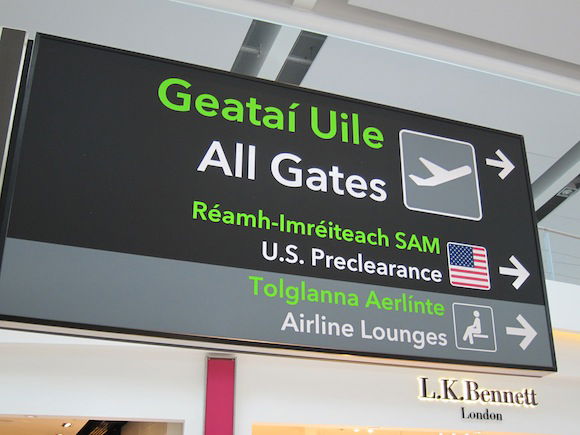 Lounge sign
We took the elevator down to the level with lounges, where the Aer Lingus lounge was about halfway down the corridor.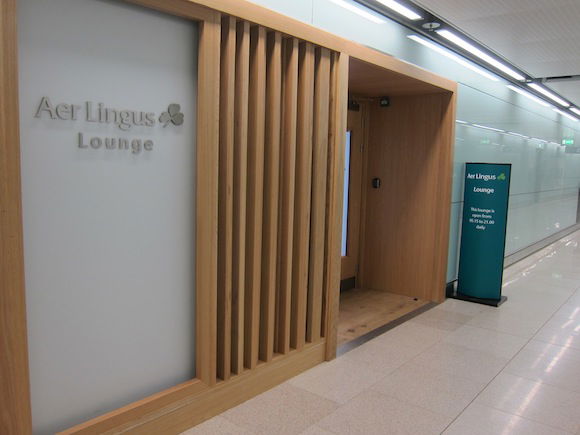 Aer Lingus lounge entrance
After the dark, cramped Aer Lingus lounge in Boston, I was beyond impressed by their flagship Dublin lounge, which had high ceilings and was airy with tarmac views. At the entrance we were informed that a boarding call would be announced for our flight when it was time.
The lounge was quite empty and featured plenty of seating.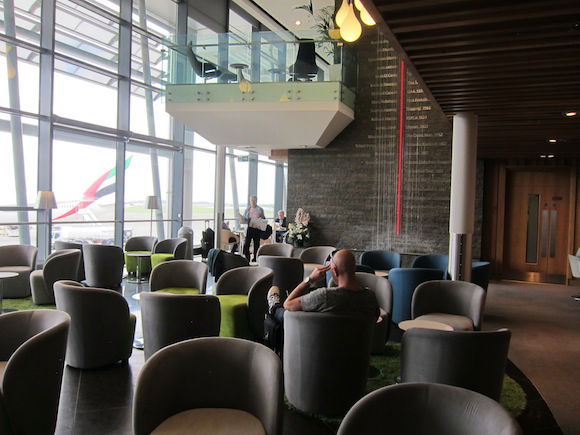 Aer Lingus lounge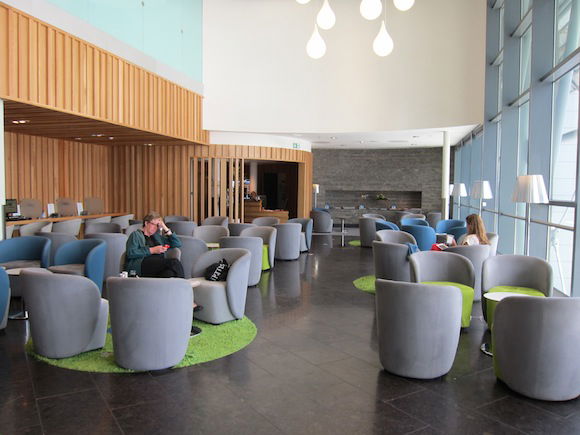 Aer Lingus lounge
Past the main seating area was the buffet, where there were also several tables with chairs, where we ultimately decided to settle down.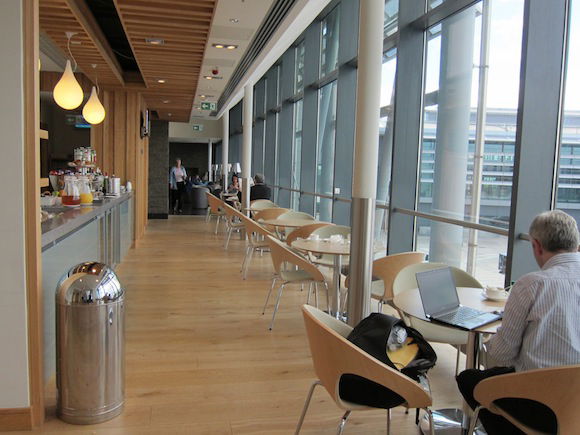 Buffet and seating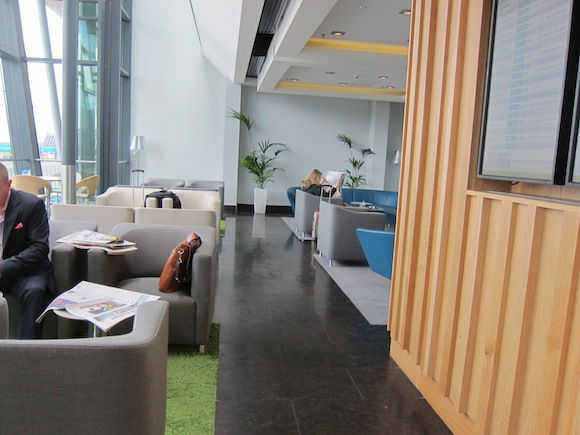 Far end of the lounge
The spread was basic though sufficient, with a variety of sandwiches and all kinds of packaged snacks.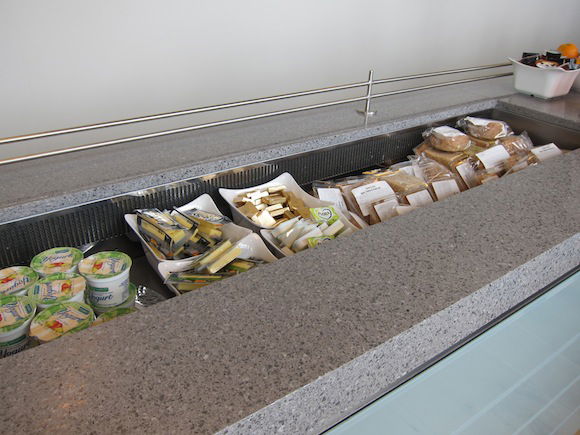 Buffet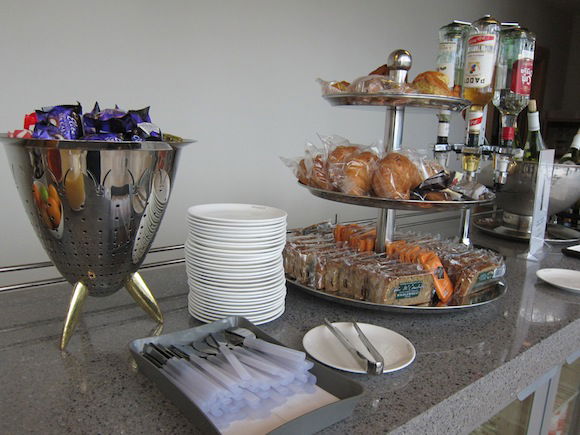 Buffet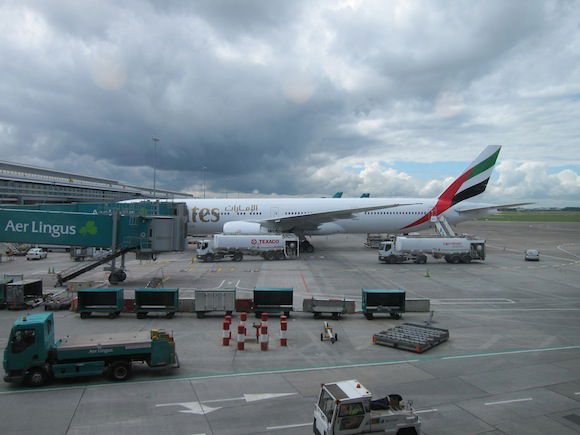 Tarmac views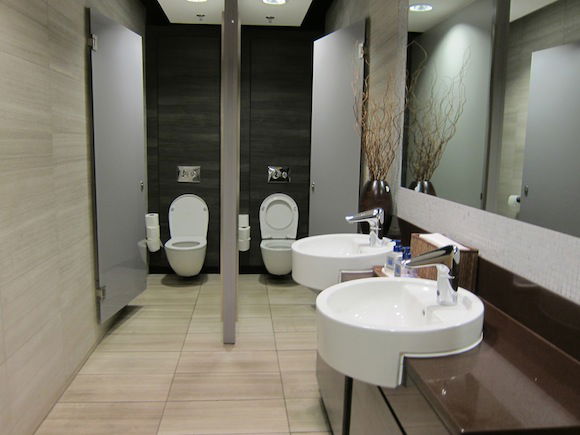 Lounge bathrooms
About an hour before departure boarding was announced, to allow plenty of time to clear customs and immigration. We decided to only leave about 45 minutes before departure, though that still allowed us plenty of time.
The pre-clearance facility was only about a five minute walk away, and there was no queue. I suspect that's because we were among the last to clear.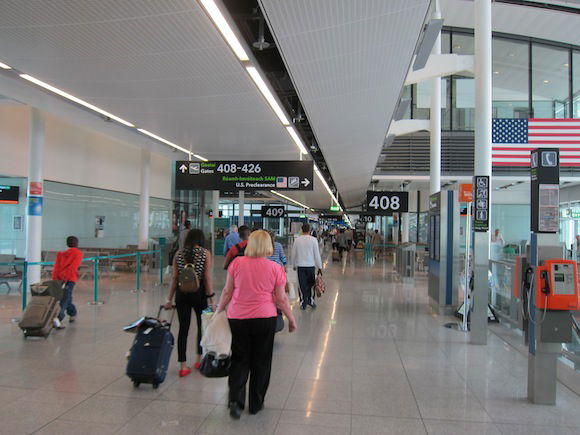 Walk to gate
The immigration officer was friendly and "stamped" me through in no time.
The gate was just a few steps down the corridor, where boarding was already underway.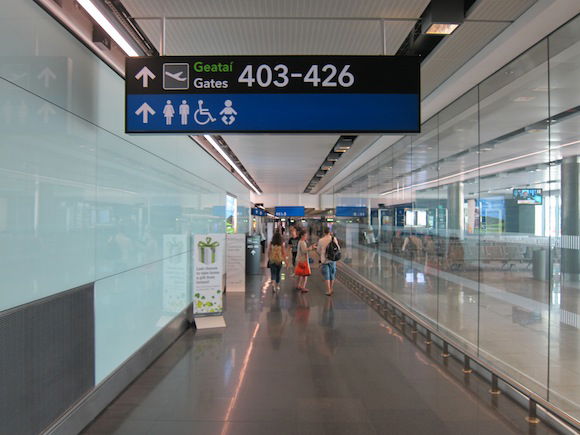 Corridor to gate
As you can see in the picture below they had two agents just "guarding" the business class line, and as we approached they yelled at us and told us to use the other line, which is for economy. After informing them we were in business class they pointed us through and didn't say a word.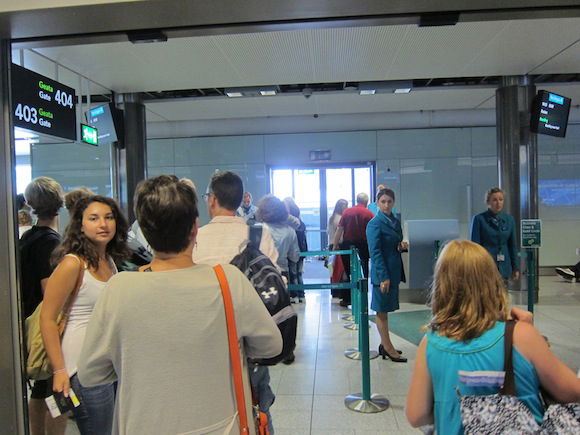 Departure gate