---
After a redeye on American from Seattle to Chicago (in coach — my upgrade didn't clear!) and connection to Atlanta, I made it to the Westin at around noon.
The lobby felt airy and very open, and reminded me a lot of the Westin LAX.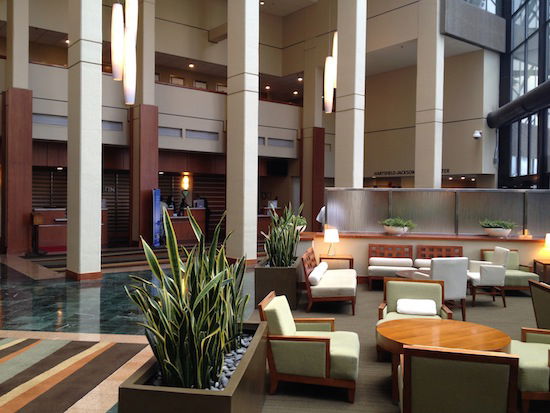 Lobby
Check-in was efficient and while no suite upgrades were available, I was assigned a room on the SPG floor. The SPG website was still showing suites available for sale, though I was dead tired and still recovering from a cold, so wasn't about to push it, especially since I was checking in early.
I took the elevator up to my floor, where my room was only a few steps away.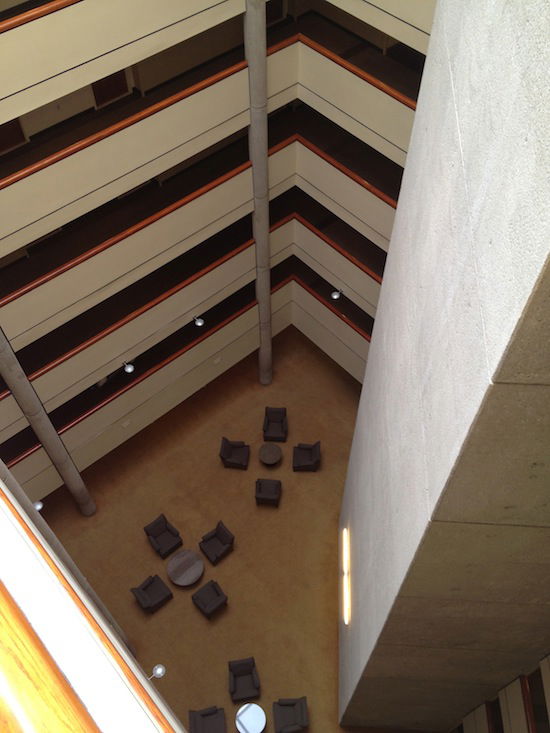 Atrium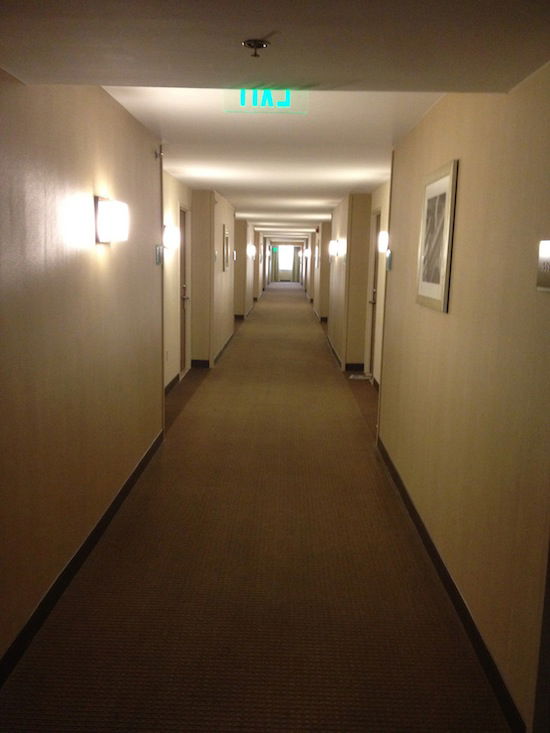 Hallway
The room had standard Westin furnishings, and featured a king bed, desk, and two chairs by the window. While the bed was comfortable it definitely wasn't a "real" Heavenly Bed, and I'm still puzzled about what it actually means when a hotel advertises that they have Westin Heavenly Beds. You'd think that would translate to a consistent sleep experience, though I haven't found that to be the case.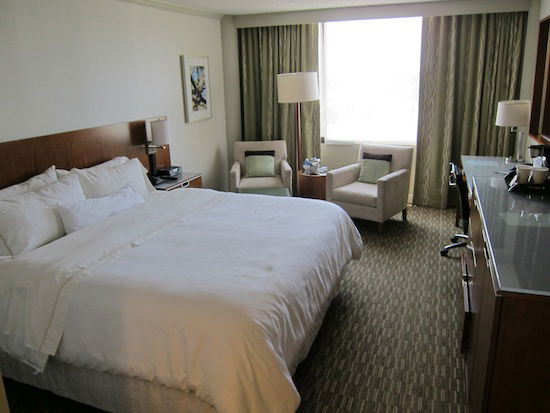 Room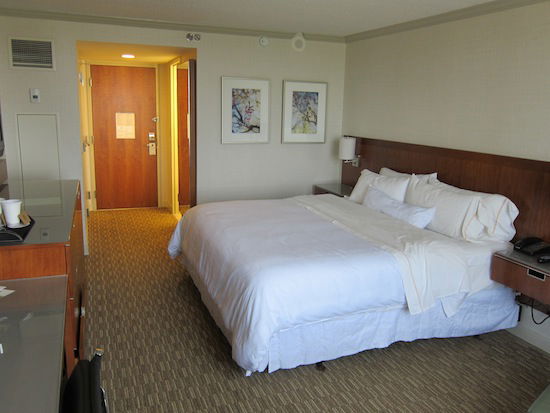 Room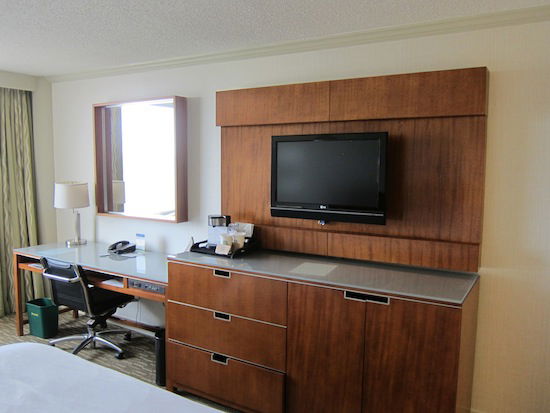 Desk and TV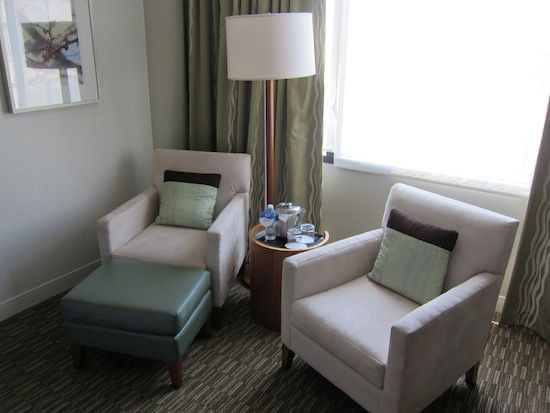 Sitting area
The room faced a highway, though also faced the approach path for the runway that was being used, so there were some nice plane spotting opportunities.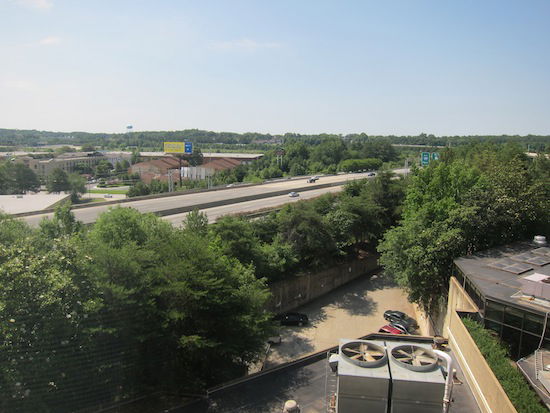 View from my room
The bathroom was simple though functional, featuring Westin amenities. While it's not Bulgari, it sure beats Hyatt's Portico products!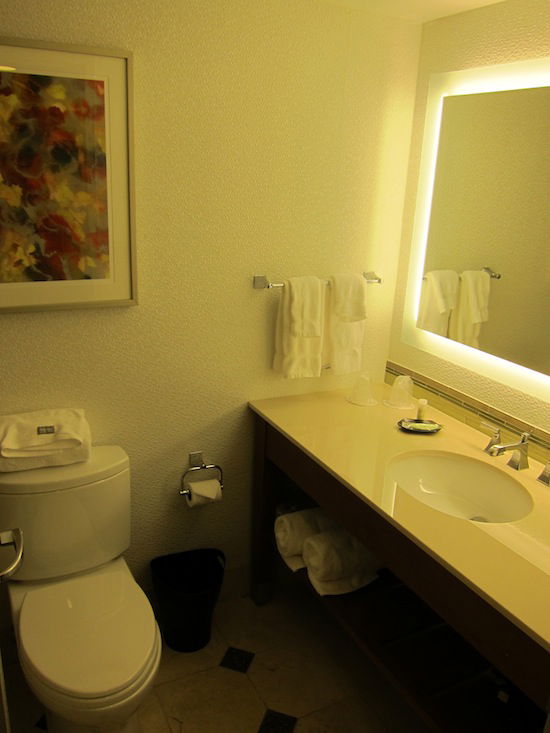 Bathroom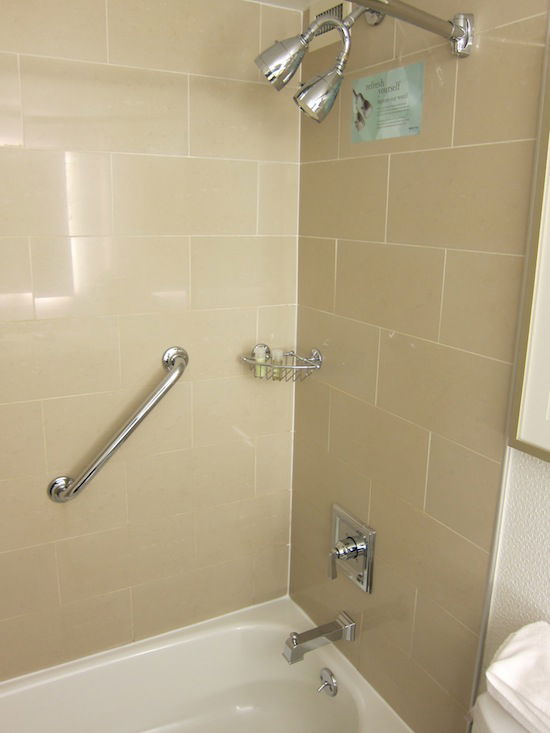 Shower
I ended up conking out for a majority of the day, and then met a blog reader for dinner.
My friend arrived later that evening and was also staying at the Westin, so we met for drinks (Diet Coke with lime, of course) in the lobby bar later at night.
The following morning we took the 7AM shuttle to the airport, which was packed. Actually, about a dozen people were left behind.
On the whole I had a perfectly pleasant stay and would consider staying here again if I had an overnight layover at Atlanta Airport (then again, it's not every day that happens). The hotel was a typical "no frills" airport Westin, and at ~$80 for the night, a great deal.